Throughout the Kitchen & Bath Design Industry, there has been much conversation about authentic reclaimed and repurposed artifacts for home interiors. Although there is a unique authenticity about such pieces and each has a unique story or history behind it, one of the challenges for homeowners and designers is the long-term durability of the piece.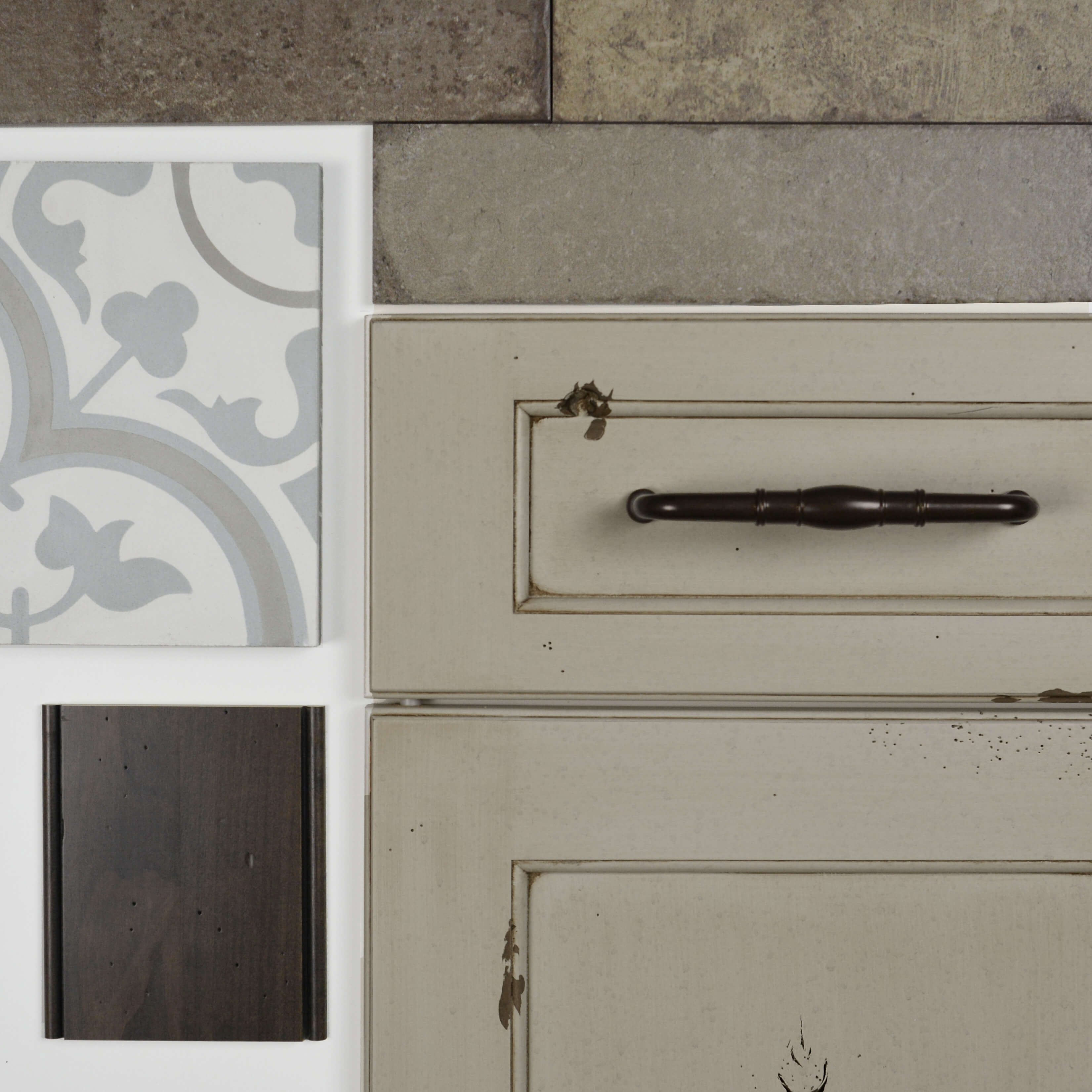 Cons to Reclaimed & Repurposed Furniture & Cabinetry
Poor Durability to Everyday Wear & Tear
A furniture piece that has been salvaged from an attic, barn, or warehouse with a beautiful chipped paint finish will continue to chip and peel over time. The finish can be delicate and certainly won't stand up to normal use in a kitchen environment or a humid bath environment.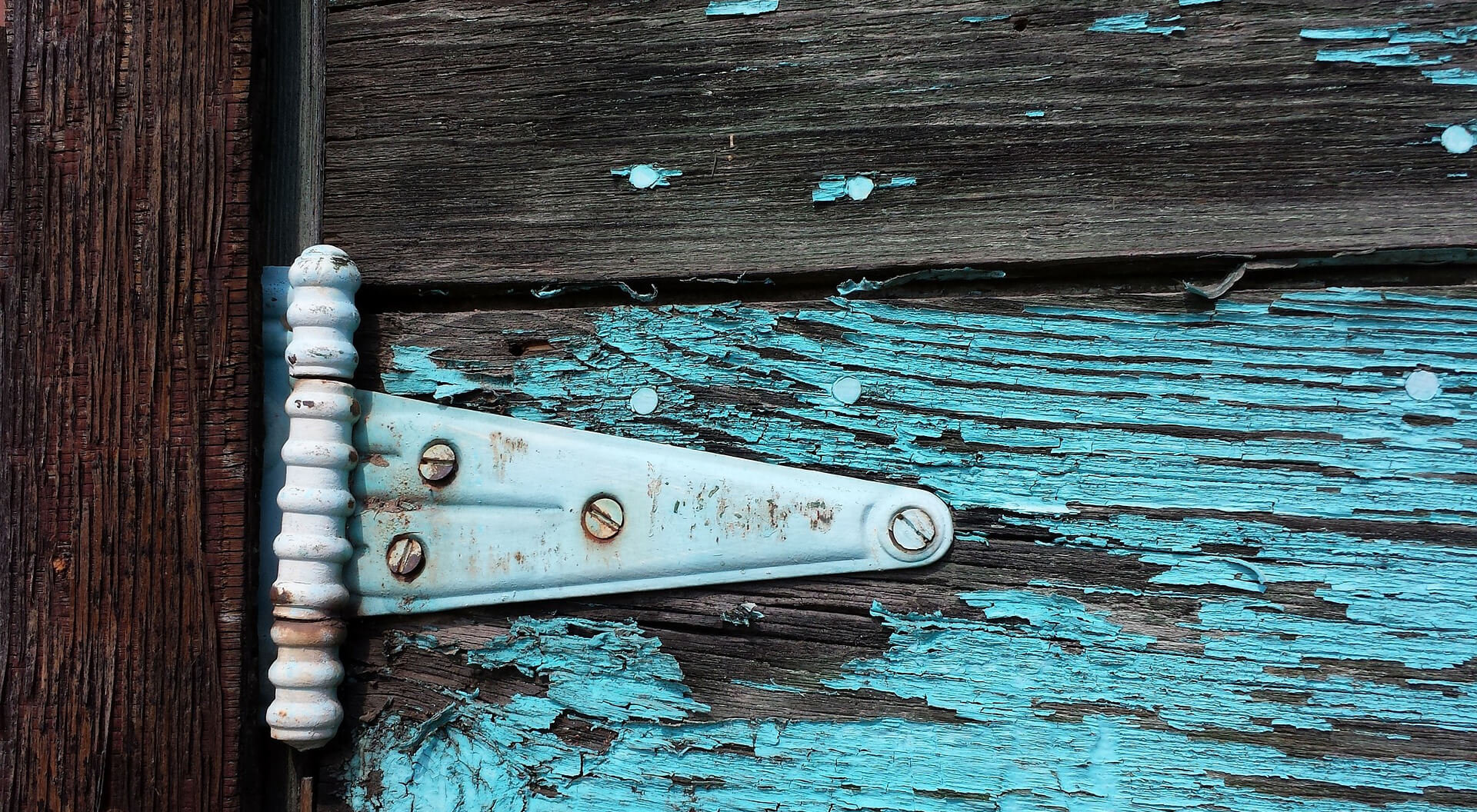 Can Come with Sneaky Odors and Unwanted Pests
Similarly, salvaged boards, planks, and driftwood may have a desirable color and texture but without a proper topcoat, they won't endure the normal spills and clean-ups of a typical kitchen or bath environment.  Sometimes, without appropriate treatment and kiln drying, they can even bring their own resident population of insects (termites and other boring wood beetles) or decaying odors.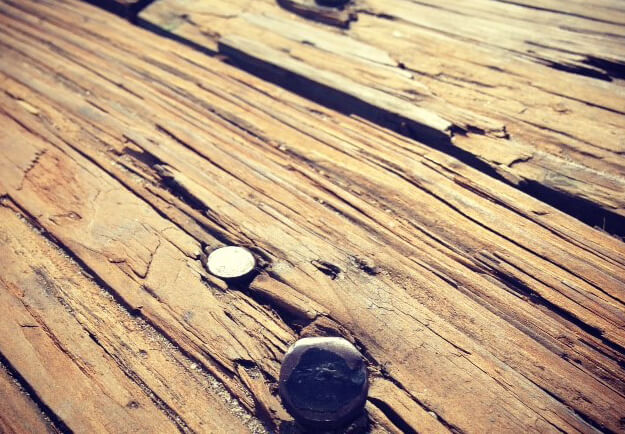 Design Limitations with Existing Furniture
When working with a reclaimed piece of furniture, it can take months even years to find just the right sized piece you need to fit your exact space. If you have any specific storage or design needs, it can be quite the challenge to customize an existing piece to work for your exact needs. For small pieces, like a bench or an end table in low traffic areas our lounging area the design limitations are usually easy to workaround. But in a kitchen or a bathroom that is heavily used and more complicated space, the design limitation can become frustrating.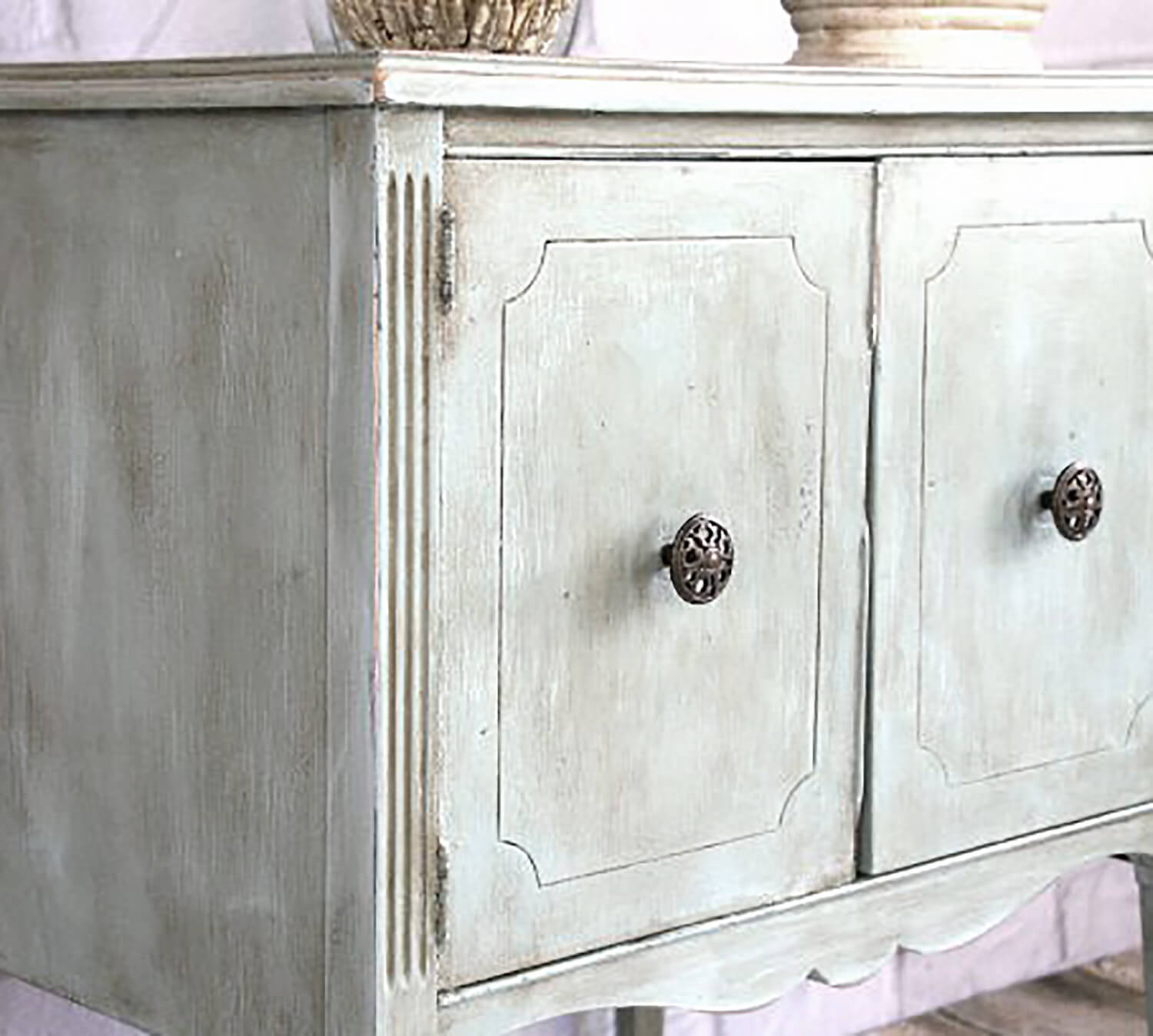 Options for Creating the Reclaimed & Repurposed Look
How do you create a finish that has a similar look and feel to a reclaimed piece, but has durability, quality craftsmanship, AND can be custom built to fit your specific design needs? This is where Dura Supreme's artisan finishes, like Weathered and Heritage Paint, come into play.
Weathered Finish Collection: Driftwood Inspired Cabinetry
Dura Supreme's "Weathered" collection of finishes looks as if it has been exposed to years of sun, wind, and rain. Like an old drift fence, tumbled driftwood, or seasoned barn planks, each of our Weathered finishes portrays wood that has been exposed to the elements.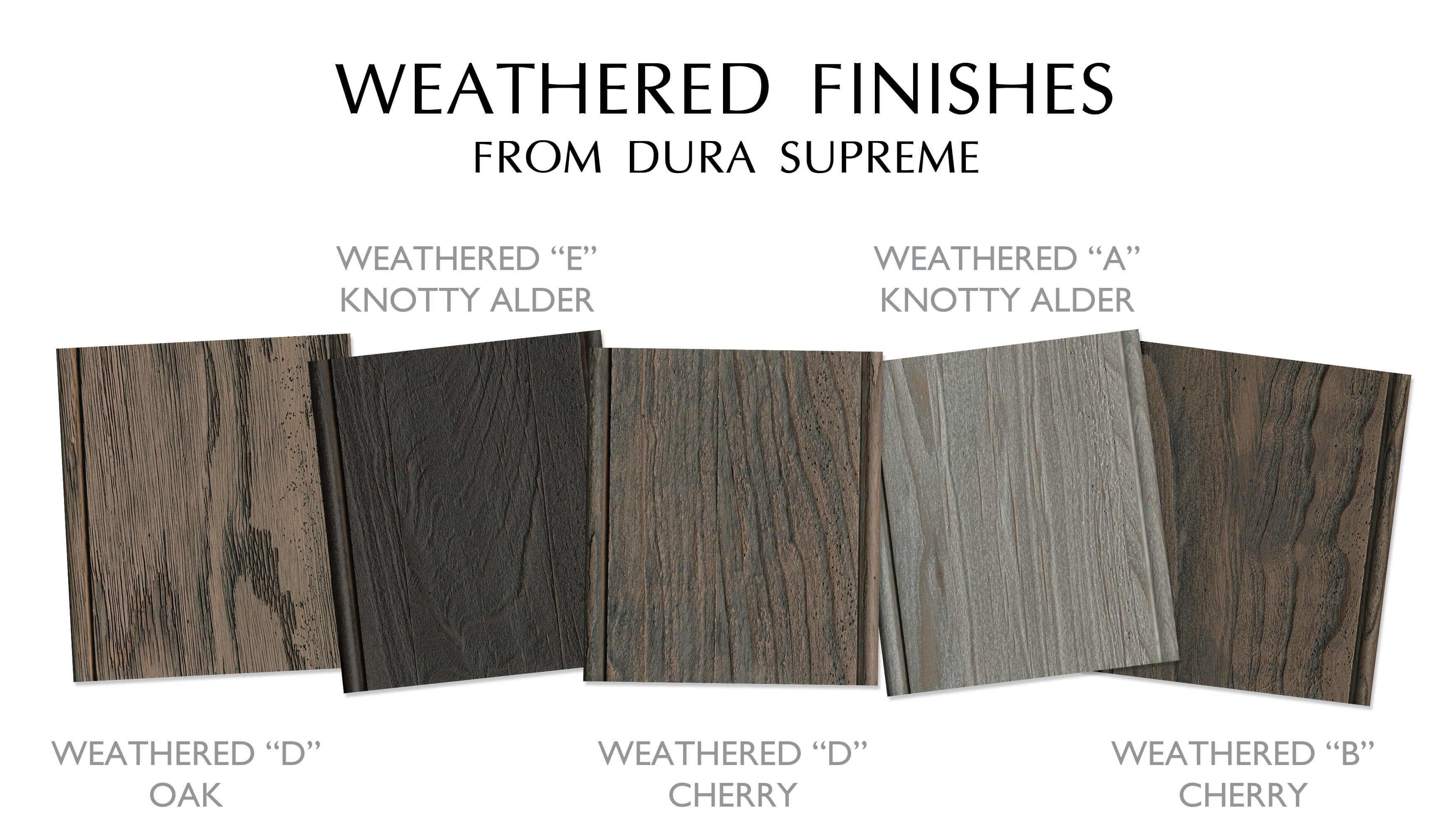 Our special finishing process raises the grain to expose swirls and patterns with a uniquely textured surface. The surface is then lightly distressed by hand to emulate age and wear. After staining, the glaze is applied to highlight the raised grain and then lightly buffed on raised edges and around knots to feature the stain color below. Because each cut of wood is unique, every Weathered finish is a one-of-a-kind rendition that looks like it has been aged and worn by time itself.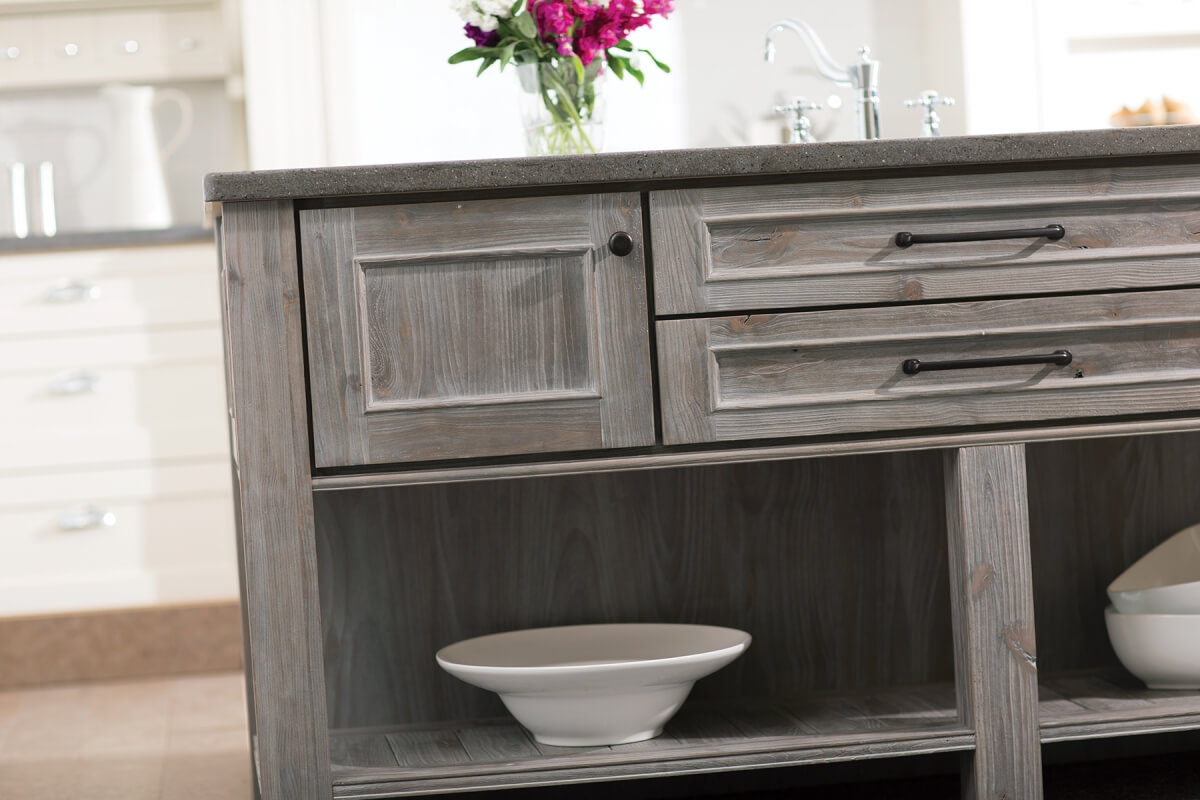 Our Weathered Finish collection includes an array of colors that evoke images of sunbleached driftwood, charred campfires, or time-worn dock planks. Choose from a variety of wood species that each have their own charm and character marks, and then select a door style to make it uniquely yours.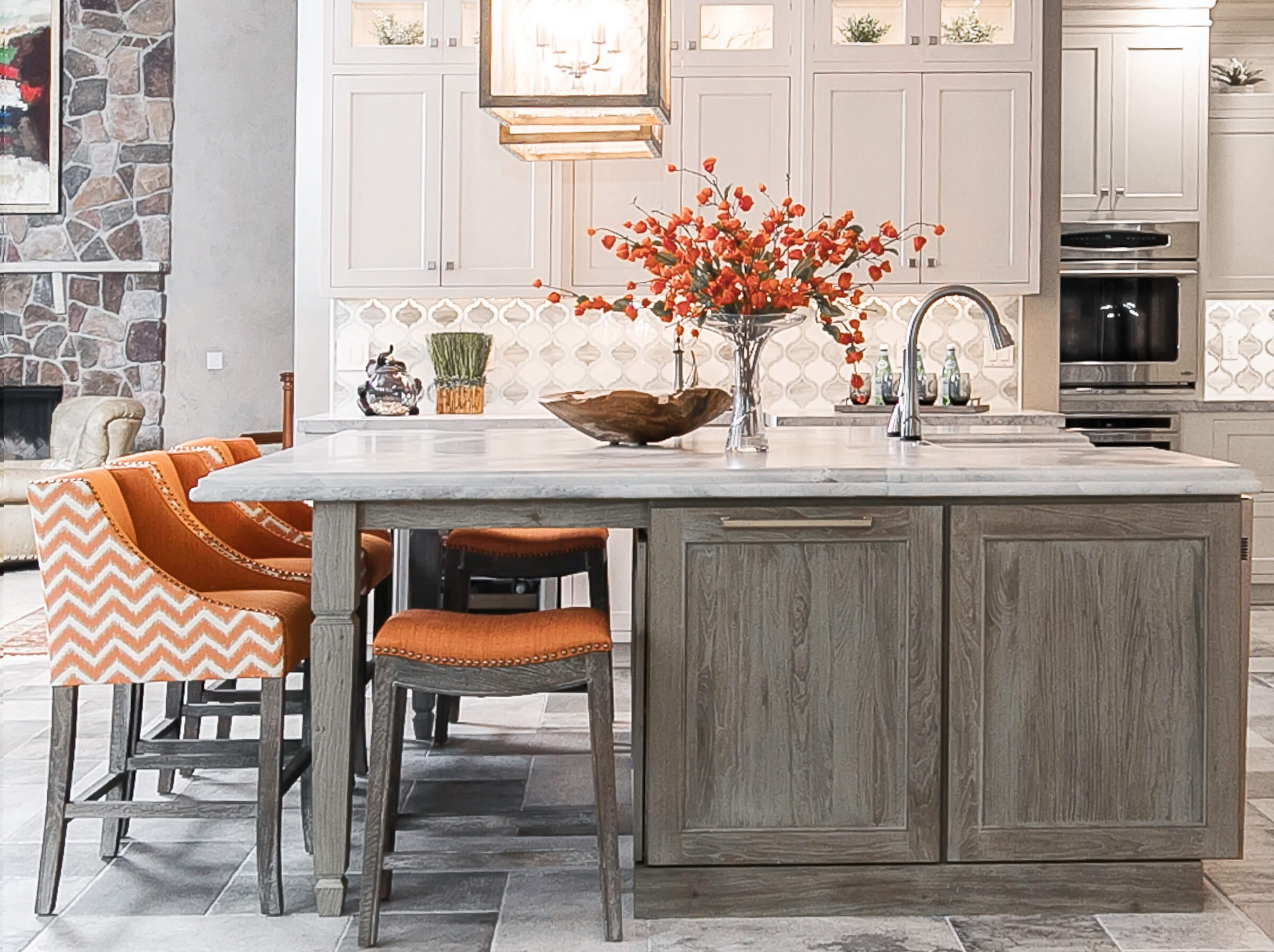 Heritage Paint Collection: Paint Cabinets with an Age-Worn Distressing
With its beautifully aged surface and chipped edges, our Heritage Paint collection of finishes is designed to resemble a cherished family heirloom. Over time, a well-loved painted furniture piece will show distinctive signs of wear. Each chip and dent tells the story of its history through layers of paint.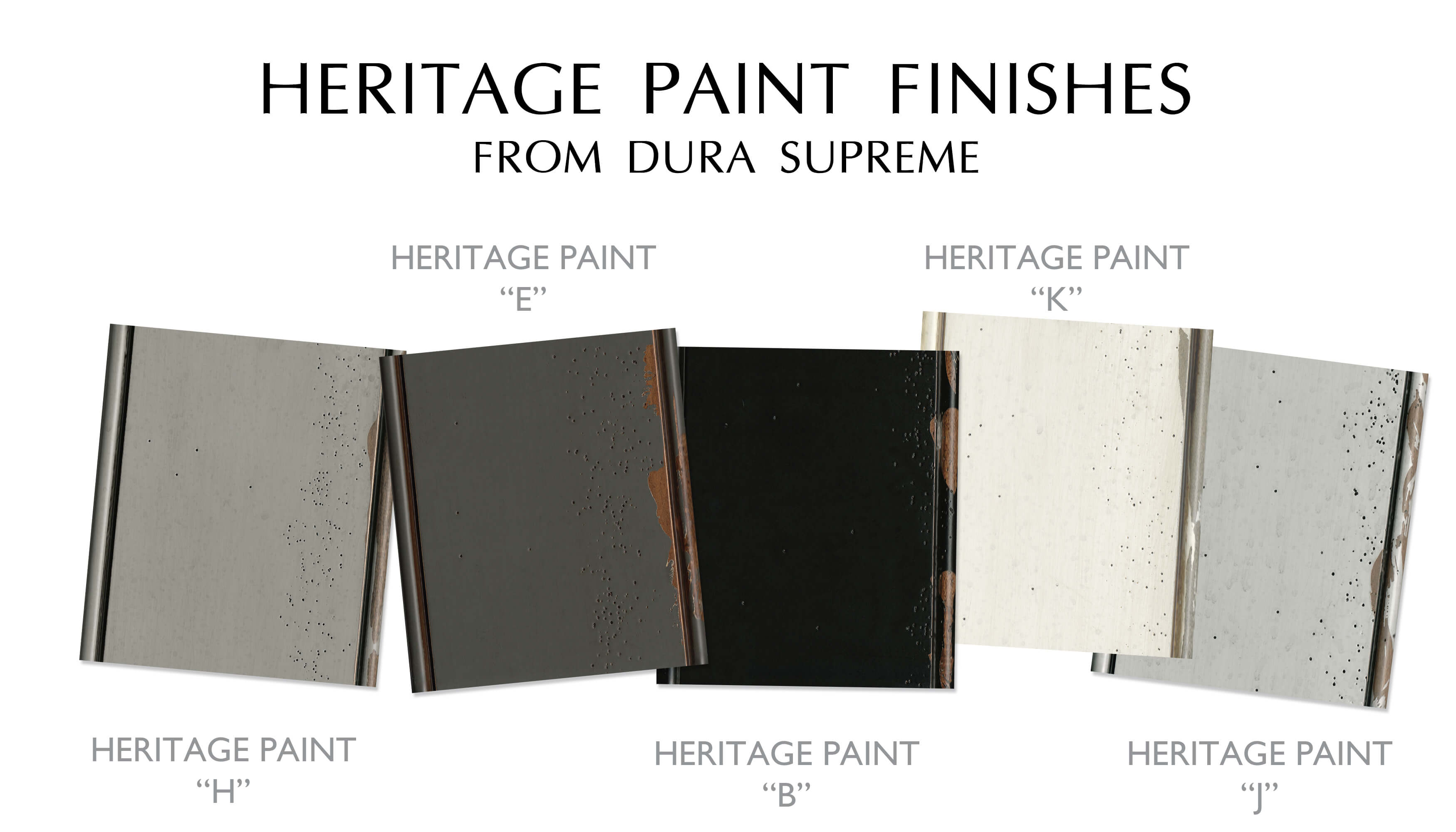 Our finish artisans hand-detail the surface to create the look of time-worn distressing. Finishes are layered to emulate the look of furniture that has been refinished over the years. A layer of stain is covered with a layer of paint with special effects to age the surface. The paint is then chipped away along corners and edges to create the signature look of Heritage Paint.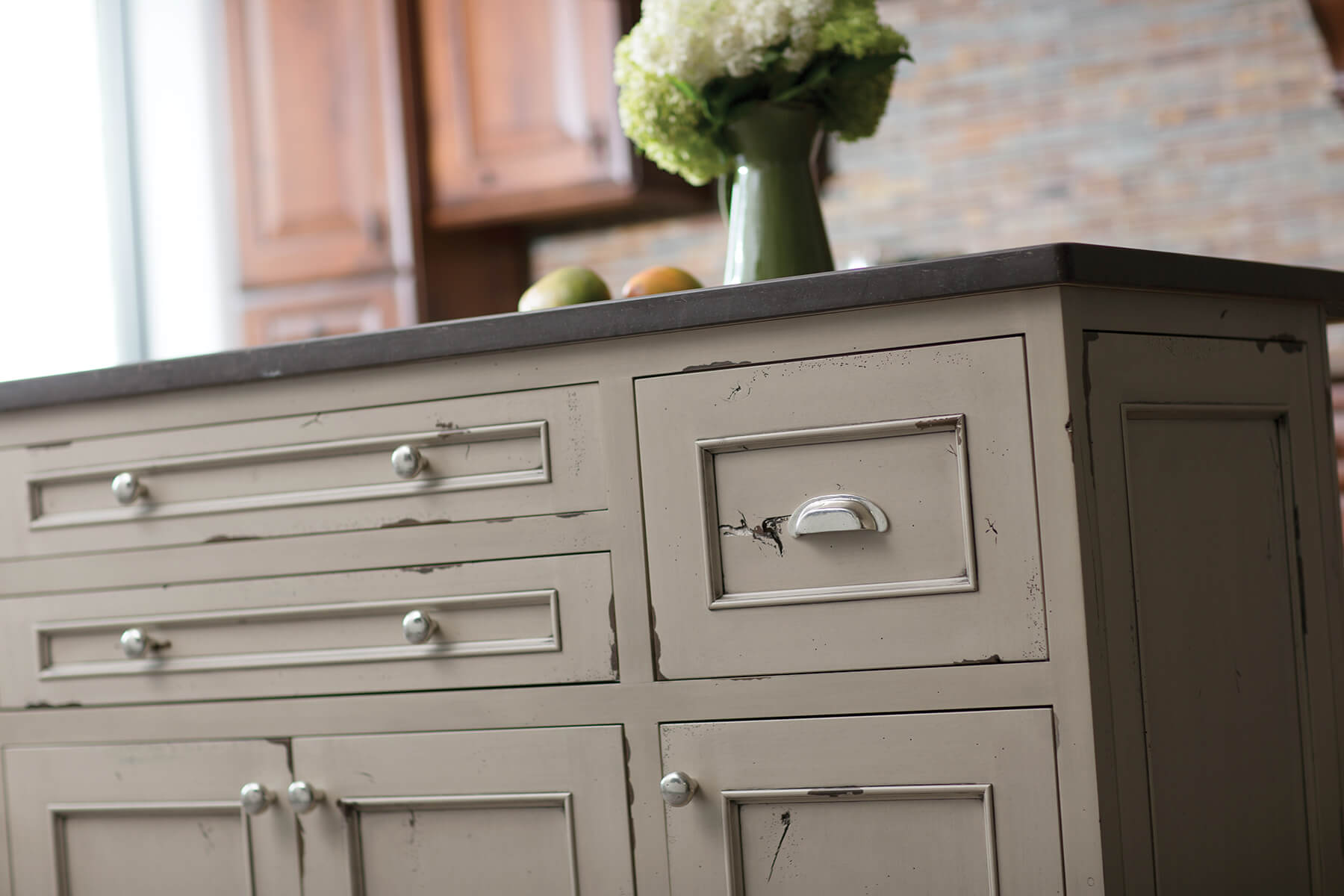 Our Heritage Paint collection of finishes can be selected on Maple for a smooth surface, or Knotty Alder for a more rugged, rustic look. A beautiful palette of soft, muted colors is available on any of our raised or flat panel doors to create the perfect focal point for your home.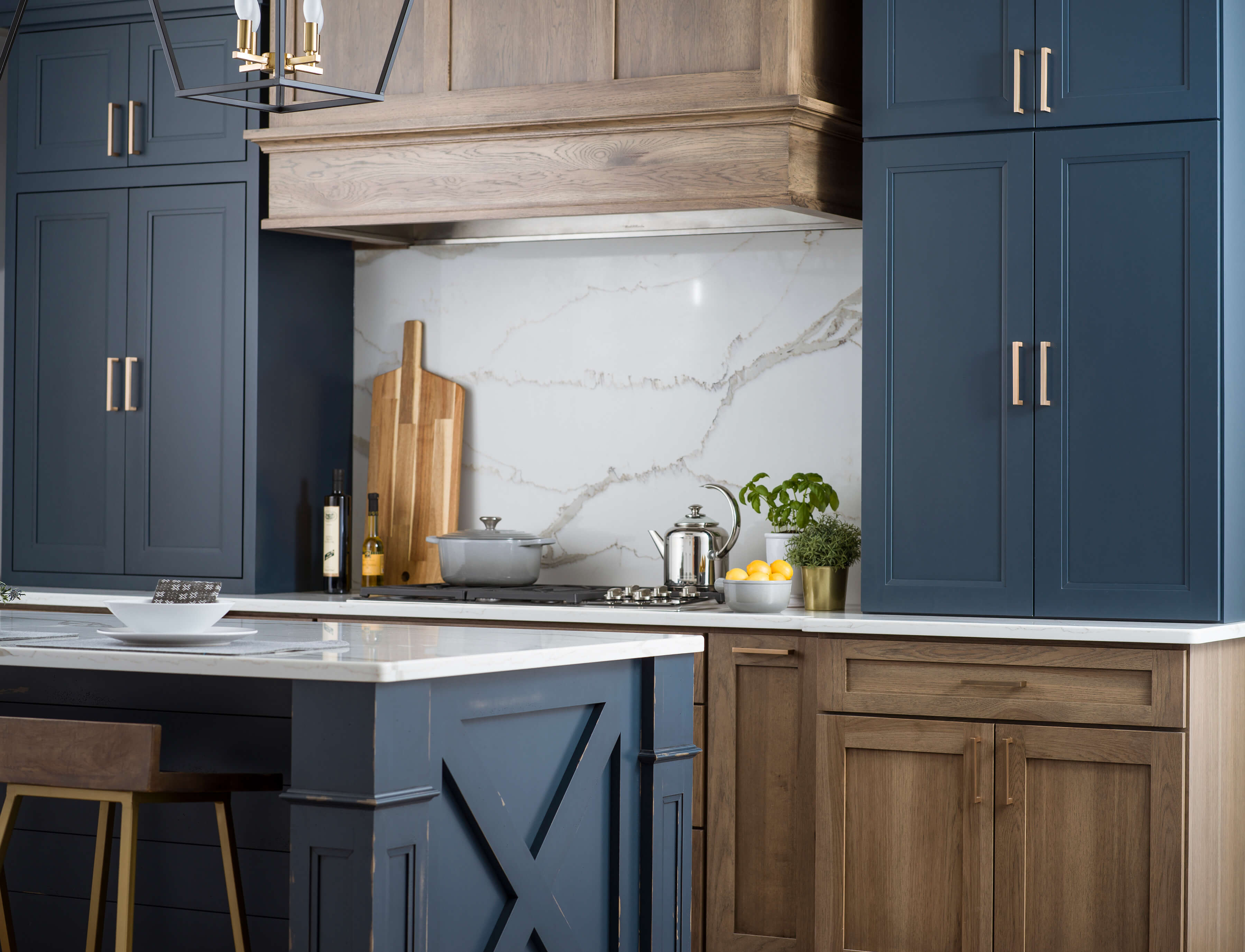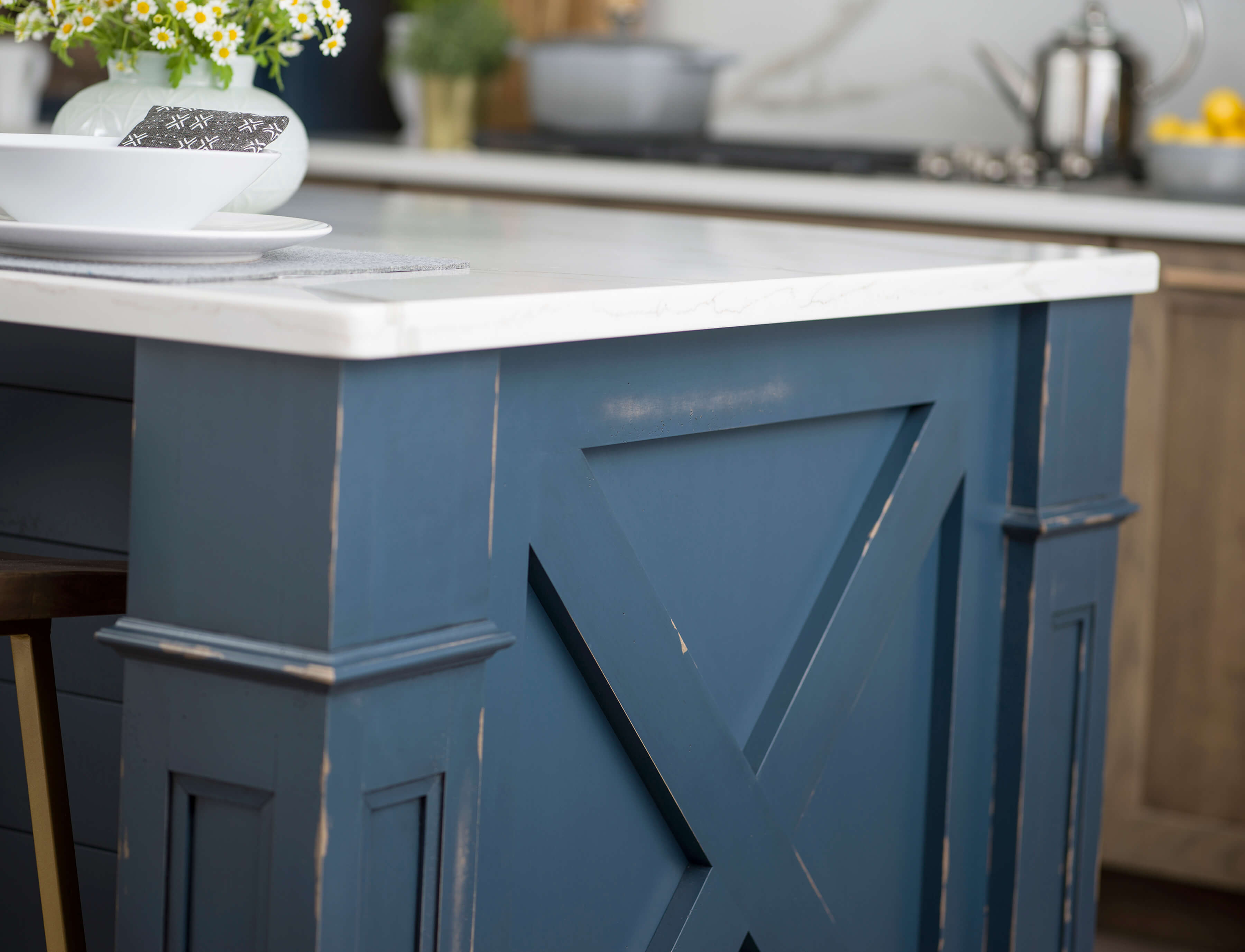 Custom crafted cabinetry with a beautiful reclaimed aesthetic… Now that's a true work of art!