Like fashion, trends in interior design are constantly shifting. Although, the significant investment that comes with interior design means that "timeless" usually gets prioritized over "trendy."
Gray is where timeless and trendy meet. Carpet, window fashion, and wall colors serve as neutral, gray backdrops while furnishings and soft goods (like throw pillows and artwork) draw on gray tones as well.
Gray painted cabinetry and furniture can look too stark with chrome or nickel finishes. Metal finishes in brushed brass, copper, or rose gold add interest and warmth when paired with gray paint. 
With gray dominating color schemes across all industries, we're seeing it cool down stains and even metal finishes. 
True Brown Stains are Growing in Popularity
Looking for a stain to accompany a gray finish? Try true brown! Stain colors are taking the middle ground – no longer red/orange, but not quite gray.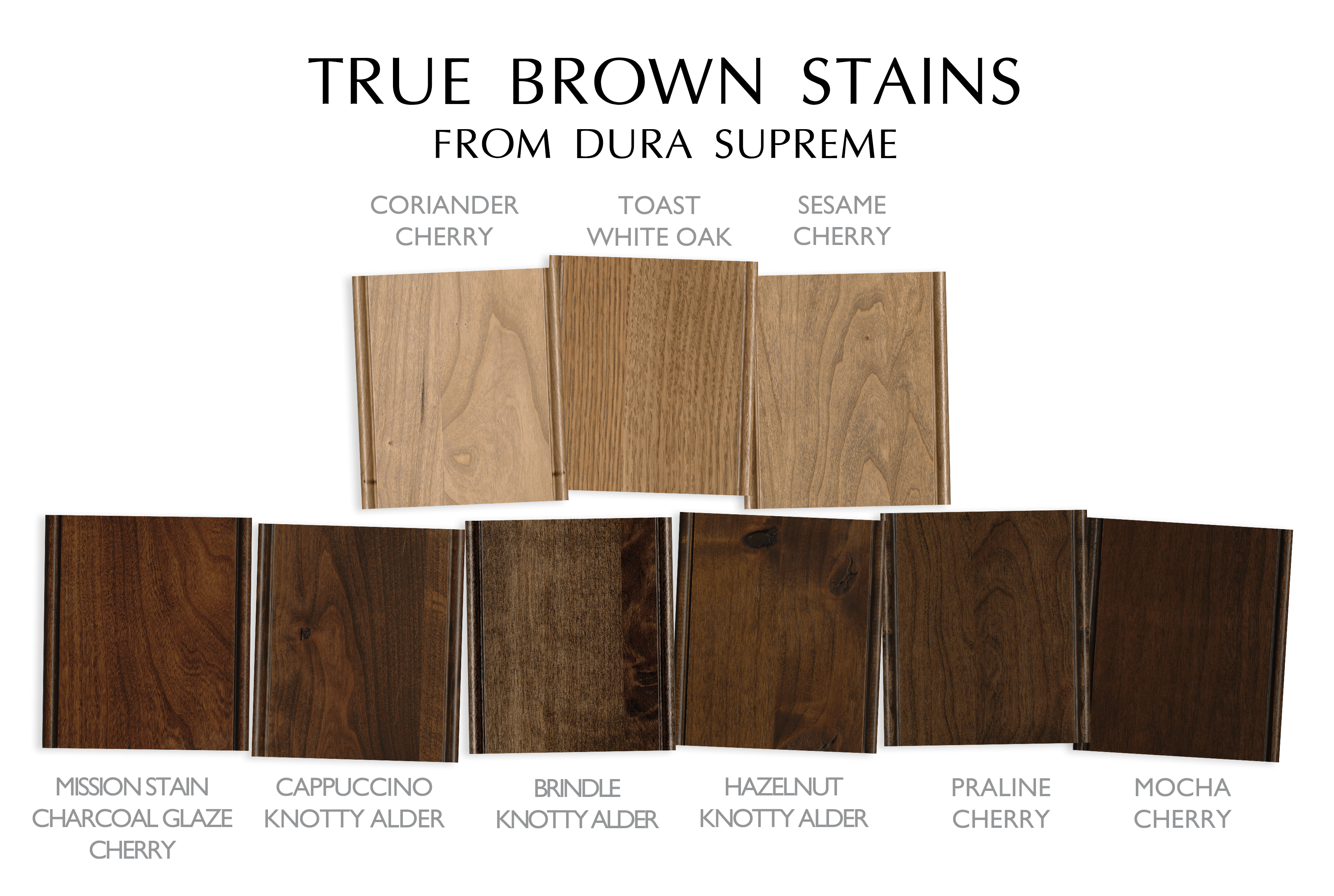 Here are a few gorgeous examples of true brown stains in home interiors today.
Which stains are your favorites? Check out our extensive offering of stains and decide for yourself!