With Dura Supreme's collection of classic gray painted finishes, it has been interesting to see these finishes continuously flowing across our factory floor, destined for homes around the country. Over the last few years, we've seen an enthusiastic acceptance of the gray color palette as homeowners have been selecting and incorporating various shades of gray painted finishes for their homes and their new Dura Supreme Cabinetry kitchens!

There are so many beautiful and inspiring examples of gray paints being used in kitchens and baths today.  These are just a few examples of popular and beautiful looks that implement Dura Supreme's top gray painted finishes. Explore the shades of gray cabinetry below and discover the shade that is perfect for you.
Pearl
A pale gray paint can double as a classic white without the starkness.  In the bathroom images below, our "Pearl" painted finish work well for these "almost white" painted bathroom vanities.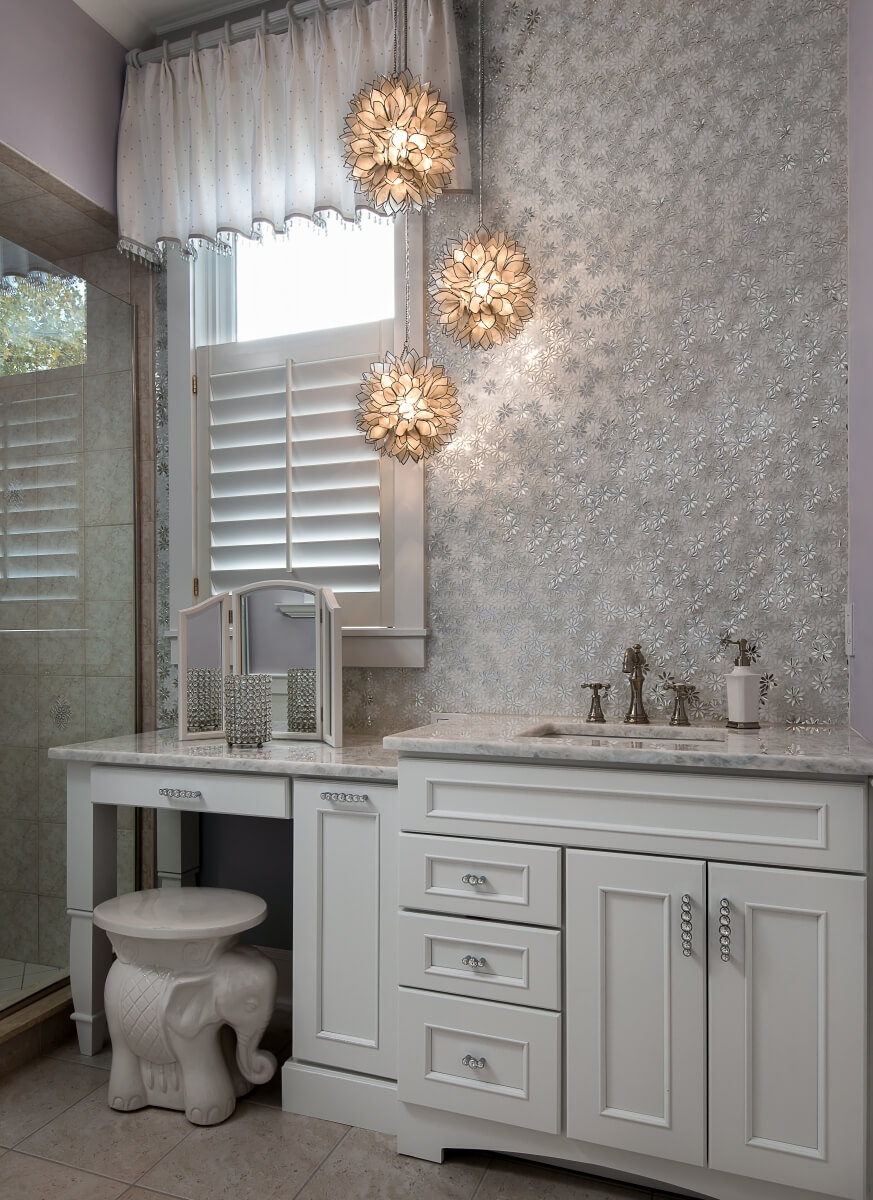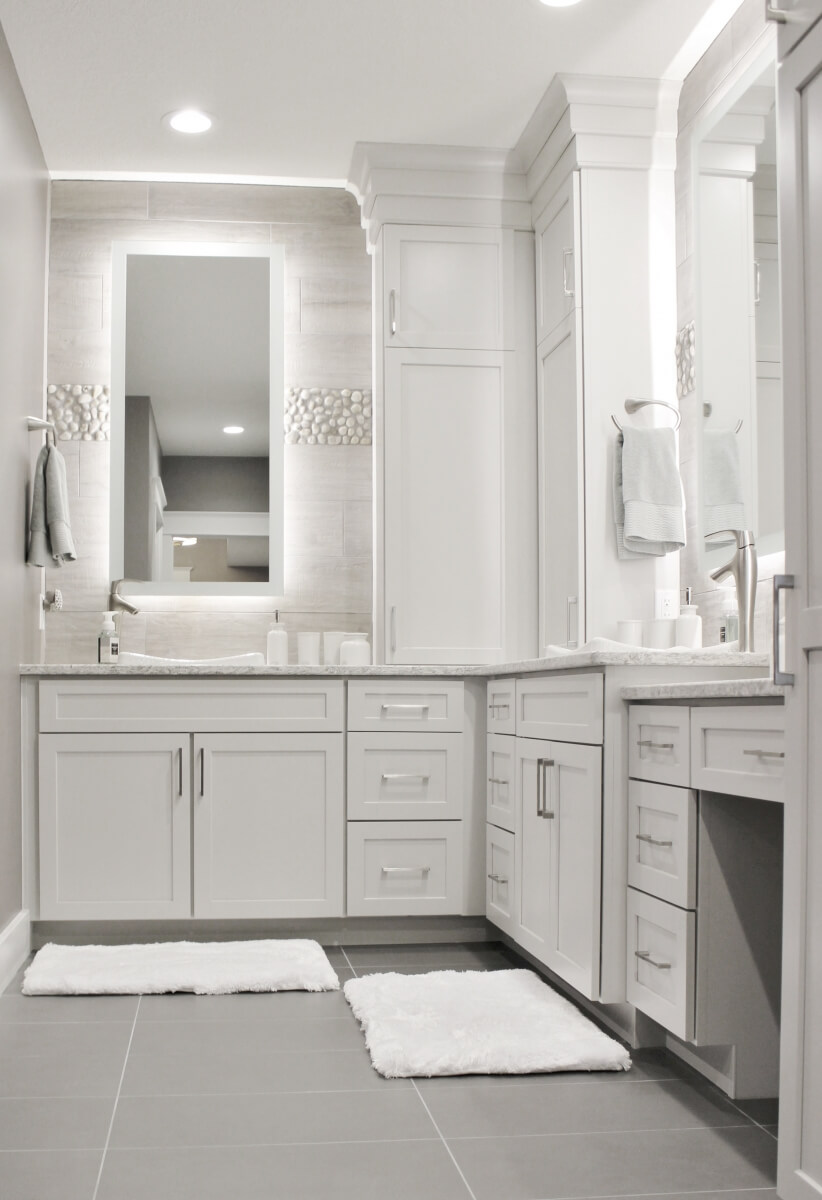 Pearl is a gray-white, sort of a chameleon color. on its own looks white, paired with a darker gray it appears as a light gray. It works well in both warm and cool color schemes.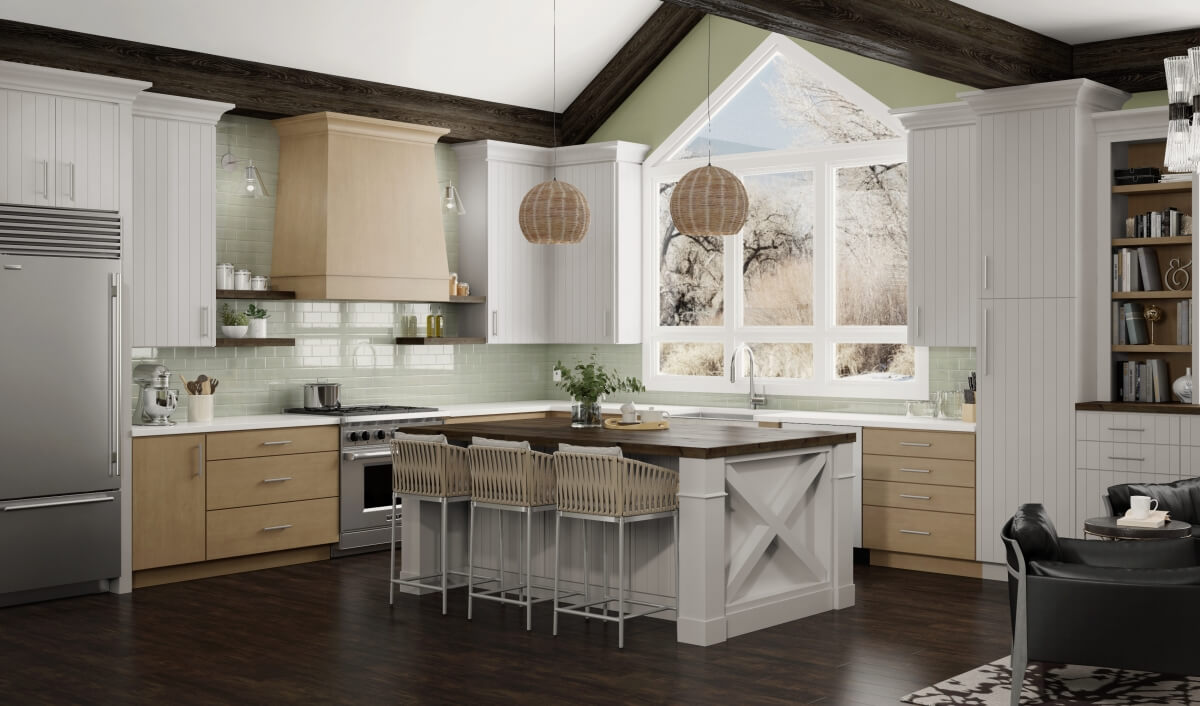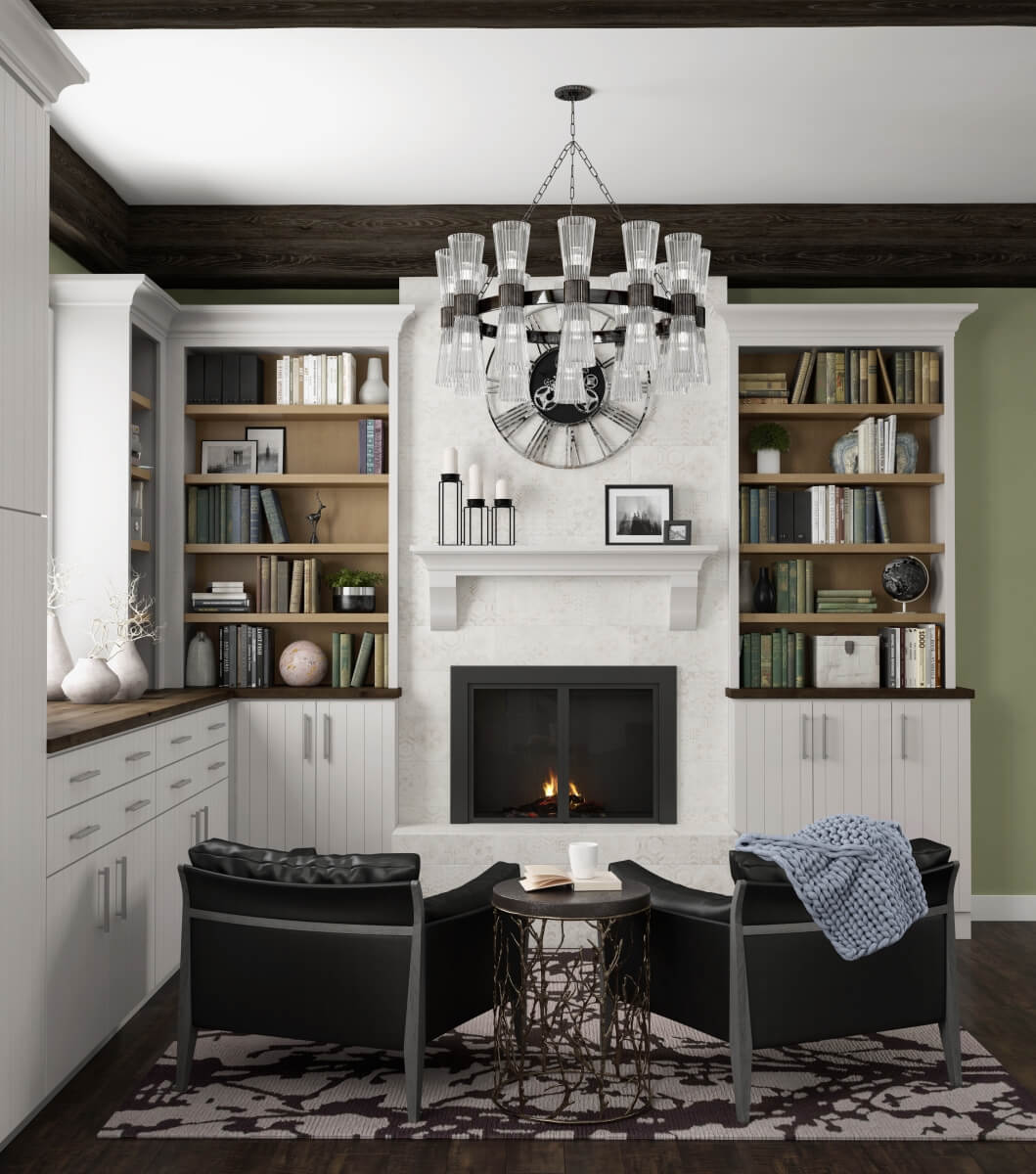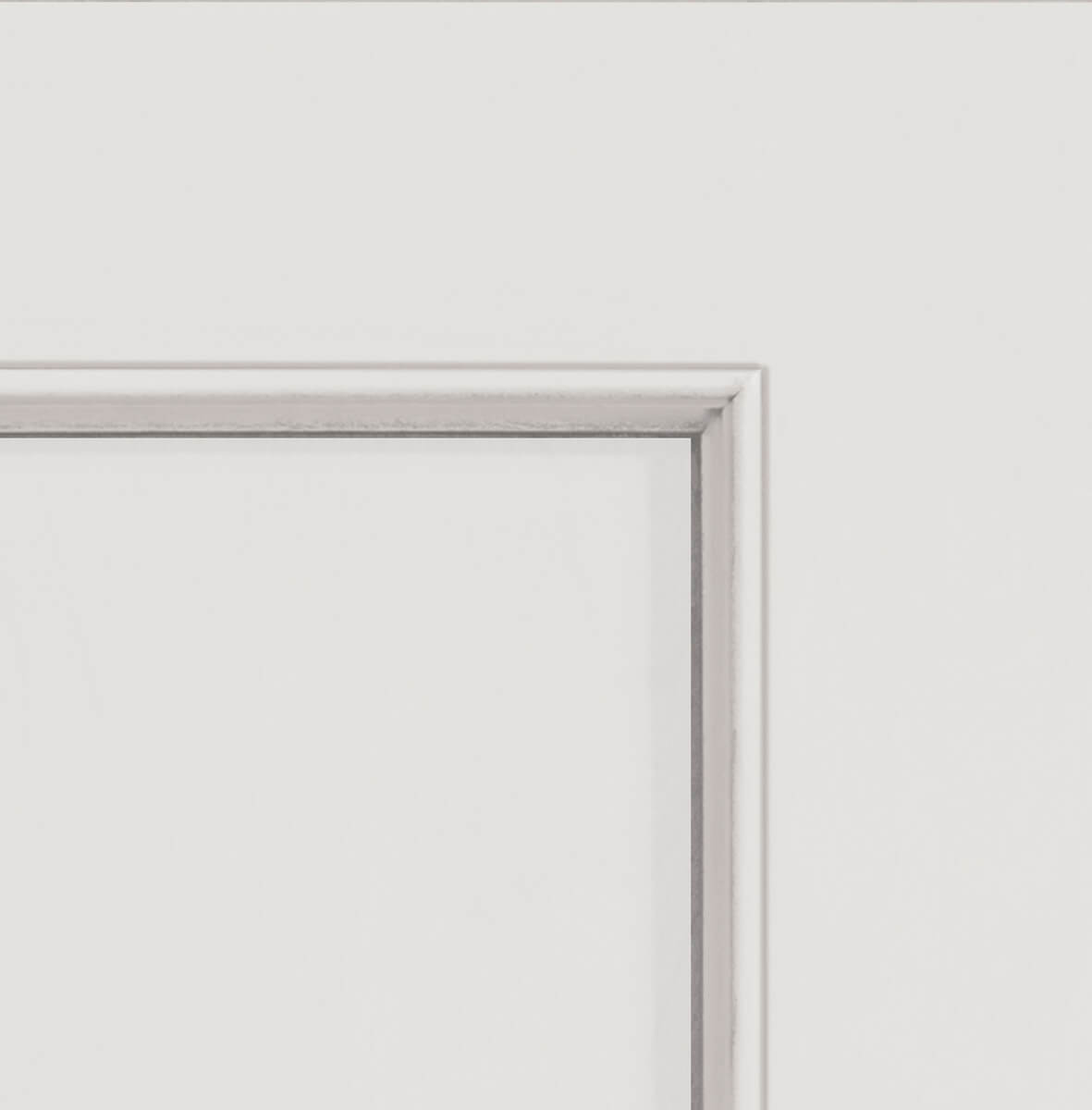 Silver Mist
Dura Supreme's "Silver Mist" is a pale gray with a cooler undertone.  Your selection of gray paint will depend on a variety of factors, including the countertops, backsplash, and flooring you choose, along with your preference for a warmer gray or cooler gray.  Below are examples of a couple of bathroom designs featuring our "Silver Mist" paint.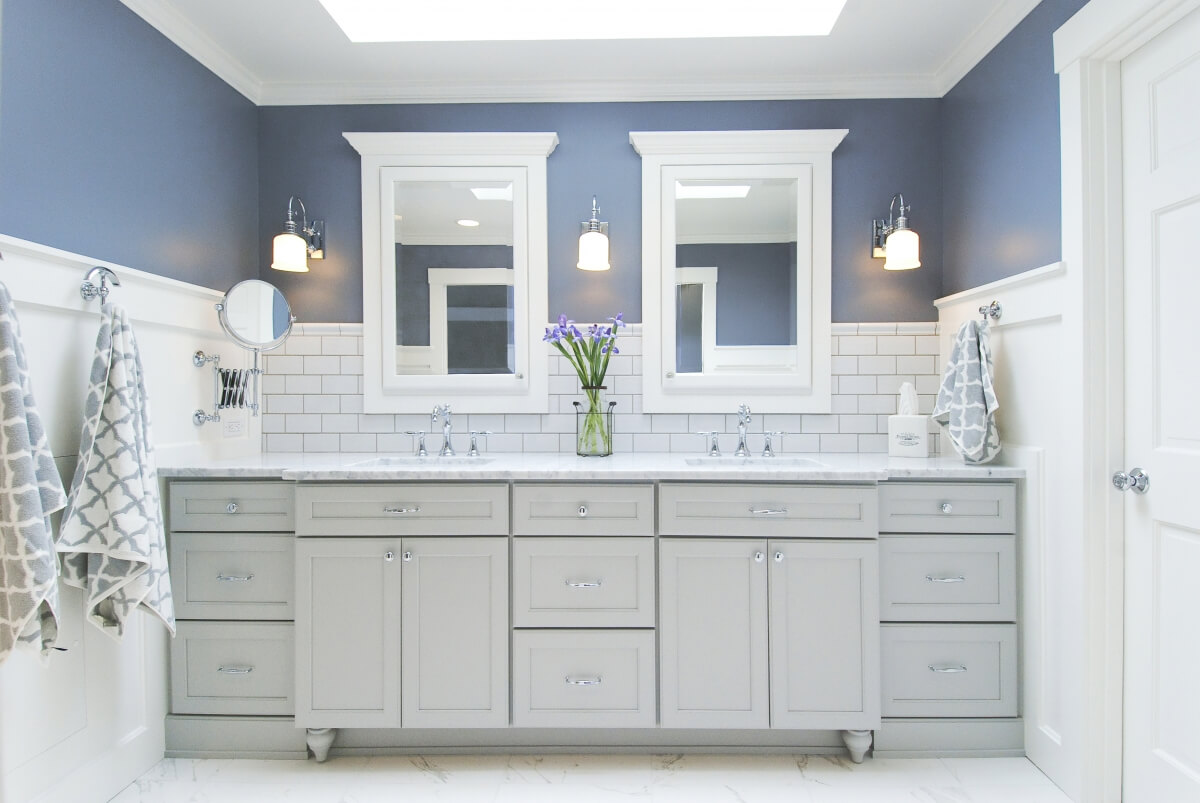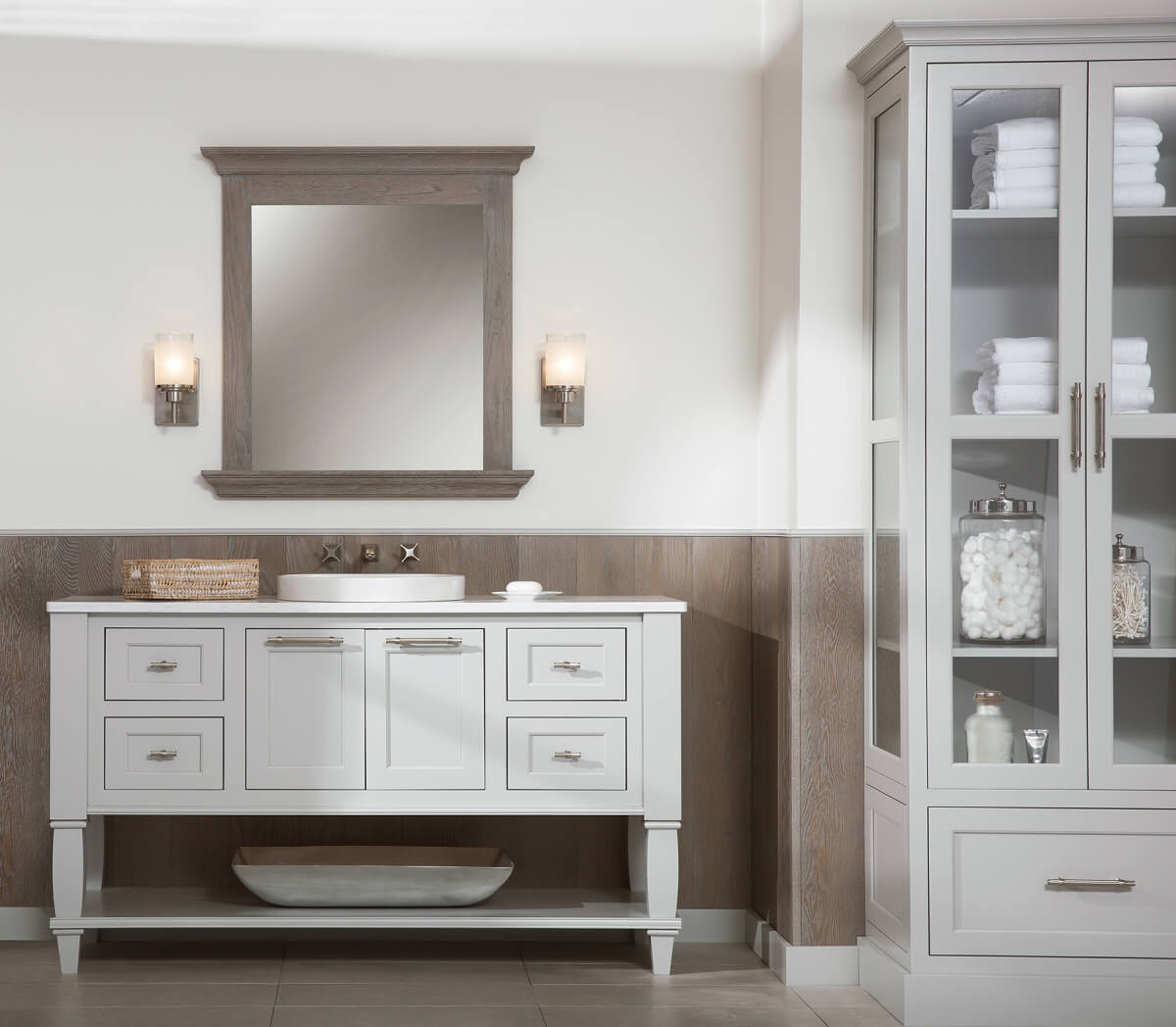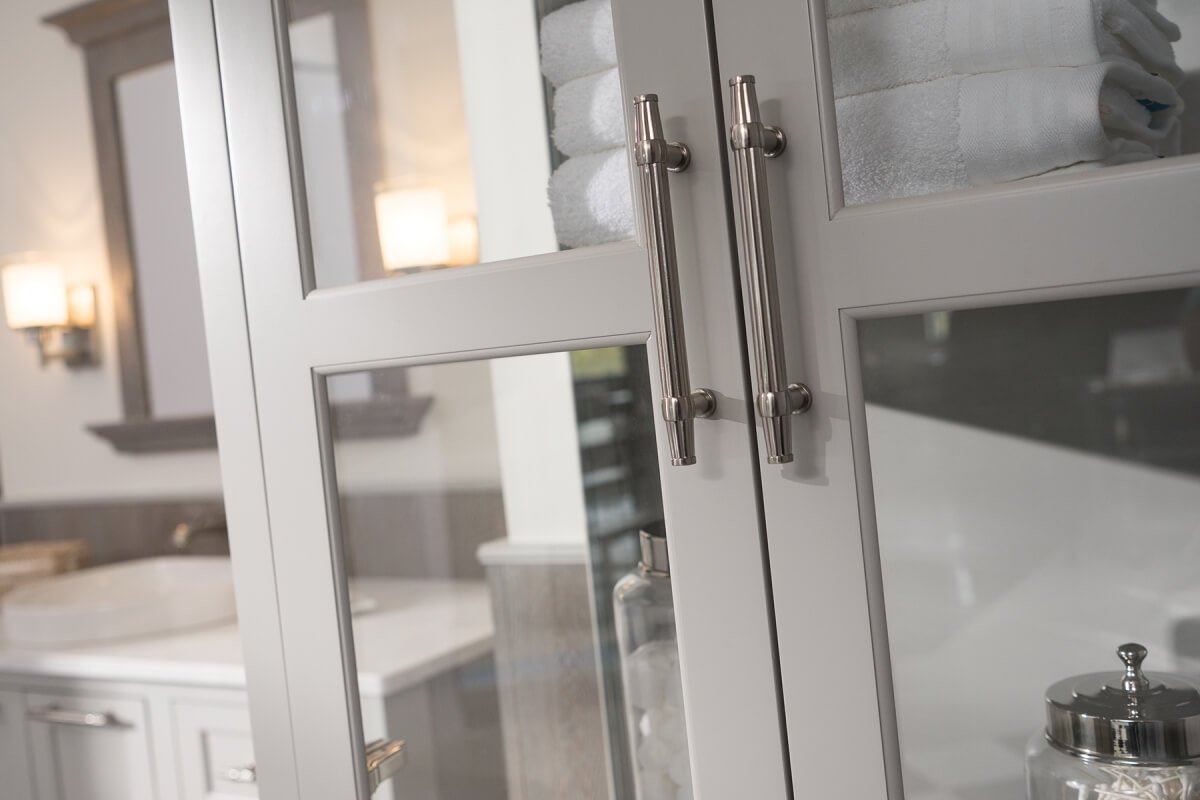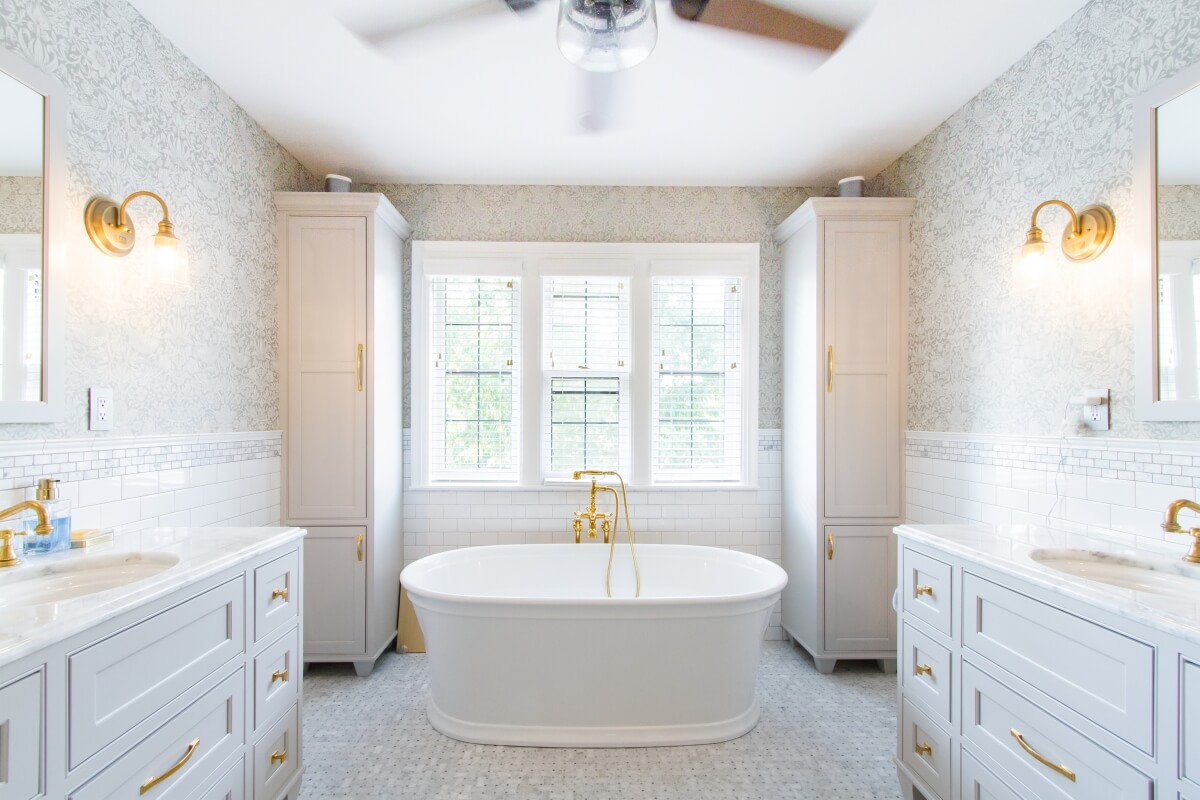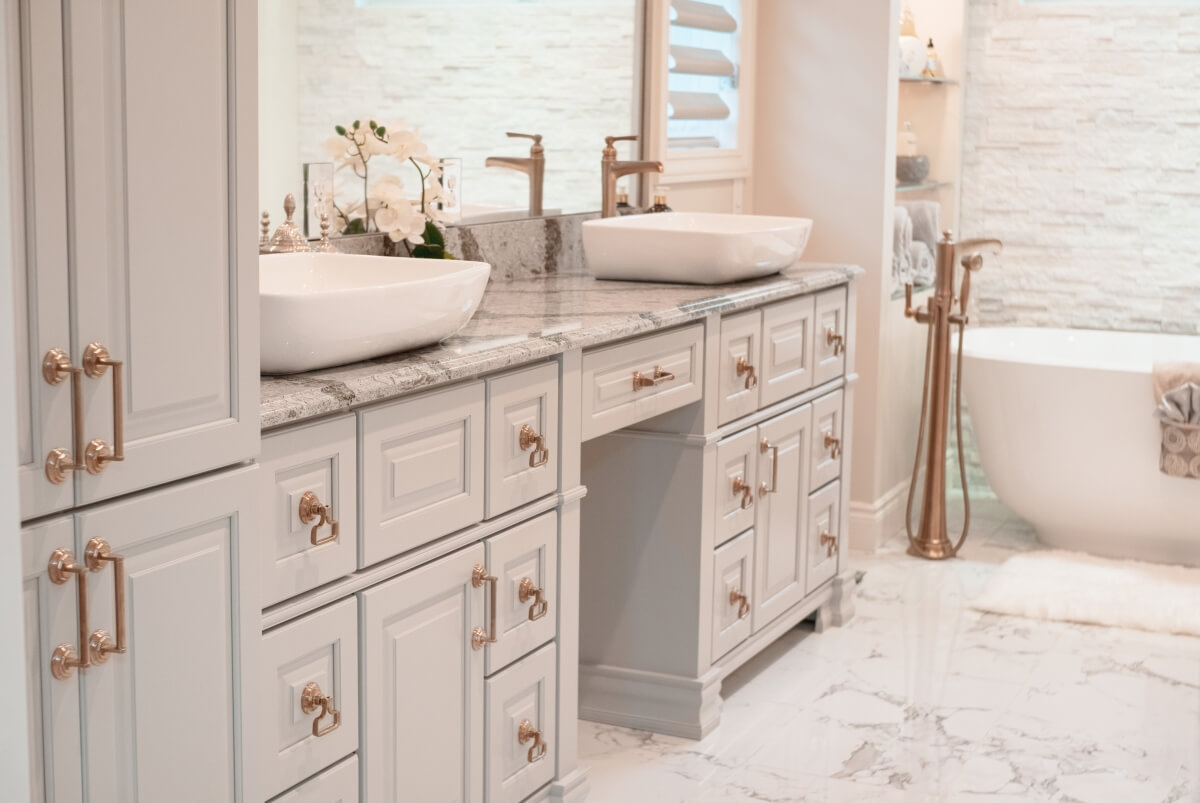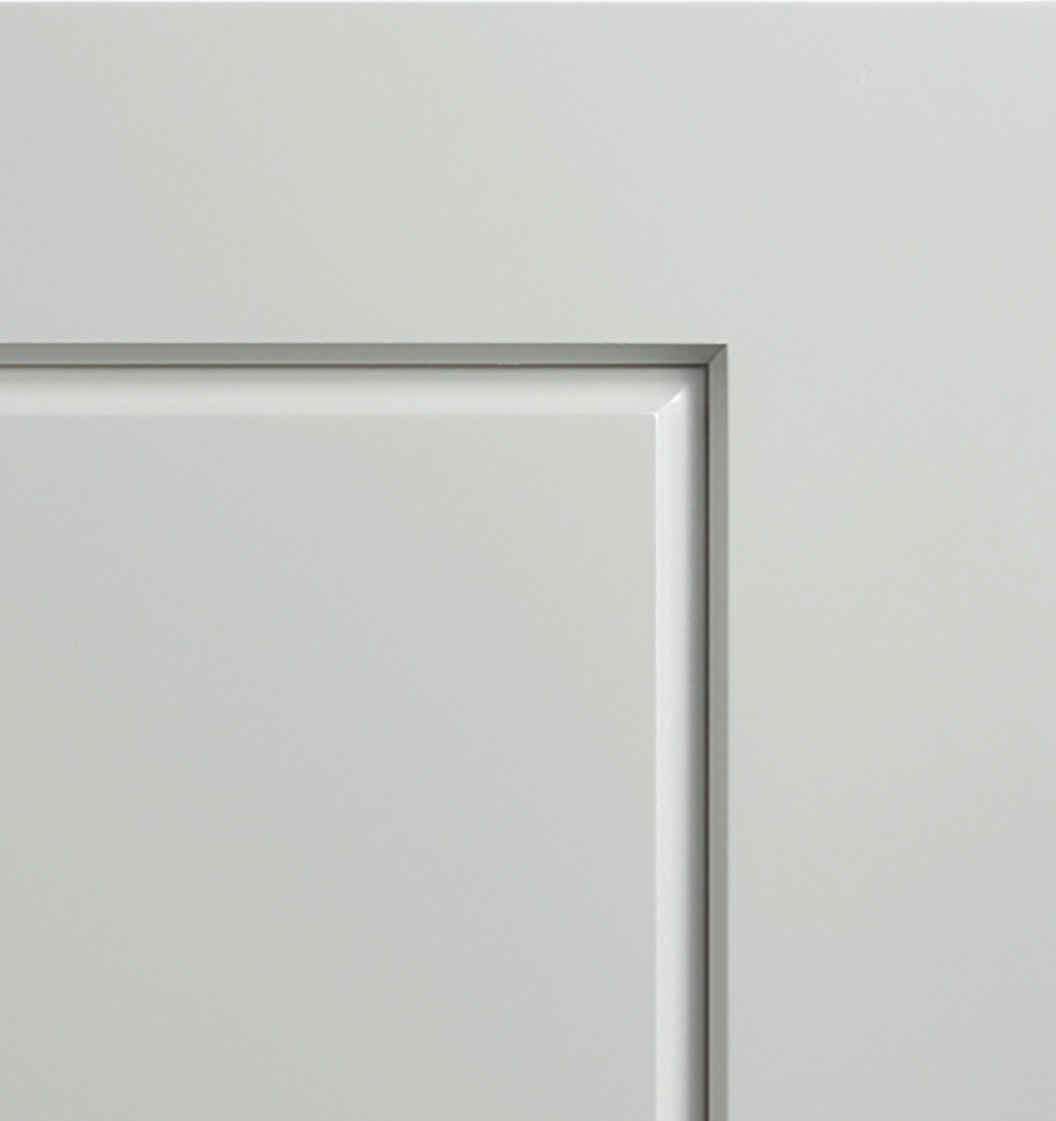 Mushroom
Our "Mushroom" cabinet paint color offers a warmer gray tone. This soft and sophisticated color is the perfect fit for creating a warm and gray color palette.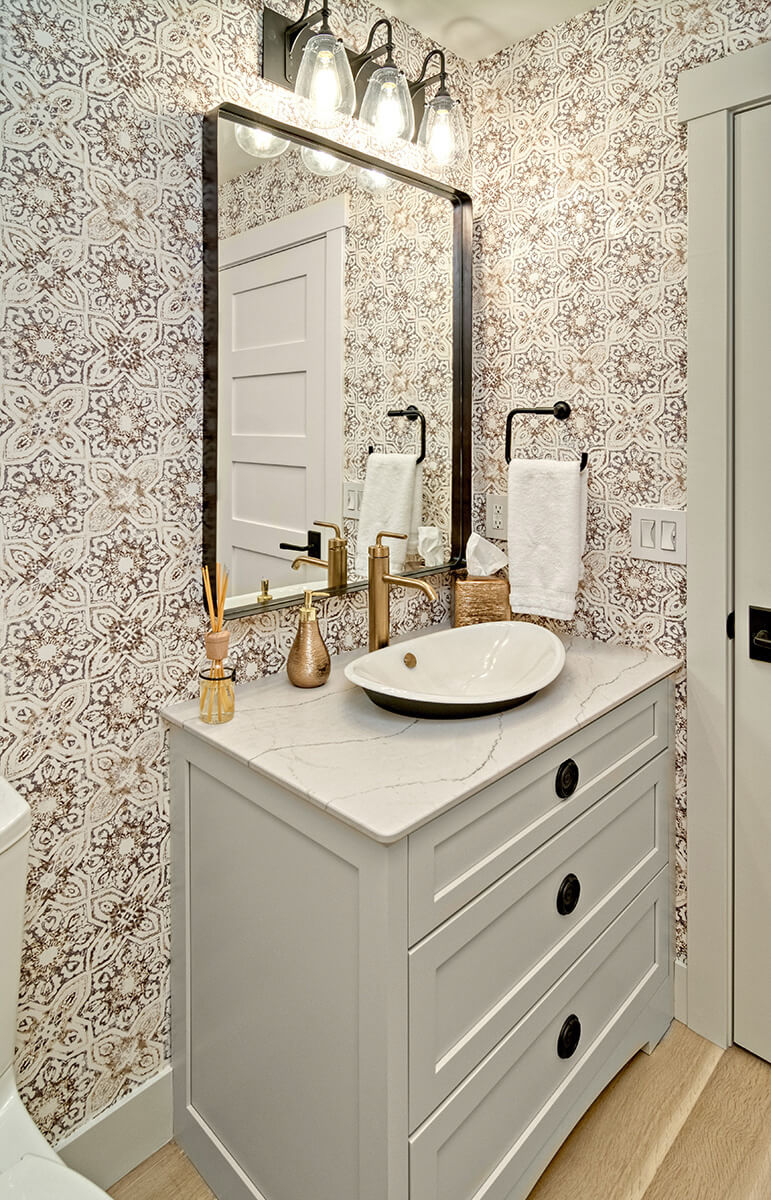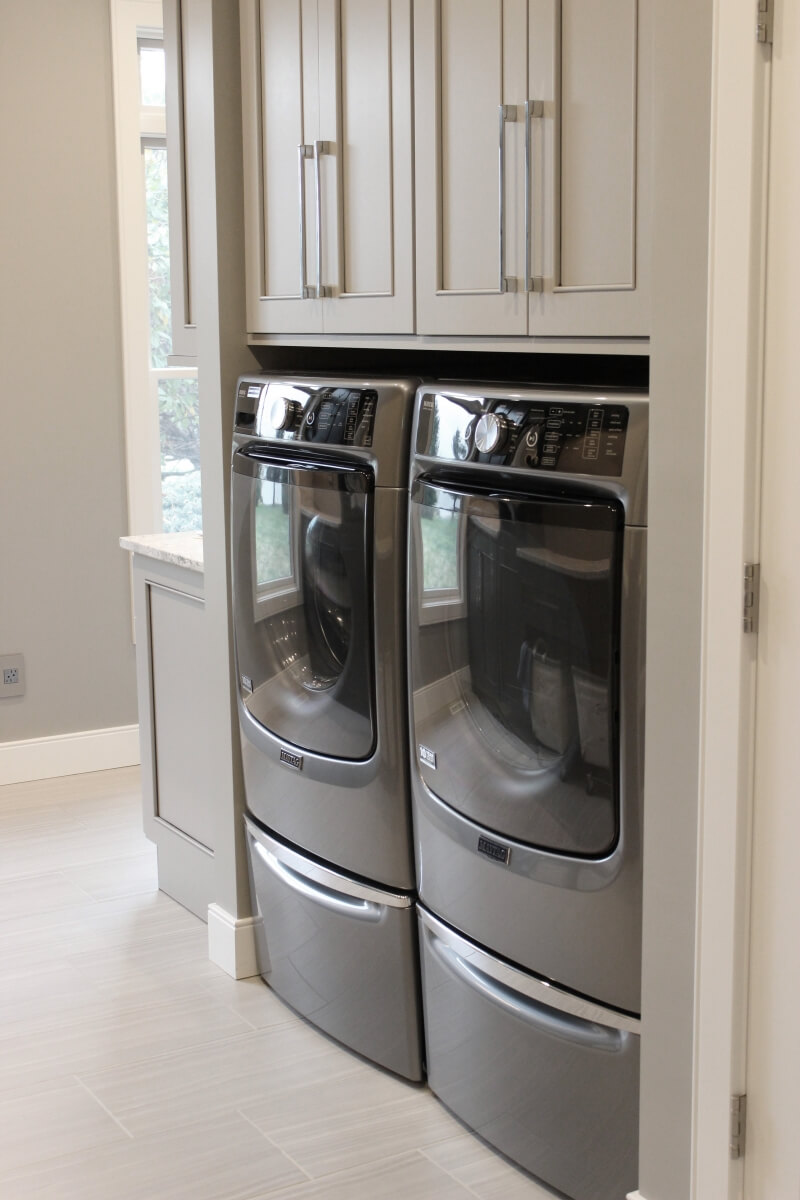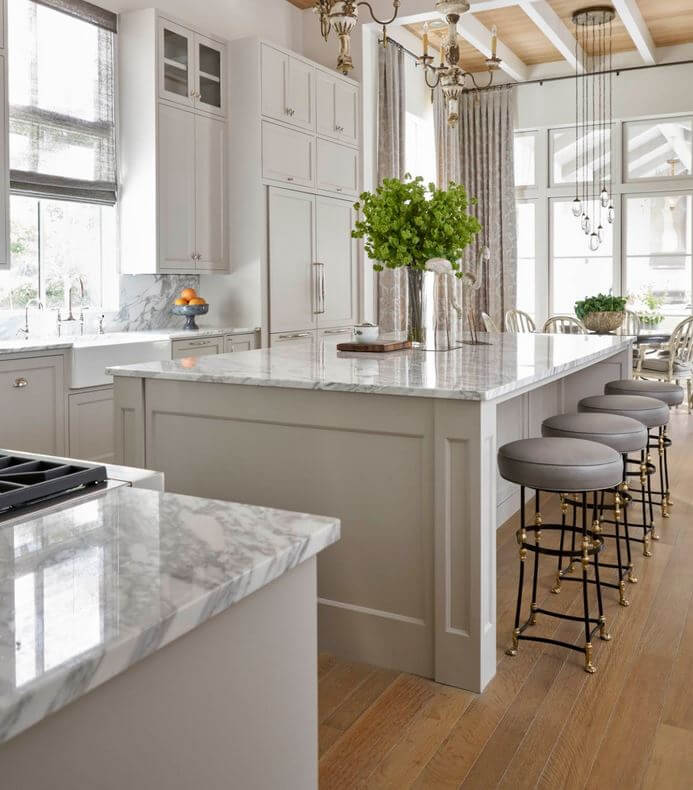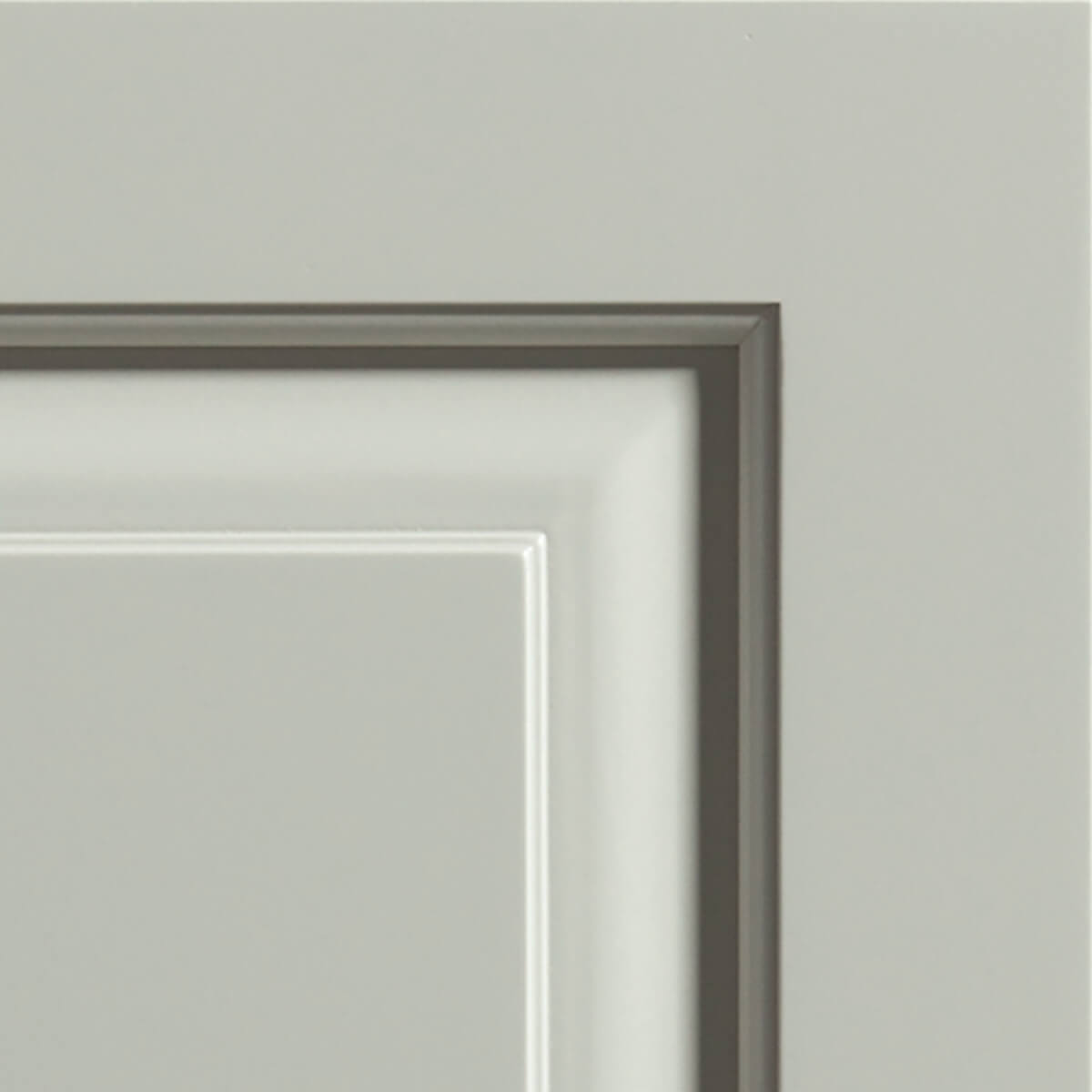 Zinc
A slightly darker shade of gray is Dura Supreme's "Zinc".  Below are a few examples of kitchens featuring our "Zinc" cabinetry finish option.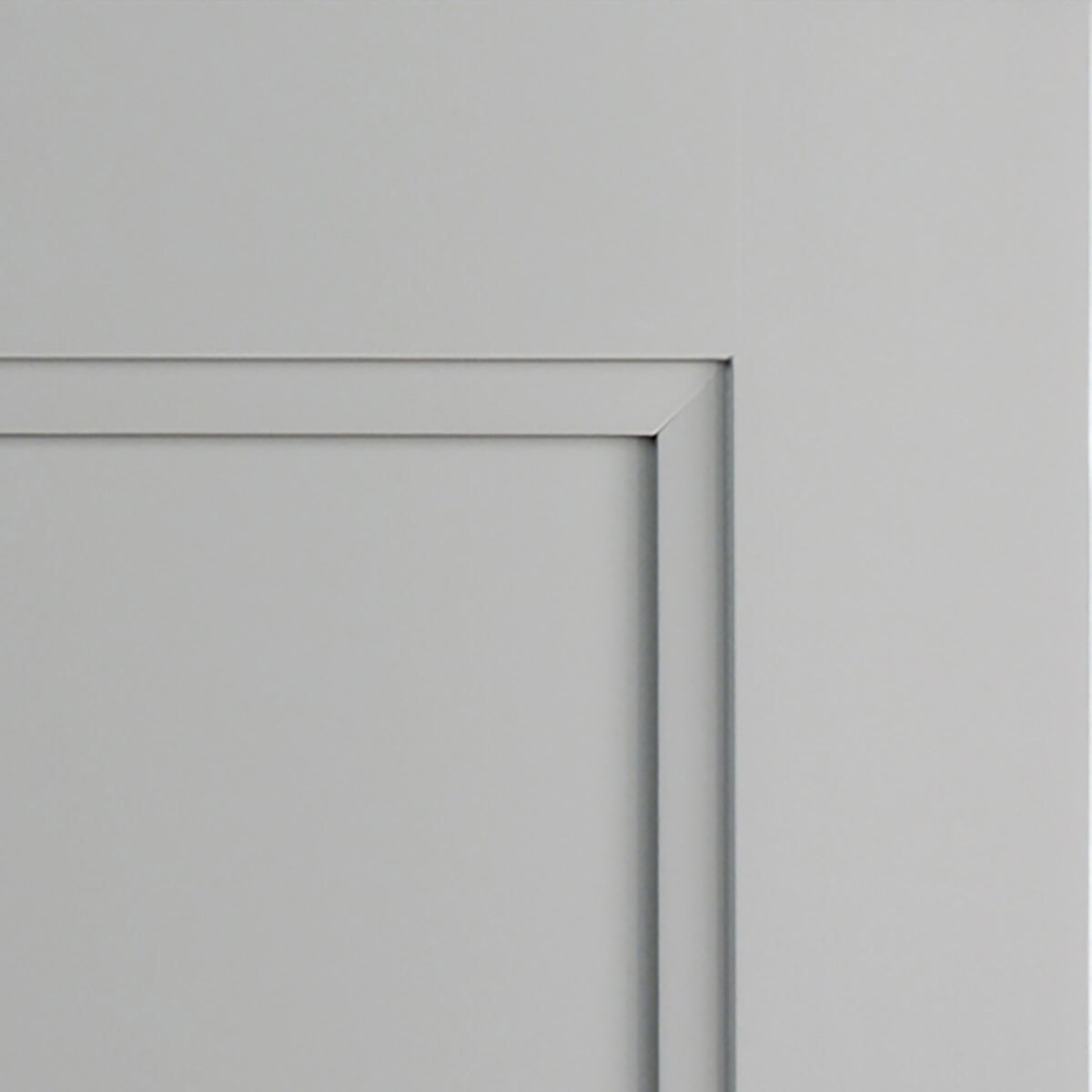 Storm Gray
Storm Gray is one of our darkest gray paint colors (although our current Graphite paint is a charcoal gray that is almost black).  For those that like the popular contrast between light and dark finishes, Storm Gray pairs beautifully with lighter paint finishes and stained cabinet finishes.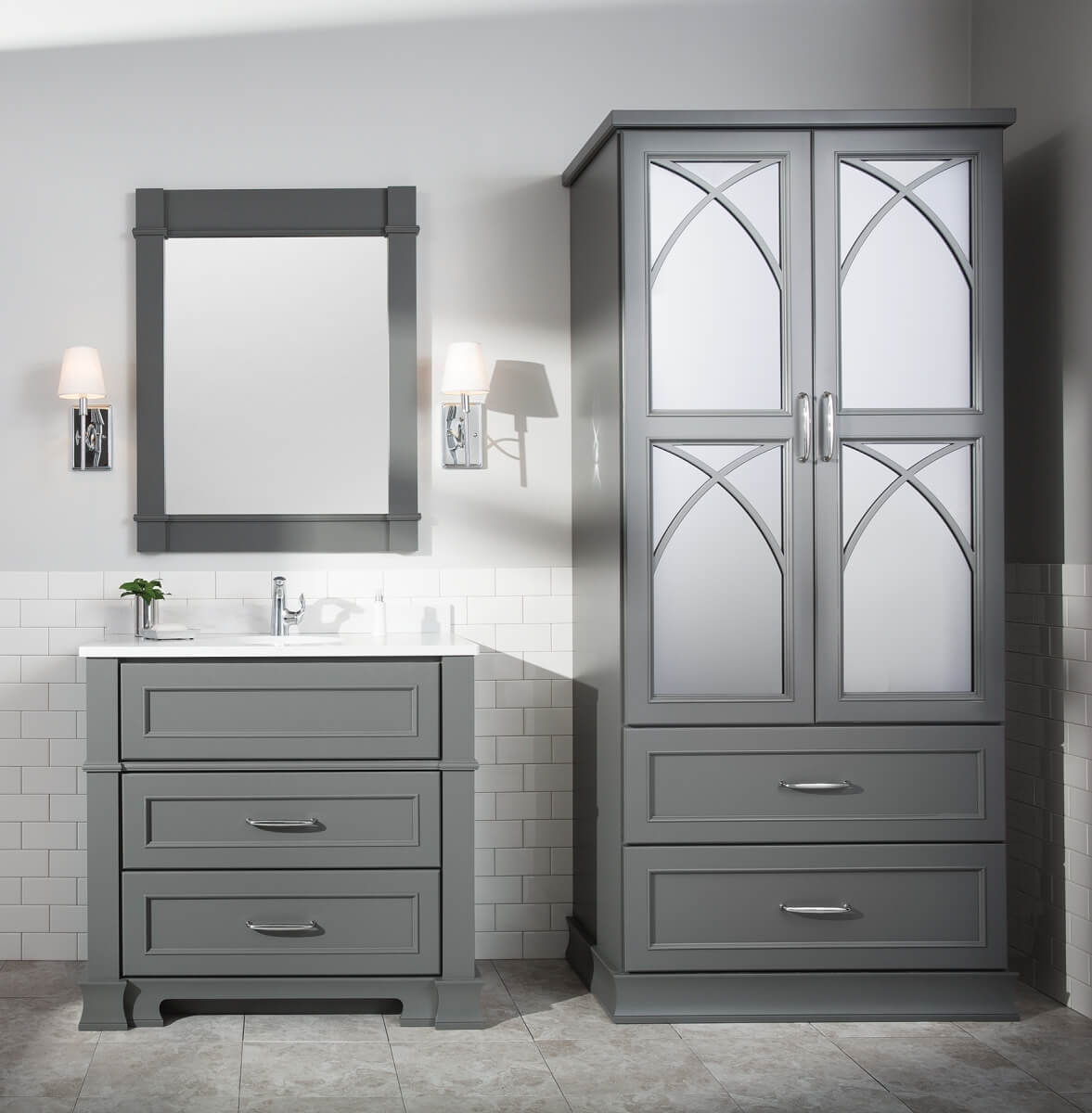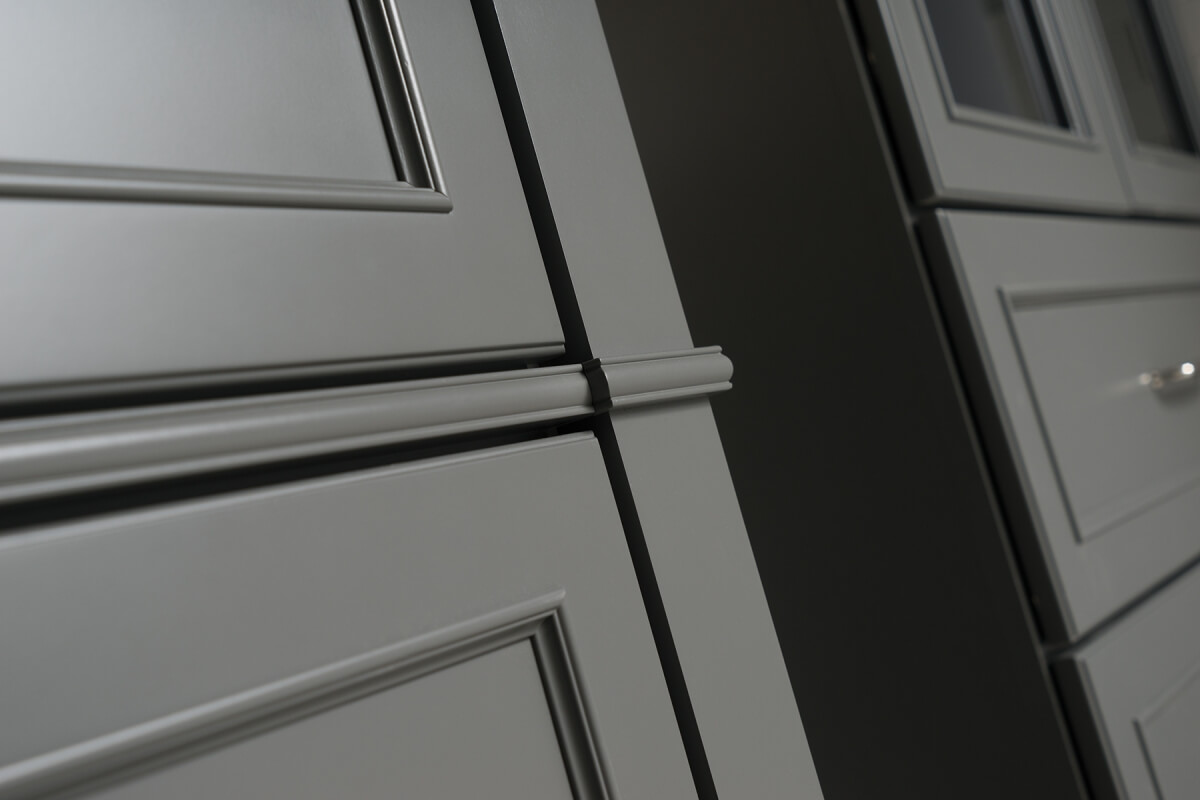 If you love vibrant or bold colors, our "Storm Gray" cabinet finish can create the perfect neutral contrast for a brightly colored palette.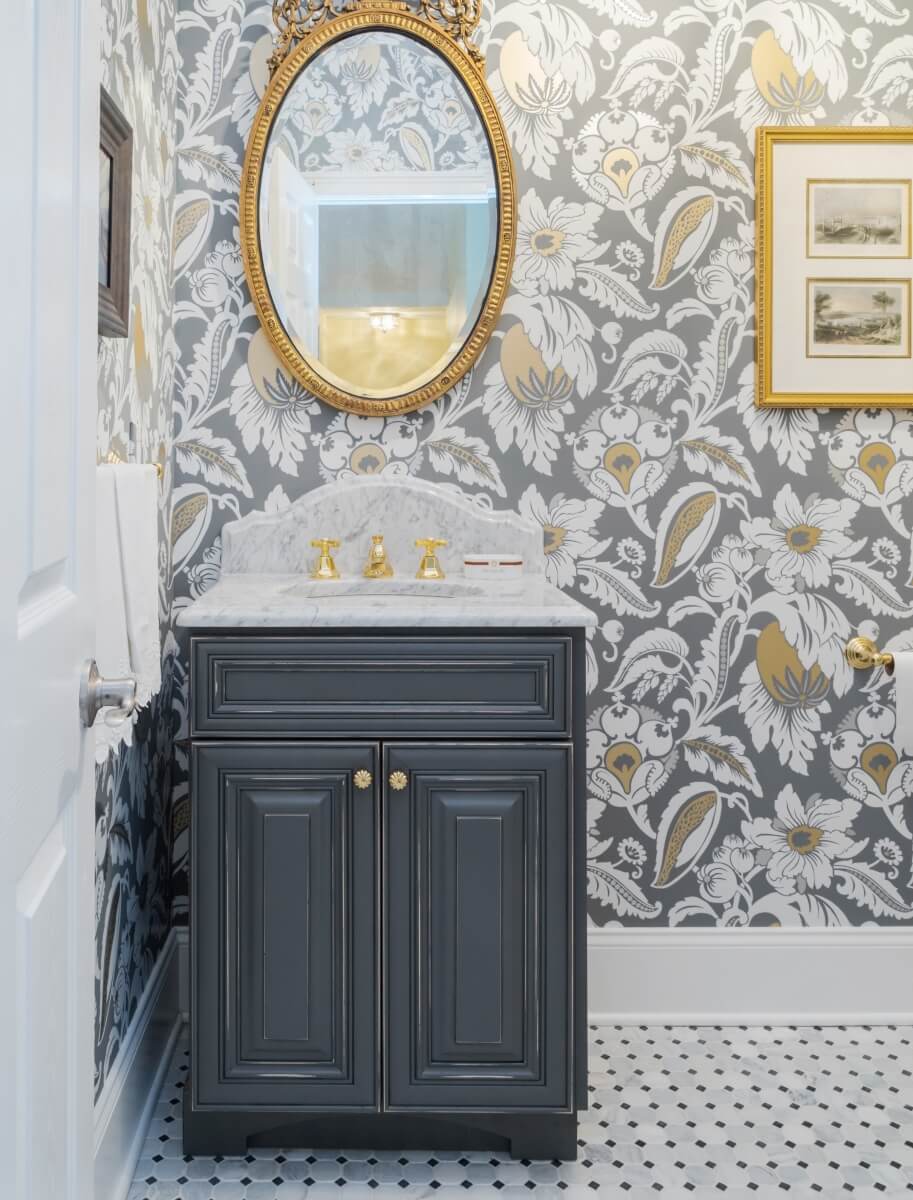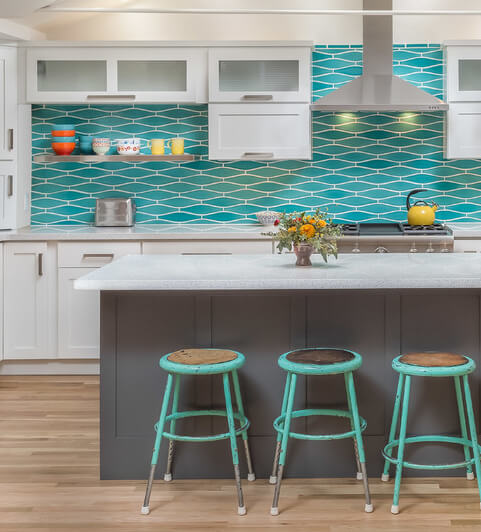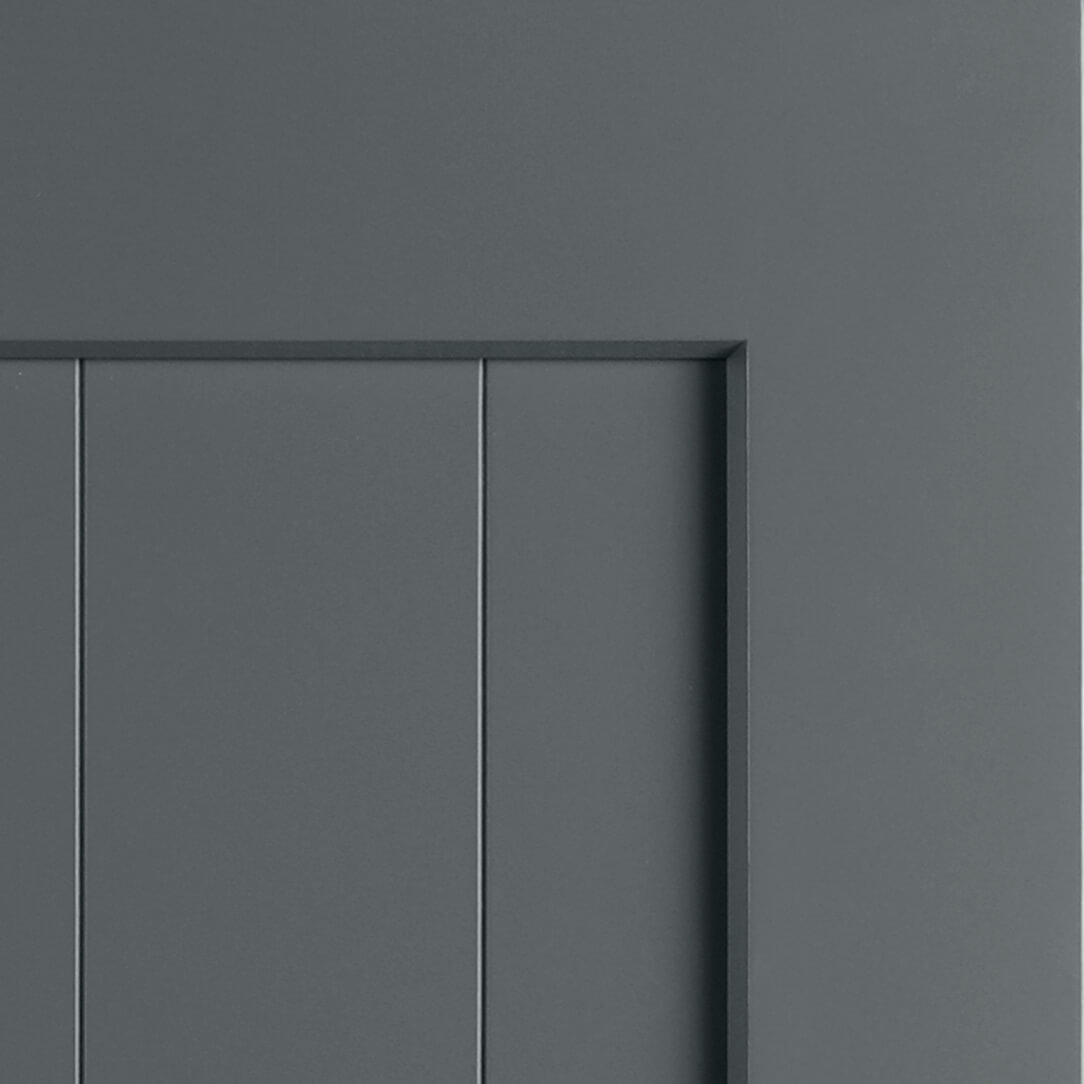 Graphite
The darkest of Dura Supreme's gray painted finishes, "Graphite" is a deep charcoal gray that appears almost black. It works well paired with rich wood finishes or light paint colors.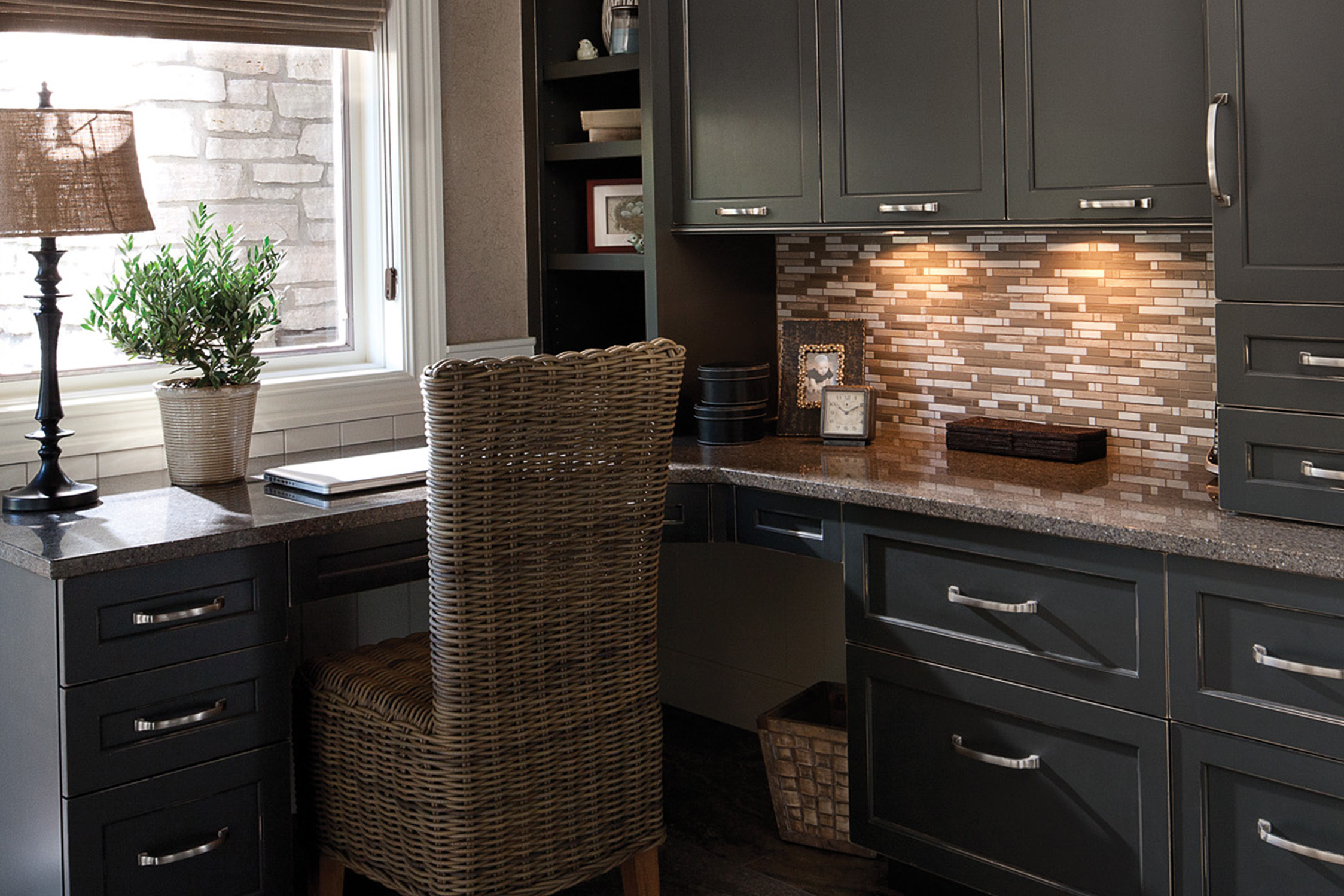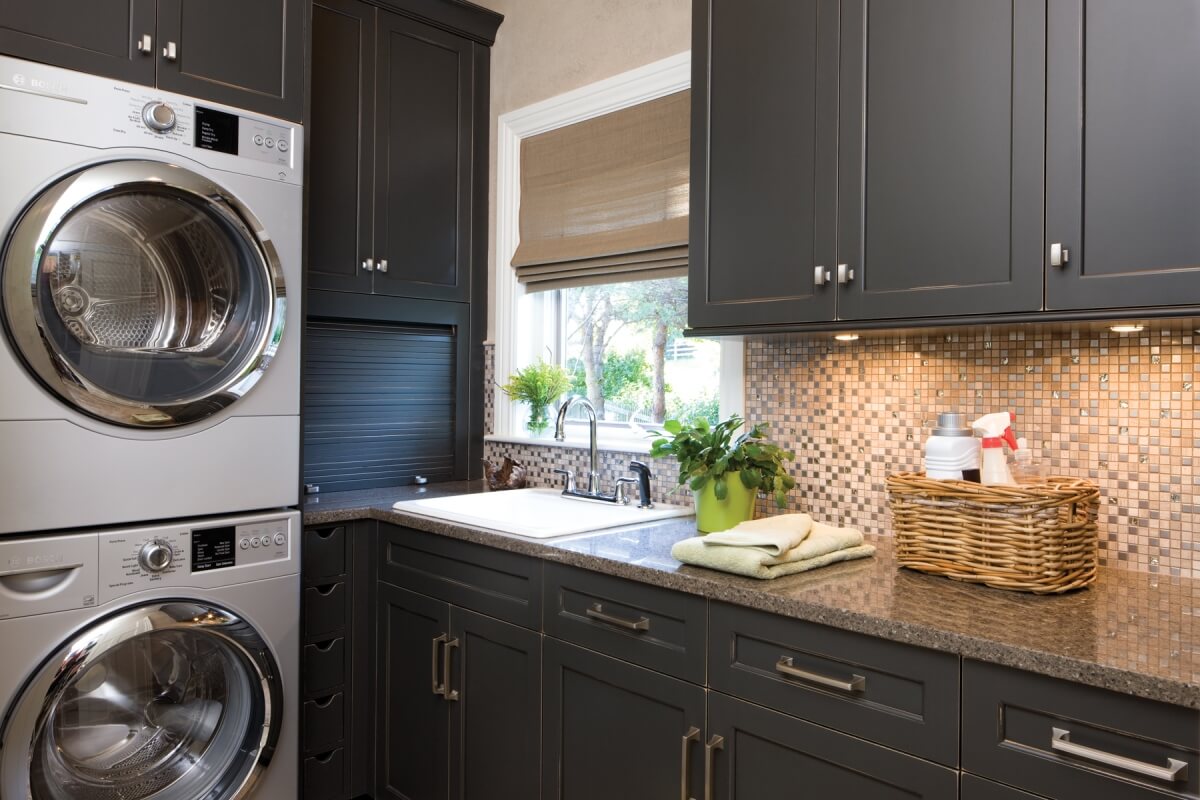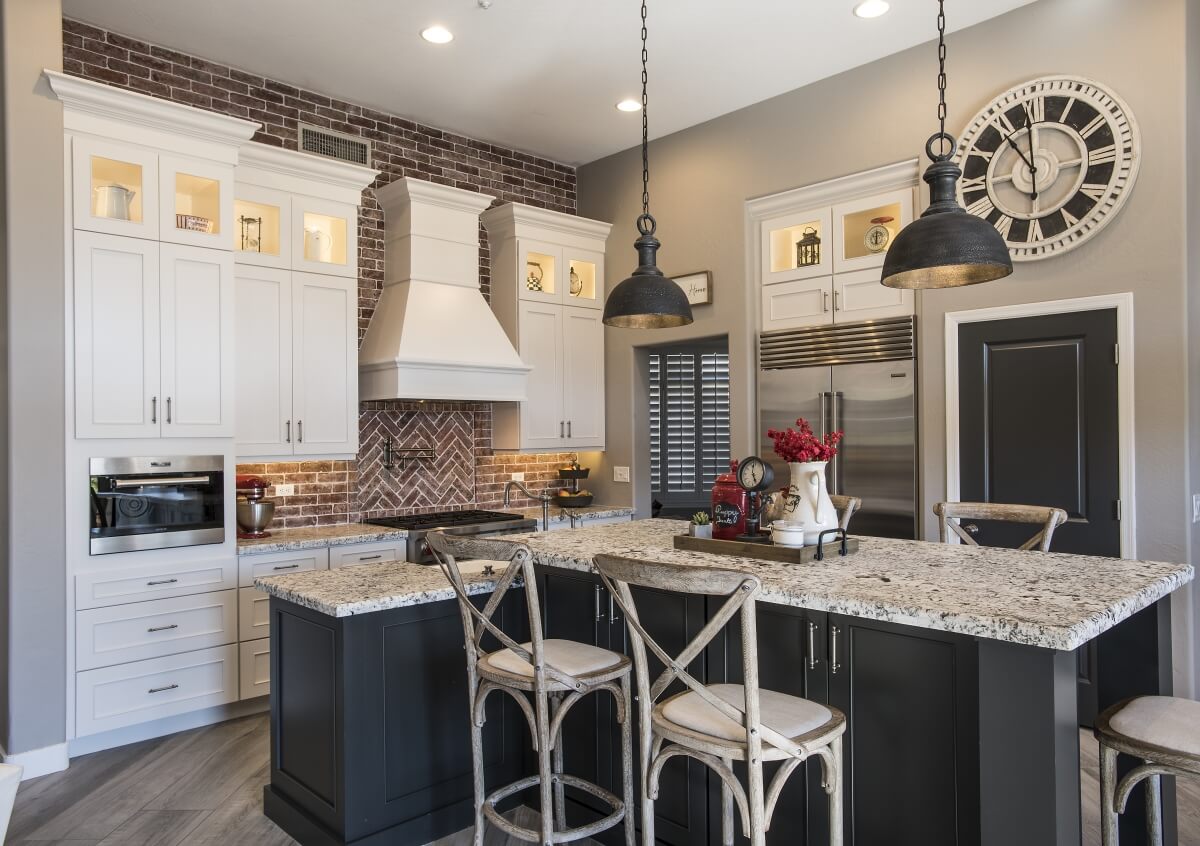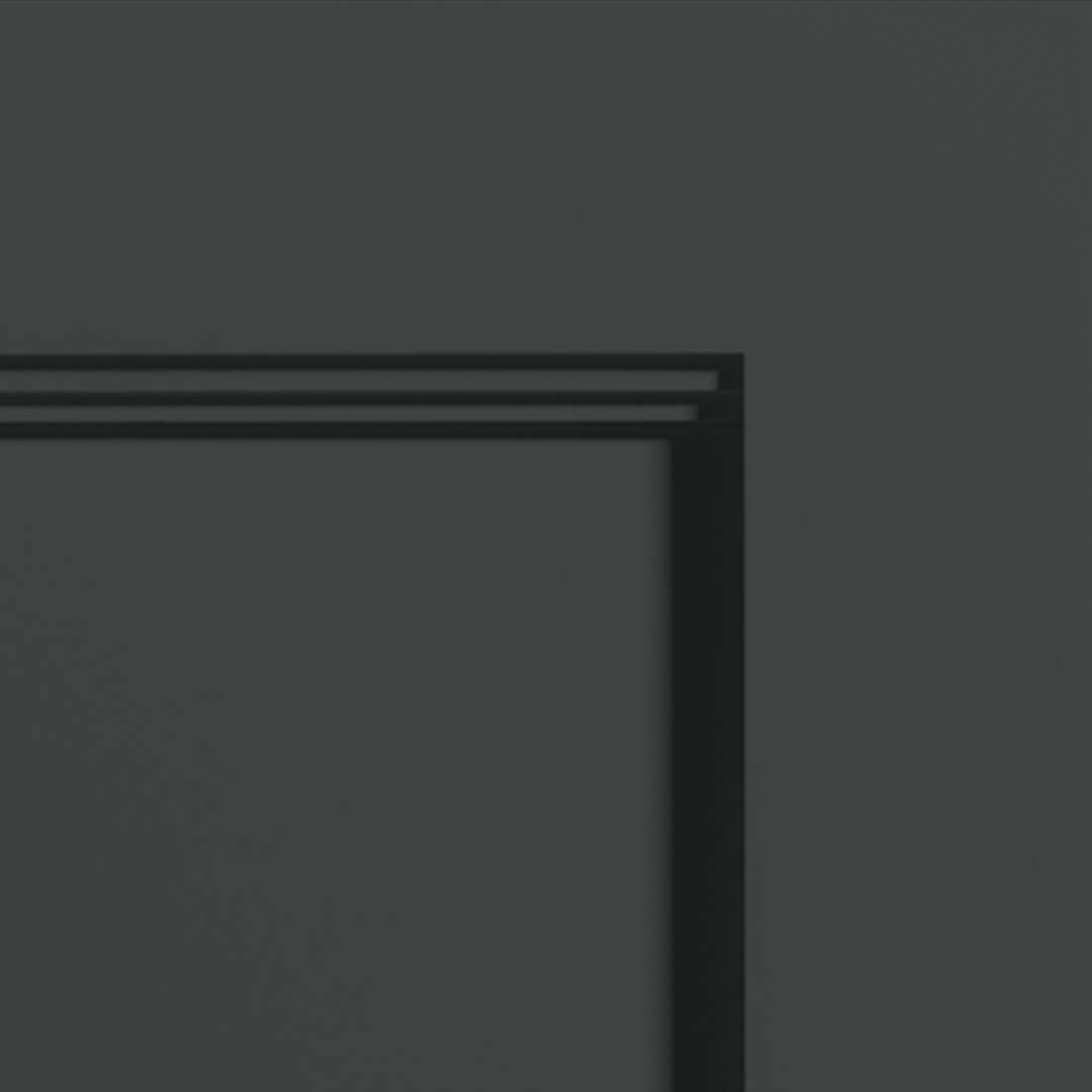 Which of these timeless cabinet colors is your favorite shade of gray?