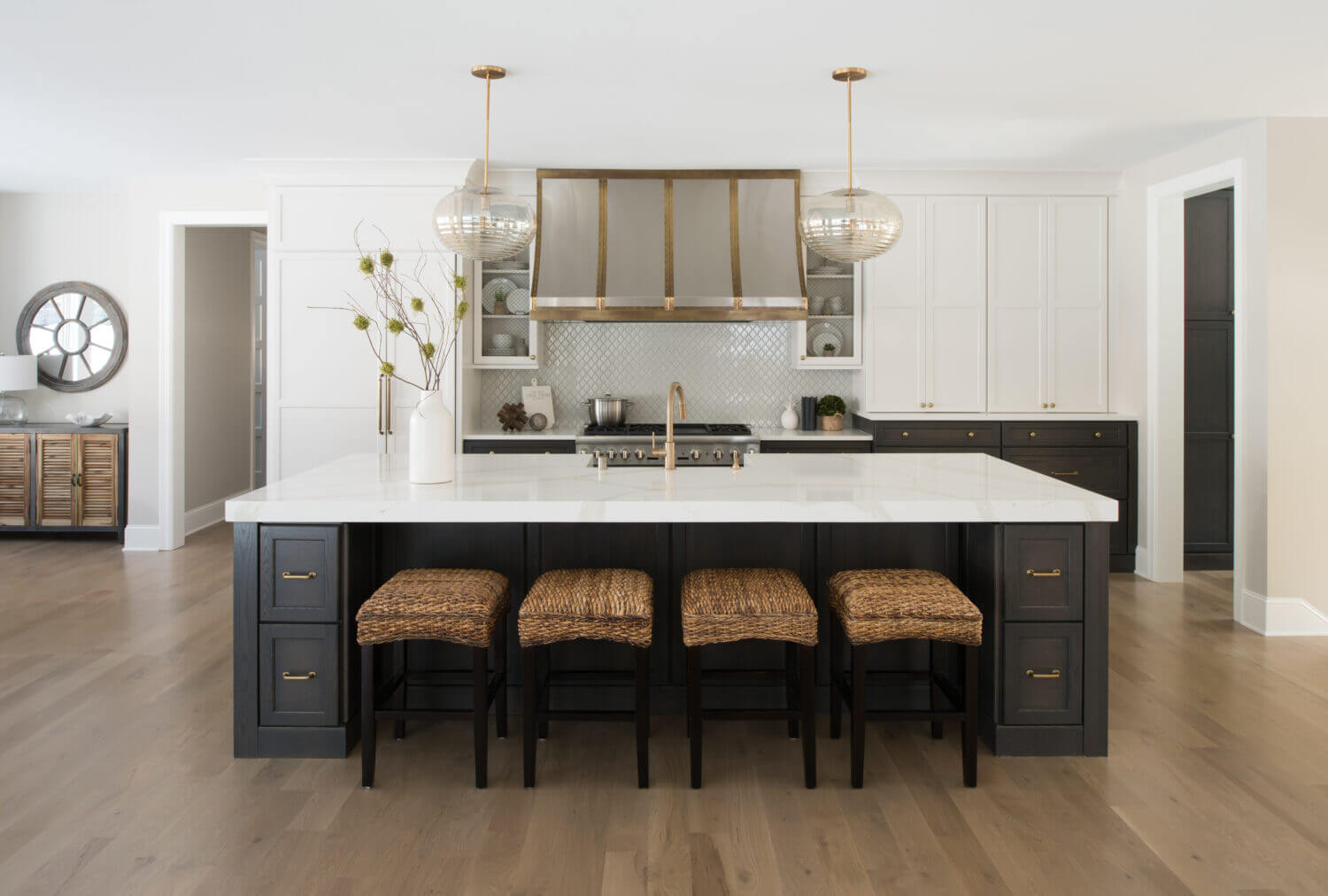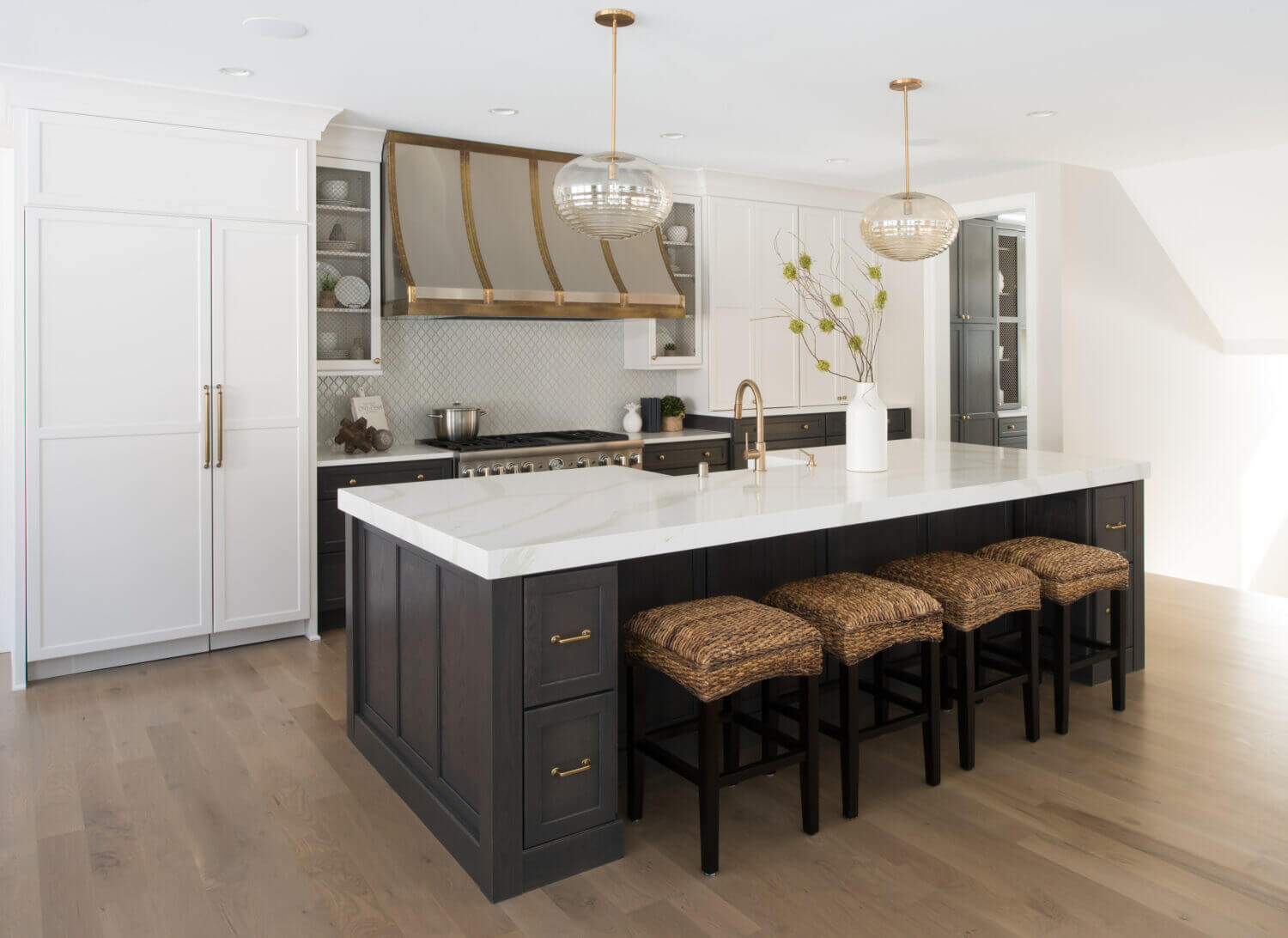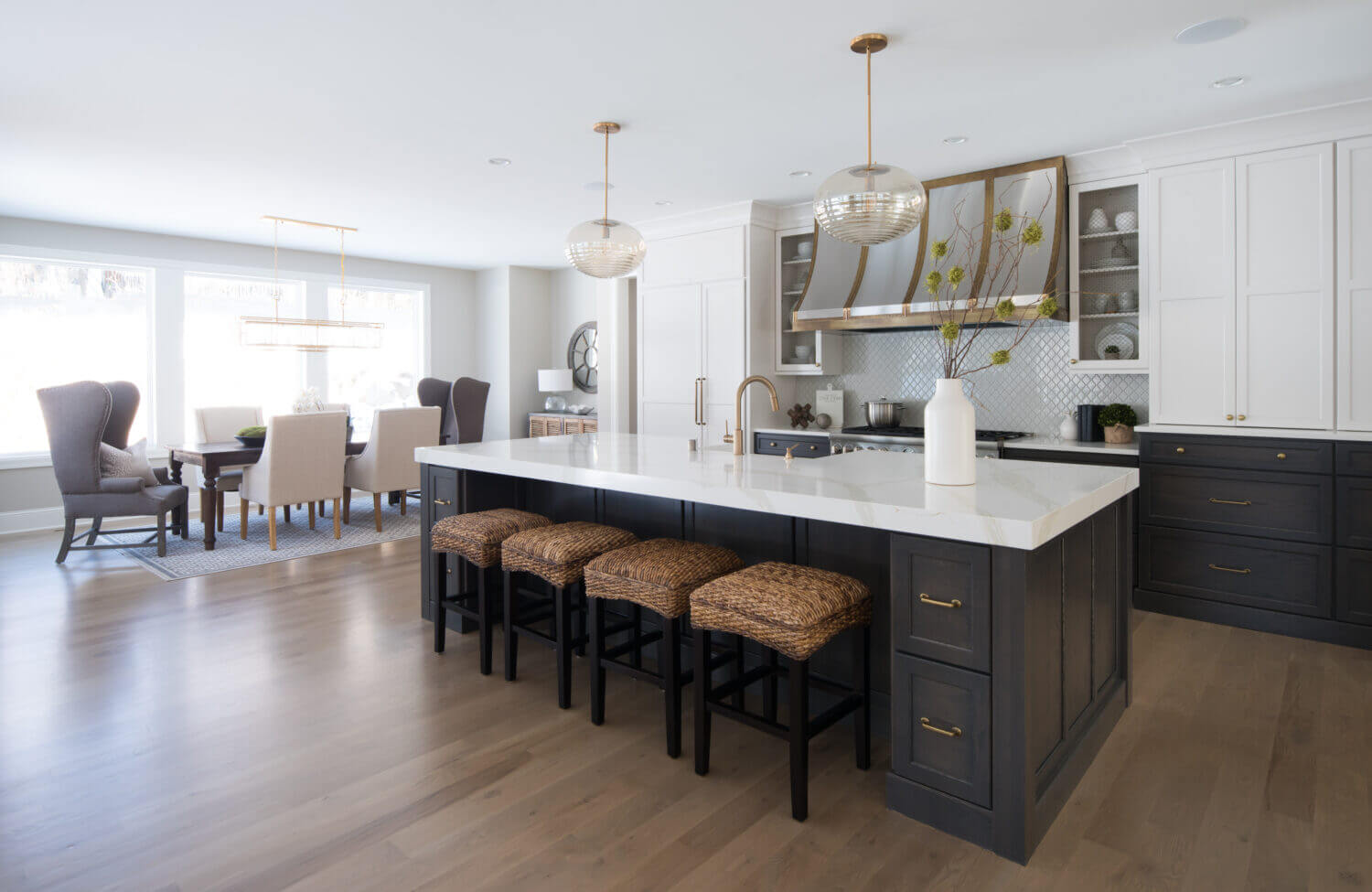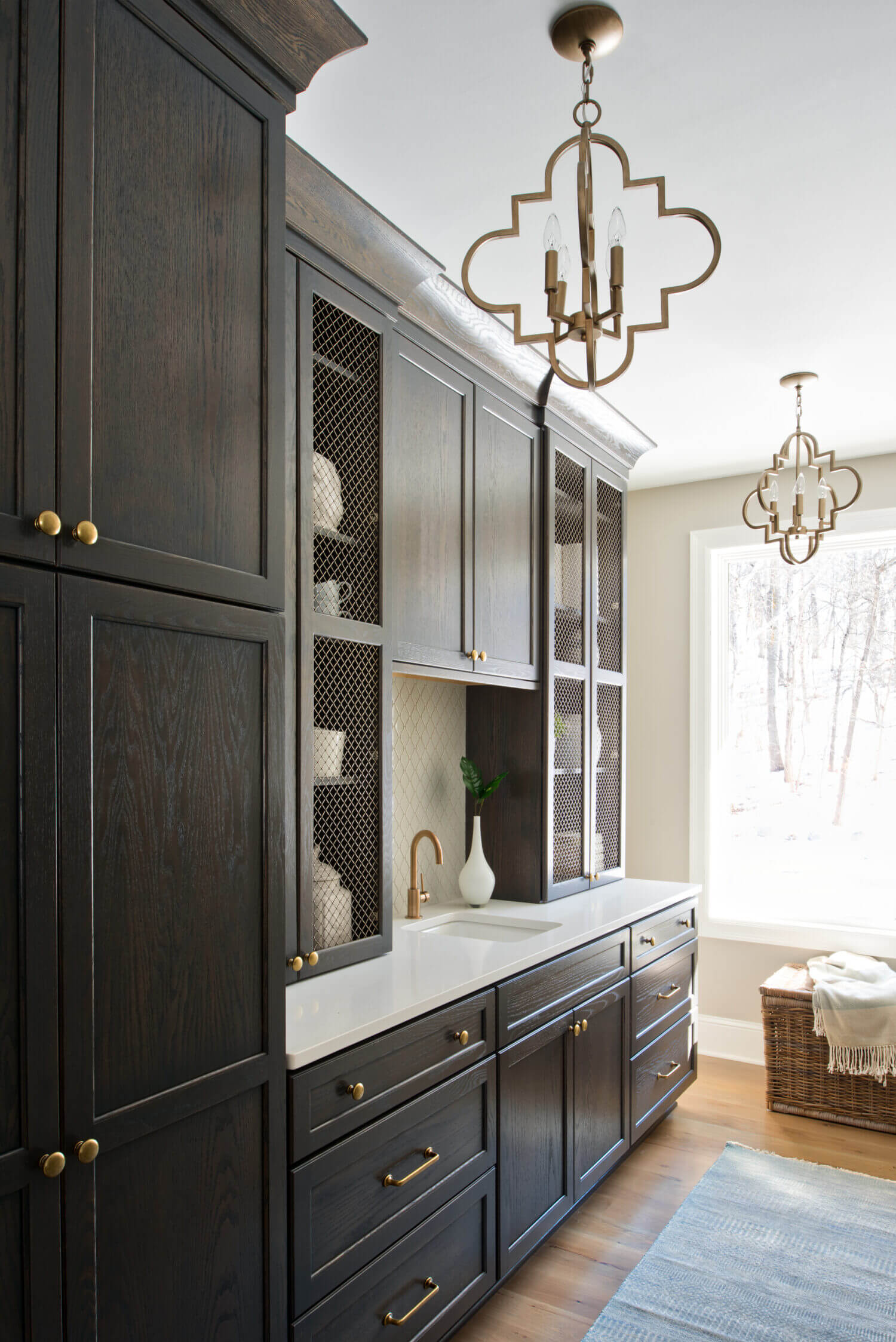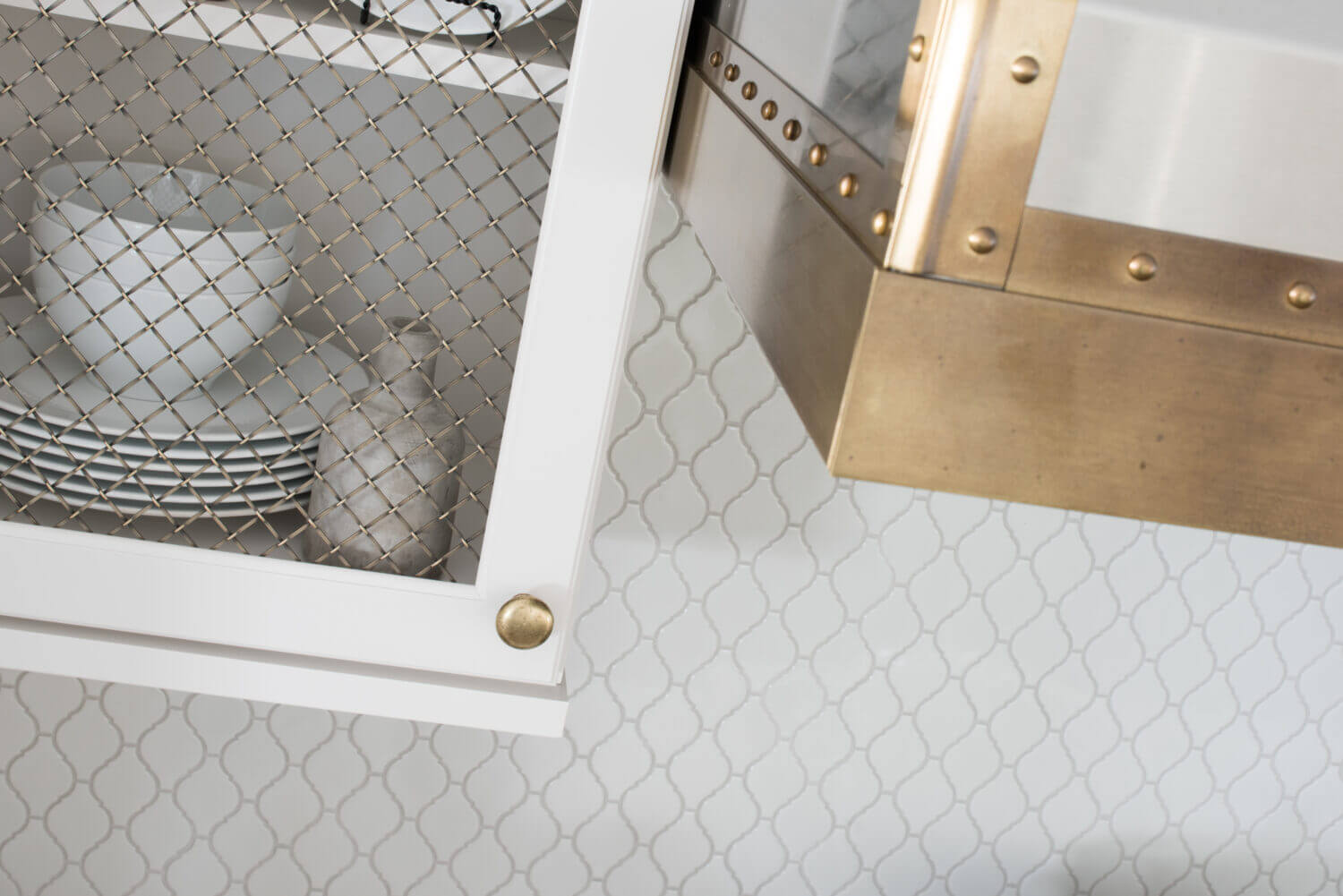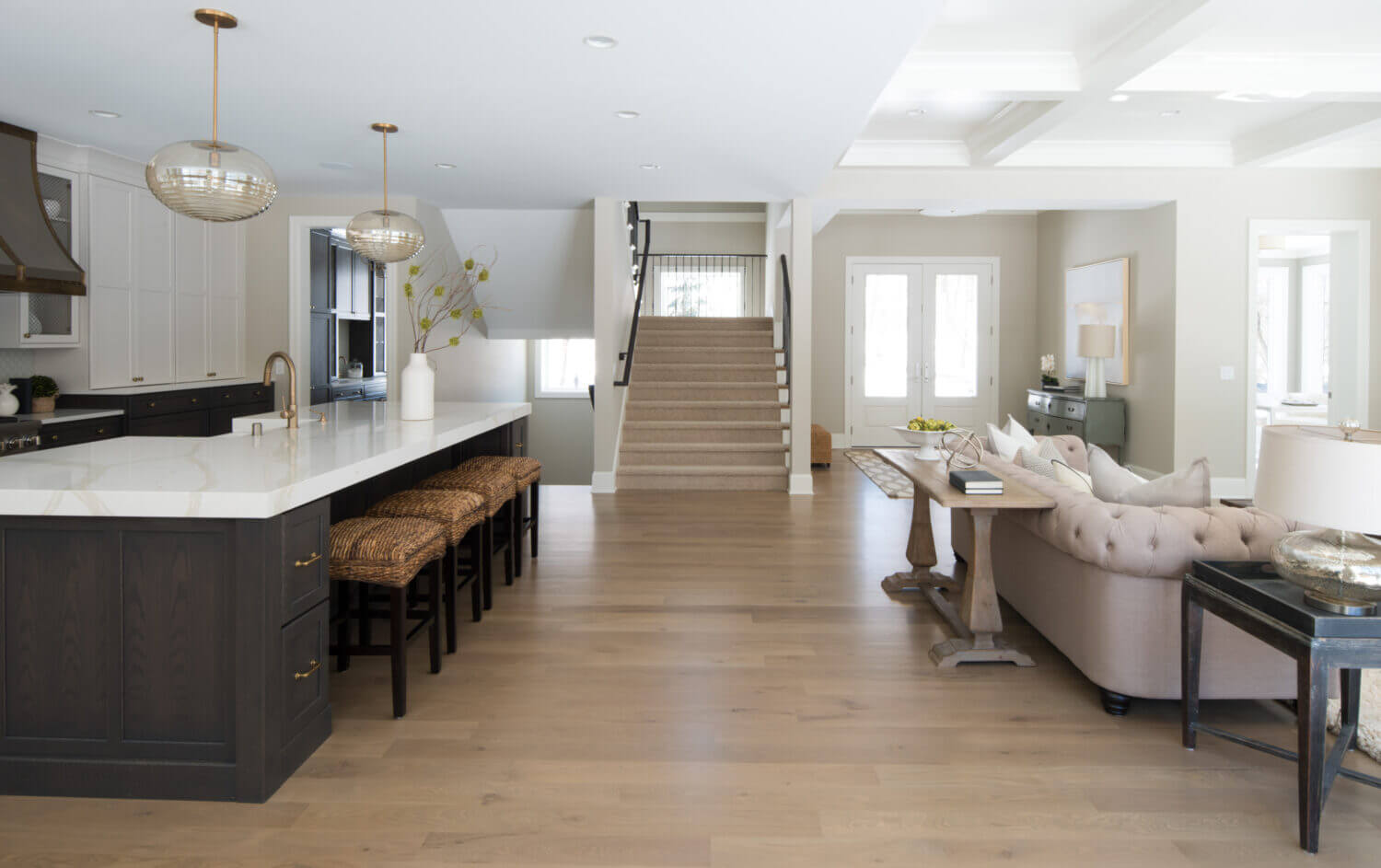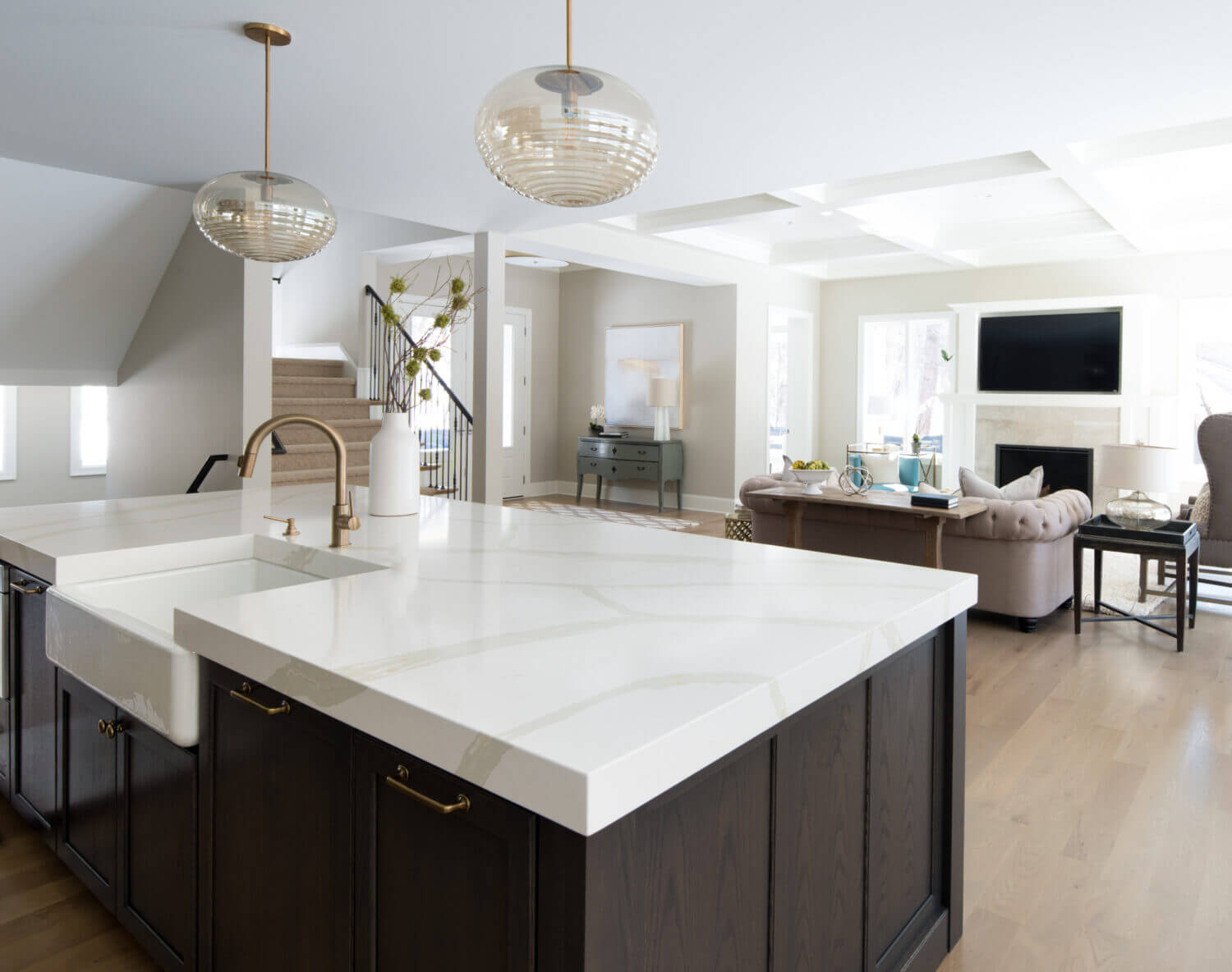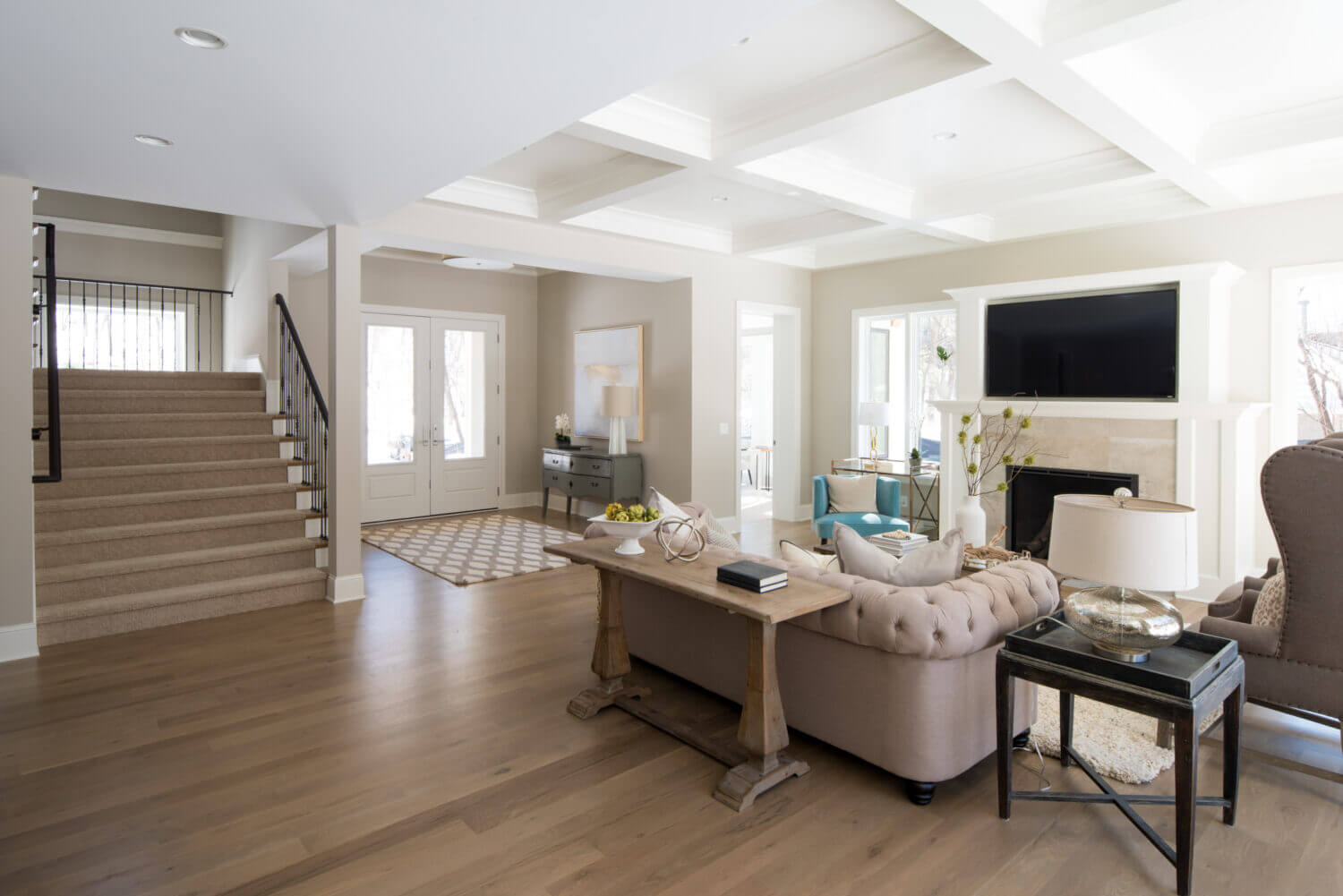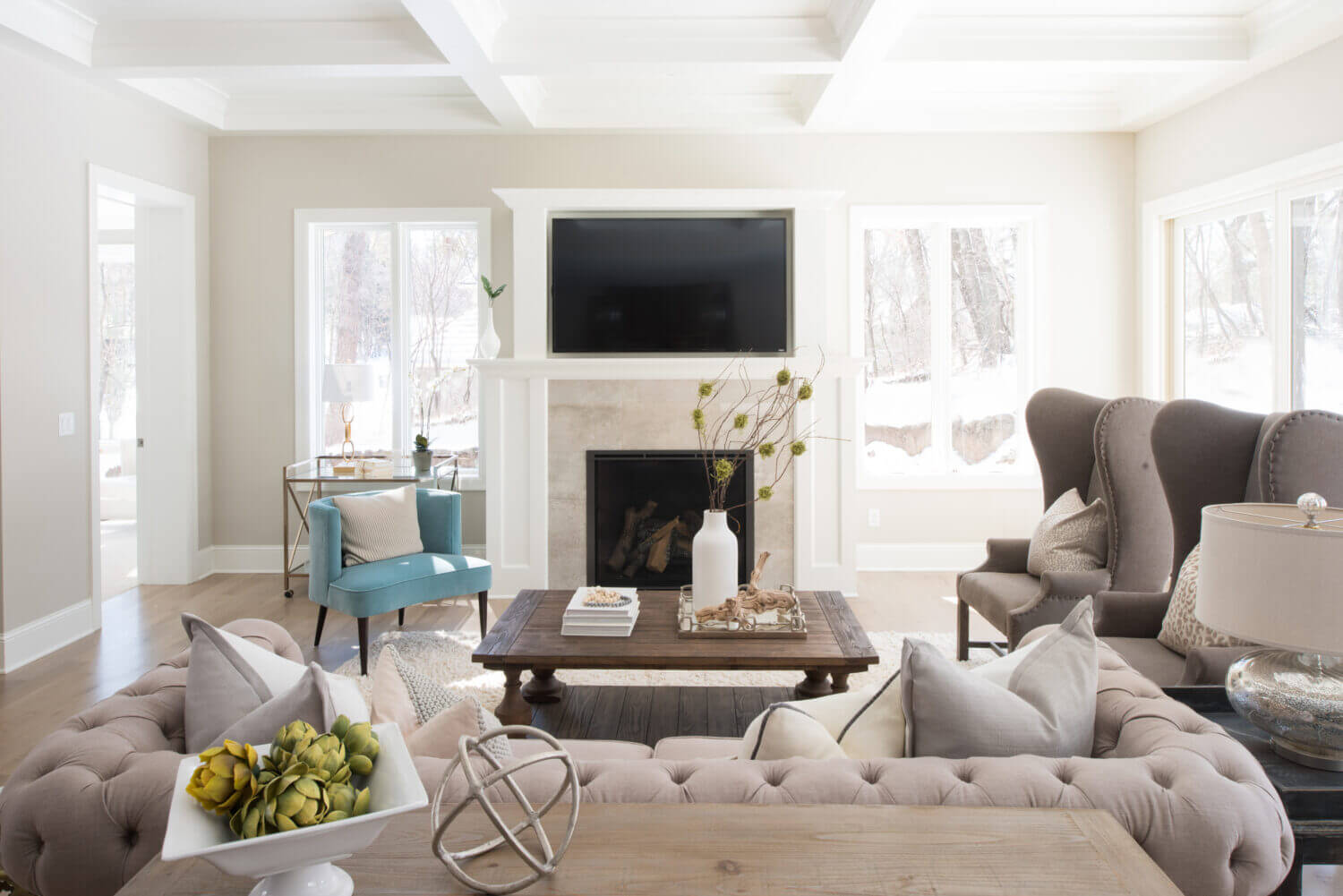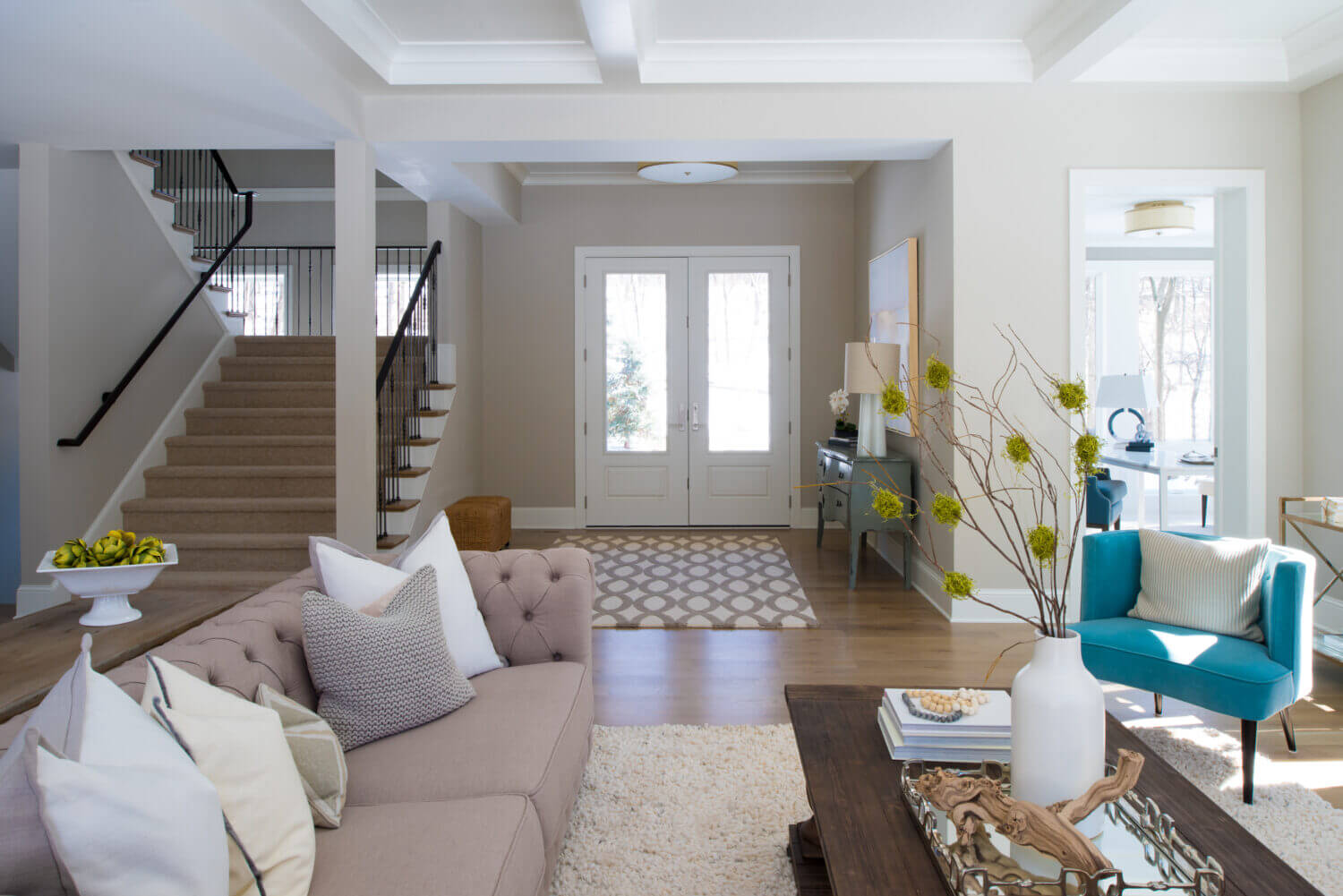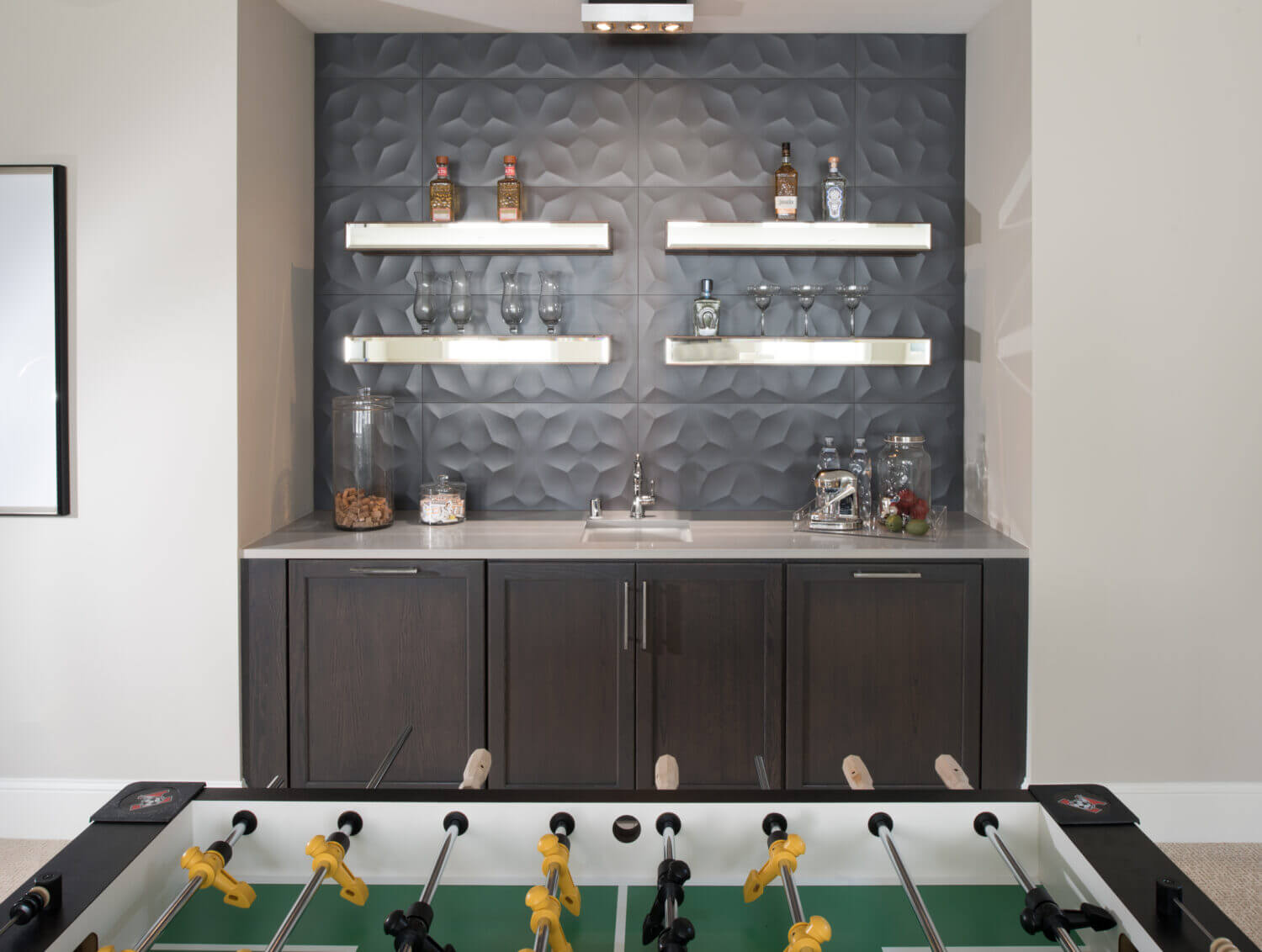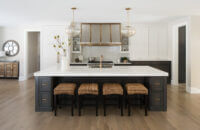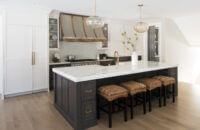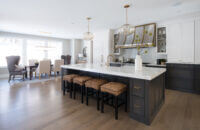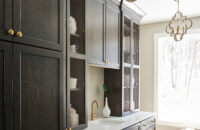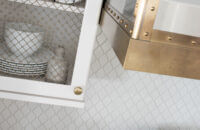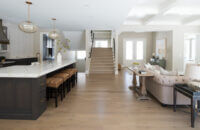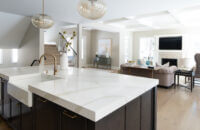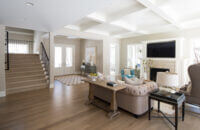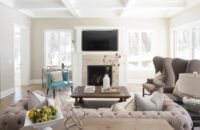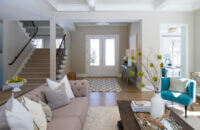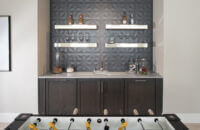 Elegant Kitchen Design with Oak Cabinetry for Family Living
Design by Megan Dent, AKBD of Studio M Kitchen & Bath, Minnesota.
With the open layout of the home, the Dura Supreme kitchen cabinets and the kitchen island are the gathering place for the entire family. In the overall design. The dark gray stained oak kitchen island was specifically designed with a two-drawer base on each end to provide storage for school supplies, homework, and personal items for both of their school-age children. The cabinetry in this kitchen showcases Dura Supreme's Kendall Panel flat panel door style in "Linen White" paint on the perimeter and the "Smoke" stained finish on Oak for the kitchen island, butler's pantry, and lower base cabinets.