Howard Lake, MN:  As kids head back to school, parents are challenged with establishing order in their homes as schedules now include schoolwork, after-school activities, and sports.  Dura Supreme Cabinetry offers custom and semi-custom solutions to create personalized organizational options to help the home keep up with the family.
Browse the gallery of home office desks and homework nooks below by clicking the arrows on both sides of the image.
For homework, a workstation can be added to the kitchen, a bedroom, or a living room nook to create a functional space for a child or for multiple children to complete their homework.  Cabinetry can be designed to create a small desk area, complete with file drawers and organizational features to keep up with paperwork and computer time. If there's no room for a dedicated workstation, your cabinetry can work for dual purposes. Using a toe-kick drawer or a roll-out in a 2-tier drawer, you can still create a dedicated space to store school supplies where it's most convenient.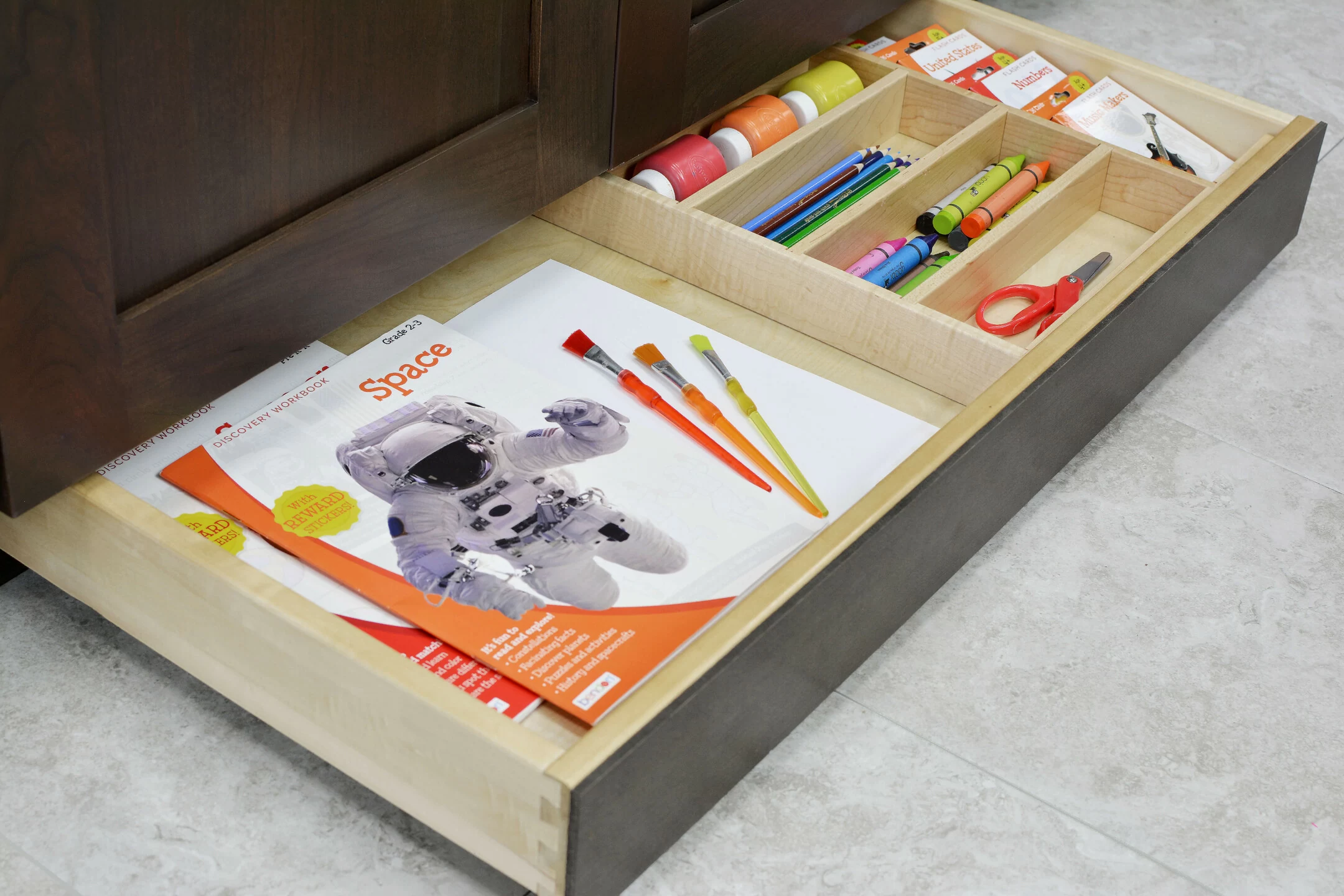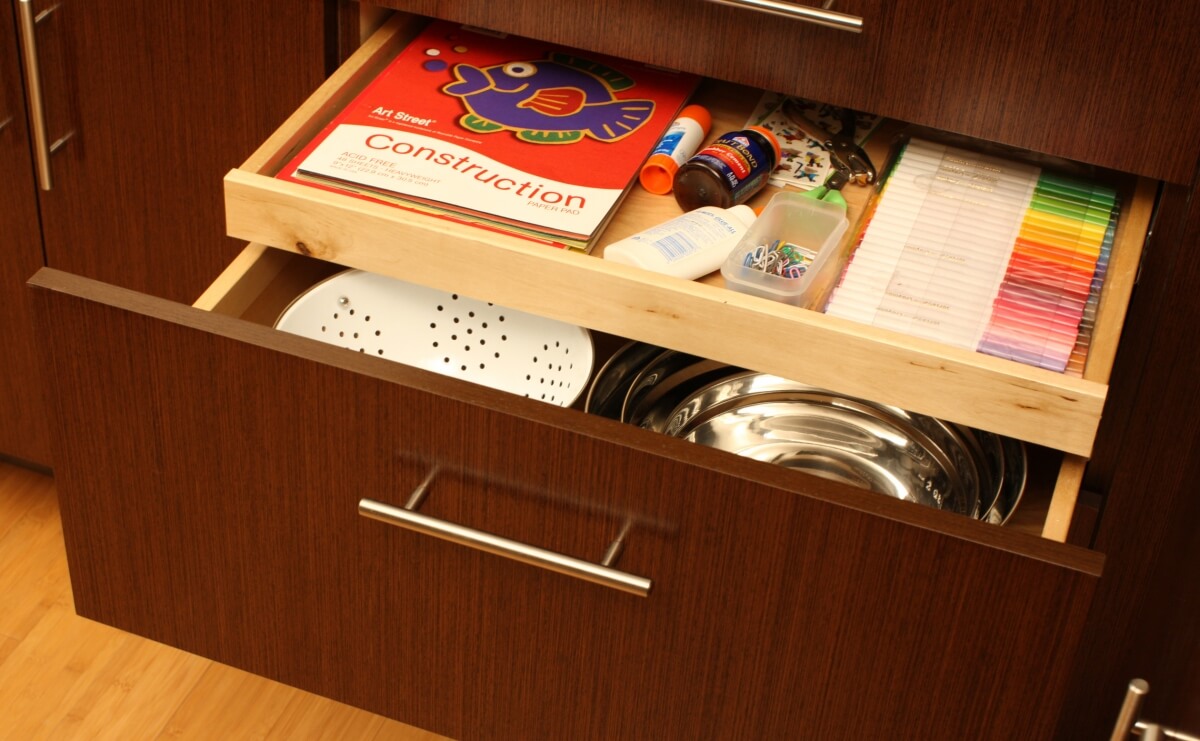 As the school year gets underway, managing your time efficiently becomes extremely important.  Choreographing school lunches, homework, dinner schedules, and sports events require an organized kitchen.  Gear up for the daily routine with an abundance of kitchen storage solutions to make the task easier. Plastic food containers and lids can be organized in a special tiered roll-out that includes angled shelves to keep lids separated.  Roll-out trays or pull-out cabinets offer remarkably convenient storage for meal prep and go.  Our two-tiered drawers keep flat items and cutlery organized and accessible.  With Dura Supreme's full offering of storage solutions, your kitchen can help keep your day efficient, effective, and organized!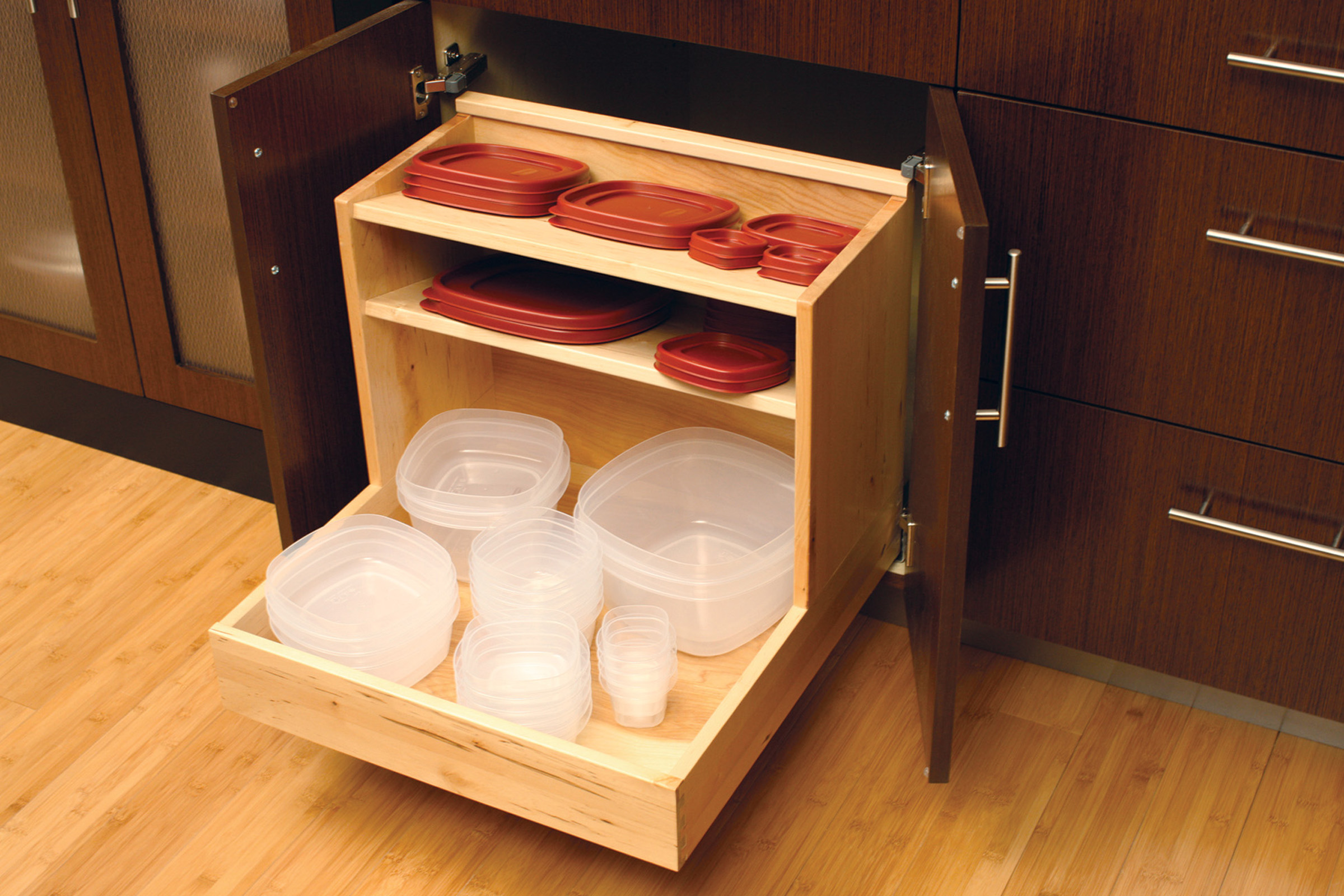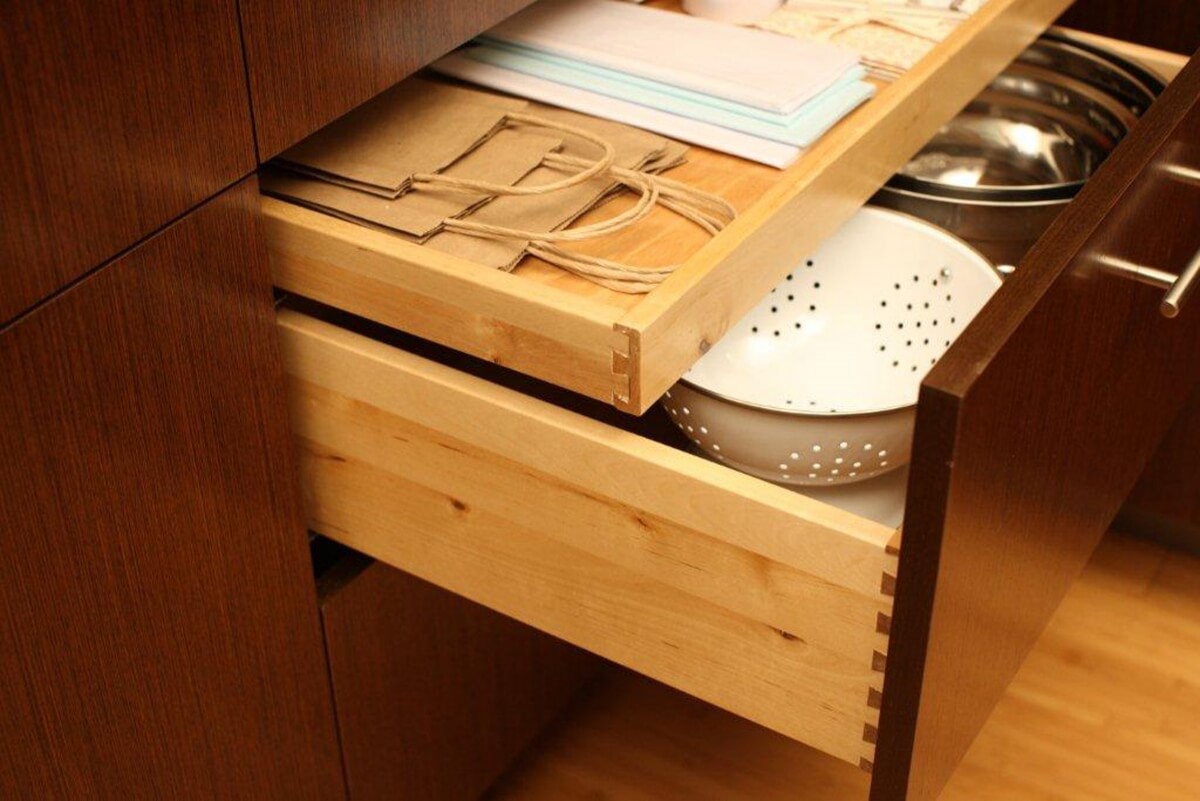 With Dura Supreme's lockers and boot bench cabinetry, managing the entryway can streamline that morning rush for the school bus.  Deep drawers in the boot bench hold shoes and boots, while the lockers are perfect for each person to organize their coats, jackets, backpacks, and sports equipment.  With a variety of configurations, Dura Supreme's lockers and benches can create a system that fits each family's specific needs.