You hear a lot about painted cabinetry being the rage in kitchen and bath design for the last 20+ years, yet painted cabinetry goes back a long way in interior design. Like wallpaper, painting cabinets was once reserved for upper class homeowners who could afford the wood material (maple or birch) as well as the paint itself. Having painted cabinets and trim work in the home was a sign of money and status, while stained or natural wood material was used for the commoners, so to speak.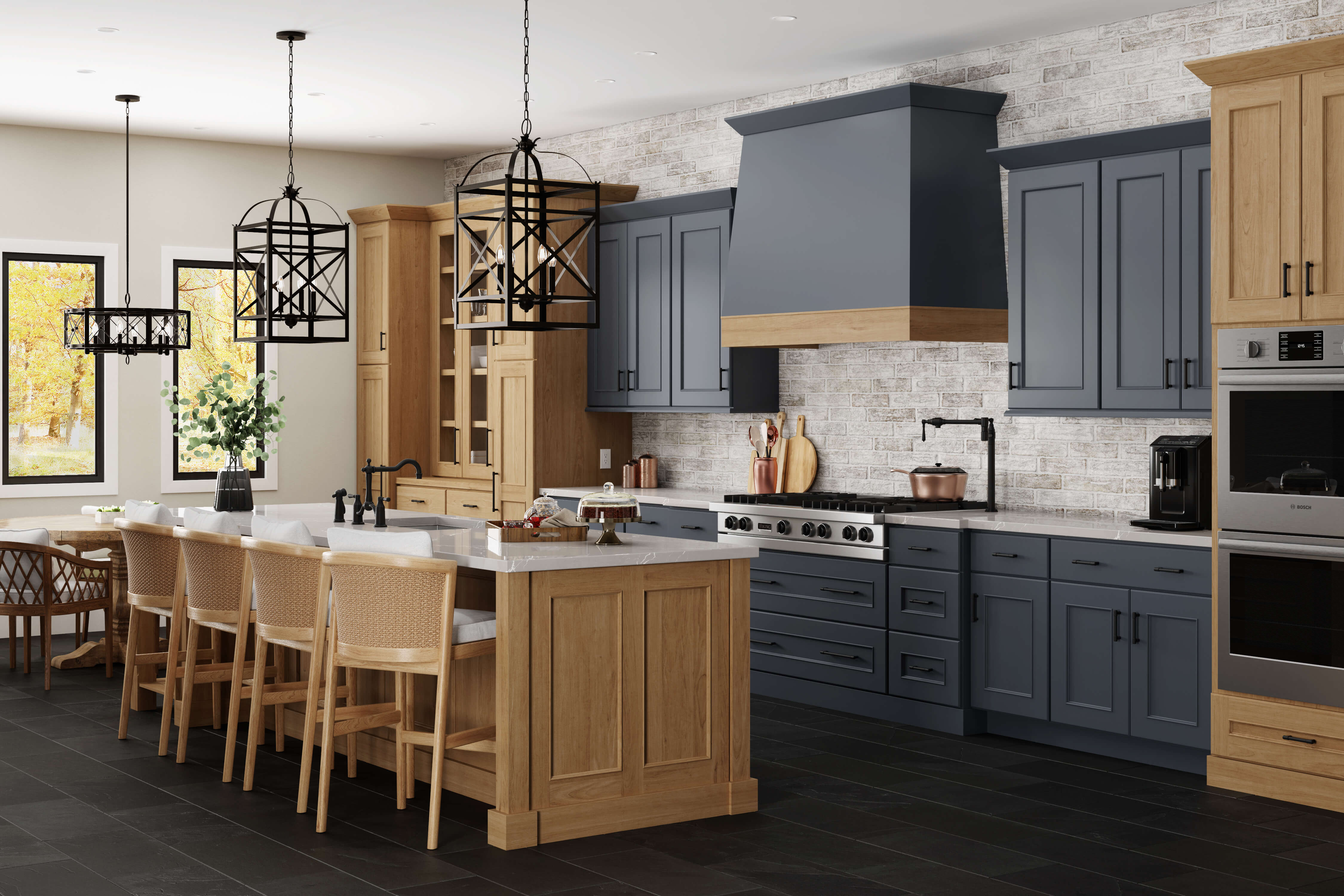 Painting cabinets grew with the population, however, with that growth came scrutiny about the finish over time. Paint applied to Maple, Birch, or any other wood species, would begin to crack at the joints with the natural expansion and contraction of the wood with changes to temperature and relative humidity. Those hairline cracks would be less discernible in colder seasons (contraction) and more noticeable in warmer seasons (expansion). Over time, using hardwoods for painted cabinets grew out of favor because of this natural phenomenon, and many manufacturers turned to paint or Thermofoil applied over engineered MDF (Medium Density Fiberboard). MDF was solid 3/4″ slabs with profiles routed into the face to create a flat panel or raised panel look.
Fast forward to the early 2000's. MDF paint and Thermofoil was starting to lose its allure due to the finish and "fakeness" of the material. More and more cabinet manufacturers and designers were swinging the pendulum back to true painted wood cabinets due to better manufacturing and painting processes; a purist movement if you will. Hardwoods were being employed once again for cabinet doors and face frames, with many manufacturers creating a "buyer beware" form to help set expectations of buying a painted product for the consumer. You can't stop real wood products from doing their thing: Expanding and Contracting.
Why Do Painted Wood Doors Crack?
Let's understand the science behind wood doors and what you need to be aware of when painting them.  Cabinet doors are constructed of 5 pieces; The stiles and rails and a center panel. Stiles have a vertical grain and Rails have a horizontal grain.  As these pieces expand and contract, they are constantly moving against each other which stresses the joints where they meet. The paint at those joints eventually crack over time as exhibited in the photos below.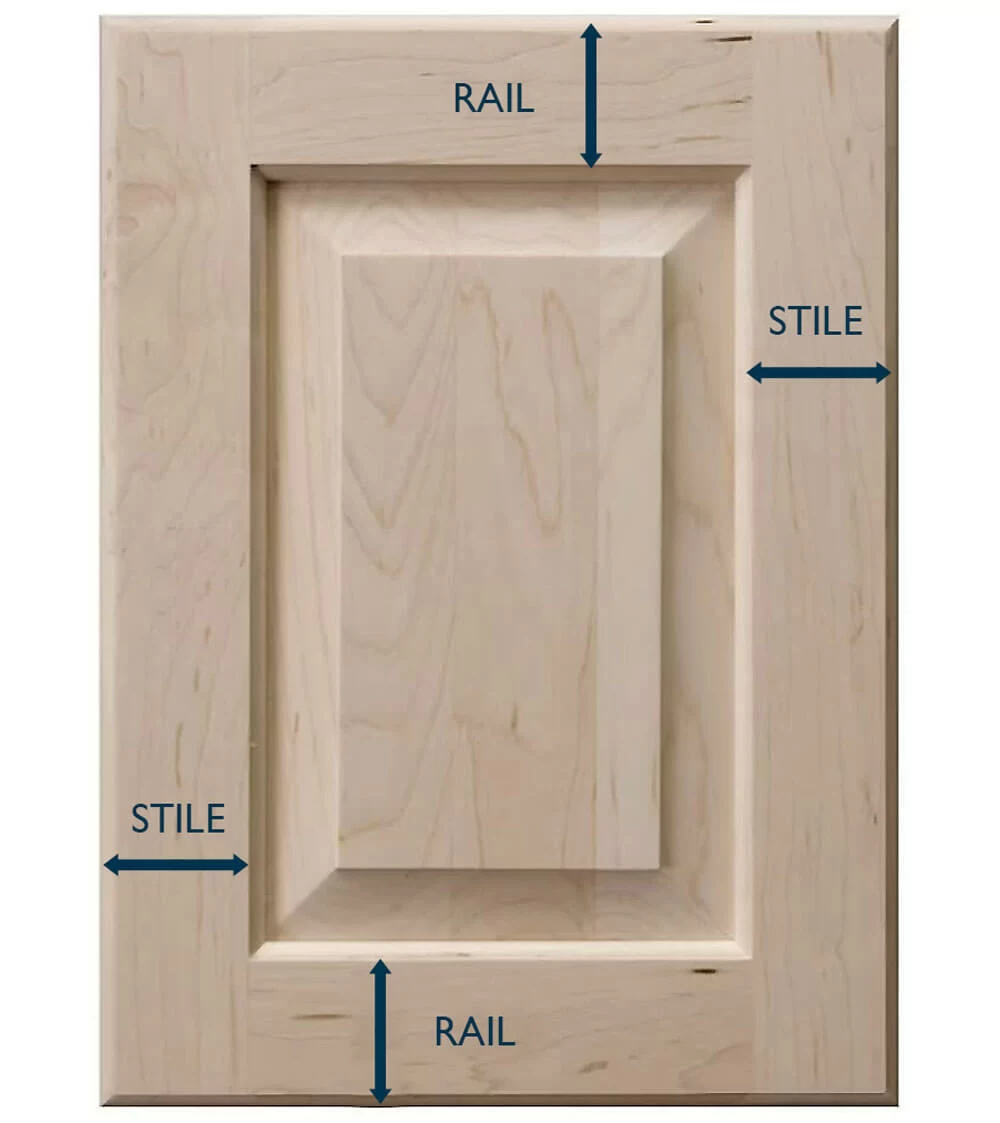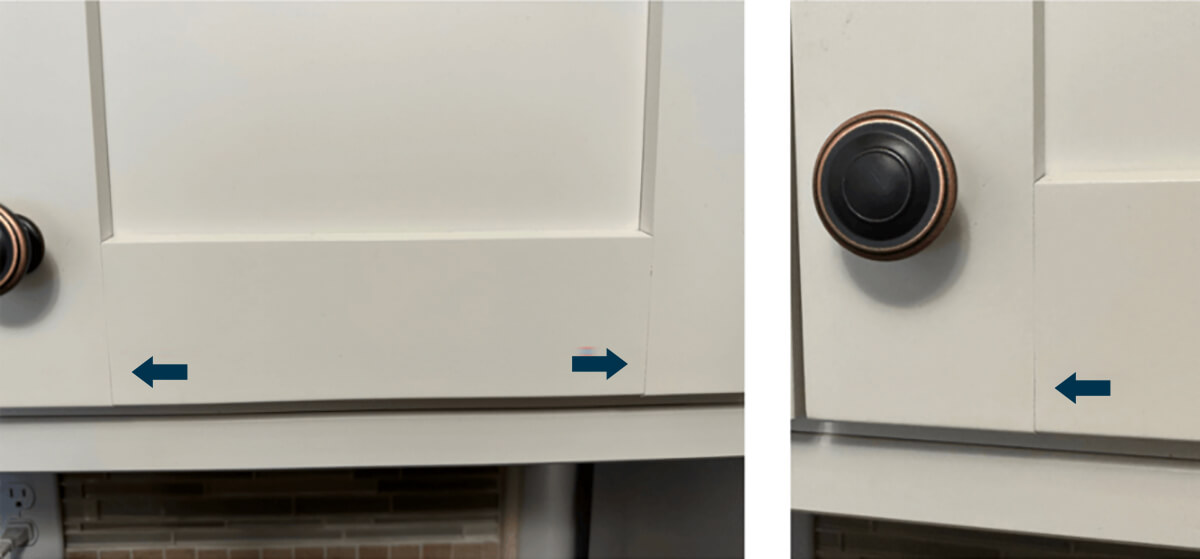 So, how do you minimize those hairline cracks that can appear at the joints of a wood painted cabinet door or frame? Here at Dura Supreme we use a material called HDF – High Density Fiberboard. HDF is the big brother to MDF, and like a big brother, anything MDF can do HDF can do better!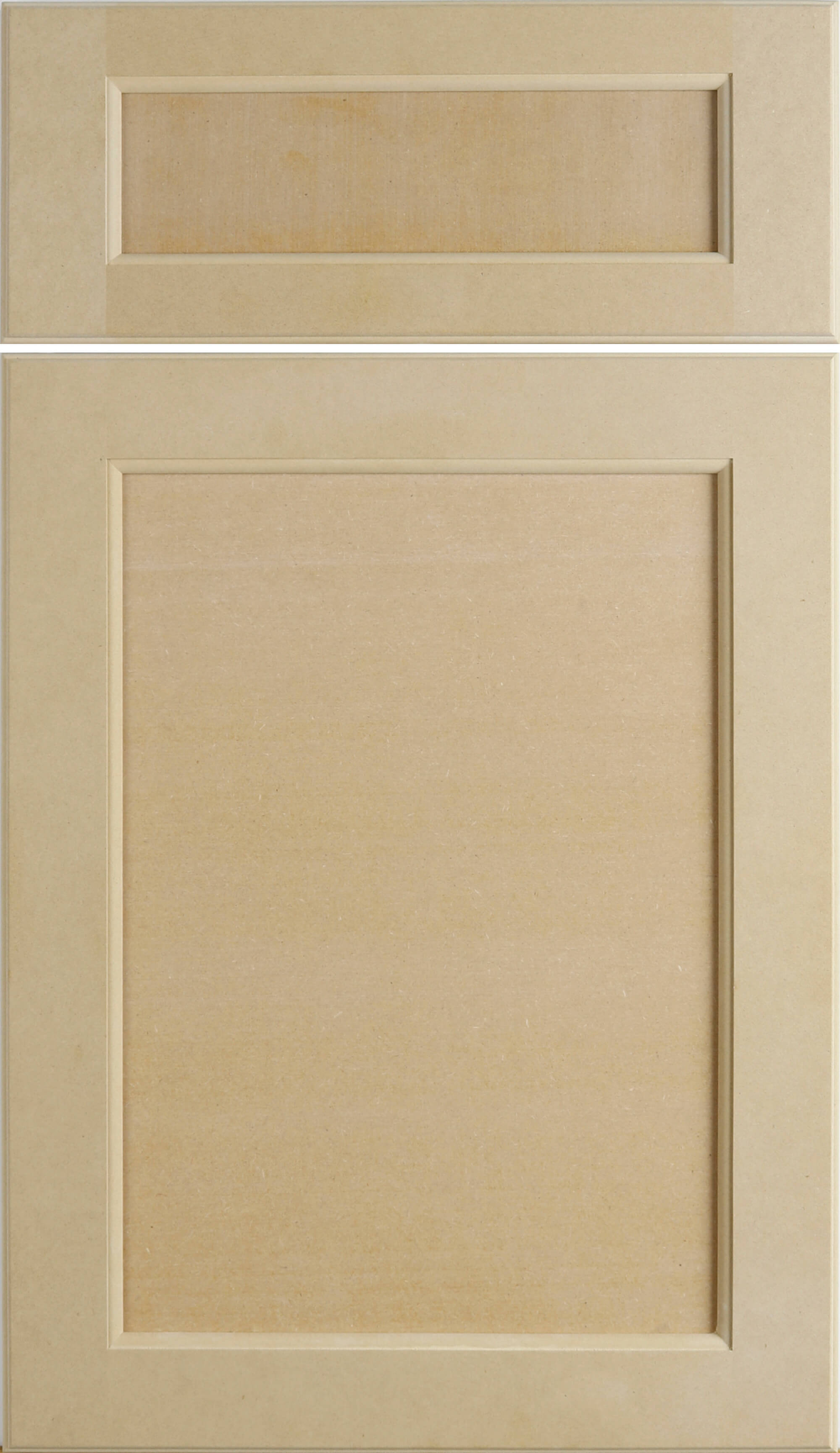 HDF – High Density Fiberboard – is an engineered wood product that is made out of exploded wood products that is highly compressed, making it denser and much stronger and harder than MDF. HDF is very homogenous with no grain and offers a smooth, unblemished surface that can accept paint just like a smooth hardwood. It's also a more affordable option over Maple. Because of its strength and density it can be cut and molded like a wood product which means Dura Supreme HDF doors are true 5 piece doors with stiles, rails and a center panel.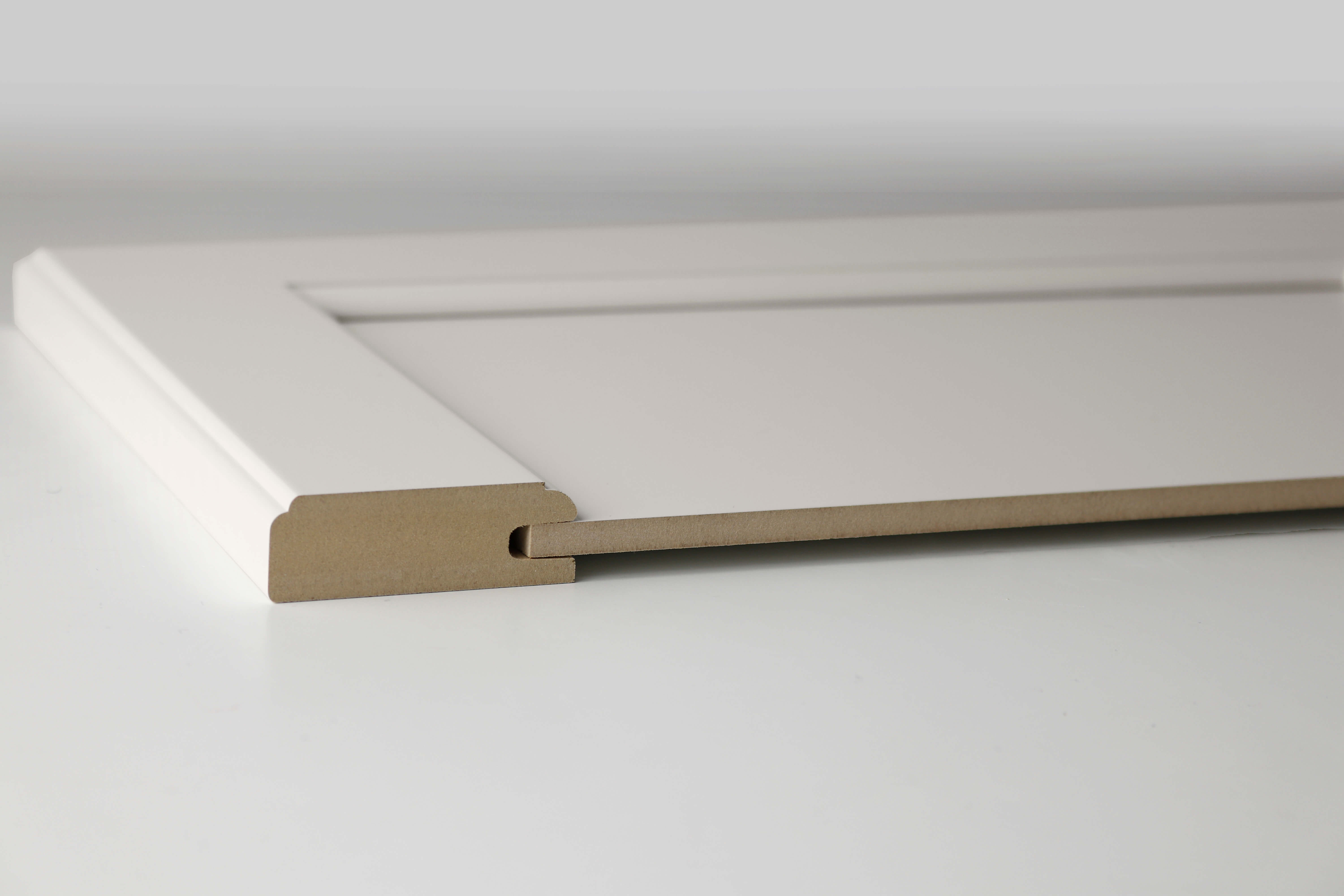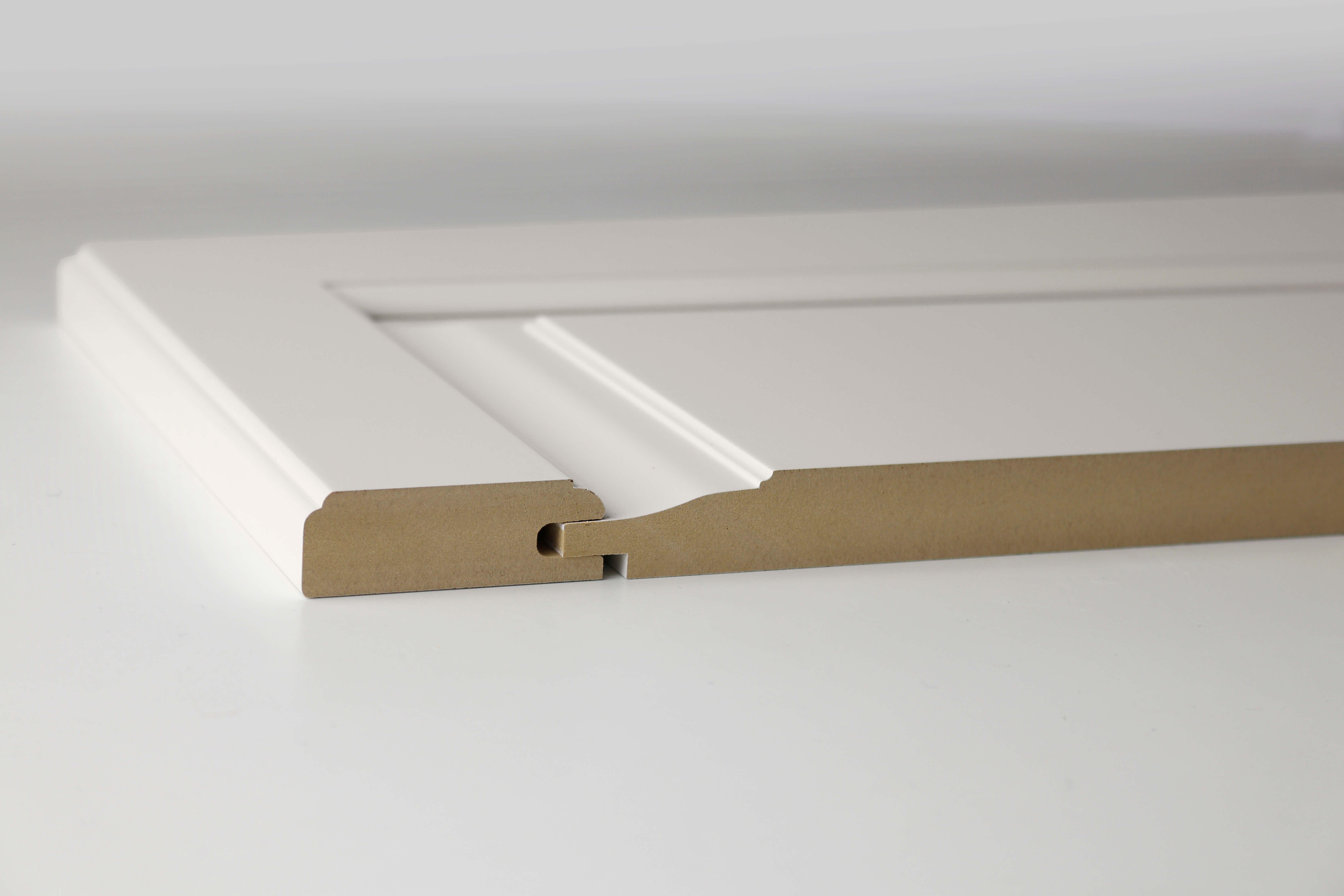 But wait…what about the expansion and contraction you get with a 5 piece door?  Much less to worry about! HDF is much more structurally stable and has minimal expansion and contraction compared to a true wood door. Unlike MDF that can carry a moisture content on average of 5.5%, and Maple with average 6.5%, HDF has virtually none – less than .5% moisture content. (more science!) It is very moisture resistant and means expansion, contraction or warping is remarkably minimized.  Although it is still a 5 piece door with joinery, those seams are minimized because the movement at those joints is reduced, thus making Dura Supreme's painted cabinetry products an outstanding option to choose. Your painted cabinets will look beautiful for years to come!
Below are a few projects from our network of dealers that show off beautifully painted HDF door styles and cabinets.
Contrasting Beauty
The project below was designed by Jamie Heinz of Straight Line Design of Spring Lake, MI. It features the Lauren door style in painted Linen on the perimeter cabinets and Cyberspace Curated Color on the island for a beautiful contrast.
Classic White Kitchen
This classic design blends the popularity of painted cabinets with the warmth of wood tones. Our Hudson shaker door in Pearl paint is mixed with Quarter-Sawn White Oak accents in a natural finish for a bright and airy look that will last for years.
The ultra smooth surface of HDF accepts paint readily as seen on our Carson door in paint White and Gale Force
Fresh Spa Feels
Another project featuring one of our Curated Paint finishes: Cast Iron applied to the Chapel Hill door. This moody green color works beautifully in this master bath and pairs well with the gold finishes.
Personal Paint Match for the Perfect Blue!
This two tone kitchen features a finish through our Personal Paint Match (PPM) program – Sherwin Williams Smokey Blue (SW7604) mixed with Quarter-Sawn White Oak in the Coriander stain. The PPM allows one to choose from any paint color that Sherwin Williams or Benjamin Moore offers.
Timeless Remodel
This stunning remodel project feature the beauty of our Hudson Inset door in Putty, a soft taupe paint. Both the door and finish are a timeless combination.
Soft Grey Tones
The below project features our Silver Mist paint applied to HDF in the form of our Carson door style. It's another example of a soft paint color as opposed to traditional white cabinets.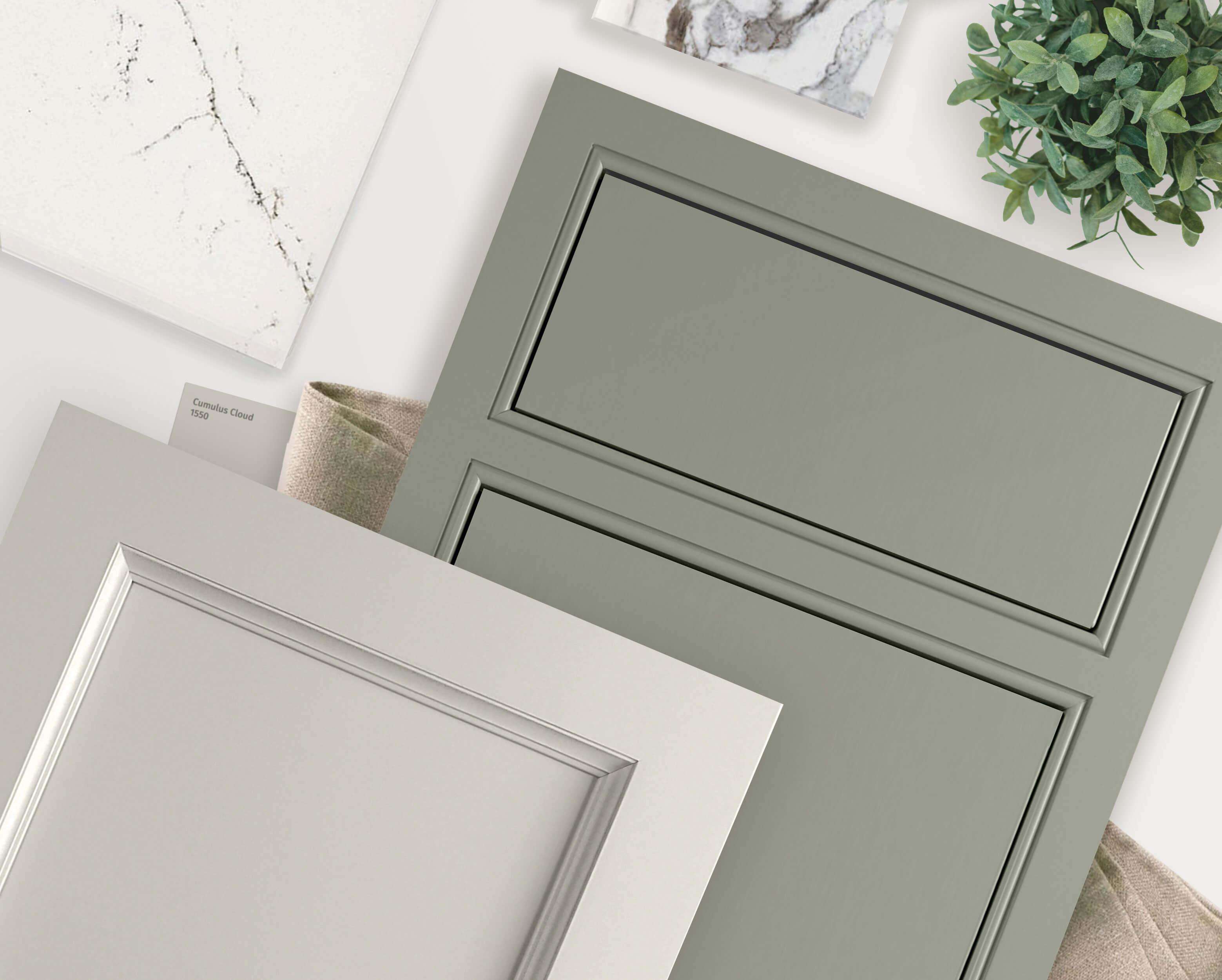 Mitered door frames can tend to move and separate more easily with wood products. Using HDF material is perfect for these kind of door styles! The below flat lay was created by our friends at Huey Brown's Kitchens of Elmwood, LA, and features the Madison miter door with PPM in Sherwin Williams Attitude Grey (SW7060).
Dura Supreme Cabinetry uses HDF material for all of our Paintable projects standardly, so you can be assured the finish will last for years to come. While you do have the option to paint Maple and even our Red Oak, know that HDF will go the distance in durability and beauty!