The finish on your kitchen cabinetry is the first thing you see and an indication of its quality. It's your first impression when you walk into the kitchen and when you run your fingers over the smooth luxurious surface of cabinet doors and drawers. For that reason, we make major investments in our cabinet finish systems, finish colors and our topcoats because we fully believe that the finish is what makes your kitchen cabinetry look beautiful long into the future – and makes you feel good about your choice and investment in Dura Supreme cabinetry!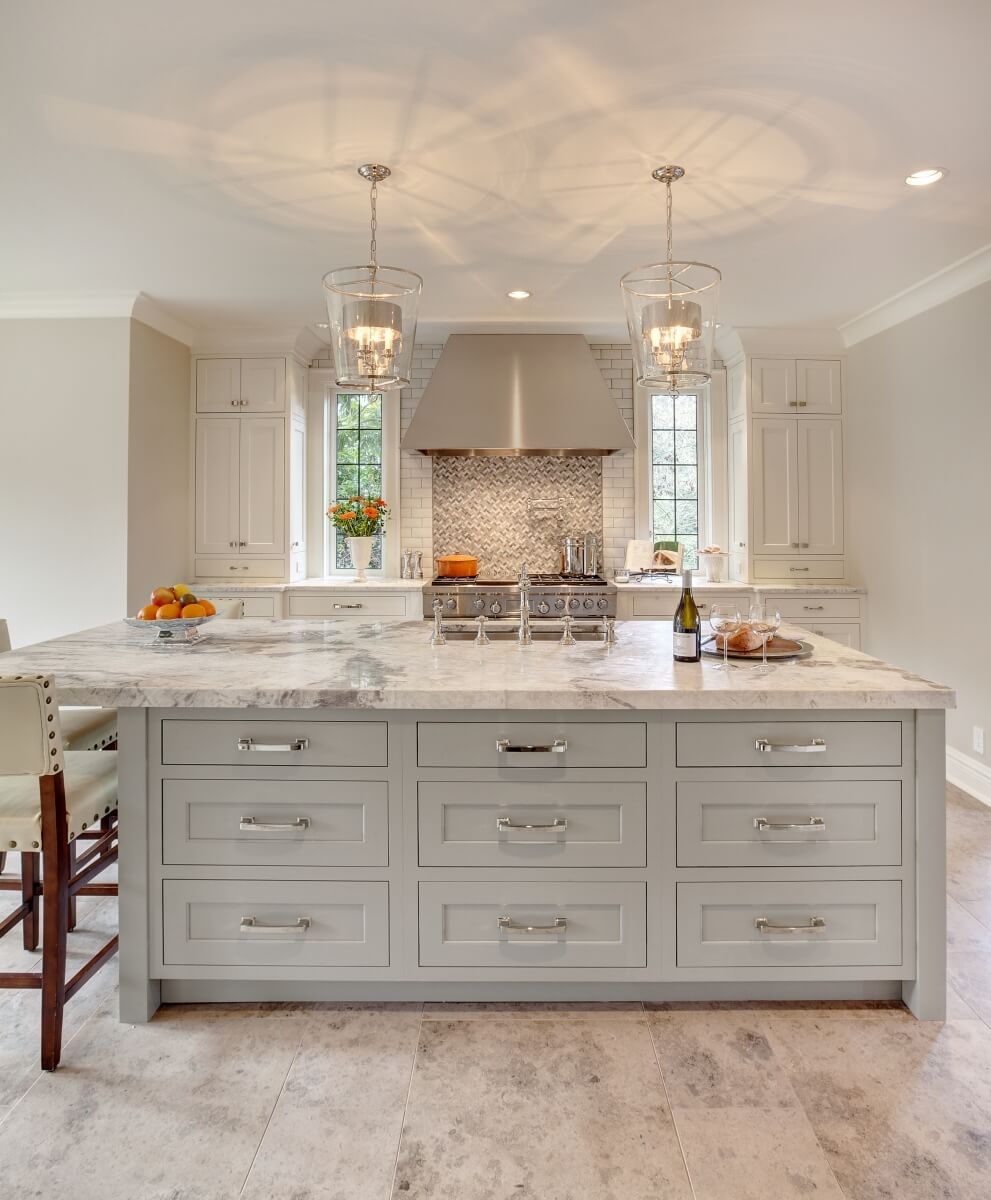 Our topcoats are durable, scratch and mar resistant, household chemical resistant, and UV resistant to protect your kitchen cabinetry from normal wear and tear while retaining its beautiful luster and sheen. We use catalyzed conversion varnish sealers and topcoats in our state-of-the-art cabinet finish facilities for their unmatched durability and beauty.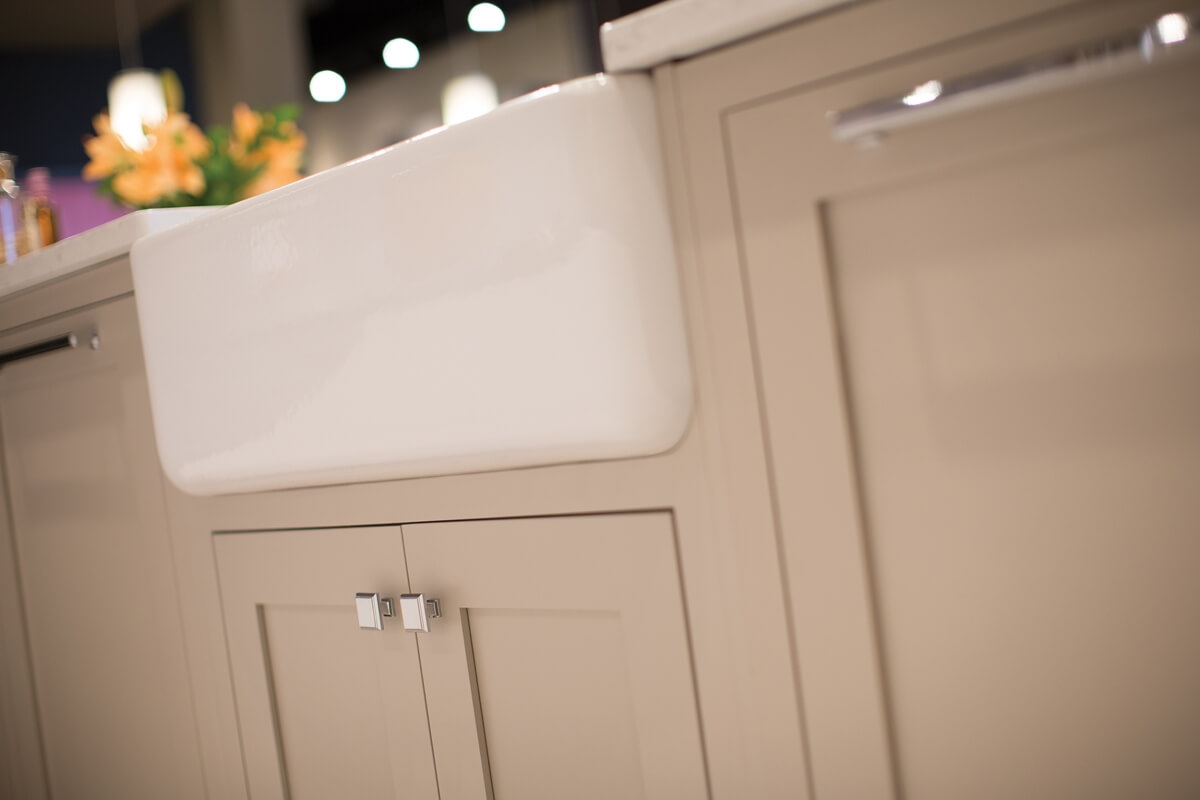 Painted Cabinet Finishes
Our Paint finishes start with a thorough sanding process and joints are filled to create a smooth surface. A primer coat is sprayed on to prepare the surface for a coat of our opaque enamel topcoat.
Painted cabinet finishes have gained popularity in recent years for their crisp, classic styling and expansive color palette. Some homeowners select paint for their entire kitchen, while others choose it as an accent color for a kitchen island or a cook center. Various shades of white and neutral colors are popular for full kitchens, while intense colors tend to be selected for accent pieces. Our full-coverage enamel paints are smooth and durable, with rich, saturated color.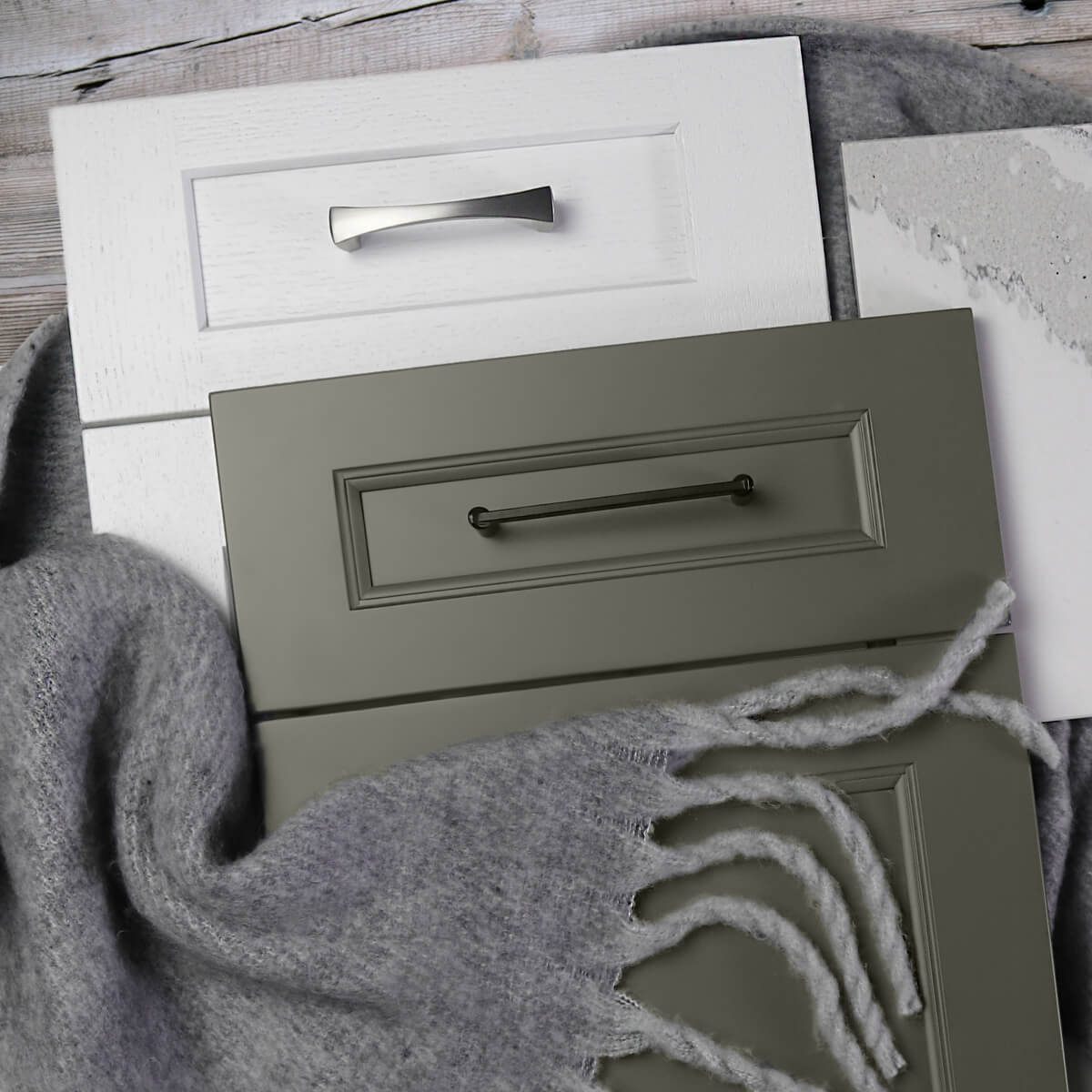 What is a Glazed cabinet finish?
A glaze is a semi-transparent color that is applied over the painted finish for added depth and dimension. Along with profiles and corners, the glaze highlights and accentuates the carved details of the cabinet door. A glaze finish is an artistic, hand-applied cabinet finish technique that will exhibit subtle and unique variations.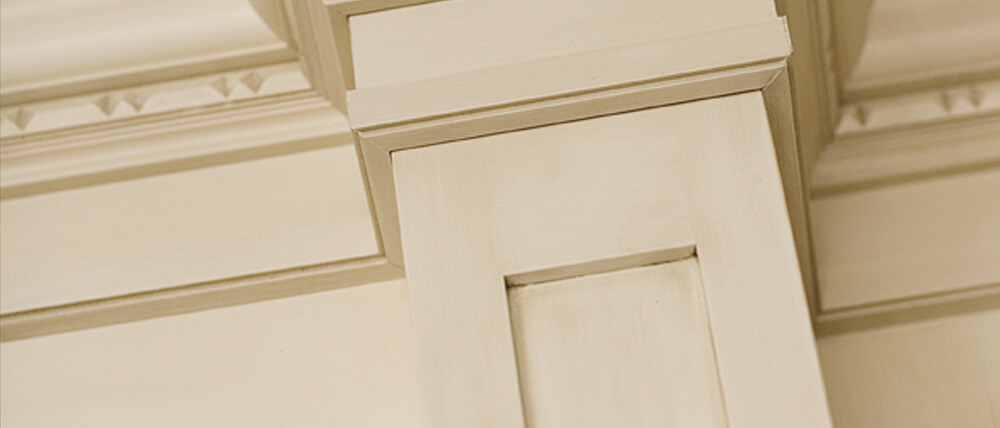 Paint/Glaze VS. Paint/Accent Cabinet Finishes
Dura Supreme offers two types of glazed finishes for our painted cabinetry; a full-coverage glaze, "Paint/Glaze", which is sprayed and wiped over the entire surface and tints the base stain color, and an "Accent" glaze, "Paint/Accent", that is applied only along the cabinet profiles and edges.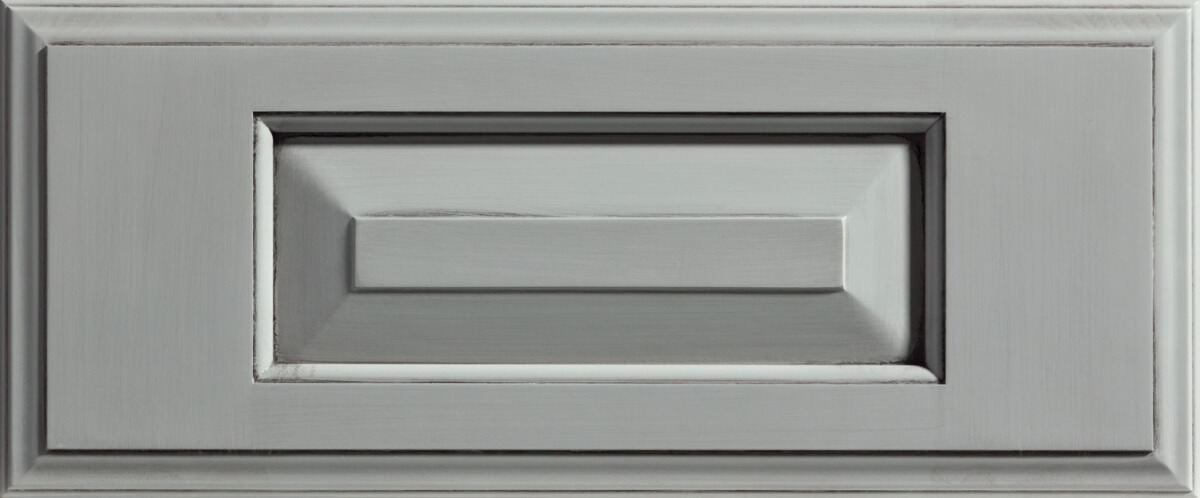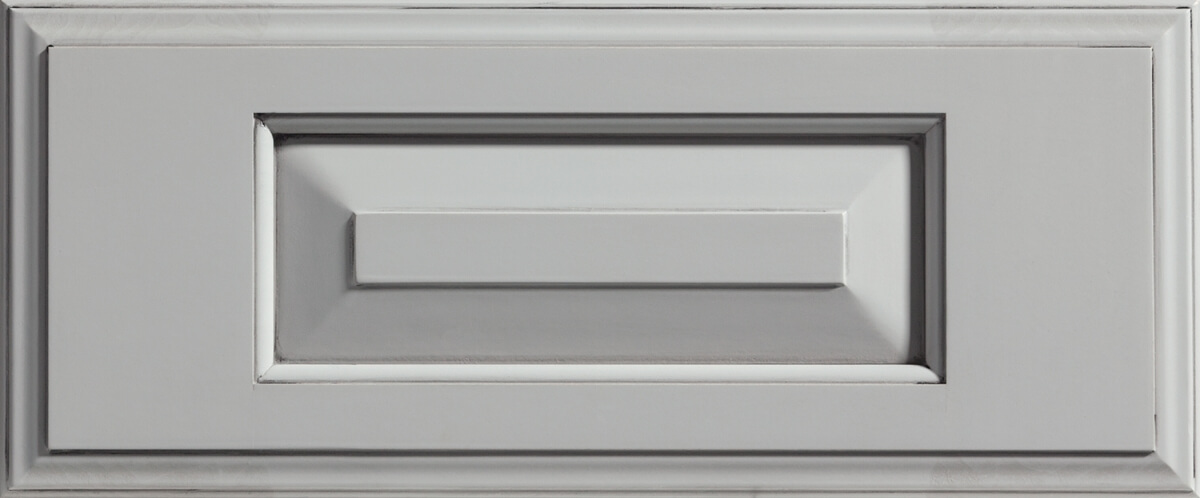 Paint/Glaze Cabinet Finishes
Our Paint/Glaze finish uses a semi-transparent color applied over the paint for added depth and dimension. The glaze is wiped off all flat surfaces but it creates a darkened highlight along profiles and corners to accentuate the details of the door. The glaze adds a subtle wash of color to the base paint color, darkening the overall color slightly and creating a subtle brush-stroked look.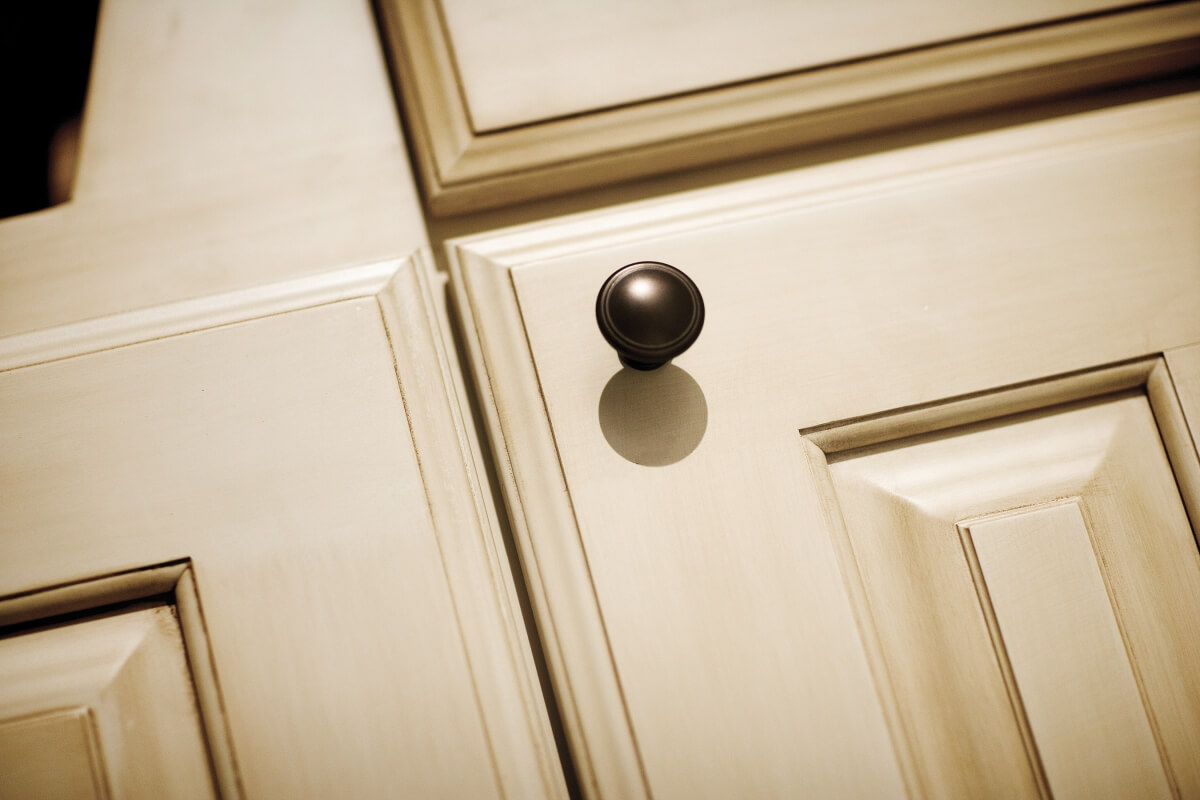 Paint/Accent
Accent Glaze is applied over the paint with a small brush to the profiles, corners, and edges of the door. Accent glaze, like our "Paint/Accent", is designed to accentuate the details of the door (similar to a full-coverage glaze, "Paint/Glaze") but without affecting the base paint color of the door. Glazing is an artistic, hand-detailing technique that will exhibit subtle variations with each application. It's a beautiful option if you're looking to add more emphasis to the details of the cabinetry.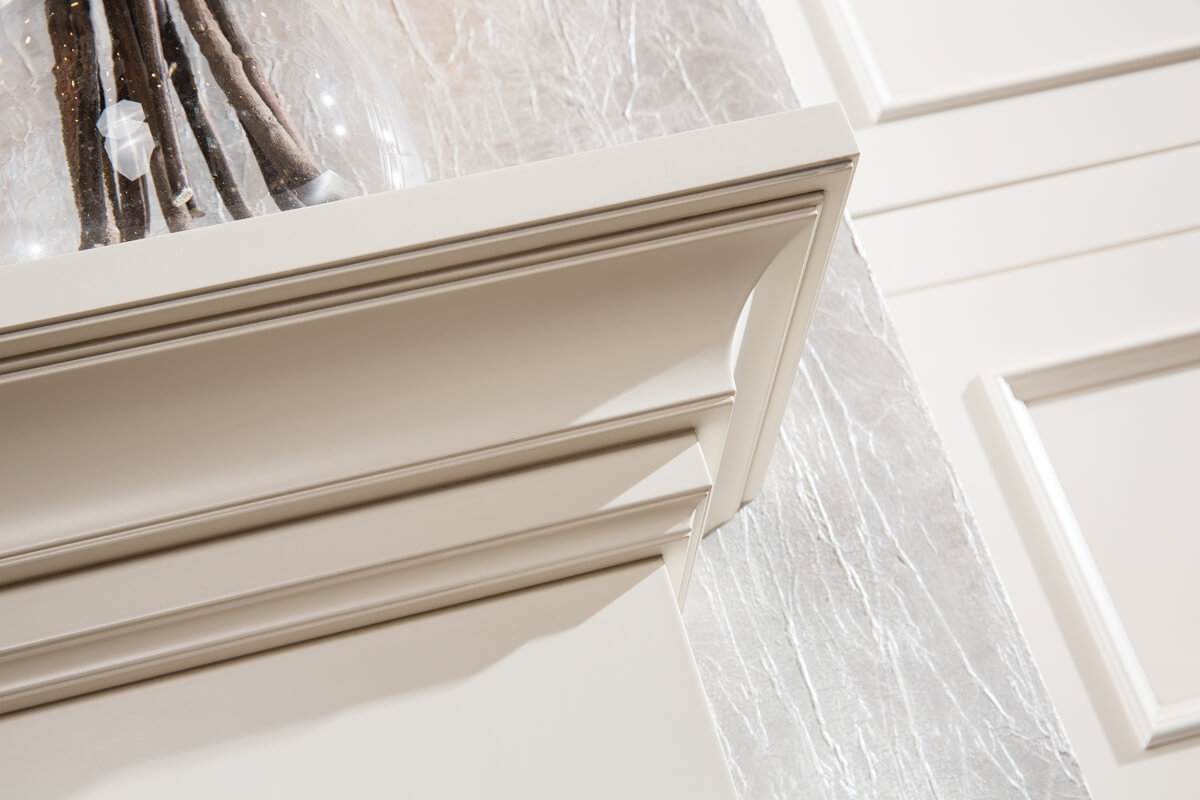 Painted Cabinets with a Rub-Thru Finish
Dura Supreme offers a Rub-Thru finish option for any Painted finish. When Rub-Thru is specified, corners and edges are sanded to reveal the underlying wood to create a time-worn, antiqued look.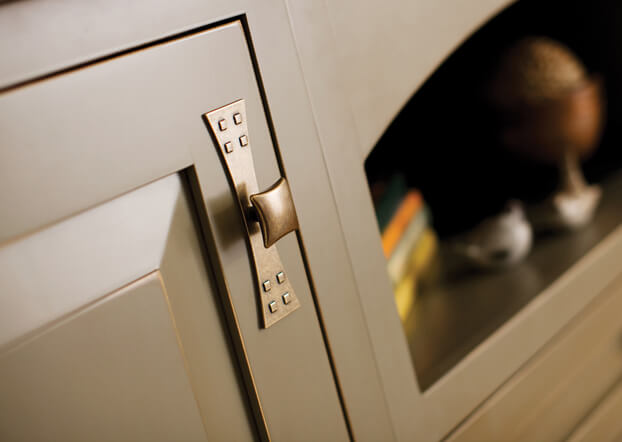 Heritage Paint Collection of Hand-Distressed Finishes
"Heritage Paint" is a collection created with layers of finish colors, glaze, and hand-distressing techniques to create an especially artistic series of old-world finish looks. The top layer of finish (paint) is chipped and worn to reveal the underlying base stain coat. Glaze and spatter then create a subtle, aged wash over the surface. This finish collection employs artistic, hand-detailing techniques that will have unique, subtle variations with each application.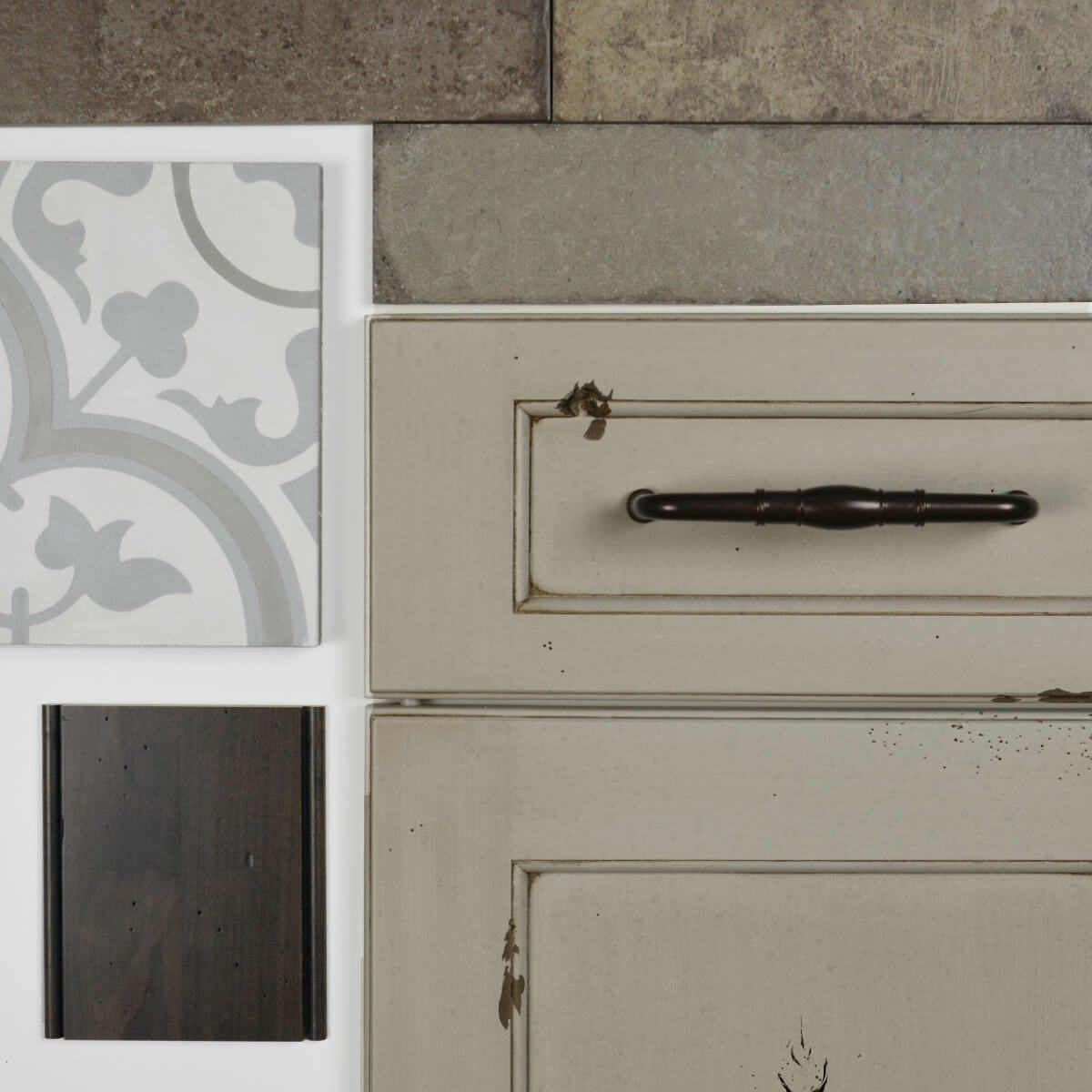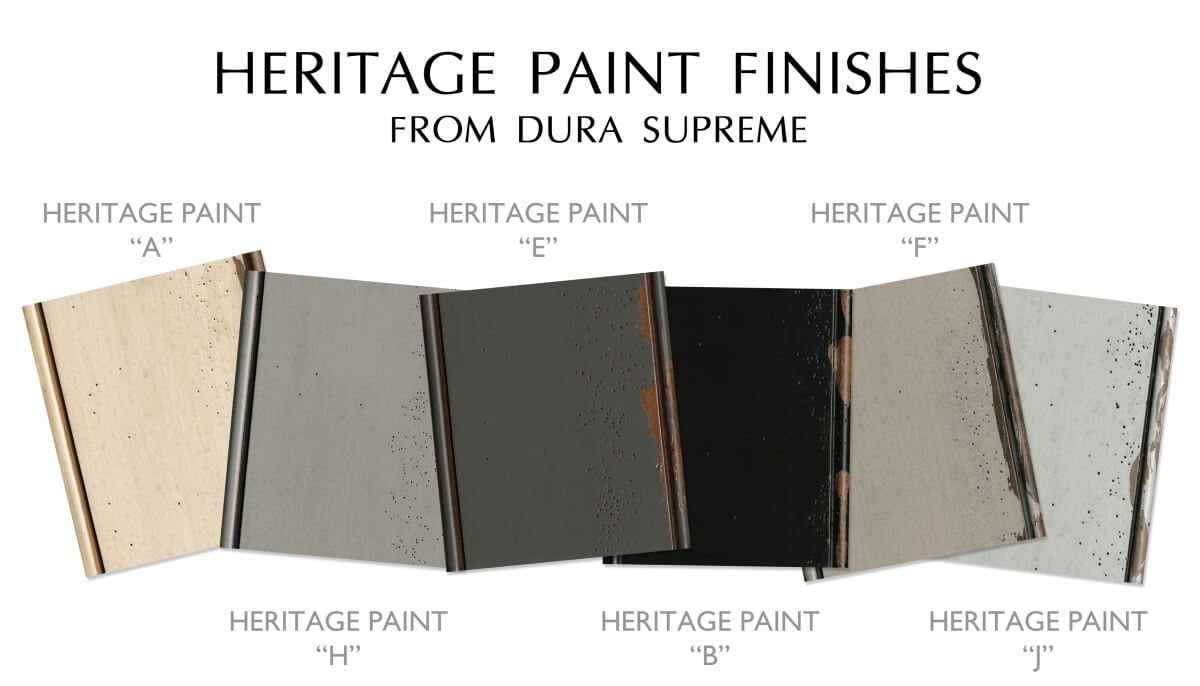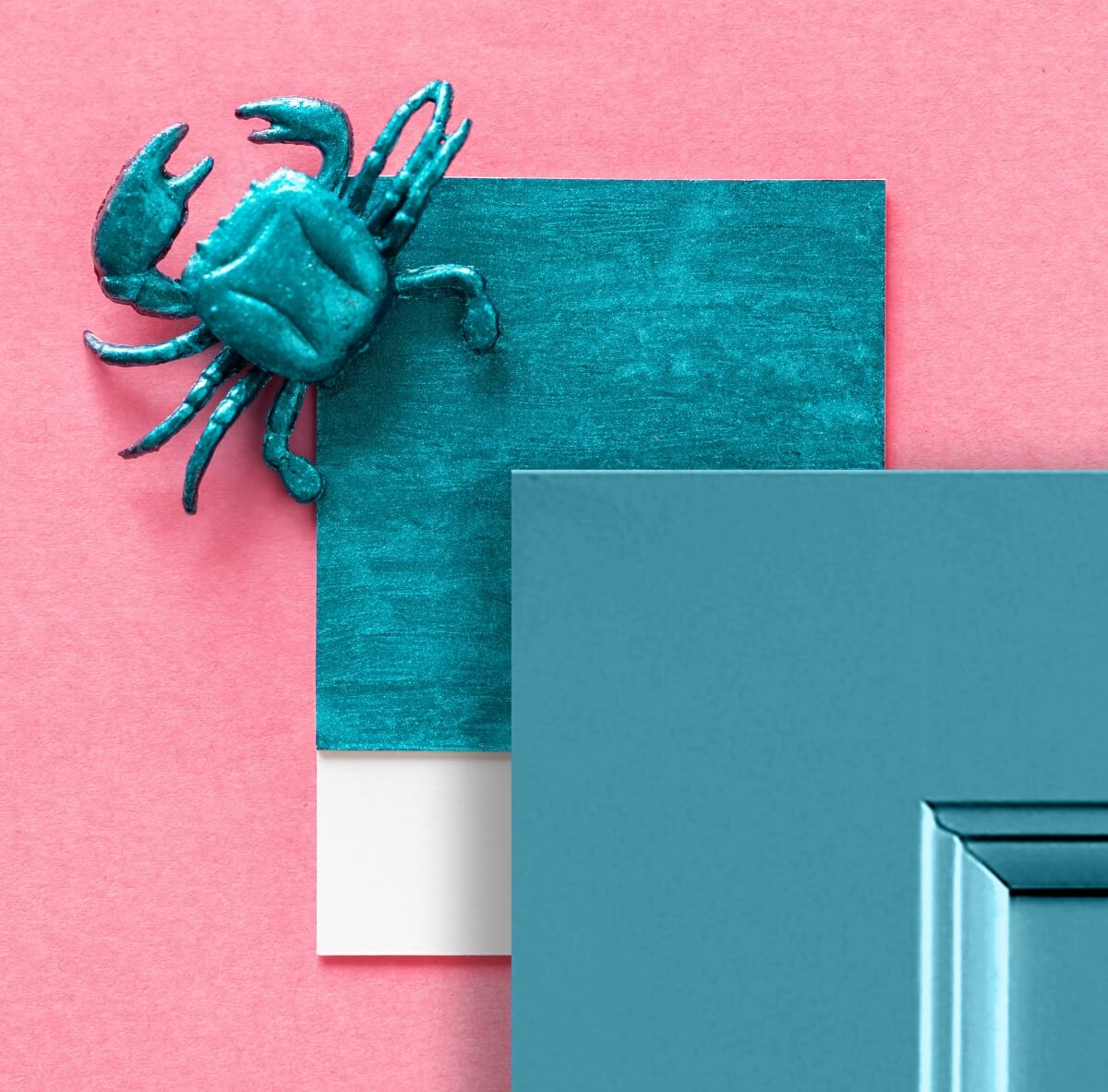 What Paint Finish Will You Choose for Your Cabinets?
Talk to your local Dura Supreme designer to explore Dura Supreme's entire collection of finishes, see samples, and discover the perfect finish for your cabinetry.