The color of moss on an old tree trunk, the deep olive, almost bronze-like patina on a vintage handle, the pale green of new grass- these are the hues that are currently gaining favor when it comes to interiors. There are many reasons for this. The psychological effects of the color green can create a calm and relaxing atmosphere in the home when done right. Similar to blue, green is perceived as tranquil and clear, and depending on the shade, can give the effect of new beginnings, new growth.
Mossy Greens
Here we see Dura Supreme's Cast Iron Curated Color in our Meridien door style, paired with two very popular trending colors- White and Gray. One of the things we love about this dark mossy green is its ability to play well with many other currently prevalent finishes.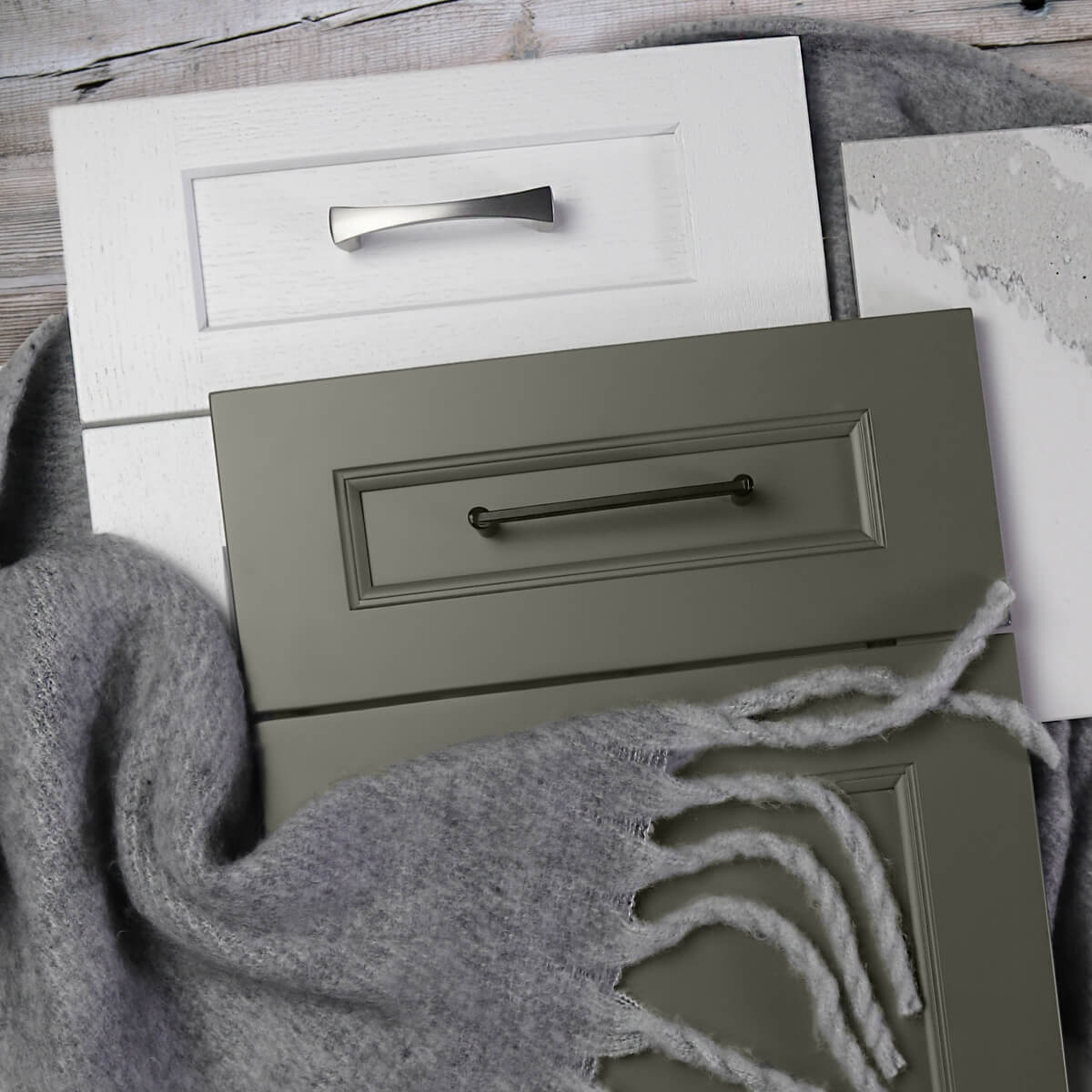 Below is another application of our Cast Iron finish, but in an entryway on a Dura Supreme Boot Bench and Locker combo using the Avery door style. This green also pairs beautifully with mid-toned stains.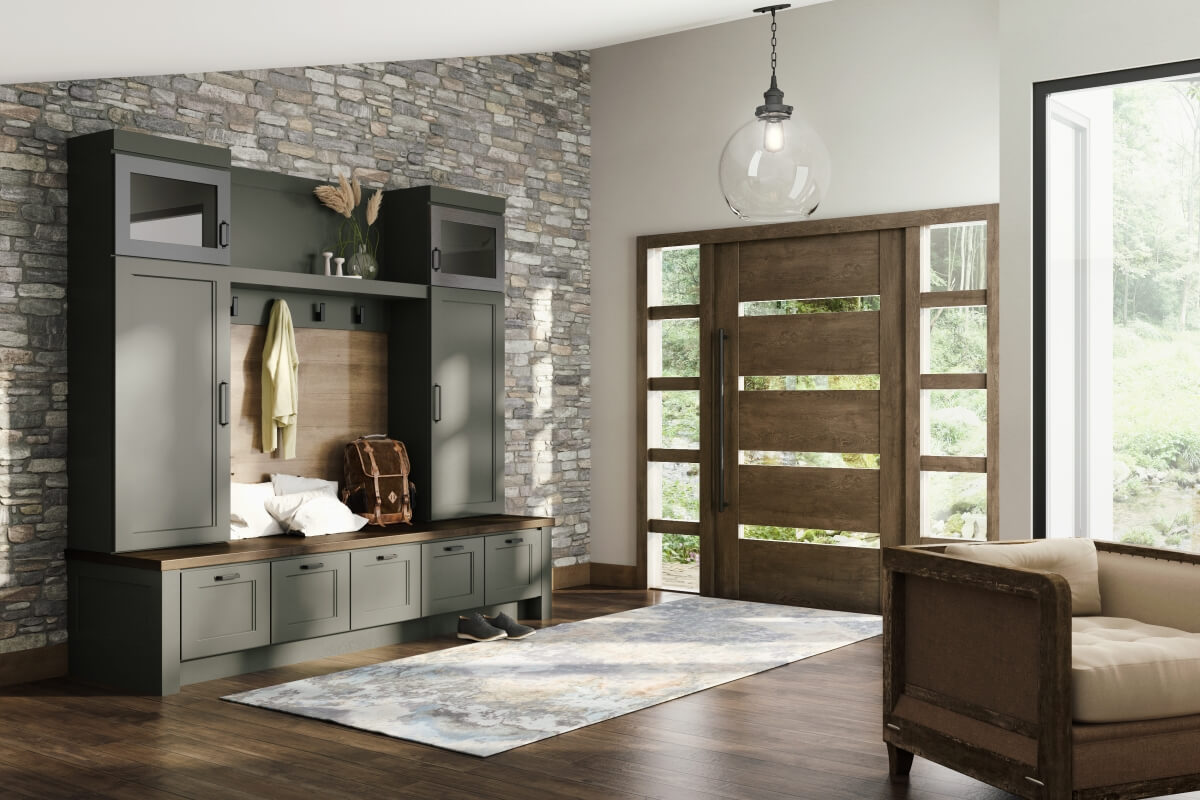 Pale Greens
Here we see a lighter tone of green, but this time in the tile, paired with a deep true brown finish modern door style, and some live edge wood. Very modern, yet relatable.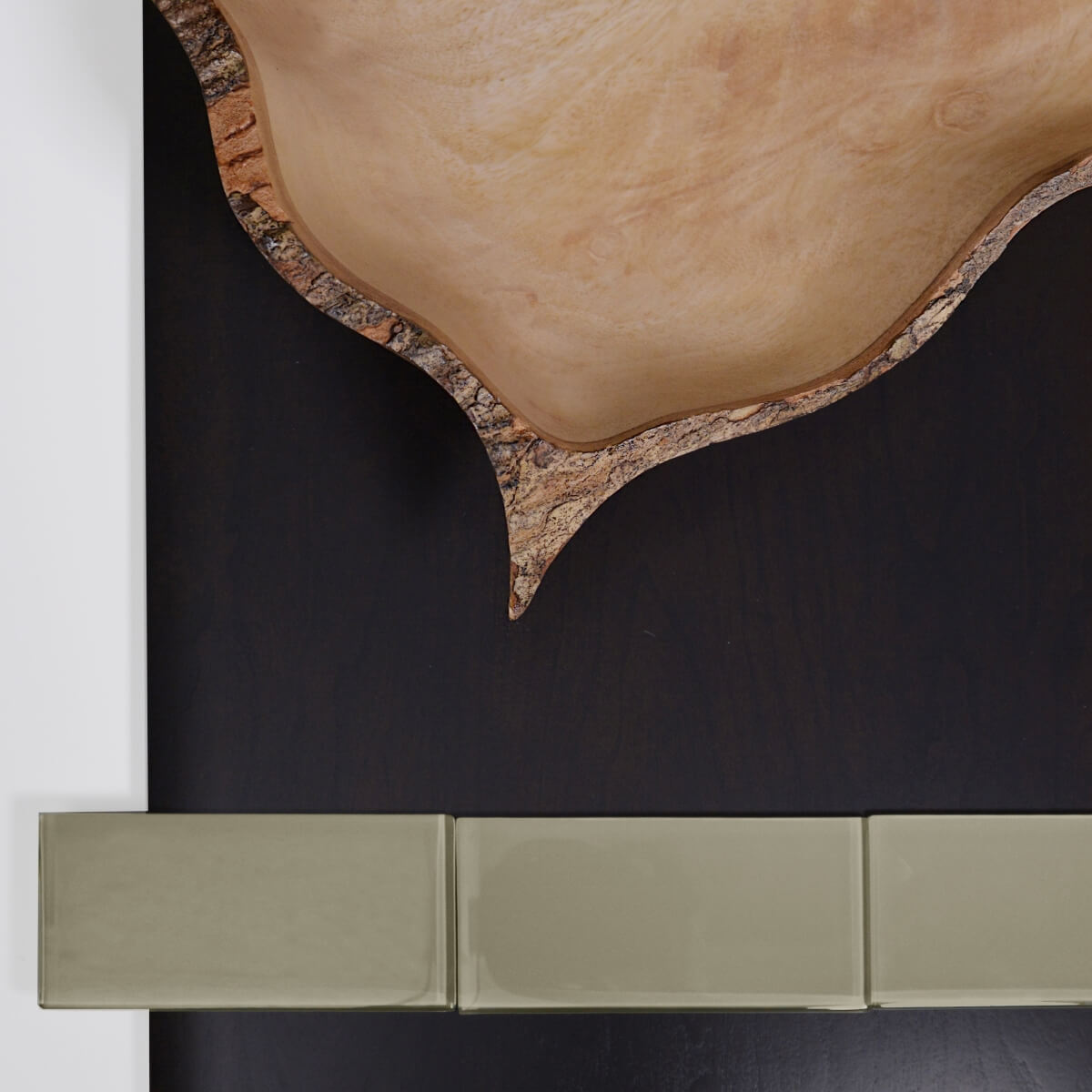 Below we see a fresh, clean take on green in this simple glass tile, Pearl Gray Linea door style, and a light tone Cashew stain on maple. Such a fresh, bright combo that would be perfect for a bathroom, laundry, or kitchen.
Deep Greens
Below we see another one of Dura Supreme's Curated Colors, Rock Bottom, applied in a laundry room. Note the deep green picked up in the wall tile as well.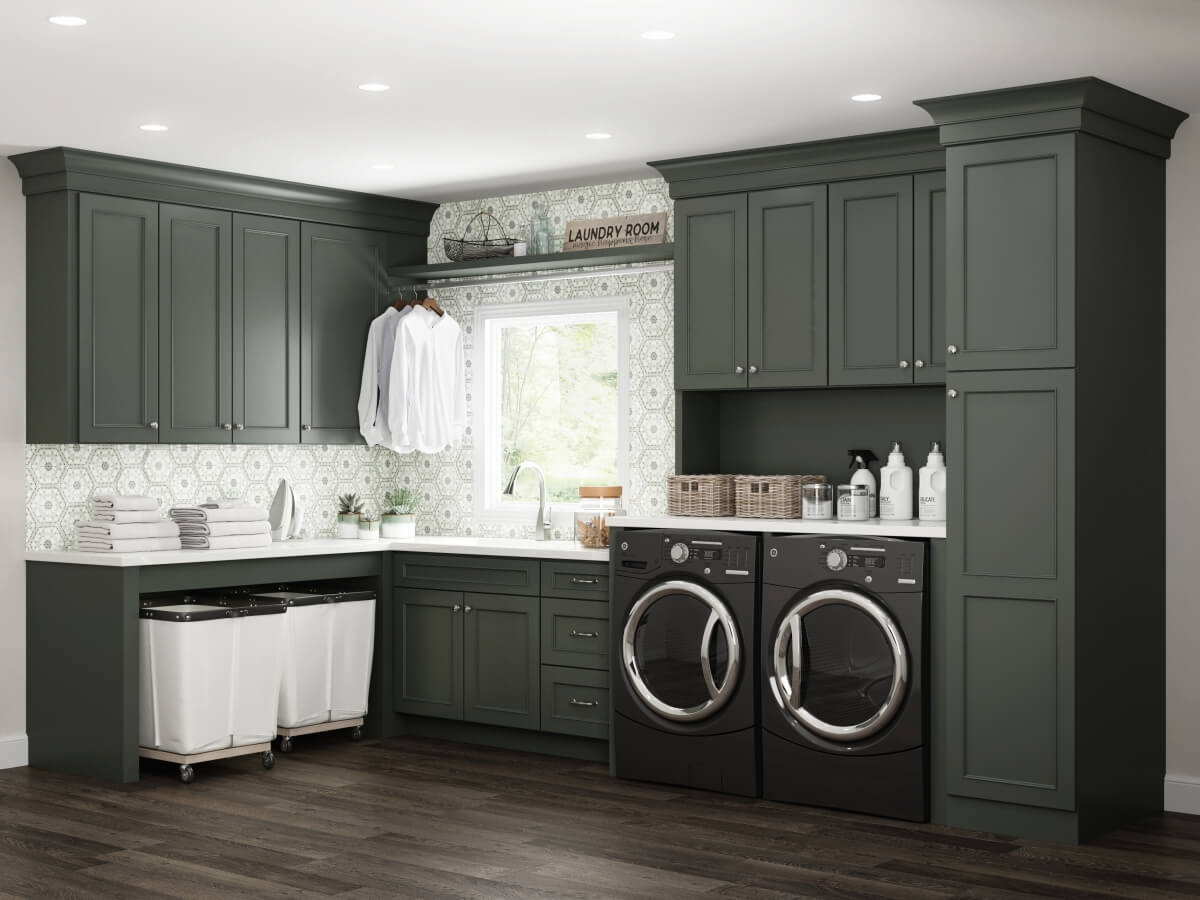 And here is Sherwin Williams' Jasper finish, looking great with brushed brass hardware.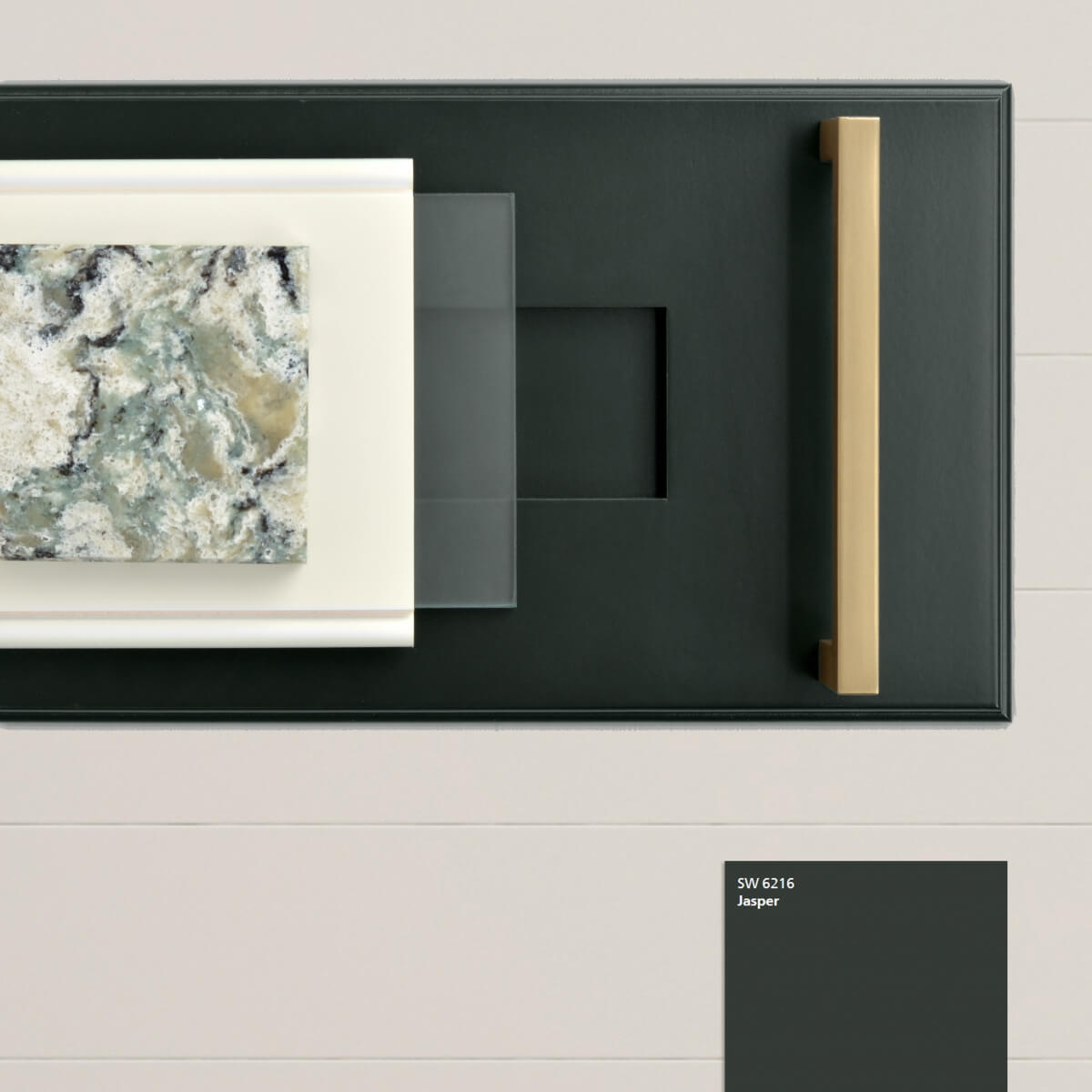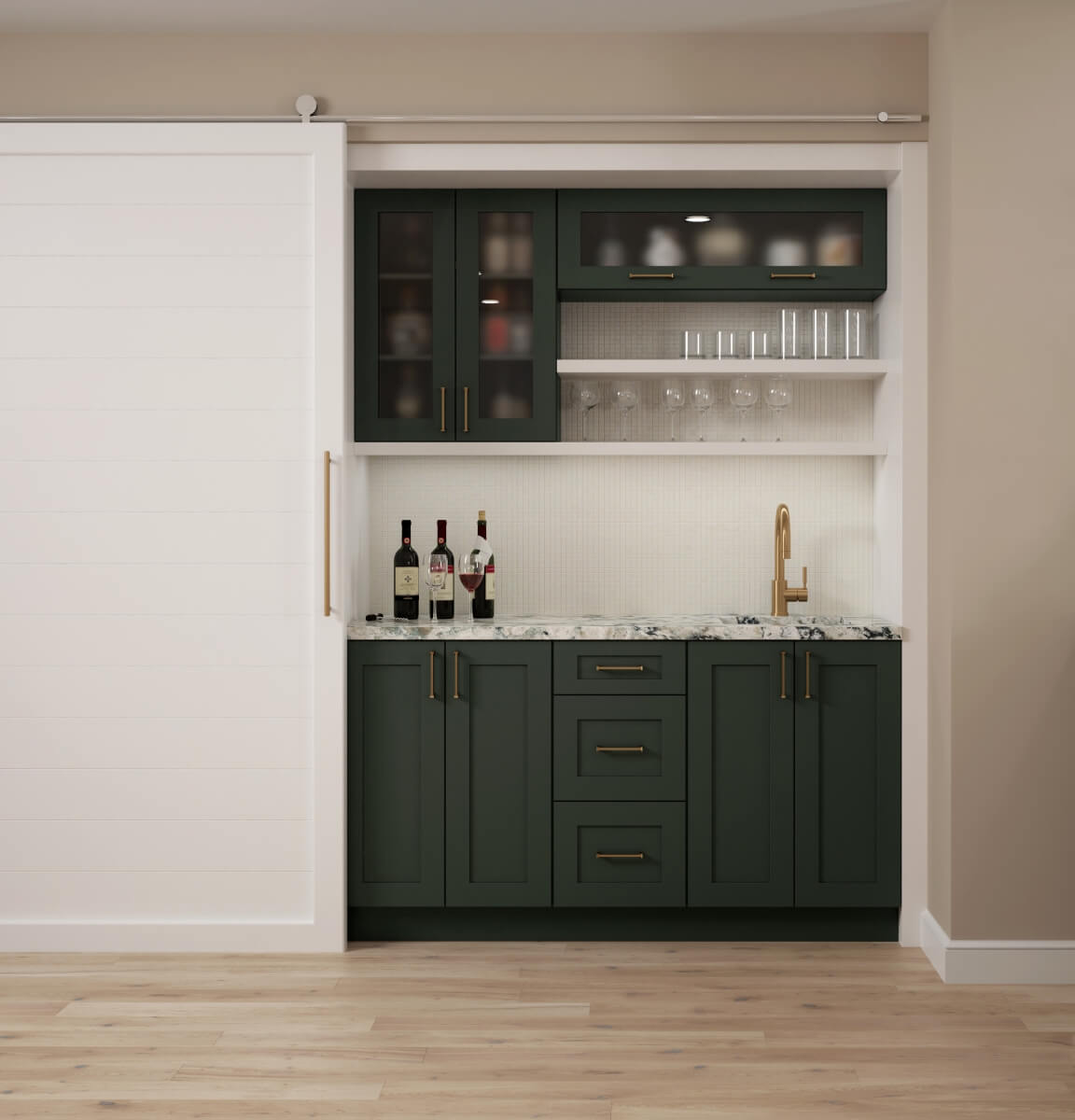 Gray-Greens
There are also some great gray-greens out there, like Sherwin Williams' Attitude Gray shown below, which gives more of a muted nod toward green. Note the beveled inside edge profile of Dura Supreme's Lauren door style mimicked in the angles of the hexagonal tile, like they were made for each other!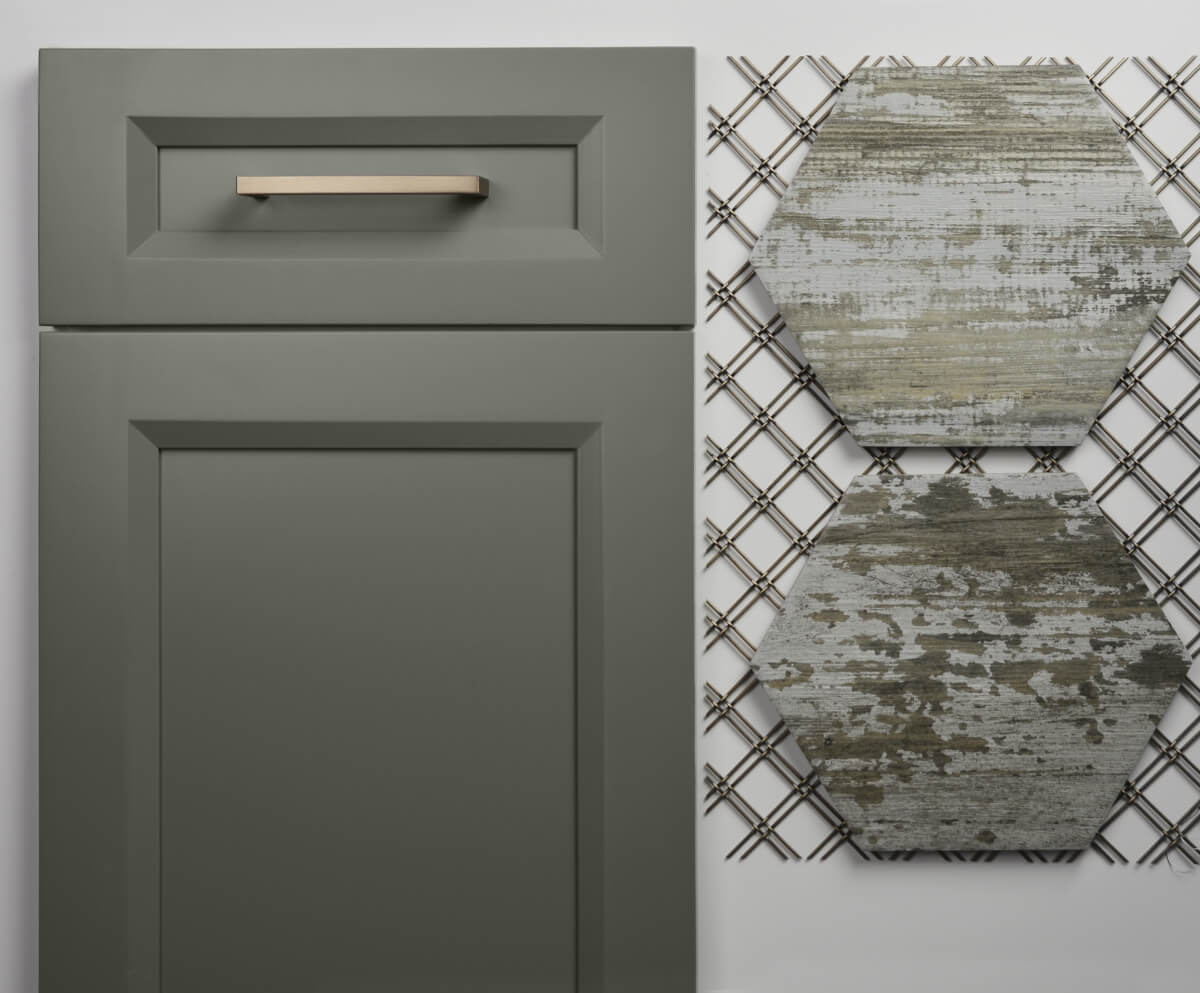 With the world as chaotic as it is right now with regard to the pandemic, amid many other types of upheaval, people want a sense of calm in their life. Color is the one thing we are always surrounded by, and so it makes sense to use it to our advantage in creating environments that give us a sense of peace and respite from the outside world. The greens out there are perfect for this!