In today's blog, we'll continue to take a look at de-constructing Dura Supreme's cabinet construction by discussing the different materials that make up our cabinets. There are many consumers out there that believe a quality cabinet is made entirely of solid wood, but that is not the case. Cabinets are typically made up of parts consisting of different wood materials that are used in its construction. Even the most custom cabinet manufacturers would never build a whole cabinet out of solid wood.
Let's take a closer look at the materials commonly found in the cabinet industry and at Dura Supreme Cabinetry in the construction of our handcrafted cabinets.
Solid Wood
Cabinet doors and drawer fronts are the most visible part of cabinetry, as well as the parts that are most prone to every day wear and tear, so therefore these components are constructed out of solid wood when working with a wood species. This would include the face frames of our cabinet boxes from our Crestwood product line. Solid wood door and drawer fronts allows the natural graining and beauty of the wood to show through but it will naturally expand and contract with changes to temperature and humidity levels. It's not an ideal product to be used for cabinet box construction due to its instability. While solid wood is a sign of quality in many industries, it would drive the cost of cabinets up if the whole cabinet was solid. End panels, top and bottom components of the cabinet box, and even the shelving needs to be constructed out of material that is strong, durable, and stable – that is where engineered wood has its advantages!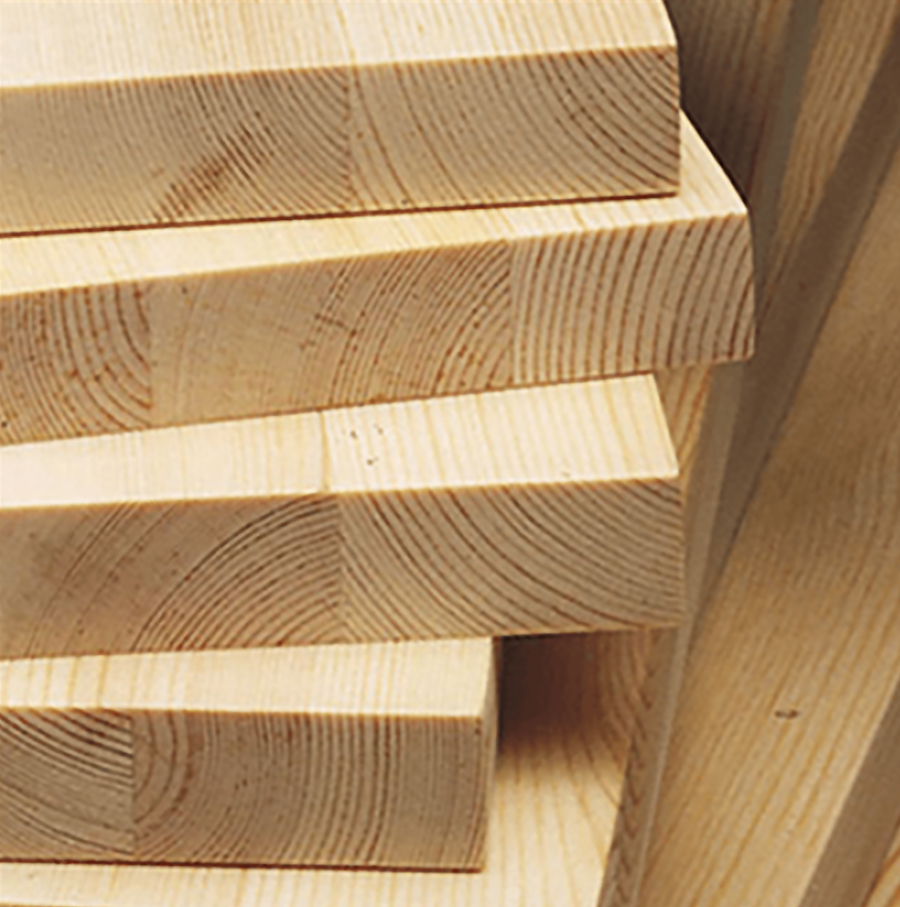 Engineered Wood
The term "engineered wood" refers to any man-made material thats used in the home building and construction industries. Engineered wood is more affordable than solid wood and offers uniformity in their structural performance. They are produced by using the byproduct or waste from creating lumber boards and binding them together with an adhesive to produce large sheets or panels that can be cut to any shape or size. The use of engineered wood in the construction industry is pretty standard these days, and its not uncommon to see products like plywood, oriented strand board (OSB) or P-Lam beams used when building new homes. There are many varieties of engineered wood materials and below are the types that we use when we handcraft Dura Supreme's cabinetry products.
Furniture Board – Furniture board is a composite material made up fine wood particles that are bound and compressed together to form a strong and stable sheet material that is dense and has no directional movement. Due to the tight tolerances needed in cabinet construction, furniture board is the preferred material for cabinet box construction. It can take screws as well as adhesives for applying veneers or melamine which is needed for our cabinet interiors and specified finished ends.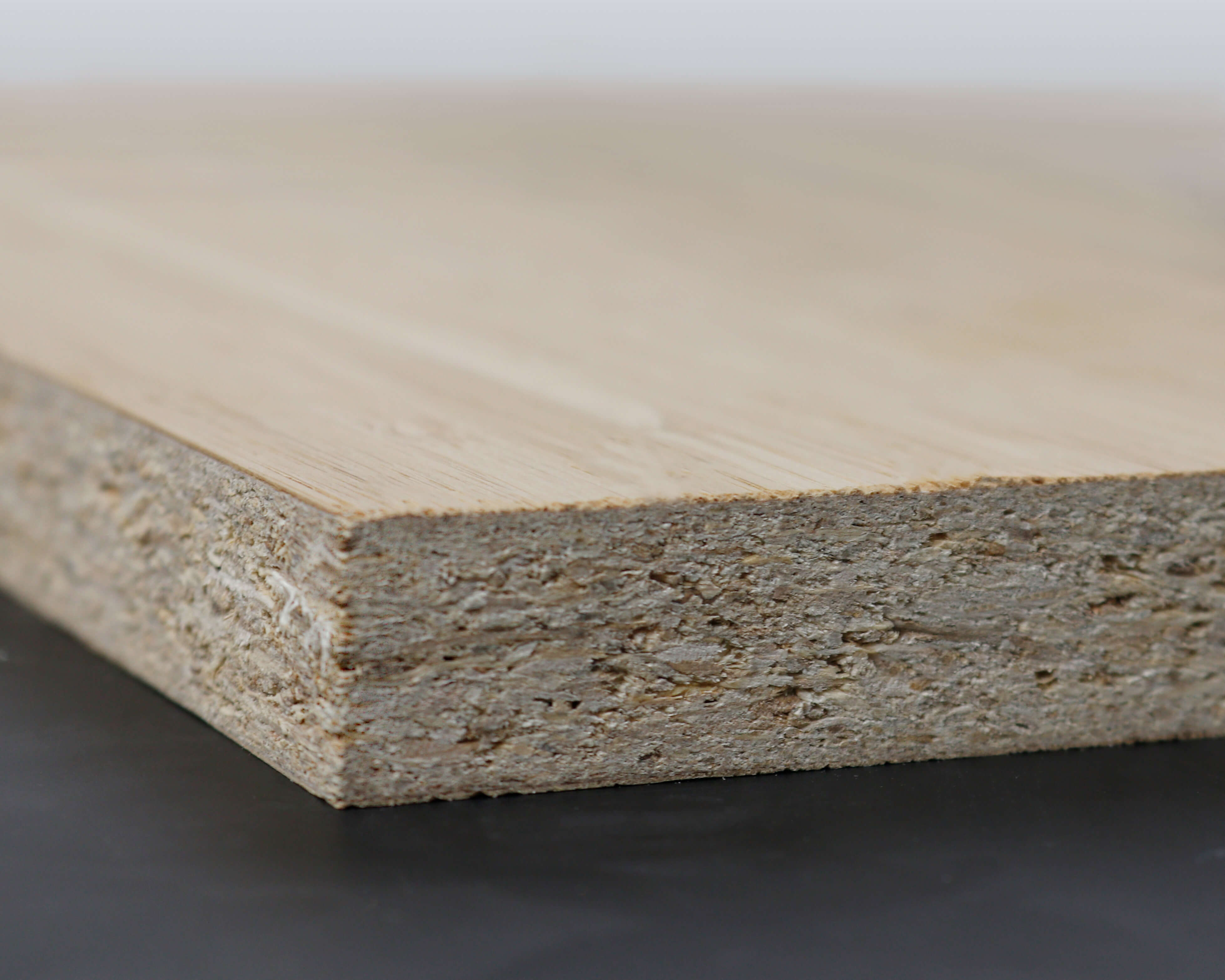 High Density Fiberboard – High Density Fiberboard (HDF) is another composite material made by combining wood fibers and glue under extreme pressure and heat. It's stronger, more durable, and much more stable than its sister material Medium Density Fiberboard (MDF). It's also more water-resistant (but not waterproof) than MDF. Because of its dense nature, it can be cut and shaped like wood, and its ultra-smooth surface with no visible graining makes it ideal for paint and foils.  HDF is environmentally friendly due to the nature of it being a recycled product and ours meets and exceeds emissions from any formaldehyde used in the binding process. HDF products are primarily used for cabinet doors that are painted.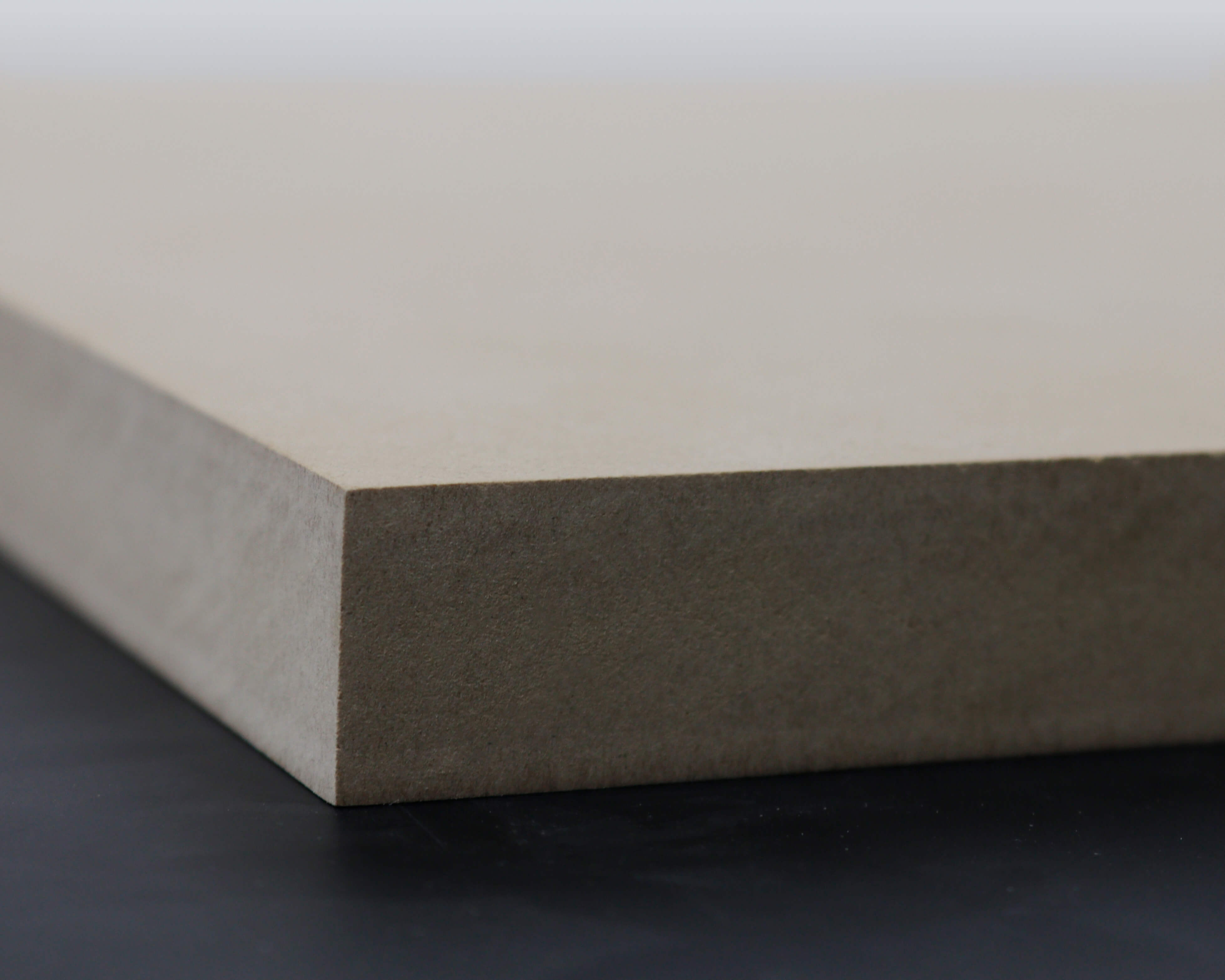 Plywood – Plywood is a series of thin sheets (plies) of wood veneers cut from a log that is pressed and glued together in a cross-grain pattern to make a complete panel. The cross-grain pattern that is used to produce plywood has many benefits; it reduces expansion and contraction which improves its dimensional stability, and it gives it strength in any direction used. Fun fact! There is usually an odd number of plies so the sheet is balanced which reduces warping; an important factor in cabinet construction.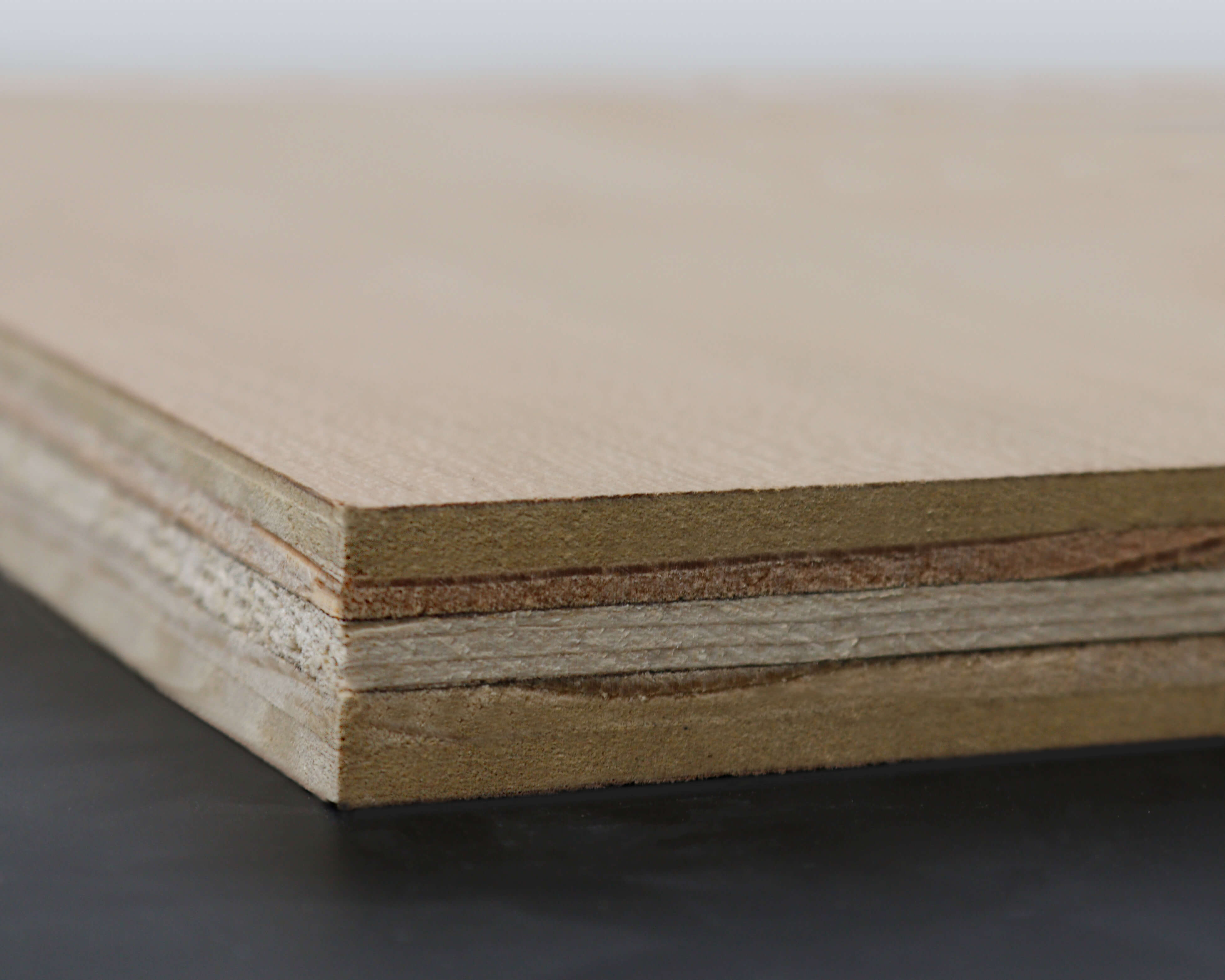 All of the engineered wood products that are used in the construction of Dura Supreme cabinets meet stringent CARB2 (California Air Resource Board) emission standards for formaldehyde and is considered an Environmentally Preferable Product (EPP) meeting ANSI/HPVA HP-1 standards. You can rest assured that you are not only getting a quality-made product but one that is safe for your health.  
Stay tuned for my next blog article where I discuss the different joinery methods we use for building our outstanding cabinets!