Today we're continuing our series of deconstructing our cabinets and discussing our different door and drawer front options. For any cabinet, the door and drawer fronts are the most visible part of the box, and at Dura Supreme we take great care in their construction to ensure their lasting beauty and durability. We offer a variety of door styles in different construction options that are fashion forward and sure to fit any unique style and budget. 
5 Piece Cabinet Door Construction
A 5 piece door or drawer front – framed construction – is a very traditional construction for cabinet doors.  It is made up of an outer frame consisting of 4 pieces and a center panel that is either raised or flat; thus a 5 piece door.  The door frame has 2 vertical members (stiles) and 2 horizontal members (rails) that are made of solid wood. Those members have a mortise (channel) cut into the interior sides that holds the center panels in place.  The center panel is neither pinned or glued in place but rather floats within the frame to allow for natural expansion and contraction of the wood. Within the mortise is a foam gasket that helps to hold the panel snug in place while allowing for movement.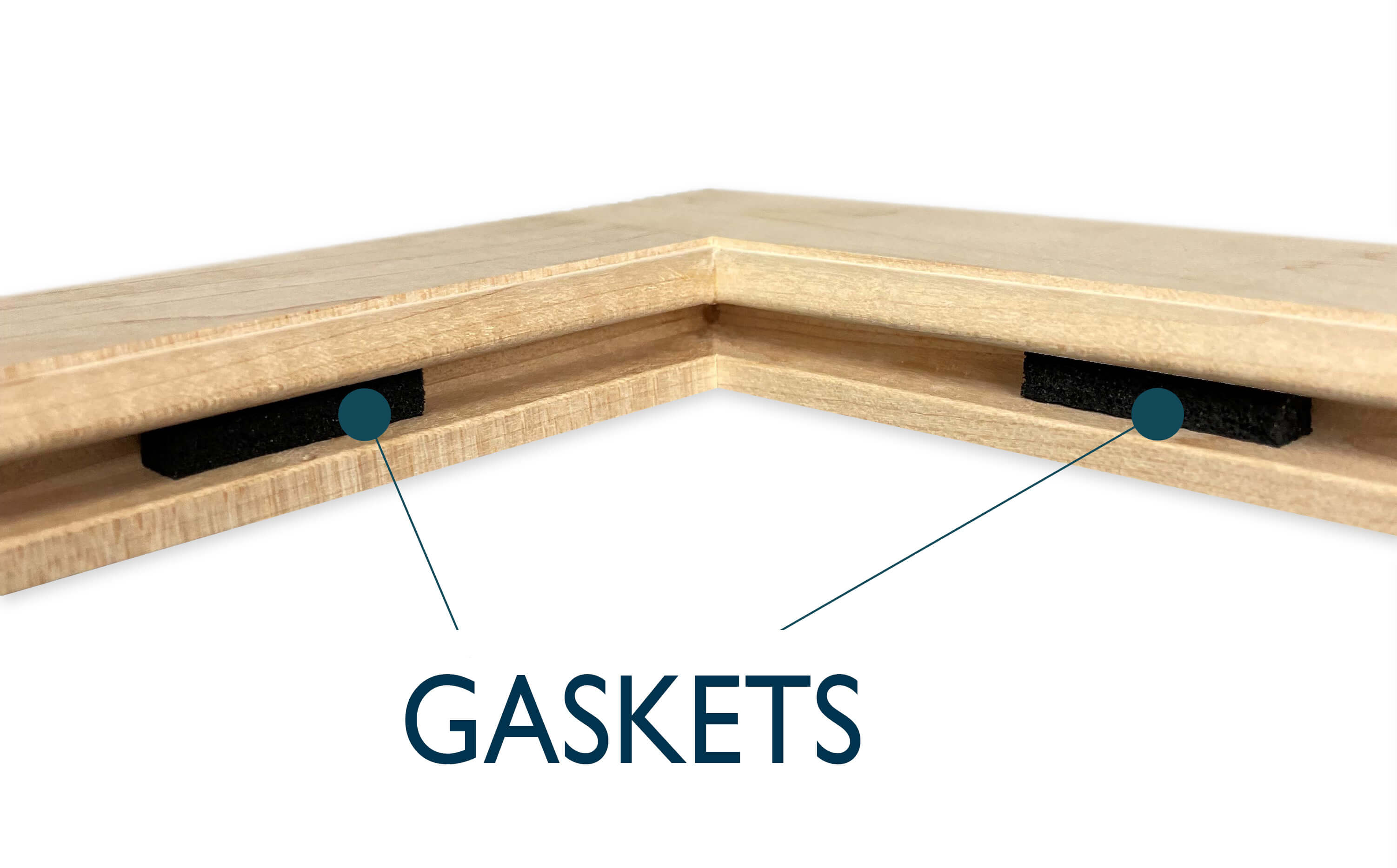 Flat Panel Doors – The center panel is constructed of 1/4″ veneer or 7/16″ solid wood and has no profiles.  Flat panel cabinet doors are favored by those who prefer a more clean and simple design and can be used in traditional, transitional, and even contemporary designs.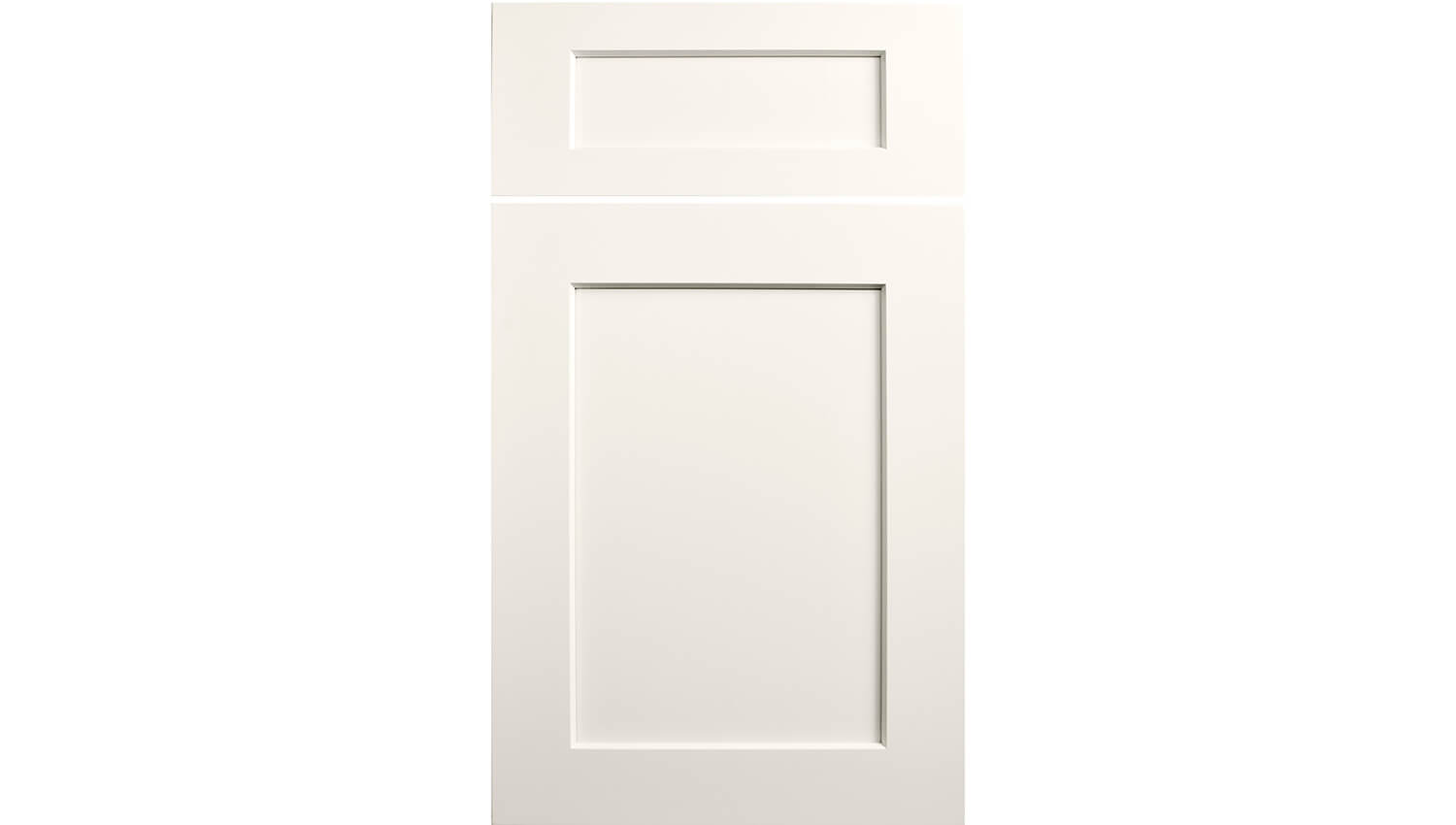 Carson in Linen White paint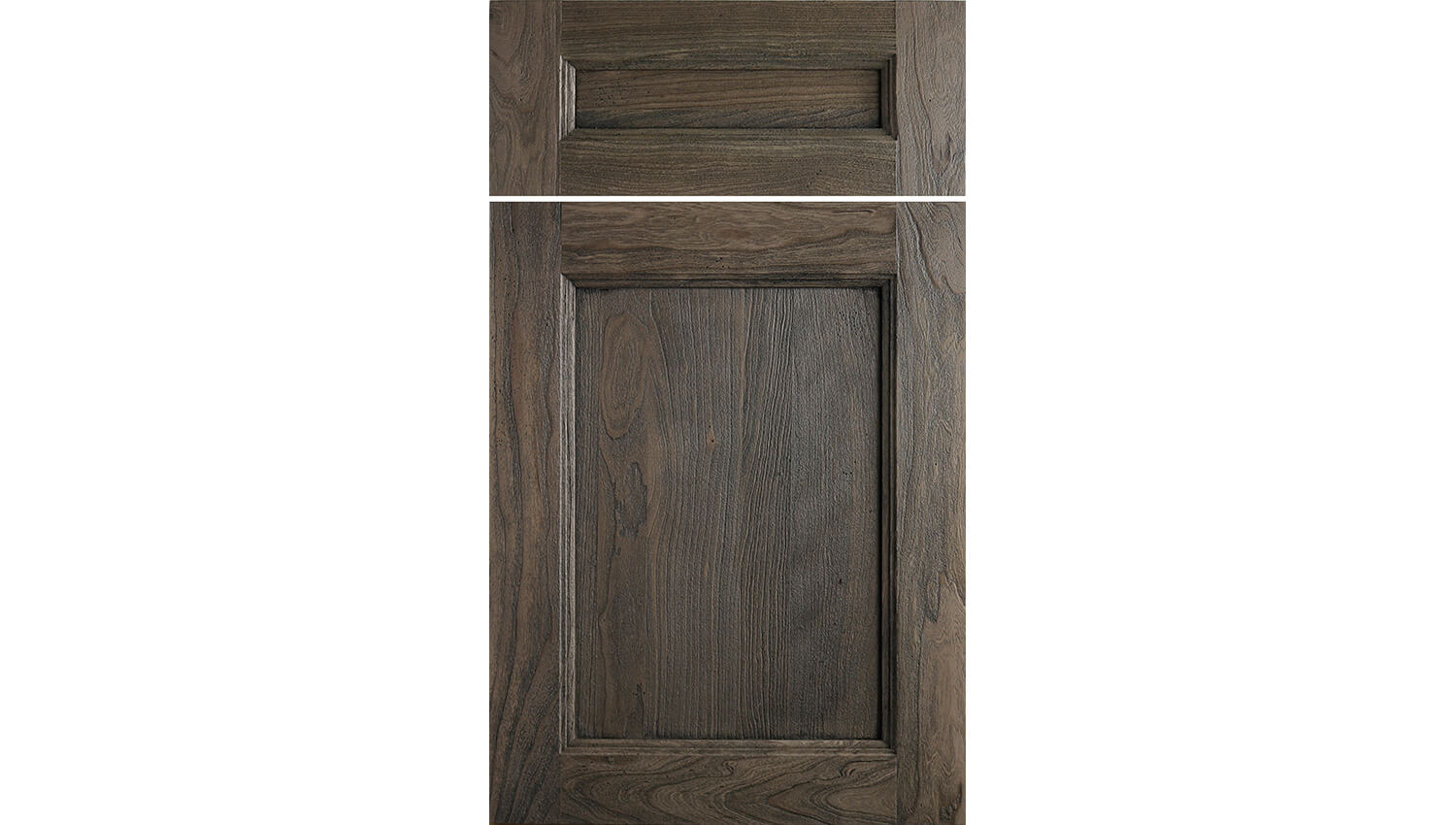 Meridien in Cherry, Weathered D specialty finish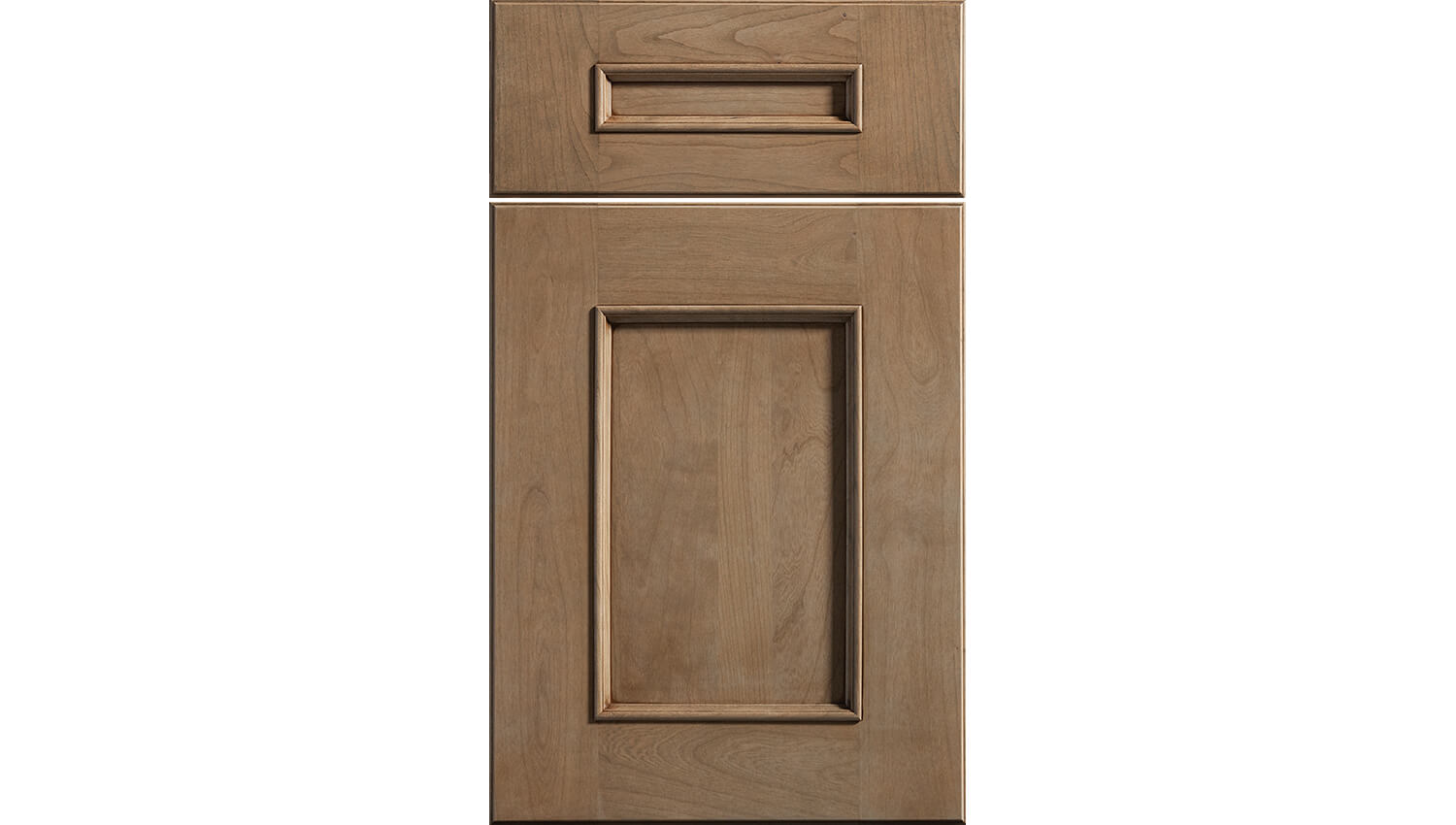 Middleton in Cherry, Cashew Stain w/Coffee Glaze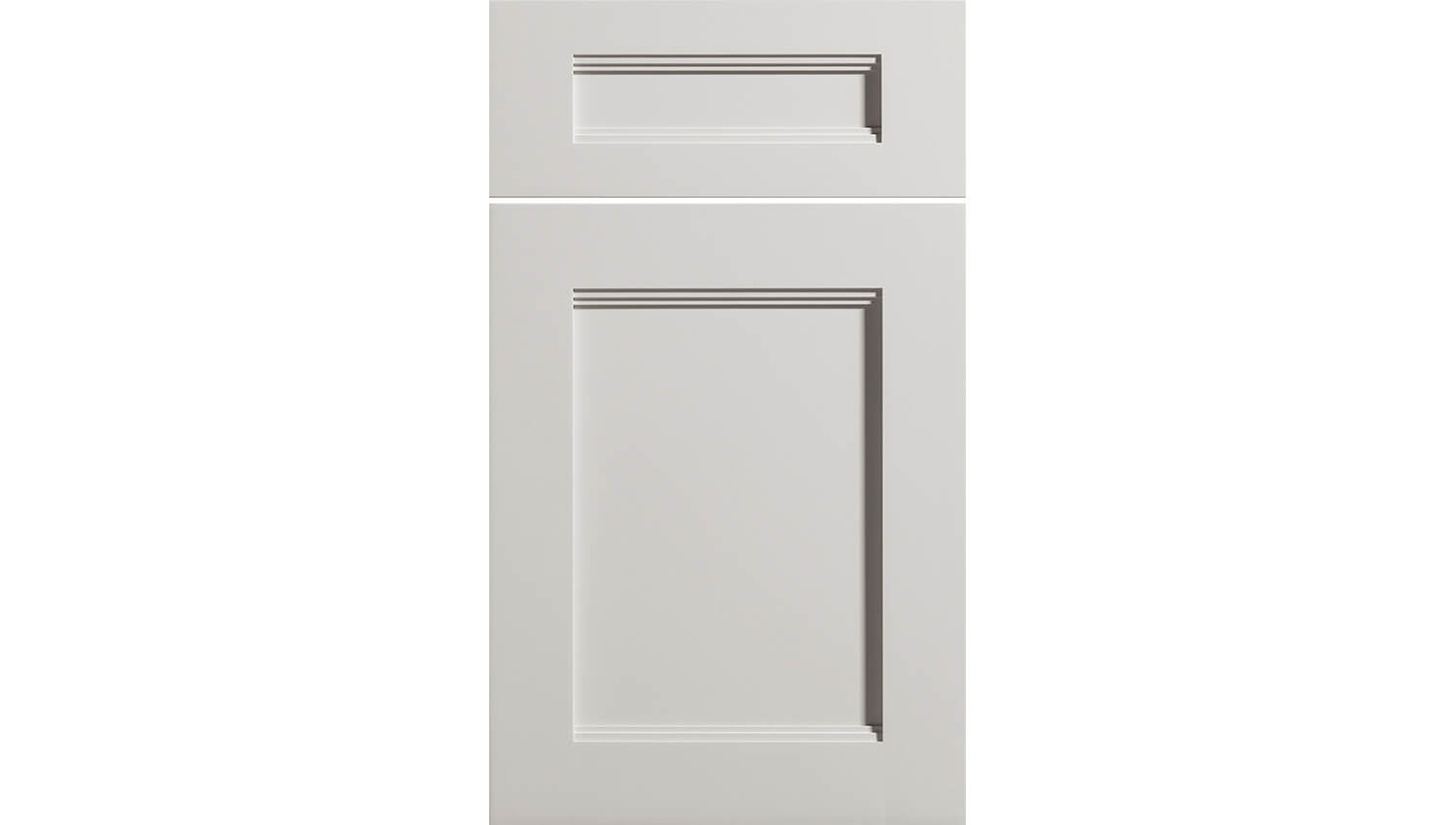 Breckenridge in Pearl paint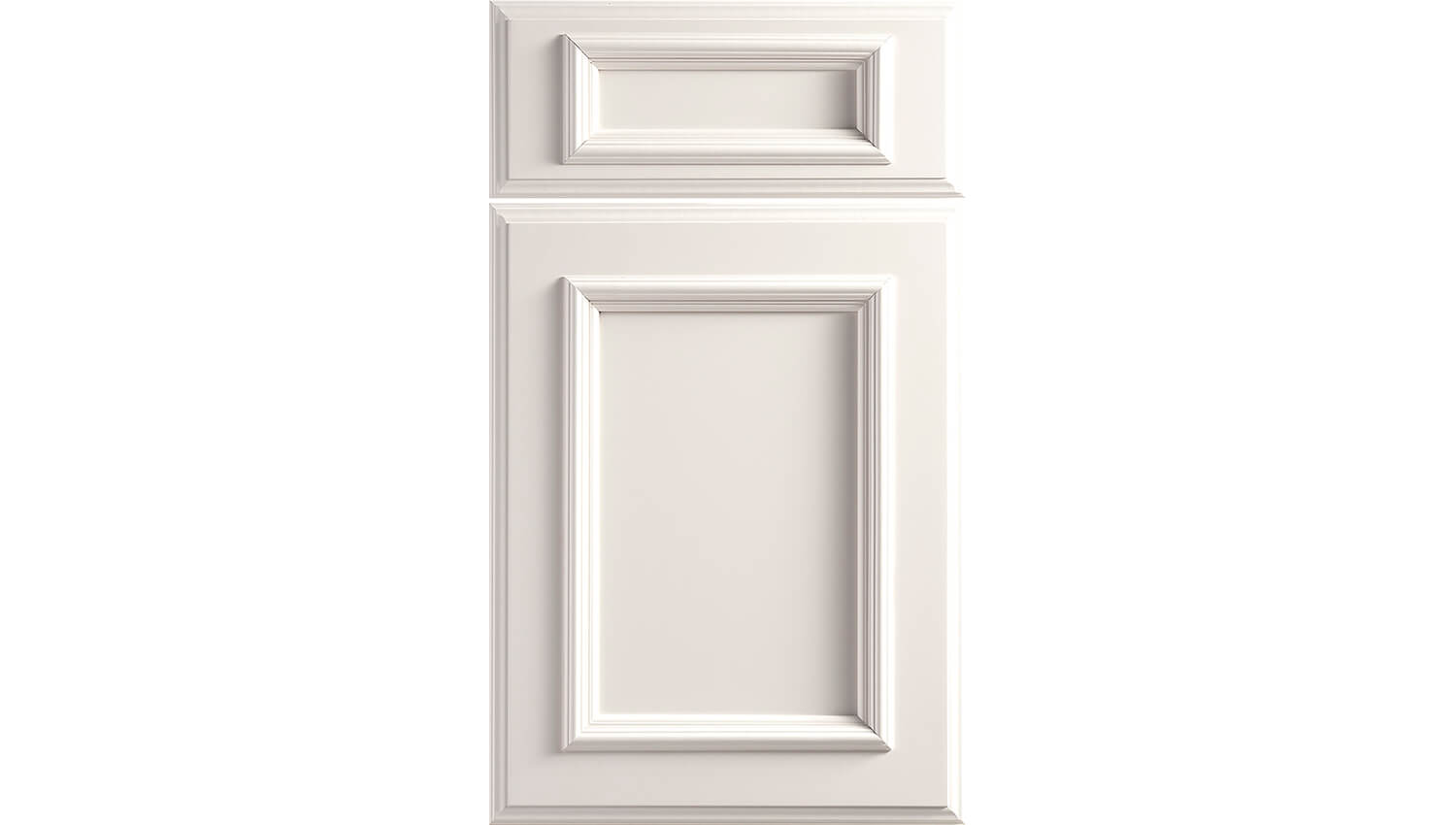 St. Augustine in Linen White paint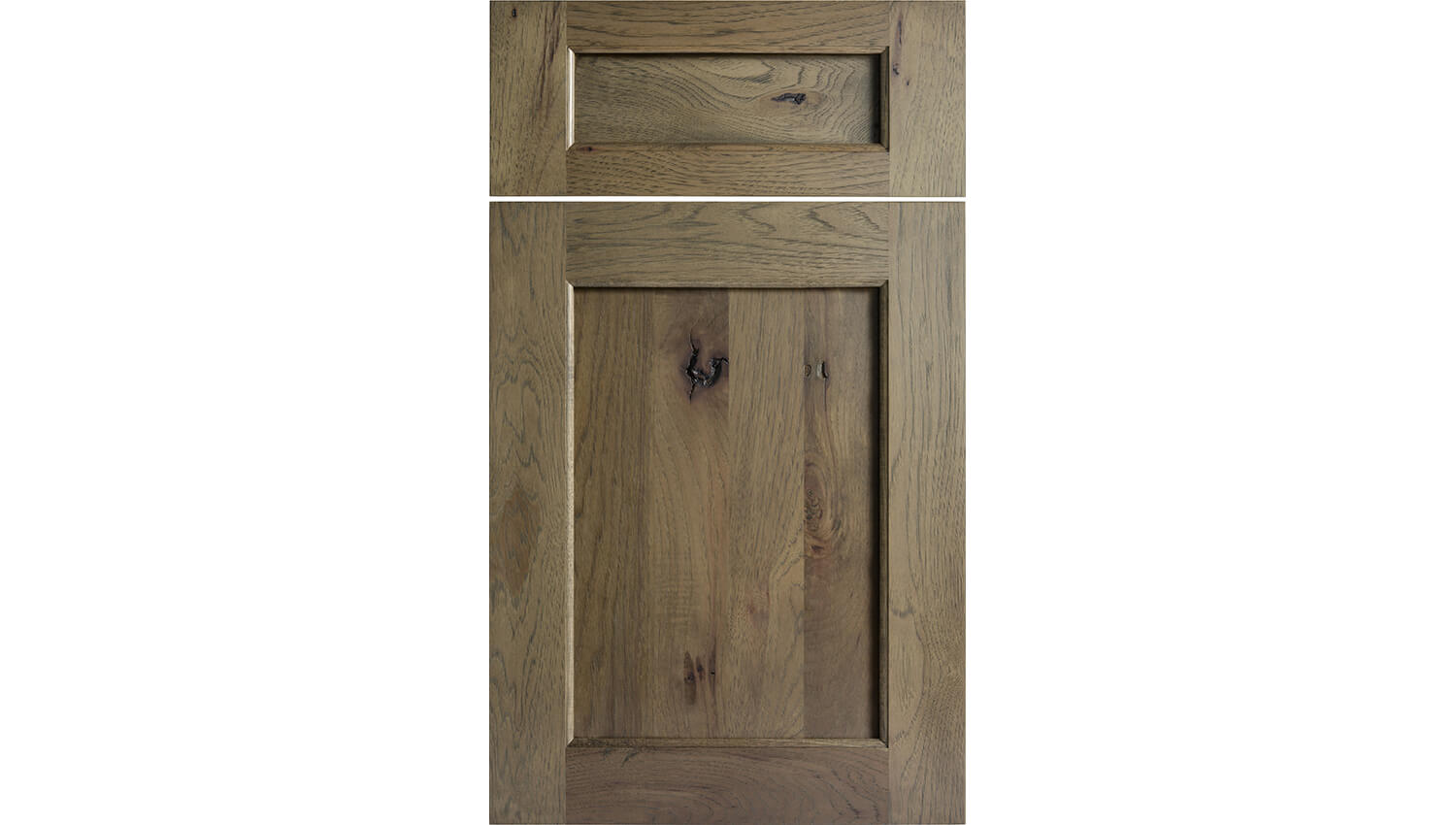 Highland in Rustic Hickory, Morel stain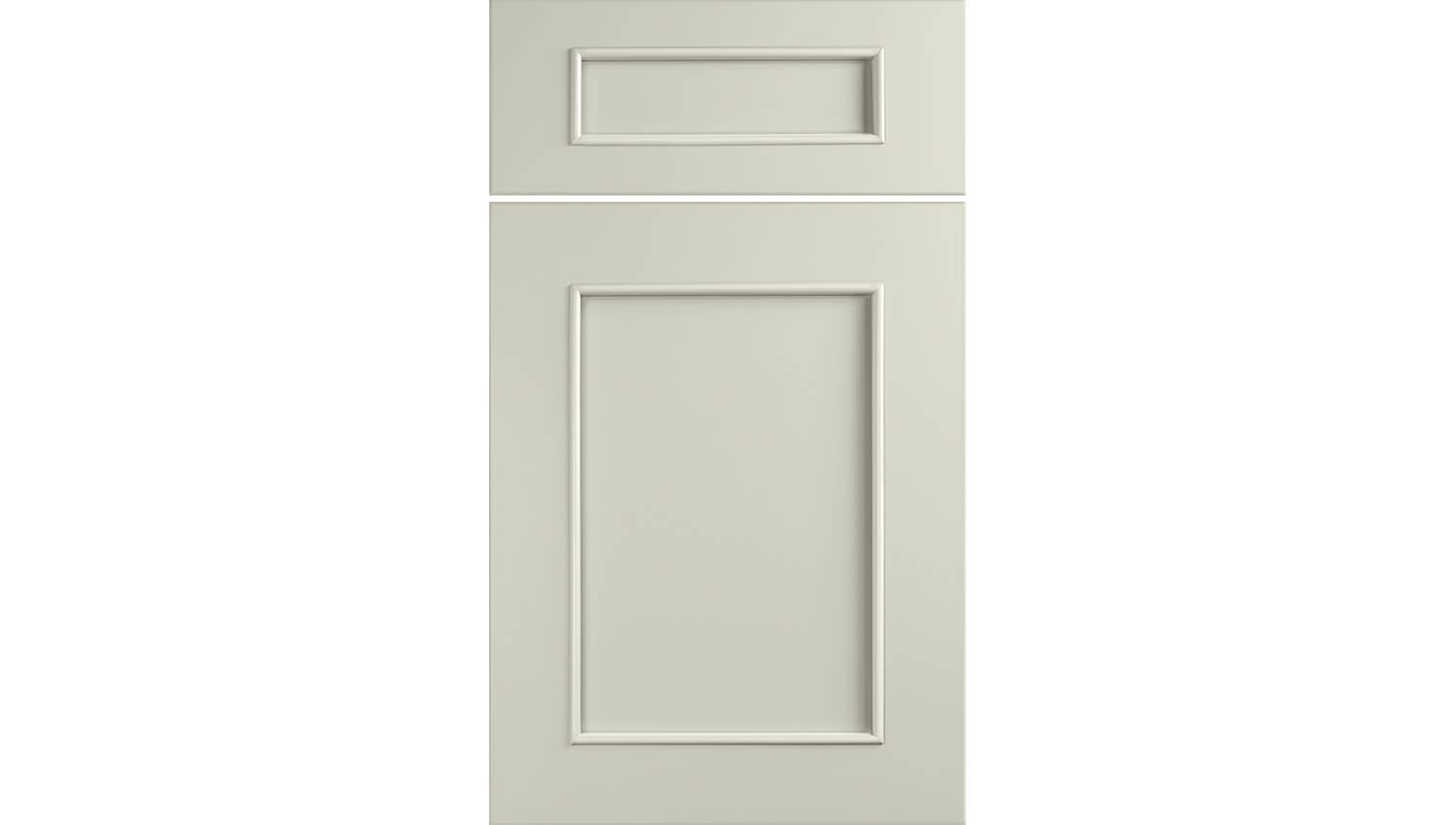 Silverton in Canvas paint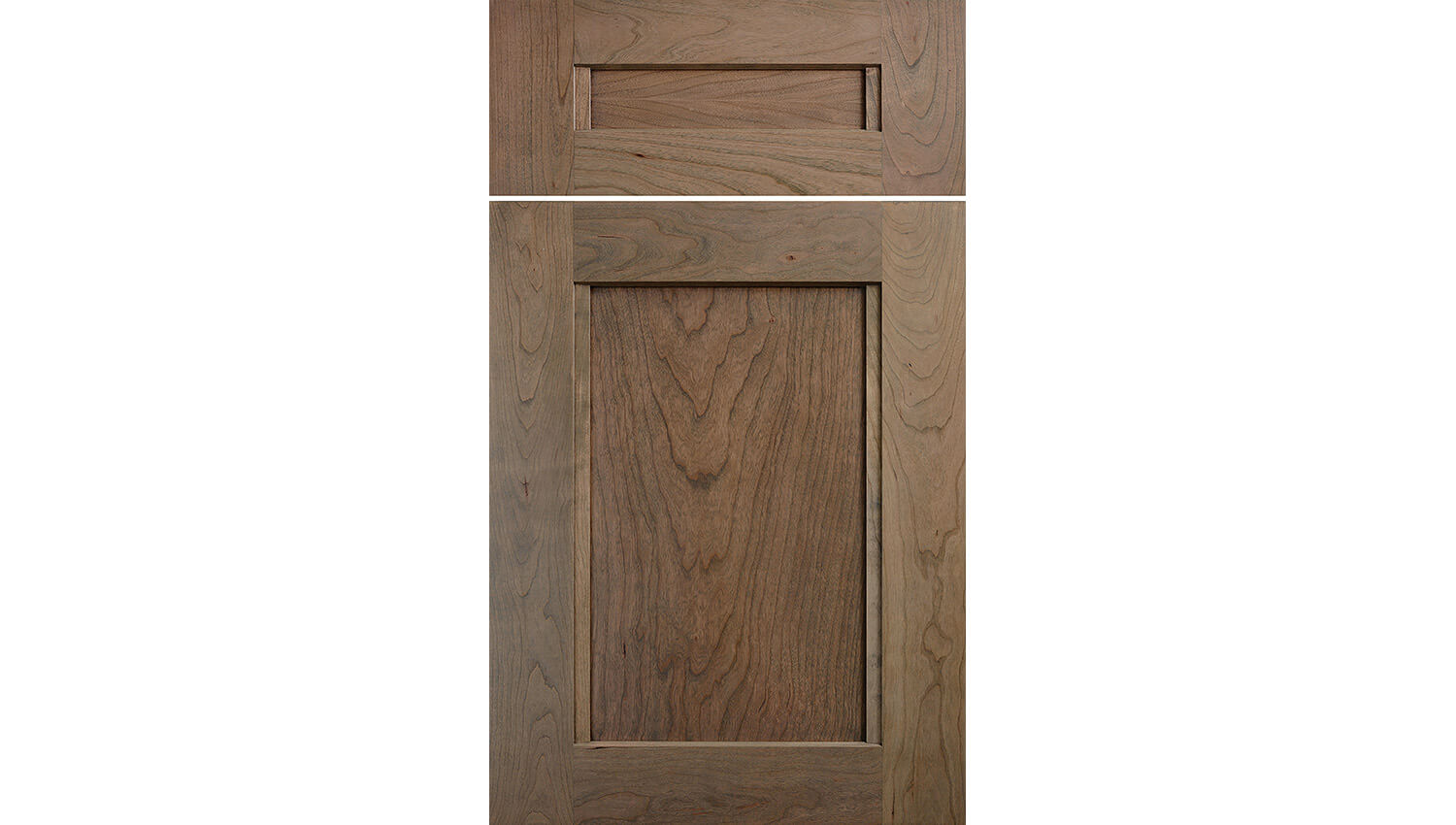 Avery in Cherry, Harbor stain
Raised Panel Doors – The center panel for our raised panel doors is 3/4″ thick solid wood that has been profiled or contoured on the outer edges, then fit into the solid wood frame. Raised panel cabinet doors can be traditional or transitional in their design and have several profile options available.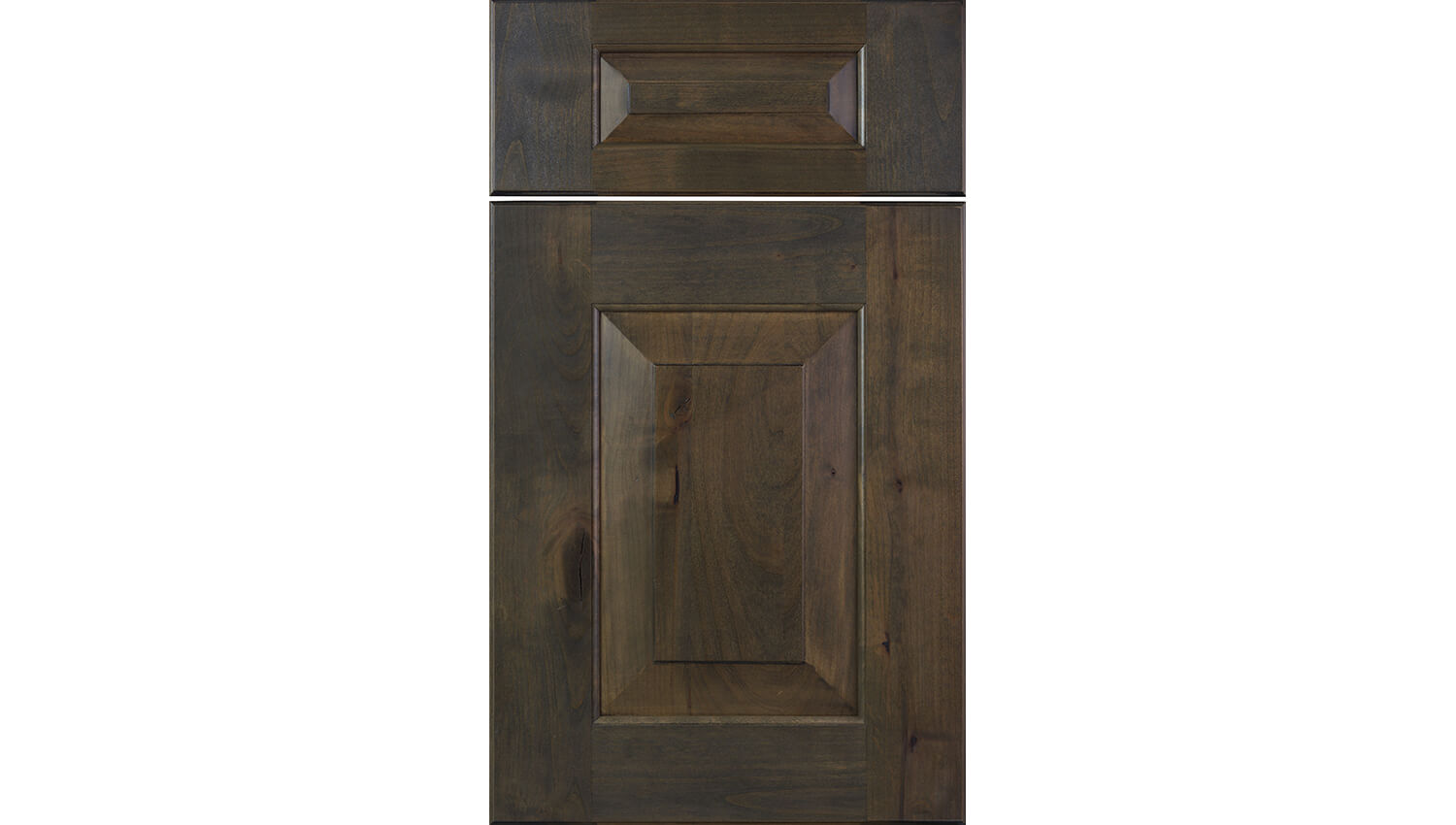 Bella in Knotty Alder, Morel stain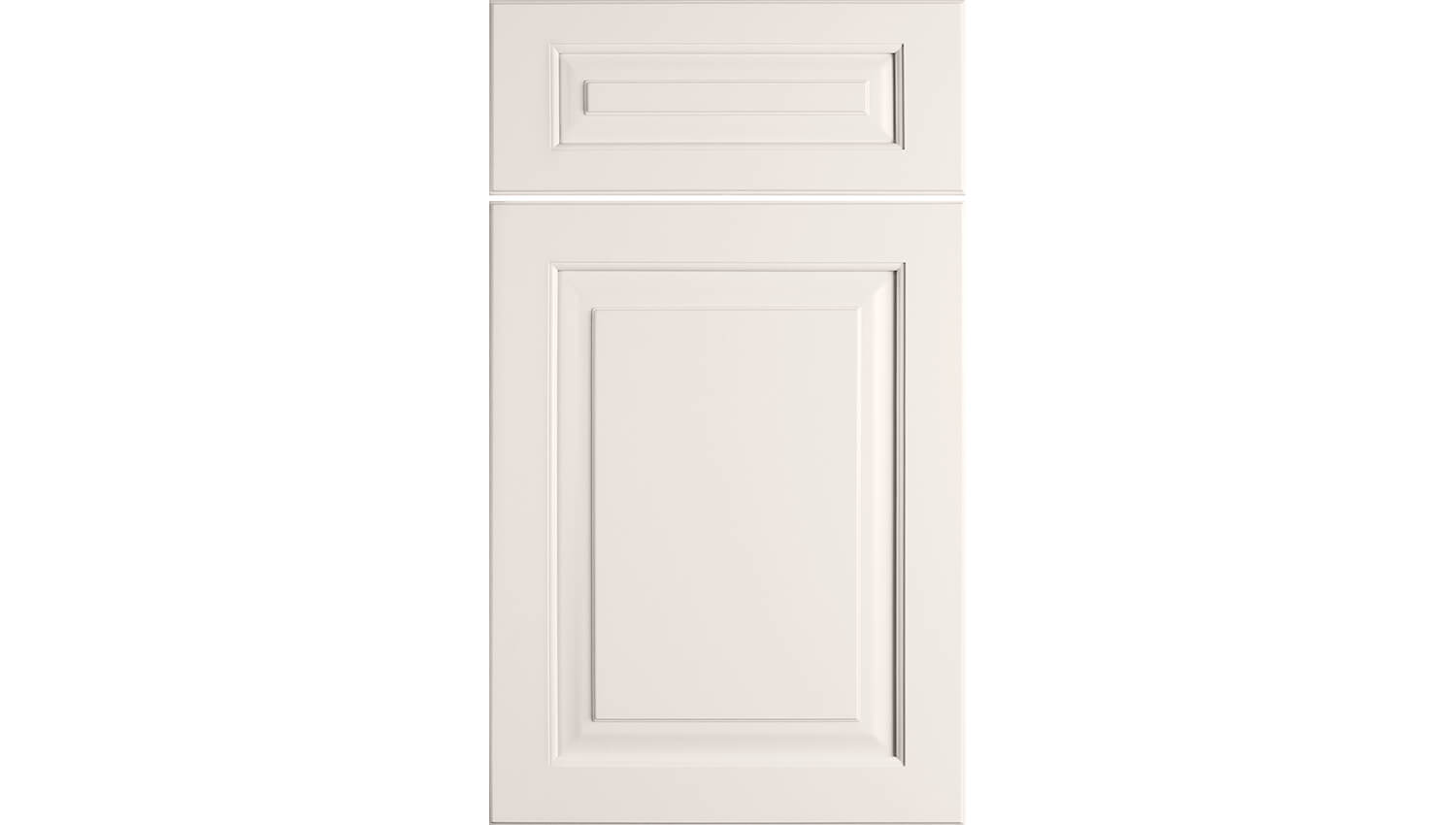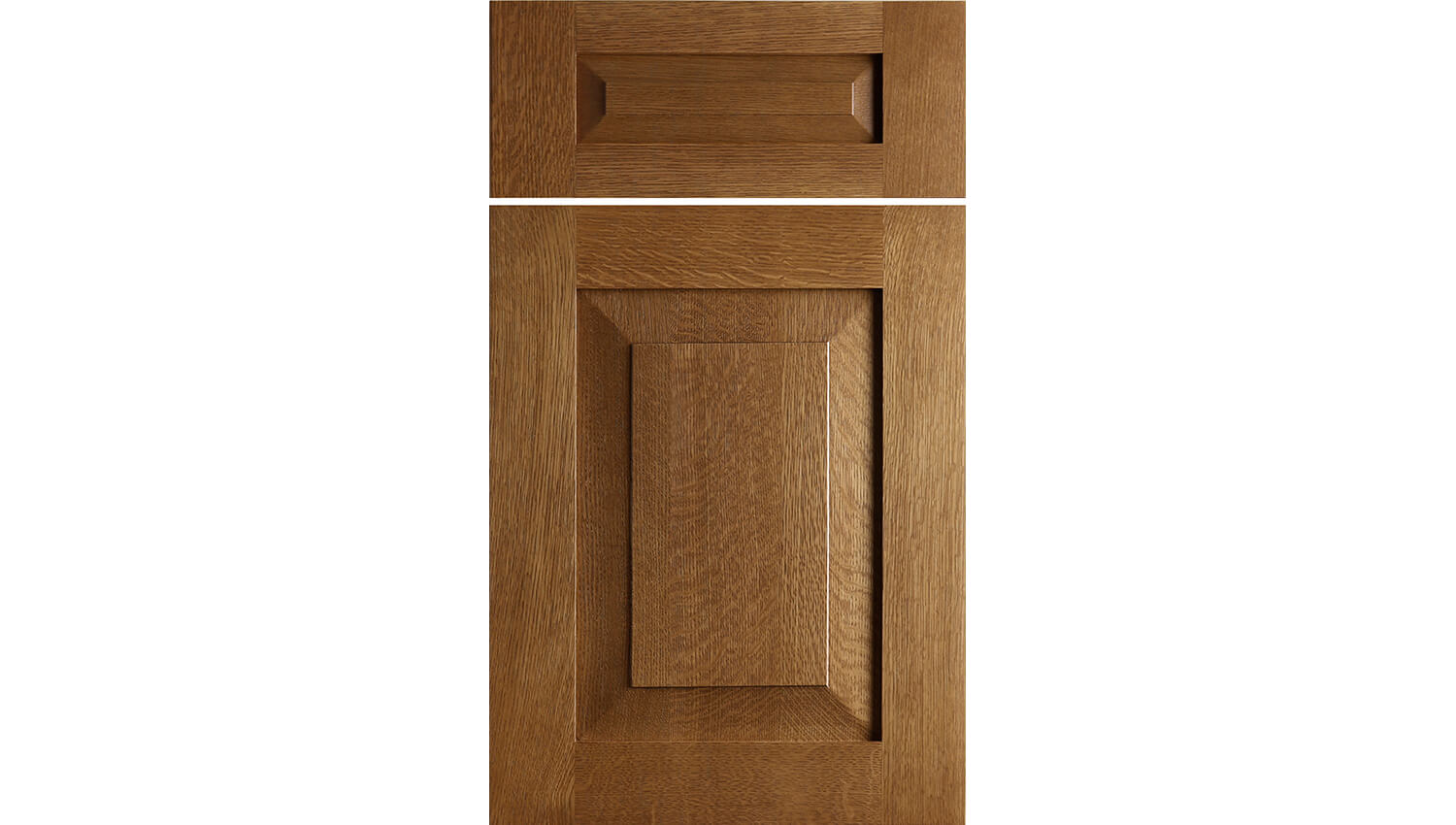 Lancaster in Quarter-sawn White Oak, Toast stain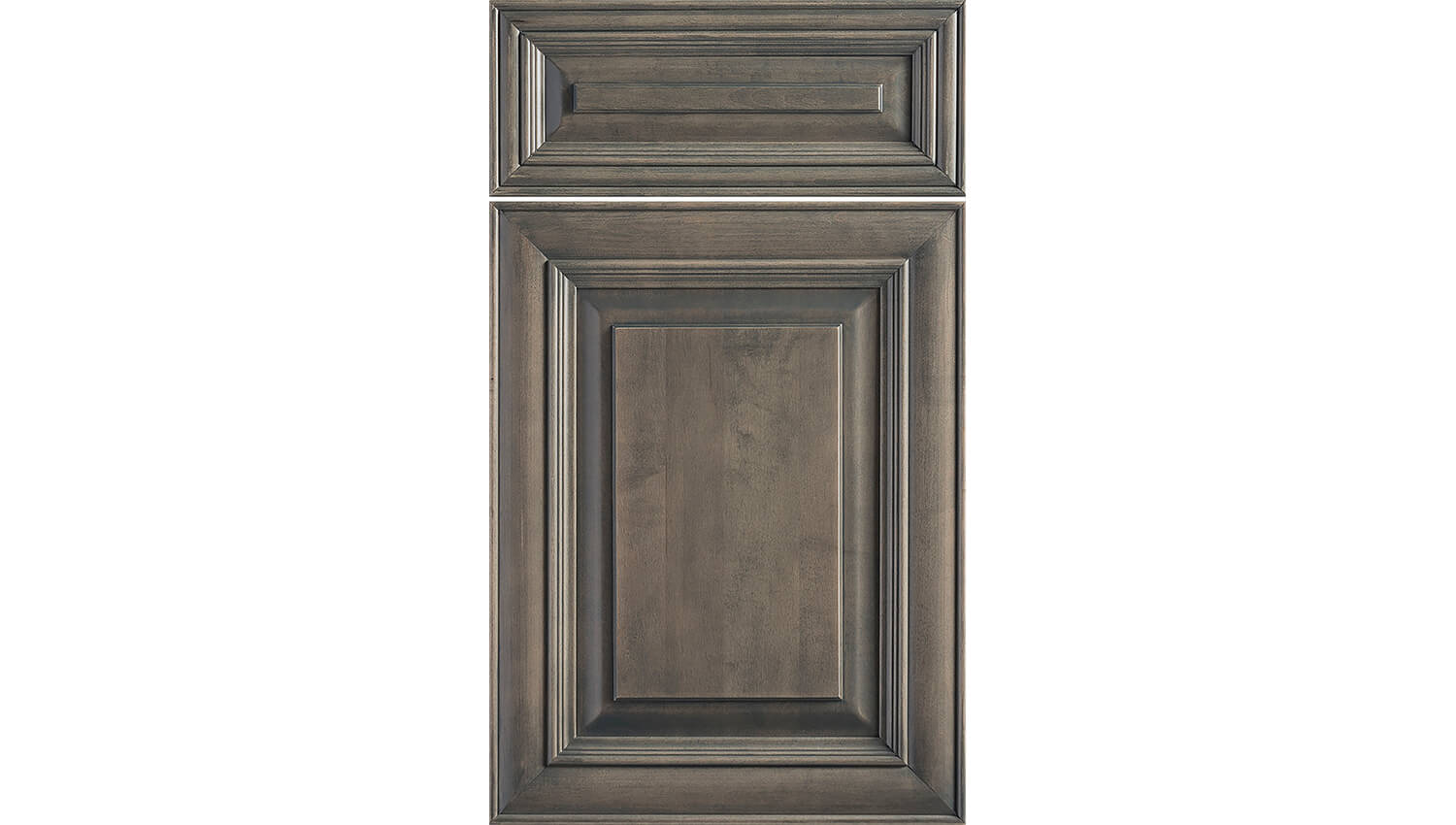 Venice in Maple, Shell Gray stain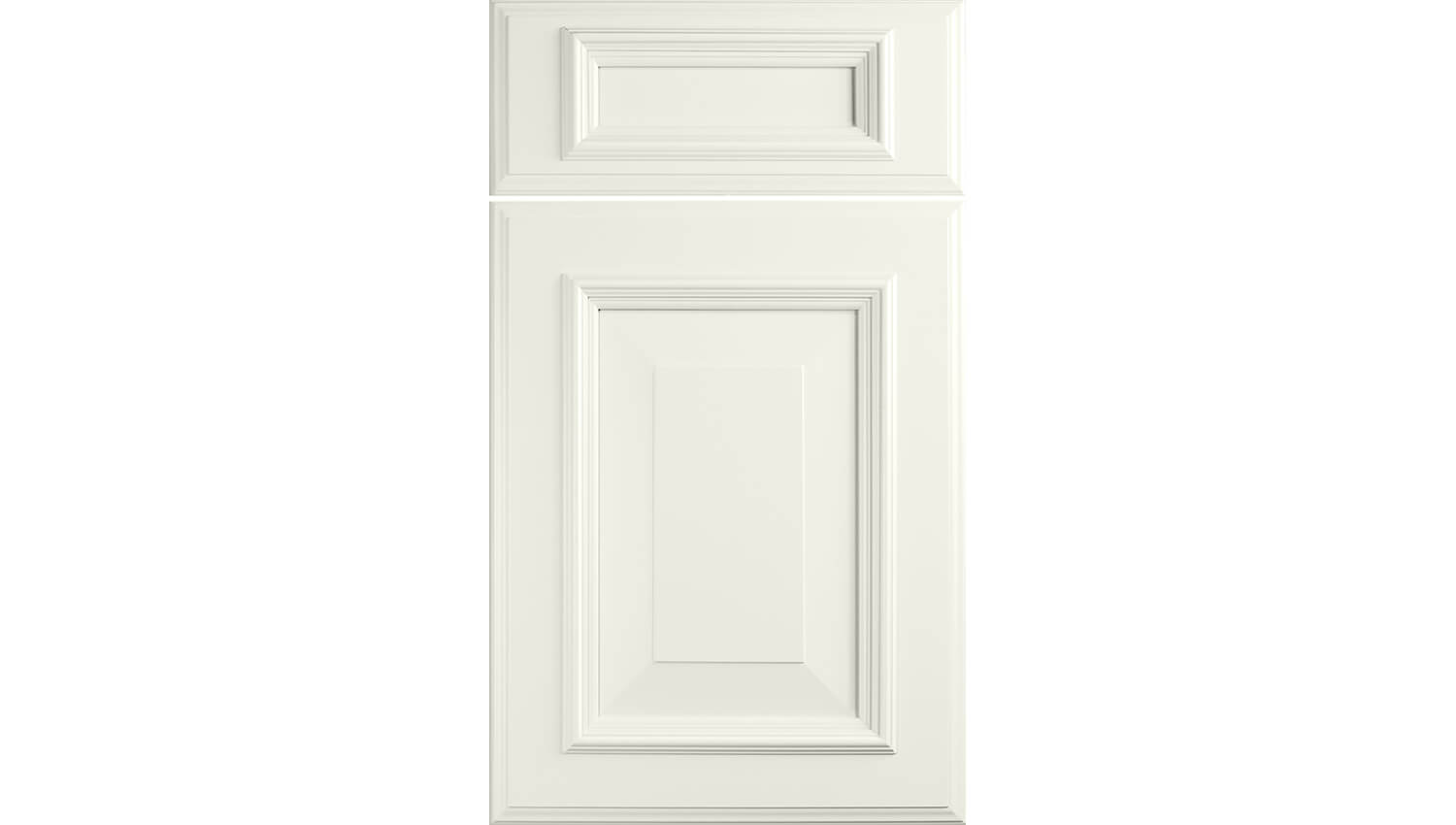 Sunbury House in Dove paint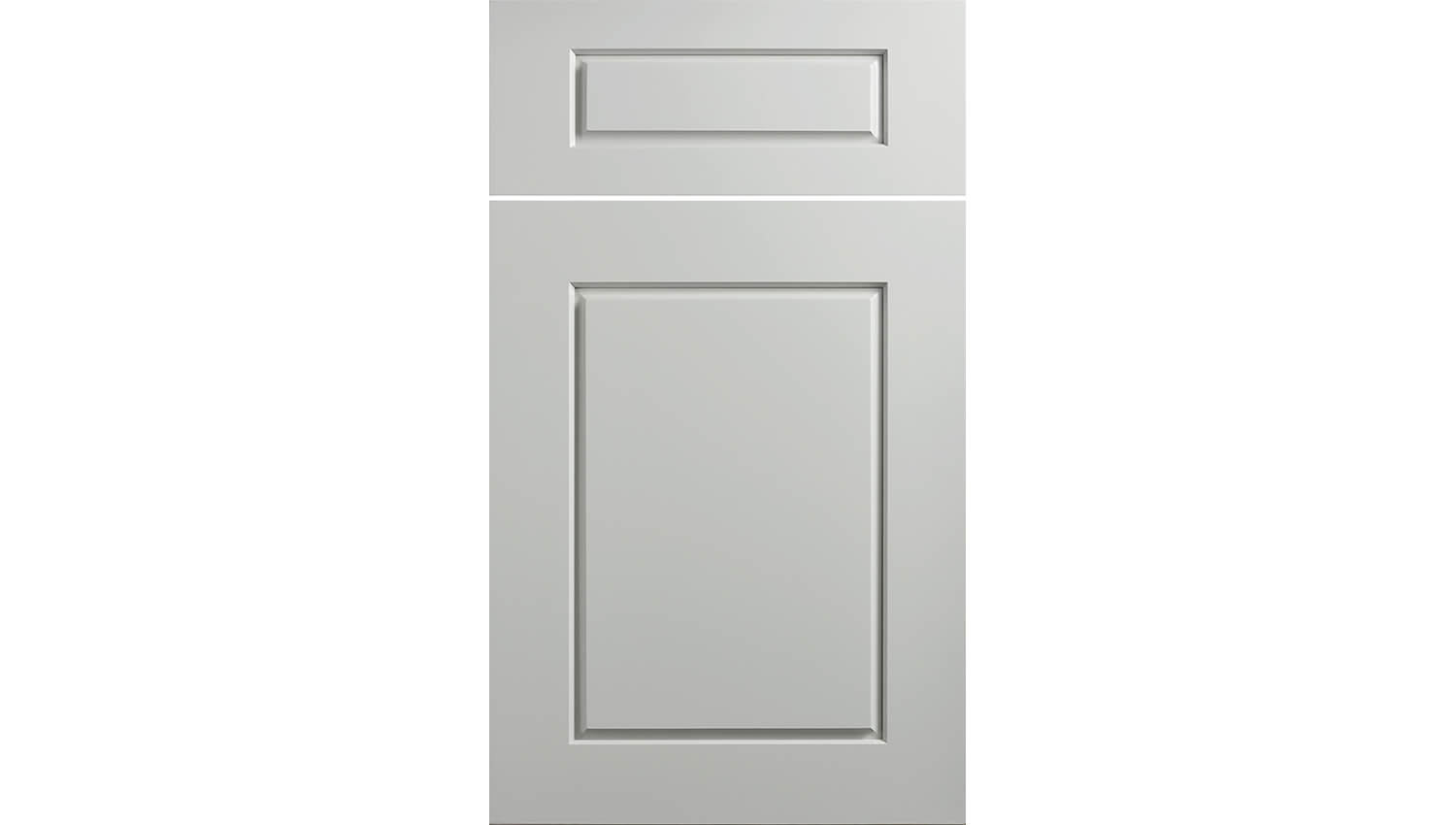 Chelsea in Silver Mist paint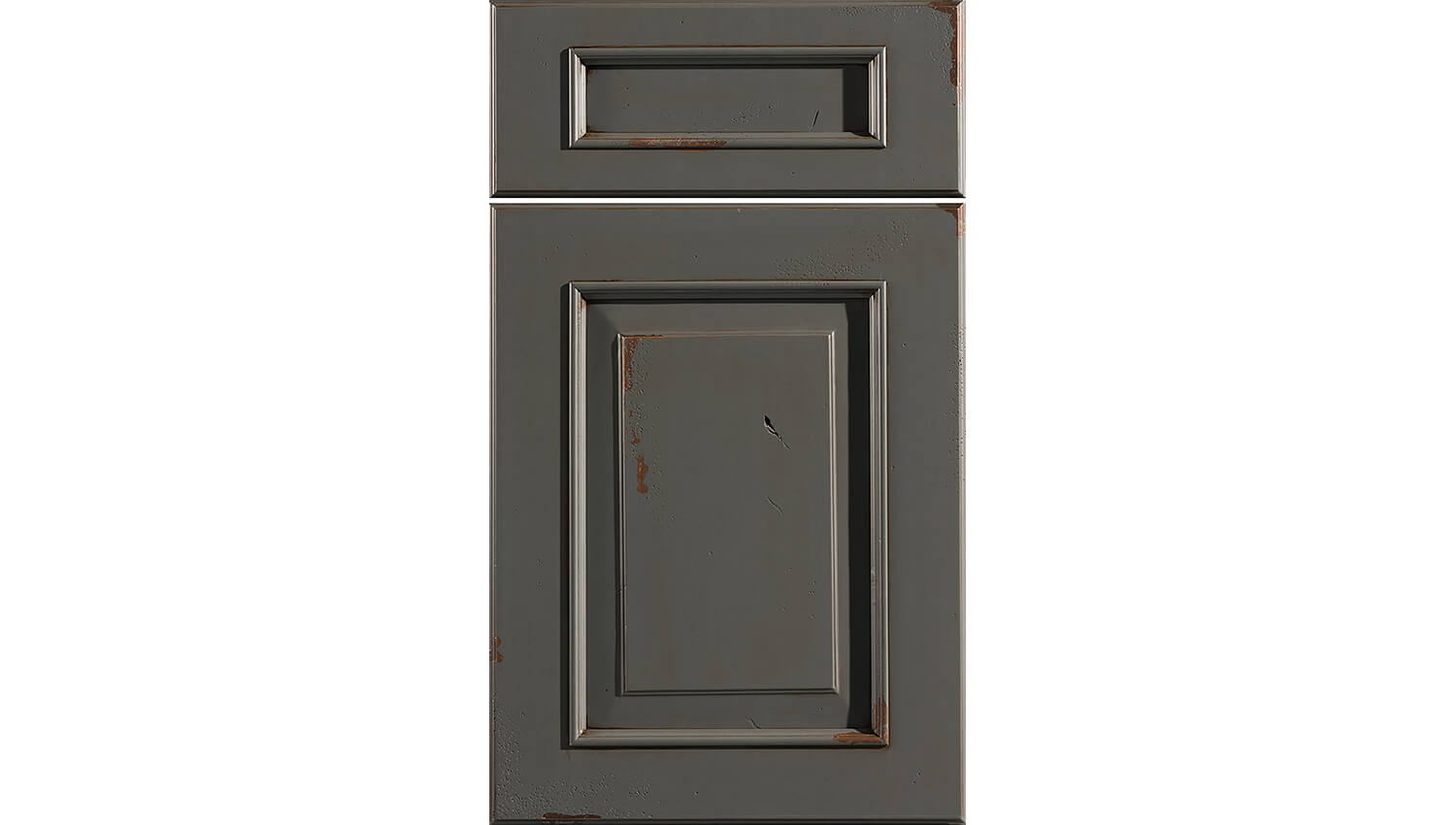 Montego in Knotty Alder, Heritage E specialty finish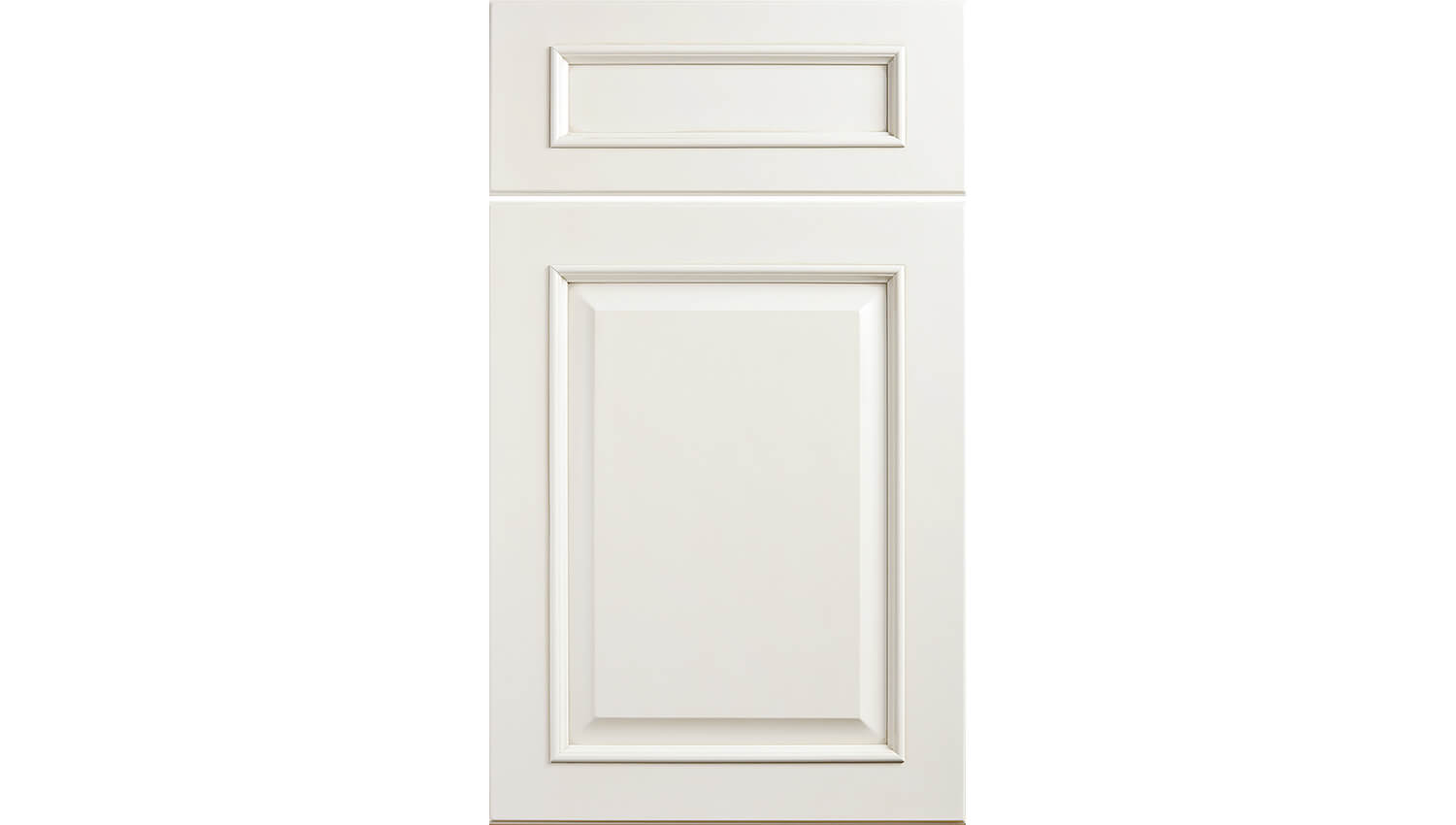 Chapel Hill Classic in Linen paint
Construction Methods
There are two construction methods for assembling a 5 piece door – Mortise-and-Tenon and Mitered. Let's take a closer look at each one!
Mortise-and-Tenon construction is characterized by a 90° joint that pieces together the rails and stiles to form the door frame. A mortise is a channel that's routed into the vertical members of the frame. A tenon is a "tongue" machined into the ends of the rails of the frame. They fit together perfectly to create a tight, strong and attractive joint.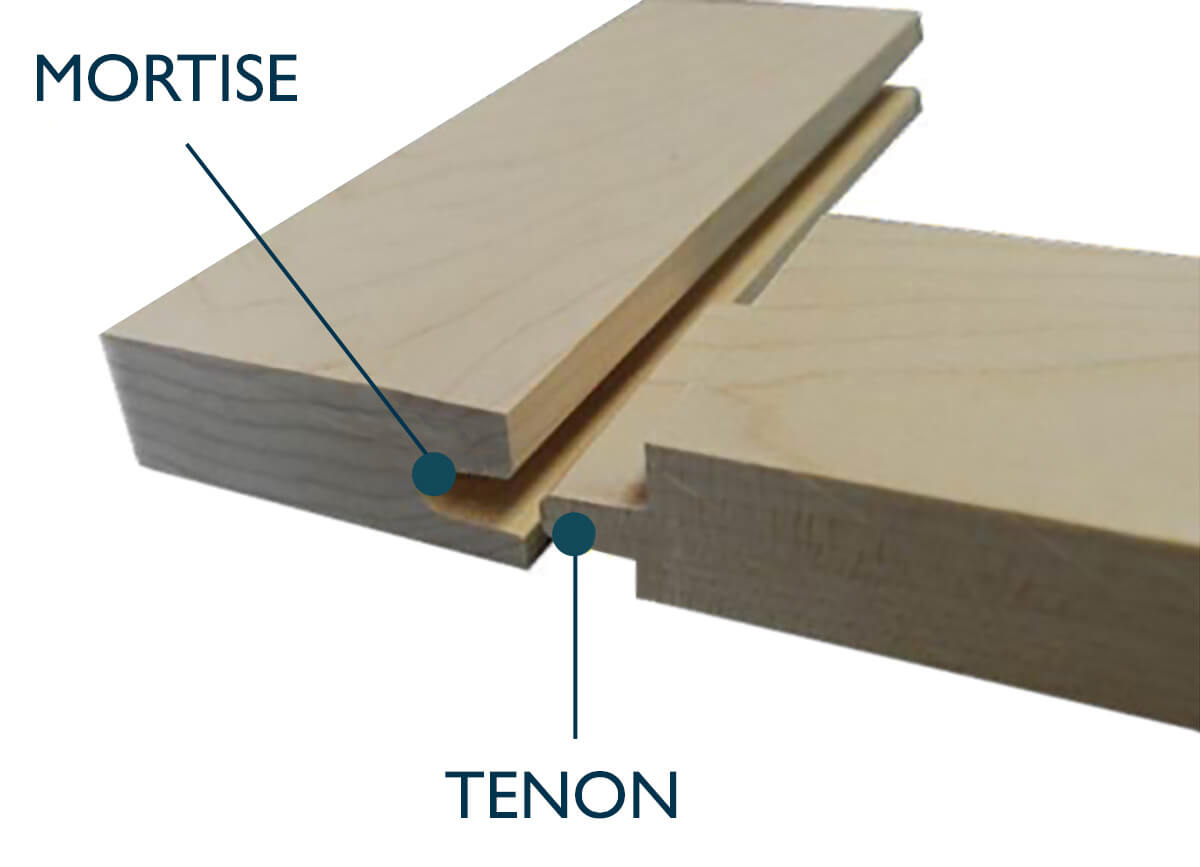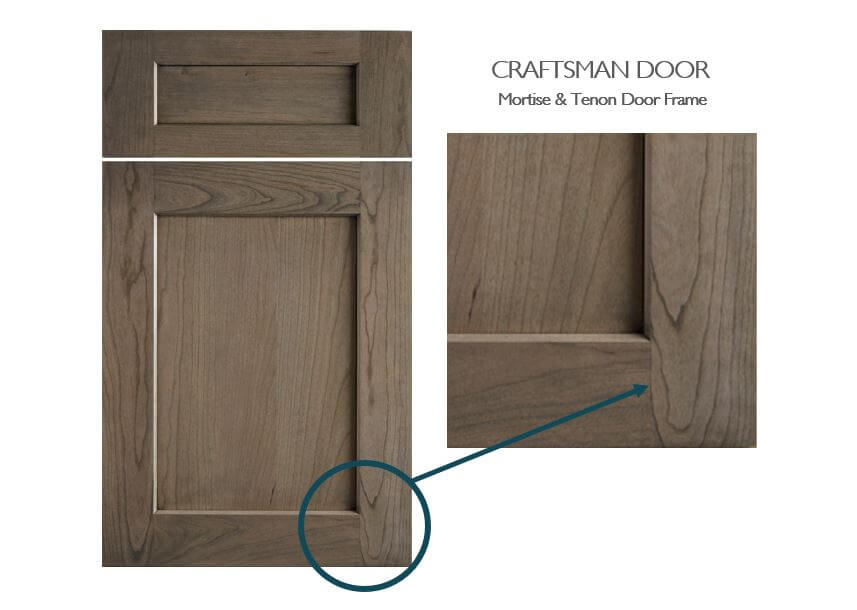 Mitered construction is created by cutting the stiles and rails at a 45° angle and assembling the two cut edges together. Mitered joints are used on more decorative doors to allow for the detailed profile to follow through on all faces and edges. A wooden dowel and glue are used to assemble the finger joints which eliminats the need for pinning the frame together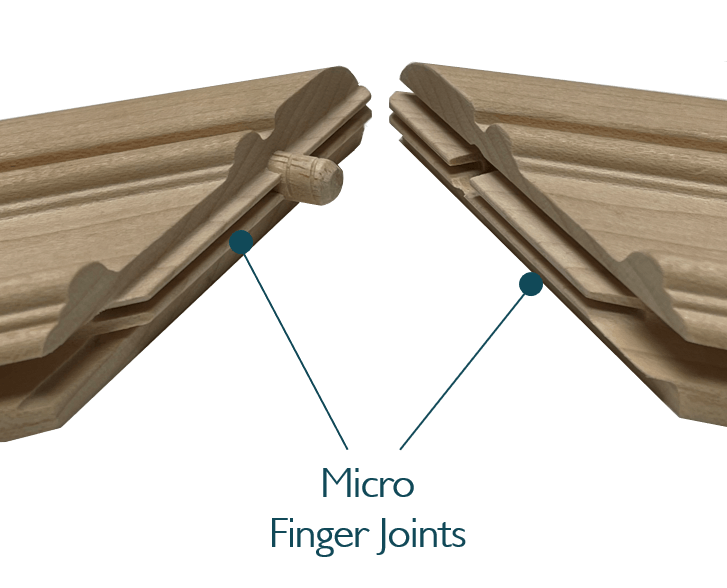 When comparing mitered door styles pay close attention to the outside corners of the mitered joint. Dura Supreme uses a special micro-finger joint to create a tight joint with long-term durability and strength. A micro-finger joint is easy to distinguish by its visible "knuckles" on the outside corners. This is an indication of quality construction and provides exceptional strength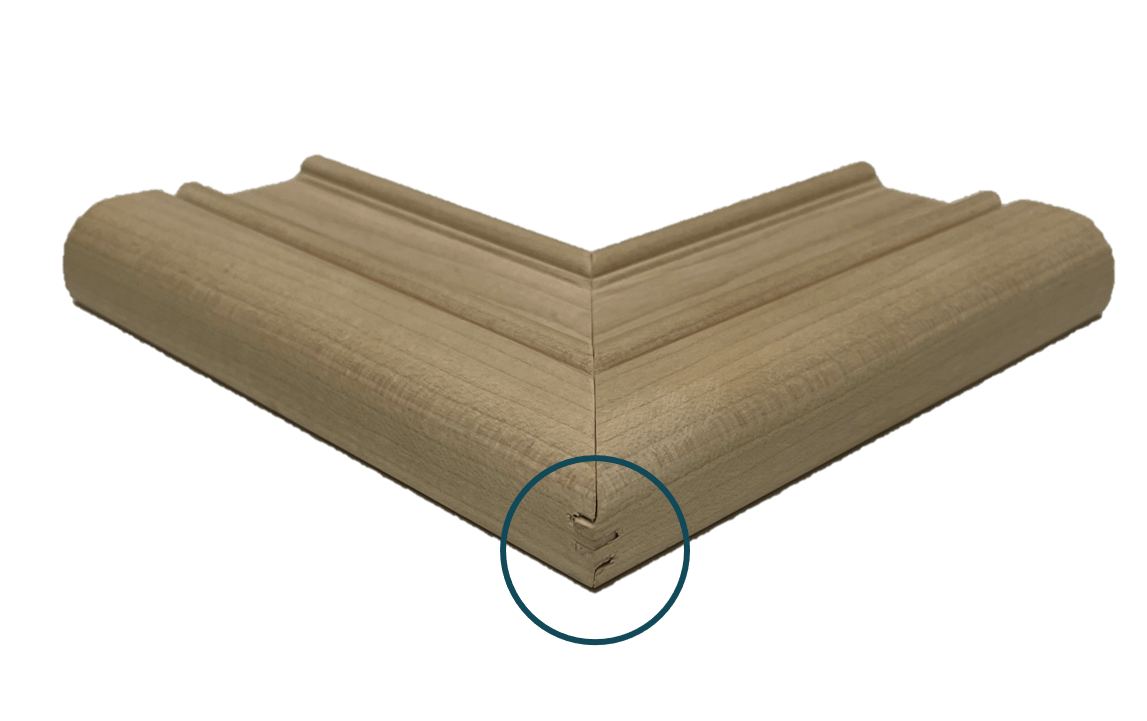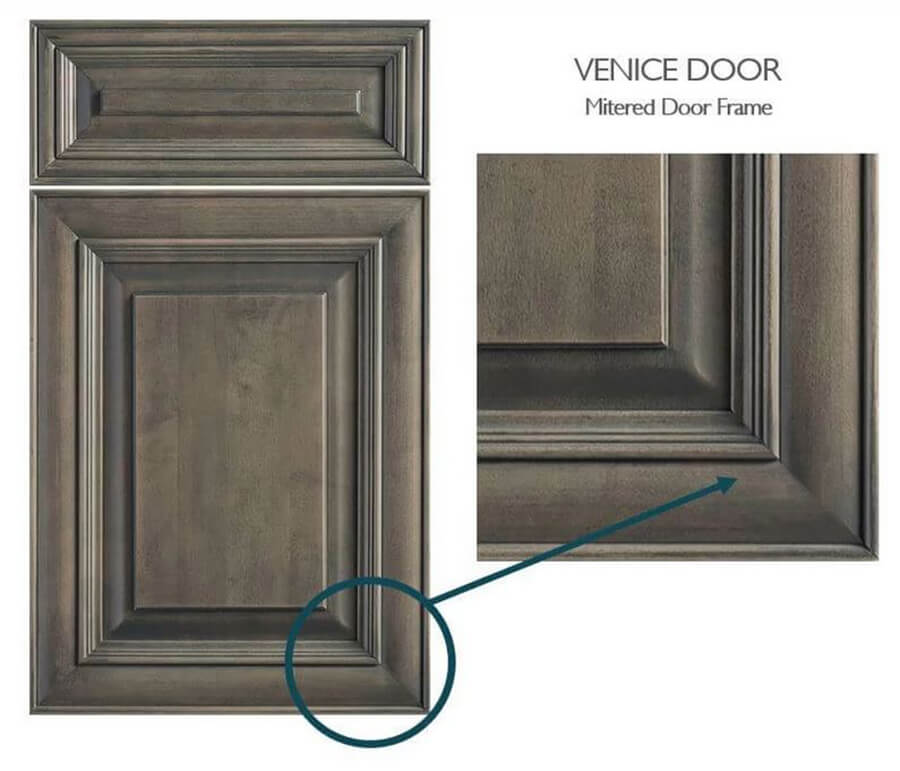 The "knuckles" help to identify a micro finger joint what is used to construct a miter joint
At Dura Supreme we take pride on our quality made products, and our many different cabinet doors and their construction are no exception. They offer what you expect from a quality cabinet manufacturer, and a lasting beauty for years to come.
Stay tuned for my final installment on our series of "Cabinetry Construction De-Constructed" in just a few weeks!