A refrigerator is often the largest and most prominent appliance in the kitchen. Over the last years, appliance manufacturers have made great strides in the overall look and styling of these appliances, but they still are massive, rectangular boxes that can dominate the room.
You'll notice, in the kitchens pictured below the beautiful stainless appliances are prominently featured and add contrast as well as beautiful metal design elements to the rooms.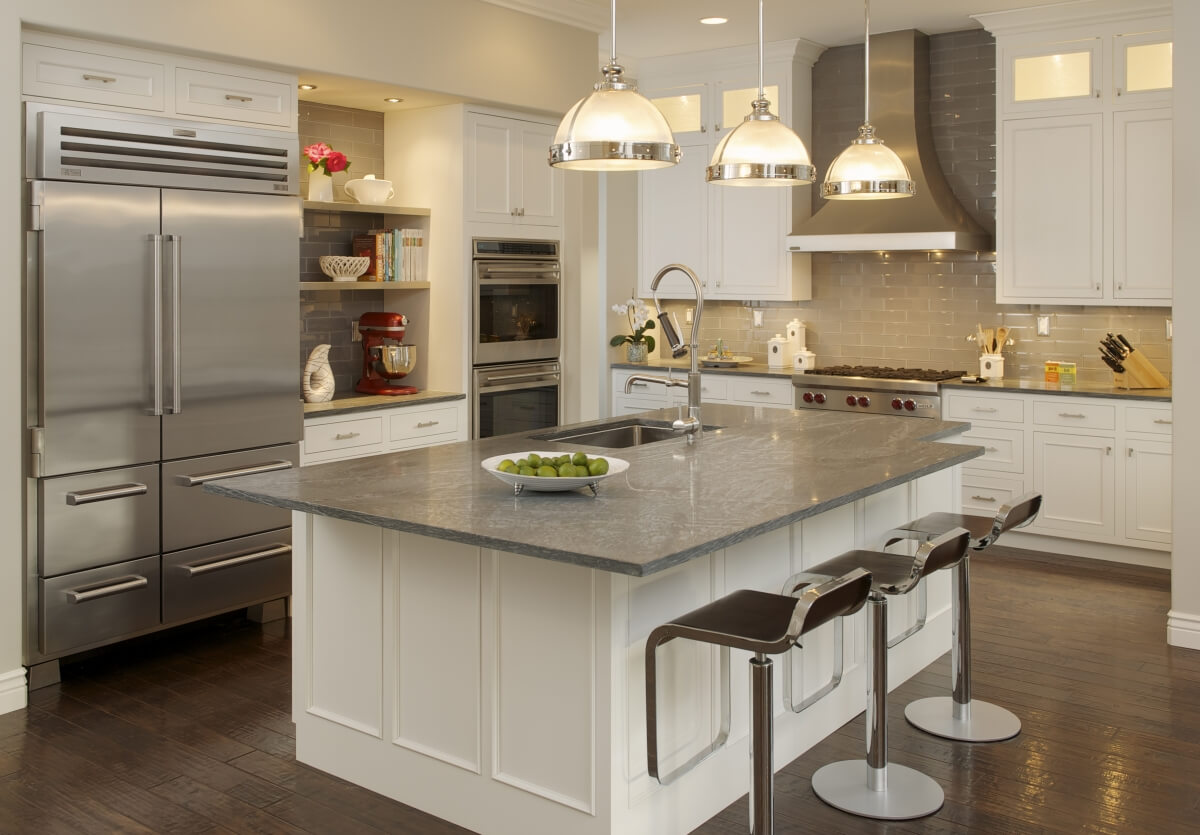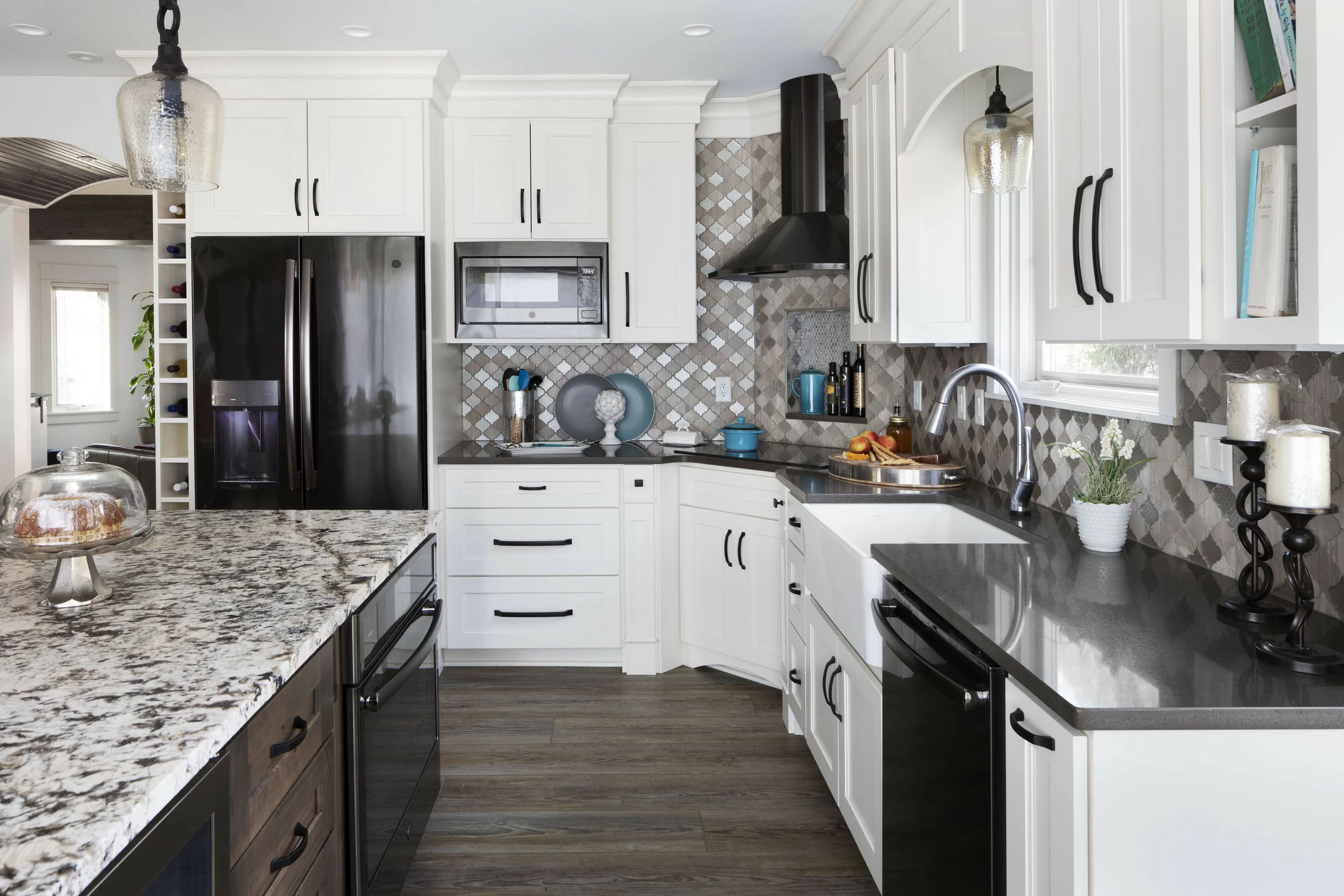 Today, stainless steel remains an extremely popular finish option for refrigerators as well as other large kitchen appliances. Appliance manufacturers are even coming out with new colors of stainless steel including black stainless steel and even bronze stainless steel. Many homeowners love this look, but what if you'd prefer the refrigerator to be less prominent?
Why Panel a Refrigerator with Wood Appliance Panels?
If you're concerned your refrigerator, or the placement of it could dominate your kitchen design or perhaps you're just not a fan of today's popular appliance finishes I suggest looking into appliance panels. Panel ready refrigerators are designed to accept wood appliance panels to coordinate with the kitchen cabinetry. They're an excellent alternative to standard appliance finishes (i.e. Stainless Steel, Black, white, etc.) and will help this large kitchen appliance feel less noticeable and more seamless with the rest of the kitchen design.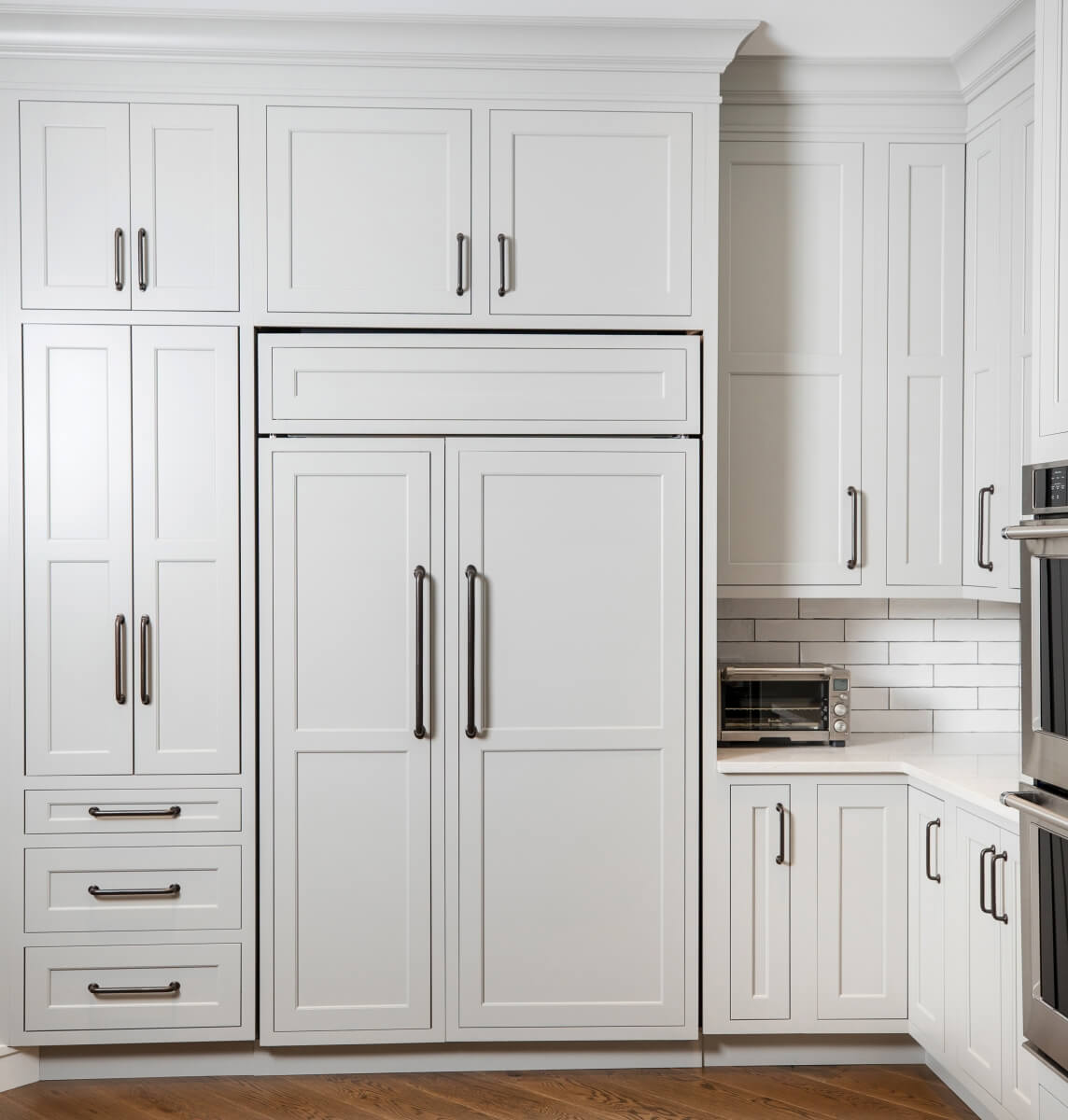 In the kitchen design below, the family cooks frequently with fresh food and desired to  (which are placed both on opposites sides of the range). If they had selected stainless steel refrigerators the kitchen would be overwhelmed with the metal finish and would create an entirely different look. By selecting a similar cabinet door style with a shiplap-like textured inset the paneled refrigerators blend in beautifully and the shiplap feature accents the East Coast Shingle Style that the homeowner was hoping for.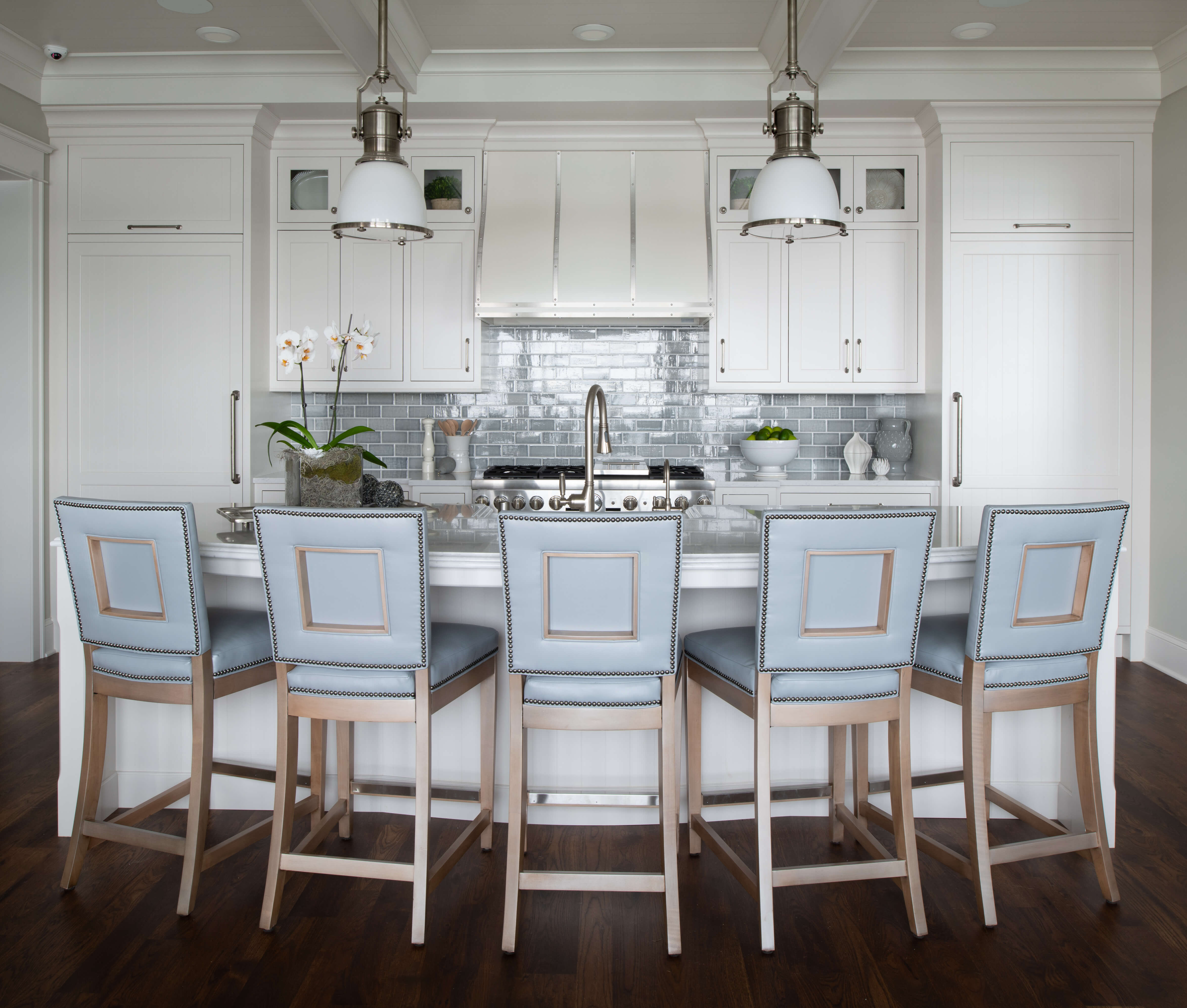 Enjoy More Style & Color Options with an Appliance Panel Refrigerator
The appliance door style and finish options are almost endless when working with wood panels on doors verse selecting a standard metal finished appliance.  With Dura Supreme Cabinetry, any combination of cabinet door styles, wood species, and finishes can be selected to create a one-of-a-kind look for your refrigerator panels to compliment or coordinate with your kitchen cabinets. With a standard metal appliance finish, your styling options are much more restricted.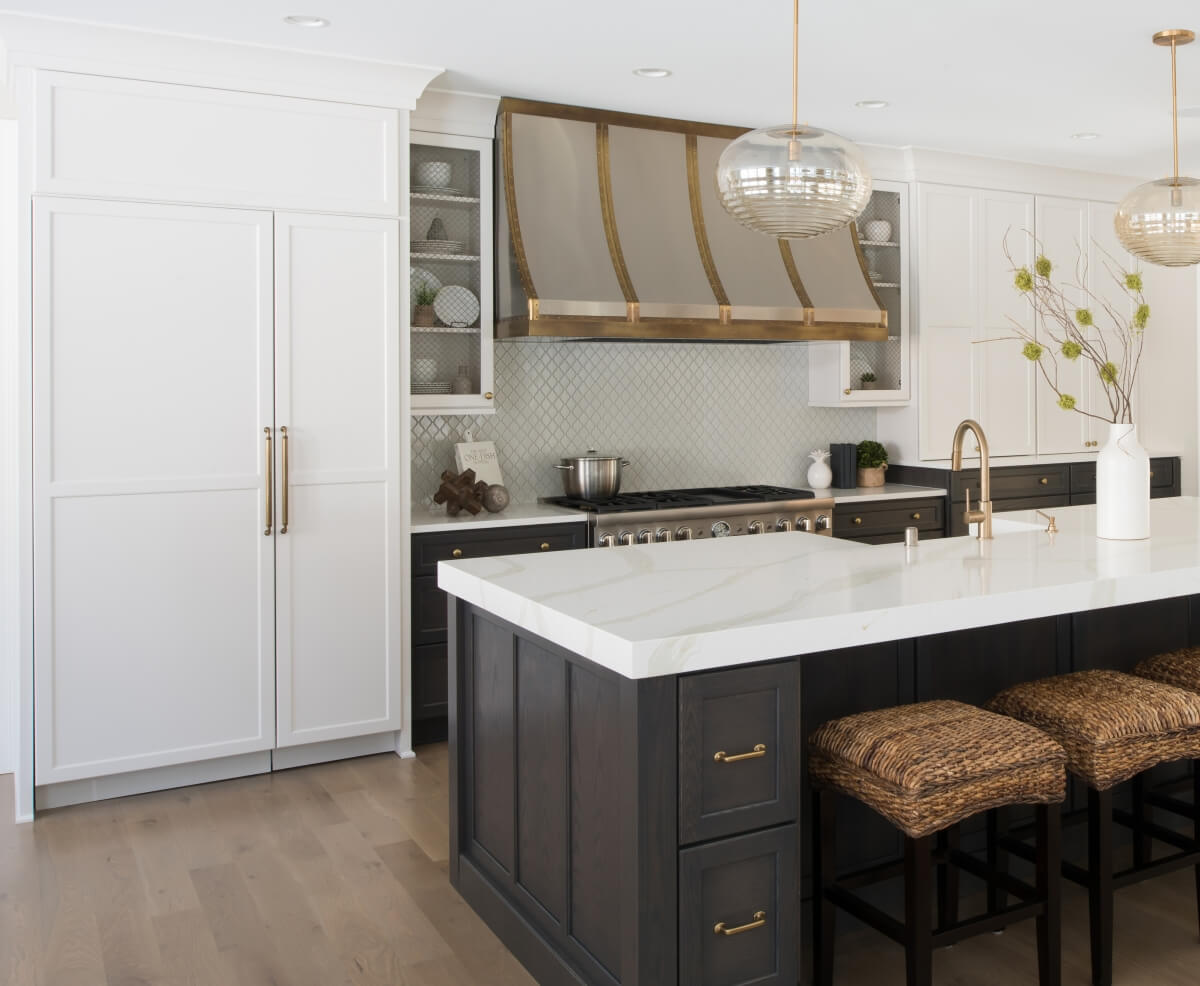 With wood appliance paneling you can add more style and flair to by adding dramatic decorative pulls.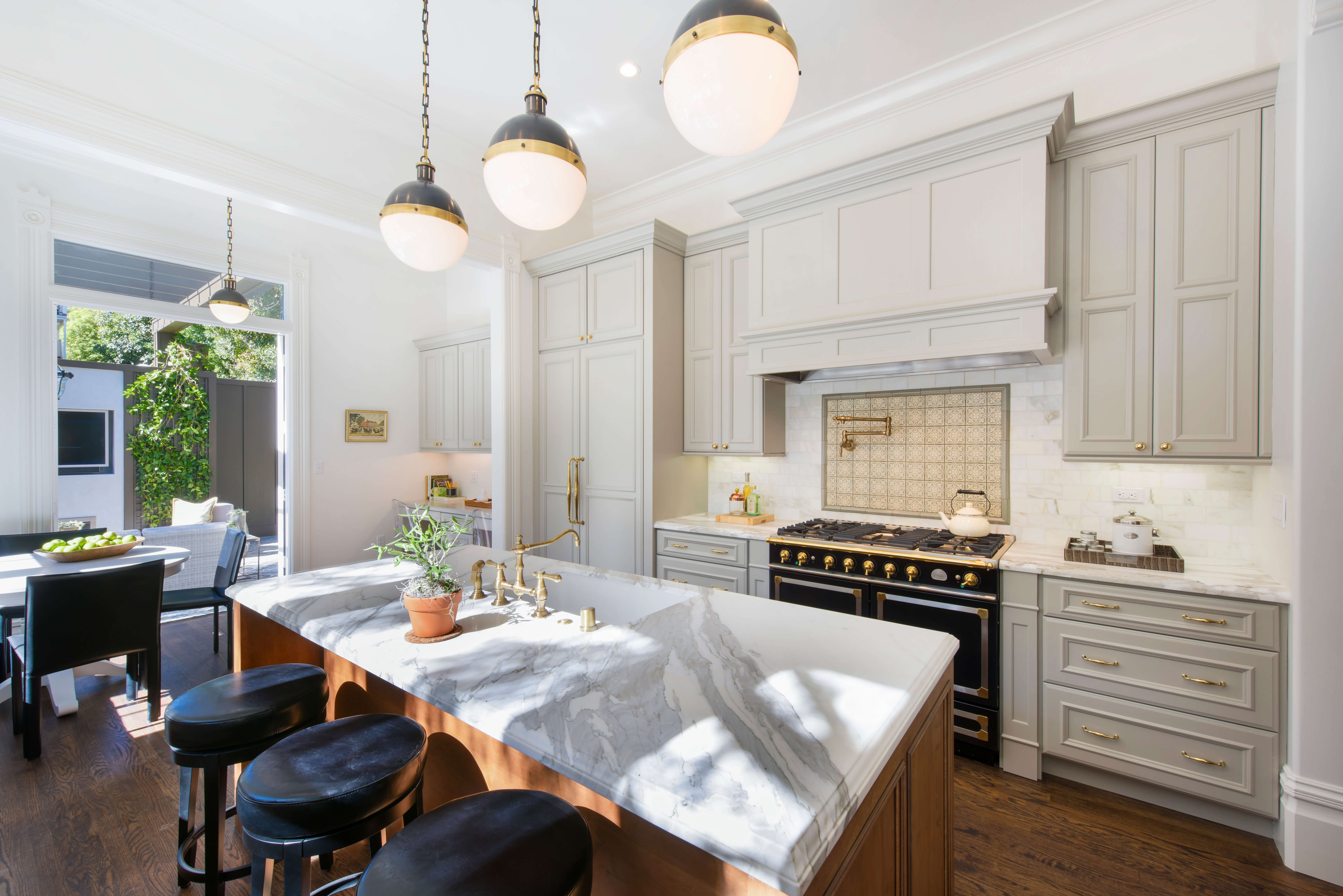 I love the creativity used to conceal the refrigerator in this kitchen design. Here the designer customized the panels used on the face of the refrigerator with custom mullion doors with mirror inserts. The mirror provides a reflective look that almost mimics the glass mullion cabinet doors that are used as accents on the kitchen wall cabinets and built-ins surrounding the fireplace. The fridge in this home is truly a work of art!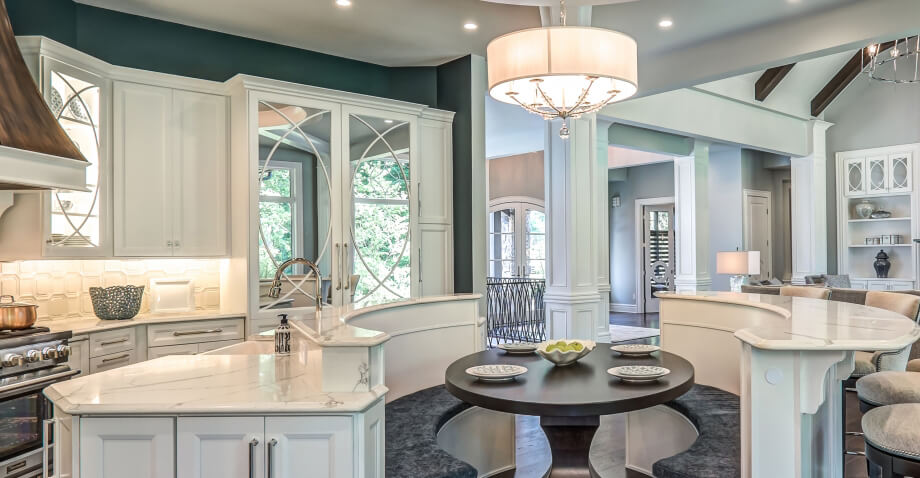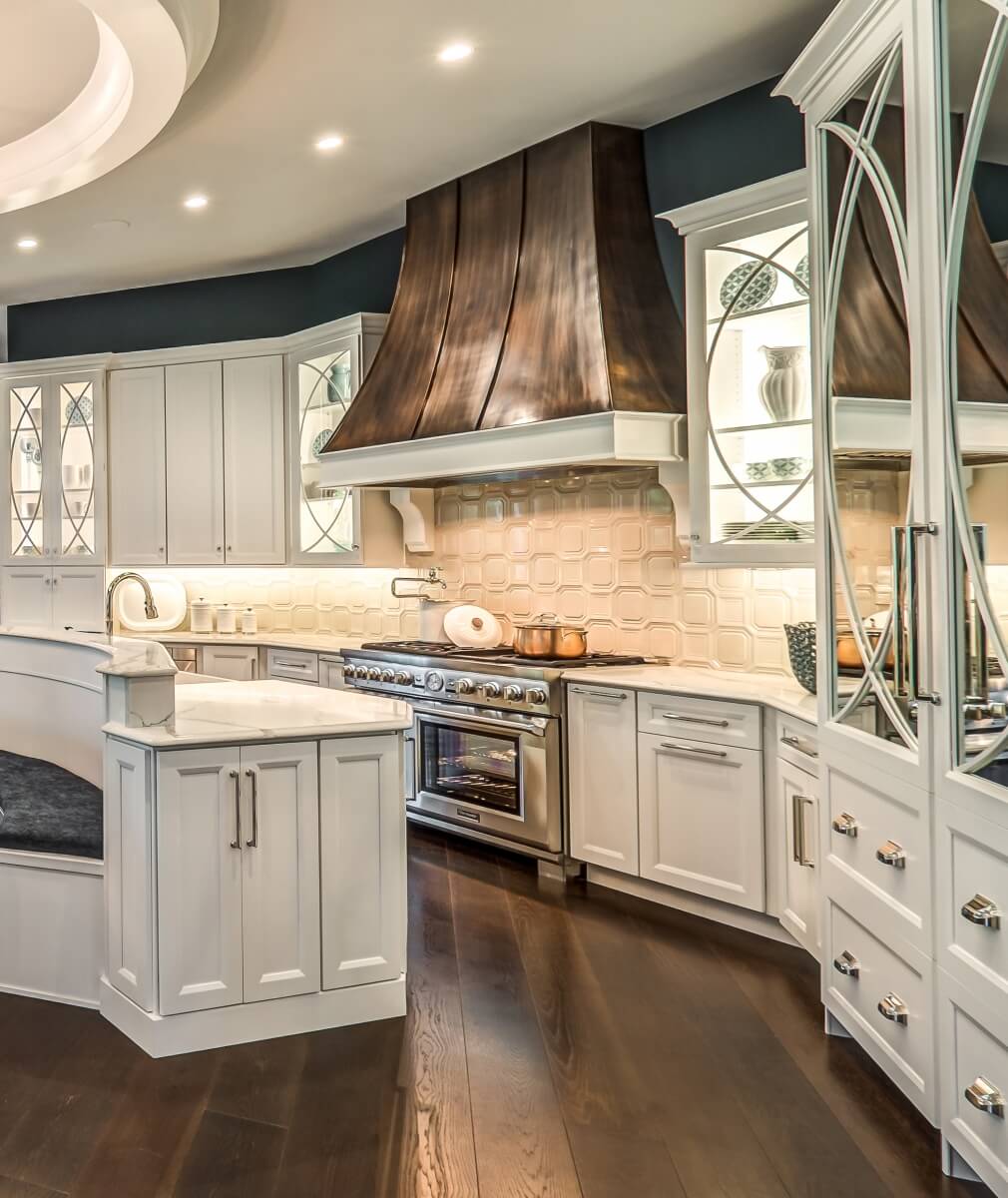 I'd also like to point out, you don't necessarily need to hide the refrigerator when you use a panel ready appliance you can accent it by selecting a contrasting finish/color, or door style.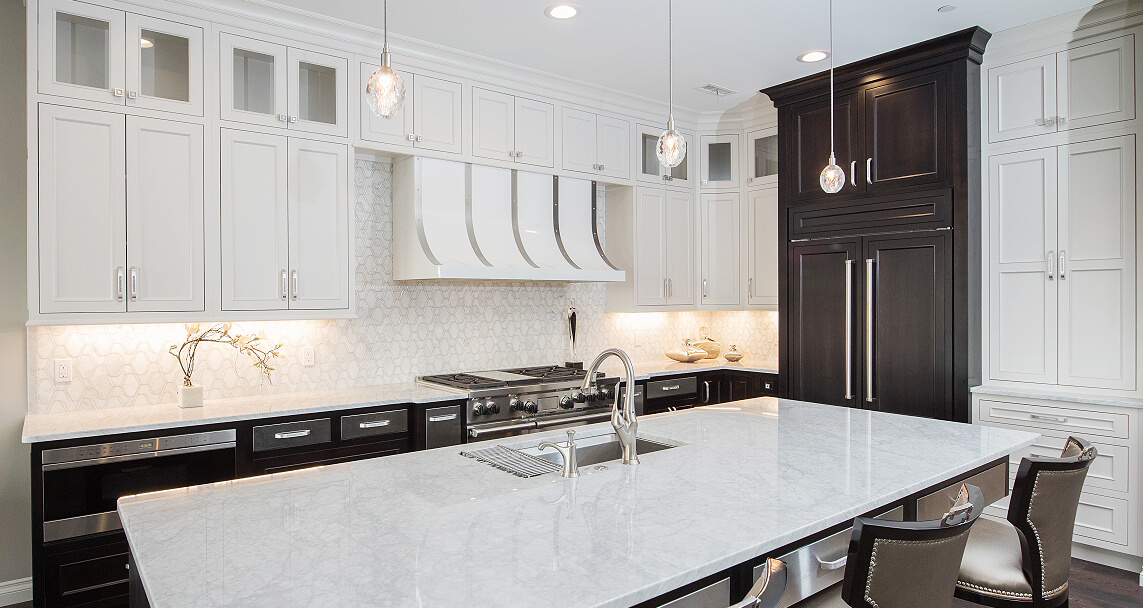 Disguise Your Kitchen Appliances with Cabinetry
Refrigerators that are panel ready are typically counter-depth or built models that allow the appliance to integrate with the surrounding cabinetry and create that beautiful unified look. The panels are styled to match the doors on the cabinetry, which makes that big box in the room almost disappear! It truly acts as a cabinetry disguise.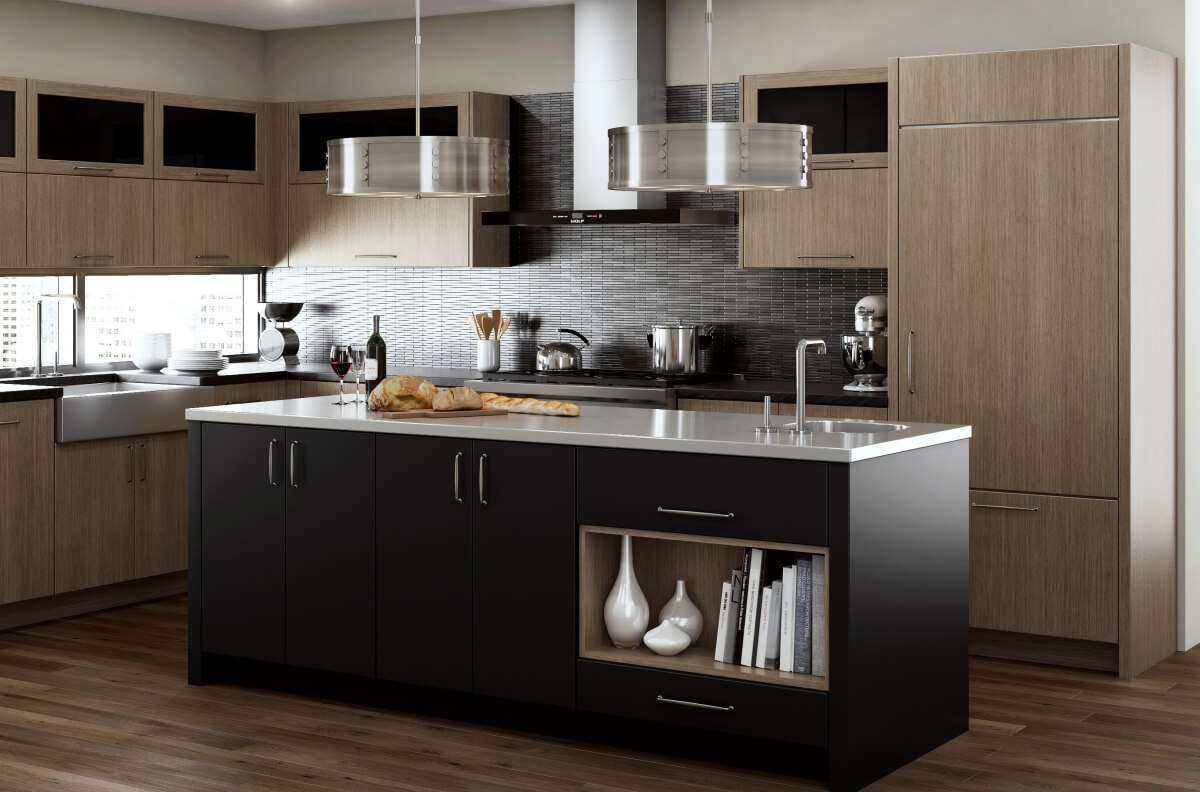 Can you spot the appliance paneled fridges in these remodeled kitchens?