Mirrors have been used as a decorative accent in home interiors for a long time. They add a reflective quality and can make a room feel lighter and brighter and even more expansive. Let's explore the use of a mirror within cabinetry as a creative alternative to regular clear glass.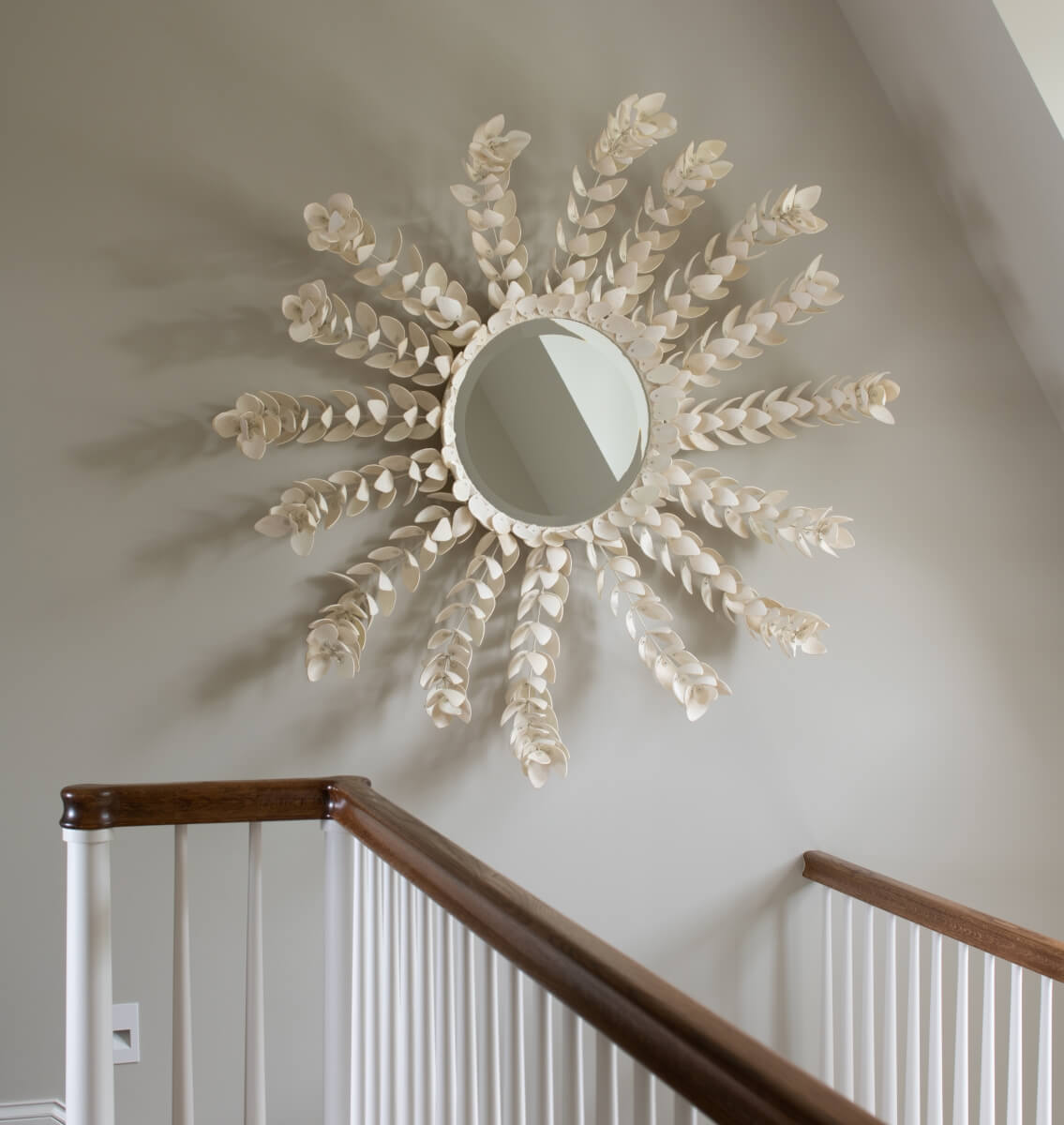 Mirror used within cabinetry doors (behind mullions or simply in place of a glass door) is another wonderful way to add light and reflectivity within a kitchen. For many homeowners, glass or mullion doors don't hide what is stored behind the doors, but a mirror gives the look and feel of glass and yet hides the cabinet interior.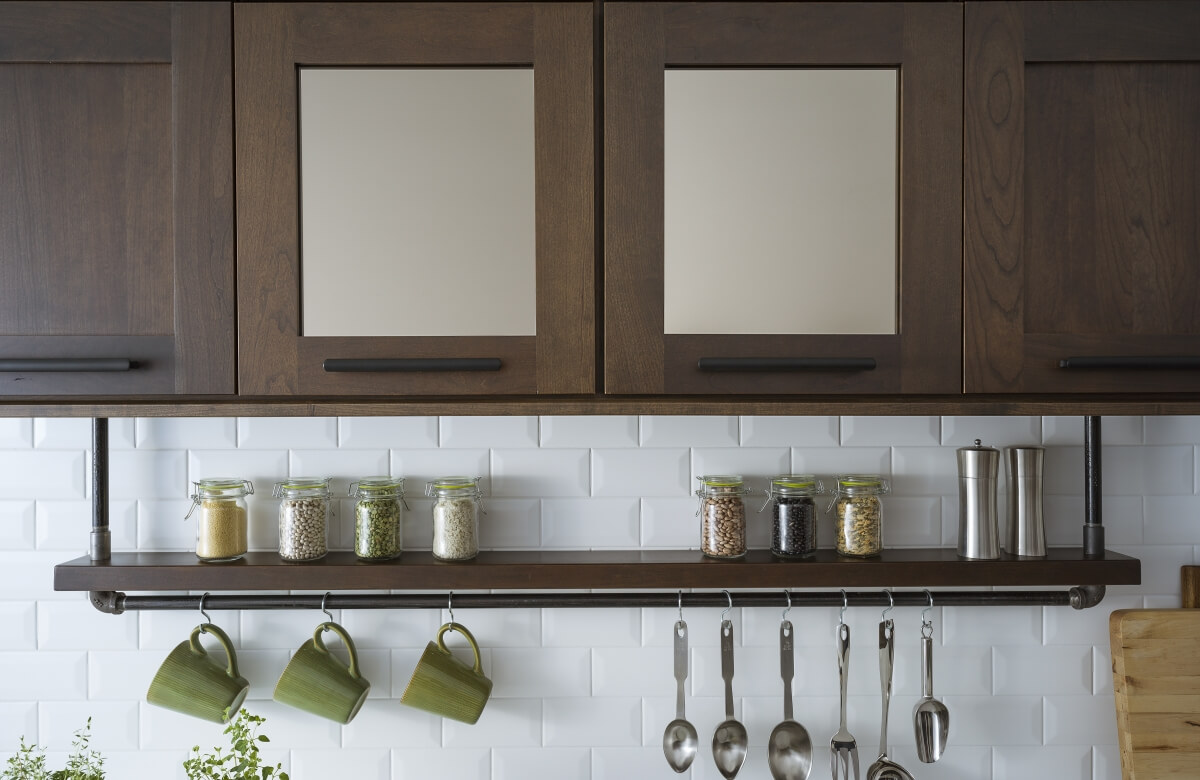 Adding Mirror to Bathroom Cabinetry
Mirror has an obvious use and function within a bathroom and can add an additional place to get ready in the morning, or near a closet, it provides an additional place to get dressed. Adding mirrors to bathroom cabinetry or to the back of a bathroom cabinet helps expand that functionality while also helping make the bathroom feel more expansive. Shown below are several beautiful bathroom examples with mirrored cabinetry by Dura Supreme.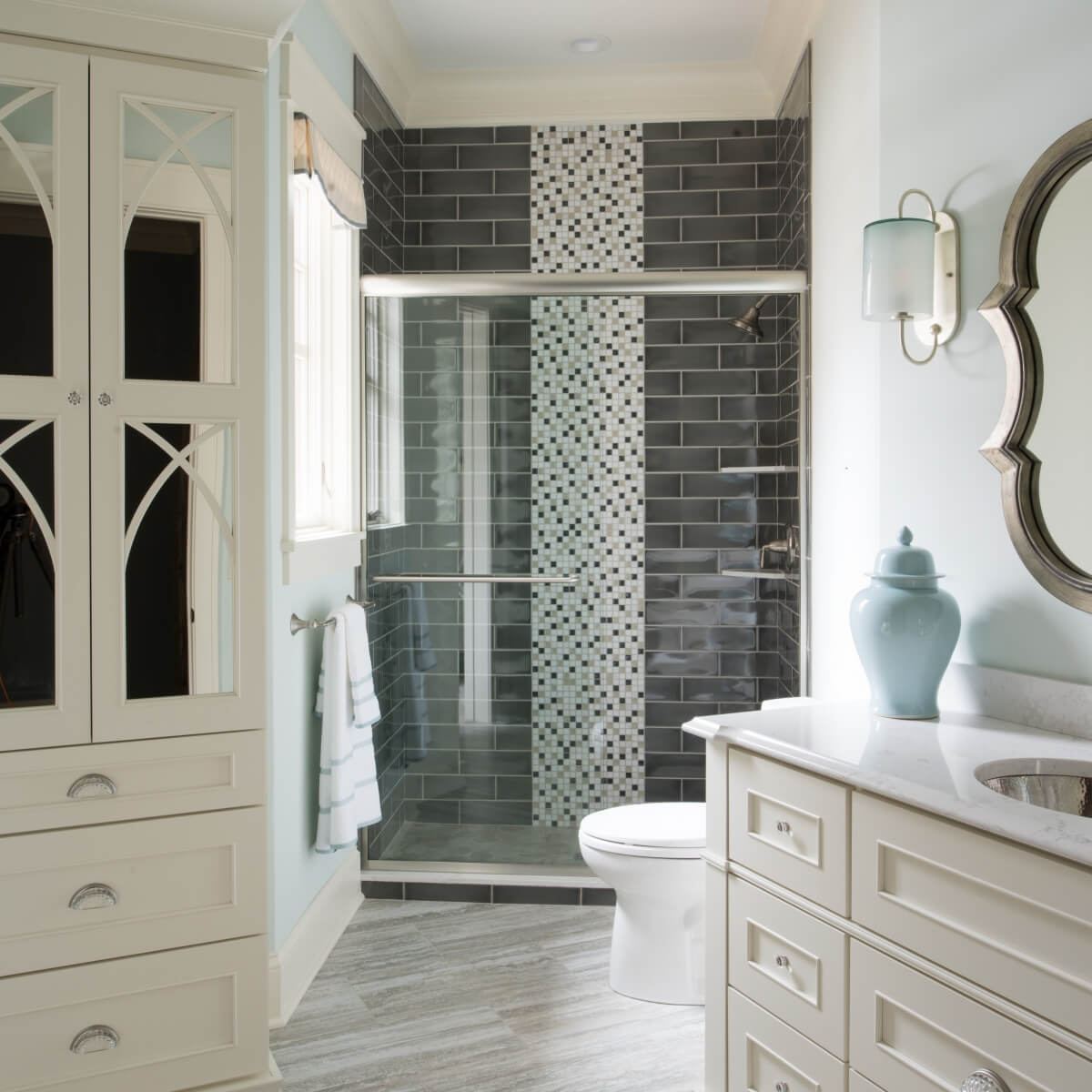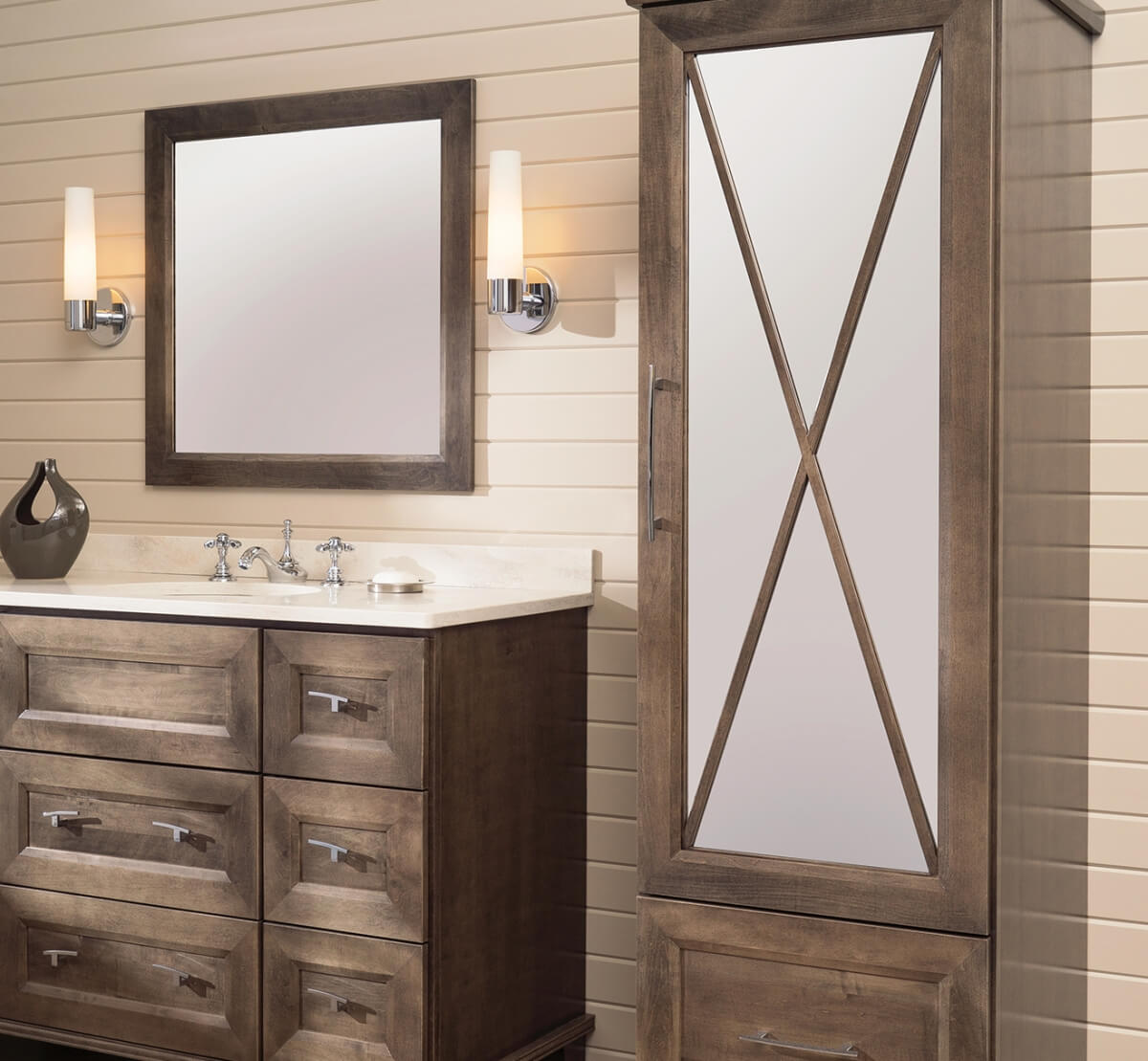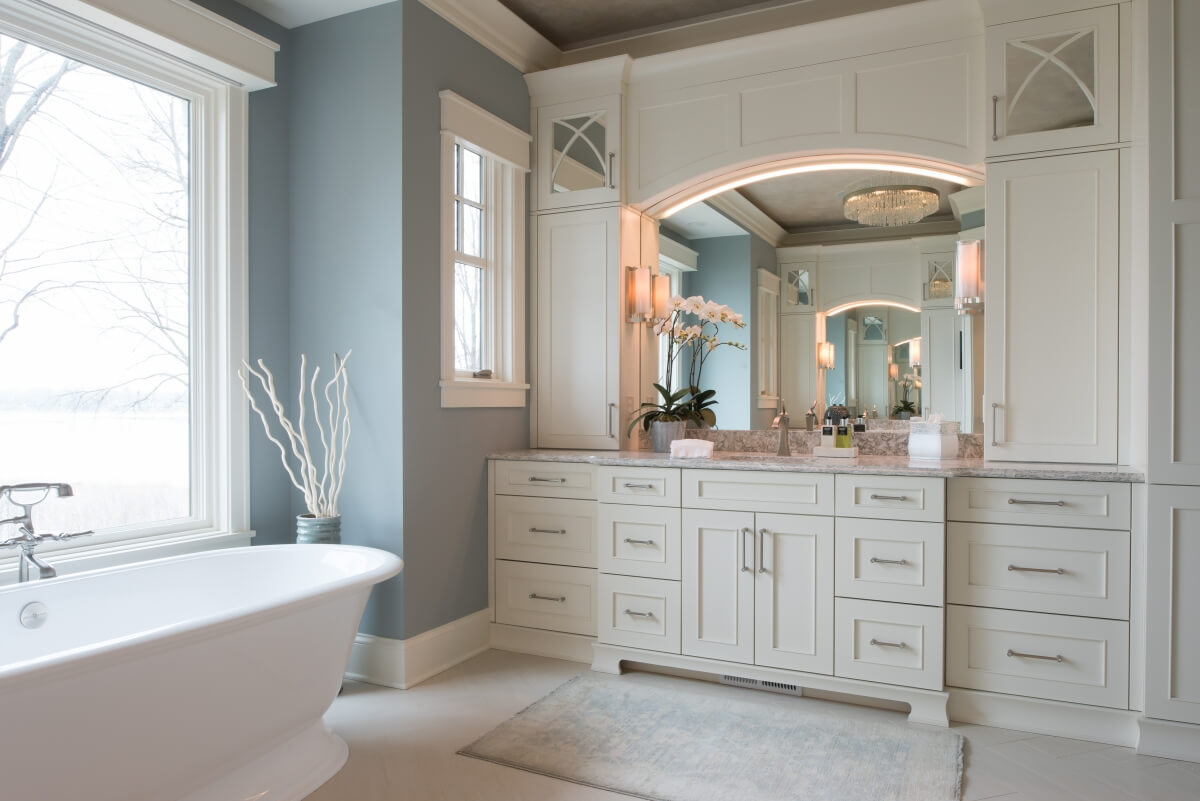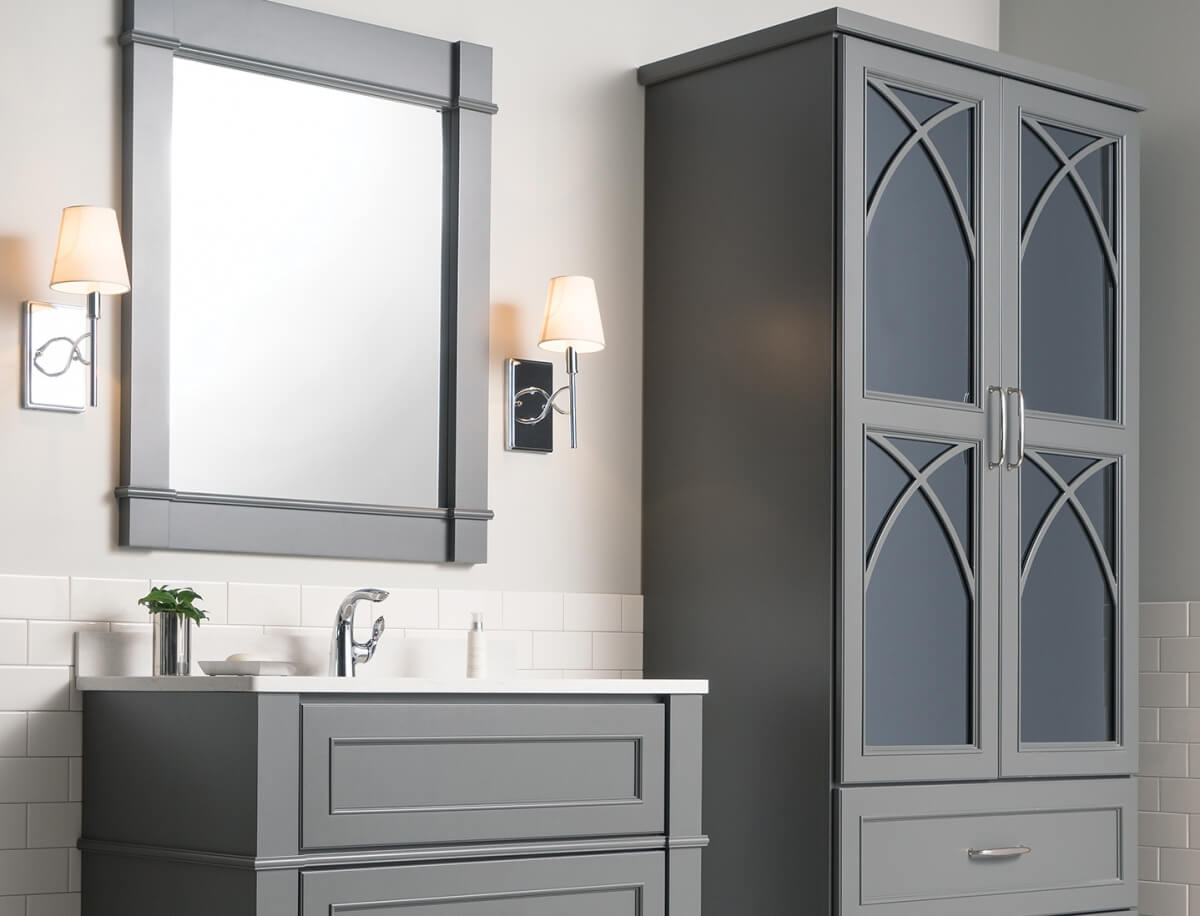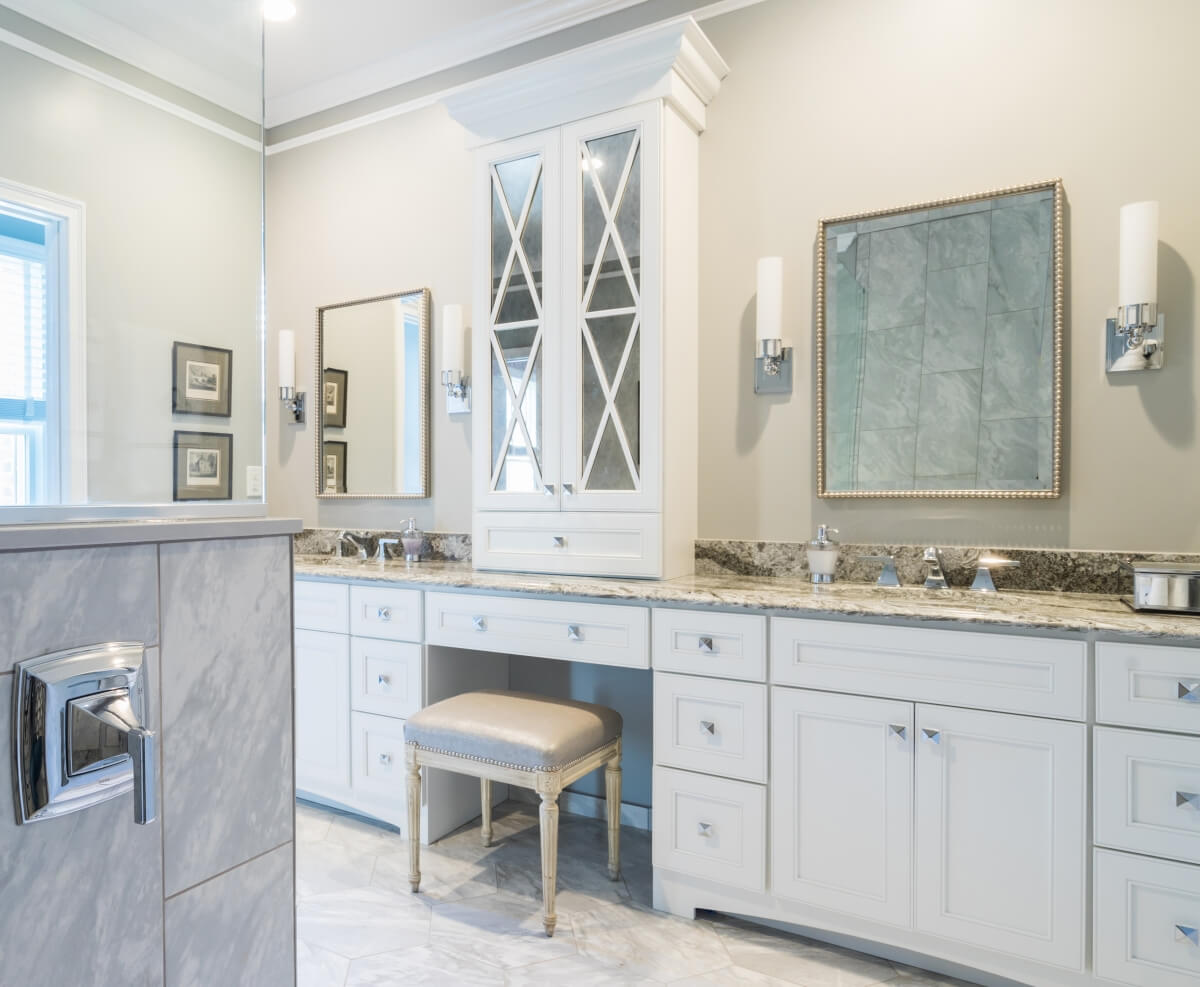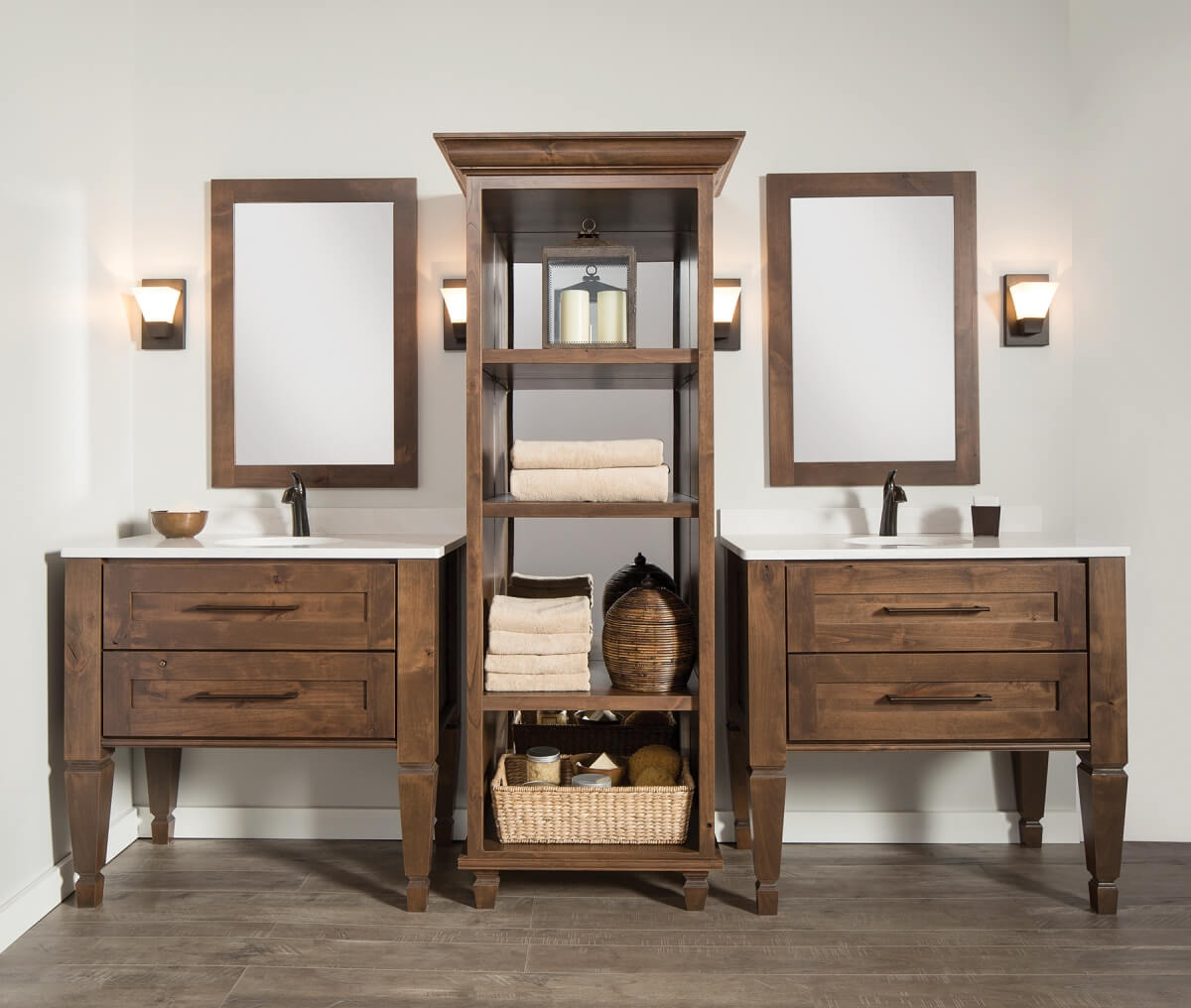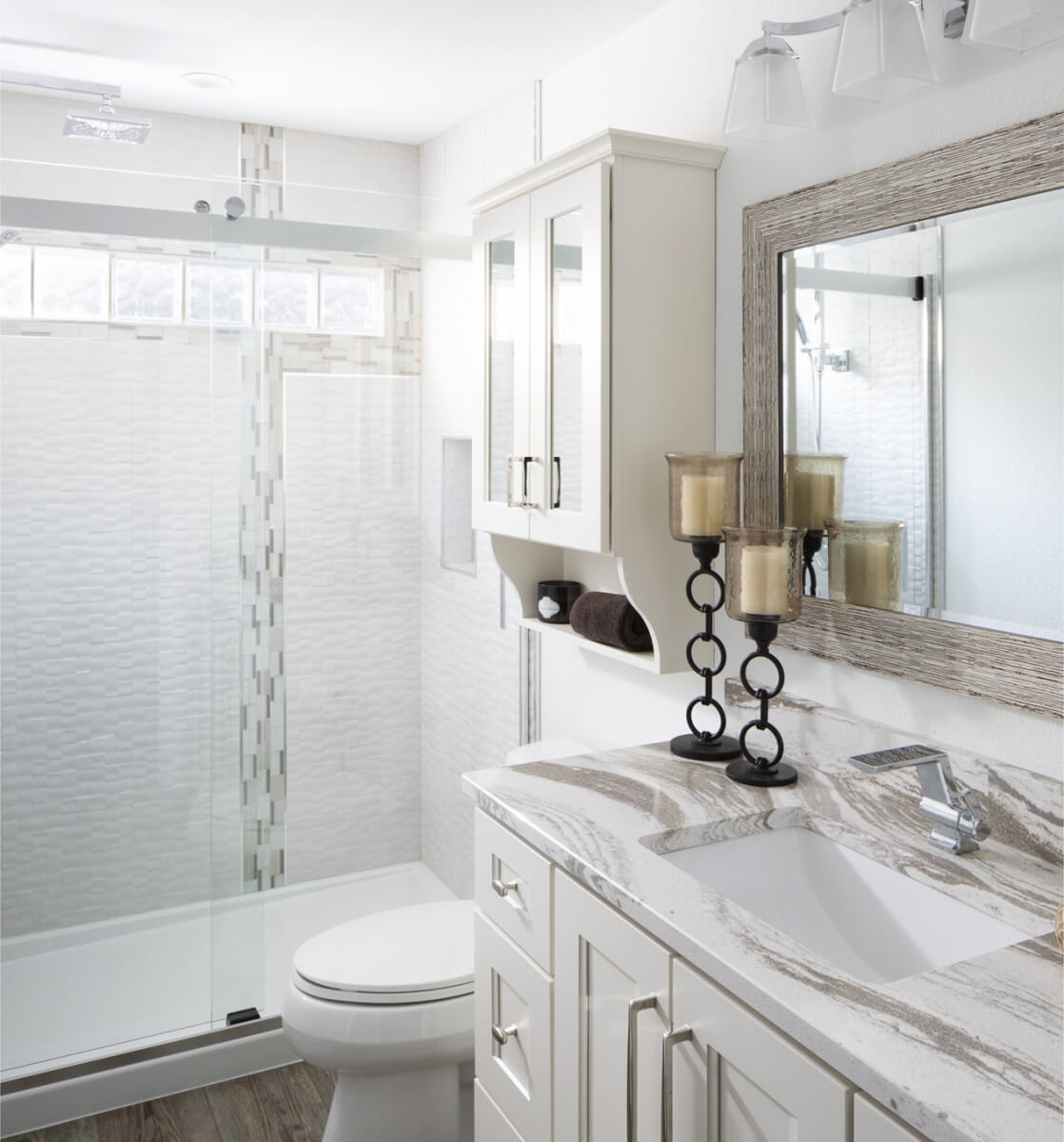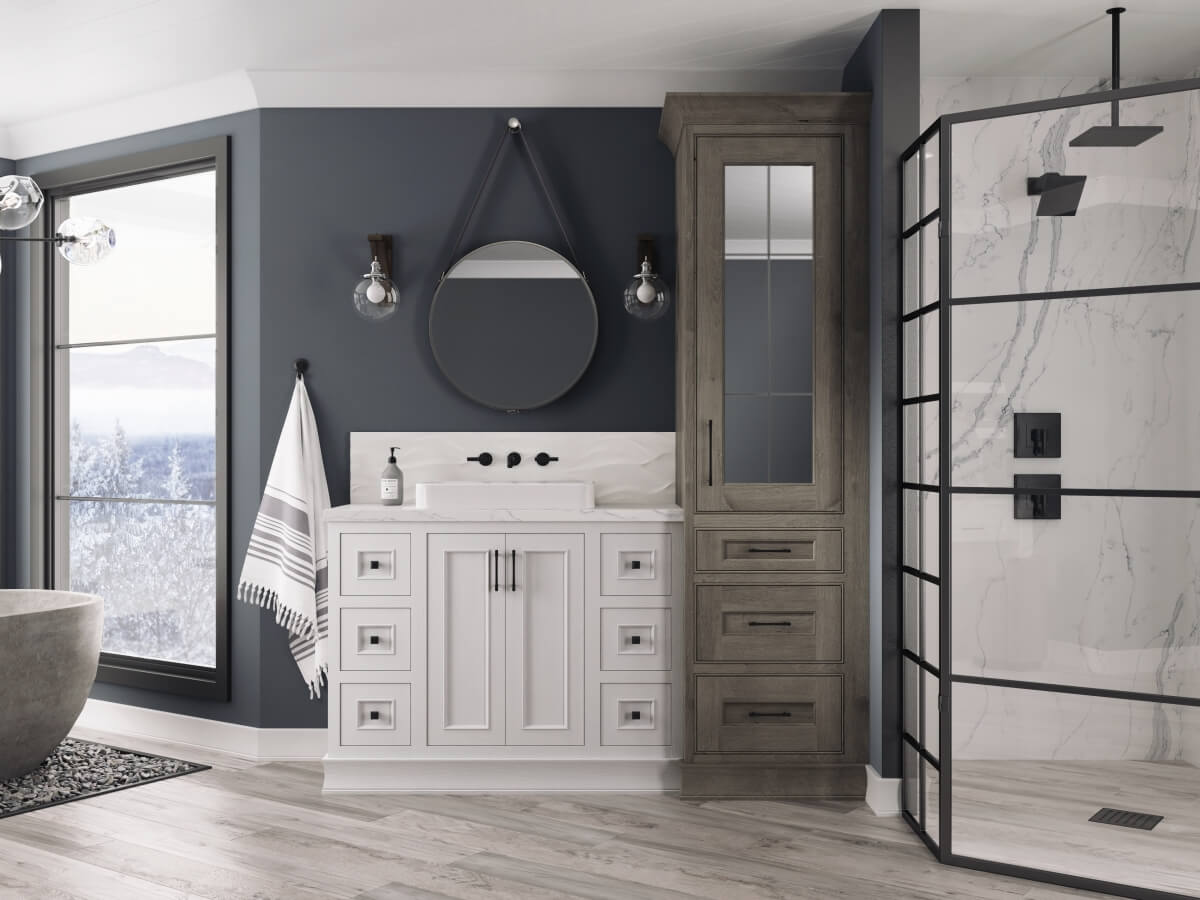 Incorporating Mirrors in the Kitchen
In the kitchen, a mirror can be used within a cabinet door, or as a backsplash, or in the back of a cabinet. Shown below are several great examples with Dura Supreme Cabinetry for using mirrors within the kitchen.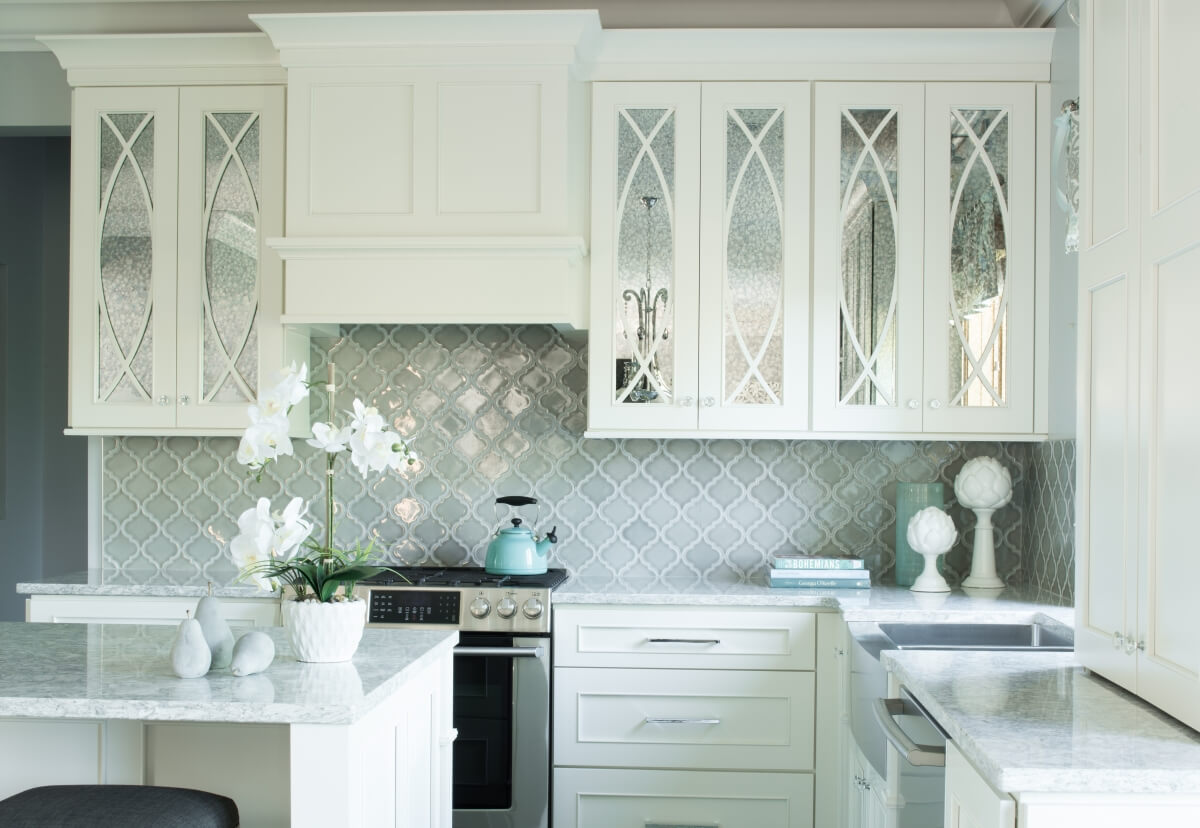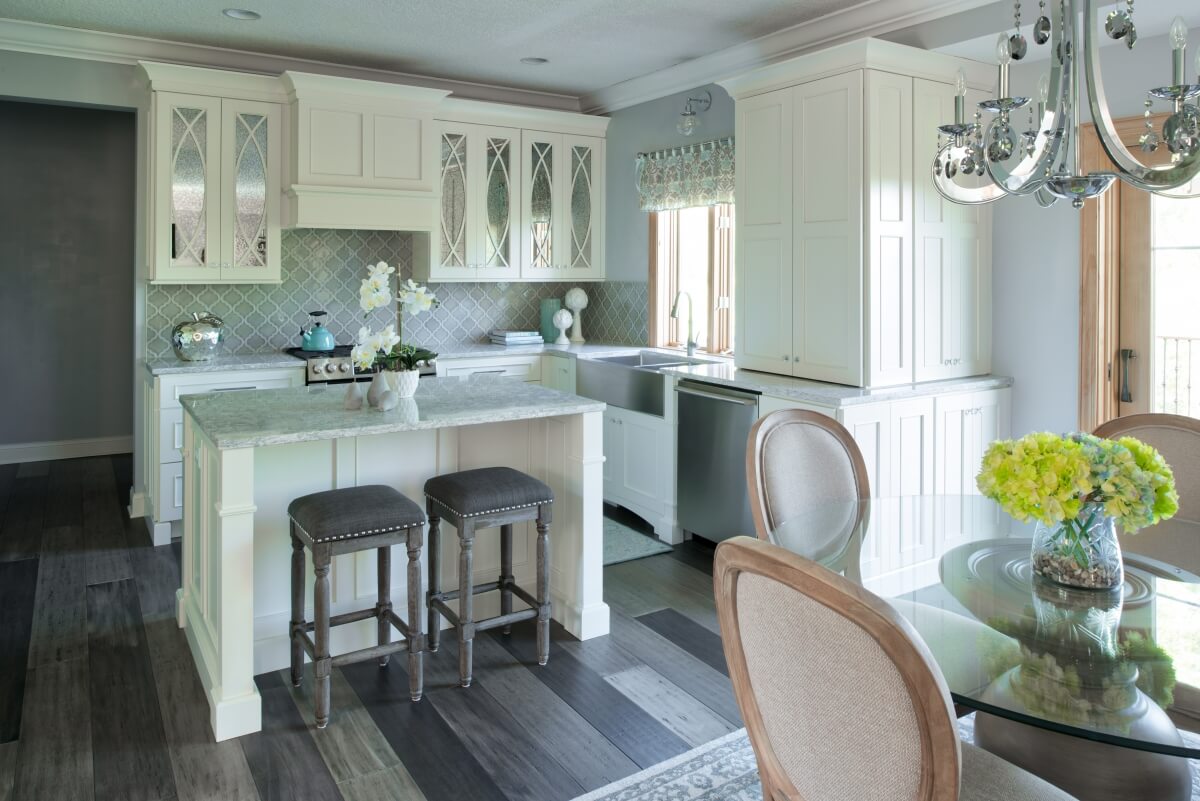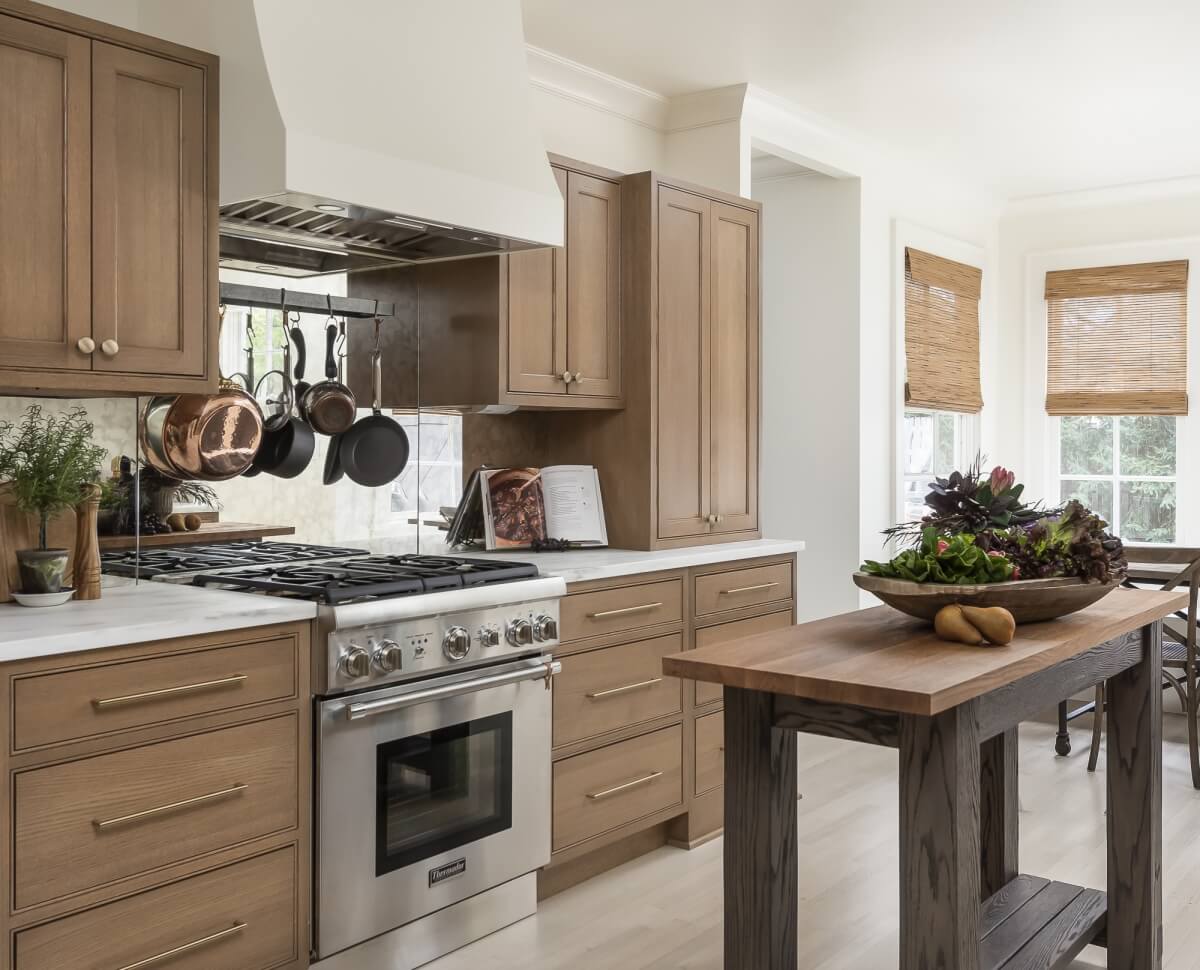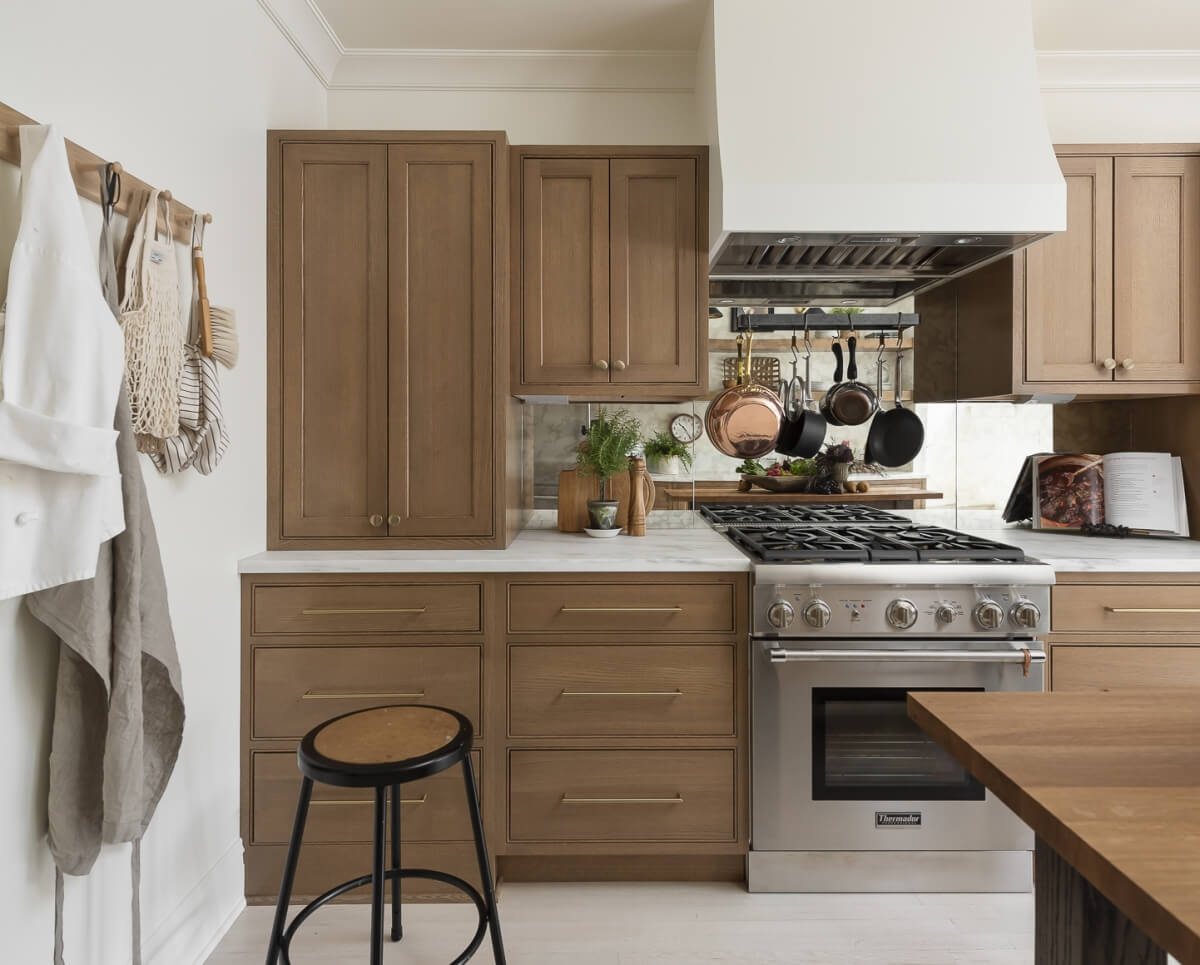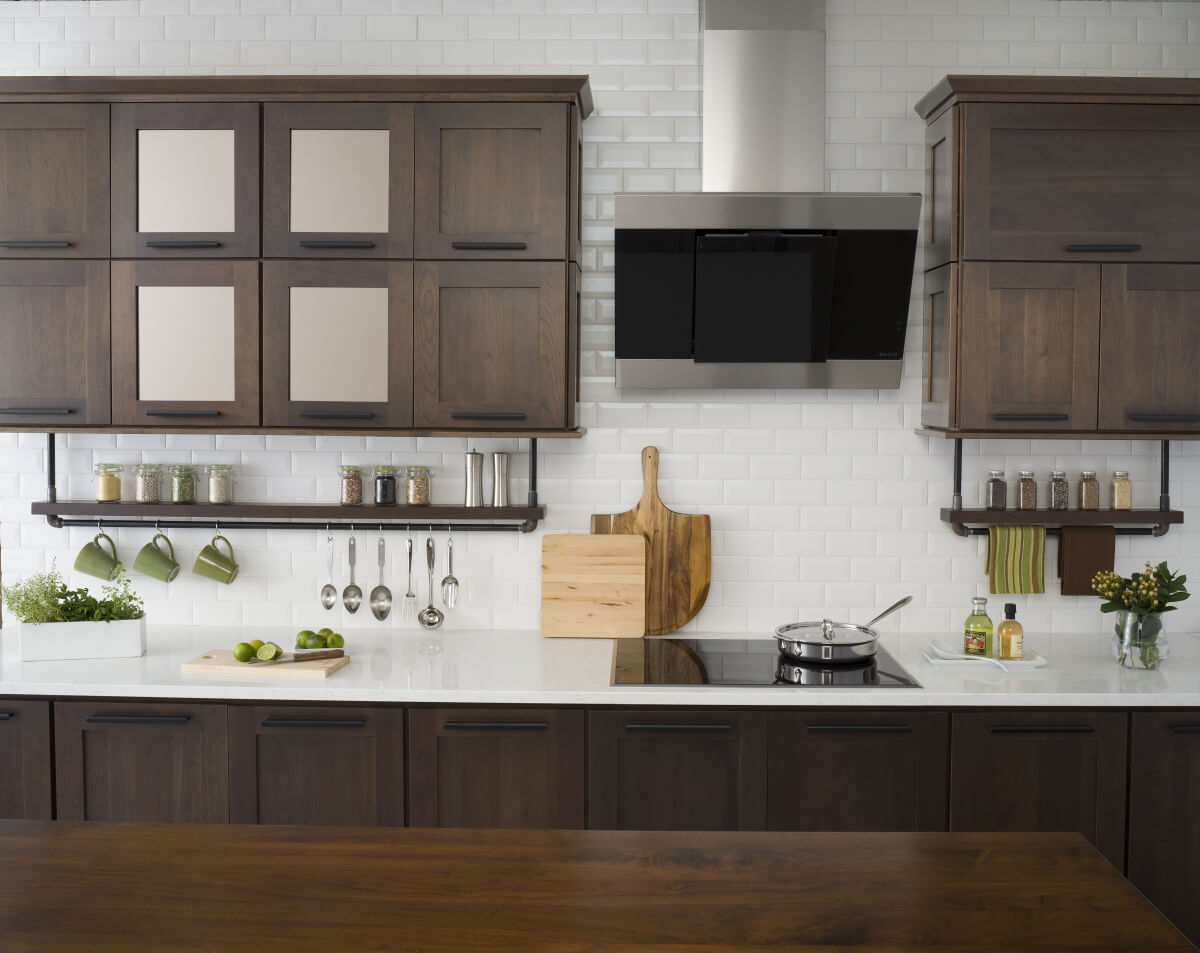 These kitchens both incorporated mirror mullion door appliance panels to create hidden refrigerators with a decorative furniture style.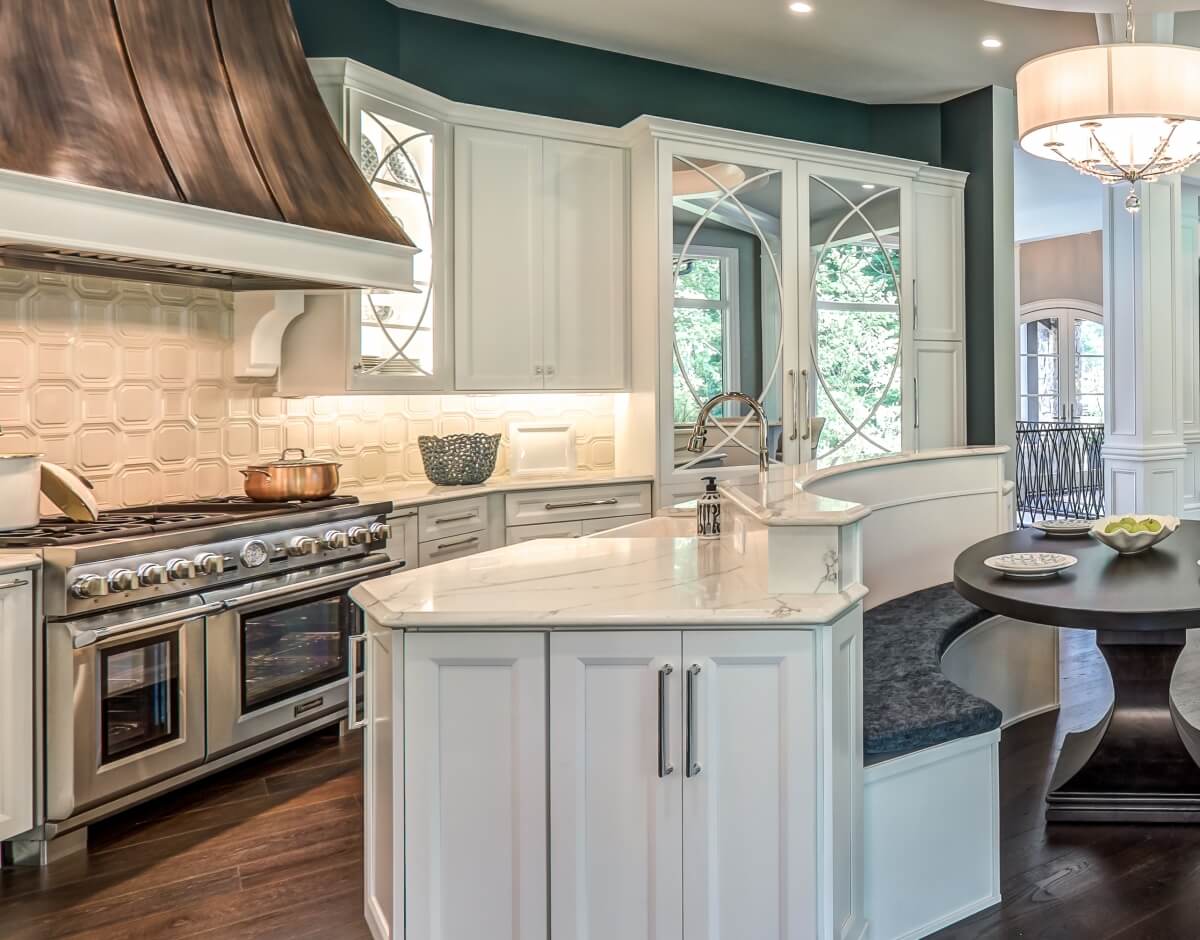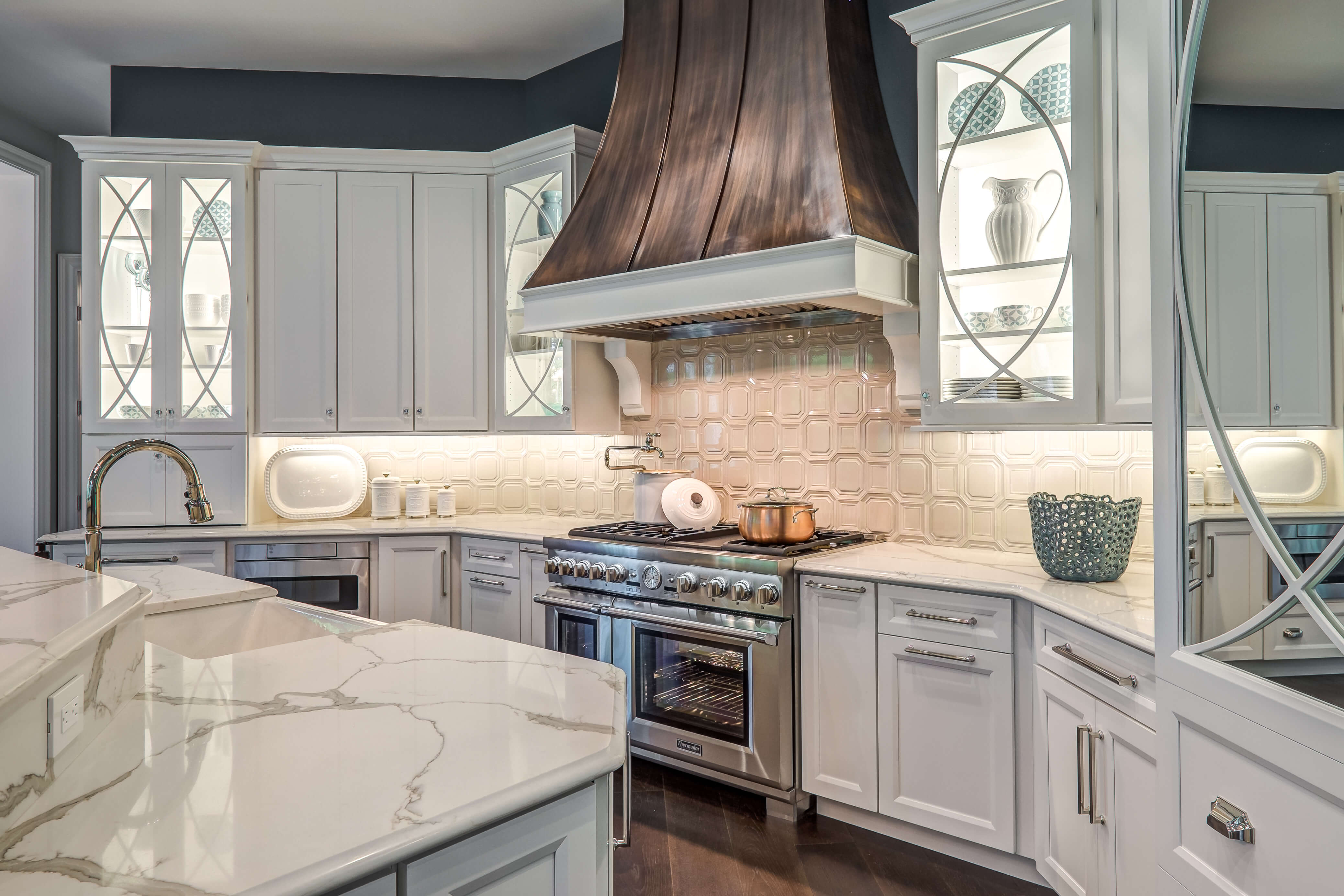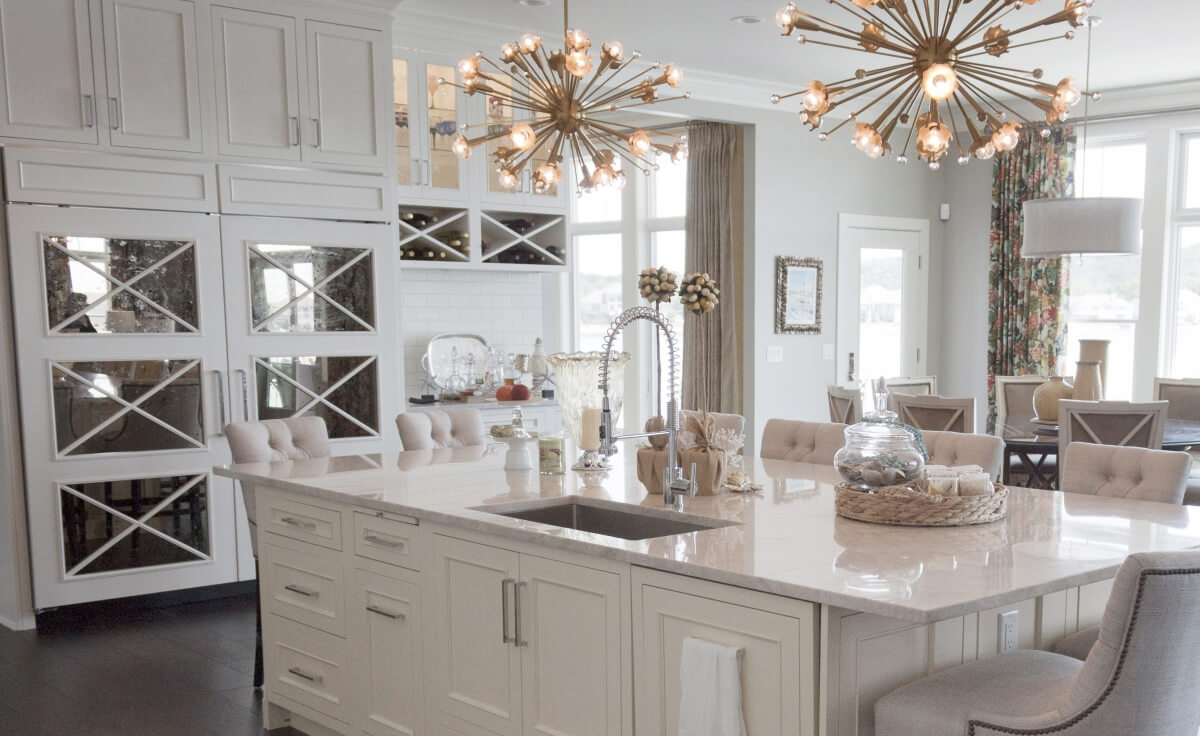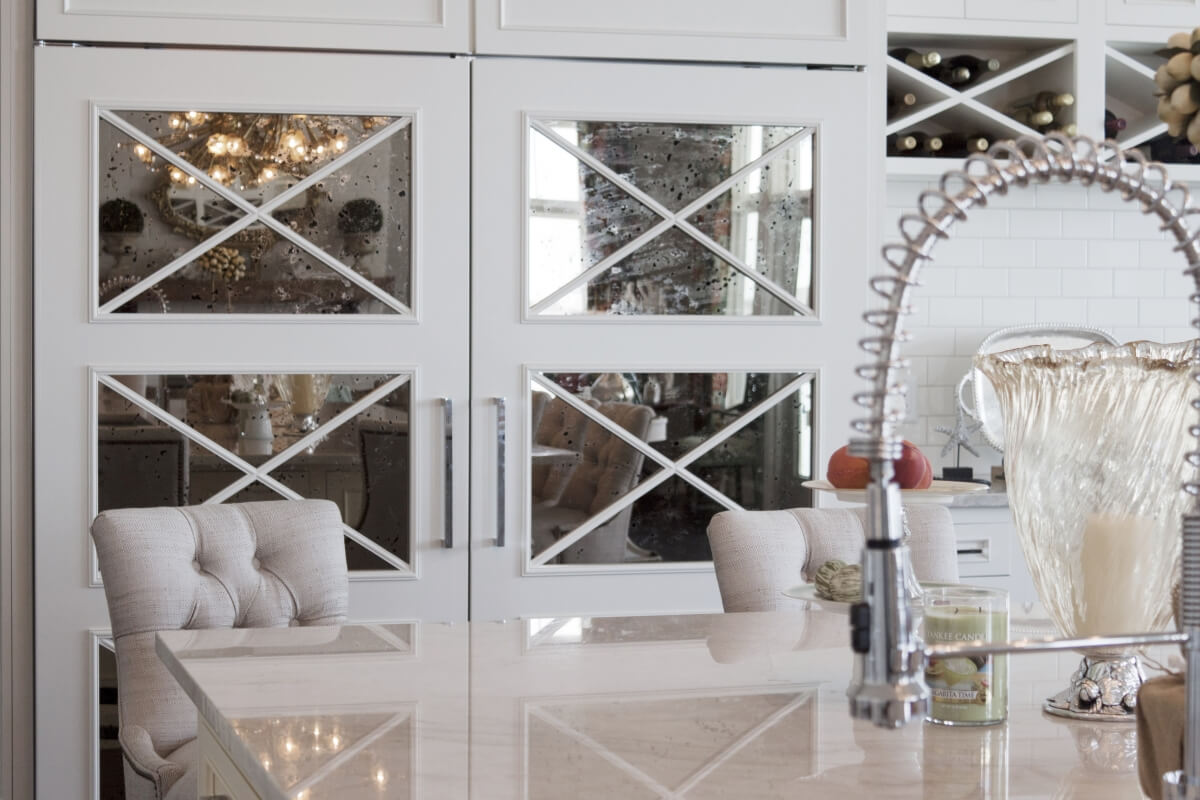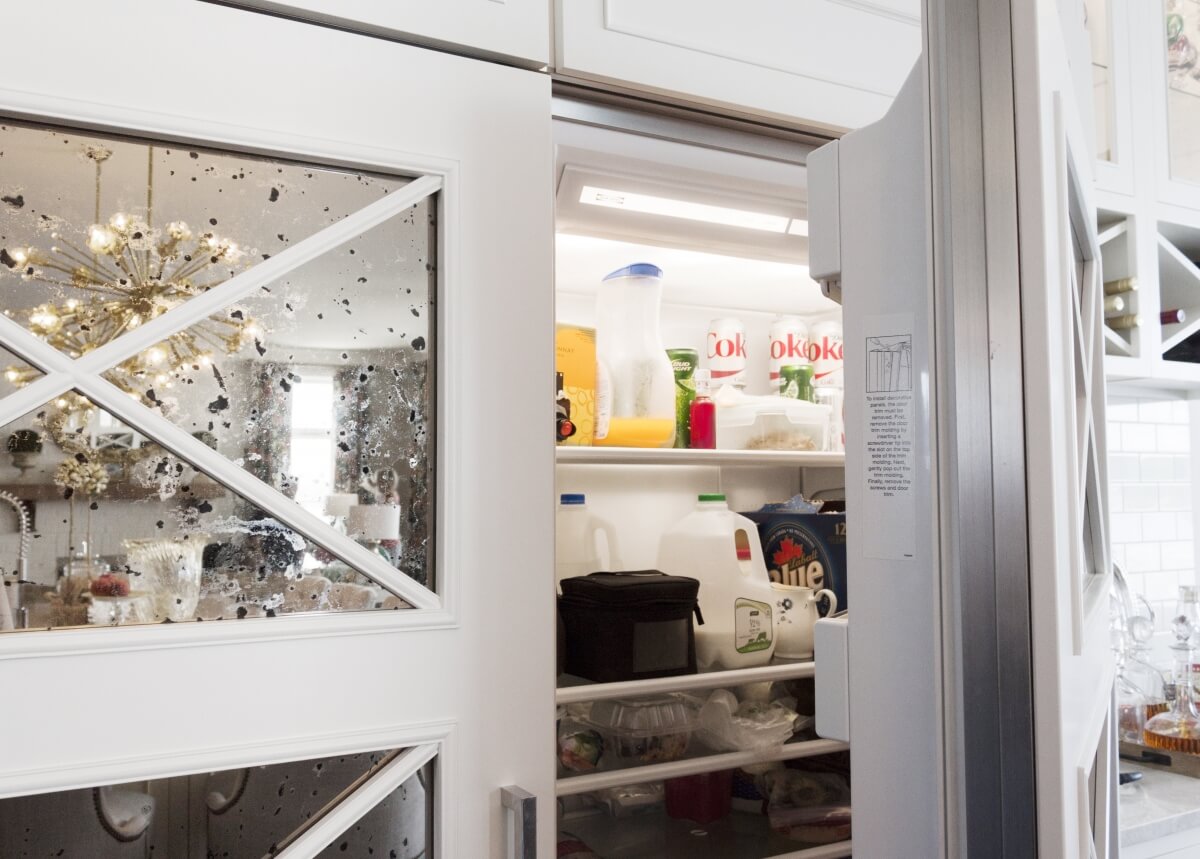 Expanding a Small or Dark Room with Reflections
Small, dark, and/or narrow spaces like entryways, basements, home offices, etc. can benefit from mirrored design elements.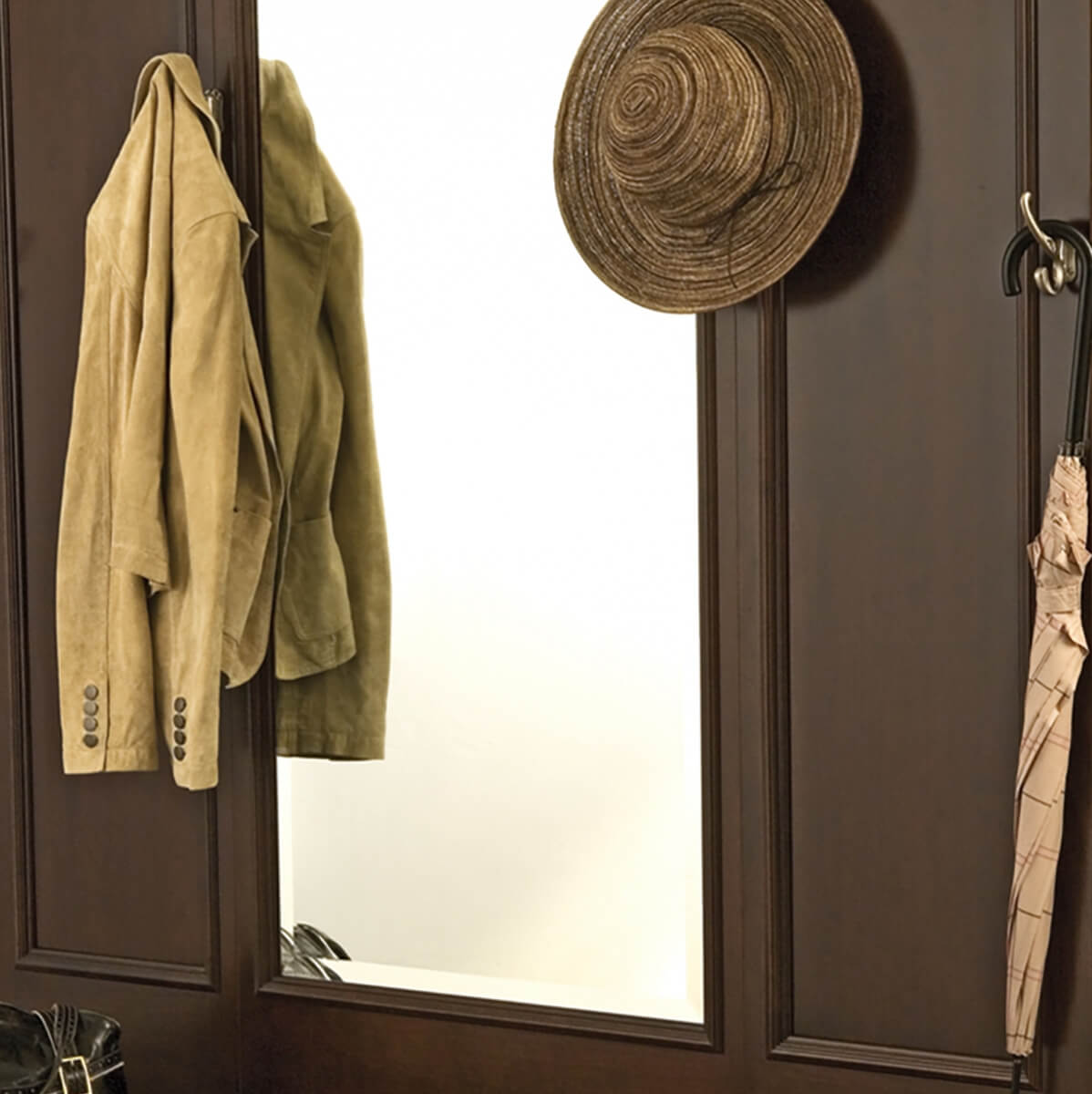 Mirrors can be used to help expand natural light further into a home or to help a room feel larger then it actually is. Like this hallway that is centered toward the middle of the home. With the reflective cabinets, the natural light from the kitchen window bounces additional light into this hallway space making the walkway feel brighter and inviting.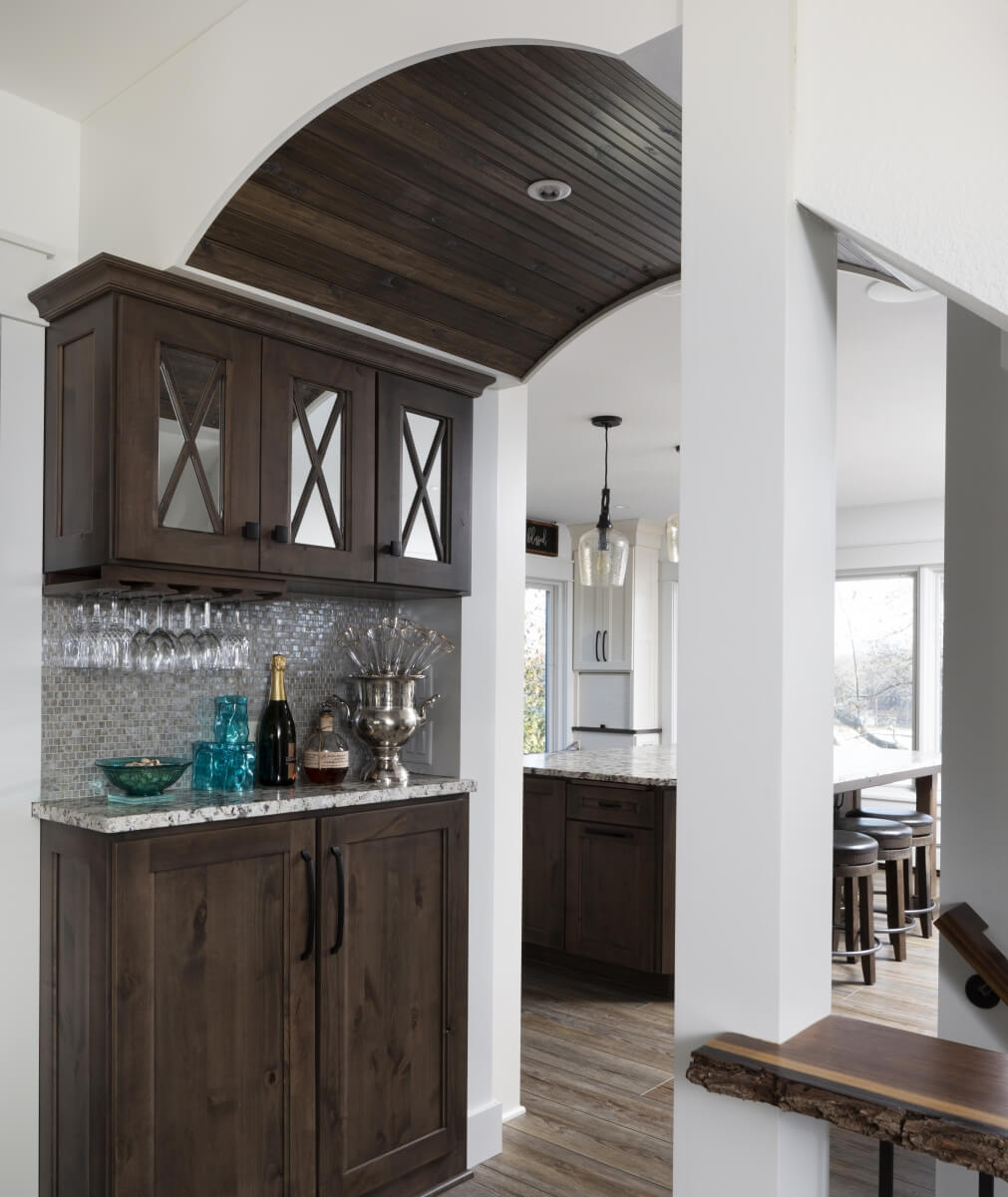 This basement uses a mirrored backsplash to bounce the reflection of the detailed Moroccan lighting to create a beautiful lighting effect to the space. The mirror also helps the windowless basement feel more spacious.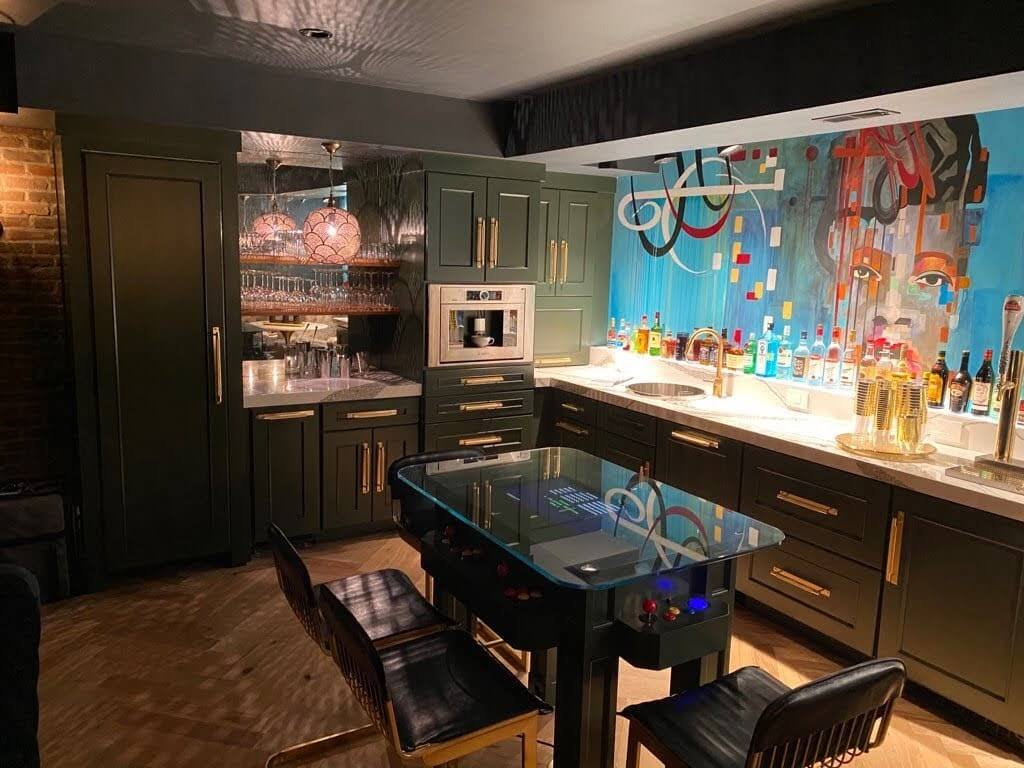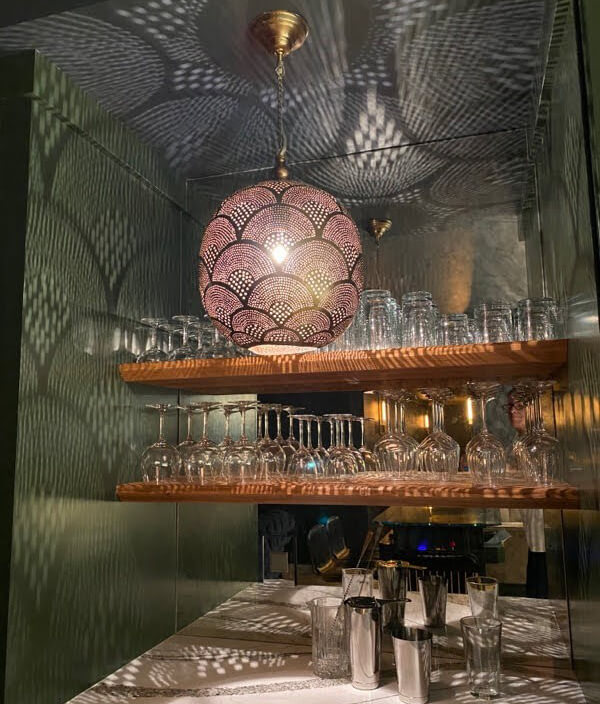 How will you use mirrors in your next interior design project?