The color Black is making a strong comeback in home interiors!  Black has long been a classic and classy accent for interiors and with the current popularity of gray home interior color palettes, black is making an impactful comeback.
This dramatic color creates a striking contrast to white painted cabinetry and lends itself to traditional, transitional, and contemporary style environments.
We are seeing high-end, new construction projects featuring stunning black accented architectural elements, like black window frames and doorways. Window and door manufacturers are coming out with beautiful black product options to meet this new demand.
Kitchen appliances, plumbing fixtures, countertops, and light fixtures are making bold statements in kitchen designs with sleek black and matte black finishes.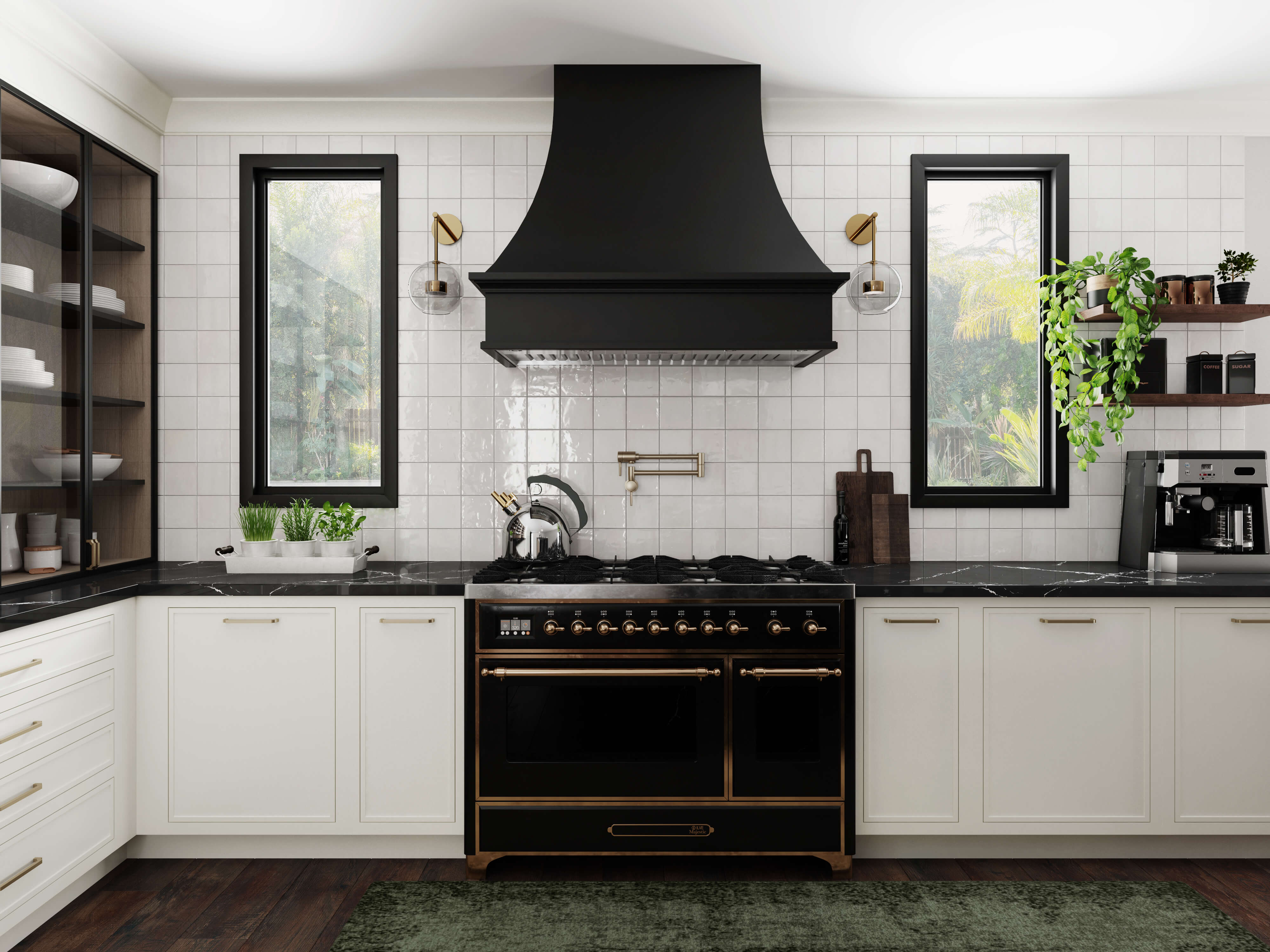 This kitchen features a Black range with a Black painted curved wood hood from Dura Supreme Cabinetry.
With the popularity of the Black Color Trend, black painted and stained cabinetry is being used to accent specific areas of the kitchen (I.E. a kitchen island, wet bar, pantry, etc.). Adding a few accent cabinet doors in black against white cabinets can create a very eye-catching feature in a room.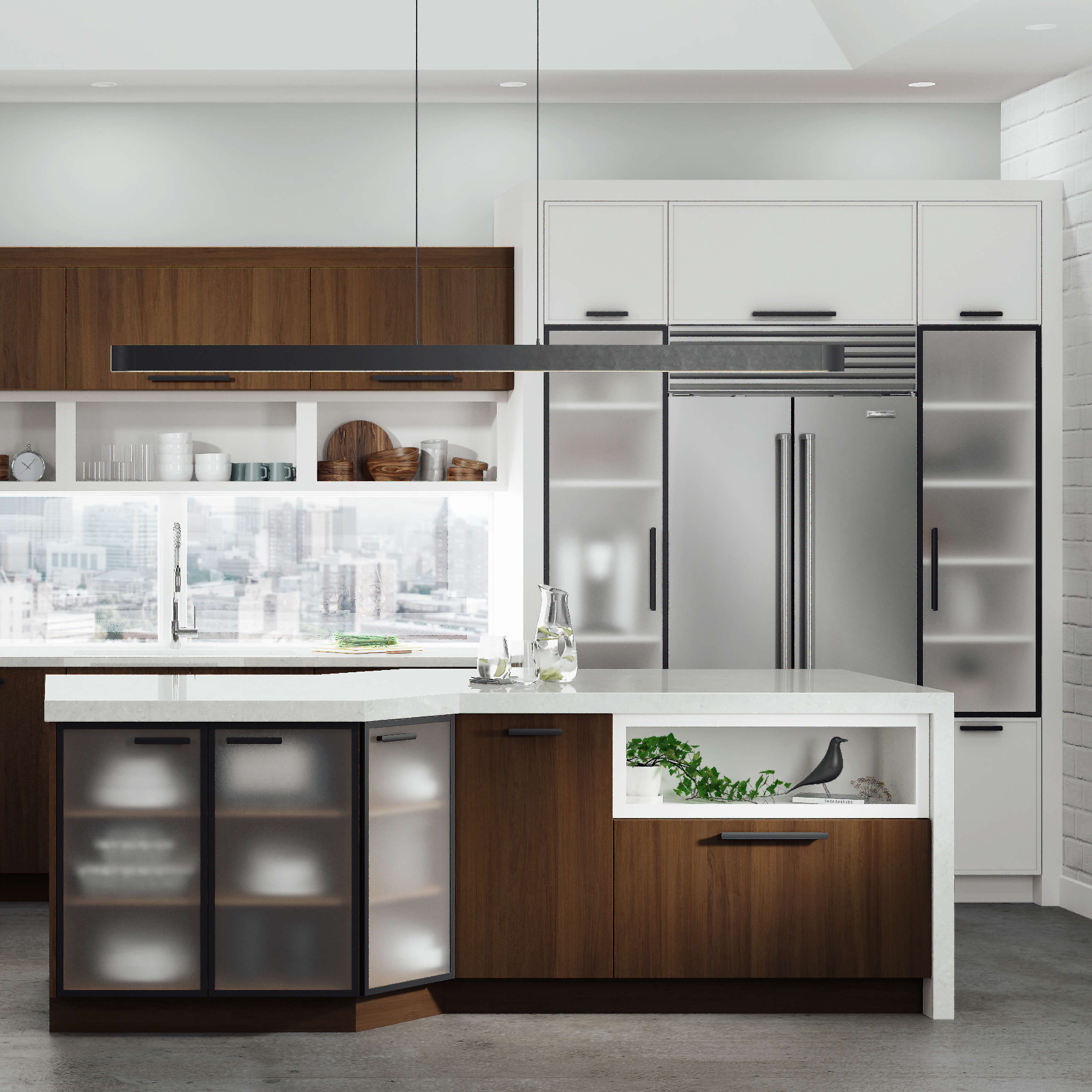 Black Aluminum Framed Cabinet doors from Dura Supreme in the Onyx finish highlight the pantry area around the refrigerator and the bump-out on the kitchen island.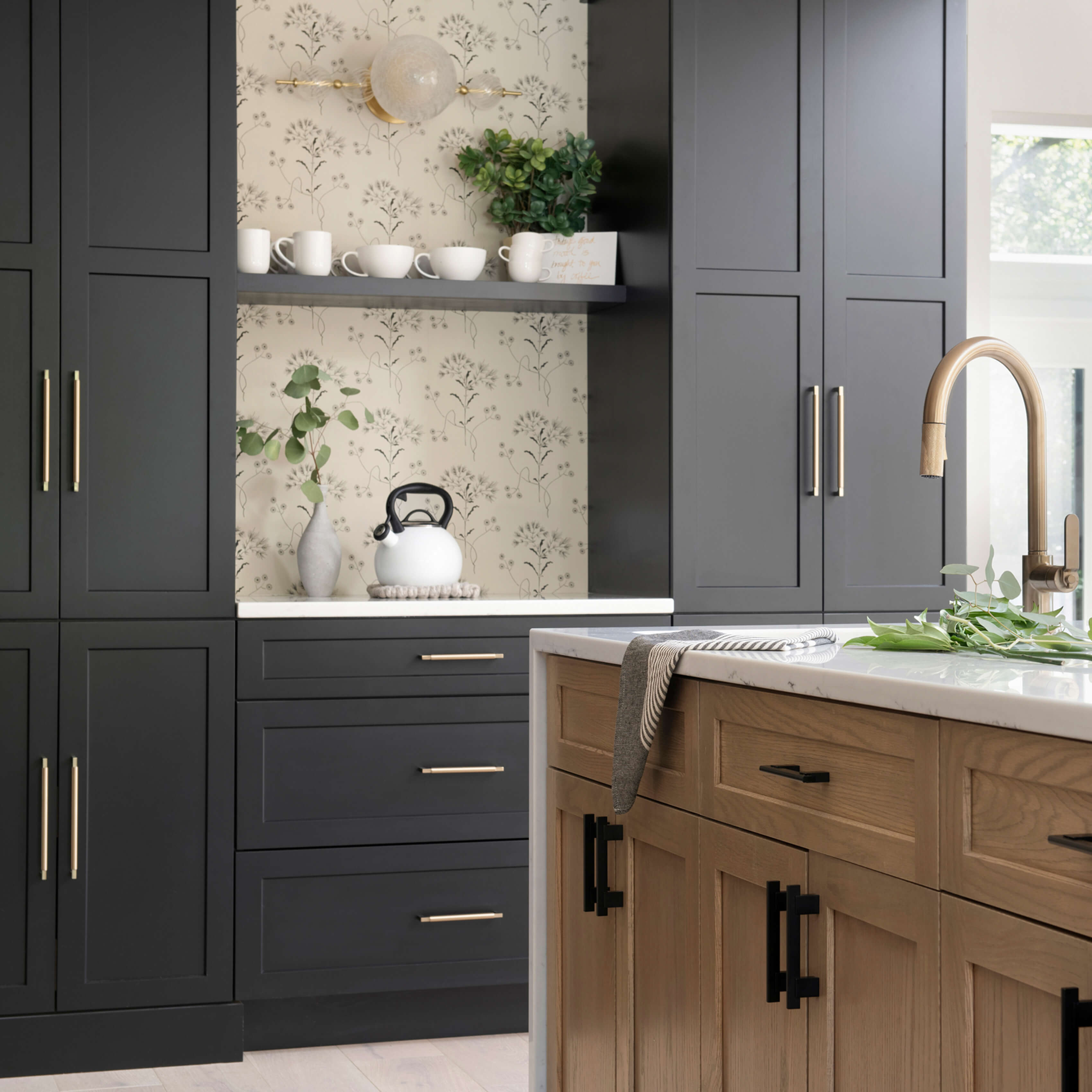 The coffee bar area in this kitchen is emphasized with "Black" painted cabinets from Dura Supreme. Kitchen design by Adorned Homes, Twin Cities, Minnesota.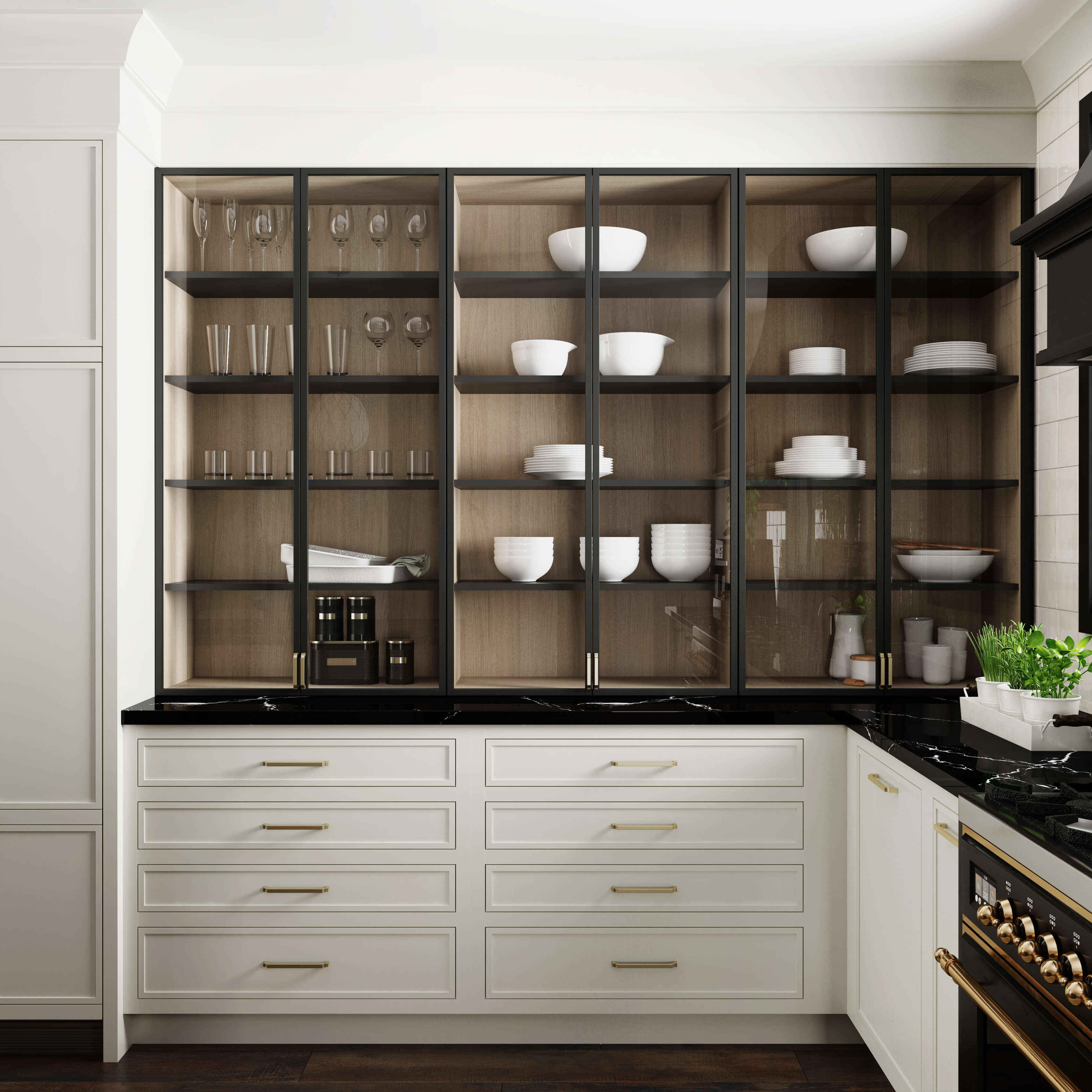 Black Aluminum Framed Cabinet doors from Dura Supreme in the Onyx finish create a beautiful frame for the decorative serveware storage in this kitchen design.
In some spaces with a lot of natural light with a bright color palette, Black or Graphite painted cabinets or dark black stained cabinets are being used for the majority of the cabinetry in a kitchen or bath.
Dura Supreme offers a wide variety of options for creating black cabinetry. Here are just a few of the finishes I'd like to highlight in our product offering…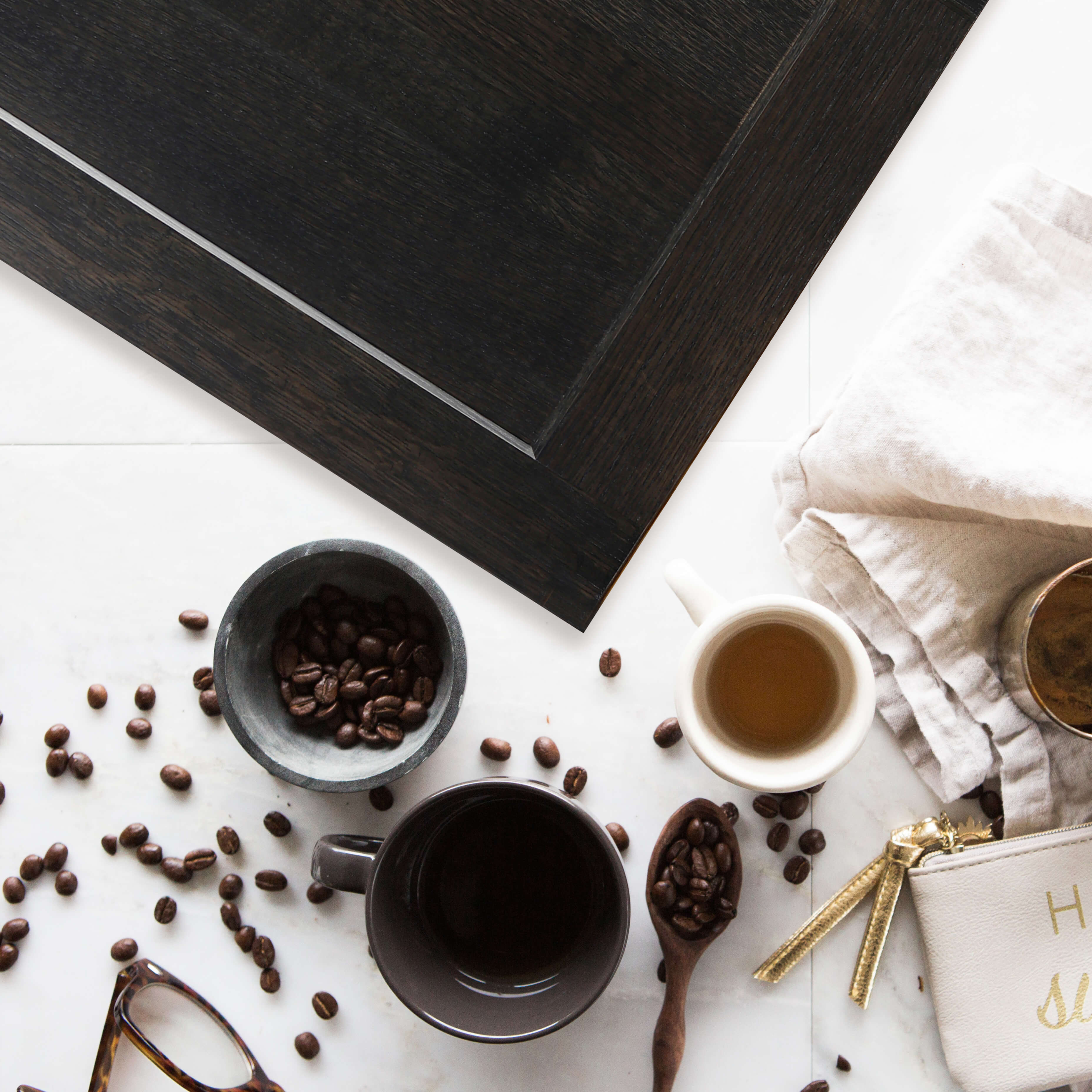 ONYX – Not a fan of paint? Dura Supreme's "Onyx" stain is a great choice if you're looking for a black stained finish for your cabinetry.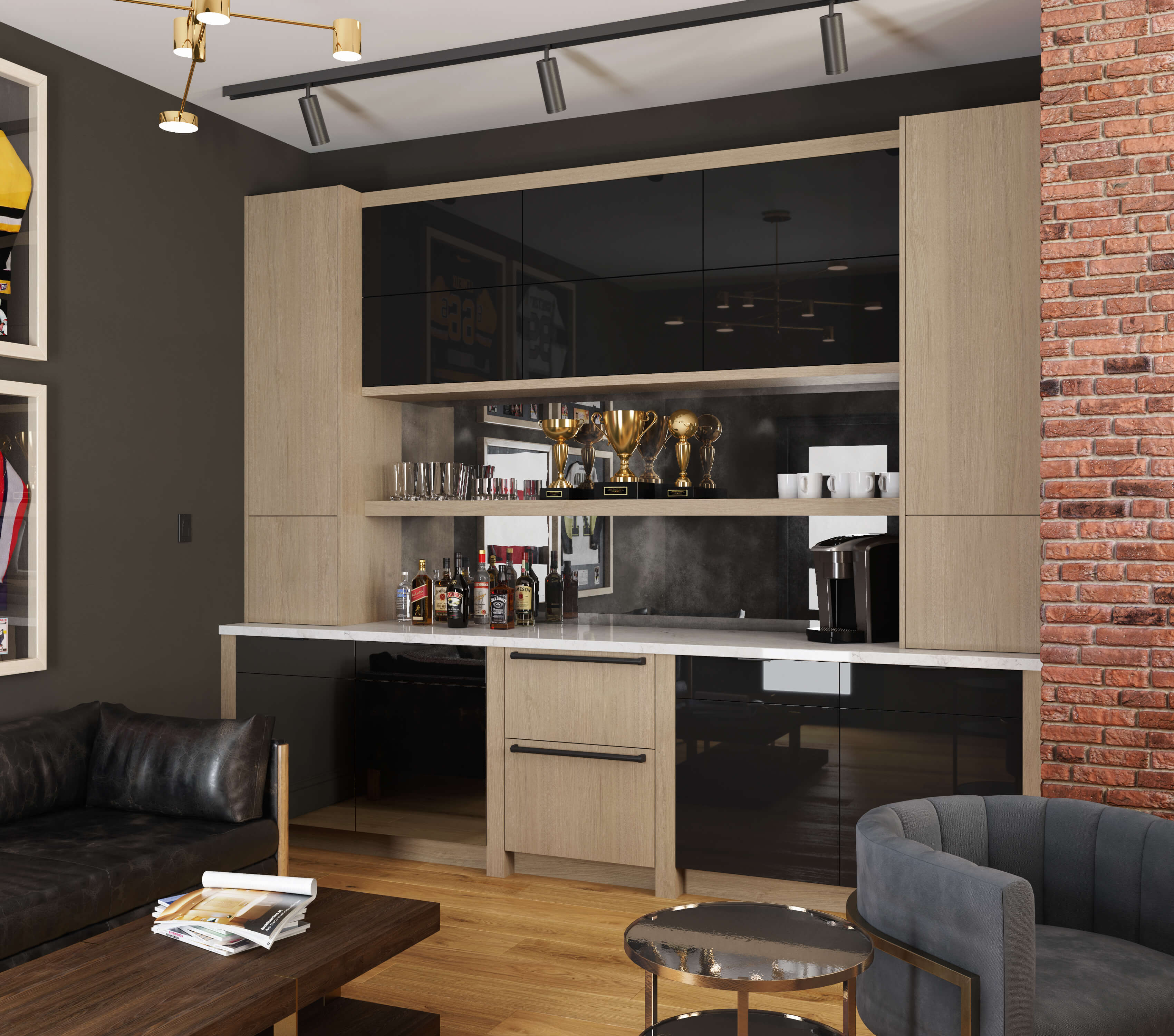 BLACK HIGH GLOSS ACRYLIC: Dura Supremess Acrylics are significantly durable and ultra-smooth! Engineered with a UV hard-coat, over clear acrylic and a color acrylic layer results in a durable, scratch-resistant surface with deep color and clarity. Available in High-Gloss and Ultra-Matte colors. Laser edgebanding options ensure a premium finish.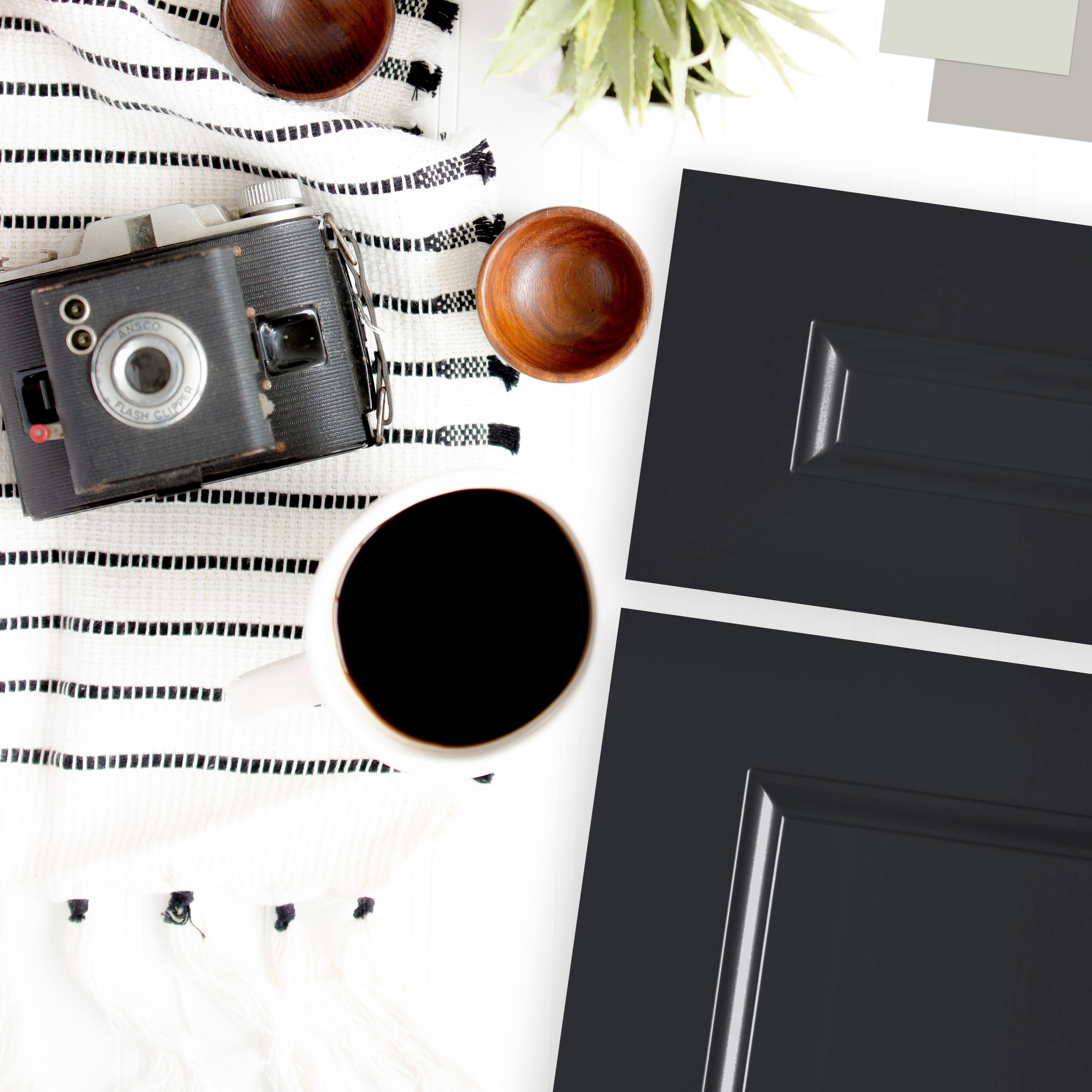 BLACK MATTE FOIL: Dura Supreme's beautiful Matte Foils have a soft-touch, paint-like surface with anti-fingerprint characteristics.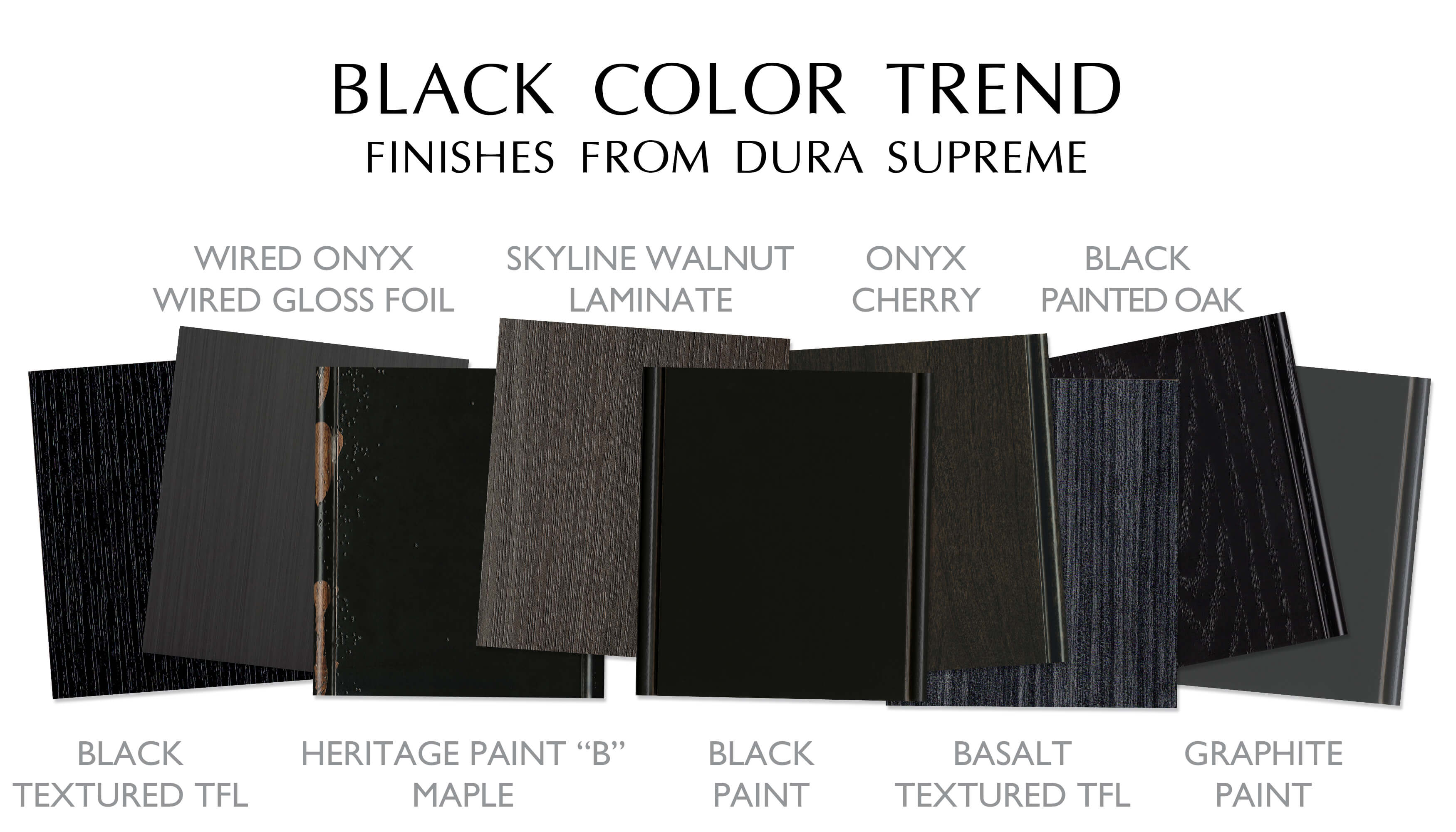 We predict that black will become a sought-after color trend in the years ahead. Will you be incorporating this trend into your new home or remodel?
A Dura Supreme kitchen island with black matte appliances and faucet with a dramatic black waterfall countertop.