If you're like me and are frequently adding pizazz to your recipes with a dash of this and a pinch of that, it's easy to lose track of your spice collection if you don't have a well-thought-out system to store them. Don't let your simple 30-minute meal turn into a 45-minute meal preparation time because you had to dig for 15 minutes just to find the paprika! Take a look at some of these genius ways to store your spices and find the storage solution that fits your cooking habits.
Stay Sorted with a Spice Rack Drawer
A spice rack drawer is a hidden gem when it comes to organization. Its simple racking system jars neatly lined up and each label in full view for easy identification. Keep your spices neatly tucked away yet organized and easy to prioritize, categorize or alphabetized. This option can fit multiple drawer sizes making it a fantastic choice for either small or large spice collections.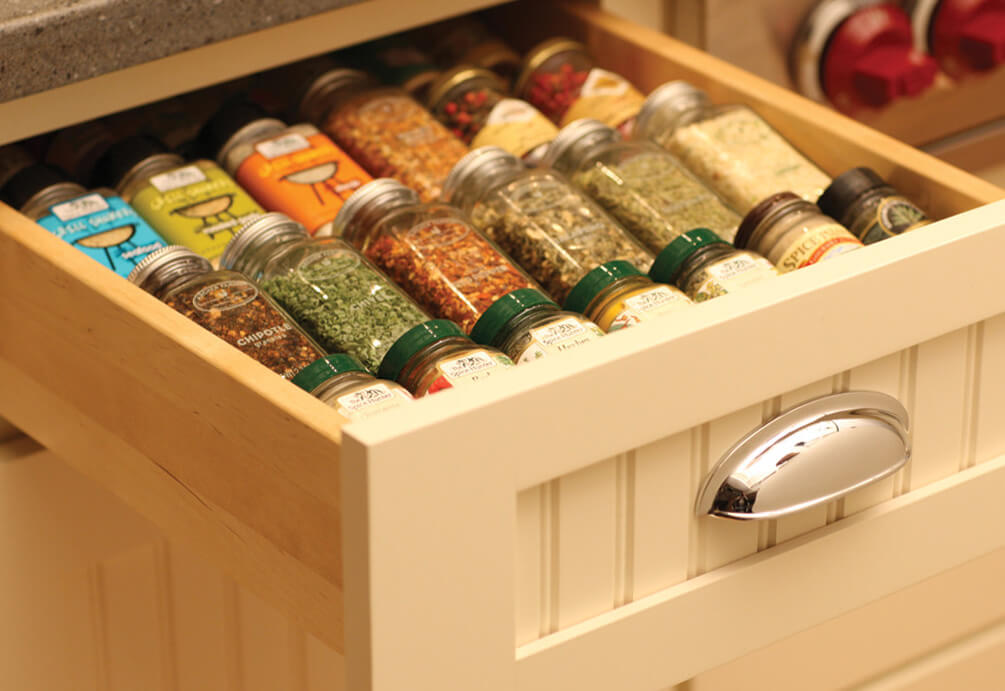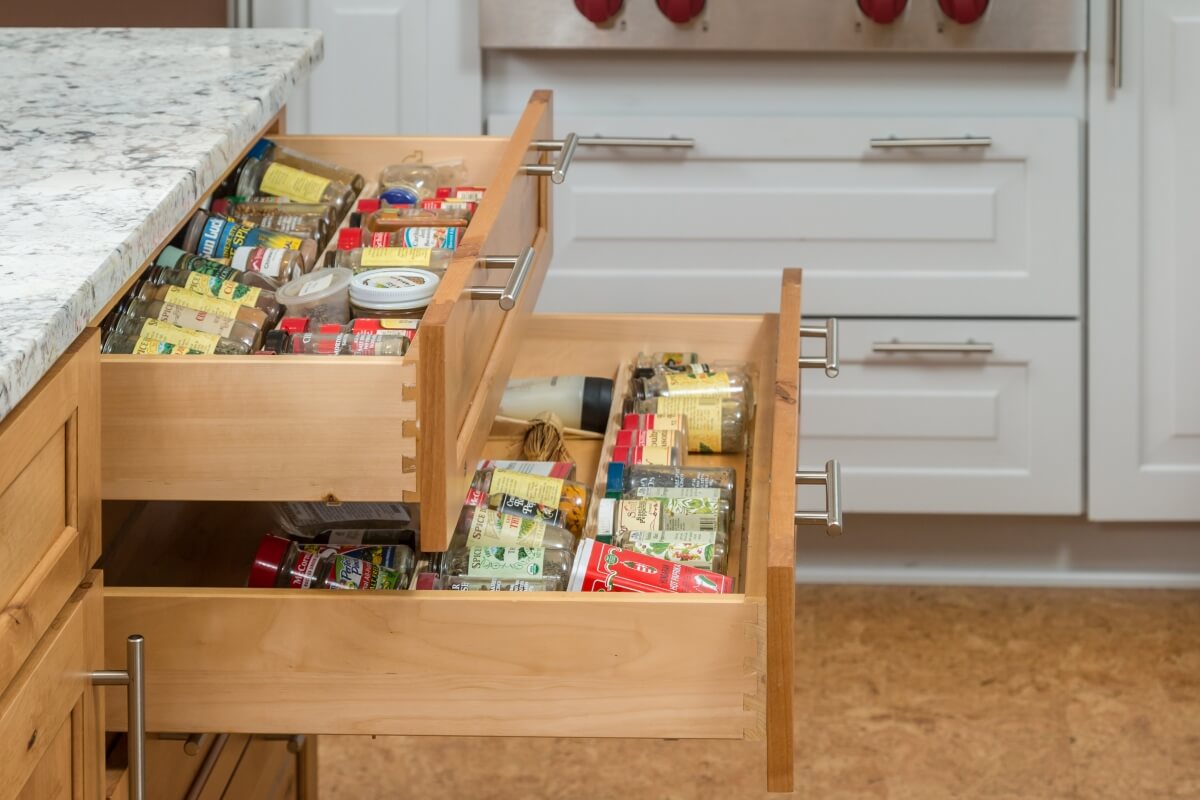 Design by Danielle Bohn, CKBD of Creative Kitchen Designs, Inc., Alaska featuring Dura Supreme Cabinetry Spice Rack Drawer. Photo by Dave M Davis Photography.

Multi-Task Your Drawer Storage
If your drawer space is limited, or if you're not quite willing to dedicate an entire drawer to your spice collection try a multi-purpose drawer. There are countless ways to customize your drawers so they serve multiple purposes. Combine a spice rack drawer accessory with any other drawer accessory, partitions, or dividers to create storage unique to your style of cooking.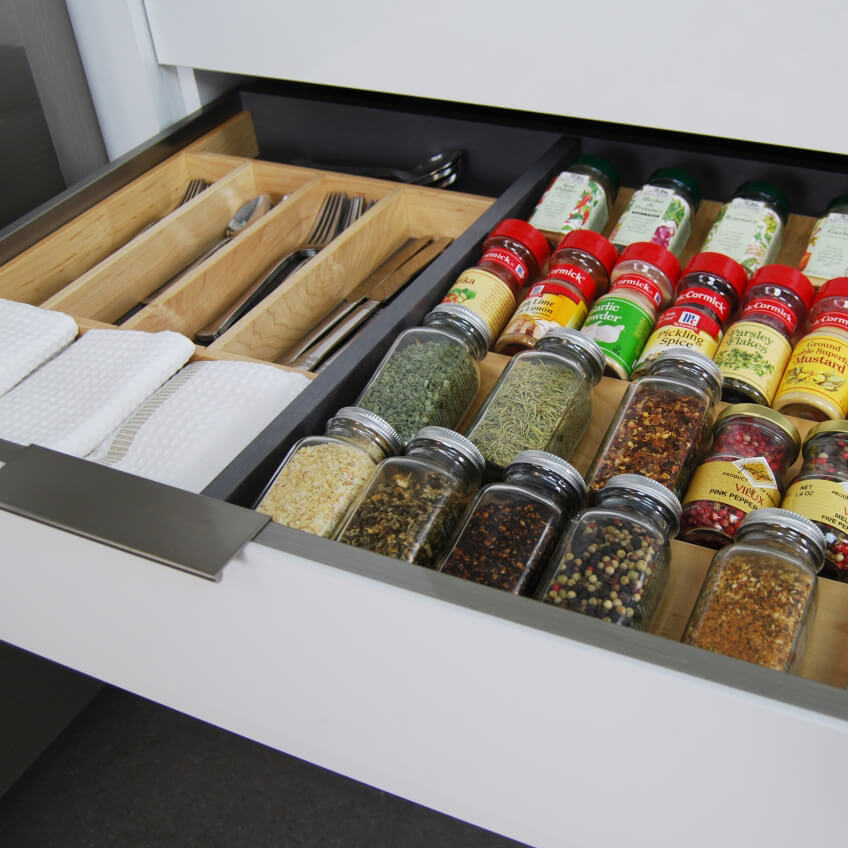 Wood drawer accessories and be combined with stainless steel drawers and accessories to create more customization options.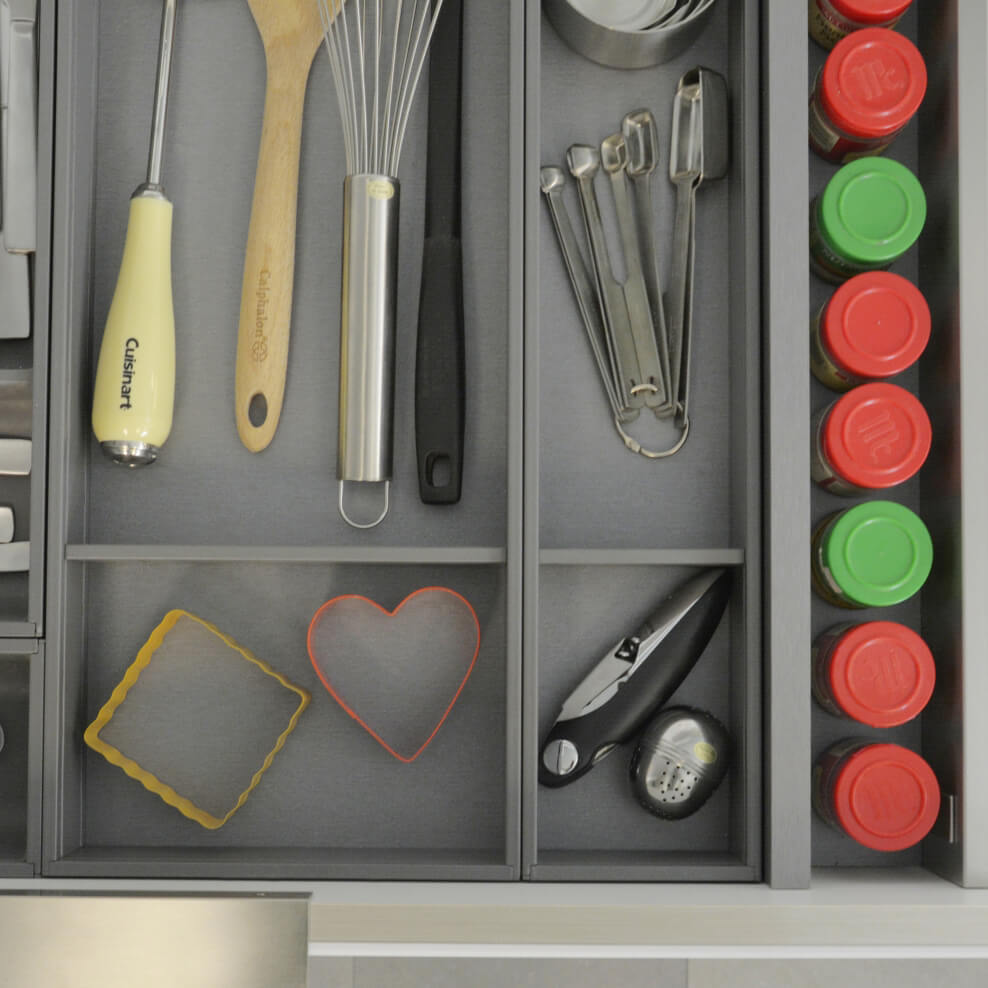 An entire spice collection can be stored just as creatively with stainless steel drawers as standard wood drawers.
Open Shelving Can Display Your Everyday Spices
An open or floating shelf above your prep zone or cooking zone creates a space where your everyday spices are viewable from a good distance and easy to dash and stash as you craft your next meal. It's also a popular space to stash your cooking oils alongside your spices. It's no wonder this storage solution is growing in popularity for professional inspired kitchens designs. If you'd like to feel like a pro chef in your kitchen, this storage concept might be perfect for you.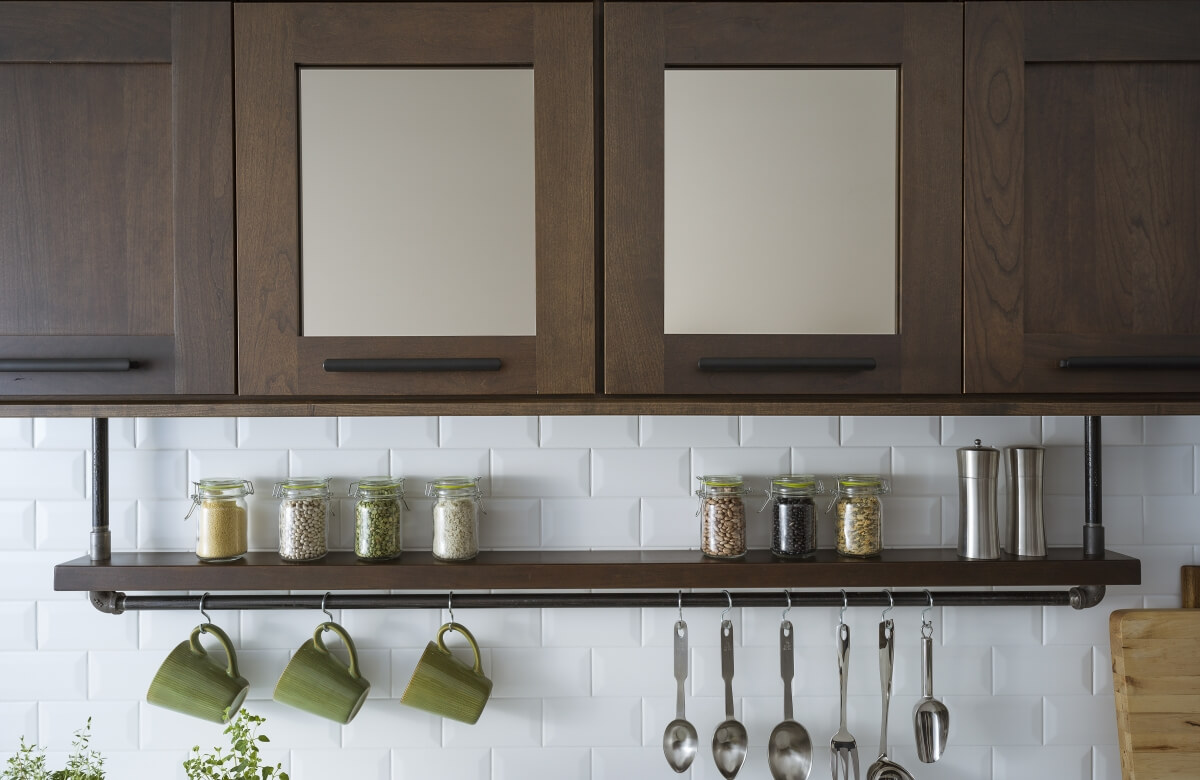 Take Advantage of Small Spaces with a Pull-Out Spice Rack
Organize an entire collection of spices in only a few inches of space with a pull-out spice rack. Be surprised by the incredible amount of spice storage you attain within a small, thin space. Oftentimes, these ingenious pull-outs can be tucked behind a decorative turned post or column for an exceptionally clever use of space.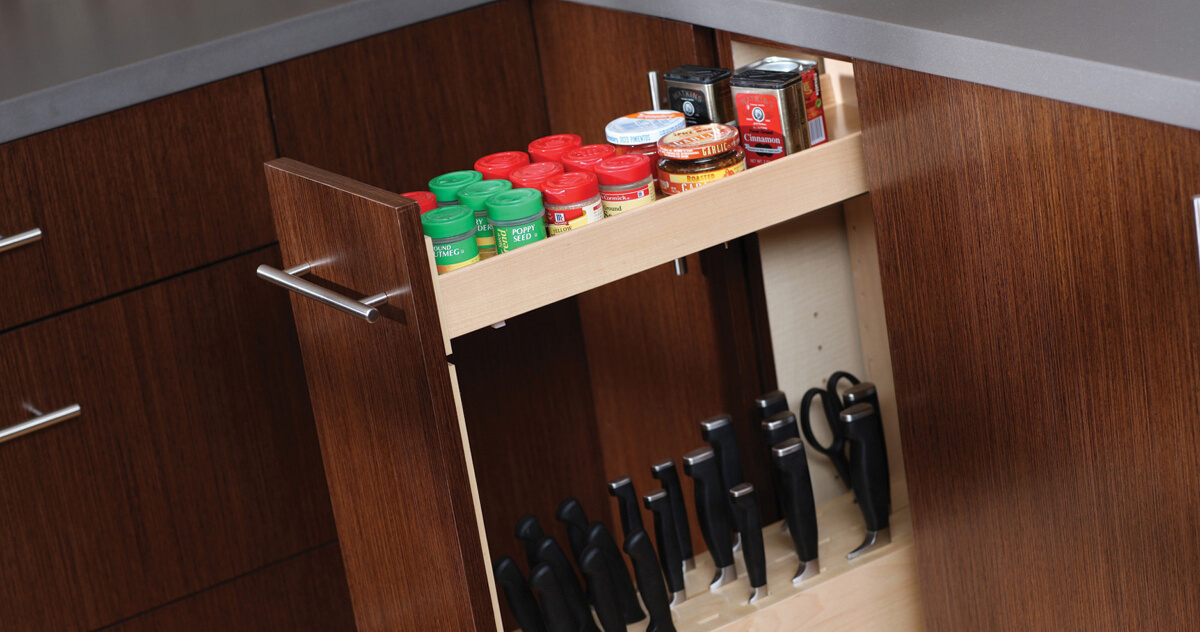 The top shelf of Dura Supreme's pull-out accessories includes a multi-purposeful tray at the top. (i.e. pantry pull-outs, knife block pull-out, tray pull-out, dish rack pull-out, and more) These shallow shelves are perfect for spices.
Easy to Spot with a Spice Rack Doors
A traditional cabinet Door Spice Rack offers convenient kitchen storage in a wall cabinet or a base cabinet. Presenting labels clearly, your entire collection can be viewed at a glance and sorted to your liking.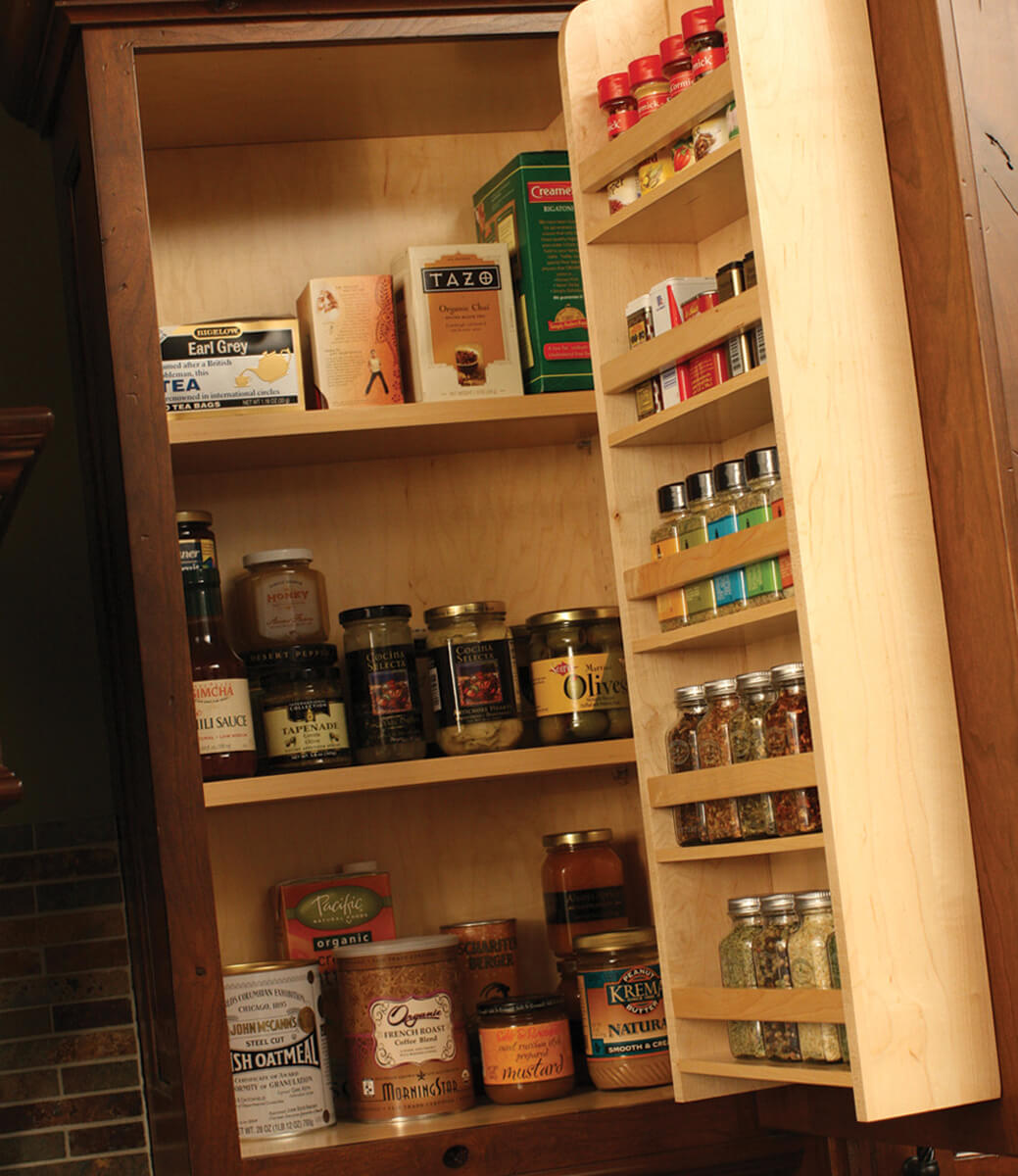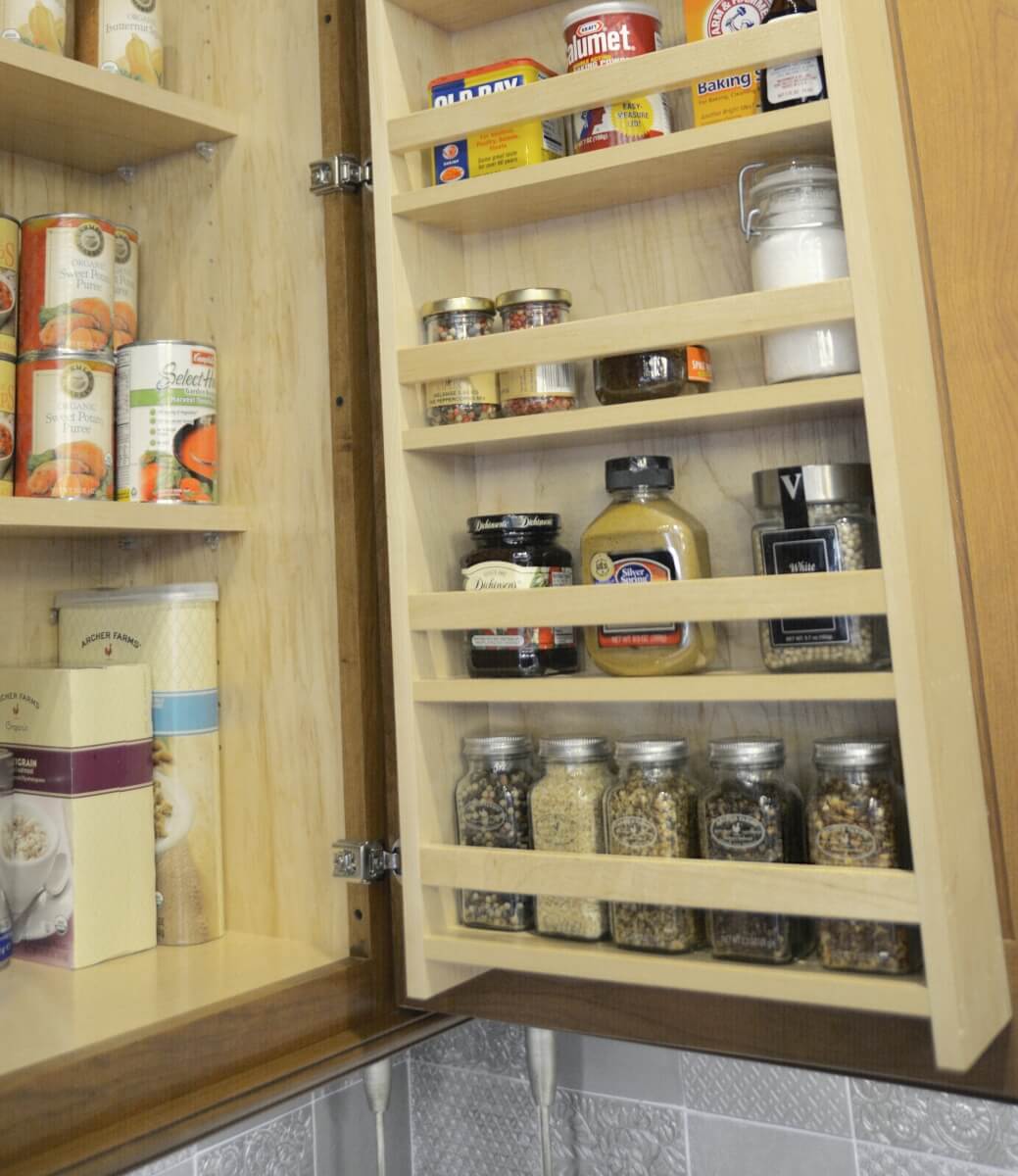 Sneak Extra Storage in a Shallow Cabinet
A Shallow Cabinet can be easily added to the end of an island or a peninsula creating a space fully dedicated to your spice collection. This is a great option for someone who may have a large collection of spices.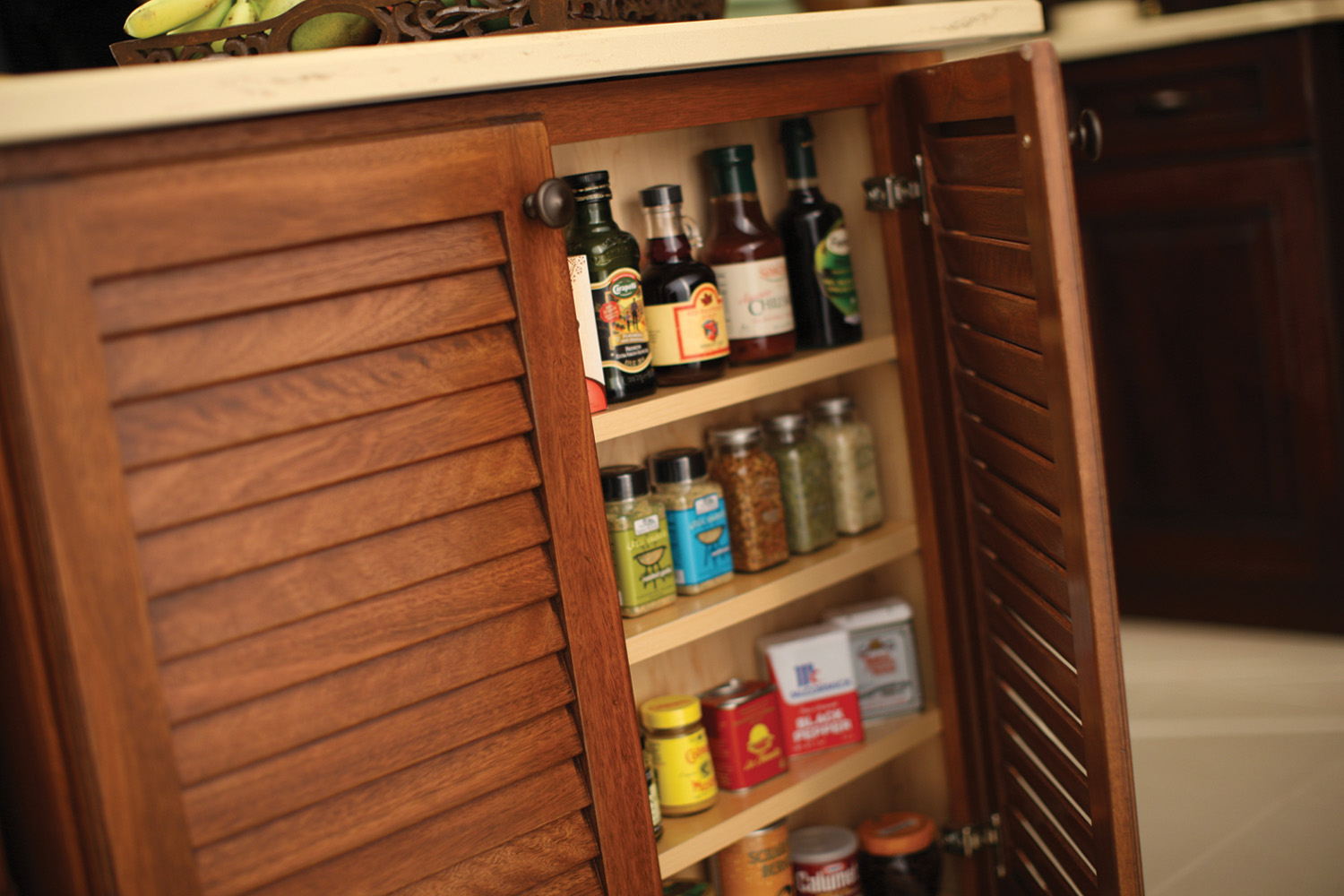 Wood Hoods Make for Handy Spice Storage
Your wood hood can be more than decorative. It can become your tool for organizing your spice collection. For a cook that seasons at the range, storing your spice collection and oils next to your cooktop can make crafting your favorite meals a breeze. Choose from open shelves that face the range, to pull-outs, and more.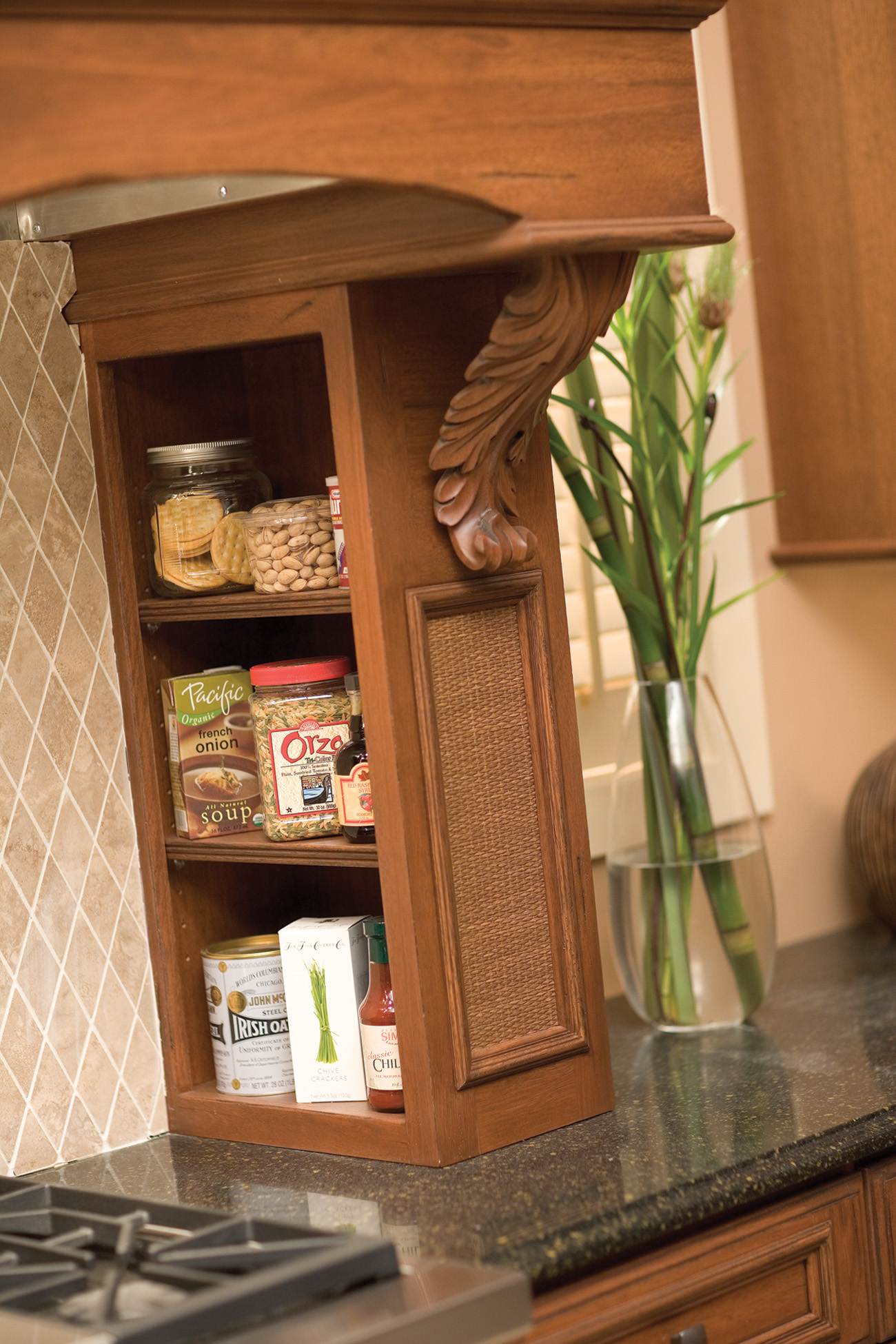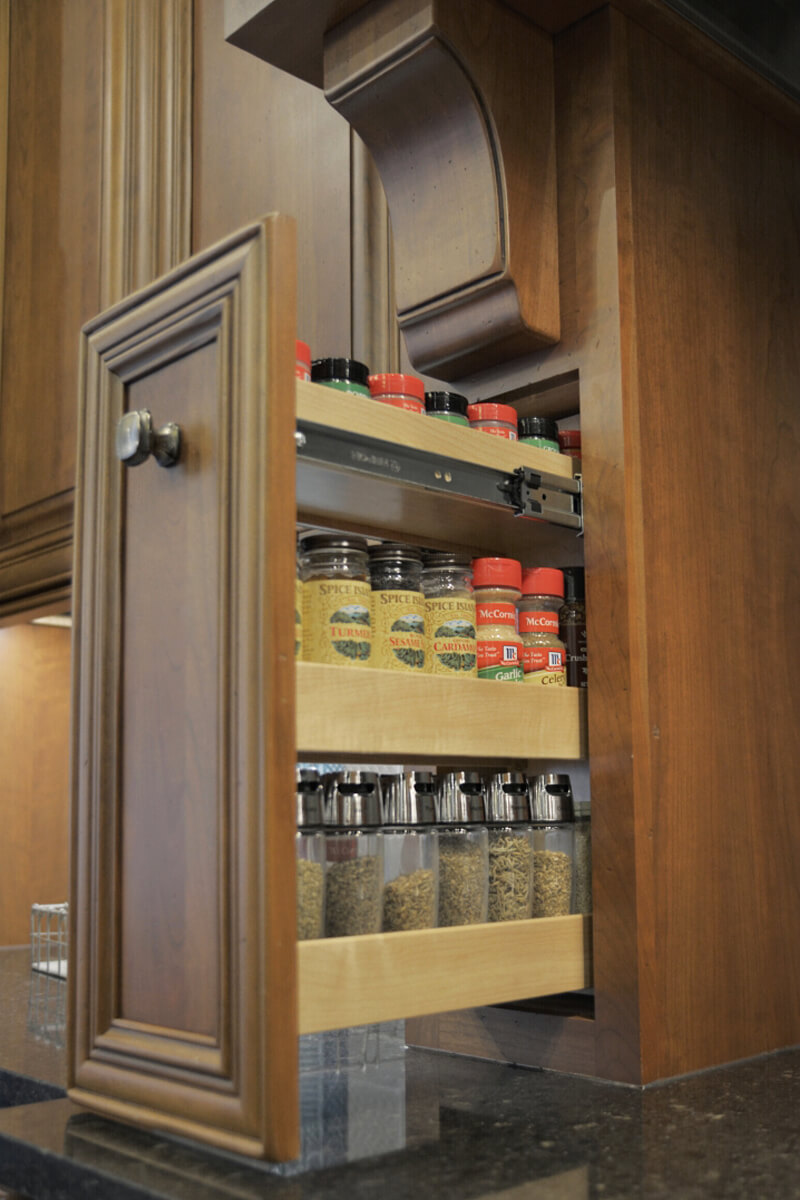 How do you organize your spice collection?