The key to creating an authentic Craftsman kitchen is embracing those details that embody hand-craftsmanship and hand-joinery.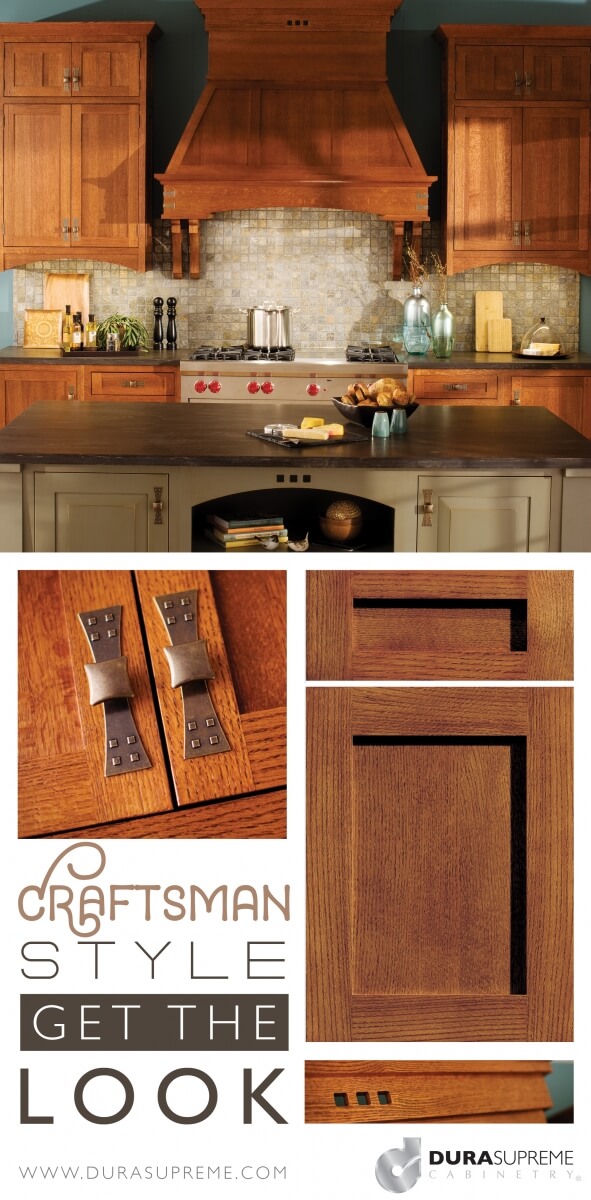 History of the Craftsman Interior Design
As a response to mass production and an abundance of cheaply made goods, the Craftsman design movement achieved prominence in the early 1900's and recognized value in the work of the craftsman and artisan. The handiwork of the cabinetmaker was idealized and an appreciation for quality and craftsmanship was celebrated.  Homes of this period were designed with an open floor plan and a central hearth or gathering area.  Woodwork and cabinetry became architectural focal points in warm wood tones and joinery techniques were prominently featured.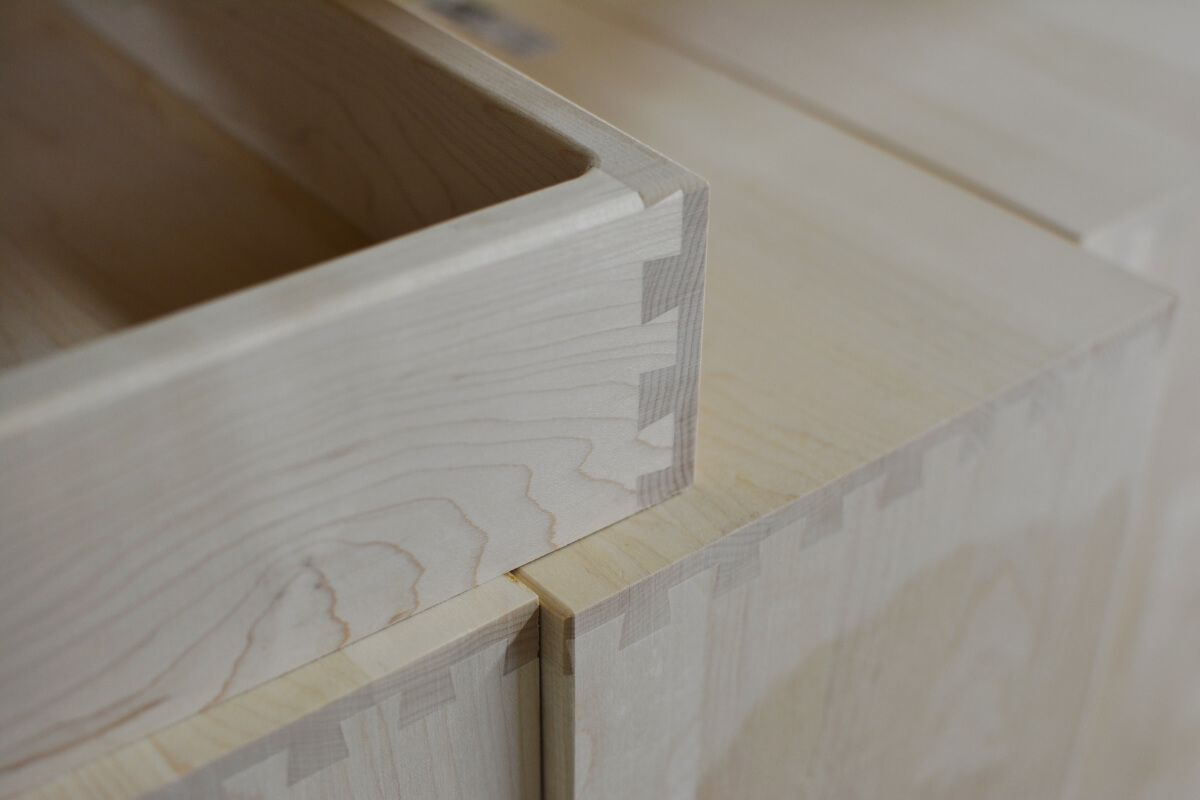 The Craftsman Color Palette
Create an authentic Craftsman-style color palette with earth-tone stains and paints. Think warm stained wood finishes and paints with natural hues when making your selections. For cabinet materials, consider Quarter-Sawn White Oak with its distinctive grain pattern, Red Oak, Cherry with naturally red undertone, or Maple with its classic grain. Painted finishes can be smooth and sleek on our traditional Paintable wood species or textured on Red Oak. These are all classic finish favorites for Craftsman-style cabinetry.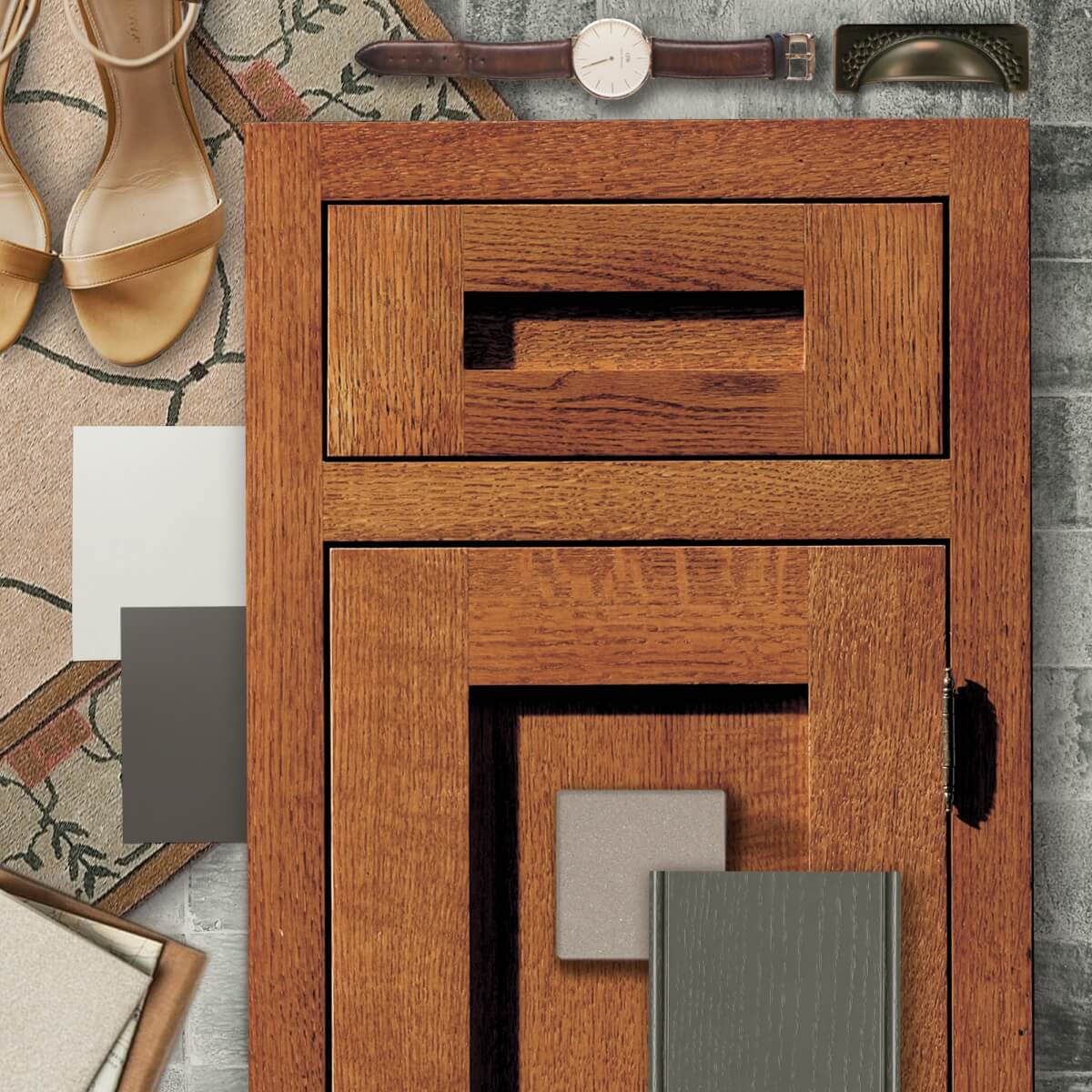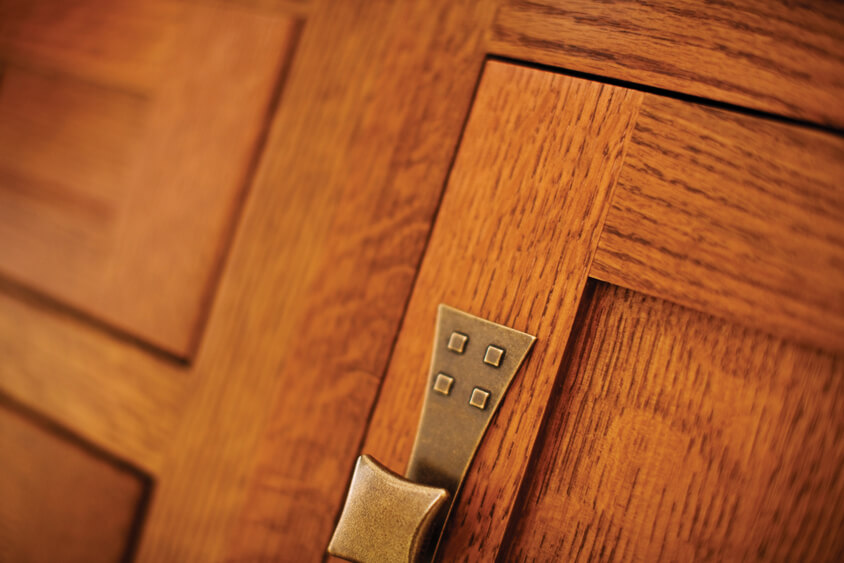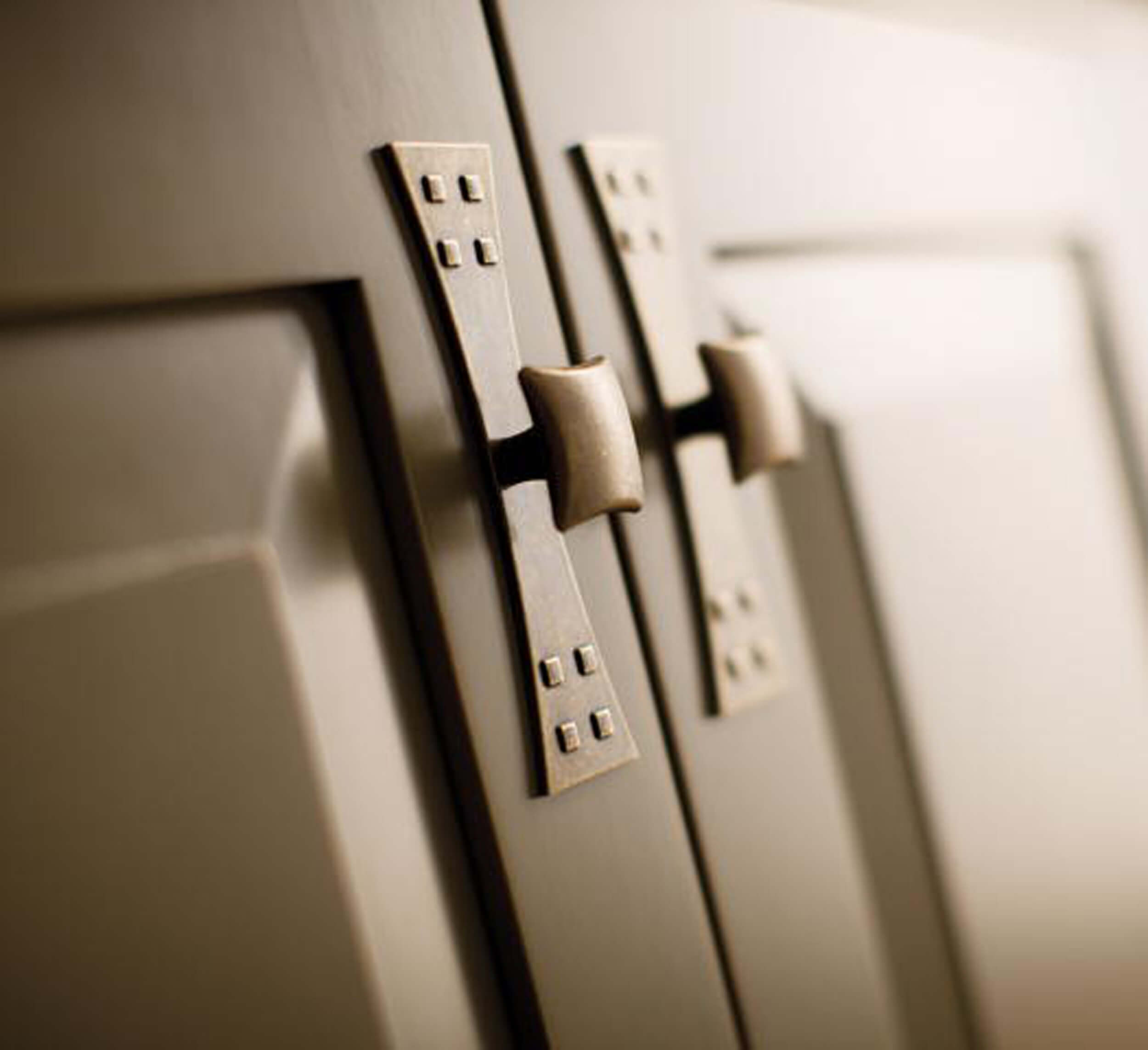 Selecting Craftsman Style Cabinetry
With Craftsman interiors you'll find cabinet door styles are more traditional and can have a flat panel or raised panel. Cabinet doors with straight, square edges and simple, clean lines work fantastic in Craftsman kitchen designs. Traditional framed cabinetry construction is a staple of this design. Although Inset door construction is one of the first that comes to mind when thinking of Craftsman cabinetry, Full-Overlay and Standard Overlay doors are also an option when creating this look.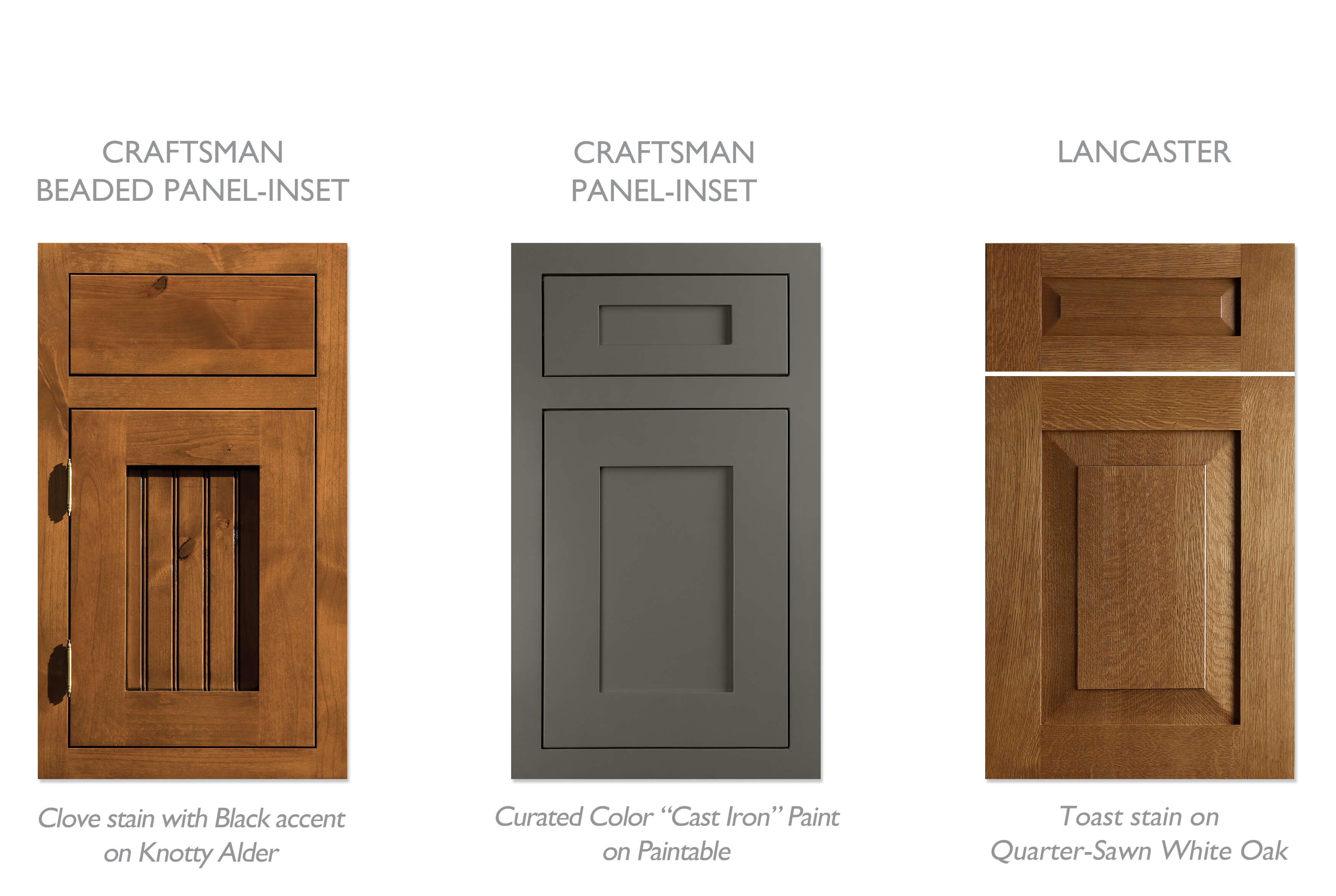 Art glass was a familiar feature in Craftsman architecture.  For this reason, leaded glass inserts are an appropriate complement for a Craftsman kitchen.  Elegant mullion cabinet doors are also popular in characteristic period patterns.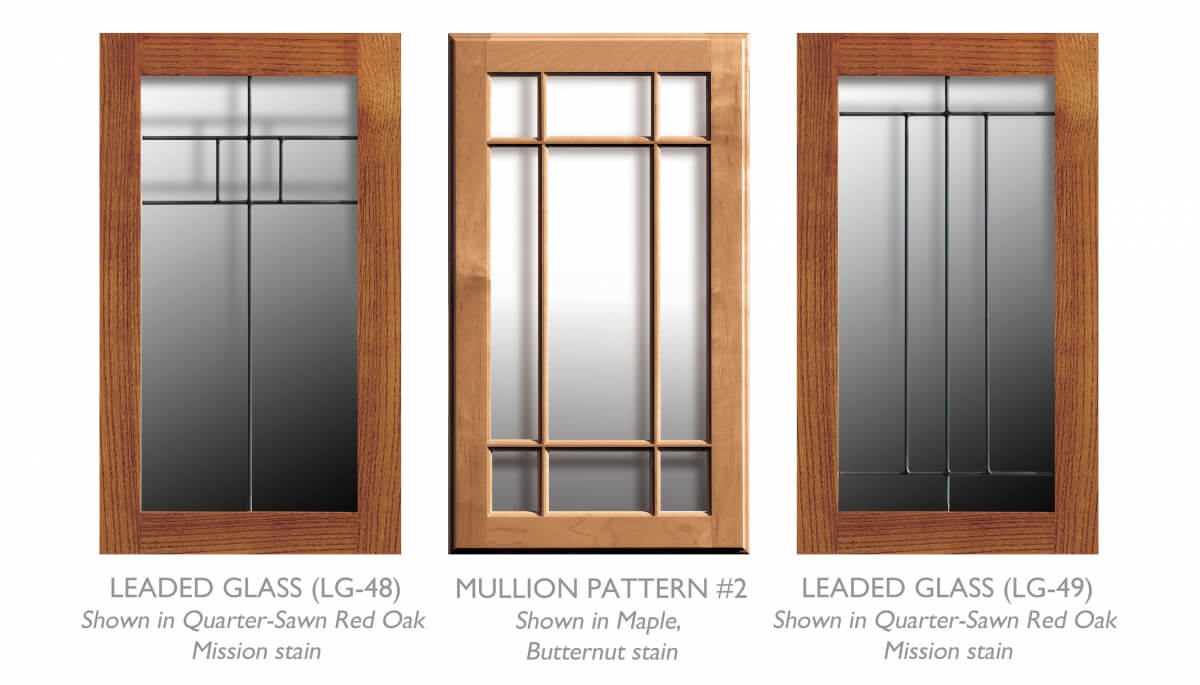 Design Elements of Craftsman Styling
Hand-craftsmanship is prominently featured in a Craftsman kitchen and great attention is given to the small details.  Oftentimes, a simple stylized motif is created to embellish surfaces or an arched valance is used in toe spaces or below wall cabinets to add an arts & crafts flare to the design.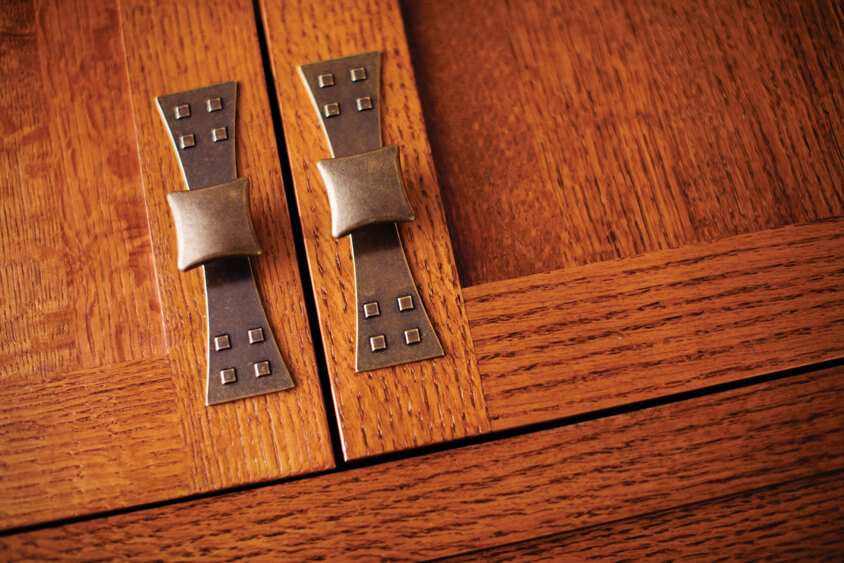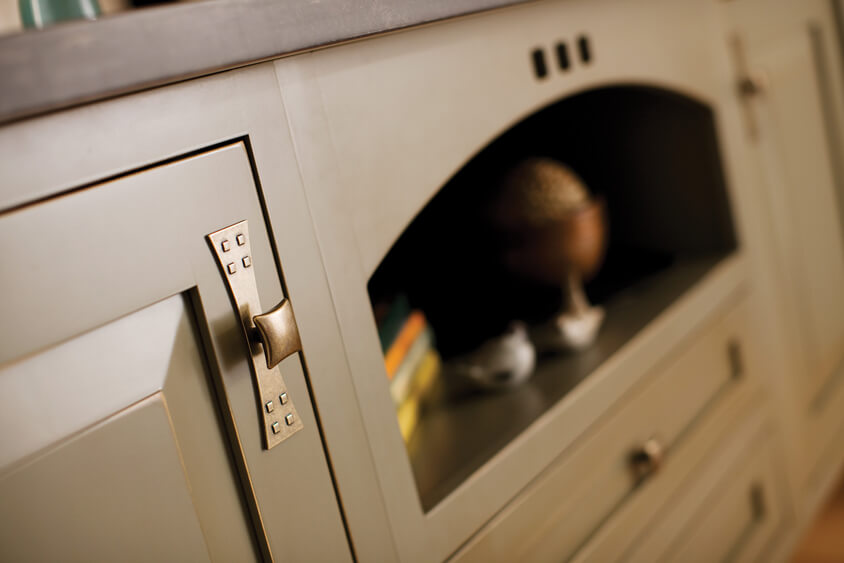 Detailed wood hoods add a true hand-crafted focal point to a Craftsman style kitchen design.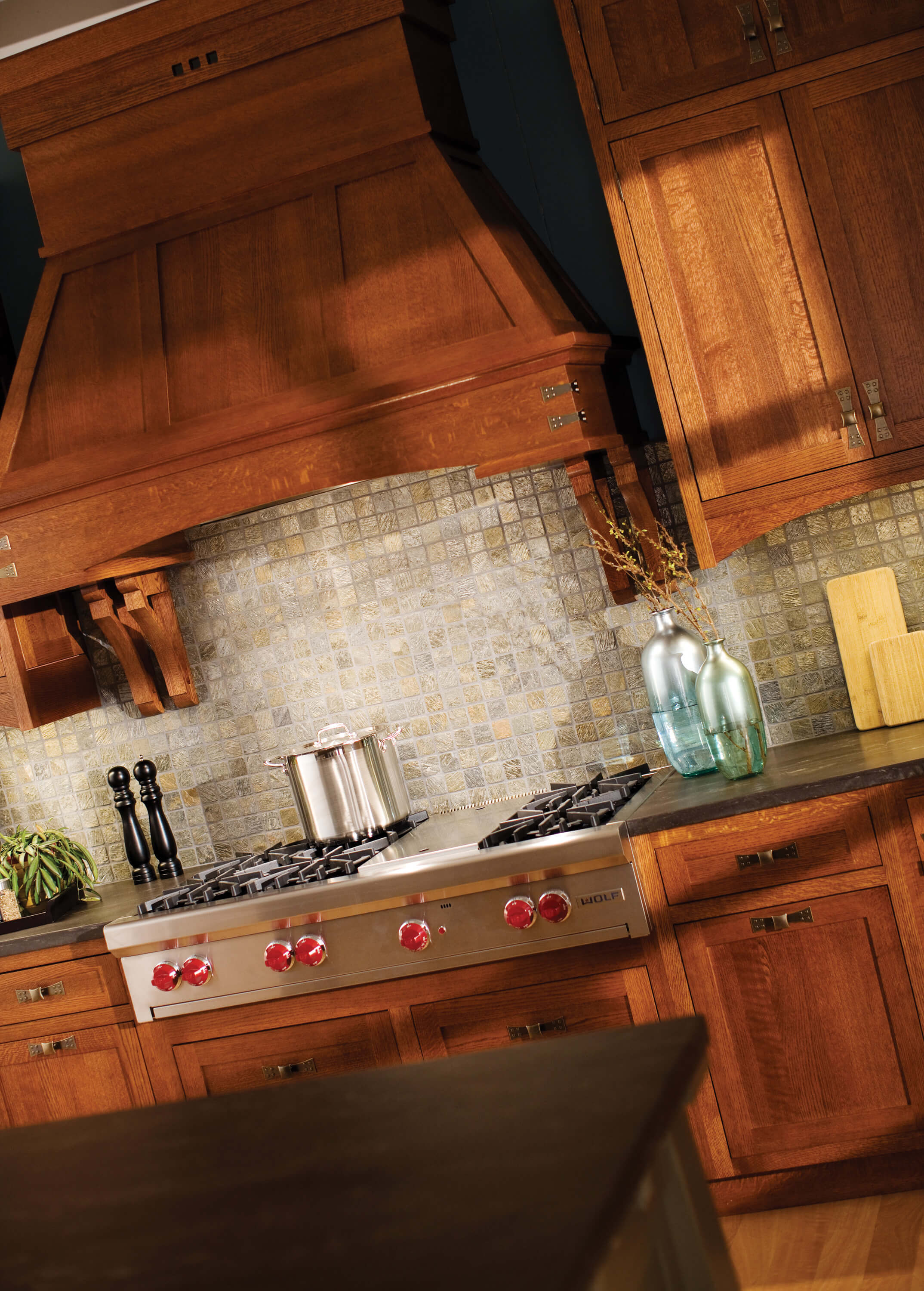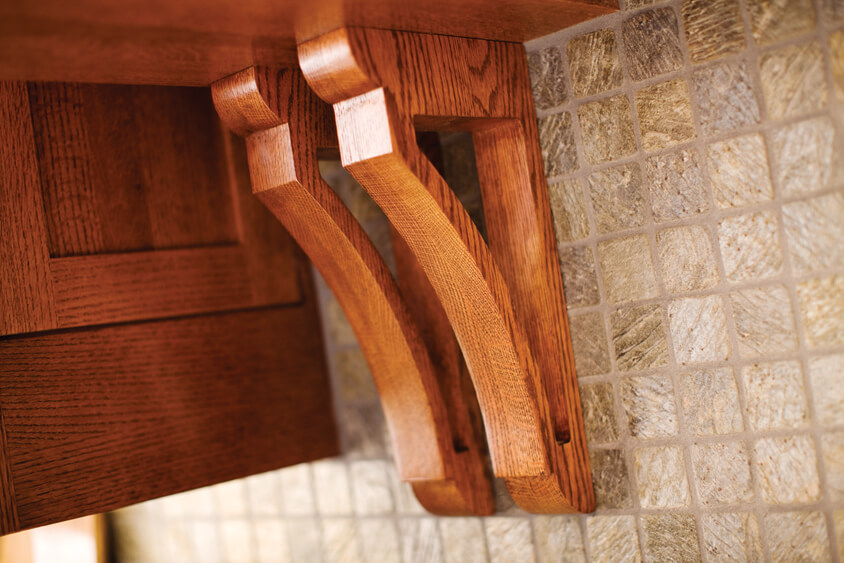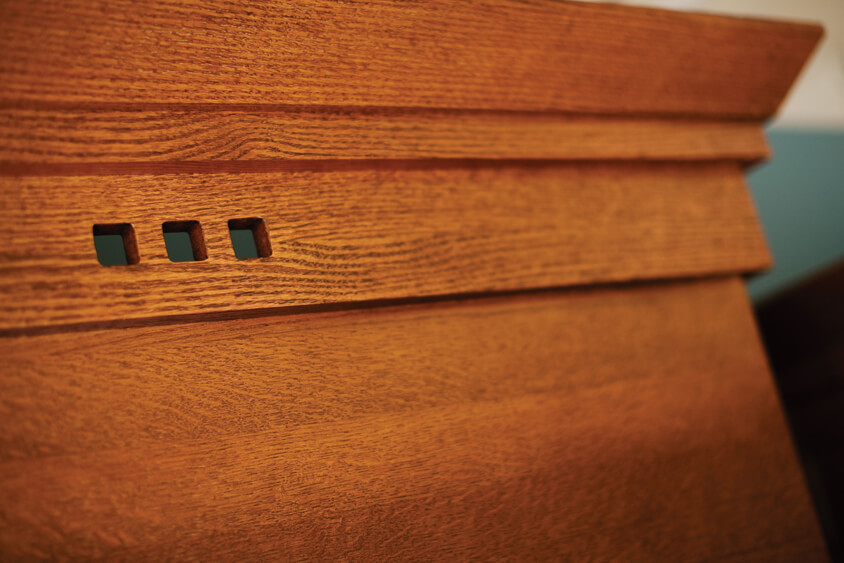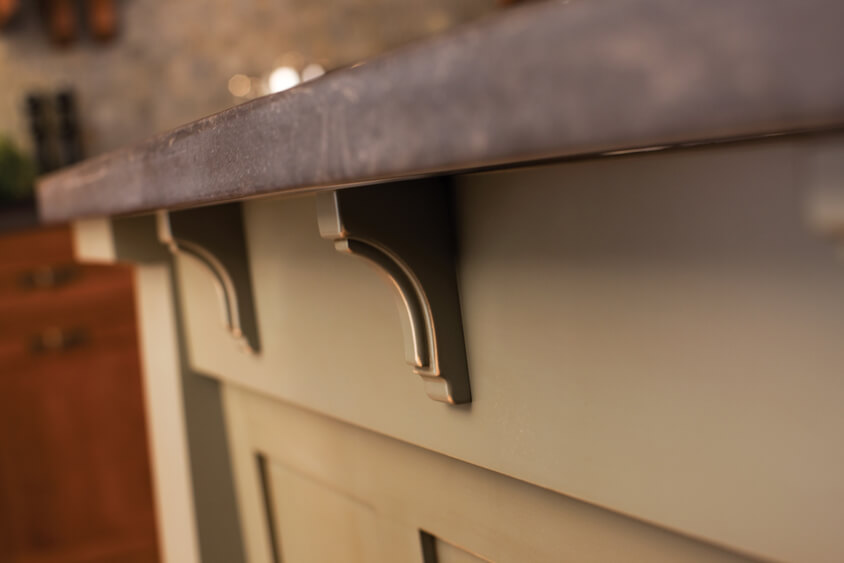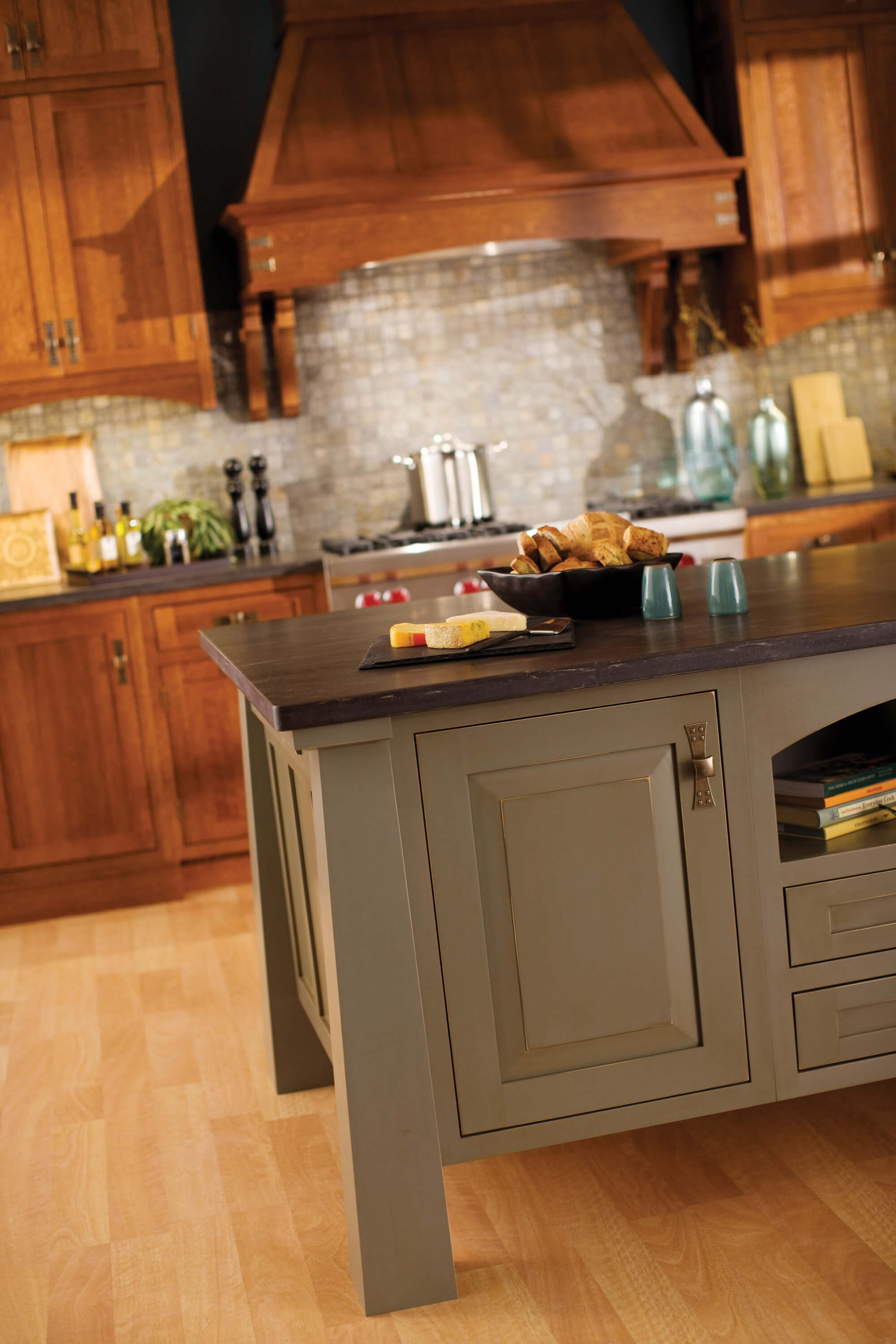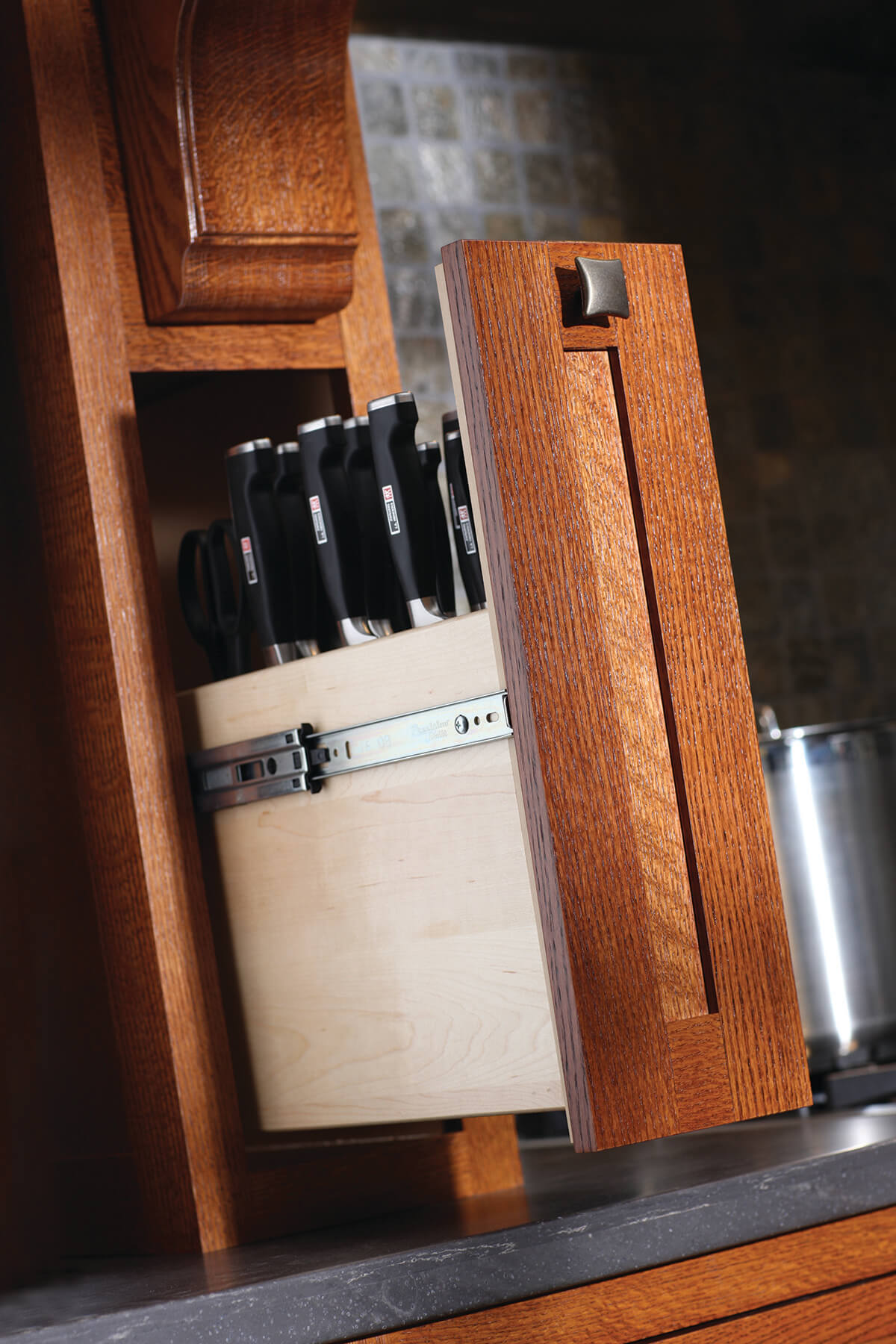 Is Craftsman your interior design style?
Page left to right to browse the gallery of Craftsman style kitchen designs to discover inspiration for your next project.