The kitchen sink is a workhorse and undoubtedly, the most used fixture in the room. How many times a day do you use the kitchen sink?  If you have ever been without a kitchen sink, whether it be for plumbing issues or a remodel project, it becomes obvious that it is an important part of a functioning kitchen. When selecting a new sink there are many factors to consider, one of the largest being whether you would prefer a single bowl or double bowl sink.
A single bowl sink has no dividers and are often deeper. This allows you to wash larger items such as baking trays and stockpots. The deep sink also provides a spot to conceal the dirty dishes before they go into the dishwasher. A smaller single bowl sink is the perfect solution for a smaller kitchen because they allow for more useable counter space.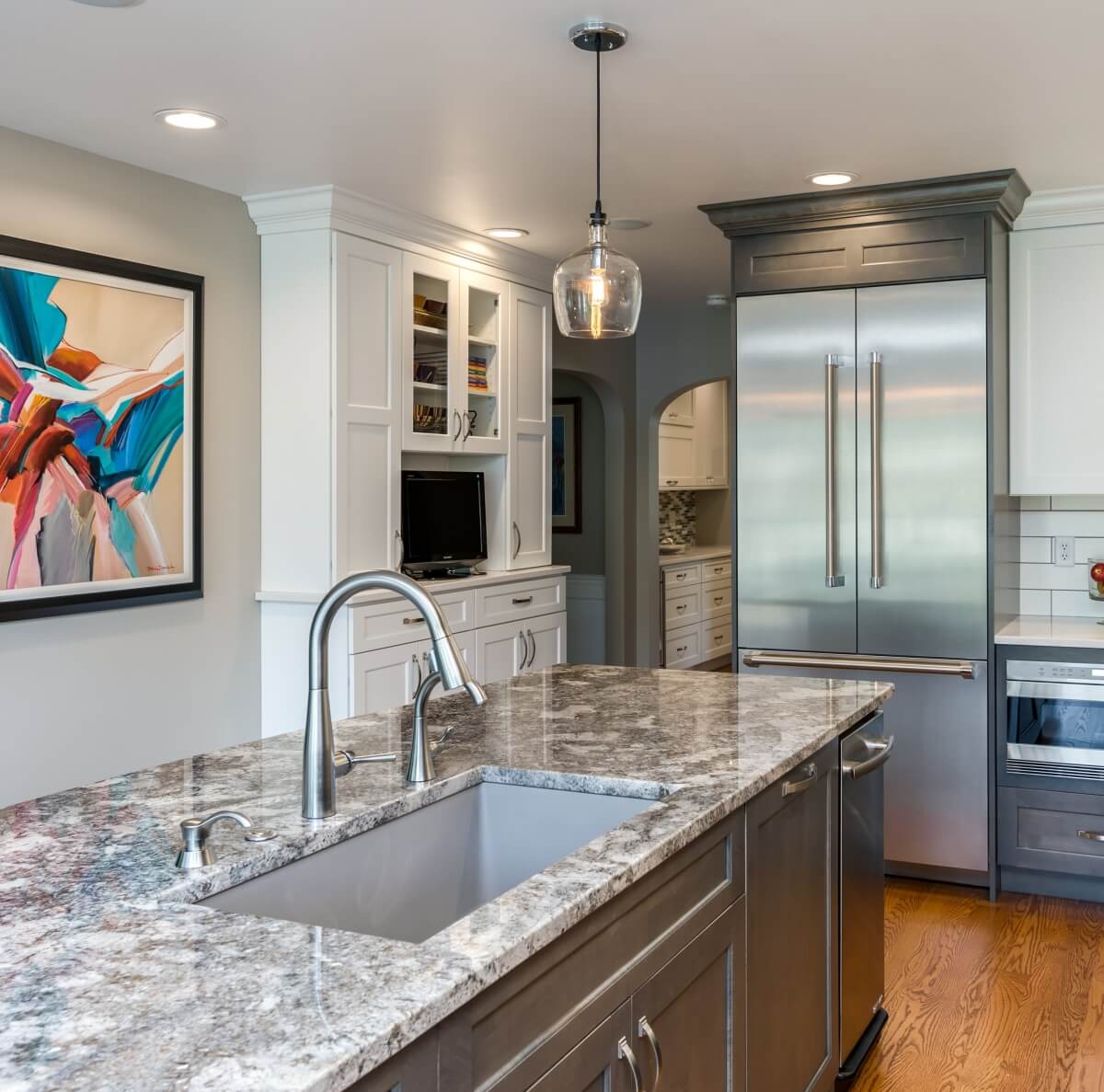 One thing to consider with a single bowl sink is the garbage disposal. With only one drain, that is where the garbage disposal must be located. If you are in the middle of washing pots, the garbage disposal becomes unavailable.
A double bowl sink is the perfect choice for those that hand wash lots of dishes. The compartments allow you to wash and rinse in sequence. A double bowl sink also provides the flexibility of doing prep work and clean up at the same time. With two drains, the garbage disposal is more easily accessible.
Before you begin the search for your ideal sink, the most important things to consider are how much space you want to allow for the sink and how you will actually use it.