Lighting technology has come a long way since Thomas Edison invented the first lightbulb in 1879. Today lighting is not only a functional tool but also an important design element.
Lights Are Becoming Pieces of Art
Traditionally, the typical pendant light installation over a kitchen island has been three small pendant lights. However, recently kitchen designs are trending toward large, over-scale light fixtures and very decorative pendants that are the focal point of a room, the trend is toward fewer lights that are larger scale like a piece of artwork.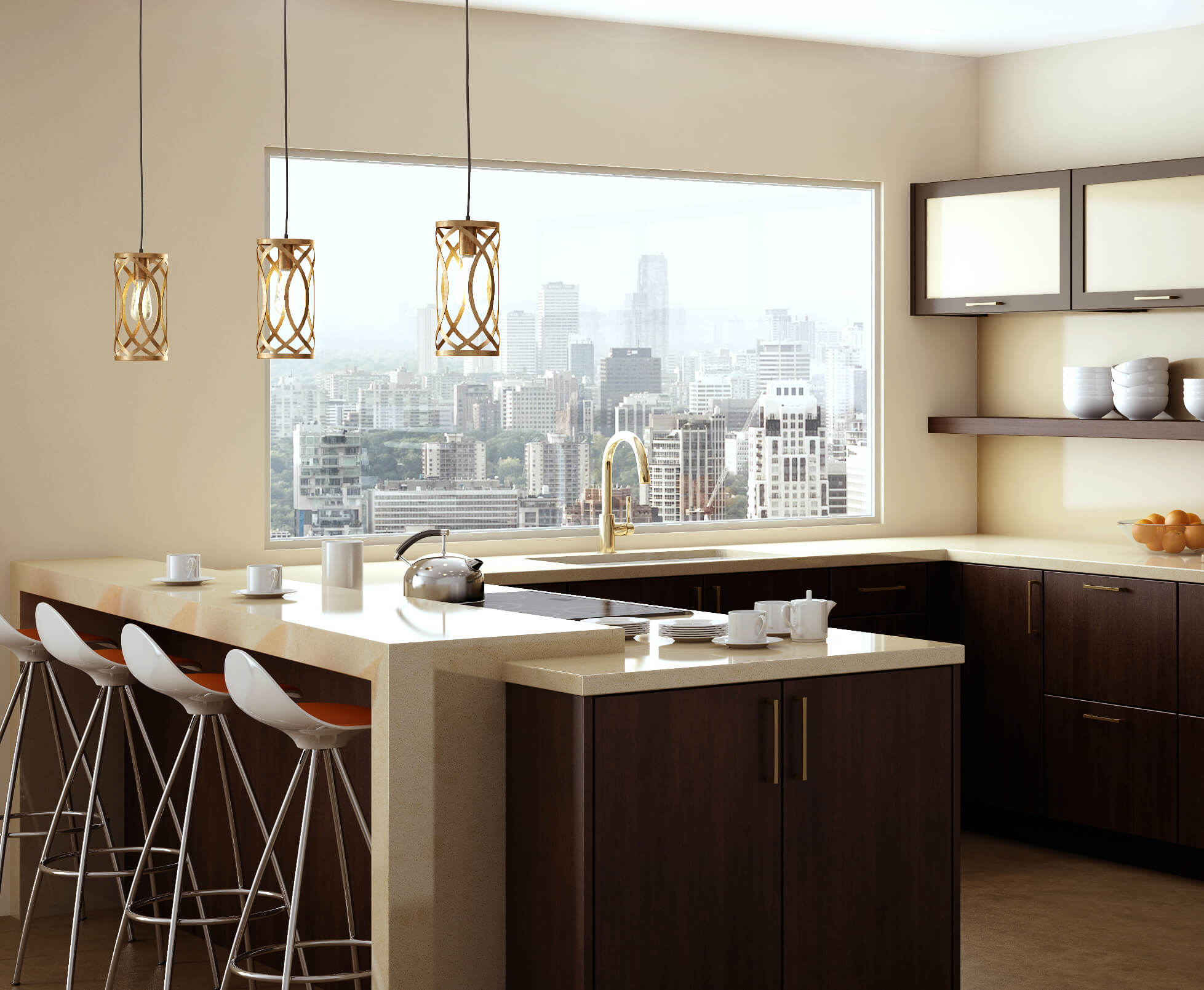 There are many ways to incorporate lighting in kitchen design but there are clearly two trending ways designers are using to incorporate artistically oversized lights. I'd like to shed some light on these two popular methods, using double and single oversized light fixtures.
Double the Drama with Dualing Large-Scale Lights
Doubling up two large pendant lights eliminates the need for 3 small lights and helps stretch lighting across a longer space like a kitchen island, table, or peninsula. Here are a few examples of kitchen lighting over a countertop space with large-scale double light fixtures that are the main design element or "eye candy" for the room.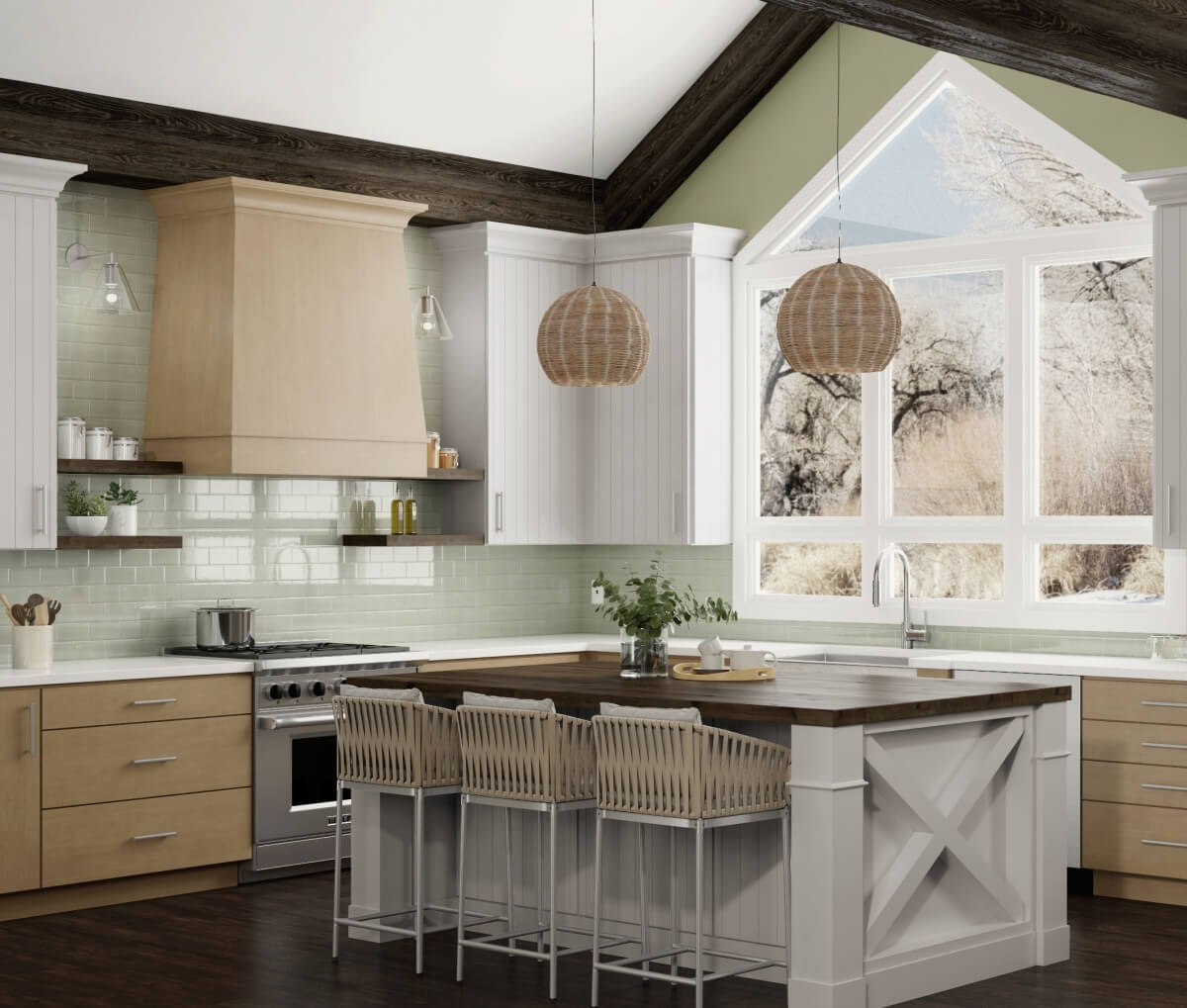 For an extra-long countertop, like this grand sized kitchen island, you may want to use three oversized pendant lights to evenly light the space.
One Oversized Hanging Light 
For an even more dramatic look, one gigantic oversized light fixture can be used to create a center focal point. Here are a few fantastic examples of kitchen designs that feature stunning and dramatic single light installations!
Using Large-Scale Lights to Define an Open Floor Plan
With the increasing popularity of open floor plans and tall ceilings, large-scaled pendant lights help create an eye-catching element that also helps define an area or a workspace. In some open concept homes, you may find the use of both double pendants and single to define the different spaces within the open floor plan.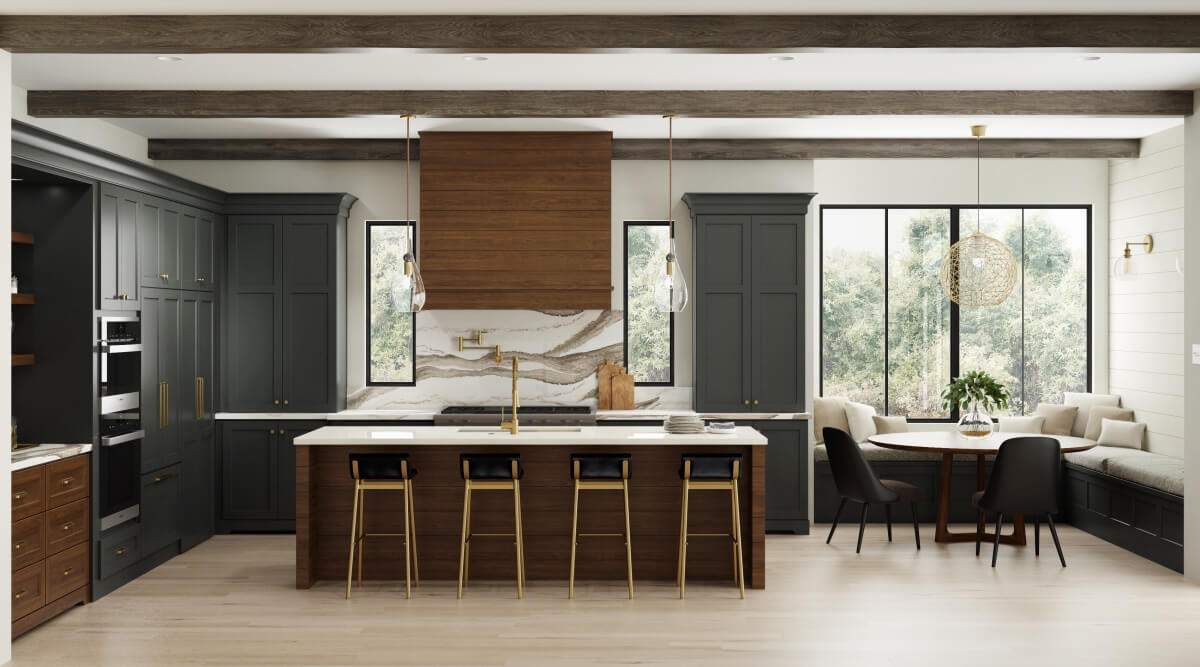 There are plenty of options for oversized pendant lighting if you're looking to create a specific look that will stand the test of time. How will you define your space and accentuate your home with oversized pendant light fixtures?