Student Production Assistant
Job Location: 300 Dura Drive | Howard Lake, MN 55349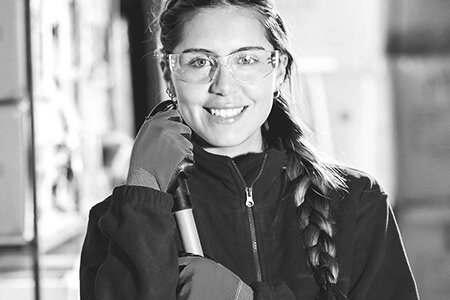 Position Overview:
Dura Supreme Cabinetry currently has positions open with our Student-Learners in Manufacturing Program. This position is responsible for many stages of the door and drawer front assembly process, as well as, sanding and ensuring doors and cabinet parts meet Dura Supreme's quality standards. The Production assistant is limited to what equipment they can use under the age of 18 but will be properly trained to use various equipment including hand tools, sander, and other equipment or machinery.
Knowledge, Skills, And Abilities:
Able to read and understand the job and move tickets.

Able to read a tape measure in standard and metric units.

Sense of urgency and ability to prioritize daily tasks.

Interpersonal communication and basic computer skills.

Detail-oriented and be able to verify correct wood species and appropriate product profiles, as well as, follow Dura Supreme Quality Standards.

No experience needed, we'll train you!

Need to be a part of the school work program if under 18 years of age.
Shift Details and Location:
College isn't for everyone and the students (ages 16 to 18) that want to try manufacturing before they graduate to see if that is a better fit for them have the chance through this program!

Hourly wage is limited to the student training rate of $18 per hour. Every quarterly review can increase the rate from there based on experience and performance.
Opportunity for advancement and wage potential with greater responsibility at Dura Supreme.
Work schedules are flexible and can be modified to meet class requirements and obligations.
Enjoy earning a fair wage as a student in manufacturing and have your weekends off, as well as, the occasional Friday off (3 day weekends)
Example of Shift Hour Options:
FIRST SHIFT (7:00AM TO 1:00PM) MONDAY – FRIDAY 
                                OR
SECOND SHIFT (4:00PM TO 9:00PM) MONDAY – FRIDAY 
Benefits:
Dura Supreme has a full benefits package for Full-Time employees after the student program is complete including:
Paid Vacation, Holidays, and Personal Time

Health, Dental, and Vision Insurance

401(K) with Company Match

Bonuses Based on Annual Performance
And more!