Parts Inspector and Cartoner
Job Location: 300 Dura Drive | Howard Lake, MN 55349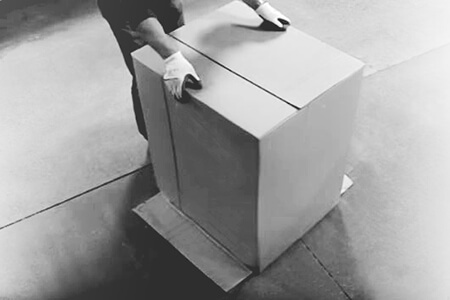 Position Overview:
Dura Supreme Cabinetry currently has positions open on our 1st and 2nd Shift Small Parts/Cartoning Department. These positions inspect Dura Supreme finished products to ensure each part adheres to specified quality standards and part specifications.
The Cartoner wraps cabinet parts, accessories and hardware in a manner that prevents denting, scratching, or damaging of parts while preparing for shipment.This position may assemble various cabinet parts using small hand tools, prepares them for the inspection process, and repairs non-conforming products when necessary. The Small Parts Department uses various equipment including hand tools, staple guns, and other equipment or machinery. 
Knowledge, Skills, And Abilities:
Dura Supreme Quality Standards
Knowledge of proper lifting techniques
Able to use a tape measure in both standard and metric
Basic Computer skills
Shift Details and Location:
Shift Hours:
1st Shift (6:00 AM – 4:30 PM) Monday – Friday 
2nd Shift (4:00 PM to 2:30 AM) Monday – Friday
High demand times may require overtime as production demands and extend the work hours.
Hourly wage is based on position and experience. 
2nd Shift receives a shift differential in pay of $1.00 per hour
Opportunity for advancement and wage potential with greater responsibility at Dura Supreme.
Benefits:
Dura Supreme has a full benefits package including:
Paid Vacation, Holidays, and Personal Time
Health, Dental, and Vision Insurance
401(K) with Company Match
Bonuses Based on Annual Performance
And more!