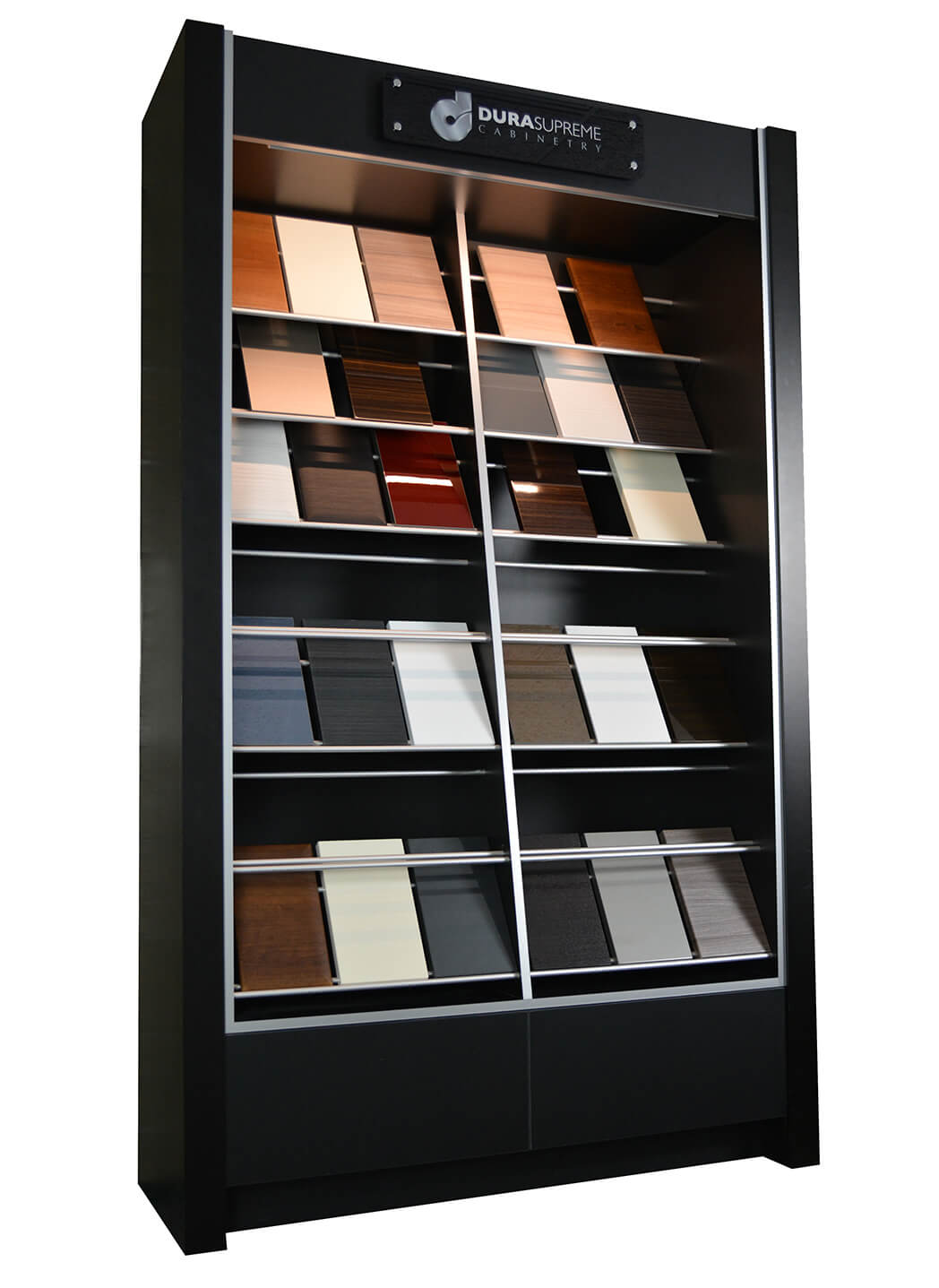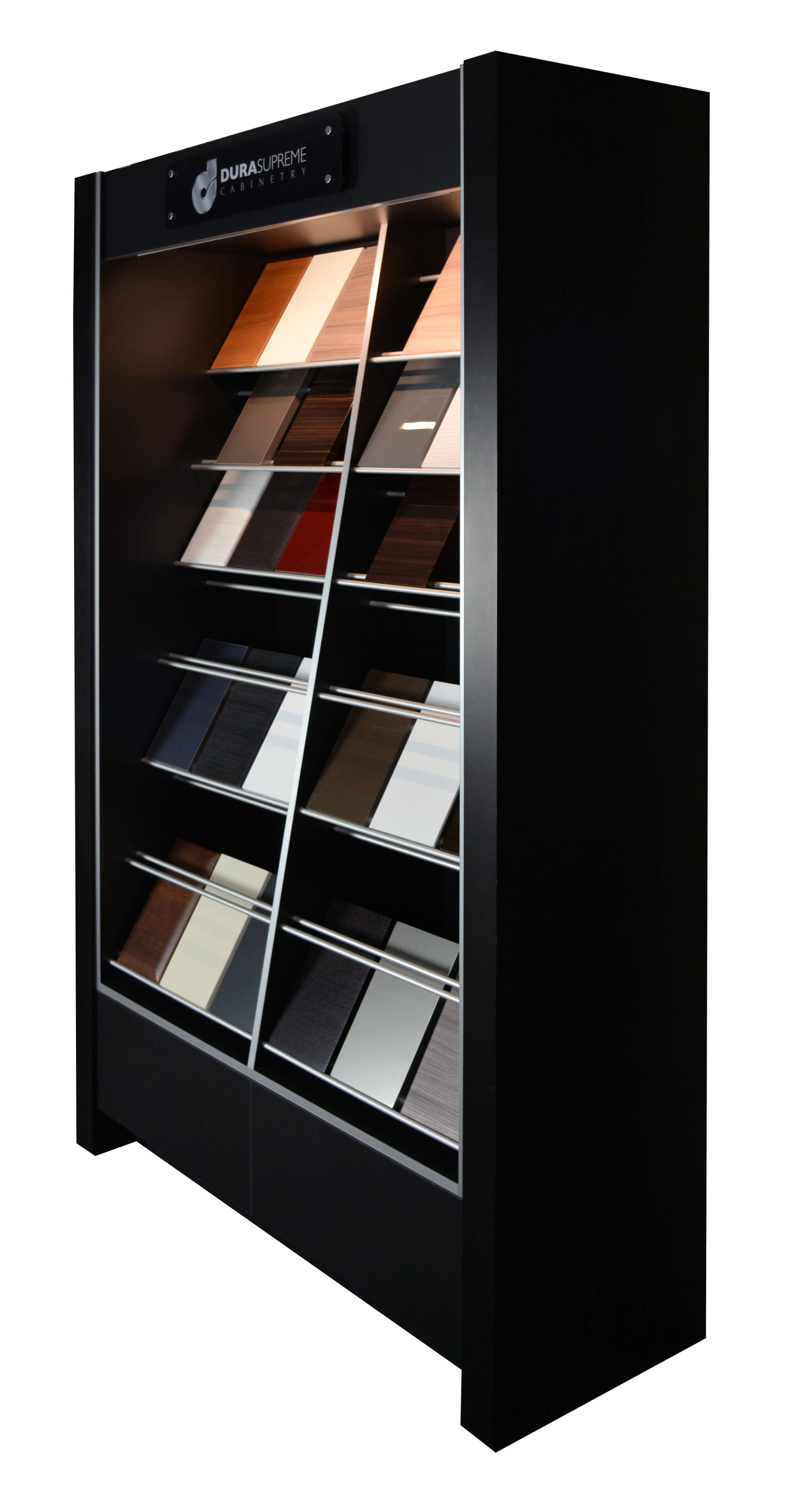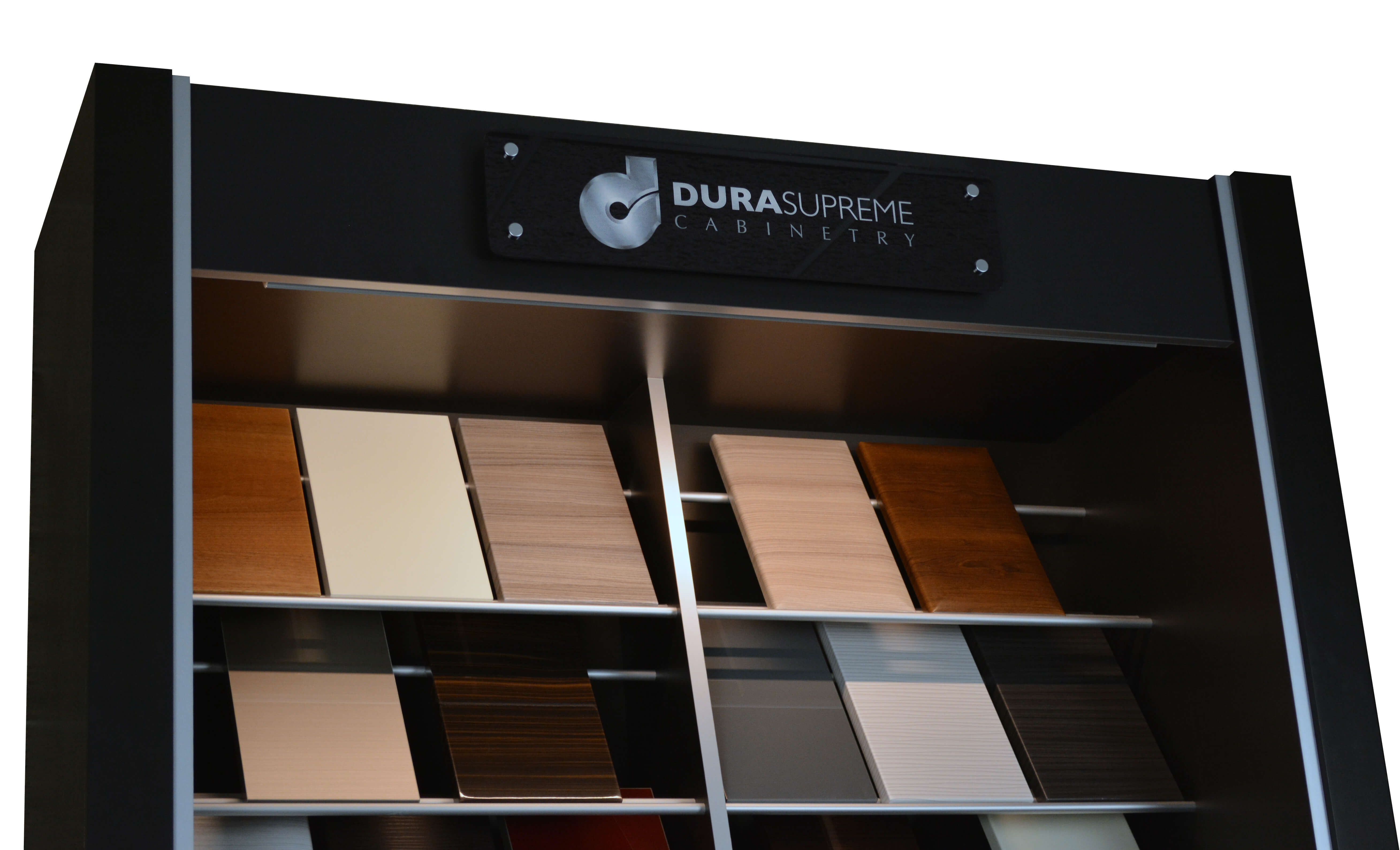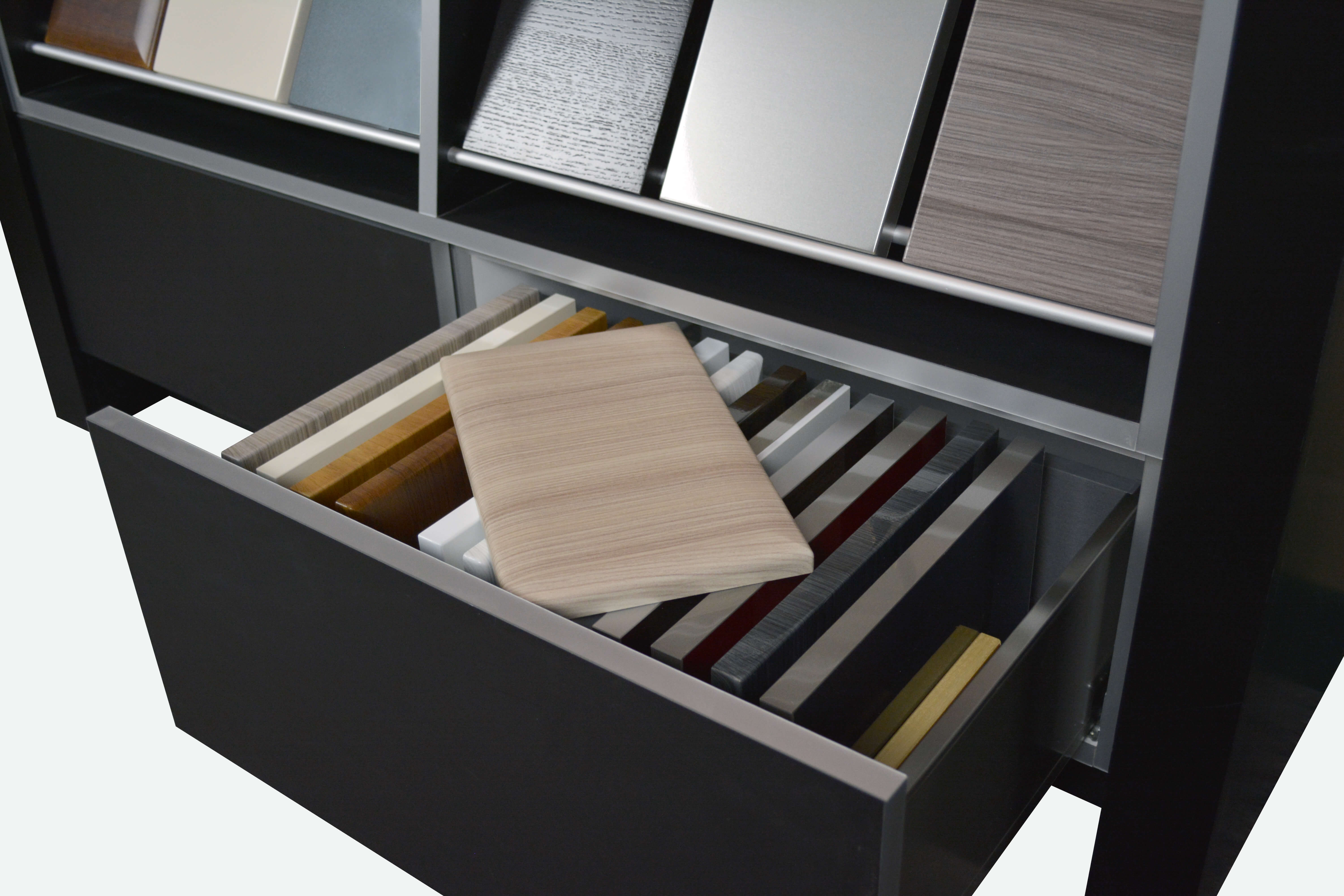 Contemporary Selection Center
With the popularity of contemporary design and the number of materials available, our Contemporary Selection Center (CNTPSLCTCNTR) is available to display and organize contemporary samples (Acrylic, Gloss Foil, Laminate, Textured Foil, etc.). Measuring 54″ wide x 90″ high x 19 1/4″ deep. The selection center includes a complete set of Contemporary Samples!
Contemporary samples are sized like a drawer front at 7″ x 12″. A total of 47 samples are included which fills the upper section with additional storage/organization included in the lower deep drawers.