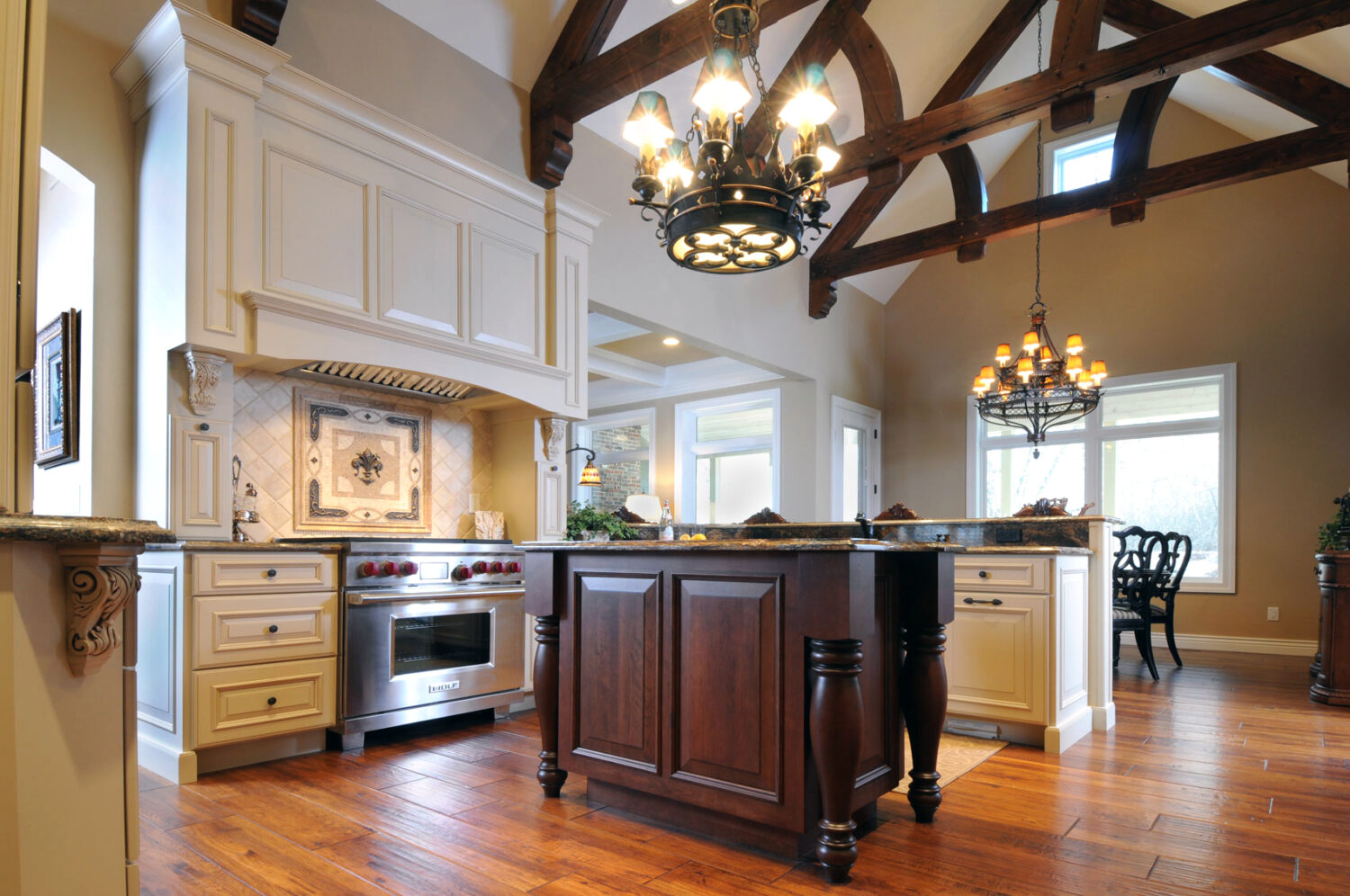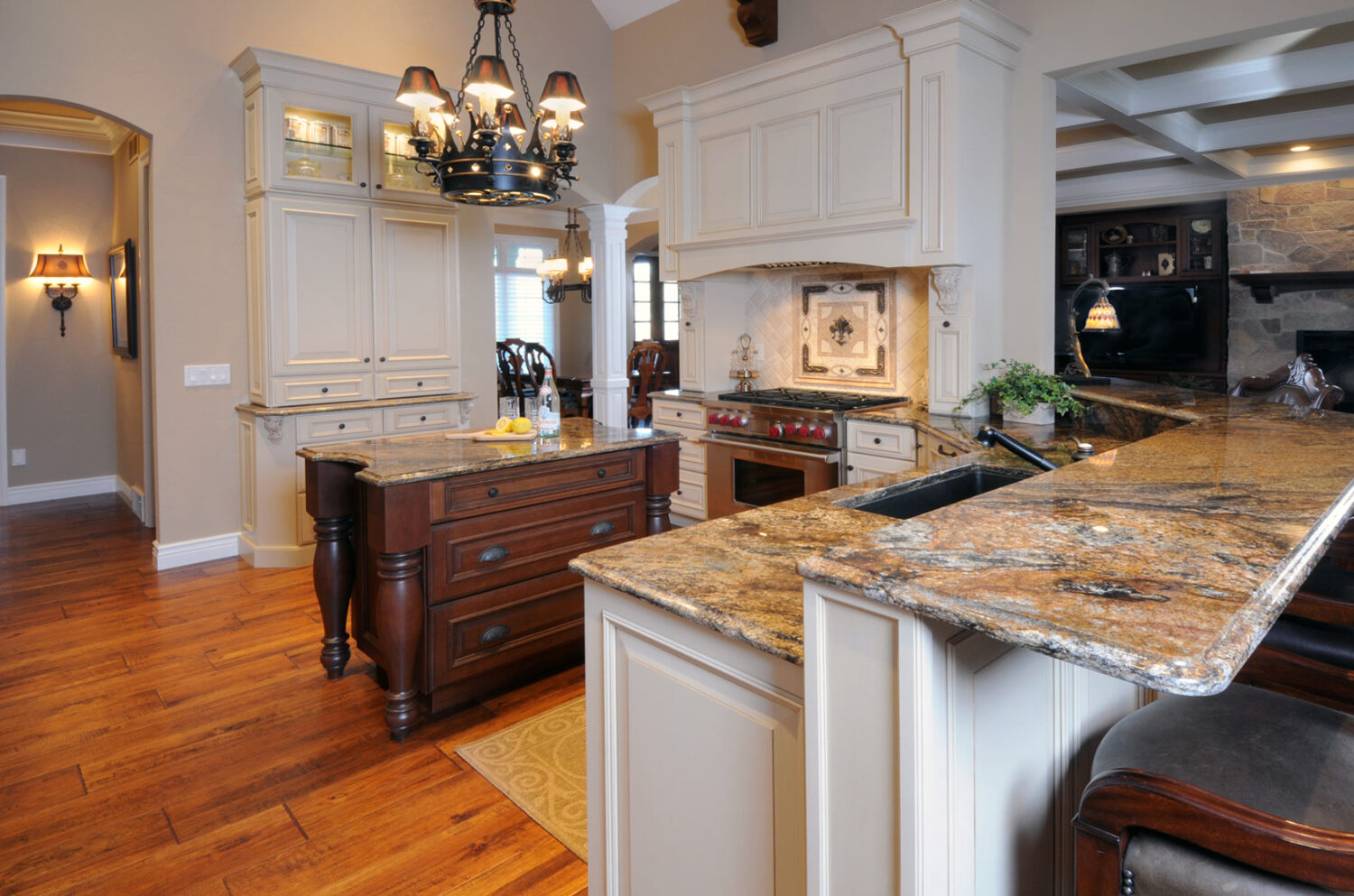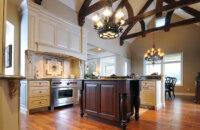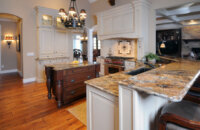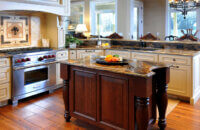 A Blend of Traditional and Rustic Design in an Elegant Kitchen
Kitchen design by Dondi Szombatflavy, CKD of Bella Domicile, Wisconsin.
A traditionally styled kitchen remodel with vaulted ceilings, detailed ceiling beams, ornately turned posts, and grand wood hood. This kitchen showcases an elegant example of Dura Supreme's "Classic White" painted cabinets and a furniture-style kitchen island in "Clove/Black" Stain/Accent on cherry both shown with the Sunbury House and St. Augustine cabinet door styles.
When the Squires started working with kitchen designer, Dondi Szombatfalvy, CKD (of Bella Domicile in Madison, WI), they expressed a desire for their home to reflect a blend of traditional styling with rustic influences.  Entertaining and family meals within the kitchen were important, so ideally the kitchen would incorporate a large bar area so that family and guests could eat and interact within the kitchen.
The homeowners wanted a kitchen that was open to the great room and formal dining room, with furniture details that helped to keep the space looking elegant.  A free-standing hutch unit on one wall offers a convenient place for glassware and plateware and met their request for "furniture styling".  A massive mantel hood on another wall creates a stunning focal point in the kitchen. Dondi specifically utilized carved corbels, turned posts, stacked cabinets and paneled ends to create a formal, elegant space.
Dondi not only developed the plan and design for the kitchen, but also several baths, the laundry room, home office and great room, which all needed to blend within the overall design of the home.  "I selected two different door styles that worked well together", explained Dondi. 
Sunbury House (raised panel) and St. Augustine (flat panel) are decorative door styles which have the same molding detail except one is a flat panel and the other is a raised panel.  "The flat panel door style worked well in less formal rooms like the laundry, master bath and bathrooms, and the raised panel door style worked well in the kitchen and home office."  By using doors from the same "door family" with matching details, Dondi was able to mix a variety of woods and finishes throughout the home and still create a cohesive design.