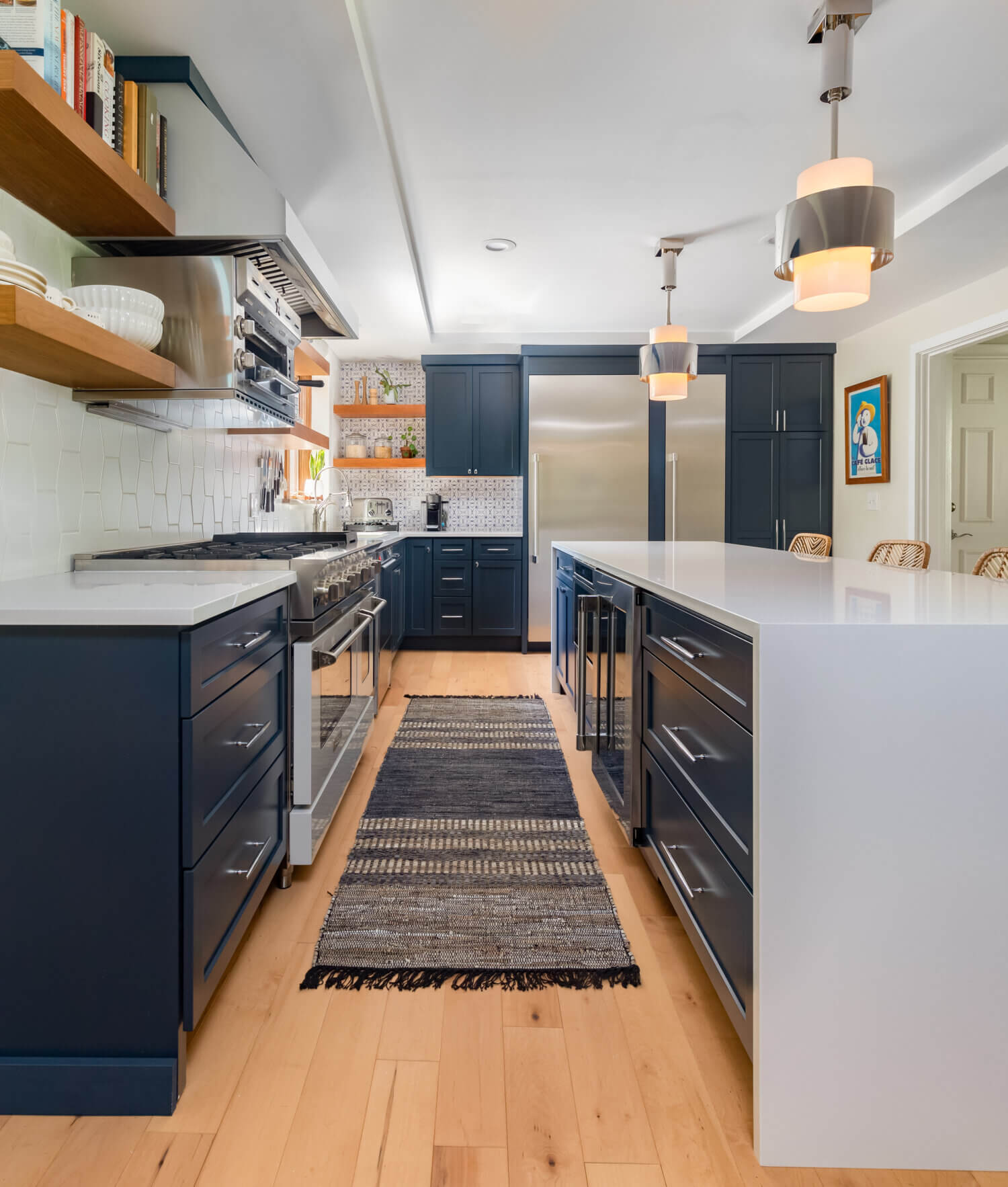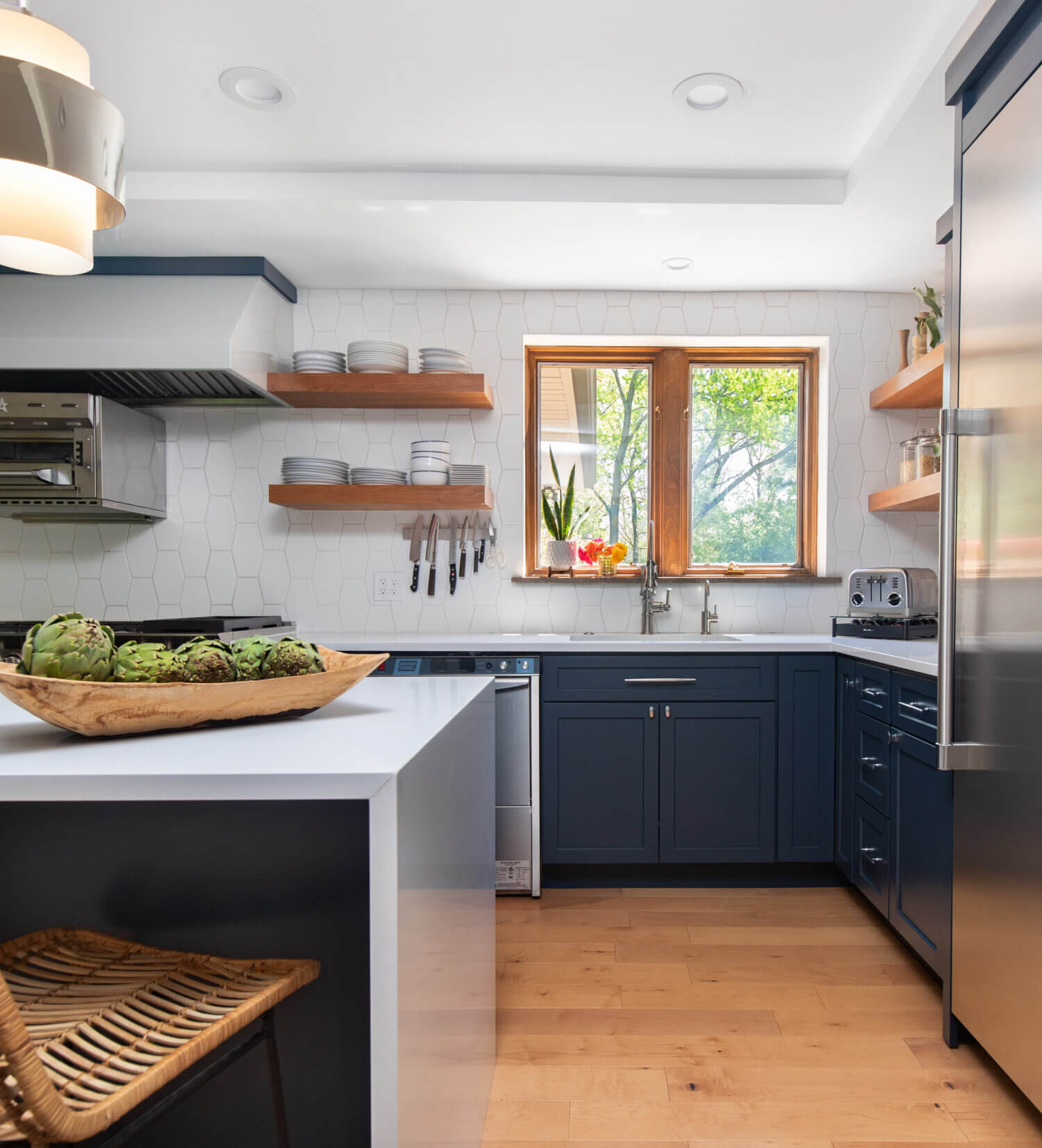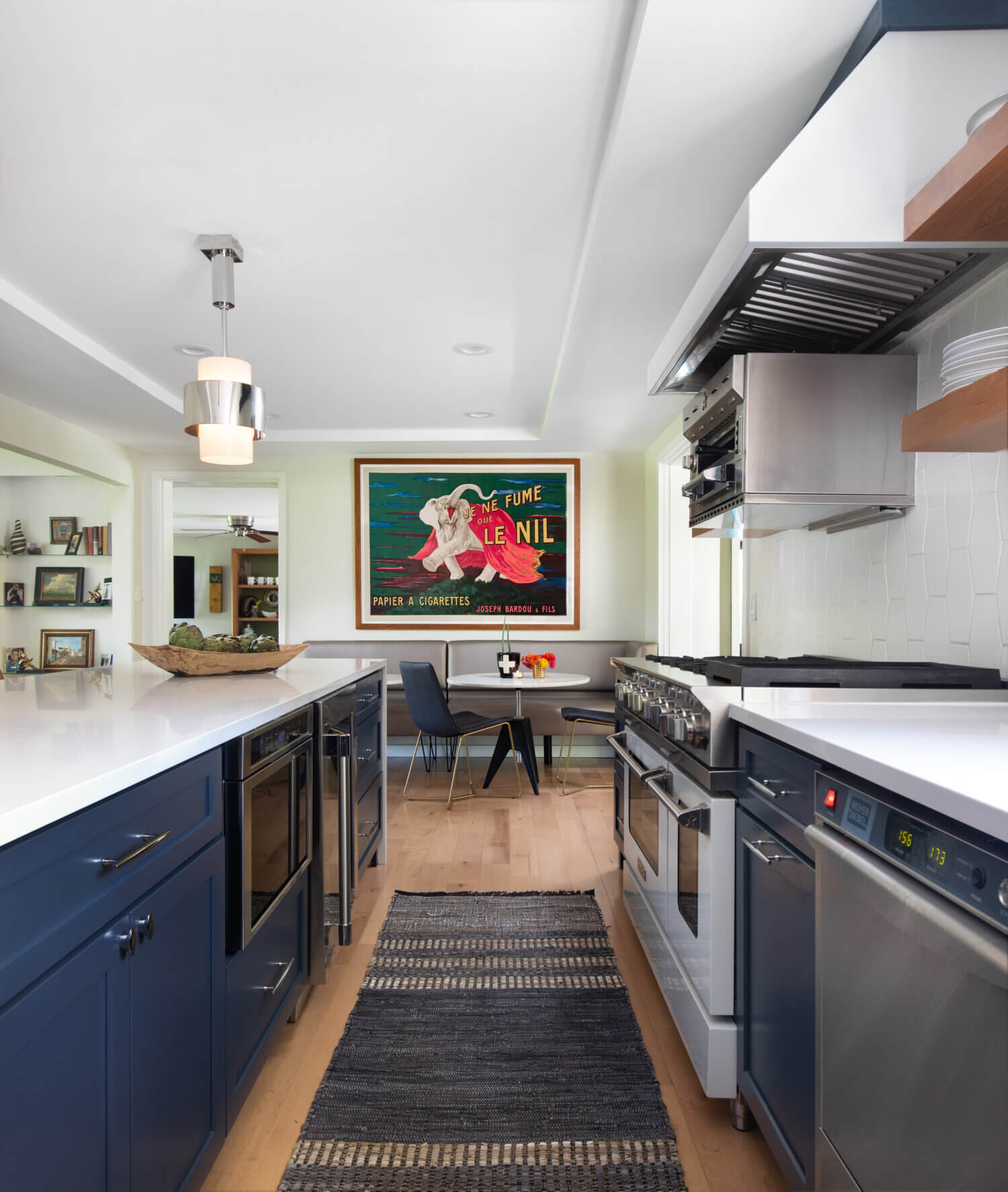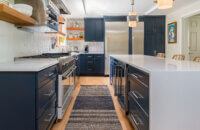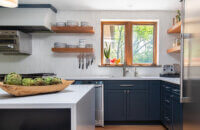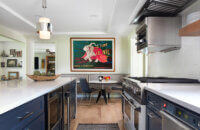 A Chef's Dream Kitchen
DURA SUPREME CABINETRY DESIGNED BY KARR BICK KITCHEN AND BATH IN ST. LOUIS, MO. PHOTOGRAPHY BY LISA MITCHELL.
If you're a foodie or chef, the kitchen is your happy place. When a local chef's kitchen didn't function and feel how they wanted, the homeowners knew it was time for a change. To ensure optimal space to prepare meals, countertops on the perimeter wall and a large island were added. The island is also the perfect space to gather and enjoy delicious meals. The color scheme makes the space feel sleek and timeless. Modern touches are seen in the light fixtures and uniquely tiled walls. Special details were added so that the kitchen was tailored to a chef's wants and needs. This space is a food lover's dream!