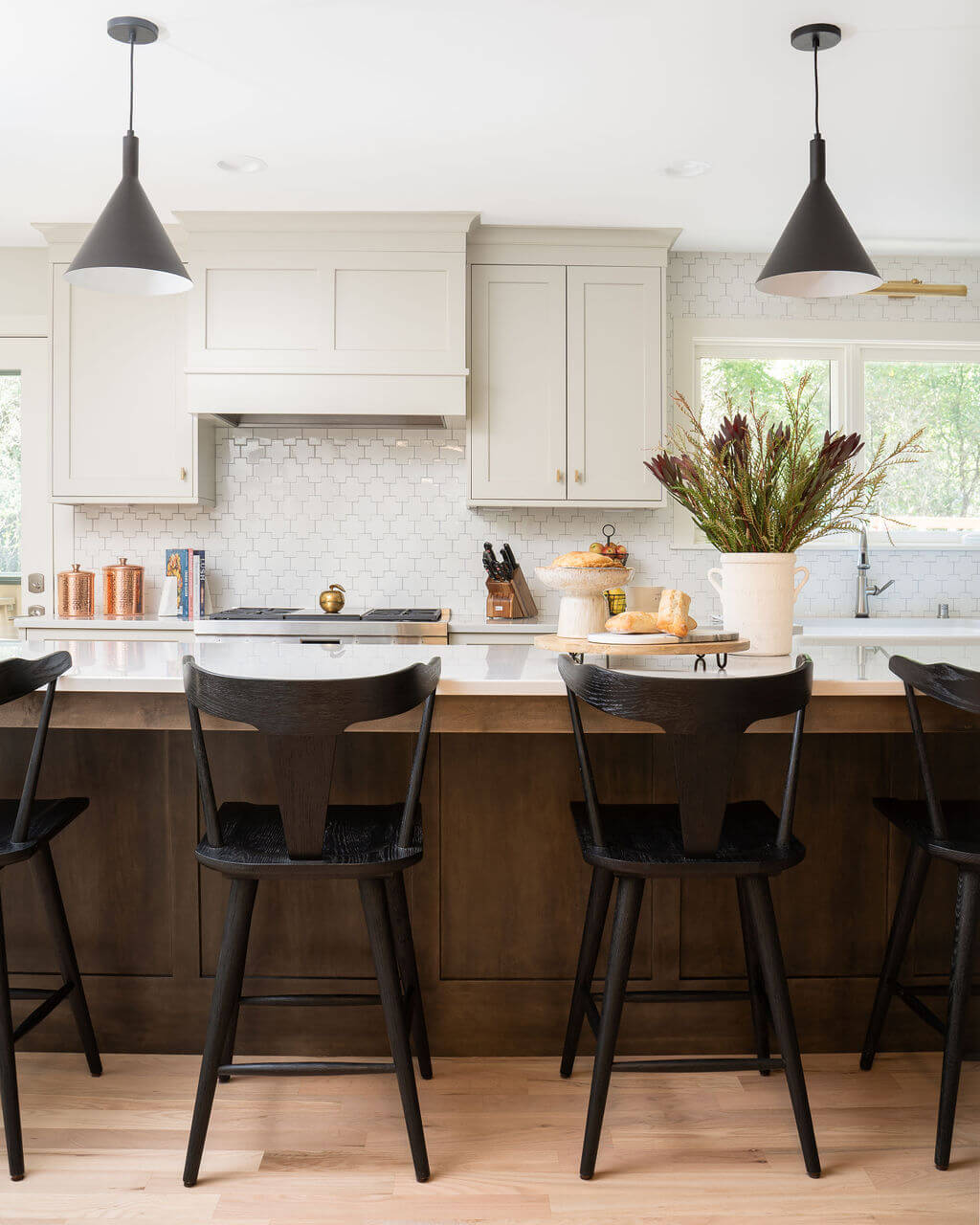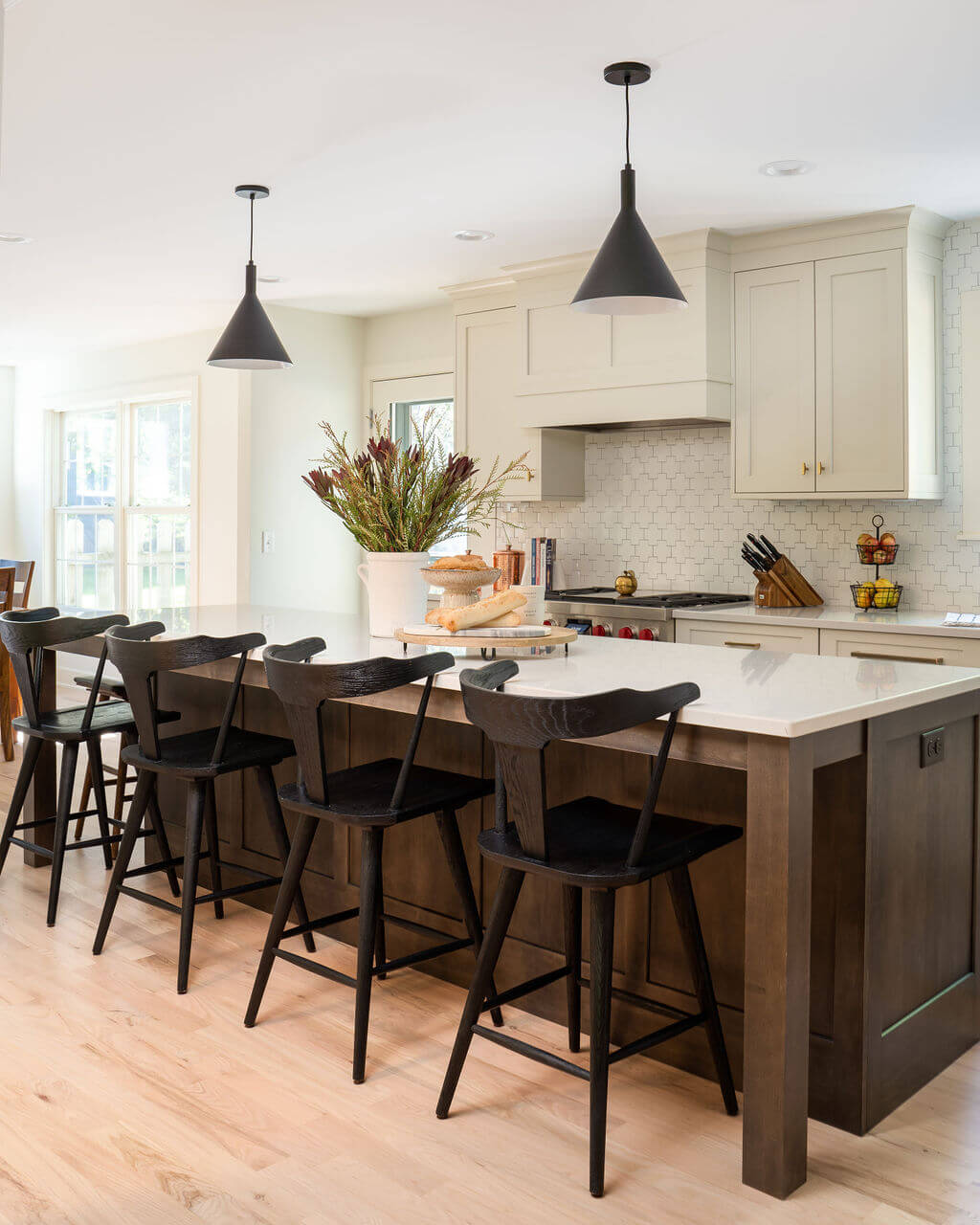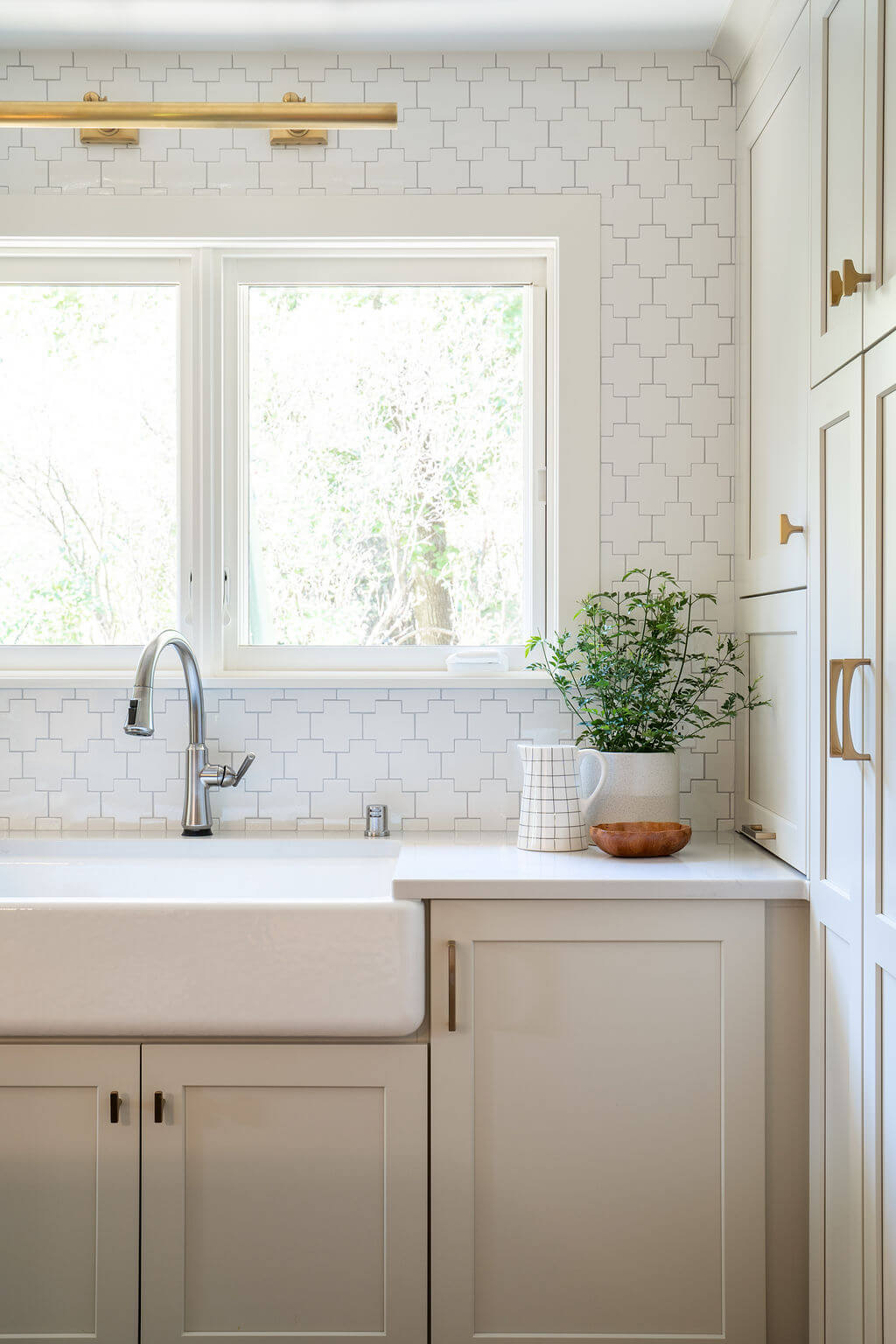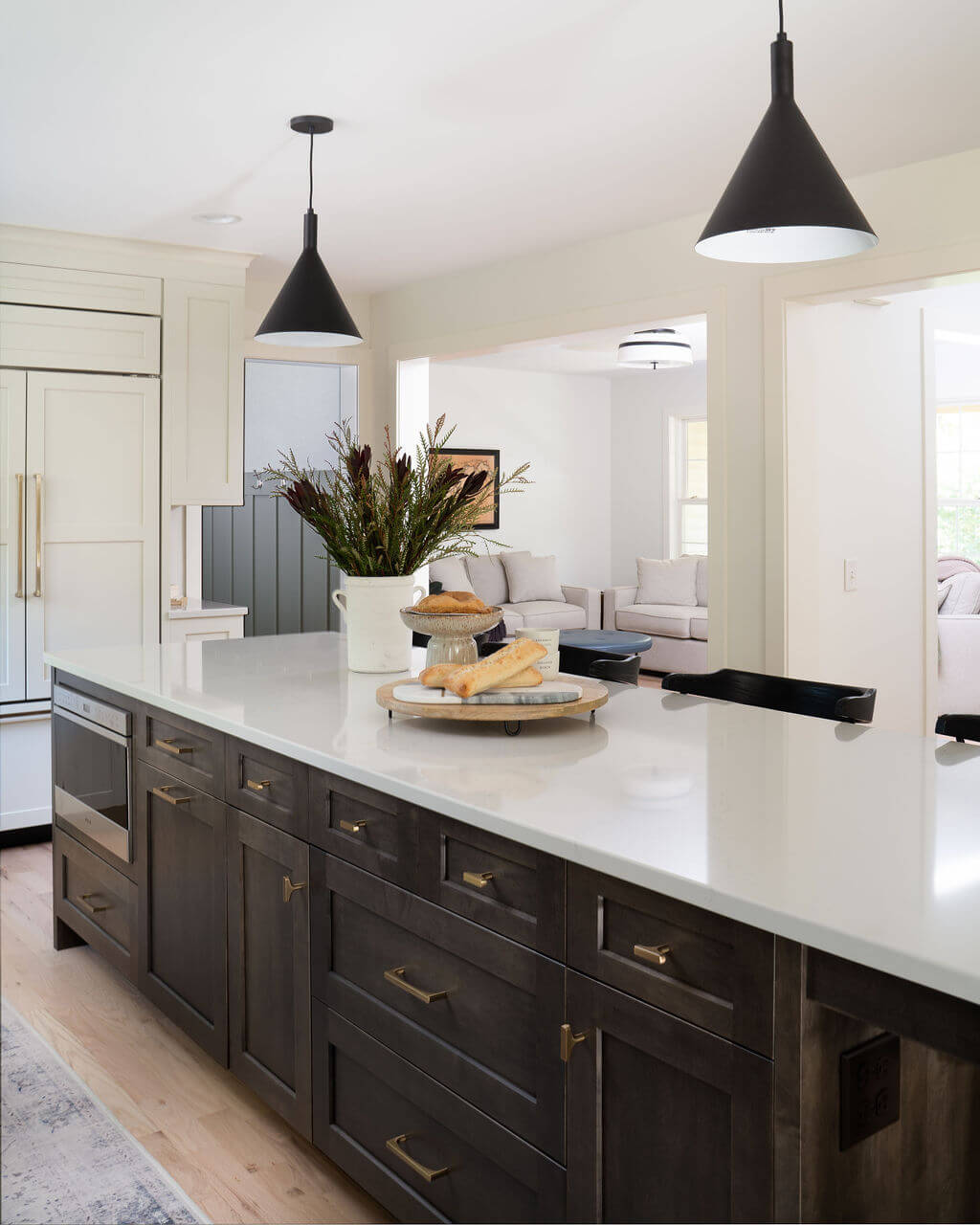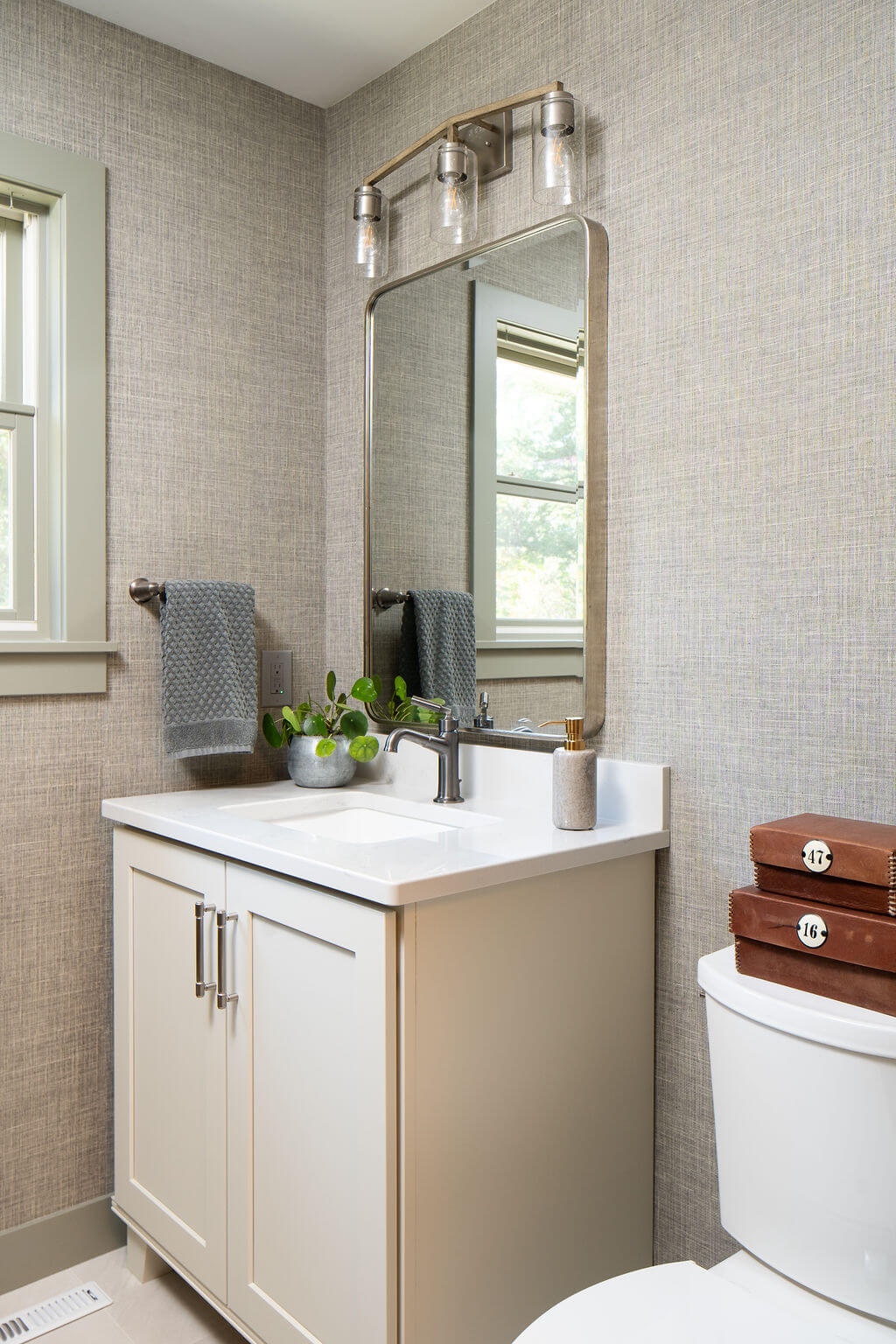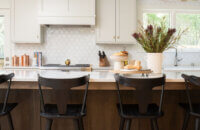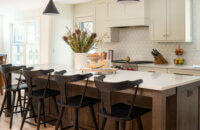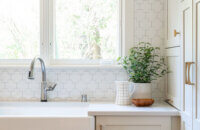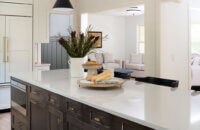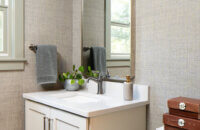 A Peaceful Escape in a Pretty Putty Kitchen & Bath
Kitchen & bathroom design by Boyer Building Corporation, Minnesota. Interior design by Natalie Talley. Photography by Emily John Photography.
This peaceful modern farmhouse features Dura Supreme's off-white "Putty" paint. Inspired by nature, this soft, natural paint finish creates a warm, comfortable, and relaxing mood to the home. The designer used the "Putty" paint for the majority of the kitchen cabinets, the integral canopy wood hood, and the main floor bathroom vanity on the Hudson door style. The kitchen island uses a dark "Praline" stained finish to add a nice contrast to the painted kitchen cabinetry.