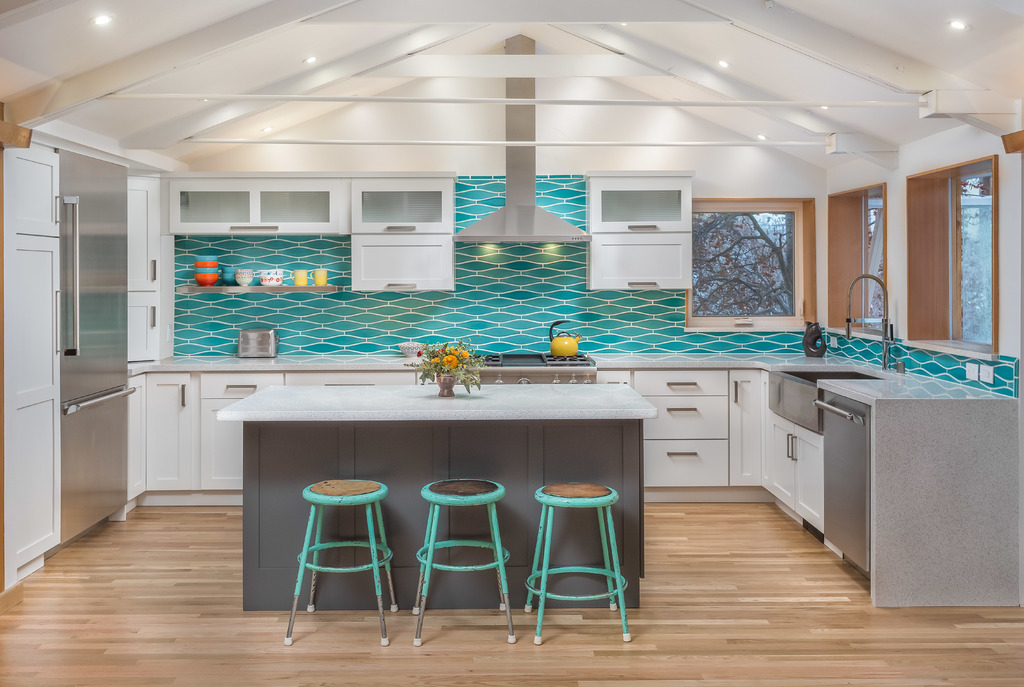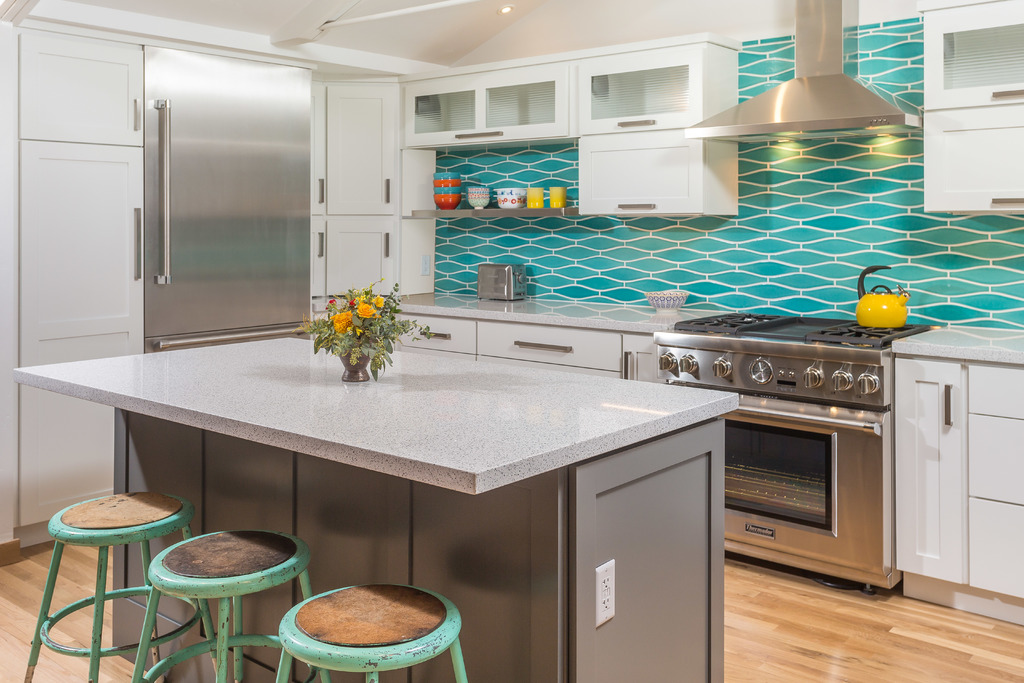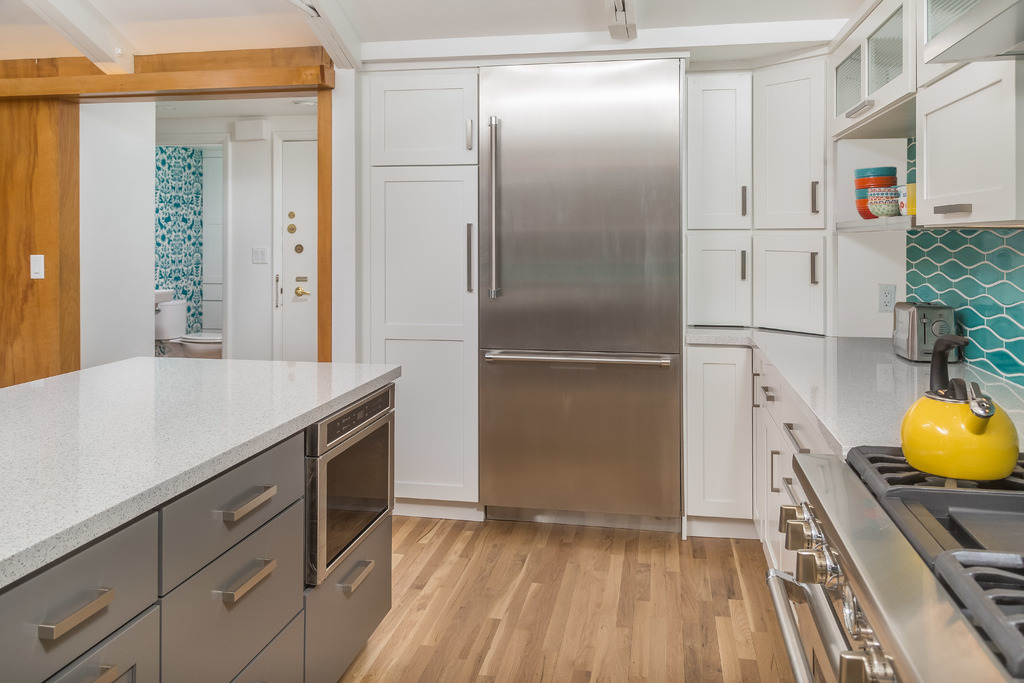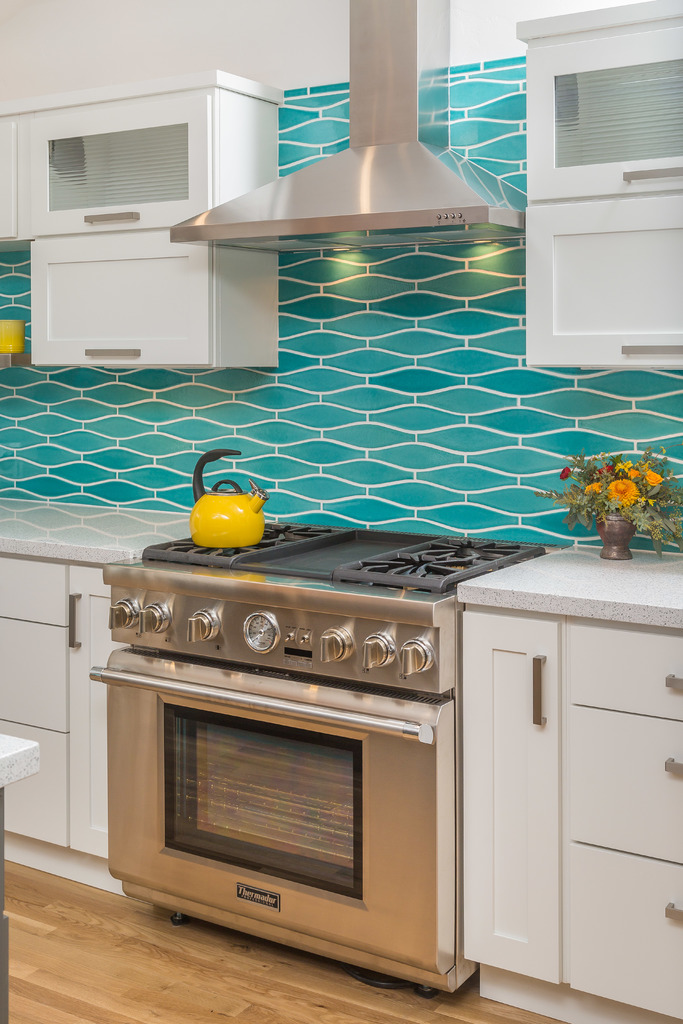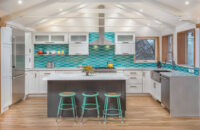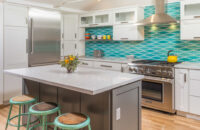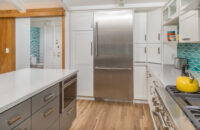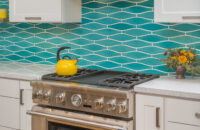 A Splash of Turquoise in a Bright White Kitchen & Home Bar
Design by Fernanda Conrad of K&W Interiors, Inc., Anchorage, Alaska. Installation by Alright Remodel. Photography by DMD Real Estate Photography.
This homeowner wanted a bright, modern space with enough room to entertain. Dura Supreme kitchen cabinets are shown in the Craftsman Panel door style in "White" paint (perimeter) and "Storm Gray" paint (kitchen island).