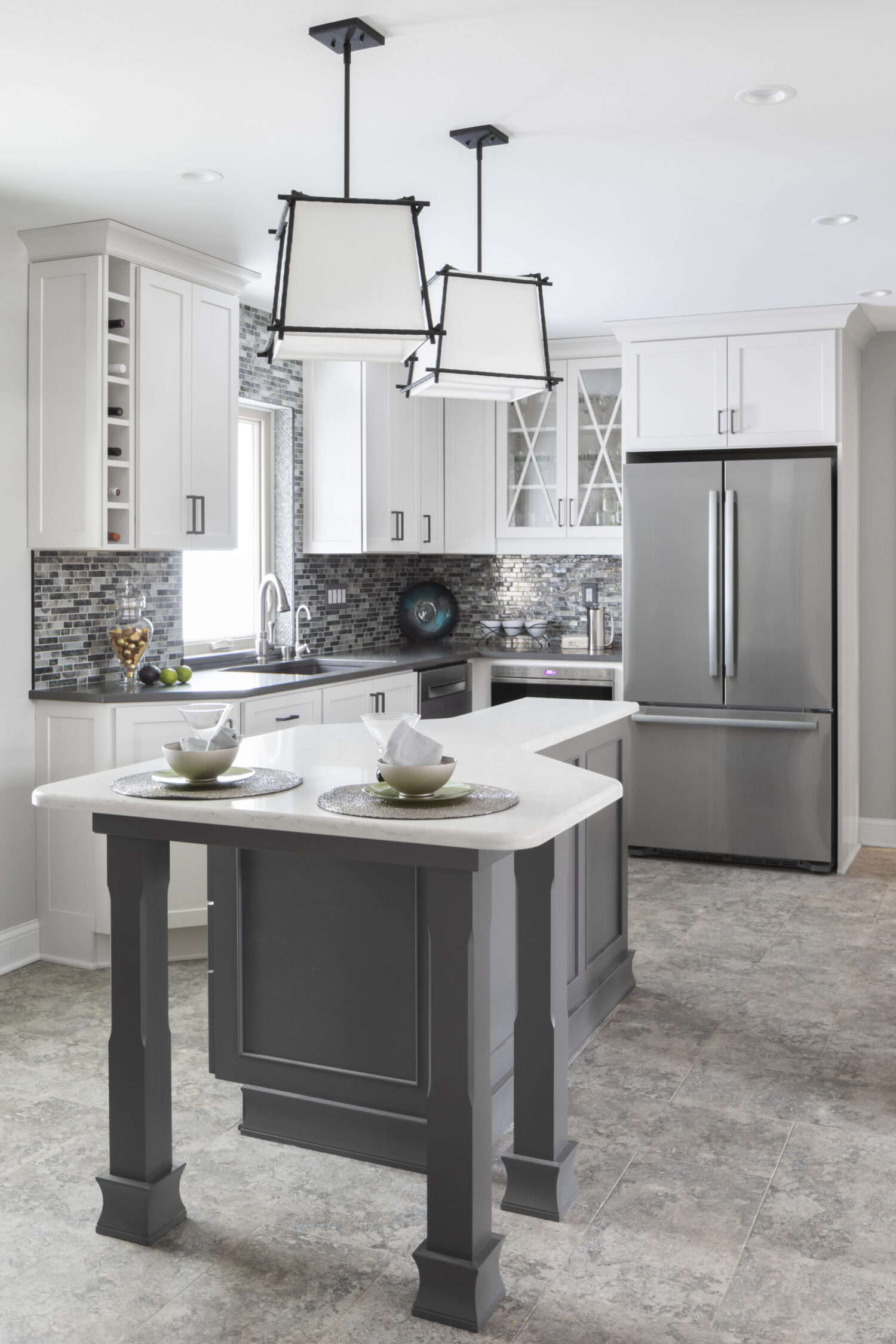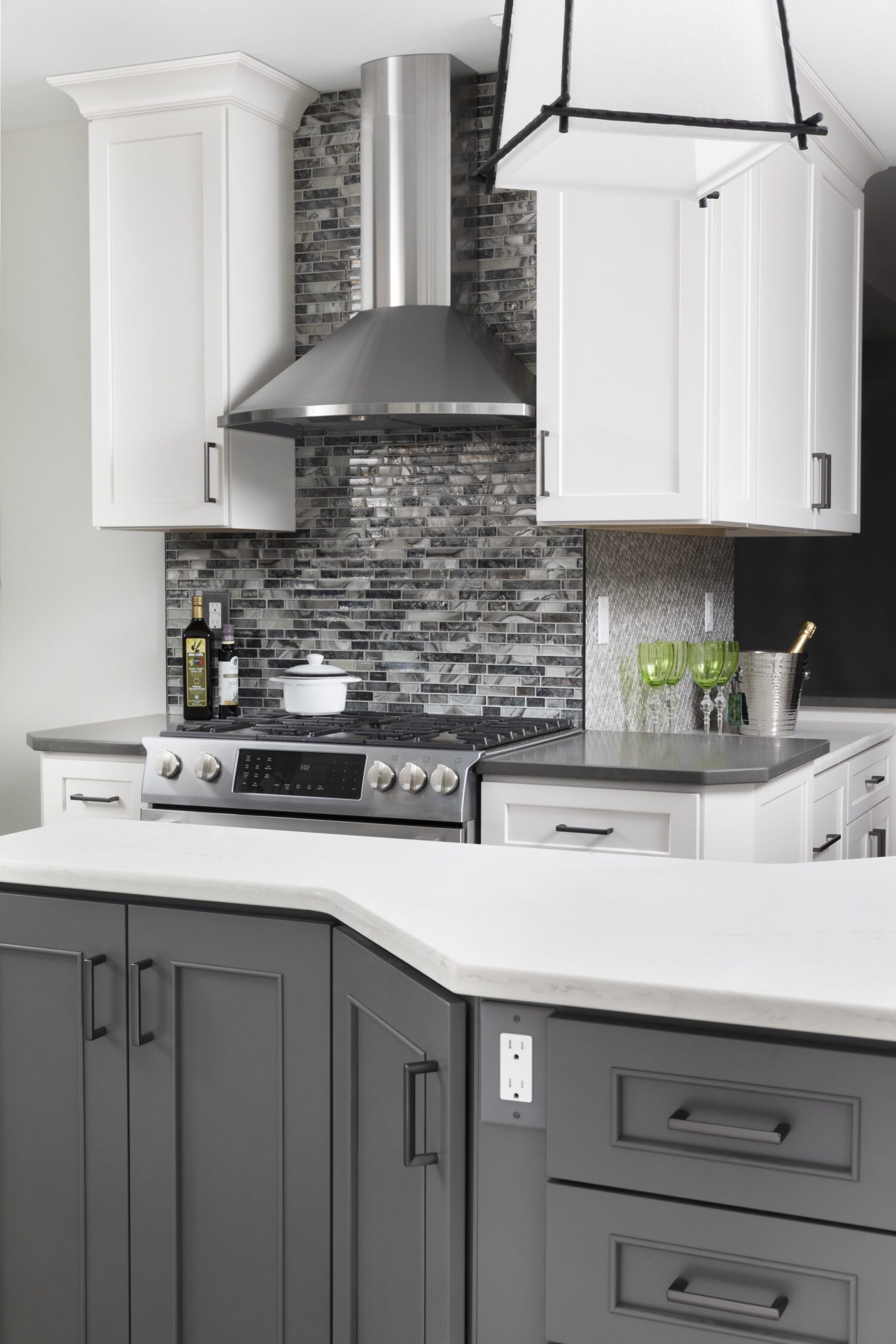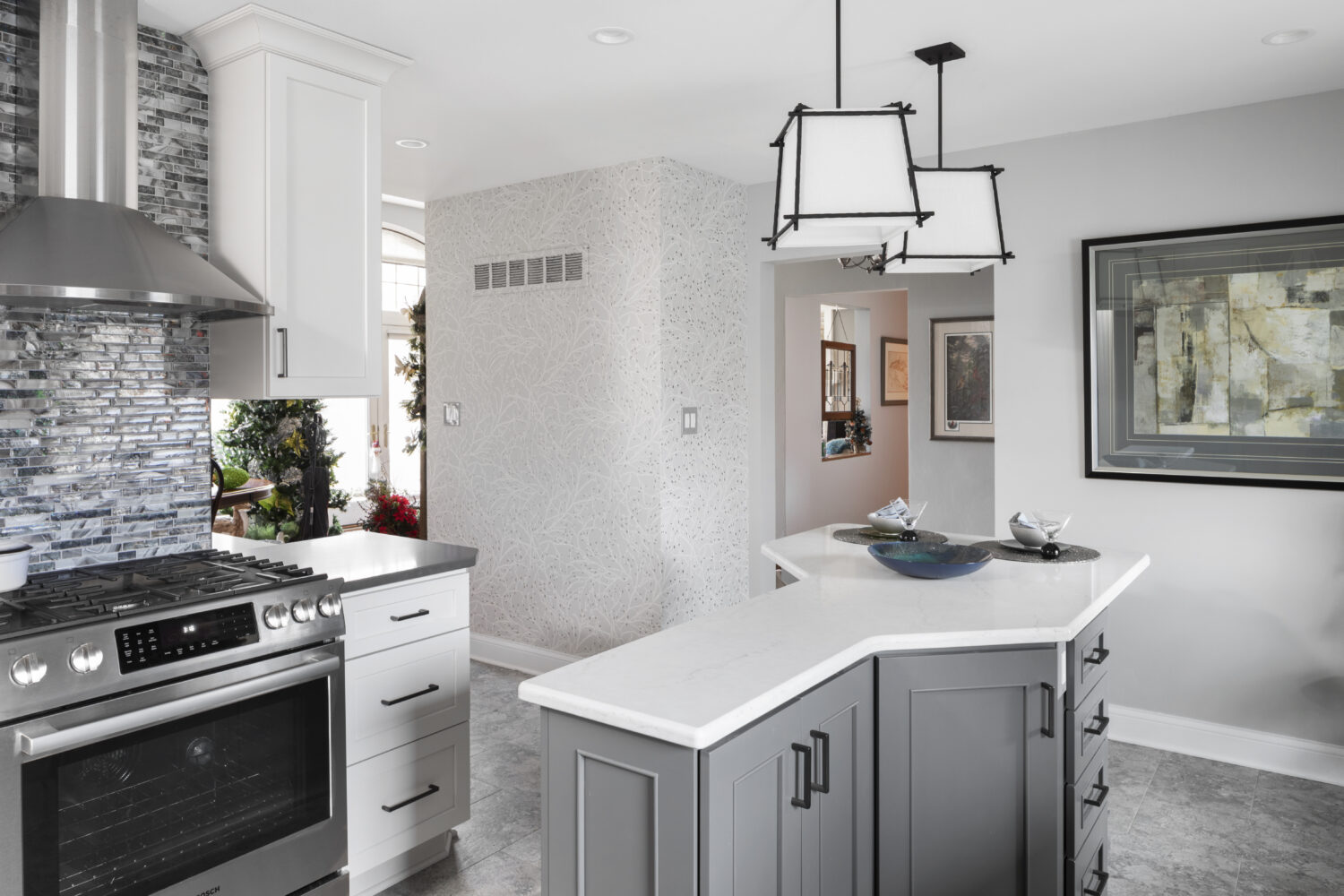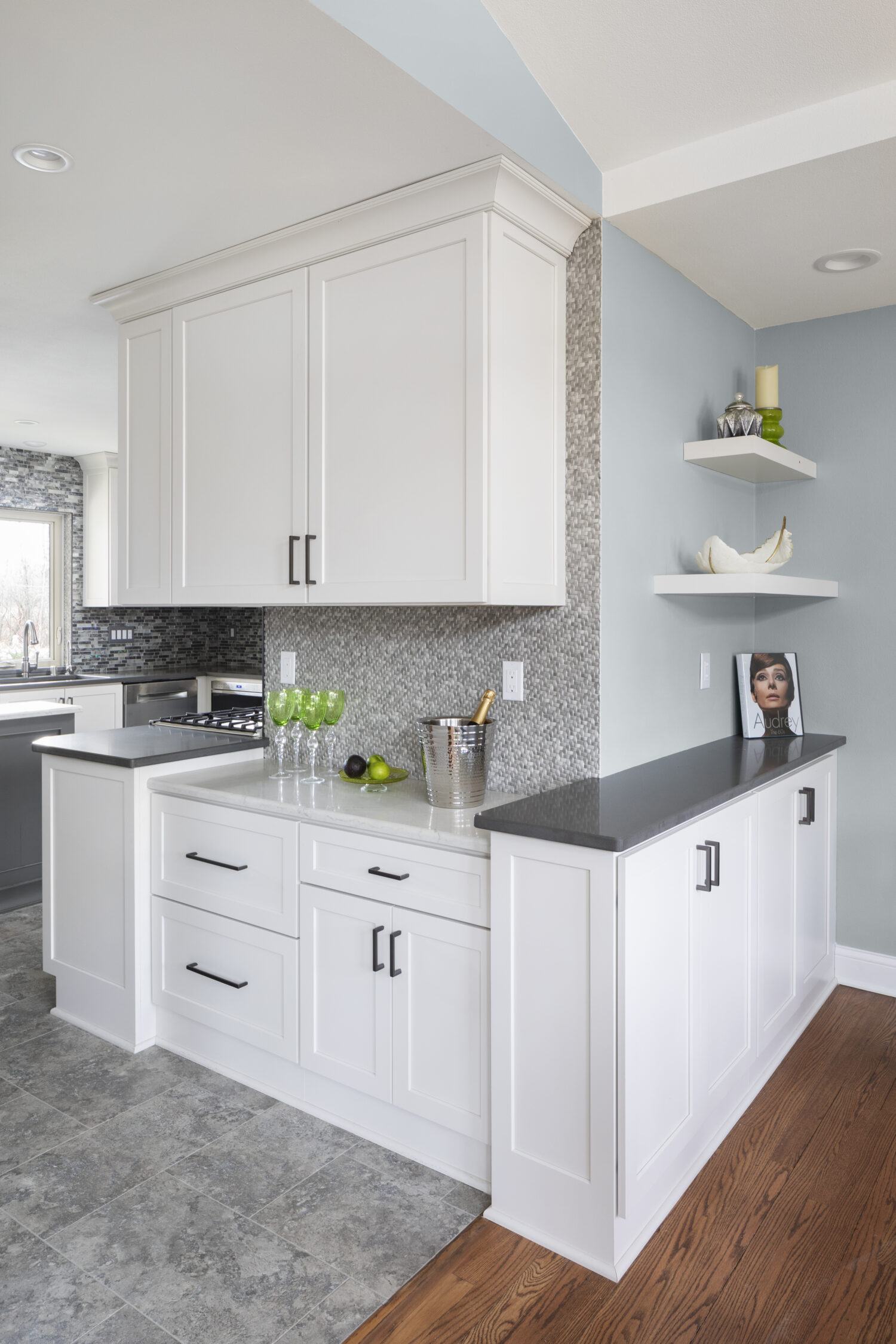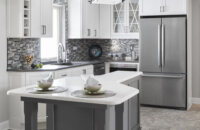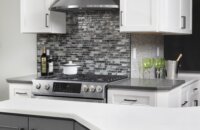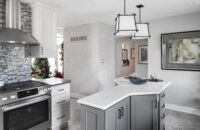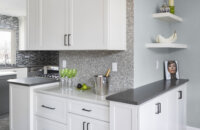 Grayscale Kitchen With Surprising Twists and Turns
Kitchen design by Gwen Adair of Cabinet Supreme by Adair LLC, Wisconsin. Photography by Ryan Hainey.
This modern Dura Supreme "Storm Gray" and "Pearl" white kitchen has a unique shaped kitchen island to help create fluid traffic through this wraparound kitchen layout. The Silverton door style on the kitchen island beautifully coordinates with the Craftsman door style on the perimeter.