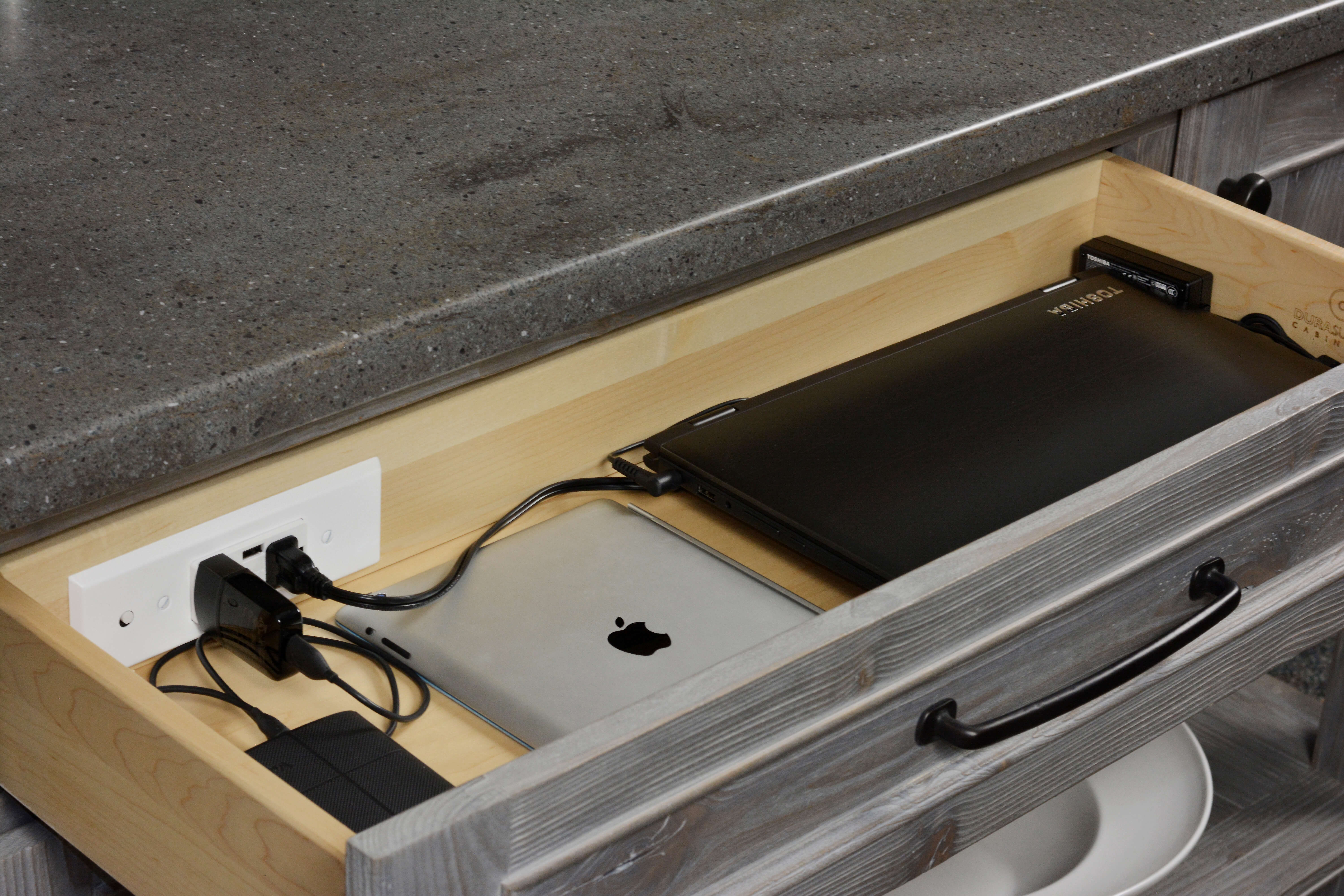 Drawer Charging & Power Station
Purpose:
Appliance & Equipment Housing and Other/ Misc.
Nom:
DPWRS (Drawer) and RPWRS (Roll-Out)
Our Drawer Charging & Power Station can be placed in a drawer or roll-out accessory to provide a space to charge your devices or power an appliance or equipment. Charge and power up to 4 devices at once! With two USB ports with 3.6 amp charging capacity and two 120V AC outlets, any power device that needs a charge, even flashlights or speakers can easily be powered up.