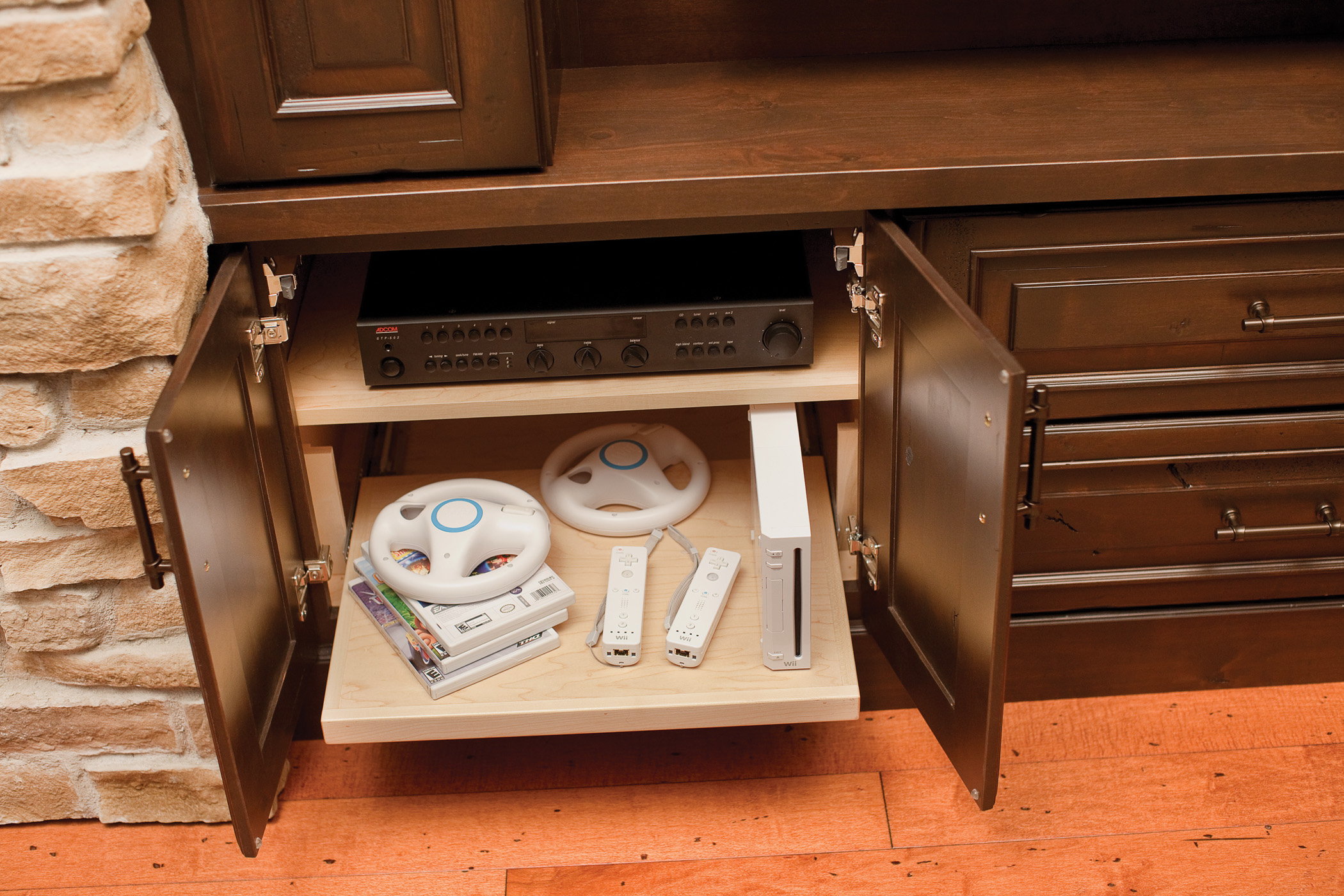 Flat Roll-Out Shelf for Electronics
Purpose:
Appliance & Equipment Housing and Other/ Misc.
Home electronics like gaming systems, Blu-ray/DVD Players, printers, etc. can have their own dedicated cabinet space, for easy access and operation, with a Flat Roll-Out Shelf. Customize your Dura Supreme entertainment center or home office with an assortment of roll-out shelf options to fit your needs.