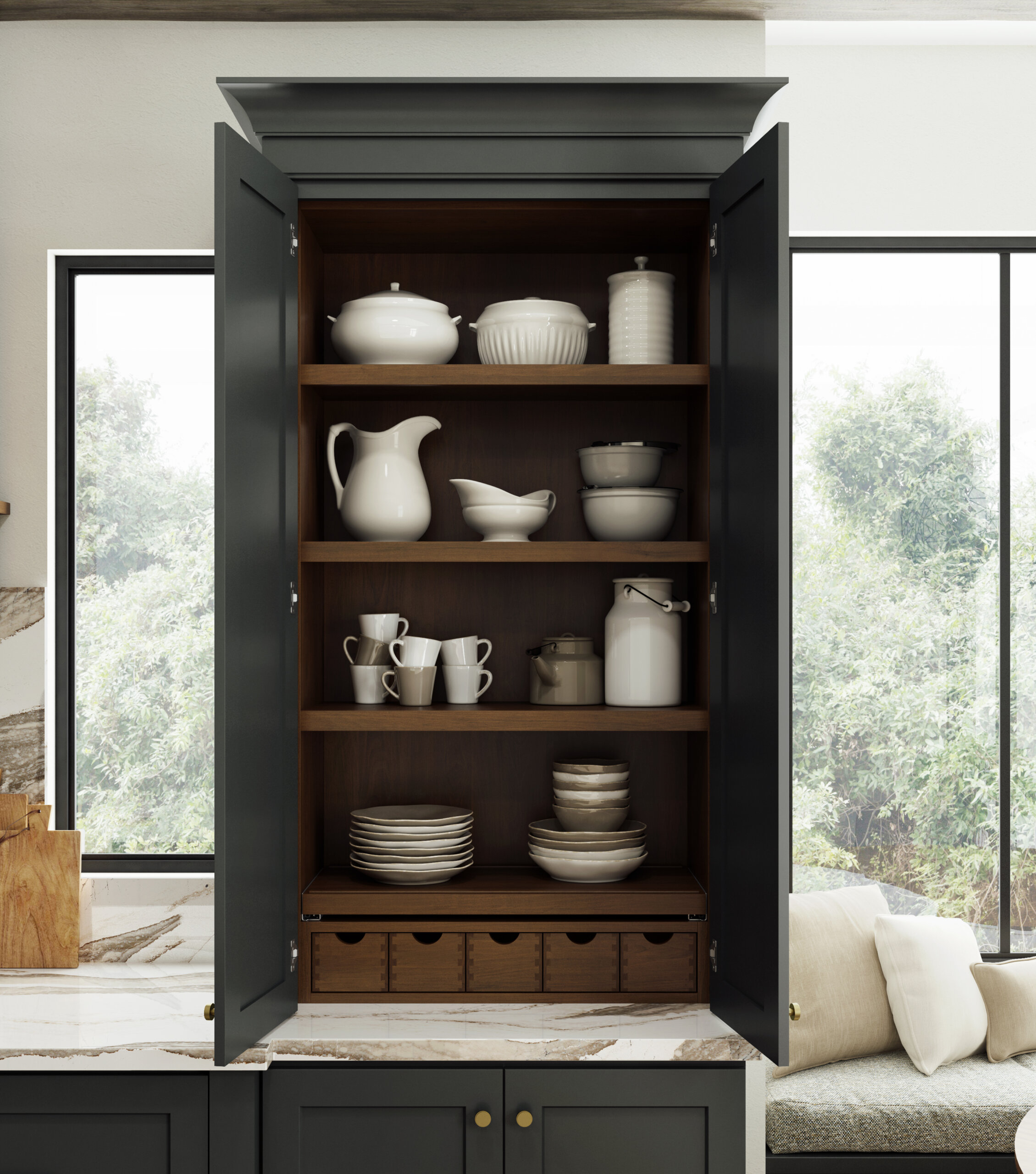 Larder Cabinet A – Storage Center
Purpose:
Bakeware and Dishware and Other/ Misc. and Pantry Solutions
This highly functional cabinet is carefully designed with internal storage features to keep most countertop clutter items, pantry supplies, and small appliances behind beautiful cabinet doors. Specialized internal features include optional apothecary drawers, Flat Roll-Out Shelf, and Pocket Doors.