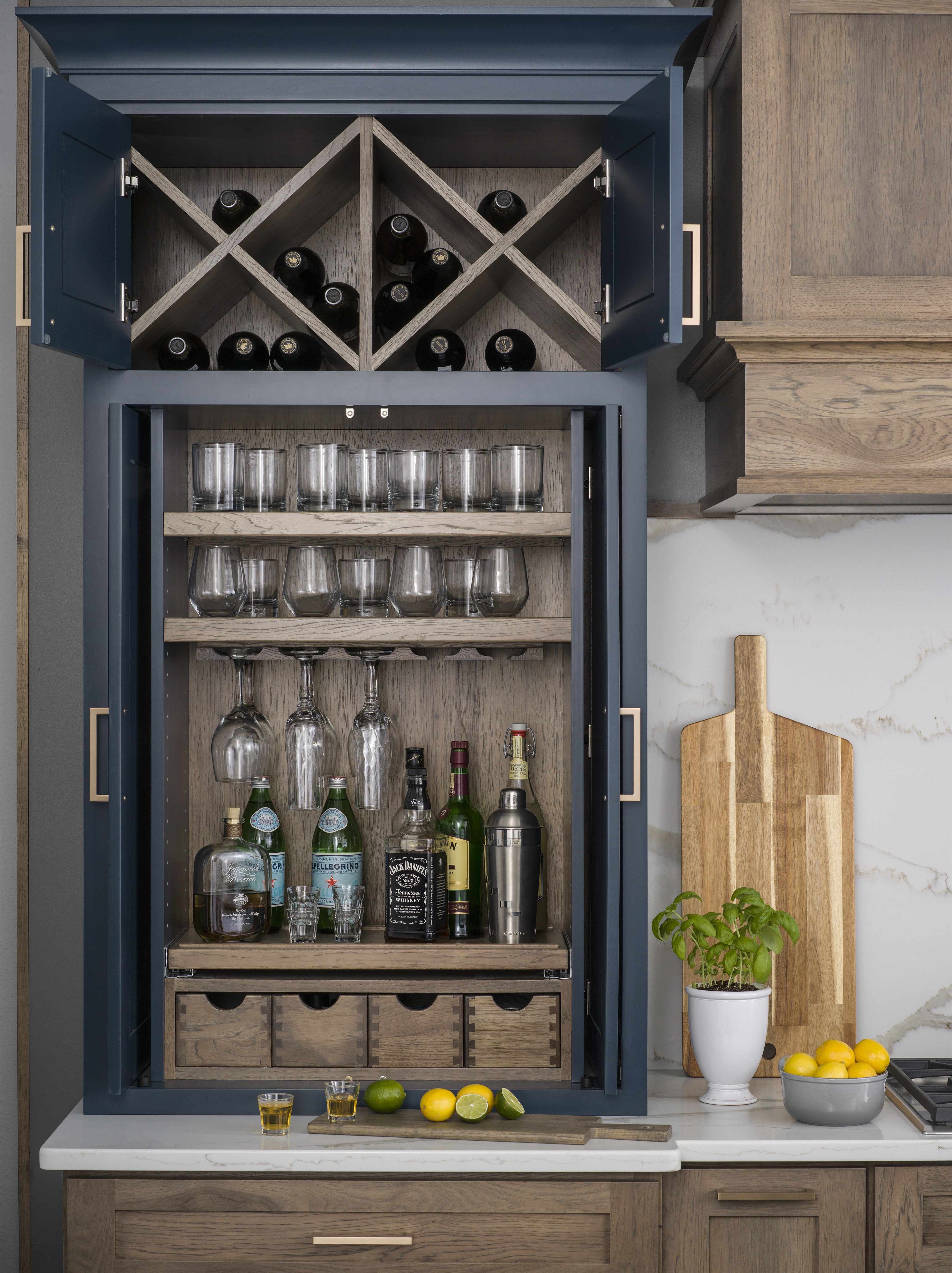 Larder Cabinet B – Beverage Center for Home Bar
Purpose:
Beverages and Other/ Misc.
Nom:
LDRB with customized X Wine Racks above
A dedicated home bar station within a larder styled cabinet will help you keep all your beverage collection, drink mixing supplies & tools organize beautifully all with-in one cabinet. When you want your kitchen or wet bar to be clutter-free, simply close the cabinet doors! Specialized internal features include optional apothecary drawers, Flat Roll-Out Shelf, and Pocket Doors. A roll-out shelf and power station can be included if you'd like to also store a small appliance, like a blender for mixing drinks.