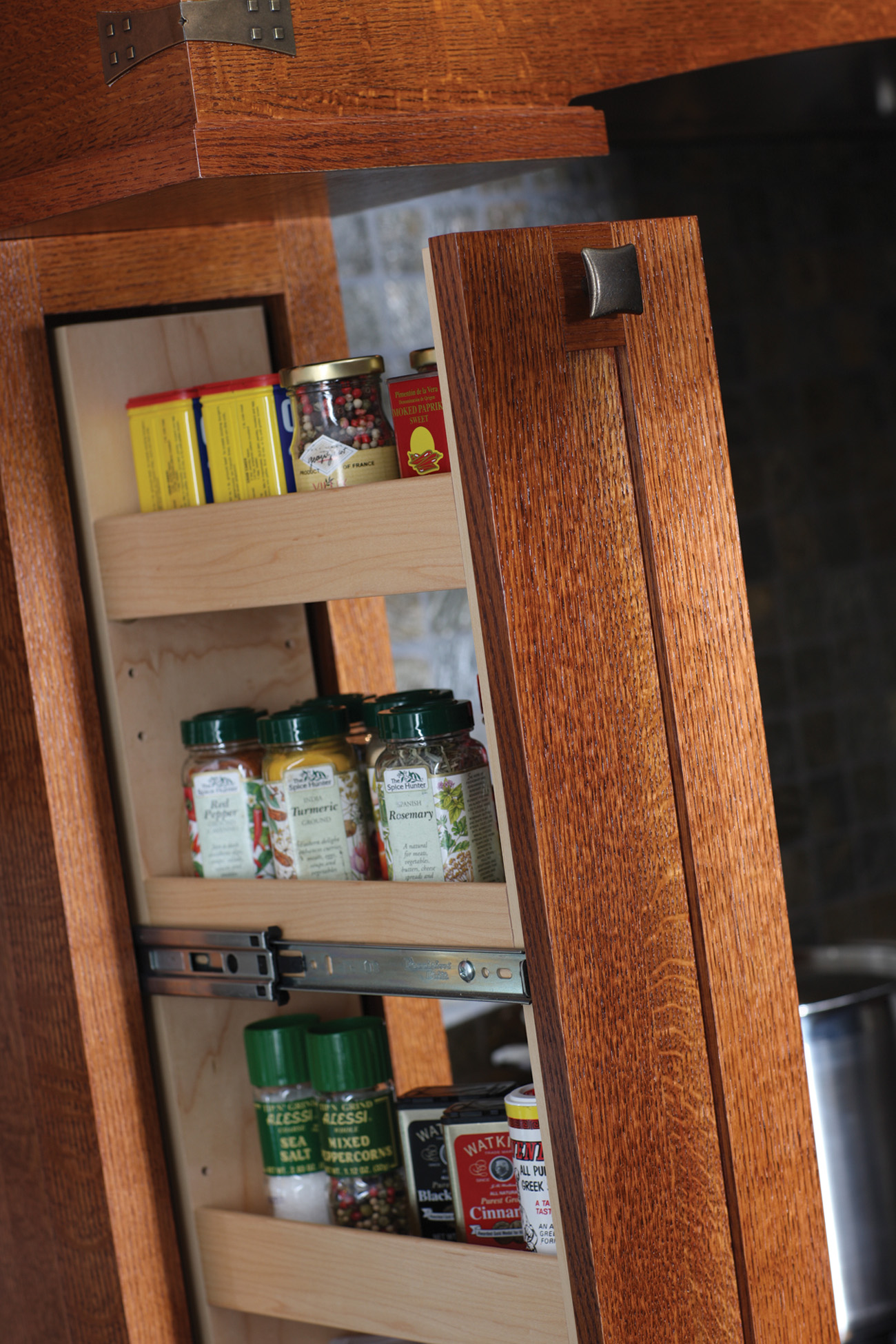 Pull-Out Spice Rack in Wood Hood with Tower or Pillar
Type:
Hood Storage and Pull-Out
Nom:
TOWR-D, PIL-G, or PIL-H with Dura Supreme wood hood.
A Pull-Out Spice Rack next to the cooking surface can help keep spices easy for the chef to access. Our Pull-Out Spice Racks are thin, taking up little space making it easy to incorporate into a wood hood, a wall cabinet, or a base cabinet.