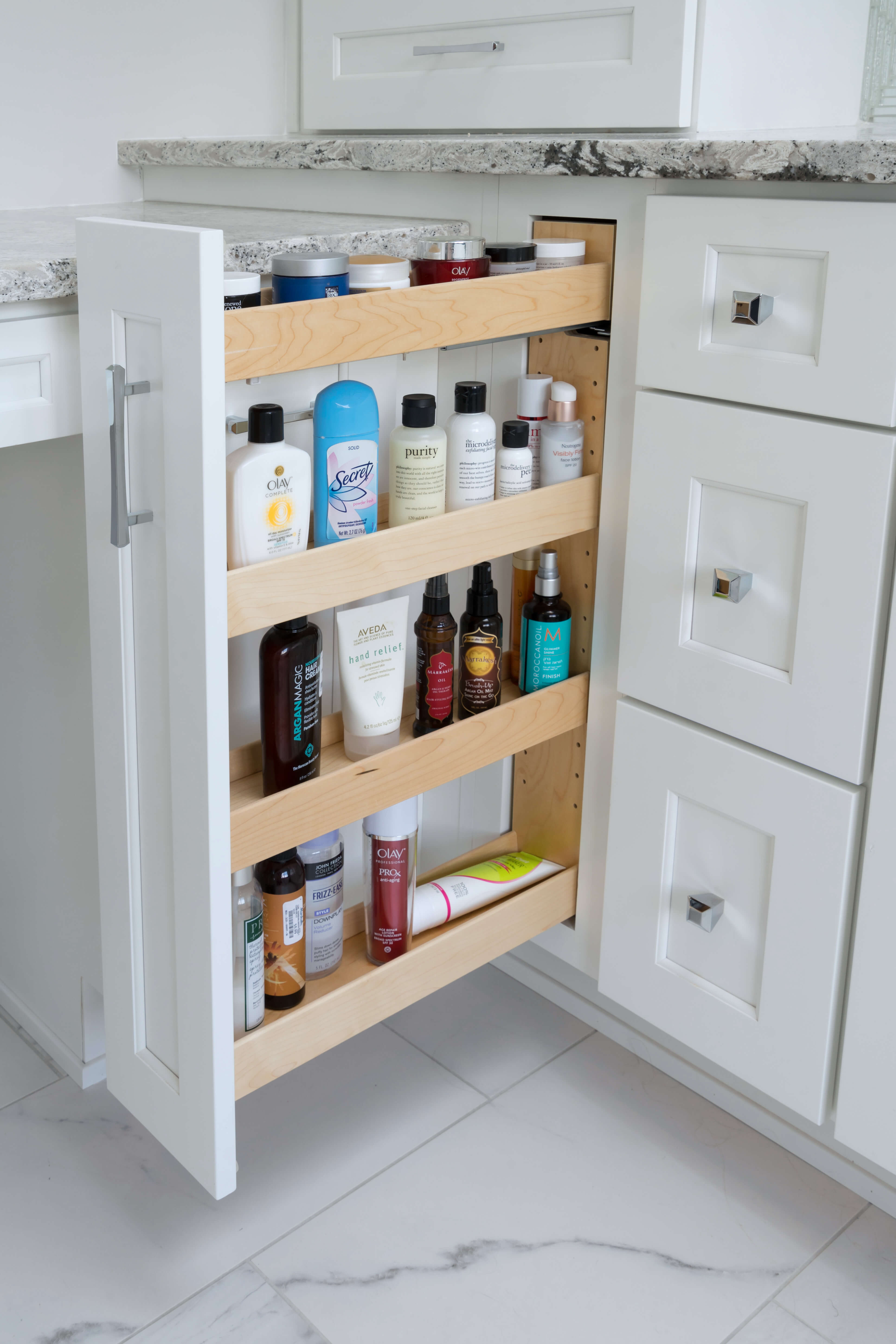 Photo provided by Lang's Kitchen & Bath, Inc., Newton, PA. Photography by Linda McManus.
Thin Vanity Pull-Out Storage
Purpose:
Bathroom and Other/ Misc.
Small spaces offer a surprising amount of bathroom storage when you use the Vanity pull-out by Dura Supreme. The full-extension guides are concealed for a sleek look and the soft-close, self-close feature is an added bonus.