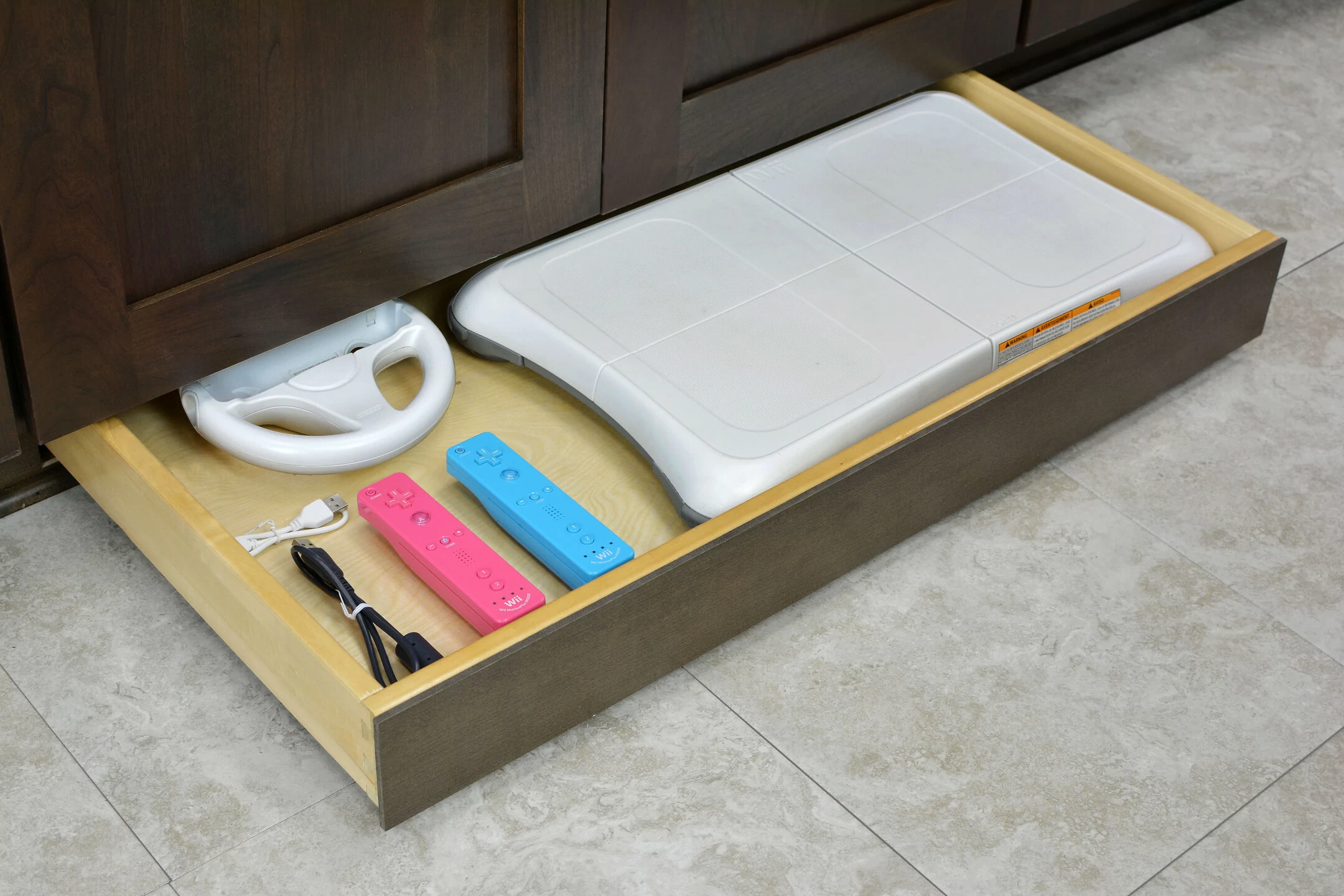 Toe Space Drawer – Misc. Entertainment Center Storage
Purpose:
Appliance & Equipment Housing and Other/ Misc.
Store miscellaneous items in a Dura Supreme Toe Space Drawer, hidden at the foot of your entertainment center cabinets. This handy solution gives your gaming controllers and accessories a home, keeping your living space clutter-free and your equipment easy to access.