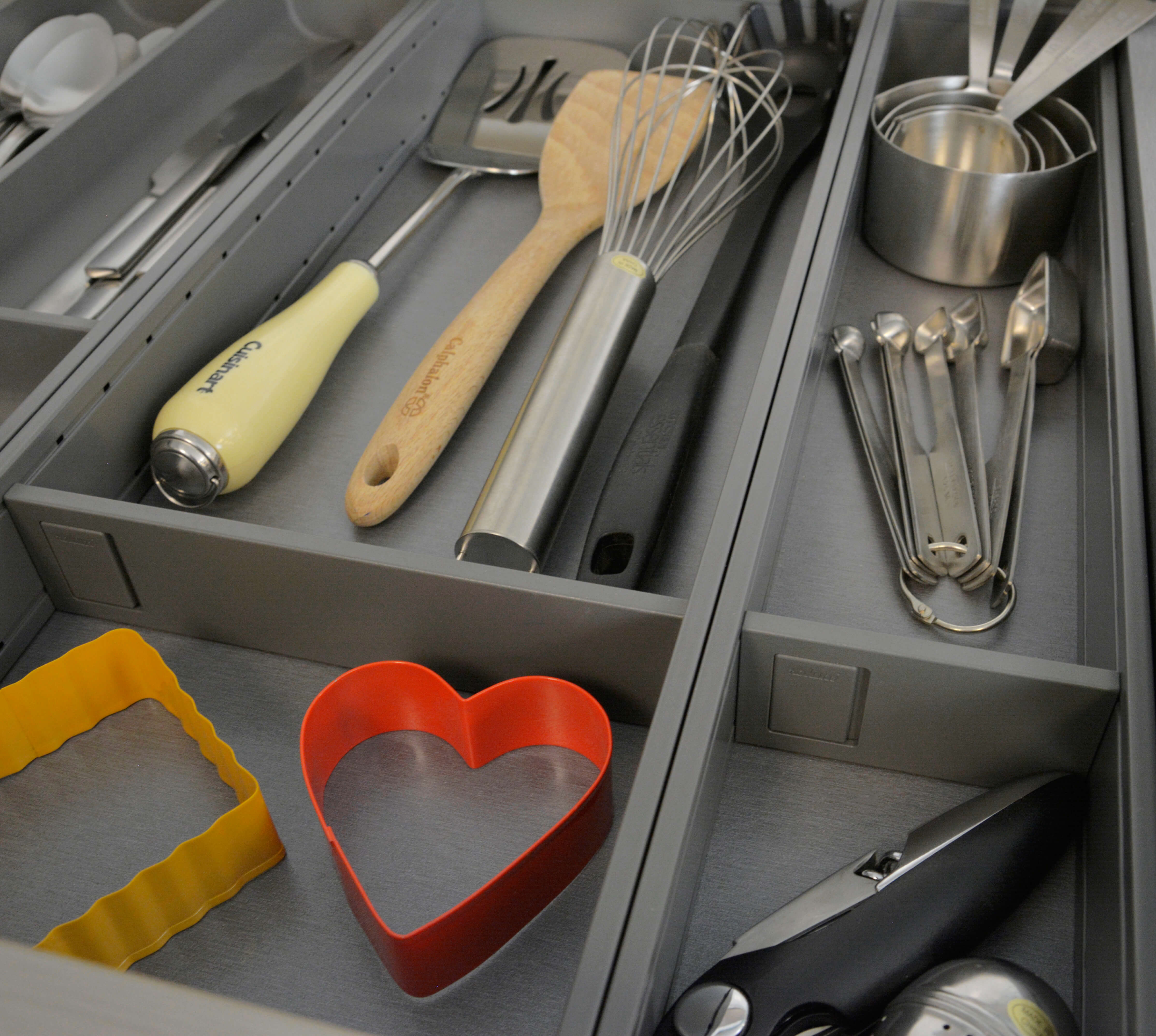 Utensil Organizer for Stainless Steel Drawer
Type:
Drawer and Stainless Steel
Purpose:
Bakeware and Cutlery and Other/ Misc.
Utensil organizers for stainless steel drawers are available in 2 widths to maximize functionality. This system is easy to adjust. Simply press the release mechanism, reposition the divider, and it will lock into place.