A few weeks back I wrote an article on black finishes and their increasing popularity in the cabinetry world. If you've ever considered black but hesitated because it can be a bit much, consider our newest stain introduction: Onyx. Since its introduction in July we are loving how this black stain showscases the beautiful wood grain underneath. 
Onyx can be very traditional in style or work with contemporary designs. The traditional styling of our Chapel Hill Panel inset door style combined with Onyx stained Cherry gives this home office a timeless look. When coordinated thoughtfully with other finishes, Onyx lends a dramatic, but approachable feel to any space. The visible grain of the Cherry that shows through creates a softness that black paint does not.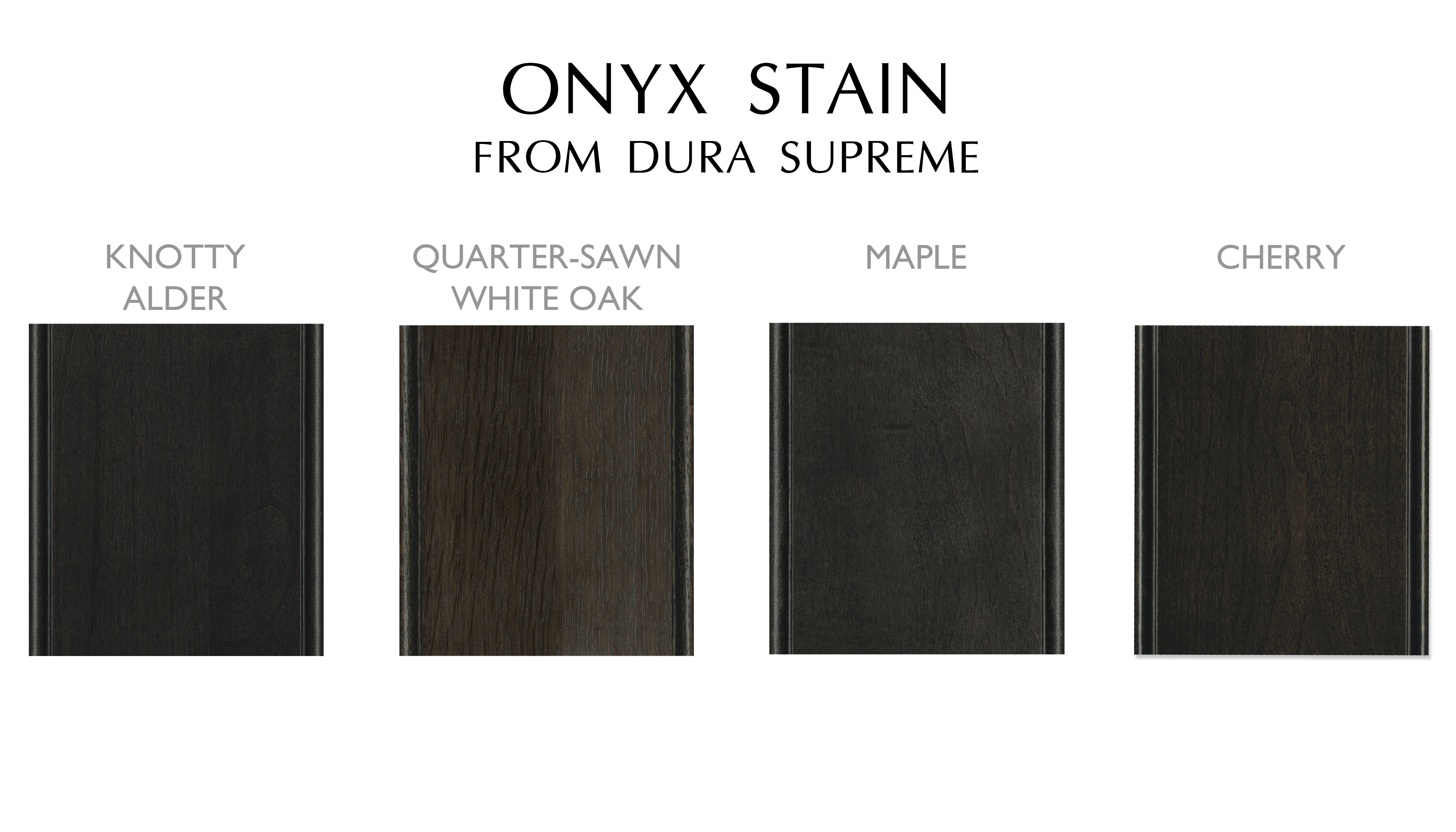 Why we love Onyx
Onyx is a rich, black-toned, transparent stain that highlights the wood grain underneath. While black paint is opaque and flat, our Onyx stain creates a softer, warmer contrast that still offers the black tones currently in vogue. For homeowners conflicted over using a darker finish, our Onyx stain is an excellent option.
Below you can see how Onyx fits on the black spectrum. Poppy Seed is a deep, dark finish with reddish-brown undertones, and Smoke comes off more gray and somewhat blurs the grain of the wood.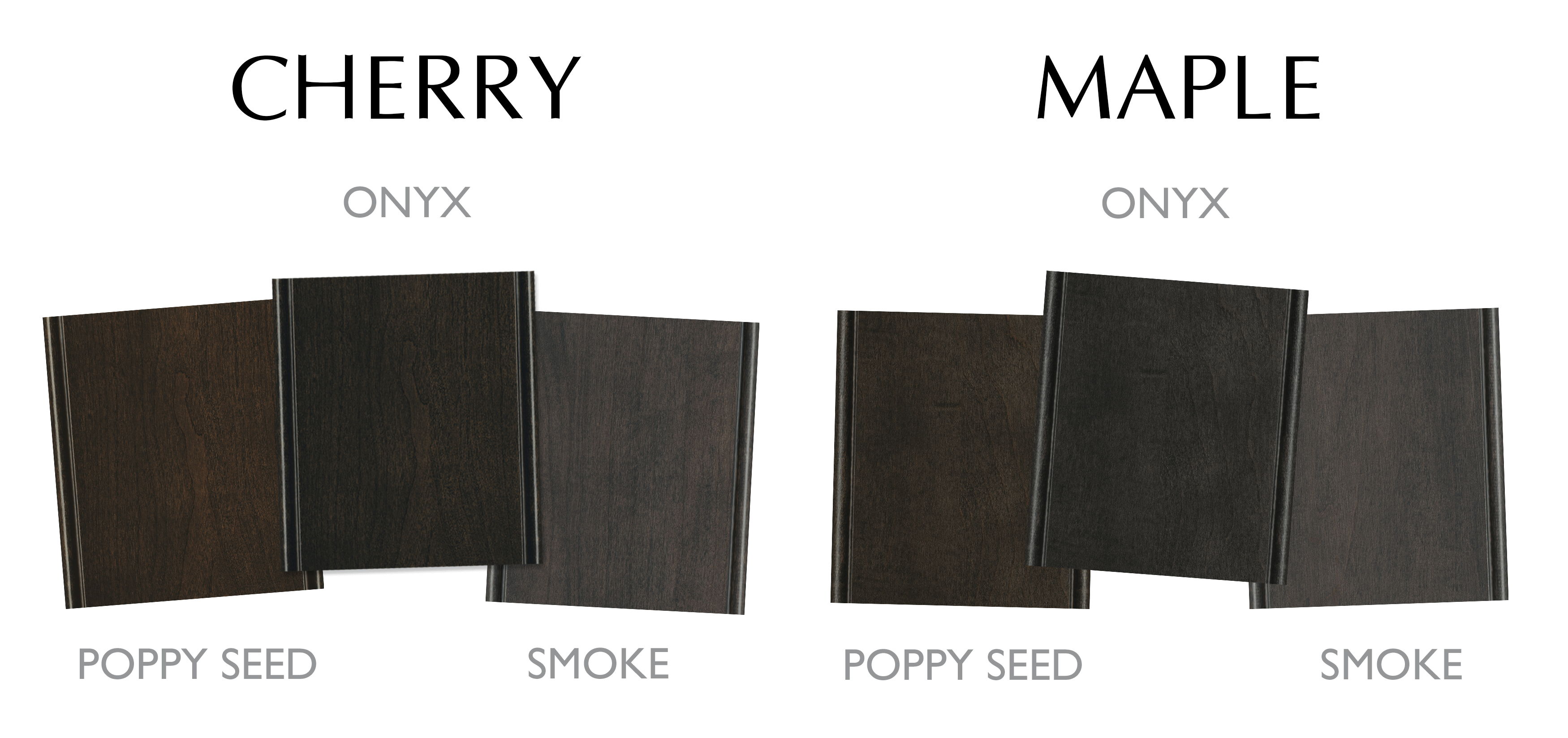 Onyx Pairings
While Onyx cabinetry can look absolutely stunning all on its own, like the above home office, it can really pop when paired with other finishes that compliment or blend with its richness. Take a look at some of the ideas below.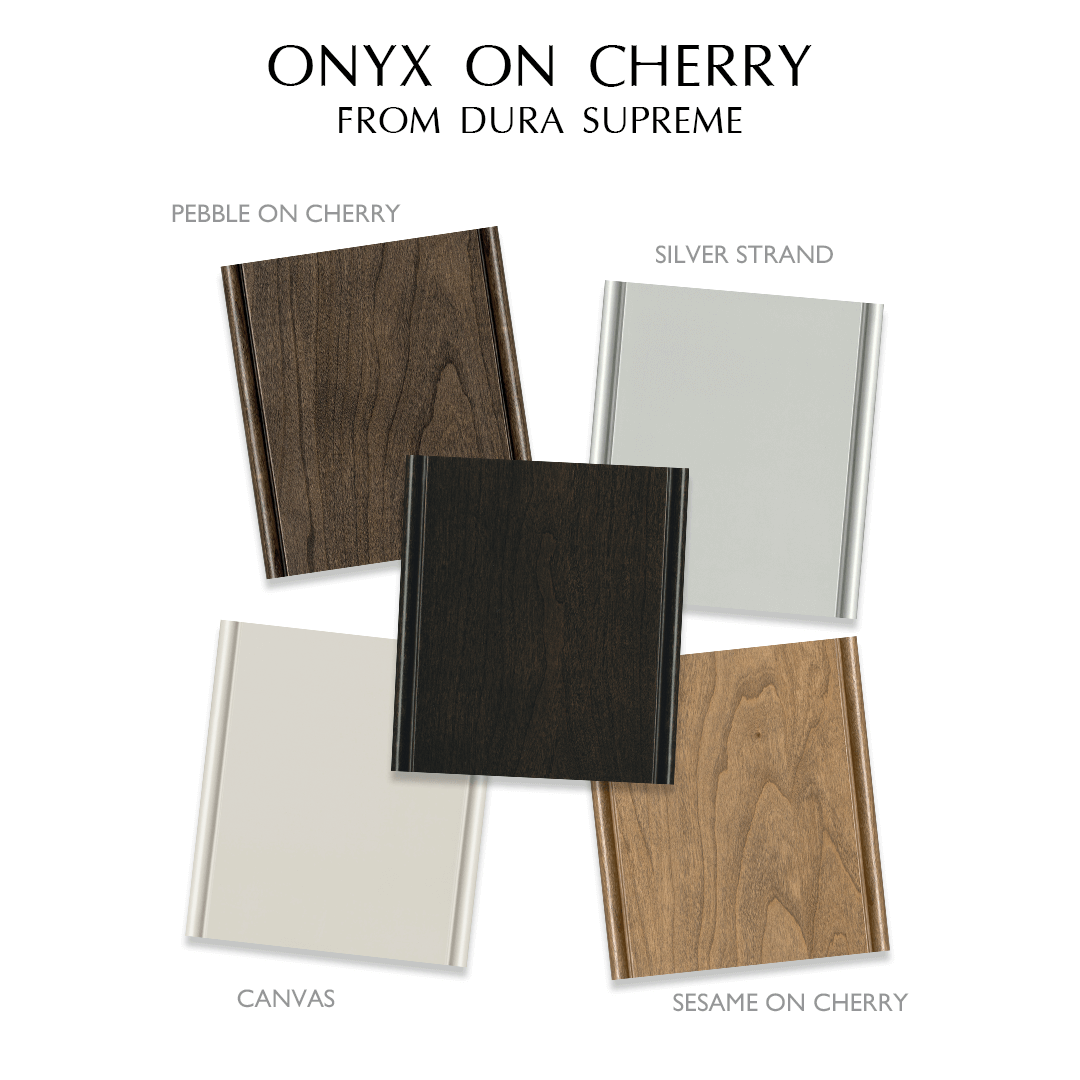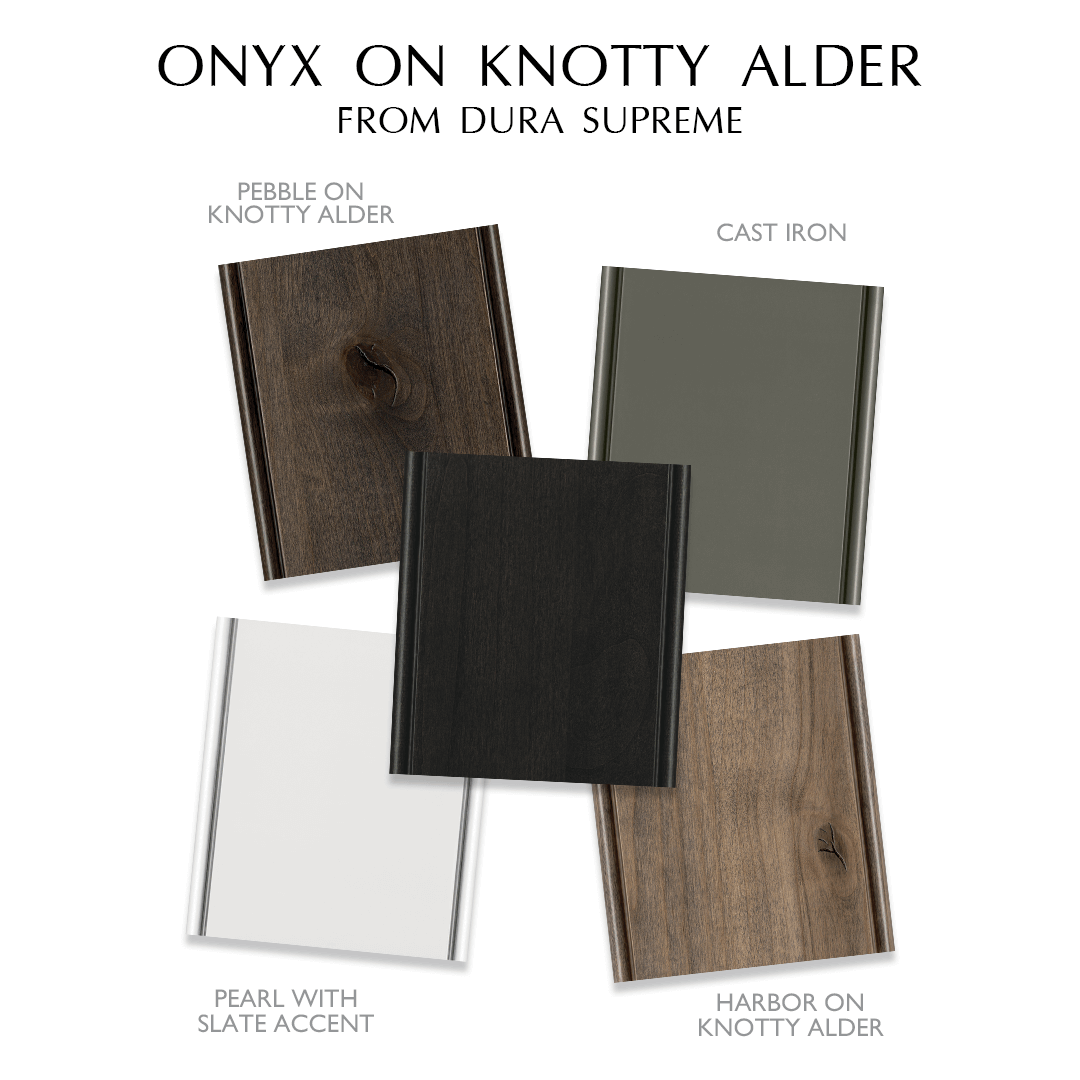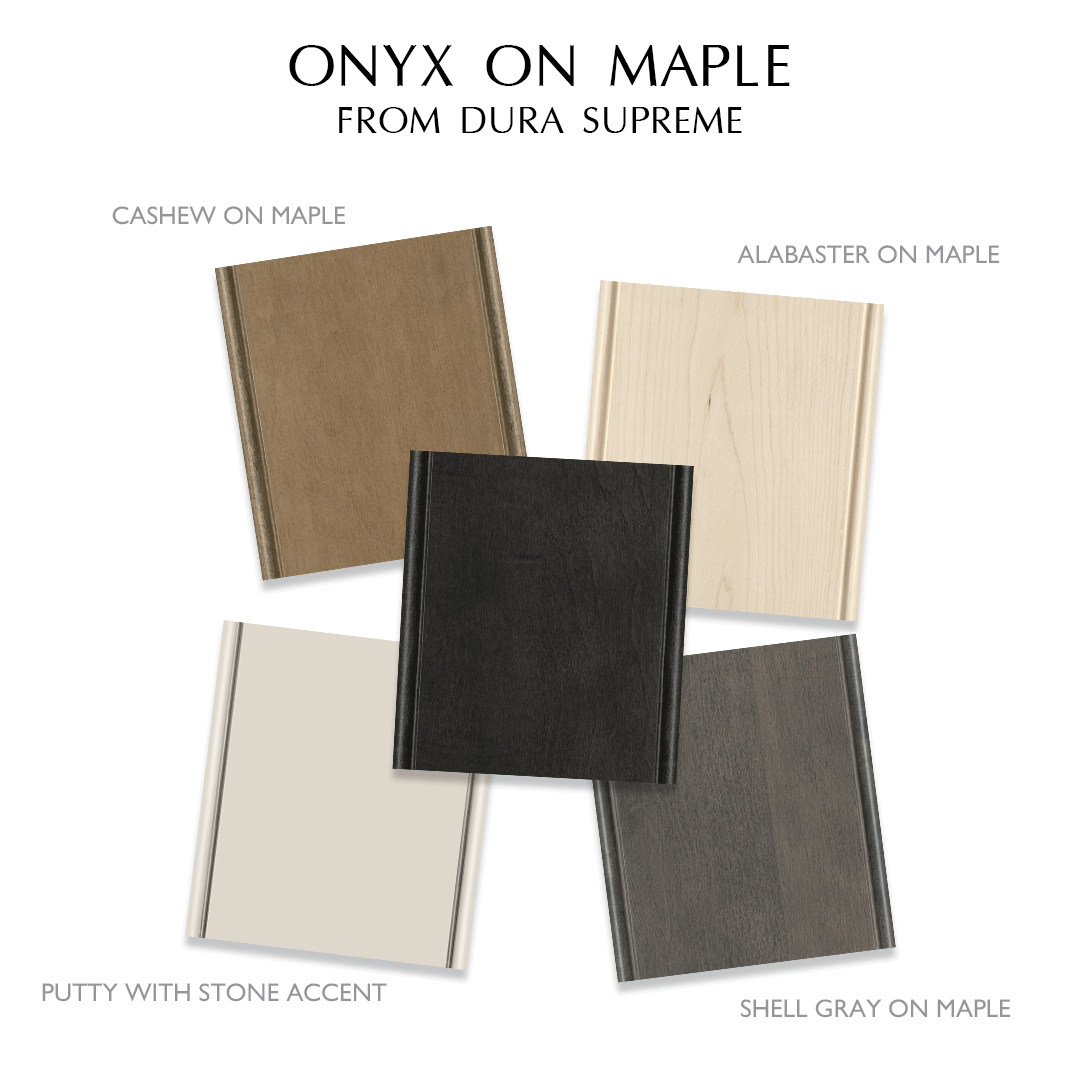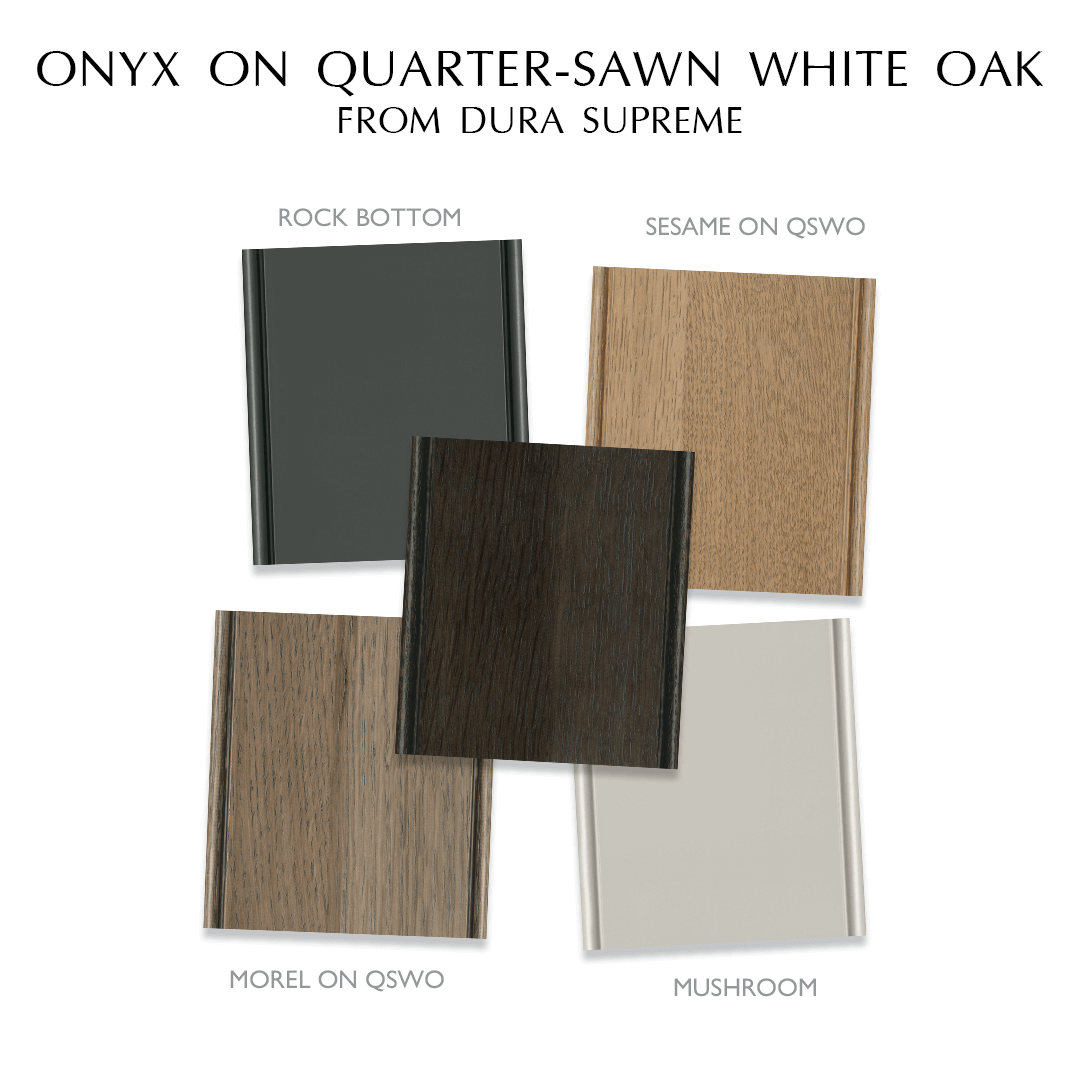 There many more options for mixing and matching finishes with our new Onyx stain that will create a unique yet timeless look in your space. We're so excited to see the creative ways you use Onyx, so make sure you tag us @durasupreme and include the hashtag #dslaunch2021. Until then, consider Onyx when looking for a dark, nuanced finish for your next design project!