Cabinets for corners in the kitchen are typically diagonal, square (pie-cut), or blind. Is one better than another? That depends on several factors including the amount of space available, the functionality you prefer, and the overall look you are trying to achieve.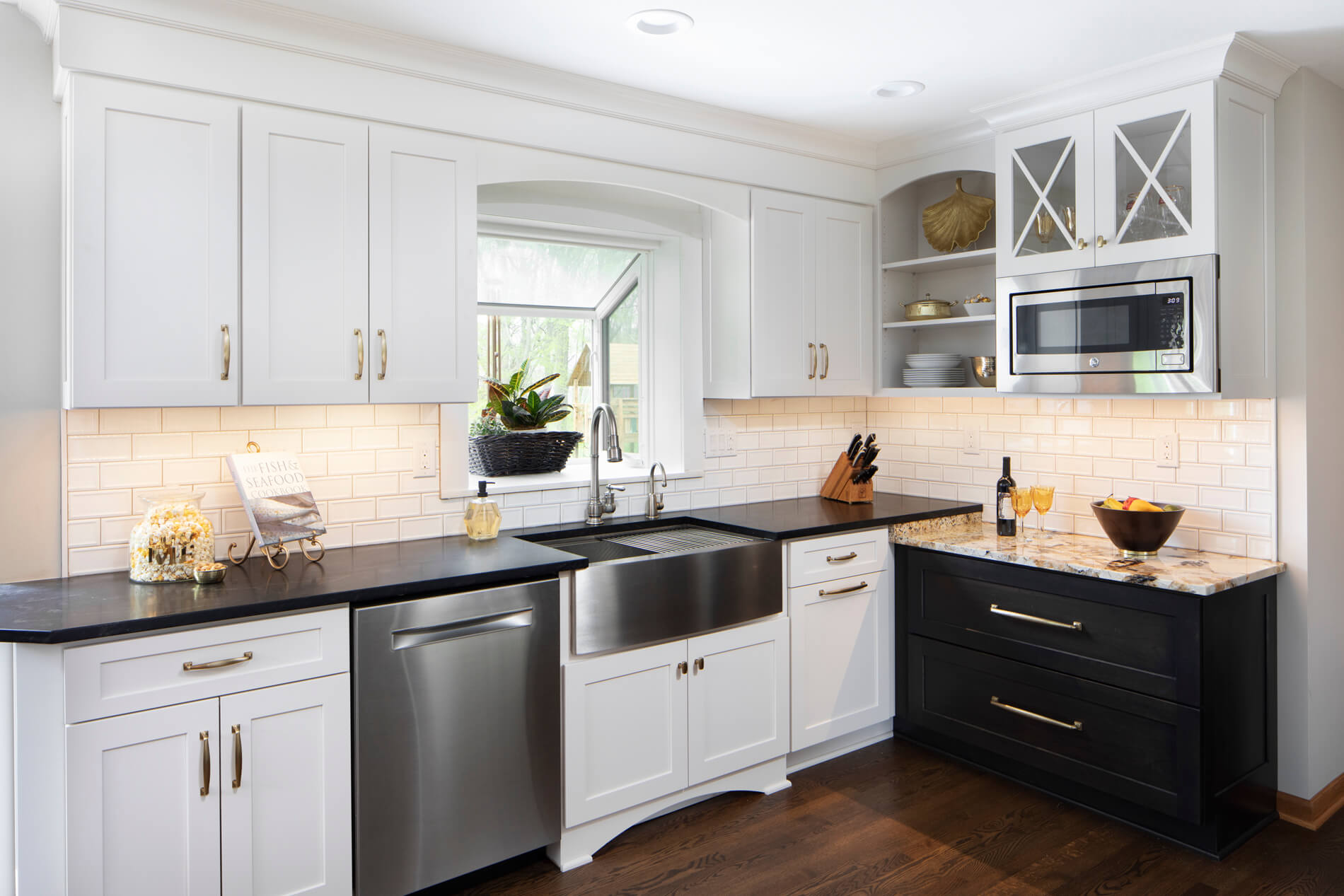 Diagonal Corner Wall Cabinet VS. Square Corner Wall Cabinet
A diagonal corner wall or standard square cabinet requires 24" of space out of each corner, although this dimension can vary. But what's the difference between the two?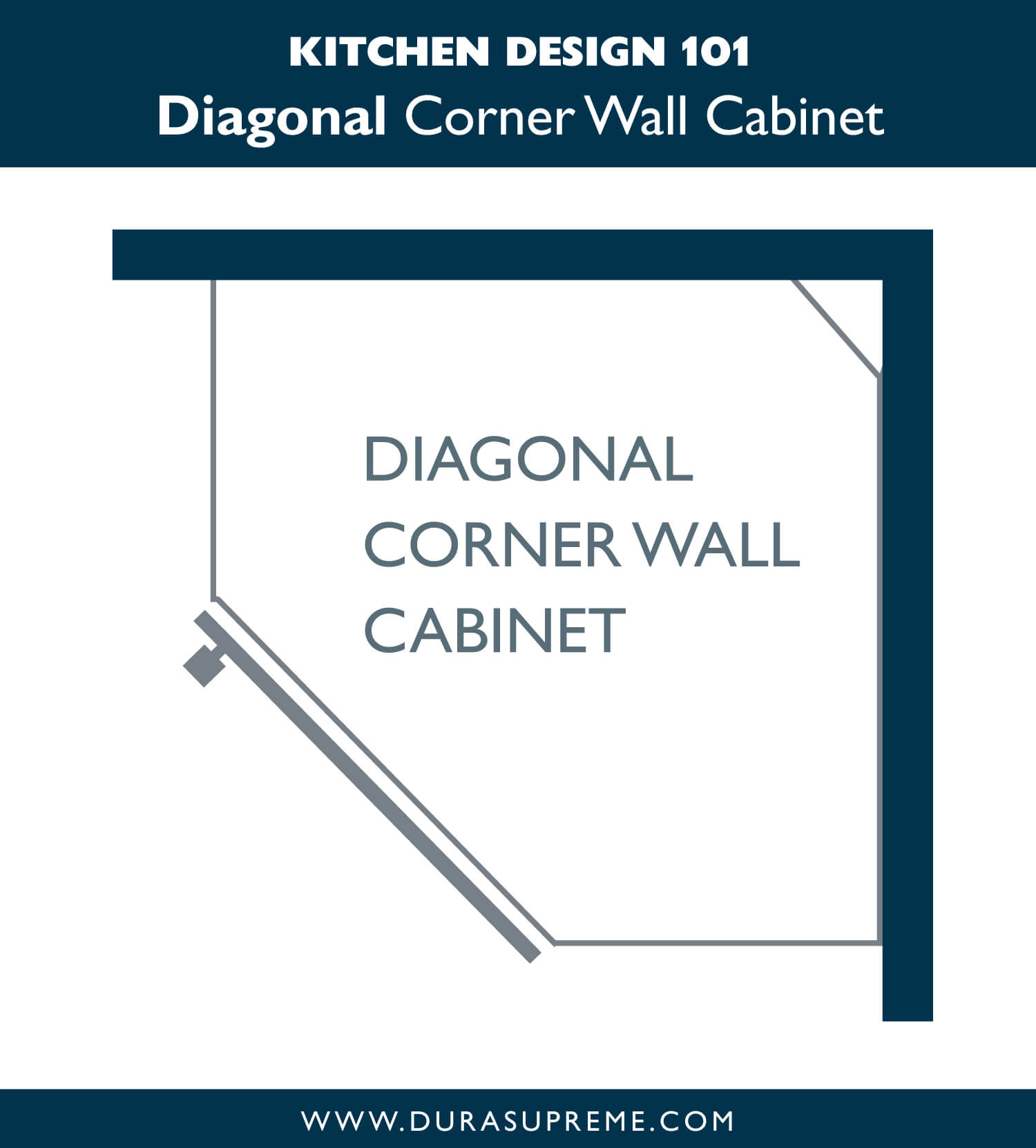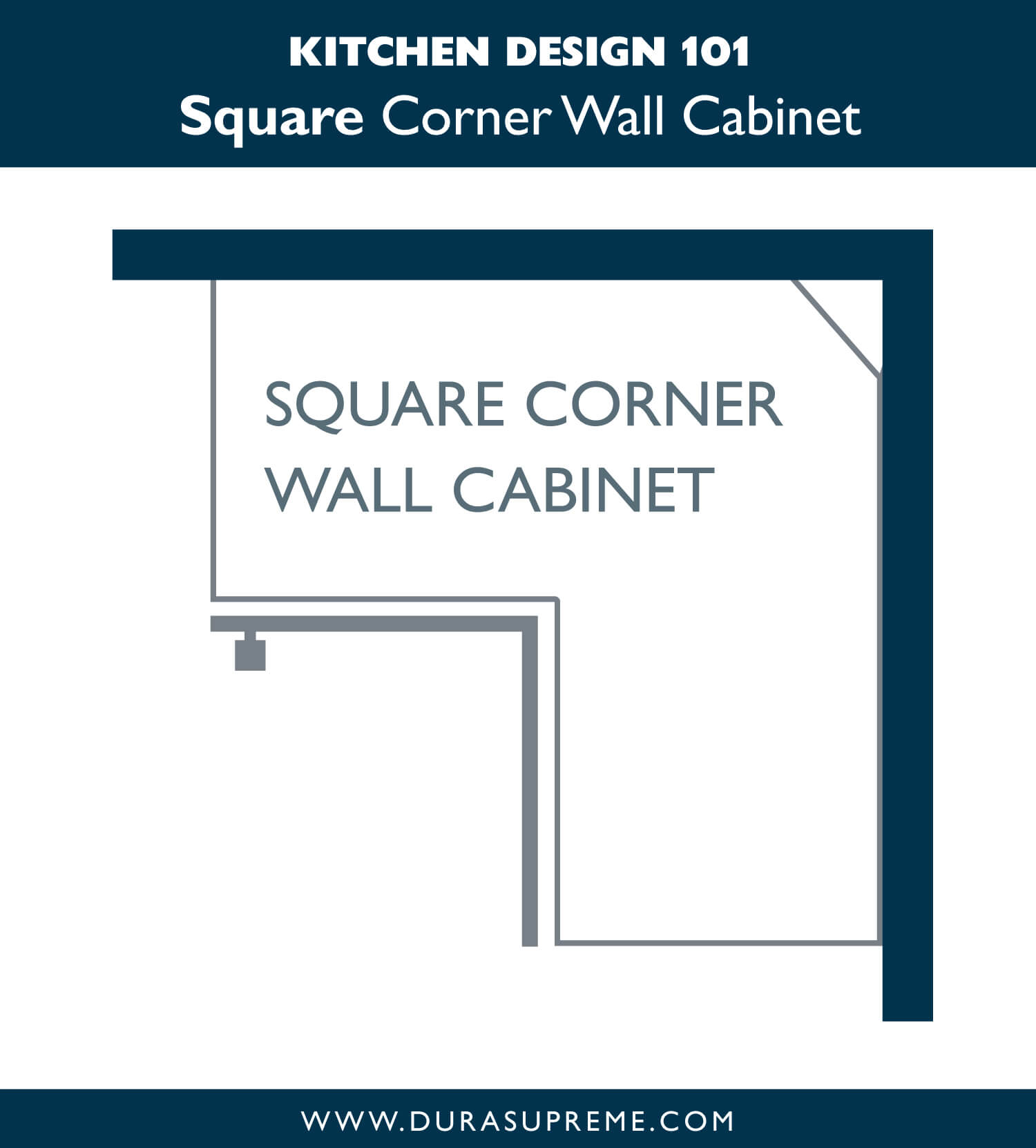 The Diagonal Corner Wall Cabinet
The advantage of a diagonal corner is there is more available storage space than the square corner option. Lazy Susan's can be added to this wall cabinet to provide easier access.  The downside to the diagonal corner cabinet is without Lazy Susan Turn Tables items can get "lost" and become hard to reach in the depth of the cabinet. The angle of the door also protrudes into the kitchen space which may or may not be a factor to consider depending on the look you'd like to achieve.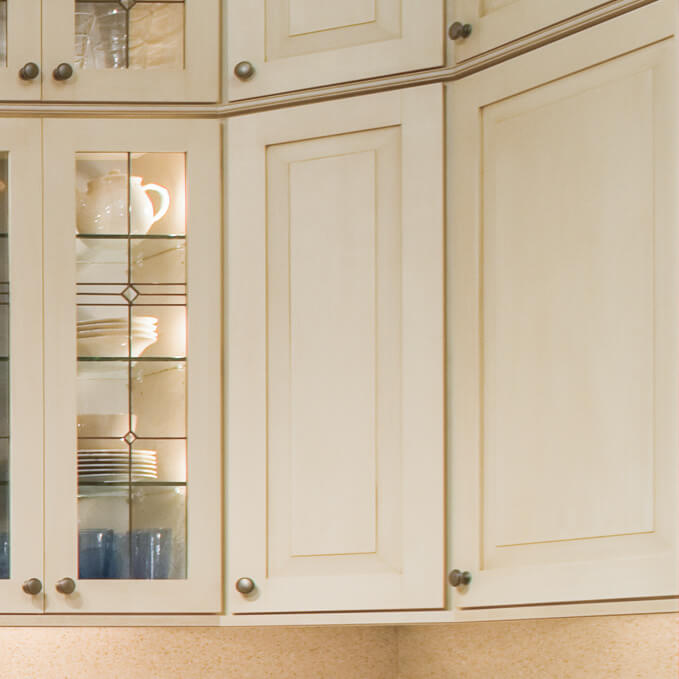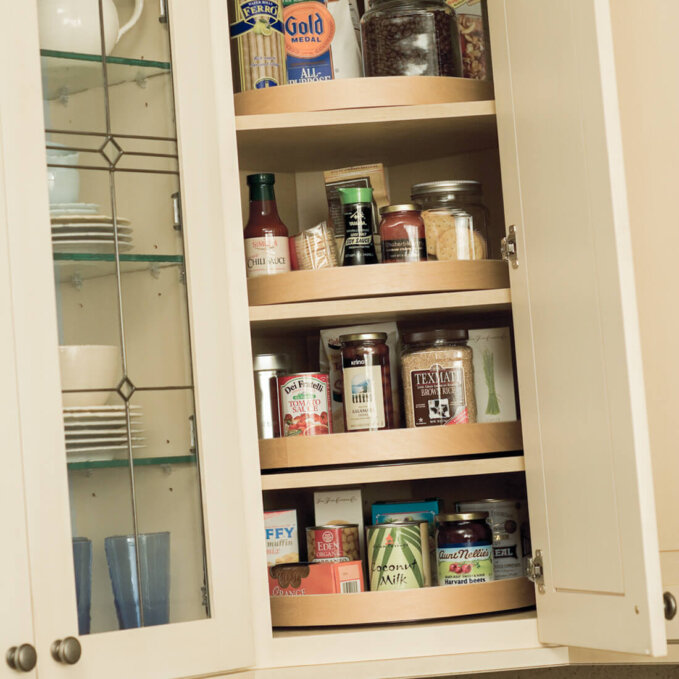 If you're looking for a smooth-looking, diagonal corner wall cabinet, Dura Supreme also offers a Curved Corner Wall cabinet with a cabinet door that is curved inward to the cabinets. This option is not available with a Lazy Susan storage accessory but creates a truly unique look in a kitchen.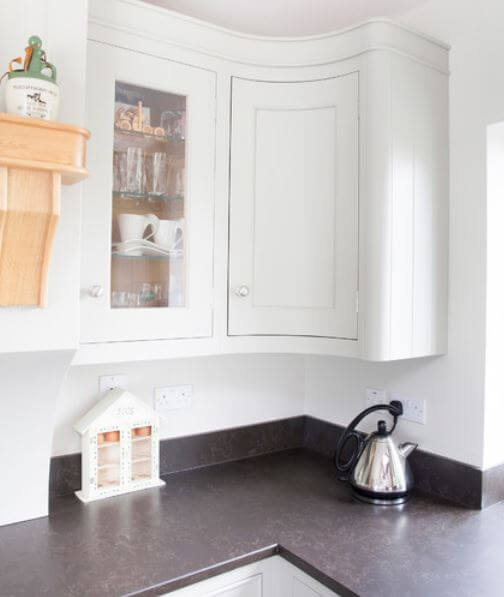 The Square Corner Wall Cabinet
The standard square corner wall cabinet also requires 24" out of each corner and typically has two doors that are hinged together and open as one. Square corner wall cabinets create an almost L-shaped interior allowing for easier visibility than found in the diagonal corner. Lazy Susan Turn Tables are not an option for this kind of wall cabinet.
Omitting the cabinet door completely and adding open shelving creates space to display (and easily access) dishware.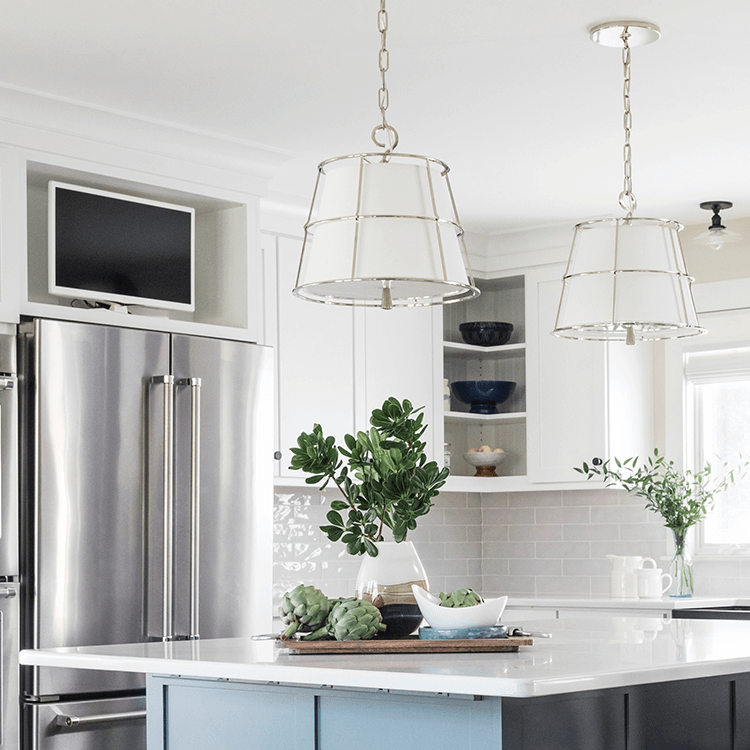 What is a Blind Corner Wall Cabinet?
The blind corner wall cabinet comes out of the corner on one wall and can be up to 48" wide.  A portion of the cabinet is concealed when the adjacent wall cabinets are installed. Blind corner wall cabinets can offer a large amount of storage; the downside is accessing the items that are stored in the "blind" area. Because of the varying widths available a blind corner wall offers more design flexibility than the other corner options.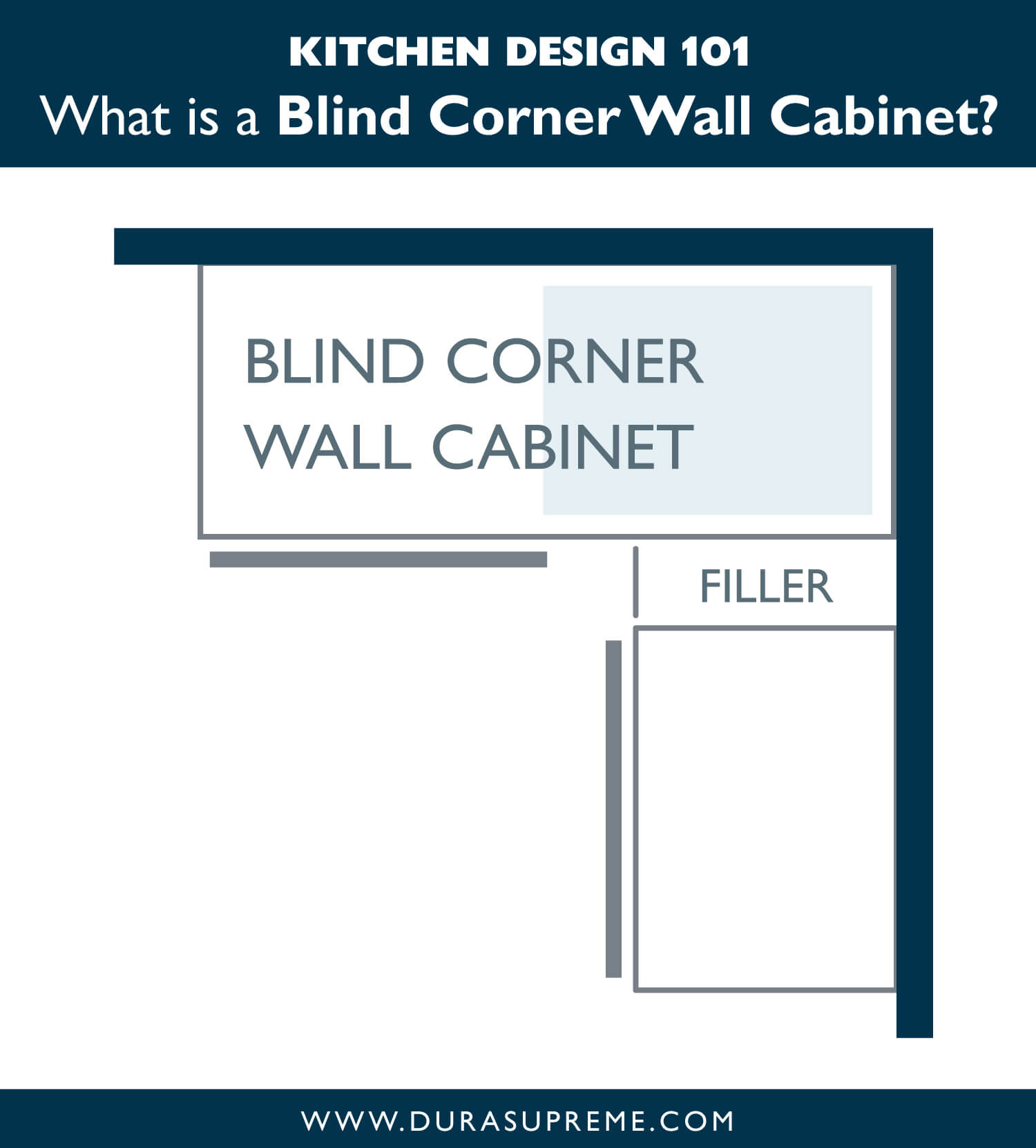 If storage space is ample, consider closing off the blind area and adding open shelving on either side to display cookbooks or dishware.