The kitchen layout is the shape made by the arrangement of the countertop, major appliances and storage areas. The layout and floor plan create the kitchen's primary work triangle, which is the path that you make when moving from the refrigerator to the sink, to the range when preparing a meal. When designing your new kitchen and choosing the best cabinetry solutions for your home, one of the first considerations is the overall layout of the kitchen.
There are five fundamental layouts for most kitchens – Galley, L, U, G and Single Wall. Over the course of the next few weeks, we will explore each of these different kitchen layout styles in more detail.
In my previous blog, we explored the Galley Kitchen Design; today we are going to take a closer look at the L-Shaped Kitchen Design.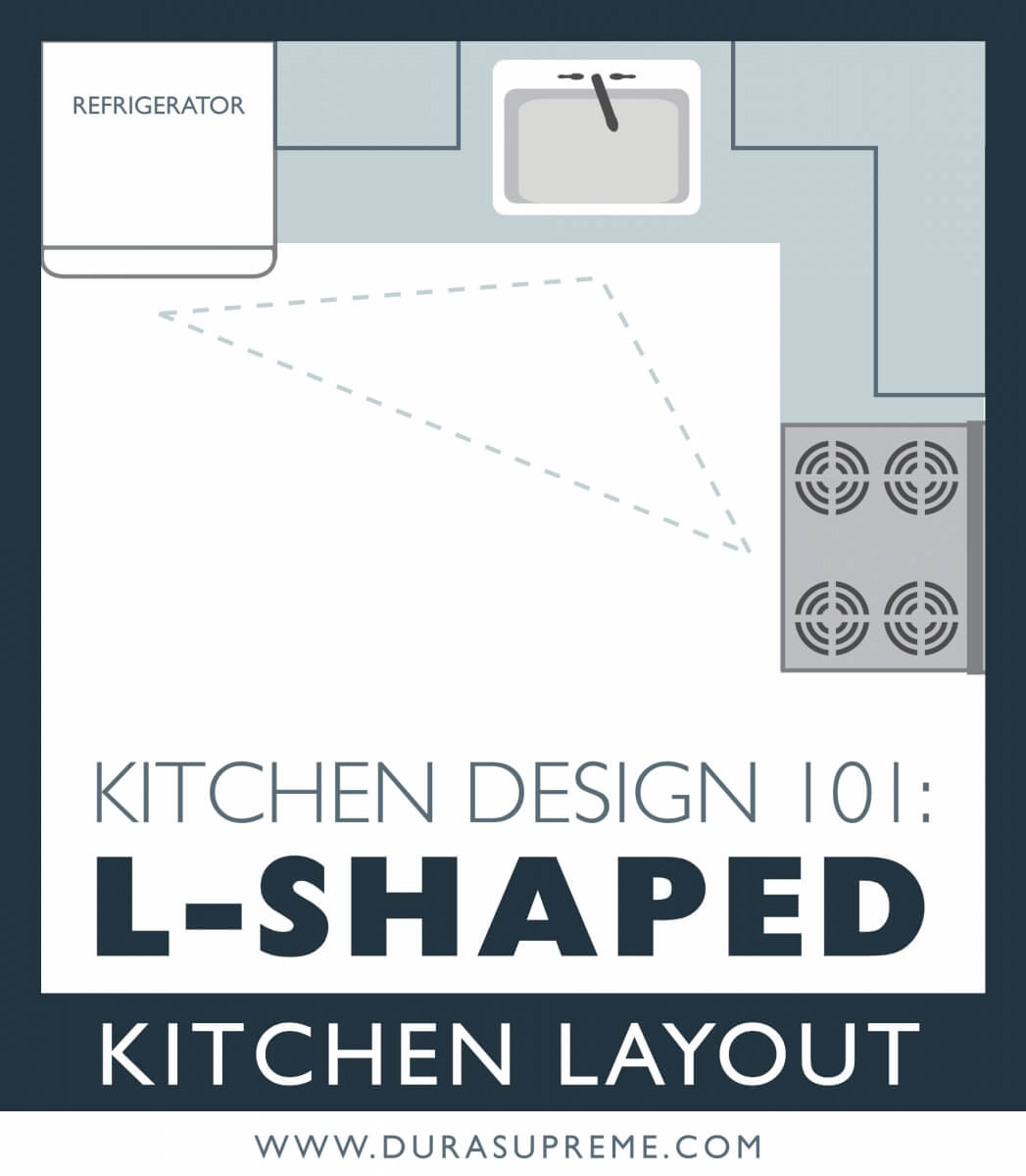 What is an L-Shaped Kitchen Design?
As the name suggests, an L-Shaped kitchen layout is formed of two adjacent walls and runs of cabinetry, often referred to as the "legs" of the L. The length of the legs of the L can vary based on the available space of the area and the shape itself is quite suitable for both large and small kitchens.
Deemed, as one of the more popular kitchen layouts due to its flexible shape that works well with any design style, whether a kitchen is modern or traditional, it provides very efficient properties too. The benefit of this kitchen layout is that it not only provides the cook with an efficient work area, but it typically opens to a nearby room, making it easy for the cook to interact with guests. Depending on the overall size of your L-shaped kitchen design, a kitchen island can be added to expand storage and create additional countertop space as well. However, adding an island to the space does require more room to accommodate walkways around the island. The National Kitchen and Bath Association (NKBA) recommends that kitchen walkways should 36" wide minimum to allow for smooth traffic flow. A certified kitchen designer can help determine if you have enough space to accommodate an island in your kitchen. 
Below are a few examples of some gorgeous L-Shaped Kitchen Layout designs for inspiration:
Stay tuned for my next blog when we explore the U-Shaped Kitchen Layout.