Perched on a hillside with expansive views of the ocean, this vacation home was designed to take advantage of its spectacular surroundings. The kitchen location allowed for a unique backsplash window, which captures a view of the sand and sea.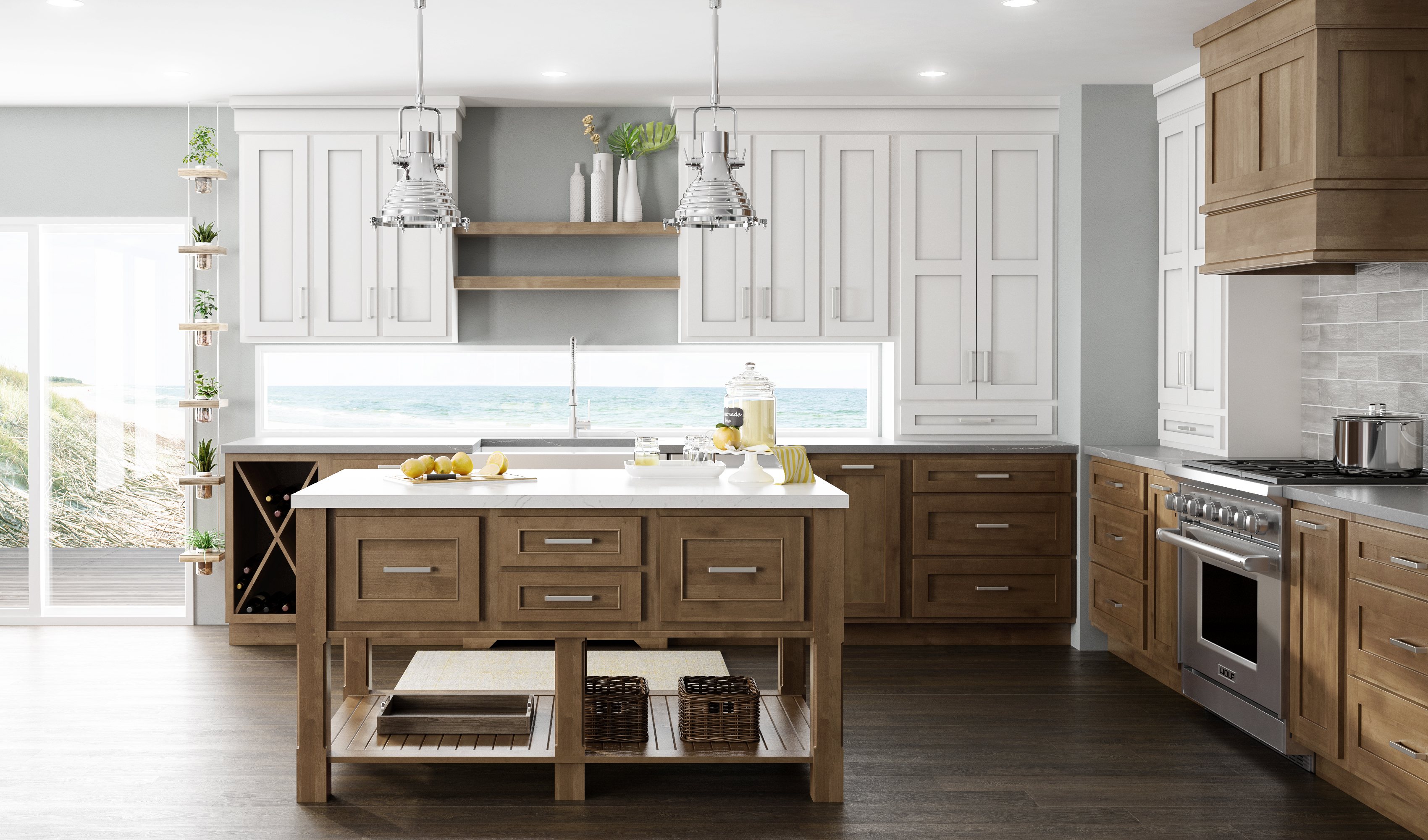 Not wanting to compete with Mother Nature, the cabinetry styles and finishes were chosen to compliment the outdoors. The Holland door style in "Pearl" paint with a "Stone" accent was used for the wall cabinetry, while the Sierra door style in Knotty Alder with a Cashew stain appears on the base cabinets, hood, and kitchen island. This neutral color palette provides the perfect balance between the inside and outdoors.
Because this is a vacation home, ease of use was foremost when coming up with the design. There had to be enough workspace and storage for all the items that a functional kitchen requires, but at the same time, everything had to have a place. The solution was placing three cabinets that sit on the counter to serve as both small appliances and pantry storage.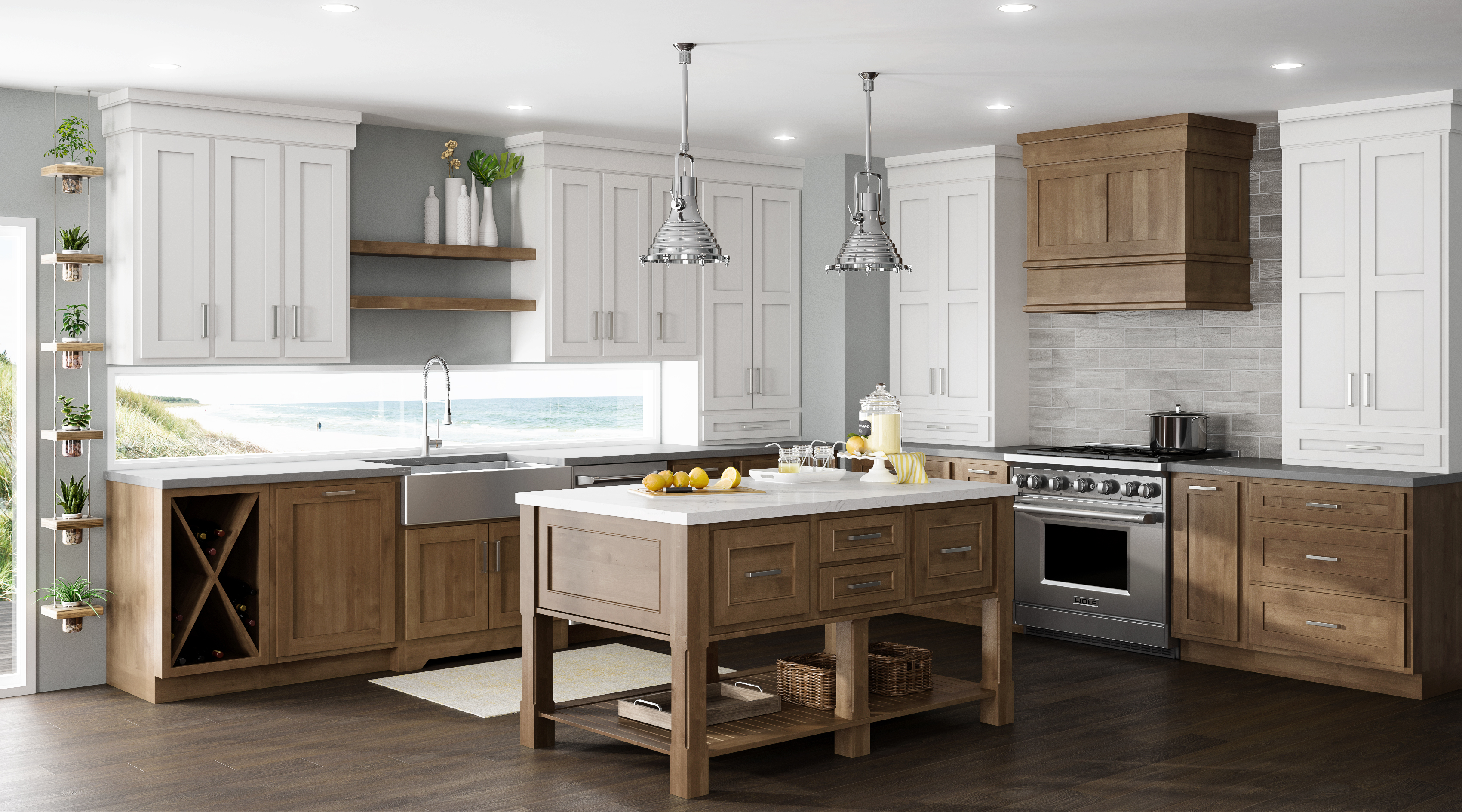 The homeowners preferred that the island function as a workspace only, without seating. The use of an island table, which looks more like a piece of furniture, provides workspace and creates visual interest. The chamfered posts and slatted floor are additional design details that add to the furniture look. Drawer storage can be found on both sides, providing space for cutlery and other cooking utensils.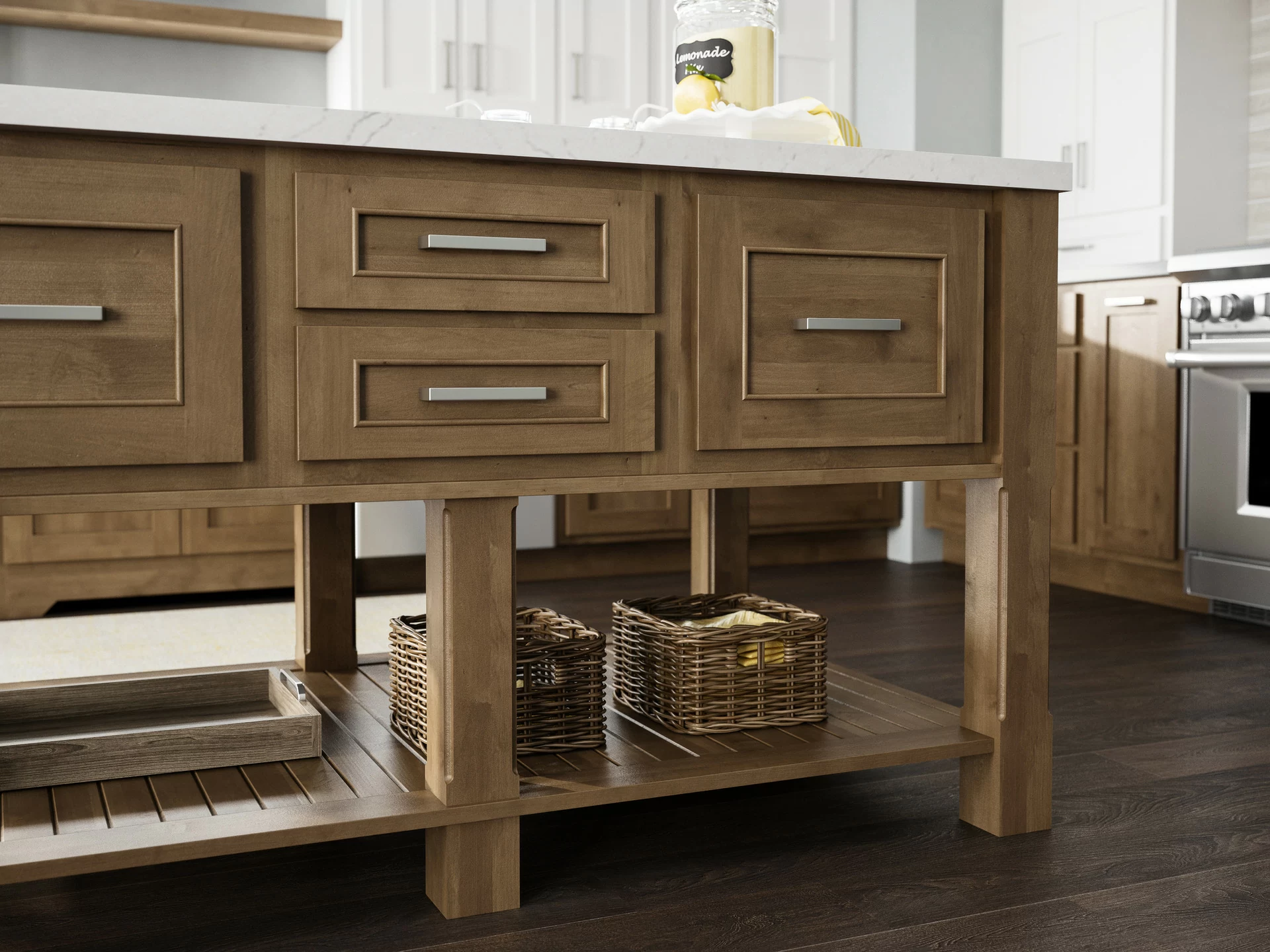 Elegantly informal, this kitchen makes a bold design statement in its simplicity that blends beautifully with the view outside.