HOWARD LAKE, MN: Dura Supreme's "Personal Paint Match" program is expanded to create nearly endless color options for your new painted kitchen or bath cabinetry. The company recently announced that they've enhanced their program to include Benjamin Moore's entire expansive paint palette (in addition to the entire Sherwin Williams paint palette) expanding their color options to over 5,000 colors.
According to Karen Wistrom, Vice President of Marketing for Dura Supreme Cabinetry, "Painted cabinetry is more popular than ever before and the color you select for your home should be a reflection of your personal taste and style. Color is a highly personal preference for most people and although there are specific colors that are considered "on trend" or fashionable, color choices should ultimately be based on what appeals to you personally".
Kitchen and bath designers are often asked about color trends and how to incorporate them into newly designed or renovated interiors. And although trends and fashion should be taken into consideration, that should not be the only deciding factor. "If your customer loves a specific shade of green, we as designers need to guide the use of that color and select complementing neutrals and coordinating colors to bring the entire palette together beautifully," explained Wistrom. "It could be something as simple as being able to select the perfect shade of white that complements the countertop and tile and works well in a specific lighting situation. Our Personal Paint Match system makes that process so much easier."
Dura Supreme's "Personal Paint Match" program provides the entire Sherwin Williams paint palette and Benjamin Moore paint palette together offering over 5,000 cabinet paint colors to select from. The paint color simply needs to be specified and Dura Supreme will then create a color chip for the designer and homeowner to review. Once that color is approved by the homeowner, Dura Supreme then builds and finishes the cabinetry to match. The new Personal Paint Match program is available for all product lines, Crestwood and Bria.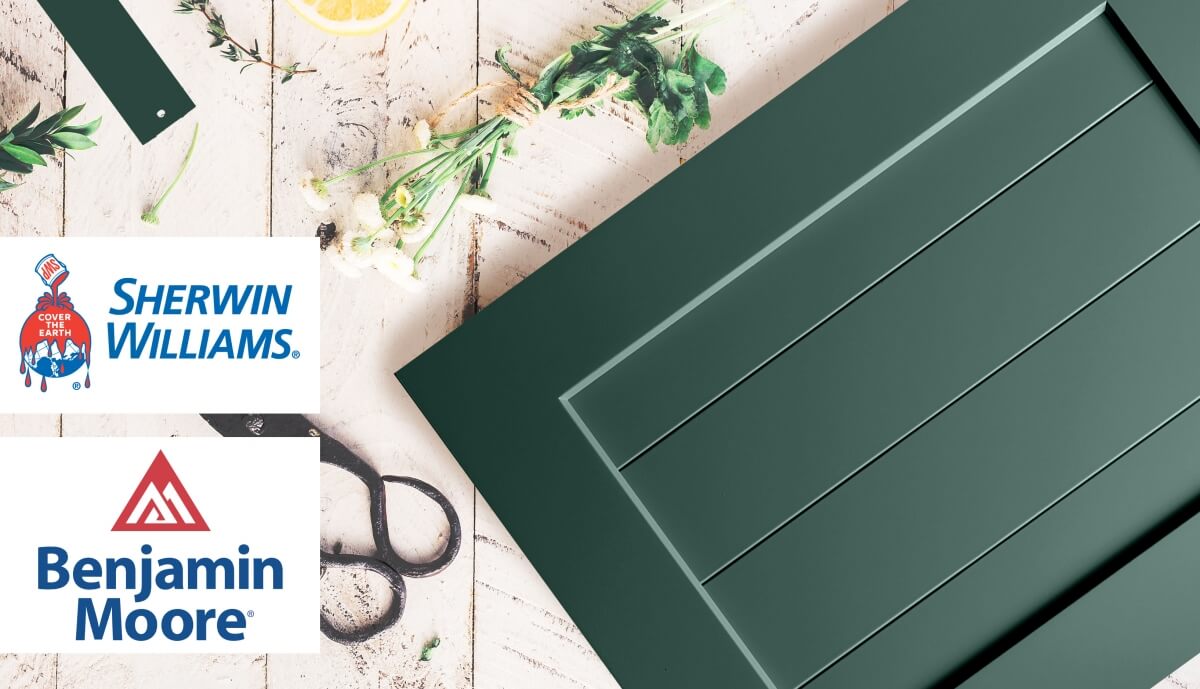 Browse the gallery below by clicking the arrows on both sides of the image.