As an architectural element, the range hood over the cooking center represents one of the key opportunities in the kitchen to make a unique and impressive design statement or a simple subtle look to support the overall style of your kitchen design. There are so many potential range hood styles to select – from extremely oversize hoods to concealed hoods – the possibilities are endless, but it's helpful to know some tips prior to making the final decision on your range hood.
First and foremost, it is essential to know that a range hood is still a kitchen appliance and not just decoration. The range hood was designed with purpose and has a specific job to do and that is to properly ventilate all the odors and grease that build up from constant cooking in the kitchen. When researching for range hoods, make sure to consider the blower power, size and noise tolerance before selecting your range hood style.
Once you have those key points decided upon, then the fun part begins….finding the perfect style hood for you. There are two distinct types of range hoods to choose from: all-in-one and insert plus shell. Most of the hood options you will find in the industry are the all-in-one kind, which is composed of the external portion of the hood (the decorative part) and the internal blower fan. A classic example of this style of hood would be a timeless stainless-steel style hood.
The second option, insert plus shell, allows for more flexibility on what type of internal blower and power level you want and what type of external hood shell material you want for your hood, for example, materials such as copper, stone or wood.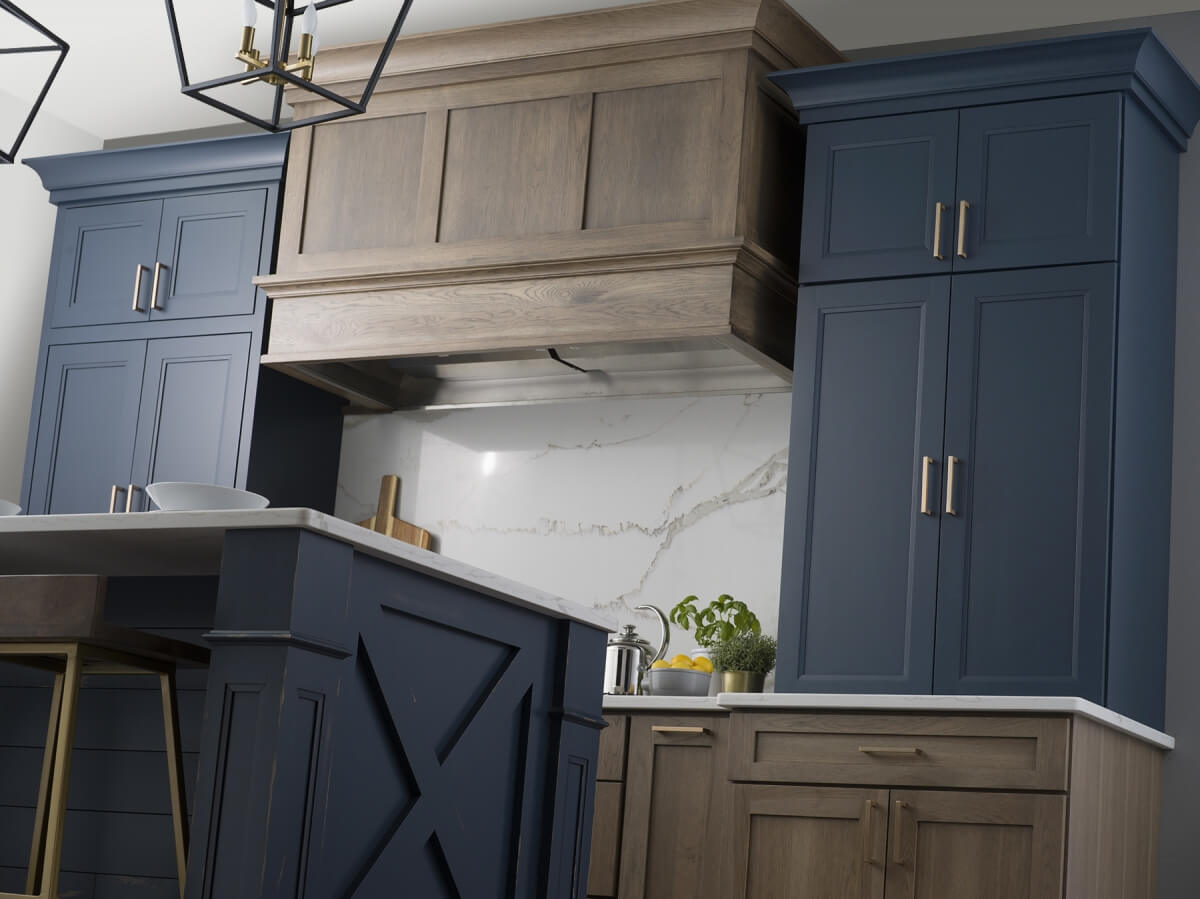 With Dura Supreme Cabinetry you can get the best of both worlds! Each one of the decorative hood options in the hood program includes a stainless-steel liner and ventilation system within the hood. By incorporating one of our decorative wood hoods within your kitchen design you not only get the included liner and vent system but you have the flexibility to select the hood or canopy style, decorative moldings and the frieze to create a truly unique piece to your design.
Dura Supreme offers 4 distinct options within the Hood Program:
Integral Hoods – designed to be integrated and installed between wall cabinets
Independent Hoods – designed as a free-standing hood (stand-alone)
Hood Frieze – designed as a base for a canopy hood (tile, brick, metal, etc.)
Mantel Hood – constructed of 4 components: right tower, left tower, over mantel and frieze; inspired and designed to mimic the appearance of a hearth
Examples of Dura Supreme Cabinetry's decorative wood hoods: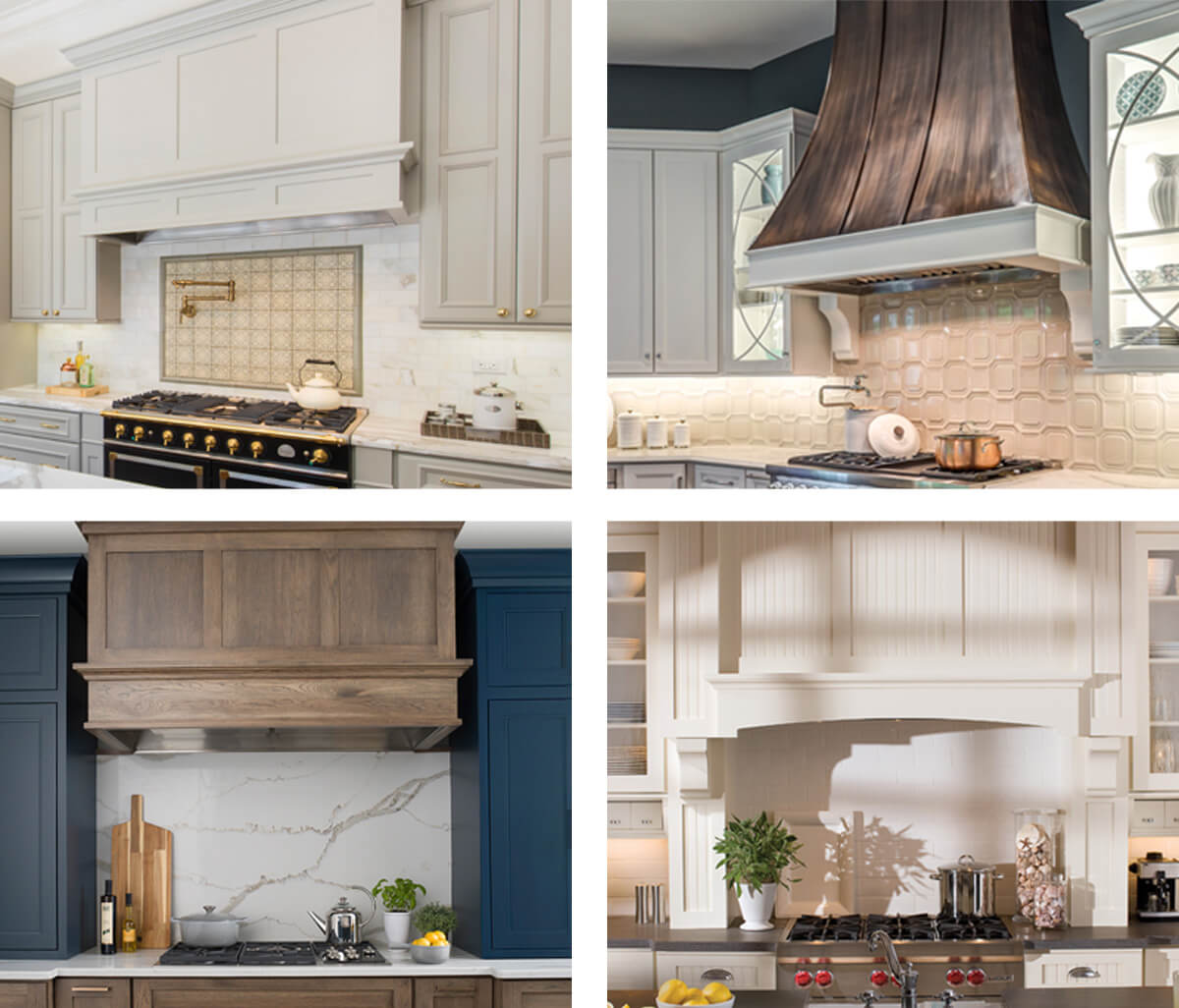 Wood hoods can be simple or dramatic depending on the size and styling that is selected and are a great way to create a stunning focal point or anchor in your kitchen design, especially when incorporating a hood with unique design elements. Whether your hood is independent or integrated within the adjoining cabinetry, it will affect the entire feel of the kitchen. Wood hoods add a textural element and can either be stained or painted to match the cabinetry or finished in a contrasting color to create that eye-catching pop.
With the help from your local certified kitchen designer or local Dura Supreme kitchen designer they will guide you through the detailed selection process of all the exclusive design features and finishes to form your one-of-a-kind hood.