This beautiful monochromatic (black and white) kitchen designed by Russell Fogle of 1st Choice Cabinetry, Inc., Boise, ID is a striking combination of finishes combined with perfection. Fogle was selected by his client to design a kitchen in an unusually large space with expansive walls and ceiling heights.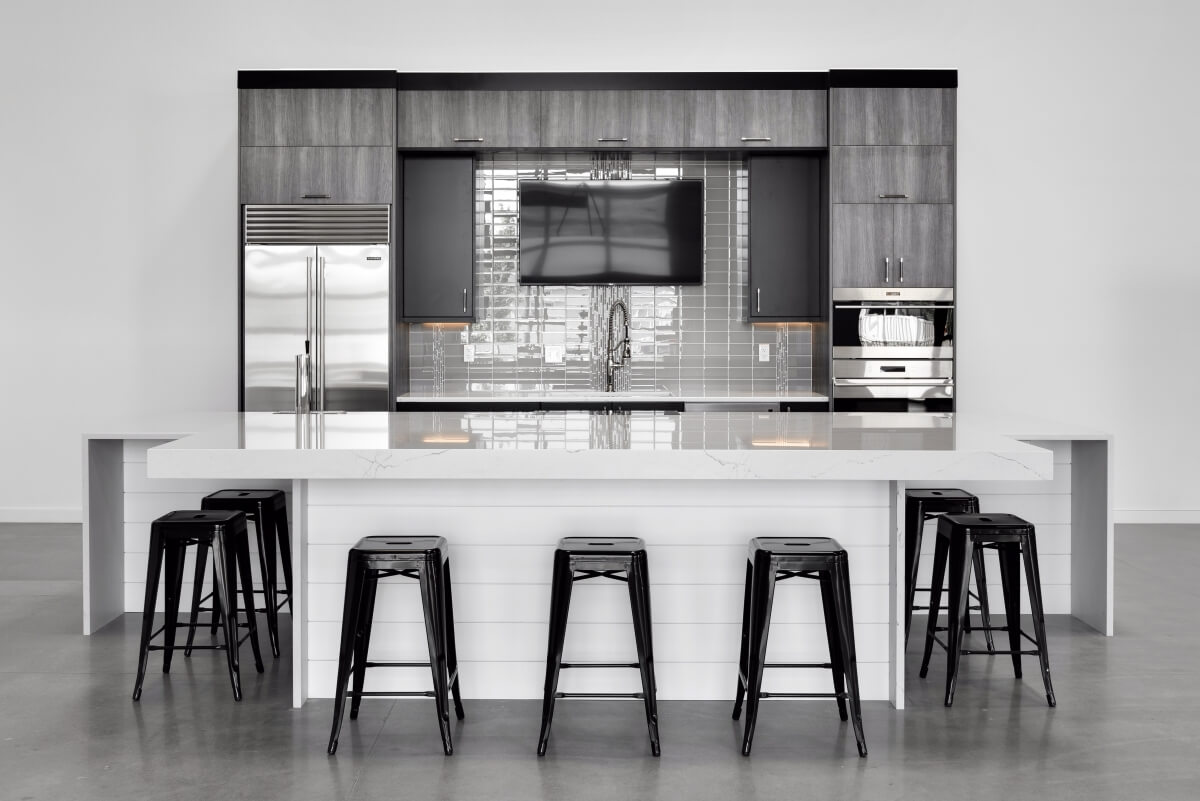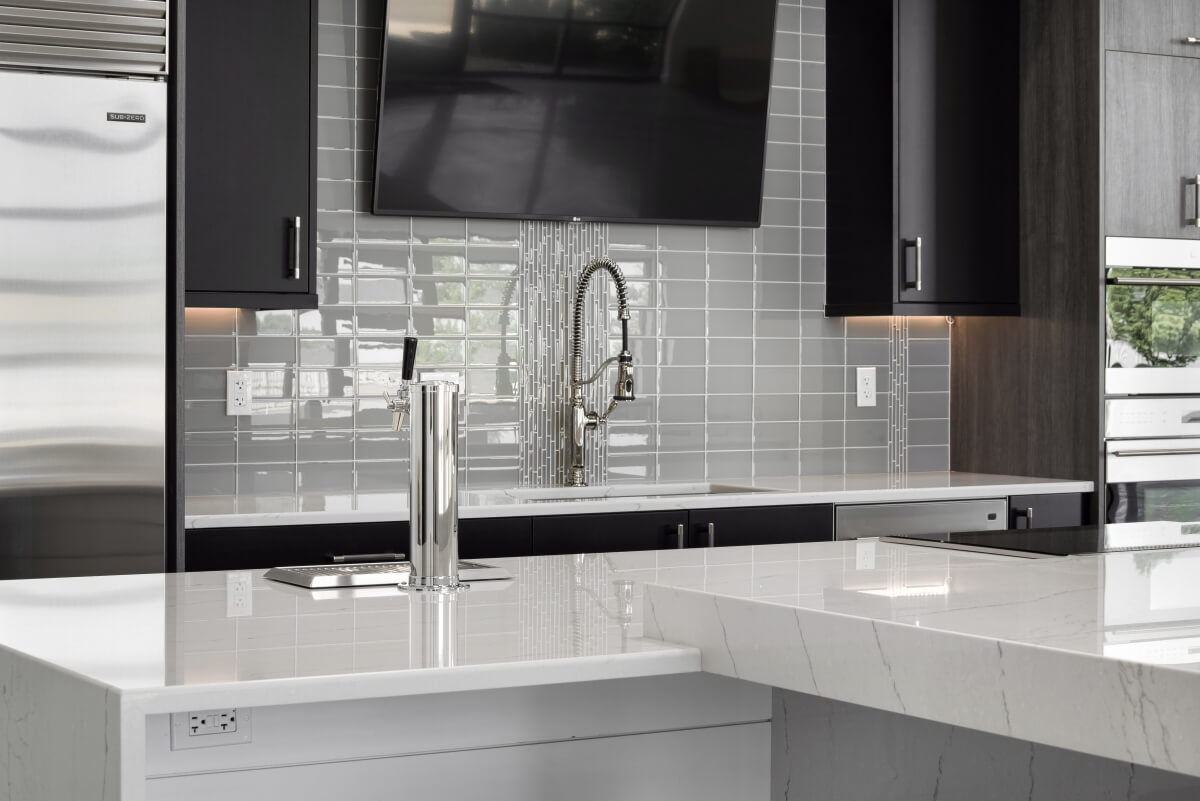 He'd been given complete creative freedom on the project, minus one requirement. The client wanted a kitchen island that was the primary focus of the space.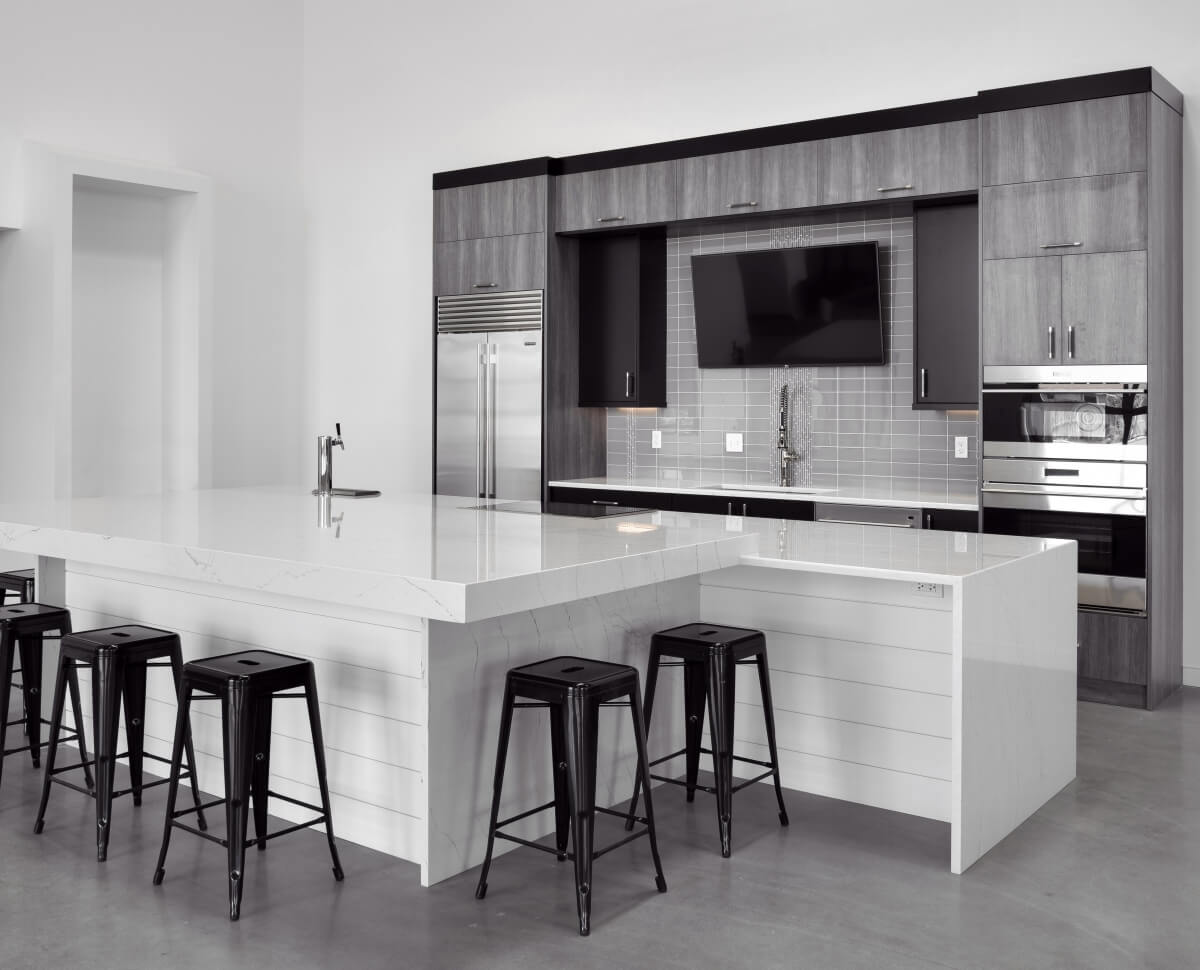 When I asked him where he got his inspiration to go entirely black and white, Russell replied, "The client's favorite colors are gray, black, and white; so I selected cabinet finishes that would create a collectiveness within their space."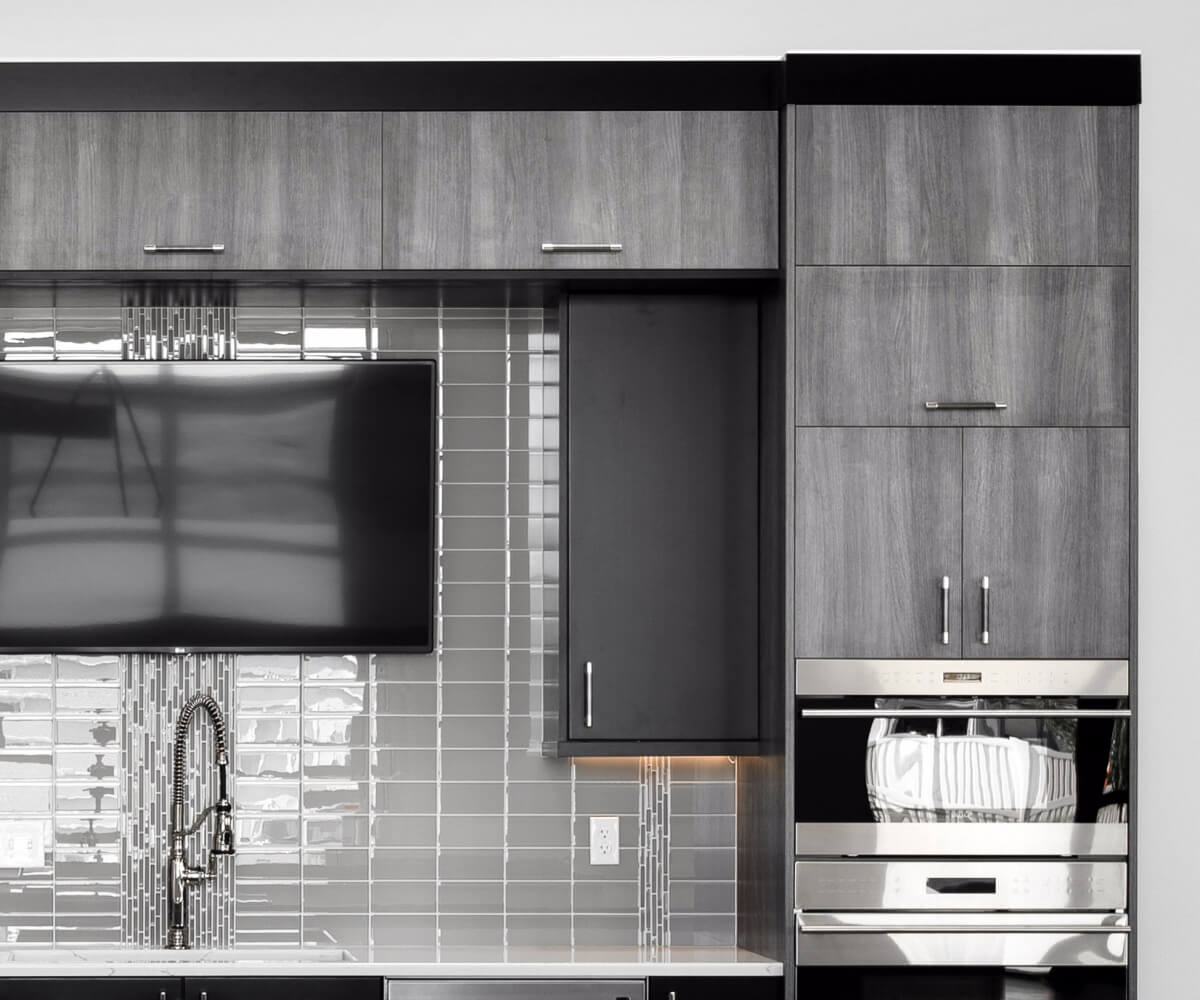 "Expanding on the monochromatic color palette allowed us to play with different color tones, textures, and lines to give the kitchen depth and character," explained Fogle, "I don't often get to implement (and successfully pull-off) three different cabinet finish colors in a design because of layout restrictions or due to other selections that can detract from that balance."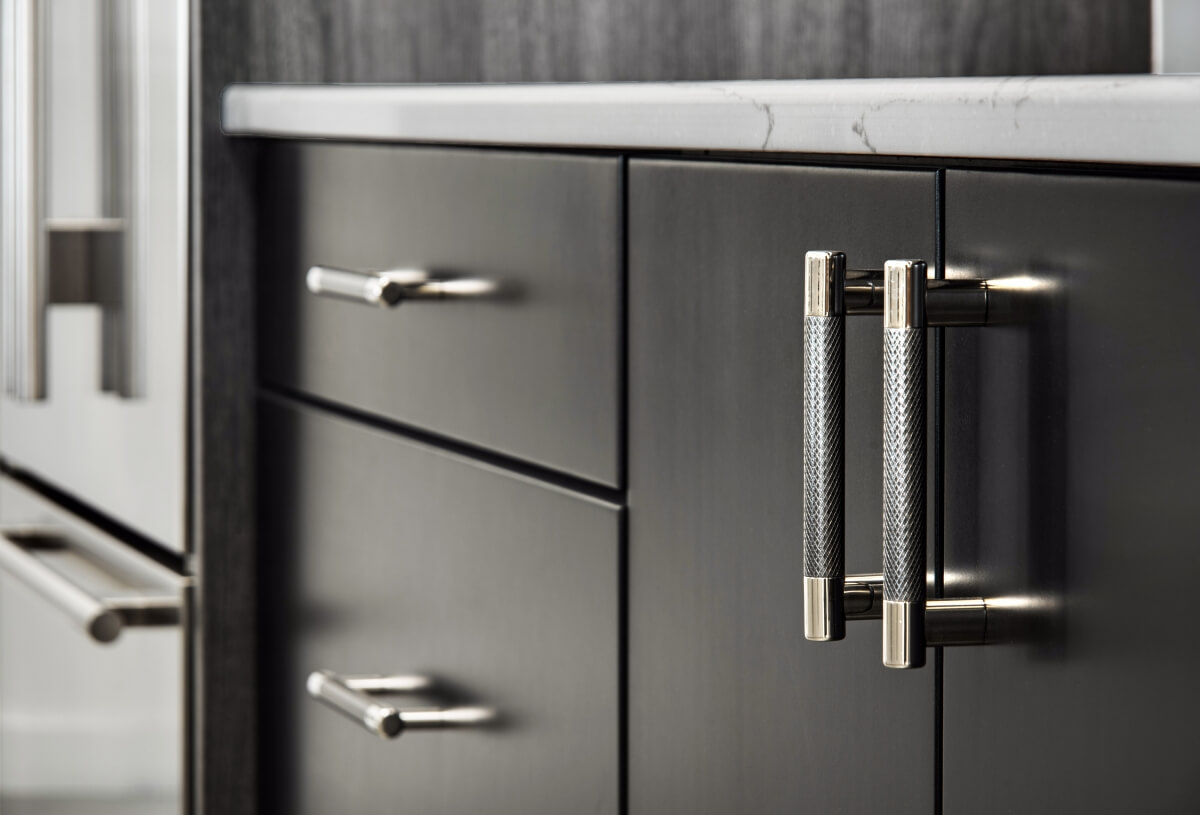 The designer's use of simple, slab cabinet door styles helps make the cabinetry a stunning backdrop to the intricate kitchen island. Implementing deep, lift-up wall cabinets as a soffit and tall cabinets on the outer edges help to contain the design and create a defined kitchen area within the space.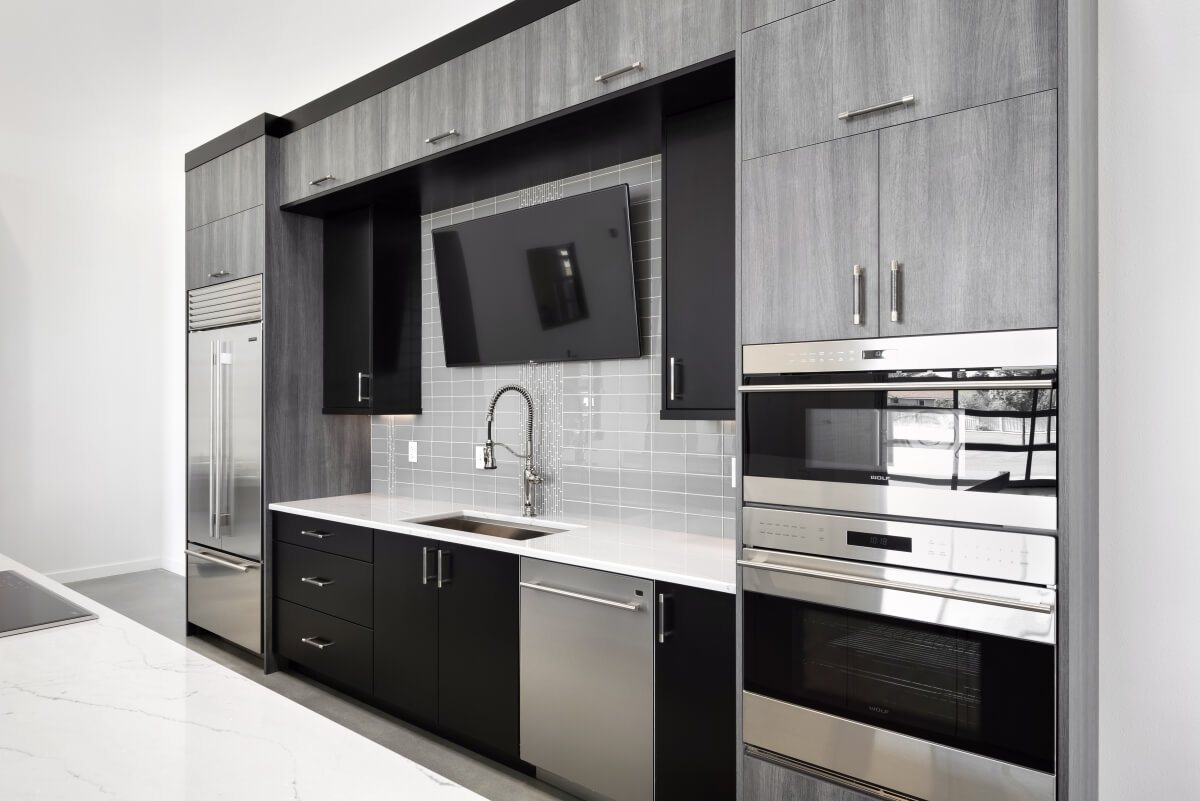 The massive 182" kitchen island is truly one of a kind!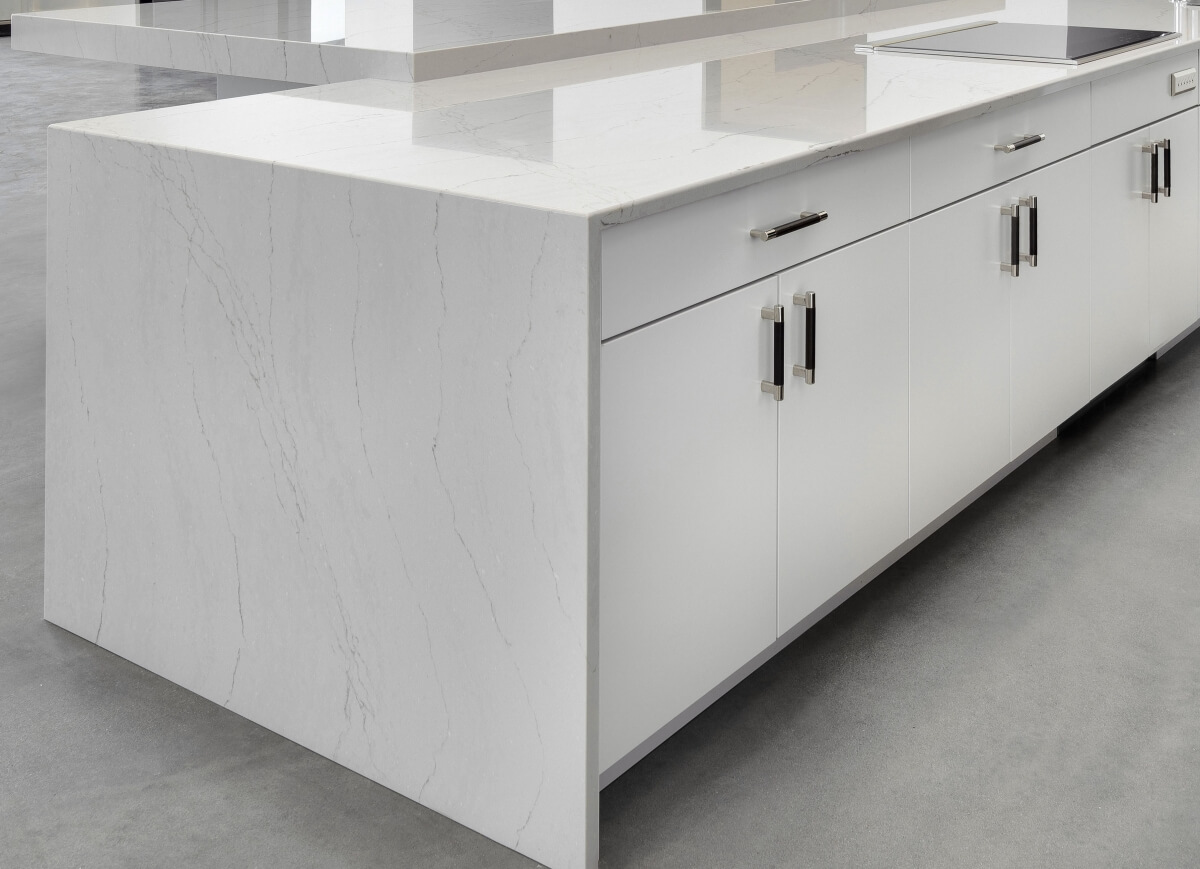 With a cooktop in the center surrounded by seating for 7-8 guests, this island was built to entertain. On the range side of the island, waterfall countertops help to beautifully cap and frame the row of functional cabinet storage accessible to the chef.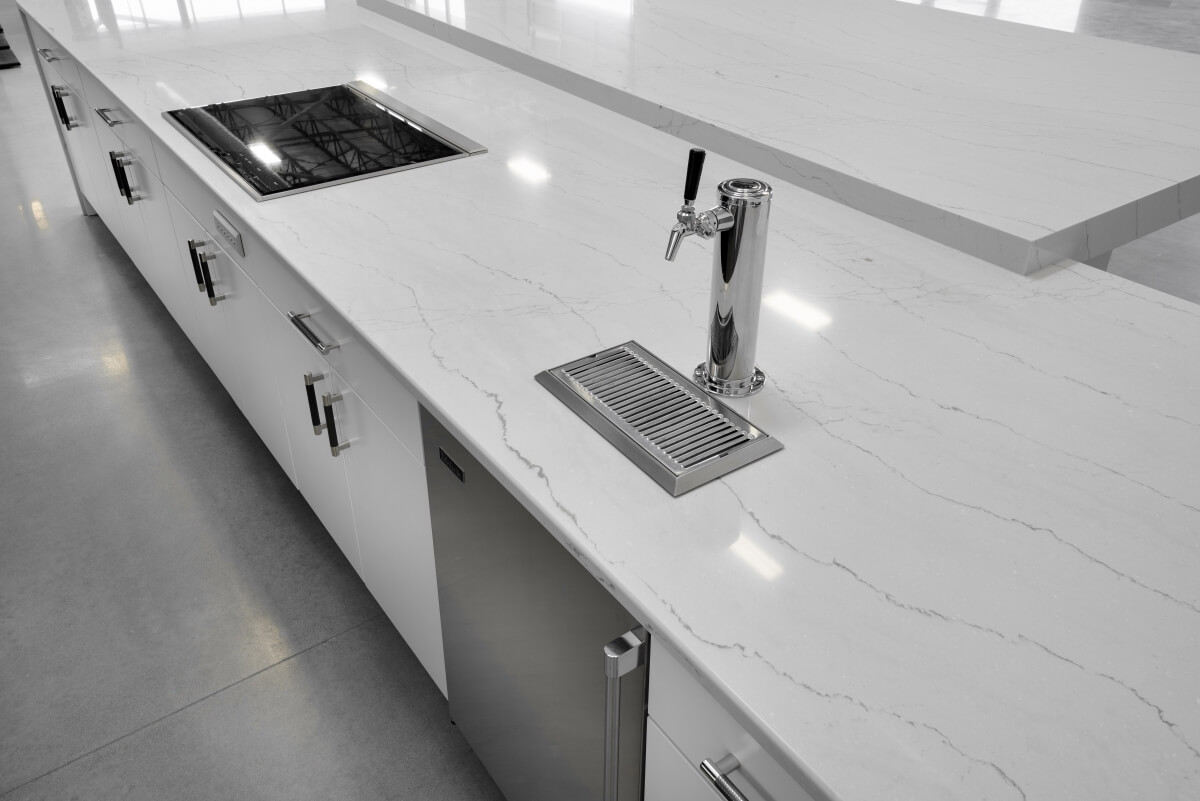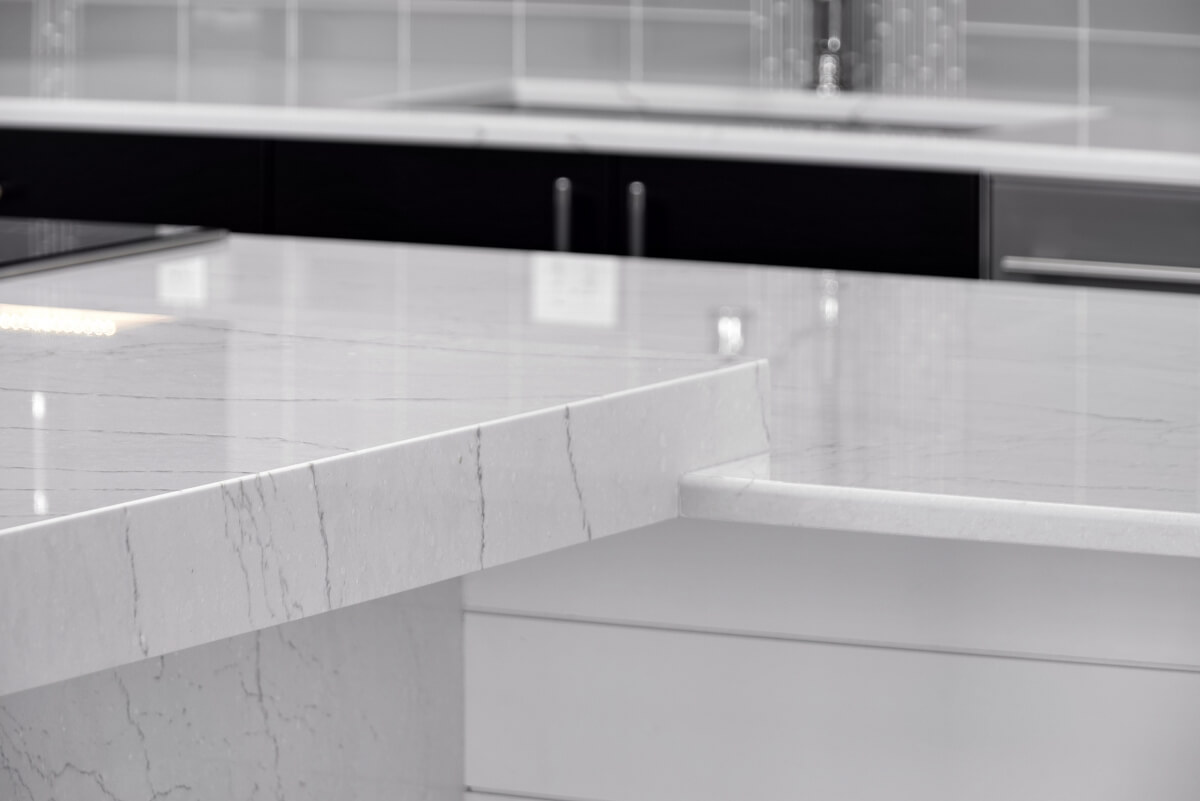 Opposite the range, the seating area uses a raised, thick countertop slab to help define a separation of the dining space from the prep area. Shiplap is added below the countertop to add a horizontal texture that contrasts the vertical grain cabinetry.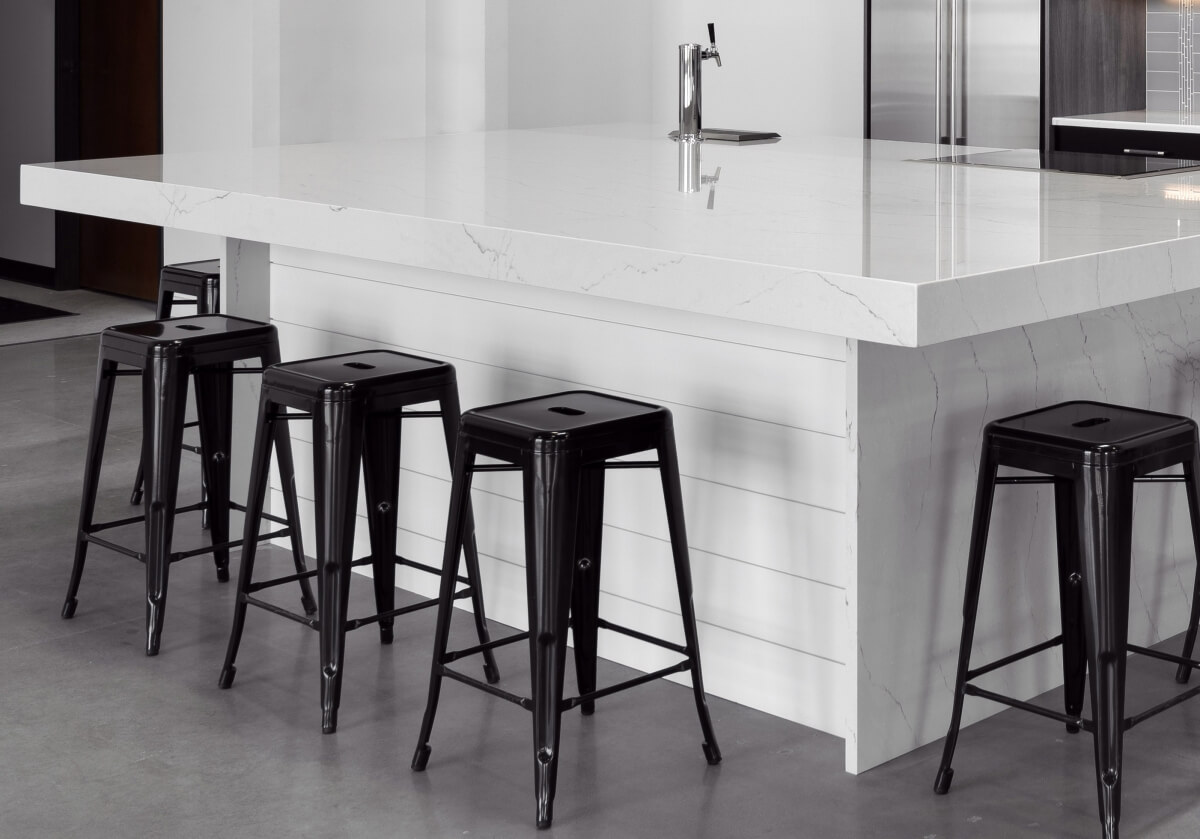 It is incredible to see how a completely blank slate can become a work of art with the help of a cabinet designer!