Pantries, in one form or another have been used for kitchen storage as long as there have been kitchens.  Whether it's a single tall cabinet integrated into the overall cabinet design, a separate walk-in room, a butler's pantry or a customized larder unit; a well-designed pantry is invaluable.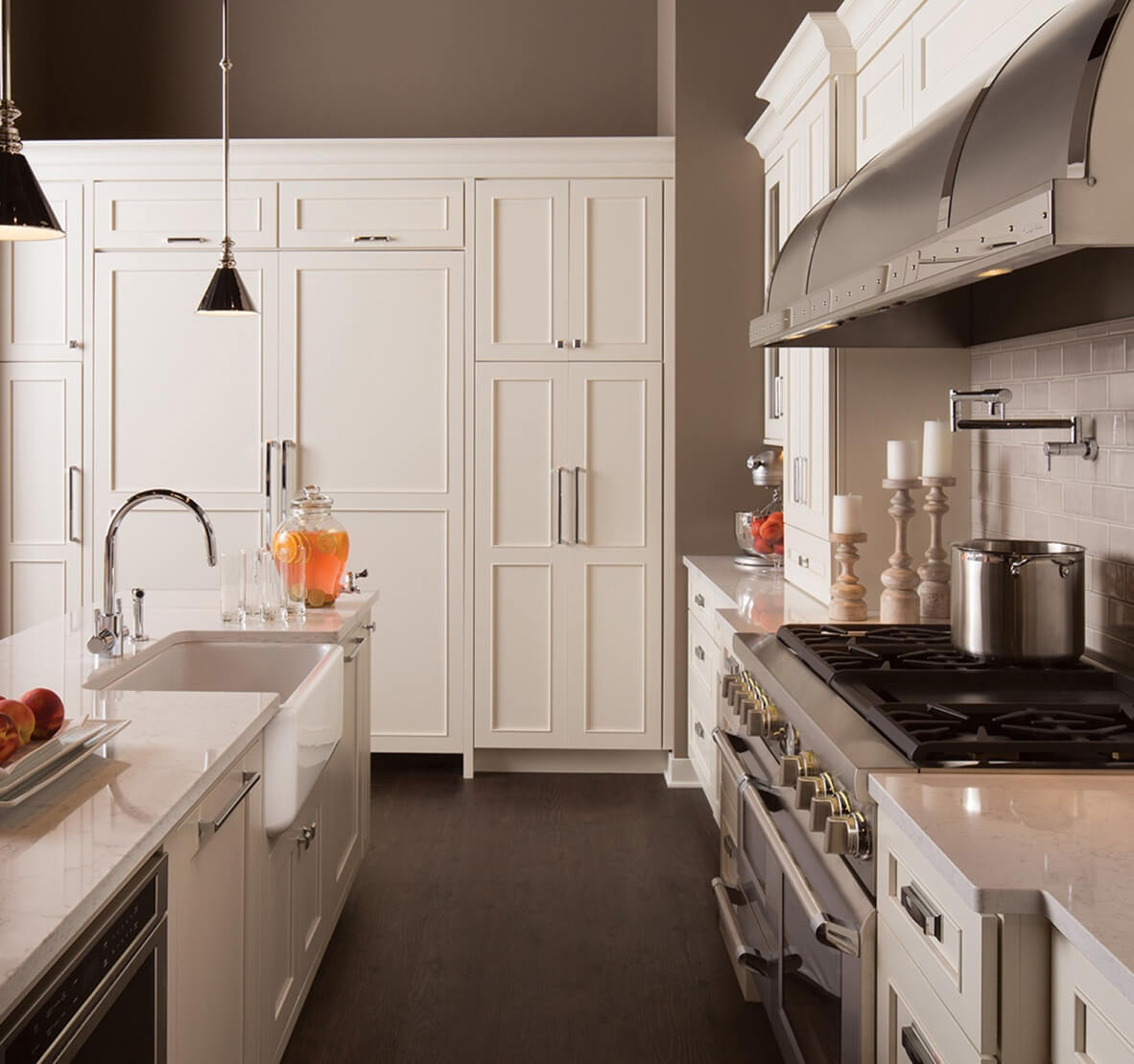 A basic pantry could be as simple as a tall cabinet, usually 24" deep, outfitted with shelves, roll-outs or even a pull out unit.   This pantry style became popular in the 1960's and is still widely utilized today for food and or dish storage.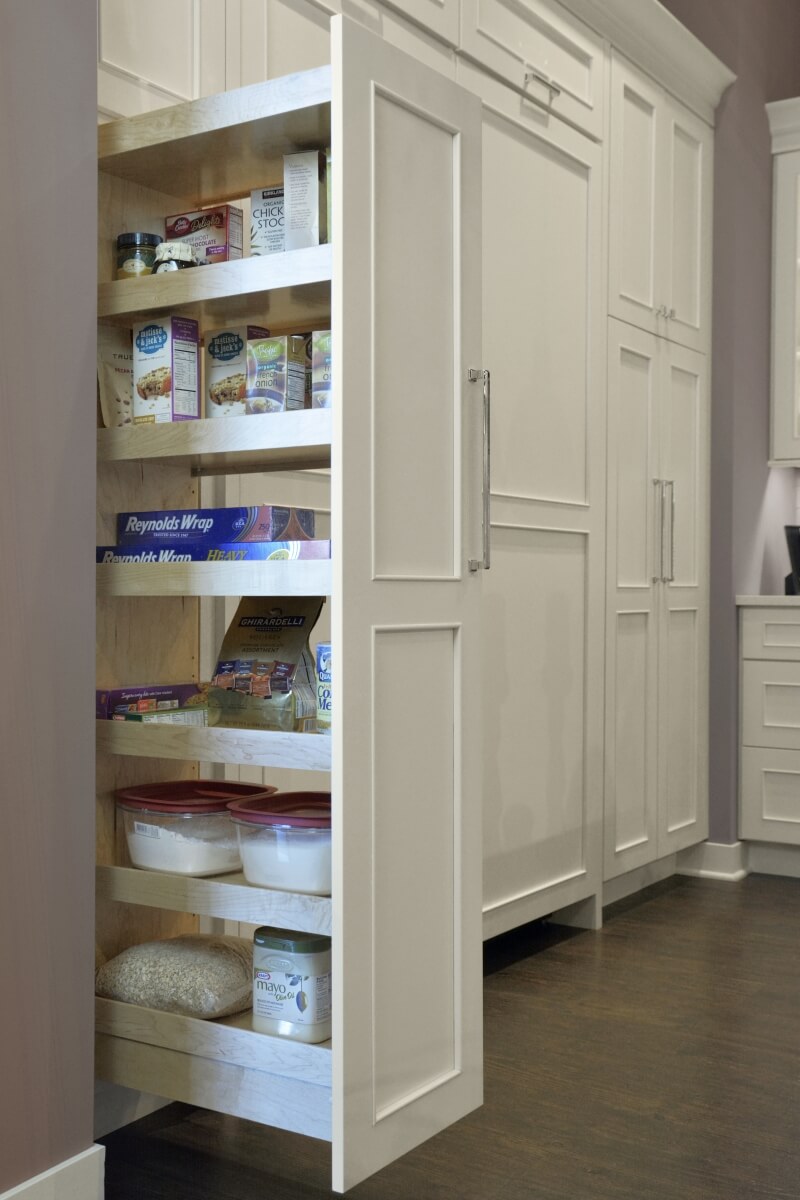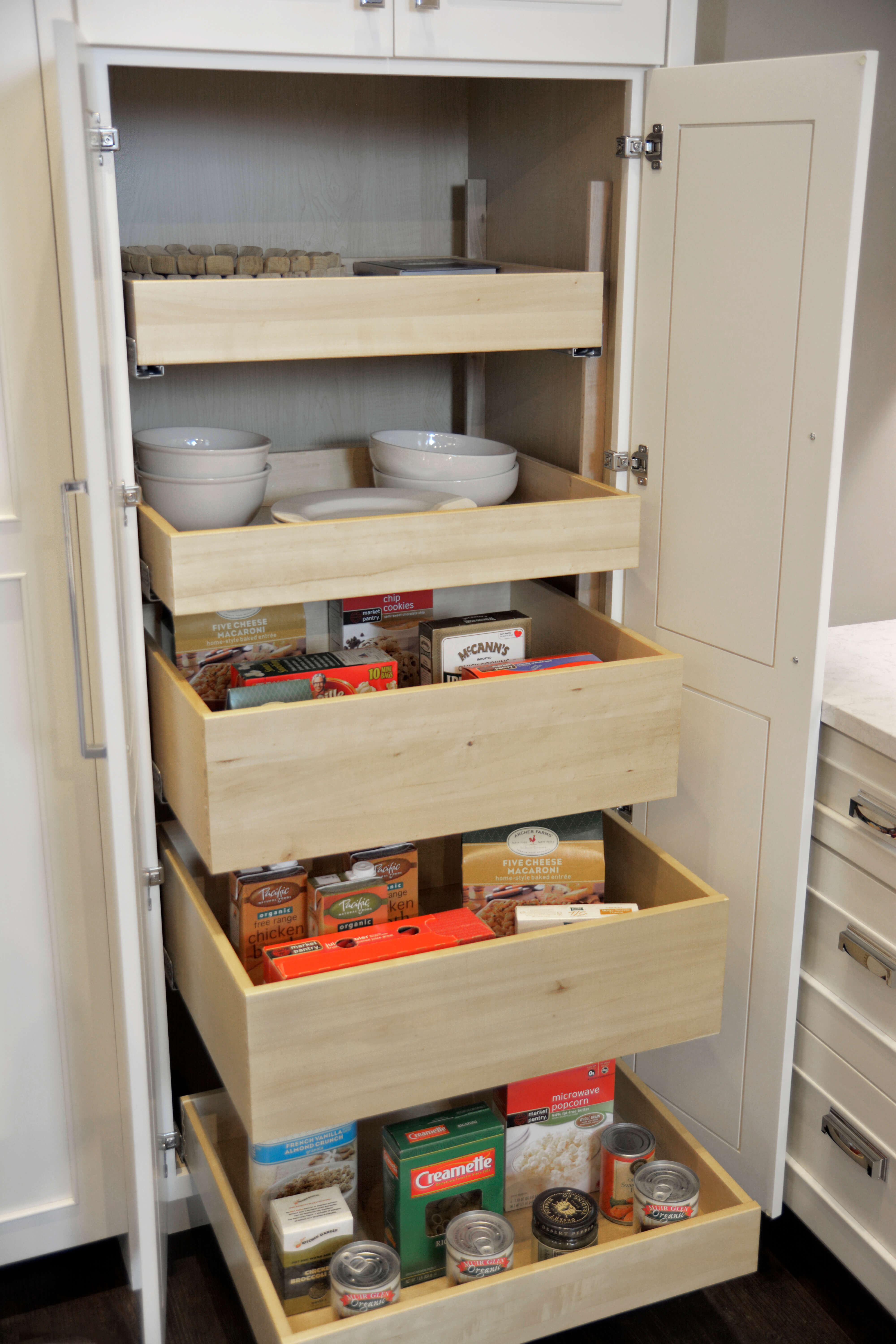 Walk-in pantries, where an entire room is devoted to storage for the kitchen, are now one of the most requested items in new home construction.  These rooms provide flexible storage options for food, small appliances, oversized stock pots and platters.  Everything is stored behind closed doors but easily accessible.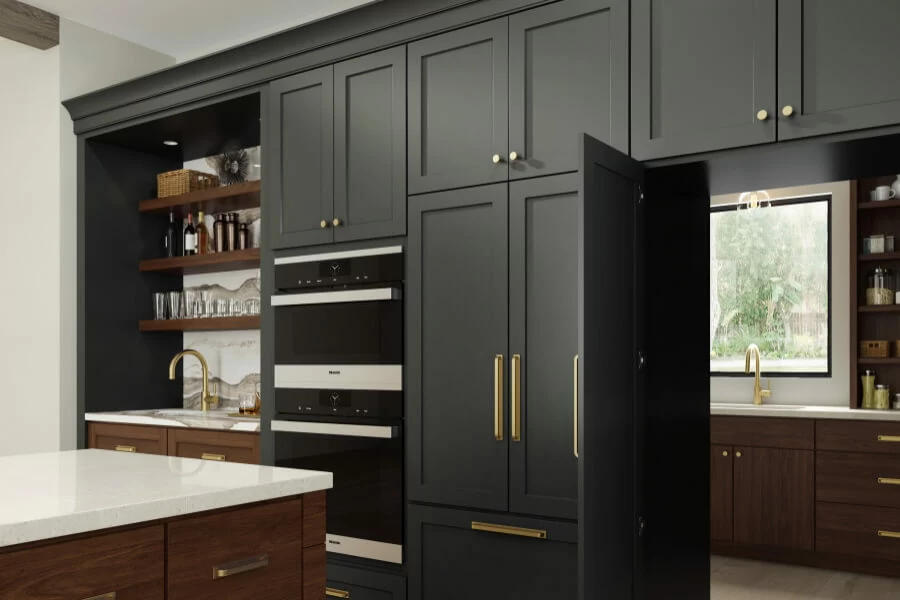 A butler's pantry is a separate space that is usually adjacent to the dining room. This type of pantry is typically used for storing tableware and serving pieces.  These rooms are often visible, with display space as well as counter space for serving and clean up. Today's butler's pantry is minus the butler, but this type of storage is essential for those that entertain frequently.
Taking the single cabinet pantry and elevating it to a customized storage larder is now emerging as a must have in the kitchen. Customizing the interior of the cabinetry to create a dedicated work zone keeps all items related to a specific task in one contained area.  Whether it's a breakfast station, baking center, or even a bar, this is the ultimate in defined kitchen storage.