What is the advantage of storing items behind cabinet doors? The basic method of storage inside a cabinet is shelving. A standard wall, base, or tall cabinet will come with a specific number of shelves based on the height of the cabinet. While most cabinet shelving is adjustable the functionality of the cabinet can be increased by adding internal storage accessories such as roll-outs, stationary tray dividers, pull-outs, spice racks, door storage racks, and more.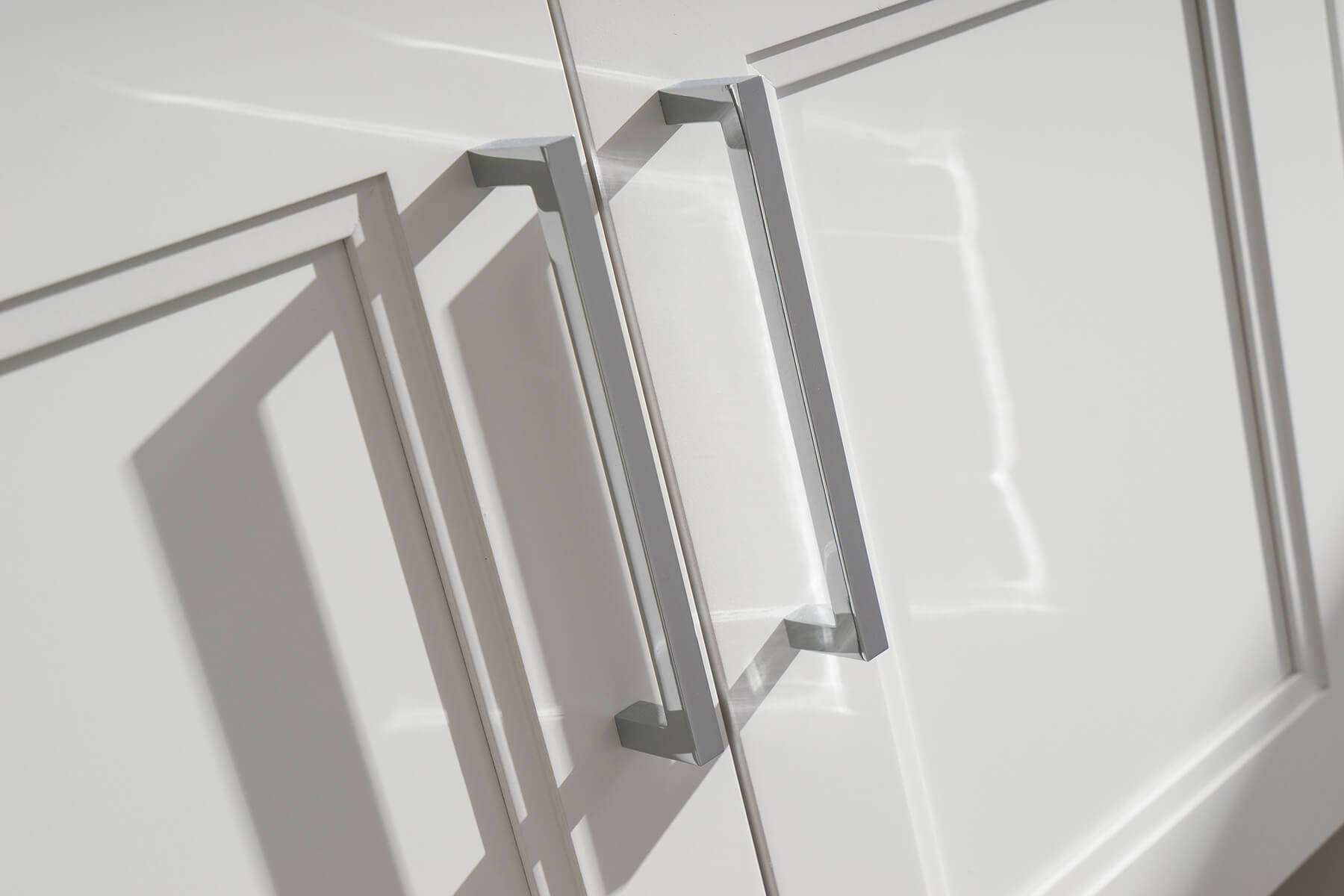 Storage Accessories on Cabinetry Doors
A traditional Cabinet Door Spice Rack from Dura Supreme offers convenient added storage in a wall cabinet.
Roll-Out Cabinet Storage Behind a Cabinet Door
Base cabinets are usually 24" deep, providing a lot of storage space.  However, accessing the items stored in the back of the kitchen cabinet can be inconvenient and cumbersome.  That problem is solved with our roll-out shelves, available in several depths, different configurations, and with various partitions.  Our roll-out shelves glide out smoothly on full-extension slides and include a soft-close, self-closing feature for optimum convenience in your kitchen.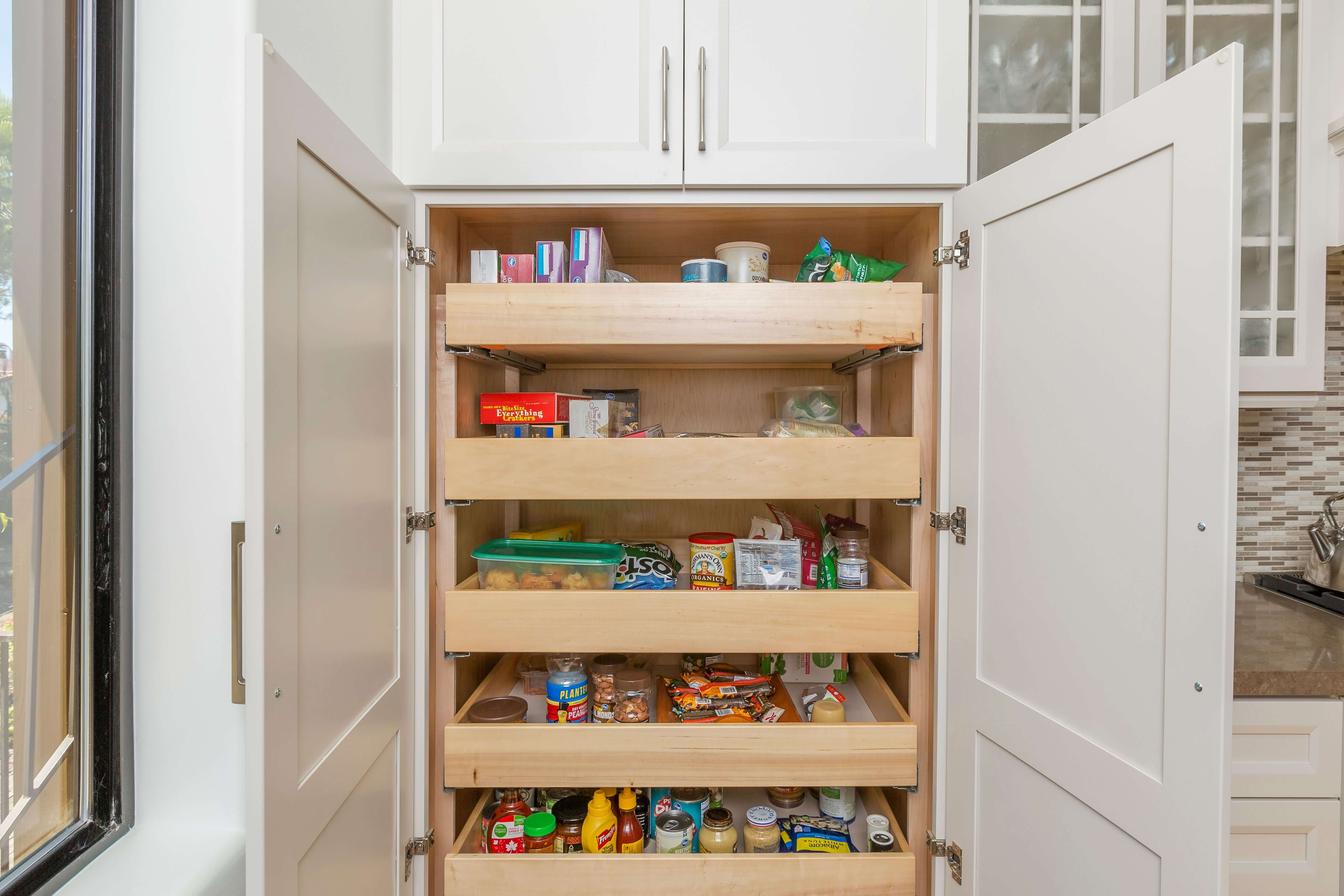 Dura Supreme cabinetry design by Linda Williams of Hahka Kitchens and Hahka Builders, Inc., general contracting by Randy Hahka, and photography by Ken Pfeiffer.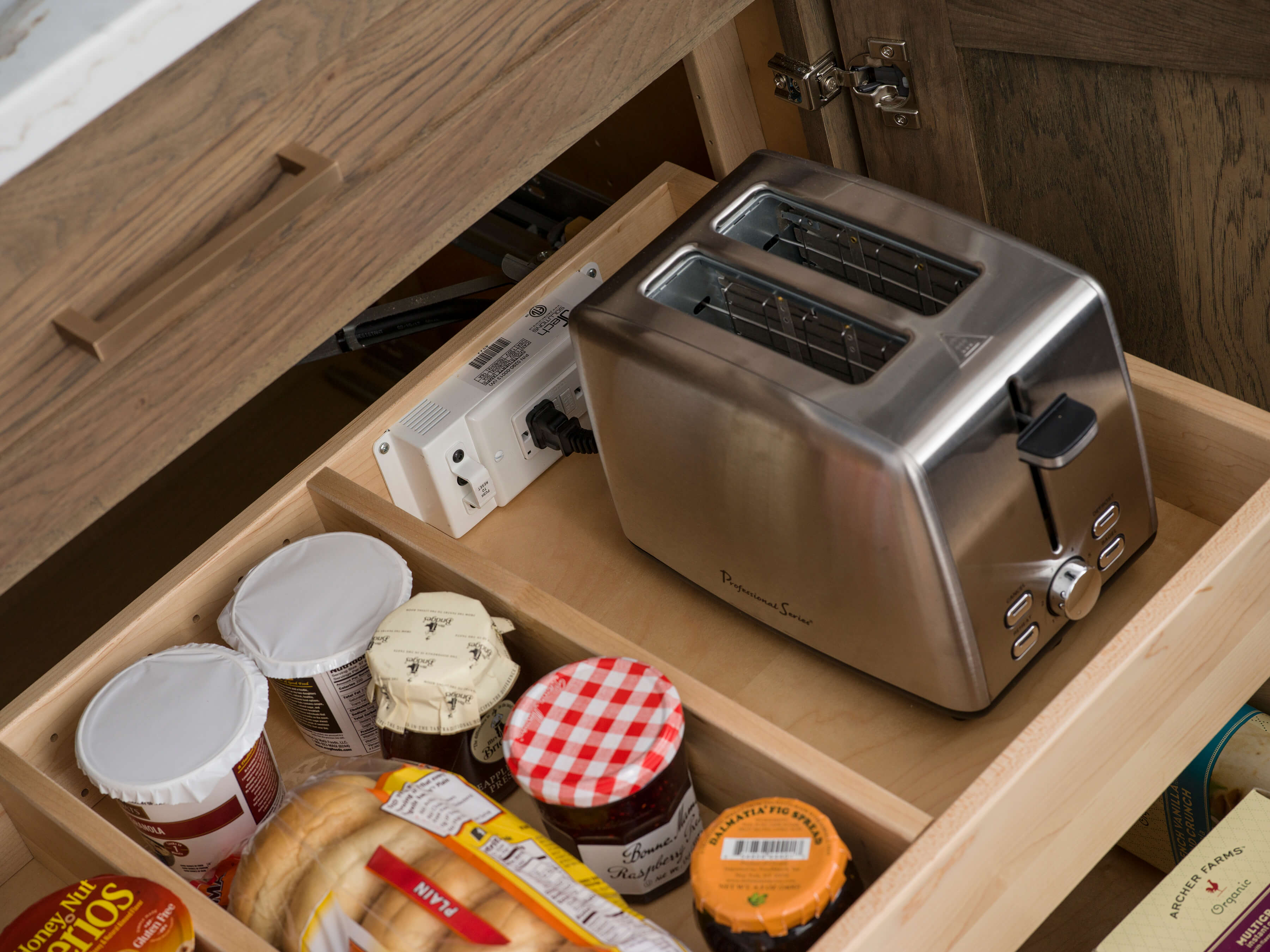 Roll-out shelves within a cabinet can be outfitted with a Dura Supreme power station or charging station for a variety of uses.
Stationary Cabinet Storage within a Cabinet
Stationary storage within a cabinet can be anything from basic stationary shelves to vertical partitions, to customized larders, wine racks, and more.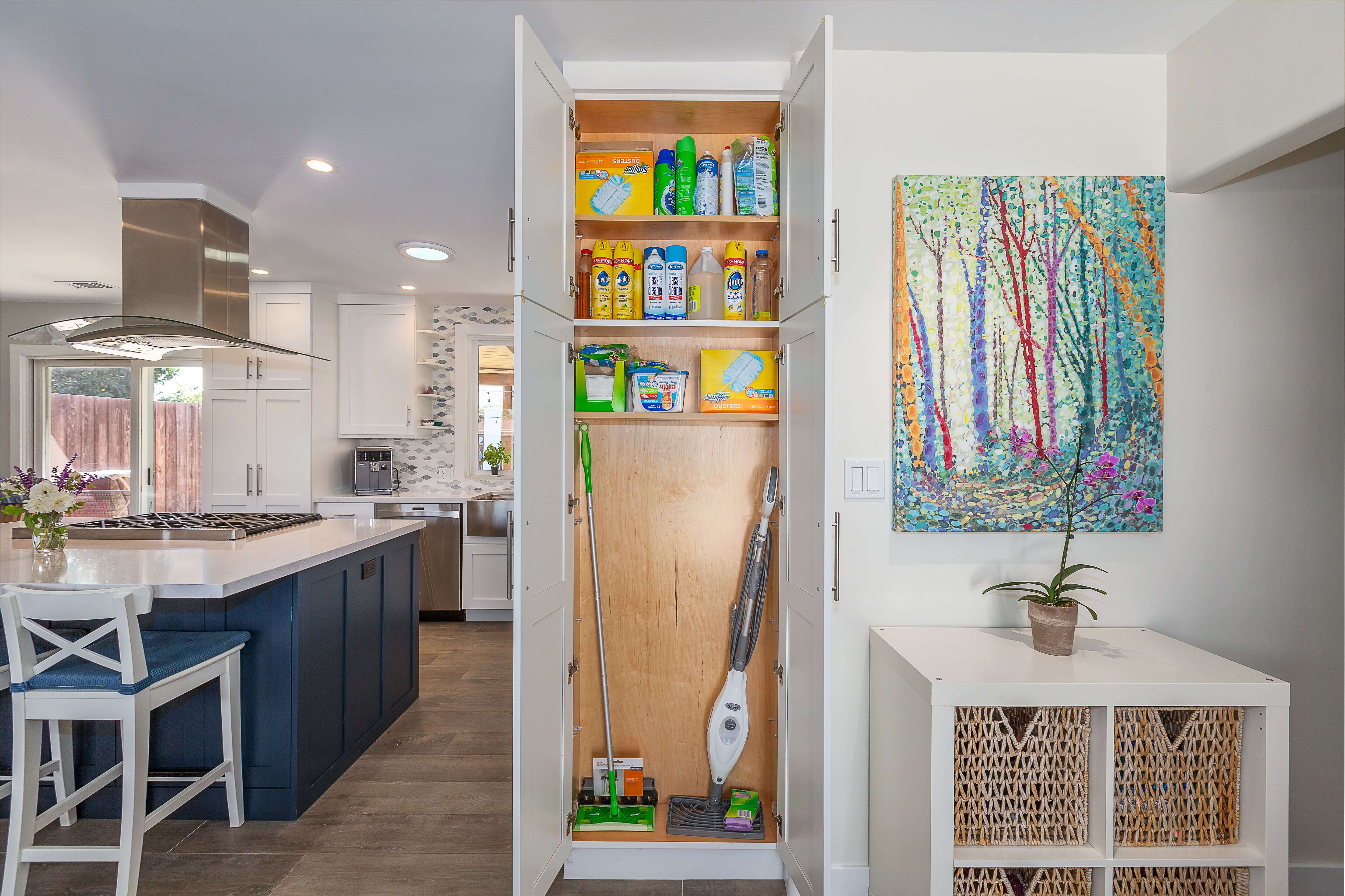 Dura Supreme cabinetry design by Linda Williams of Hahka Kitchens and Hahka Builders, Inc., general contracting by Randy Hahka, and photography by Ken Pfeiffer.
Pull-Out Storage Attached to the Cabinet Door
Wall, base and tall cabinets also have many pull-out storage options including recycling centers, pantries, knife blocks and tray storage. Small spaces offer a surprising amount of kitchen storage when you use Dura Supreme's pull-outs. Simply pull the cabinet door with one motion to reveal the storage accessory and all of it's contents. Oftentimes, these ingenious pull-outs can be tucked behind a decorative turned post or column for an exceptionally clever use of space.  The full-extension slides are concealed for a sleek look and the soft-close, self-close feature is an added bonus.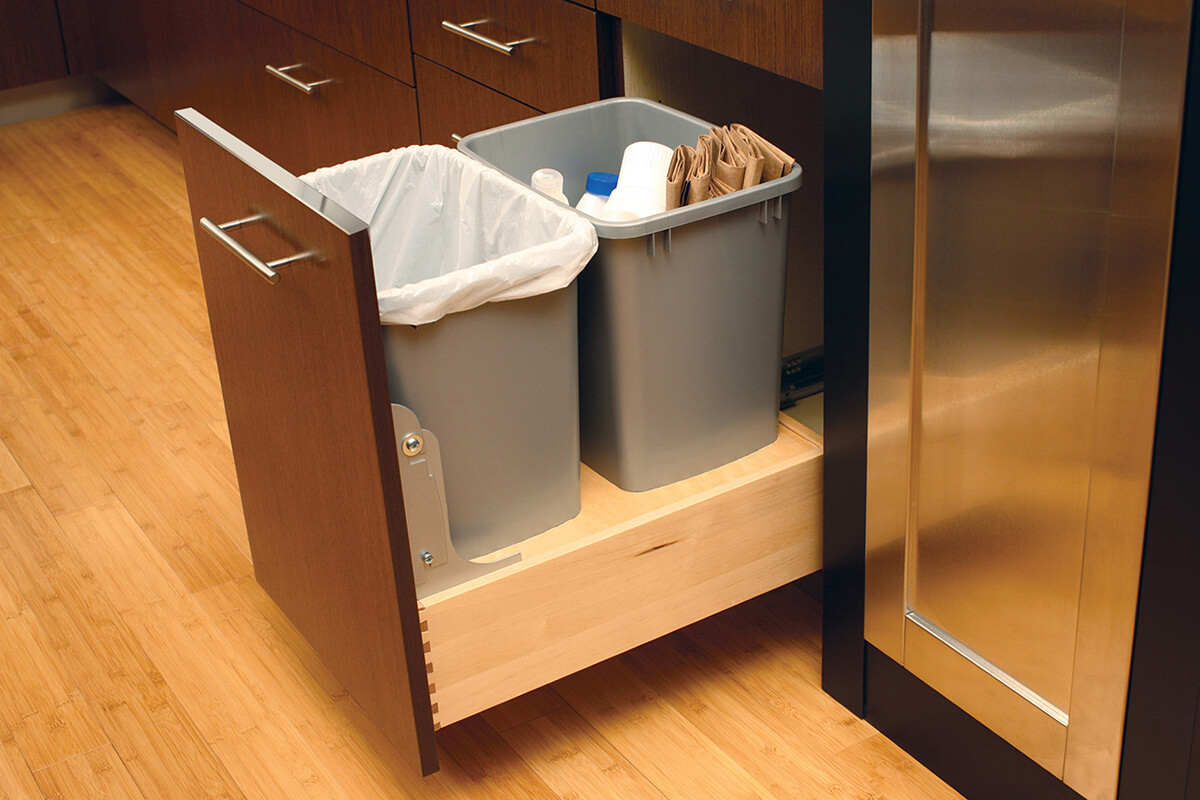 Base Recycling Center by Dura Supreme Cabinetry comes standard with a Touch-Latch Mechanism for Hands-free opening.
A shallow tray above the cutlery block offers convenient storage for small cutlery accessories, utensils, spices, and more.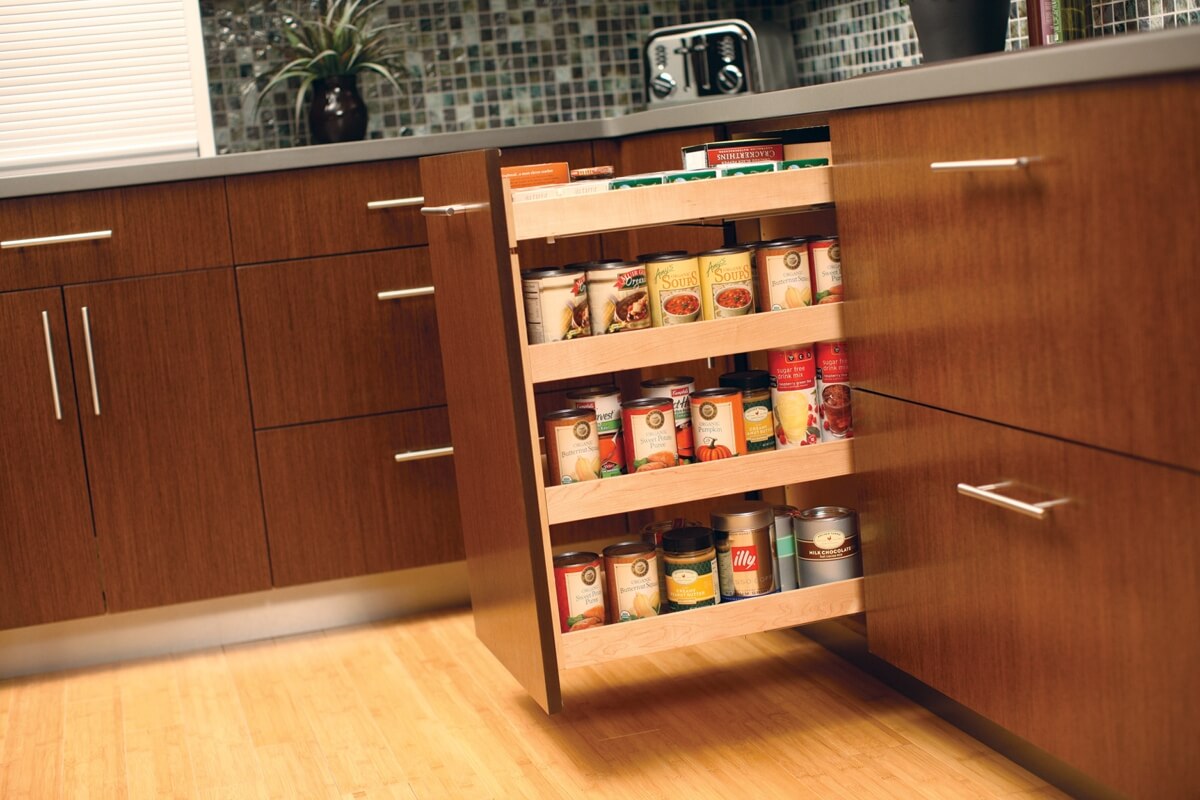 A Dura Supreme Base Pull-Out Pantry neatly stores row after row of pantry goods within a narrow space making it easy to see the entire contents of your pantry at a glance. (Available in wood or wire options)
Cabinet Door Hinging for Optimal Storage
Cabinets with doors also have several hinging options including stay lift, lift door, and bi-fold doors.  The advantage of these types of doors is they typically open upward and out of the way, providing easy access to the contents inside.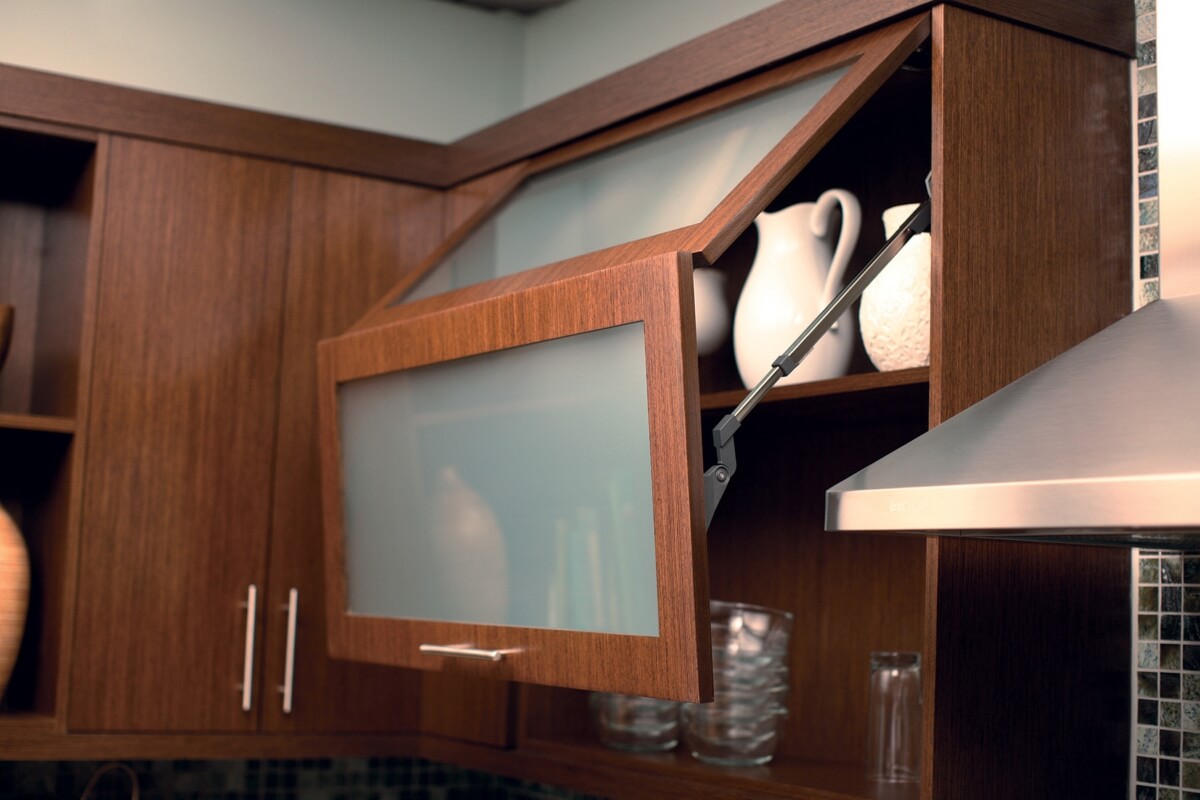 Dura Supreme's horizontal Bi-fold Door (WBFD) lifts up and out of the way for full access to the kitchen cabinet interior.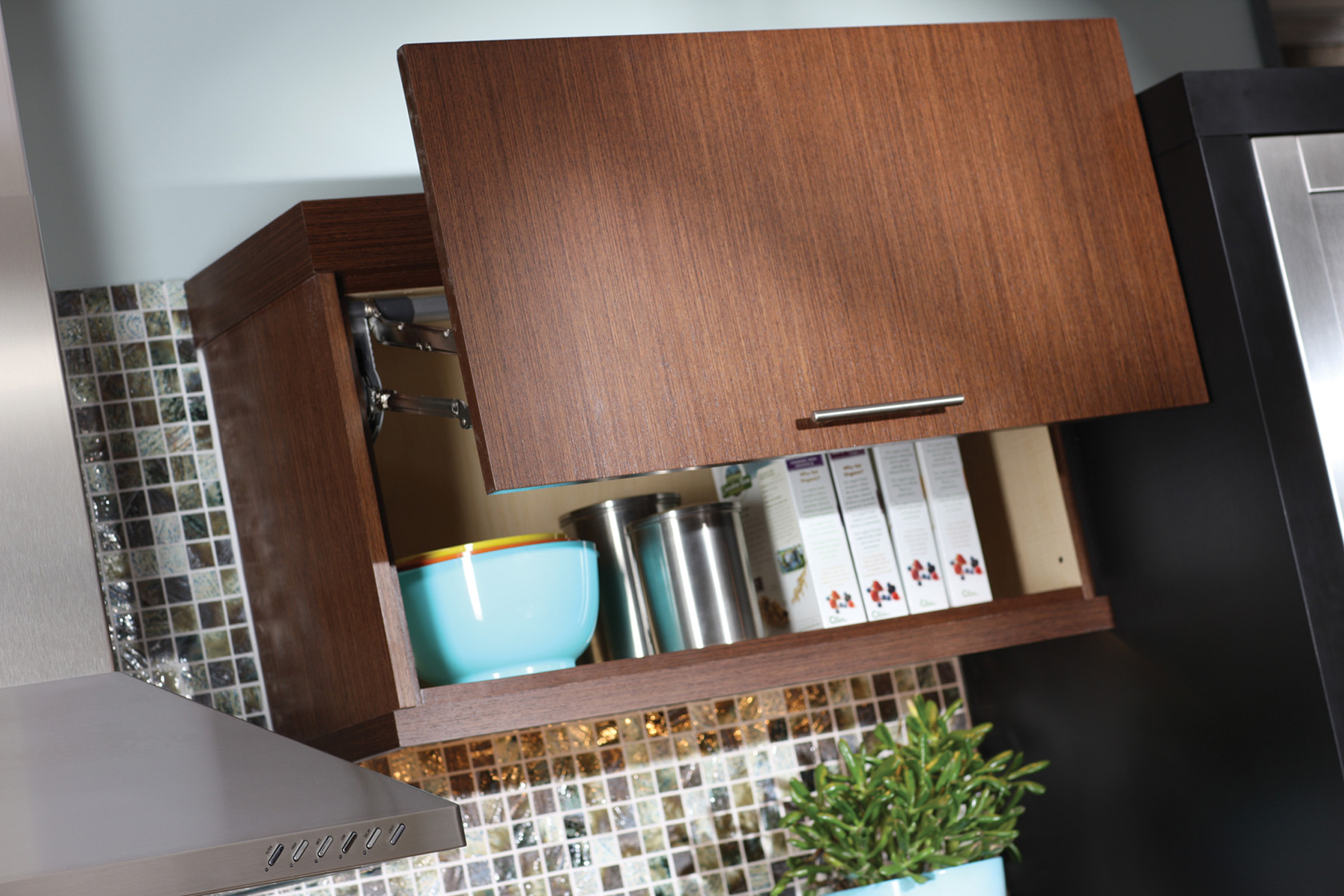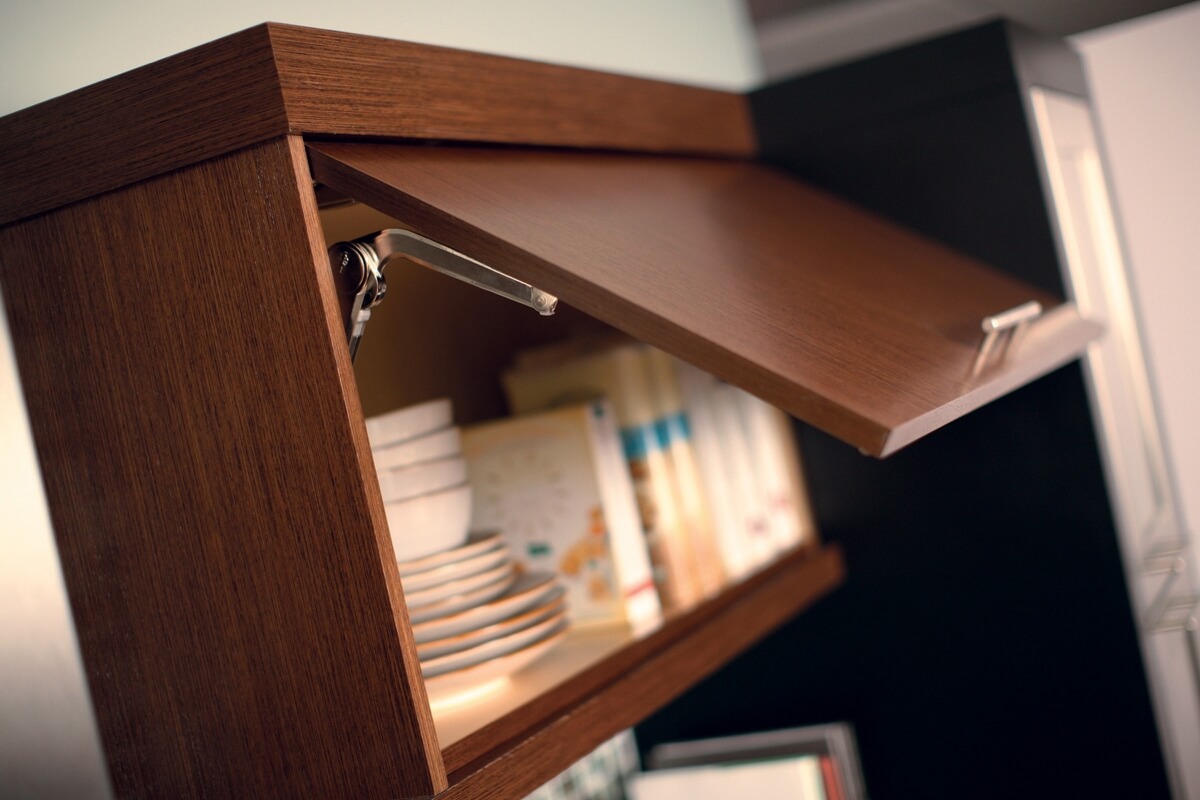 A hinge-top mechanism (WSLC) often works best for reaching upper storage areas.
With the variety of storage accessories combined with the standard shelf what's hidden behind closed cabinet doors should always organized and within an easy reach.