Kitchen corner cabinets in both walls and bases can be divided into three distinct shapes: diagonal, square (pie-cut), and blind. They are often difficult to access completely, although there are several internal accessory options that can make these cabinets more functional. Lazy susans or some type of swing-out storage solution are the most commonly used.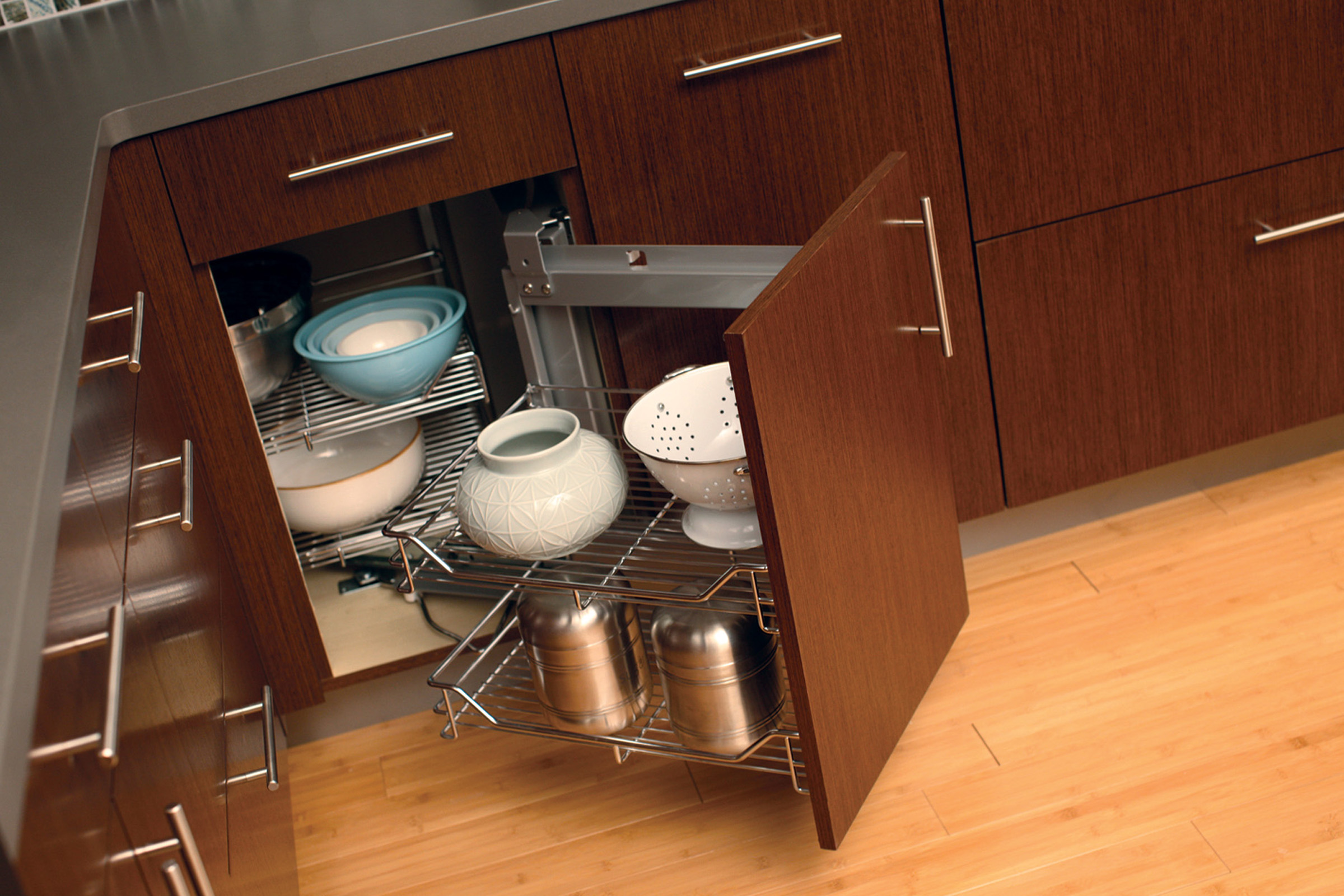 Corner wall cabinets typically require 24" or more of space out of each corner. Base corner cabinet space requirements can range from 33" to 42" out of each corner. Blind corner cabinets utilize the standard 24" of depth but need a minimum width of 39". Based on all of these dimensions corner cabinets require a lot of space. What if the layout doesn't provide the necessary space to accommodate a decent-sized, accessible corner cabinet? 
One option would be to void the corner, creating space that is blocked off and inaccessible. While this may not be the ideal solution (wasting perfectly good storage space) there are some advantages. In a base corner, the voided space would typically be 27". The advantage of the voided corner is that it allows for larger cabinets on either side of the corner.
In the case below instead of a 36″square corner base and a 6″ cabinet right and an 18″ cabinet on the left, there is a 15″ drawer base on the right and a 30″ drawer base on the left.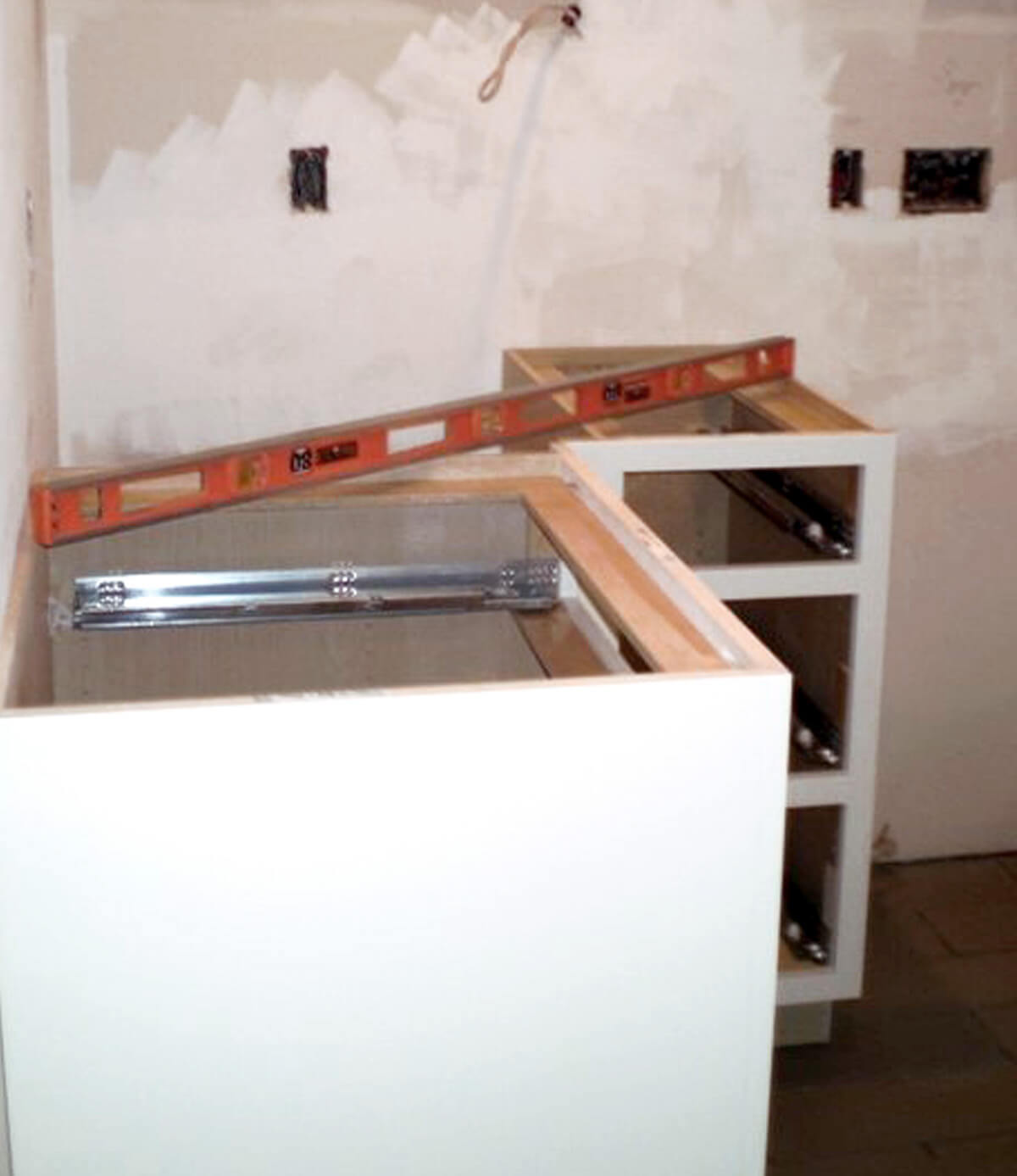 Before
A voided corner during installation. You can see the space in the corner will be inaccessible after the countertops are installed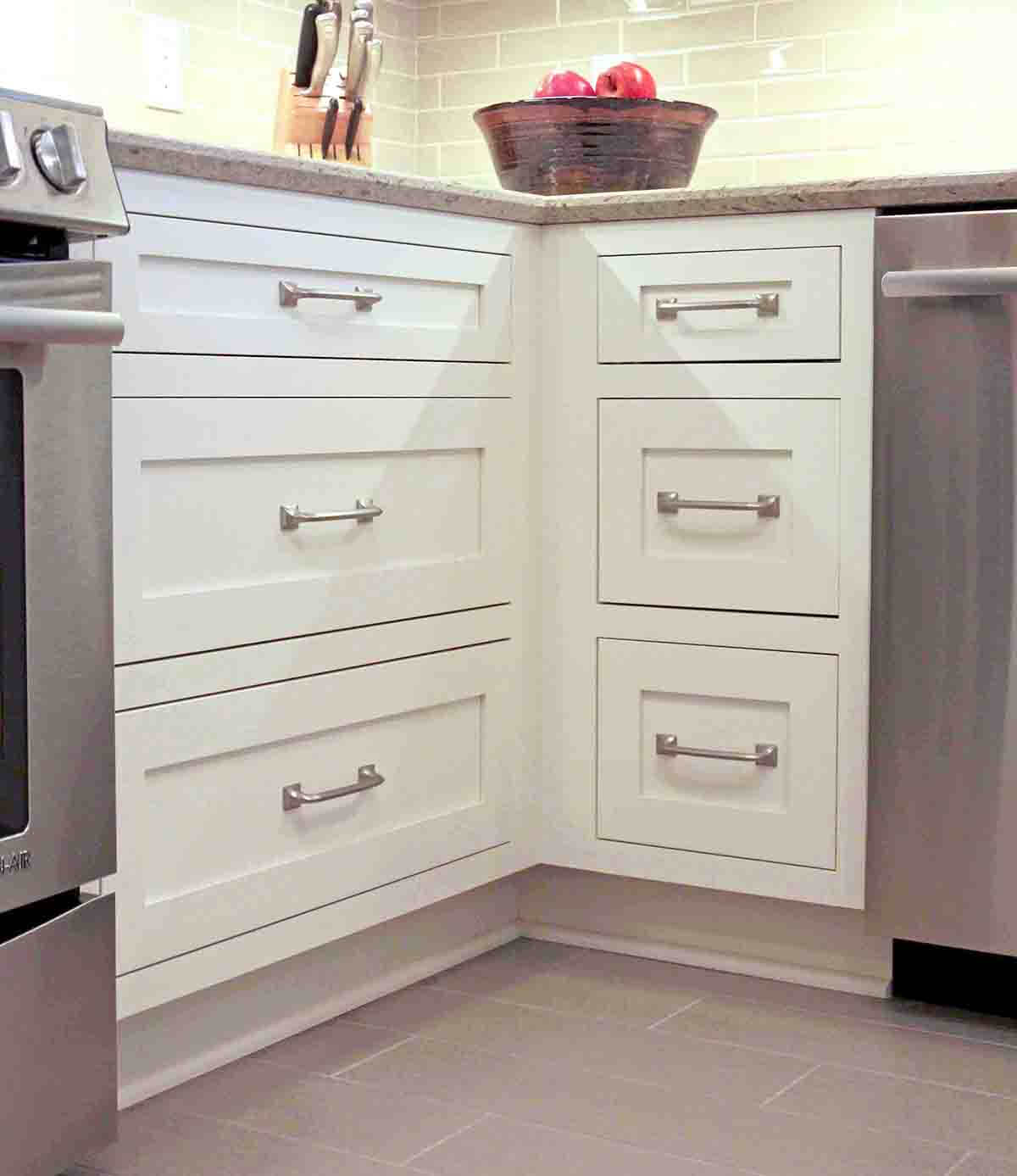 After
Two wider drawer bases in the corner became possible by voiding the corner space.
While not for everyone, voiding a corner makes sense in certain spaces.