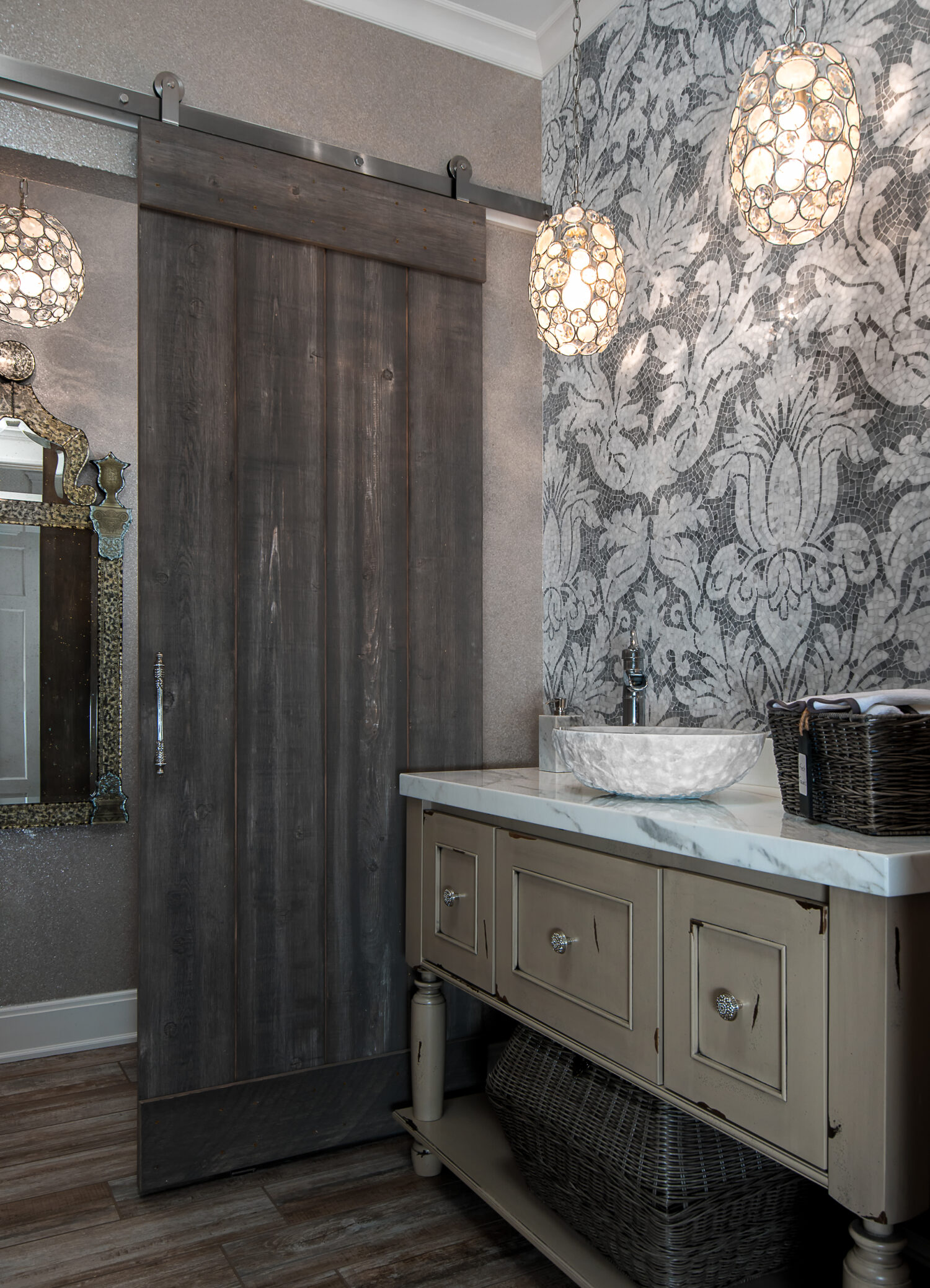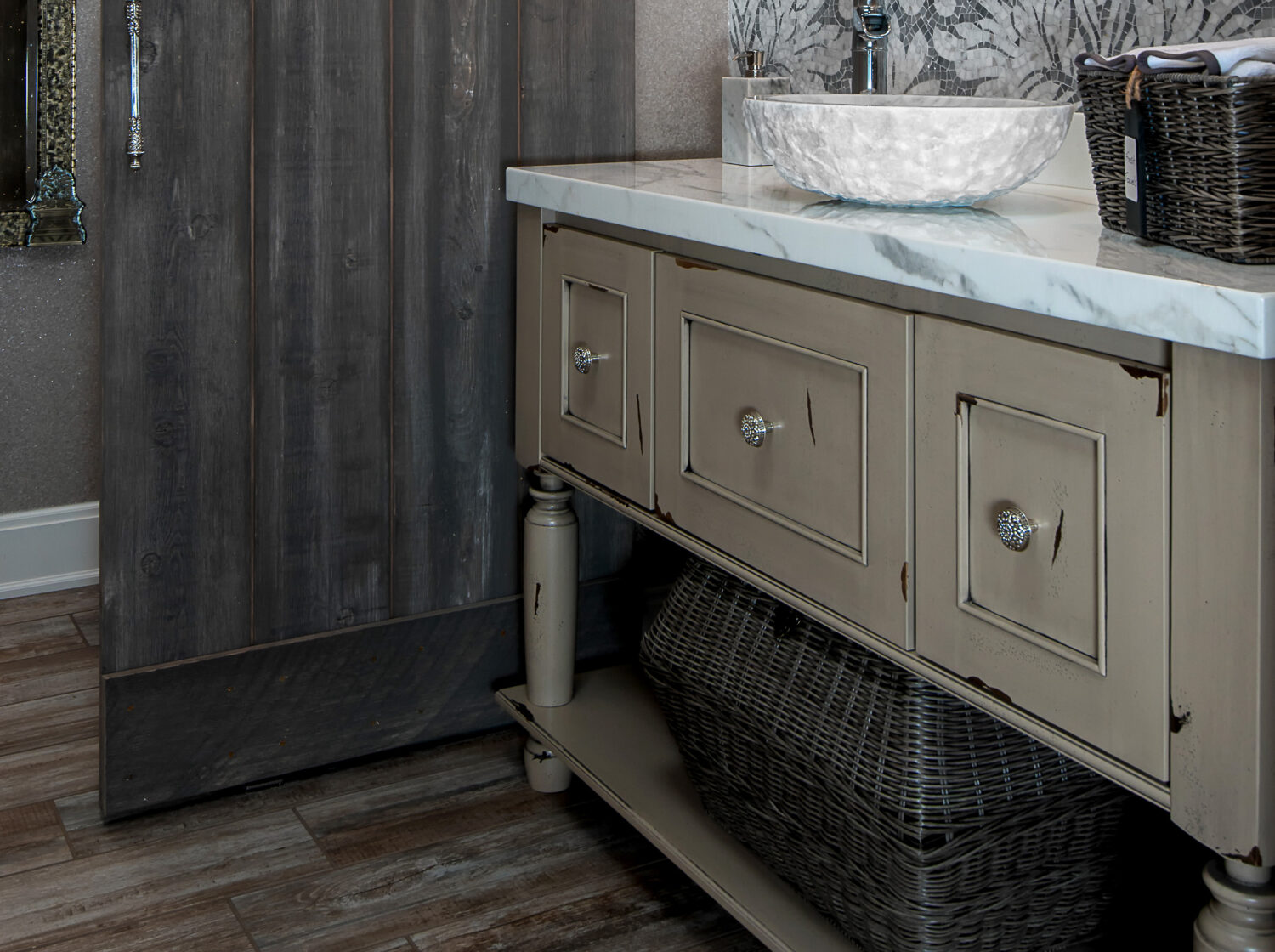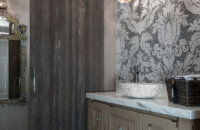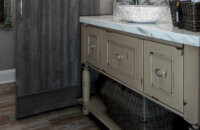 Elegance in a Shabby Chic Style Bathroom Vanity in Heritage Paint
Design by Lindsey Markel of Dillman & Upton, Rochester, Michigan.
Master the look of shabby chic style with Dura Supreme Cabinetry's Heritage Paint collection of finishes. This Dura Supreme furniture vanity features the Silverton cabinet door style in the Heritage Paint "K" finish on Maple.