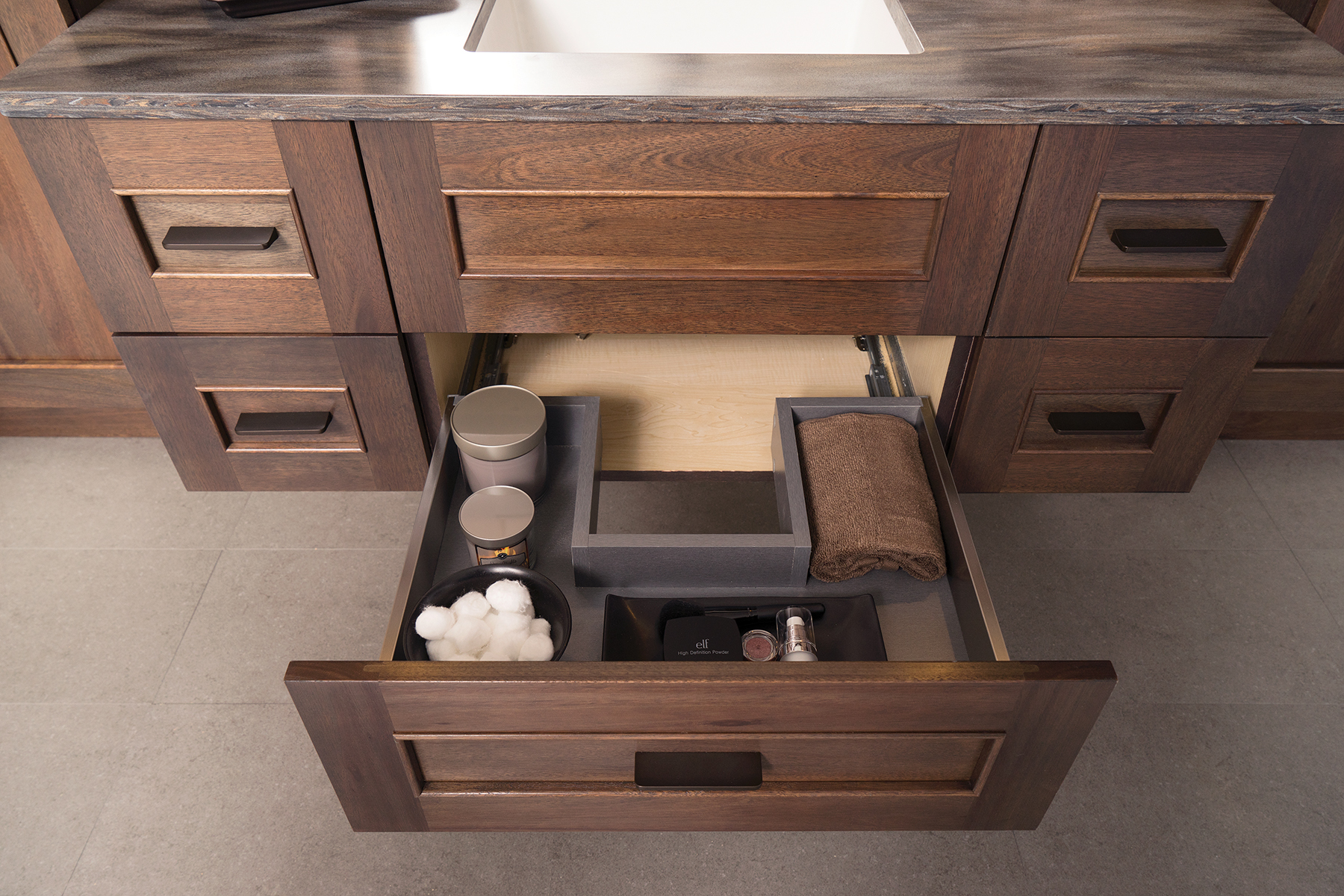 Plumbing Drawer – Stainless Steel
Type:
Drawer and Stainless Steel
Purpose:
Bathroom and Other/ Misc. and Sink Solutions
This storage feature optimizes the space under the bathroom sink by adding accessible storage around the plumbing fixtures. The Plumbing Drawers are available for all of Dura Supreme's drawer box types and are included in standard locations in the floating vanity program or as a modification.
Available in wood and stainless steel.