With home design trending towards more clean lines and unfussy details, we are seeing a marked rise in demand for slab cabinet door styles. Slab door styles have come a long way and can be successfully paired with many other door styles if desired. A kitchen incorporating a slab door can give vibes of warm, cold, glossy, natural, or rustic, depending on the wood species or material and finish chosen.
Here are some mood boards pairing some of Dura Supreme's most popular slab door styles with coordinating tile, hardware, paint, and countertops in order to achieve a desired aesthetic: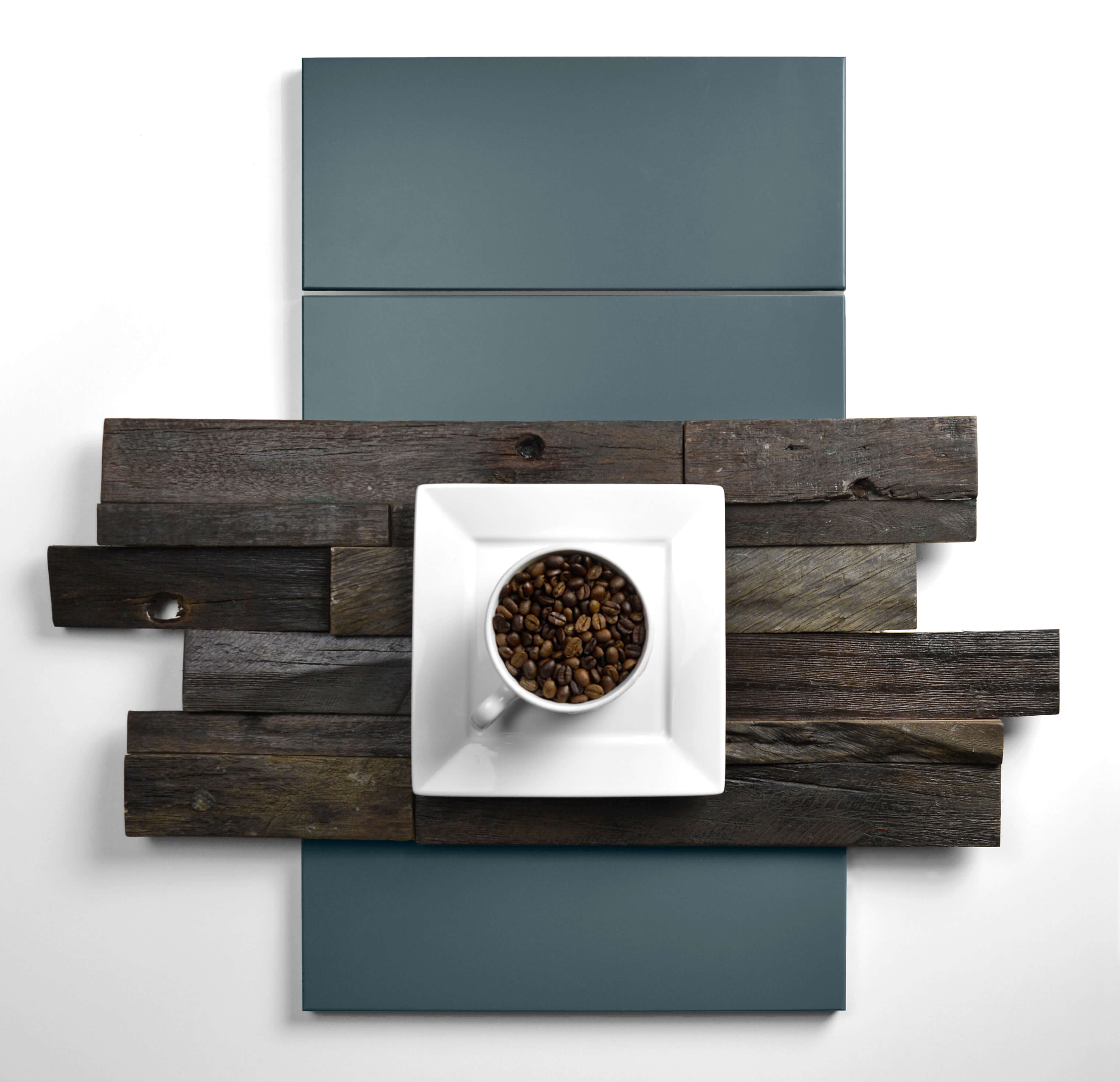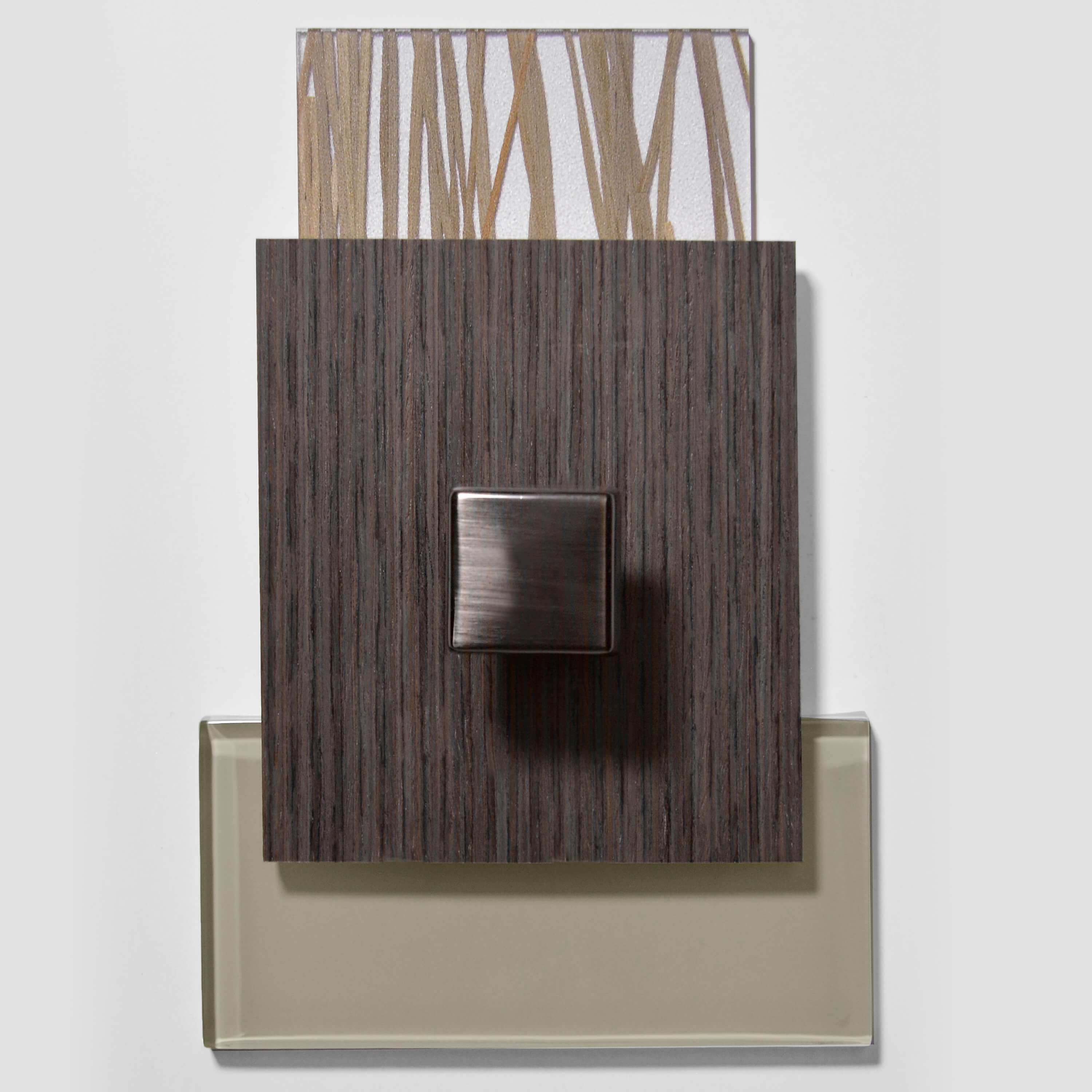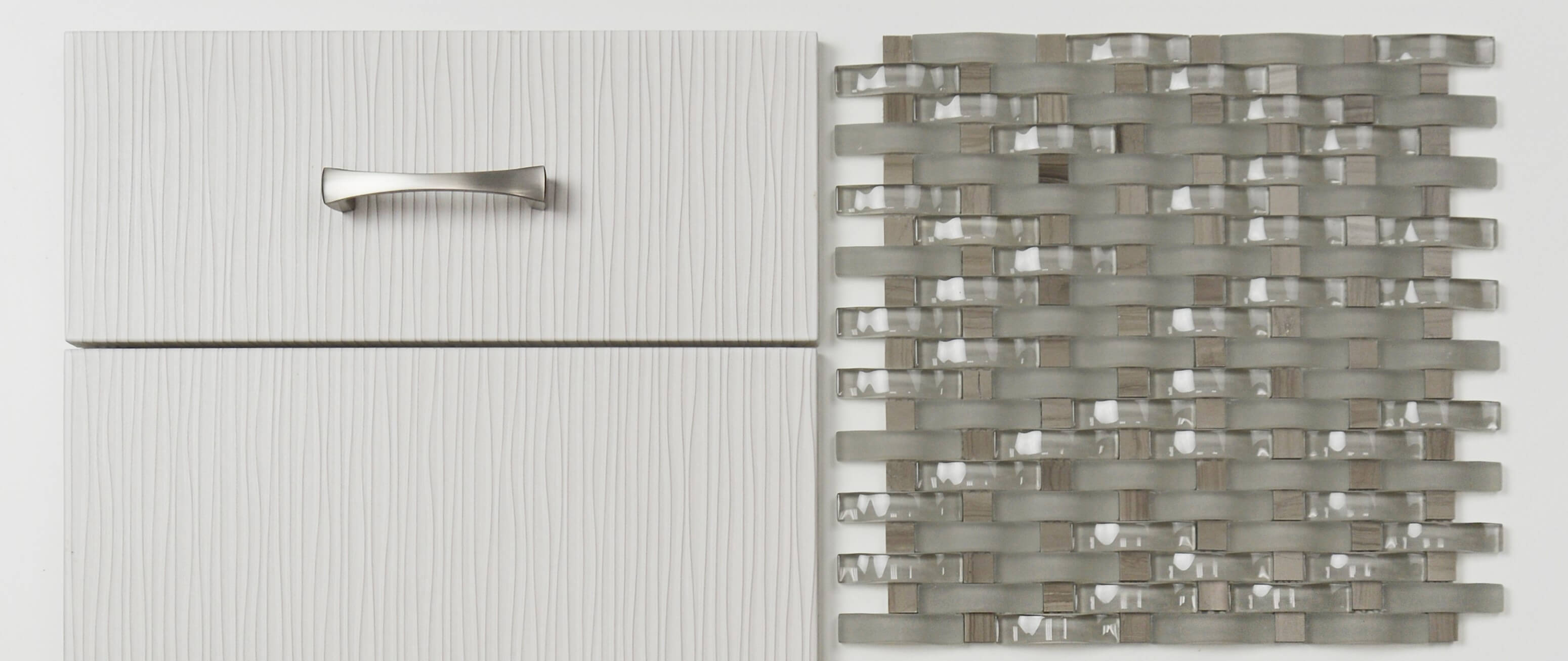 Below are five spaces that have chosen slab doors, and as you can see, you can really add to the design by incorporating aluminum frame doors or a 2nd door style. Another big plus for slab doors is ease of cleaning- no corners/crevices or detail trim to clean around. Click through the gallery with the right arrow below.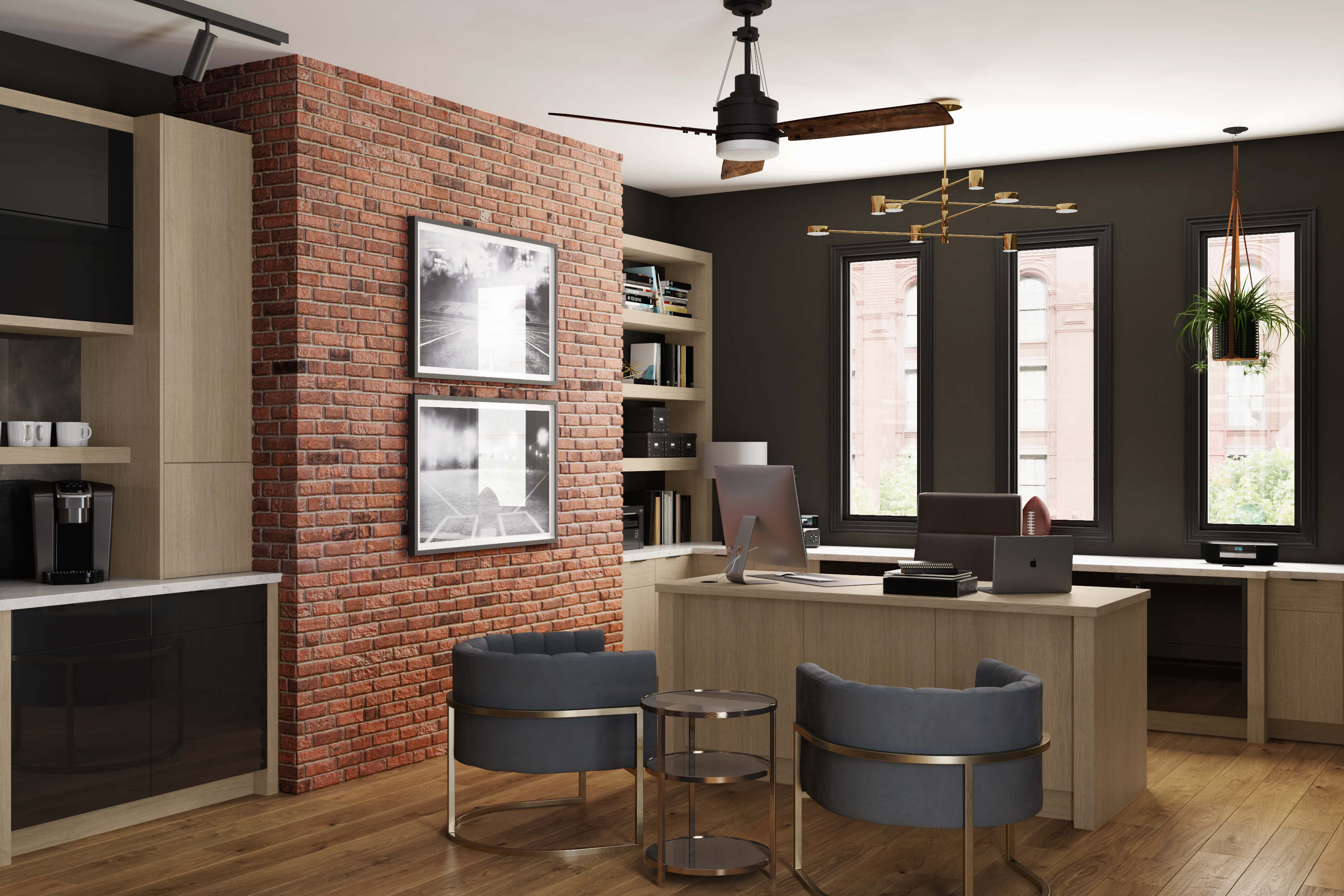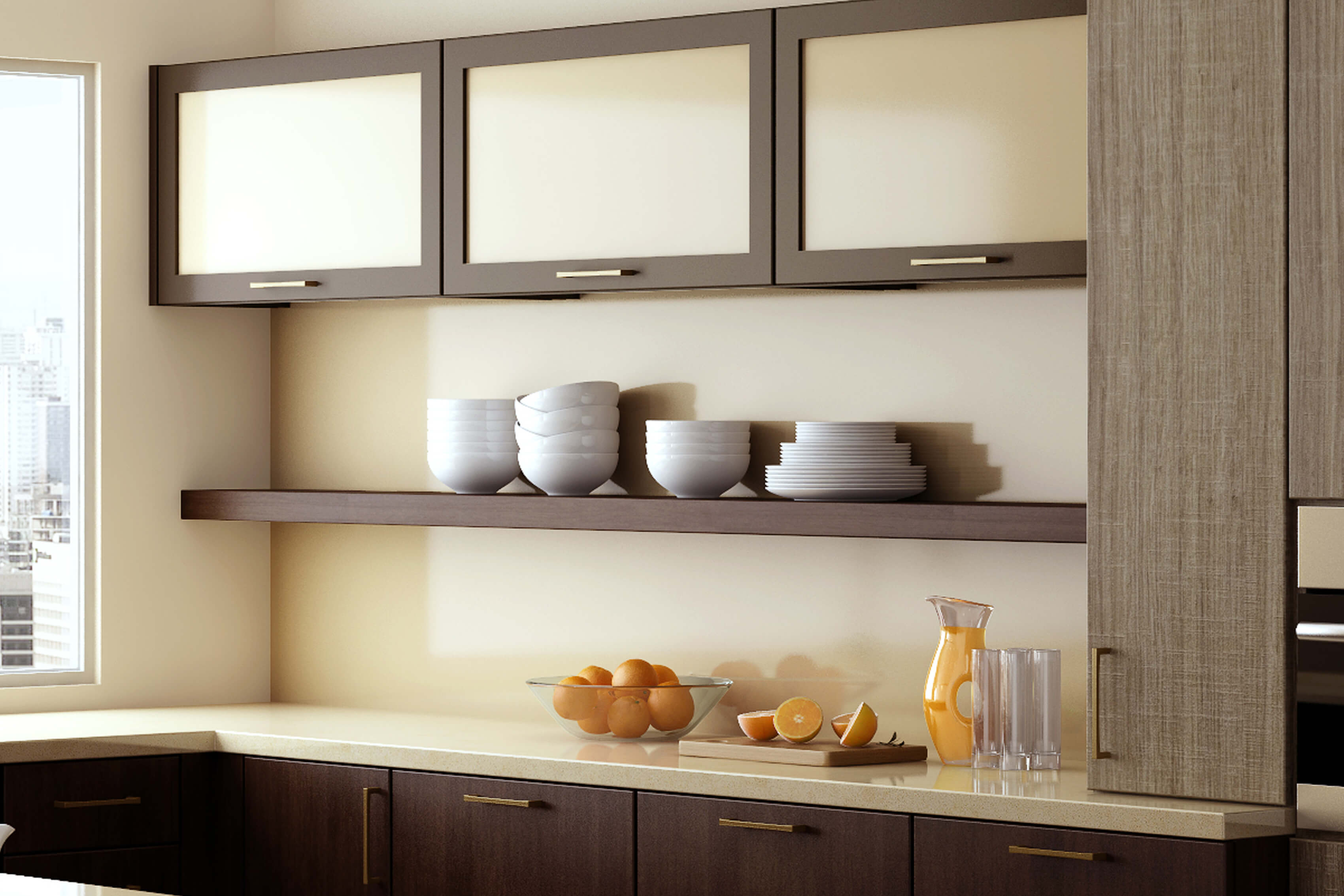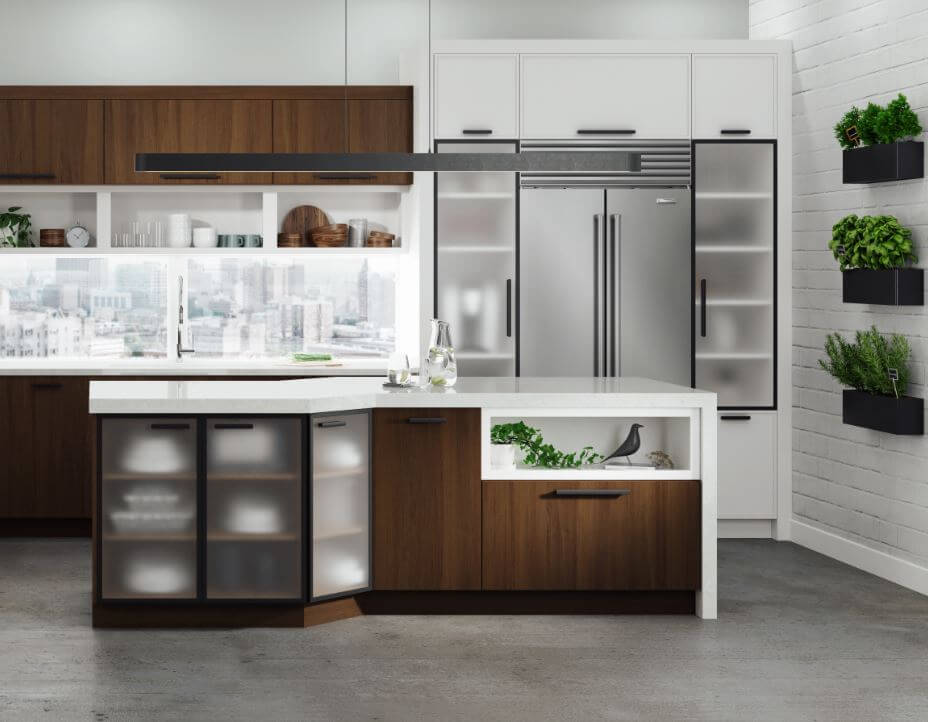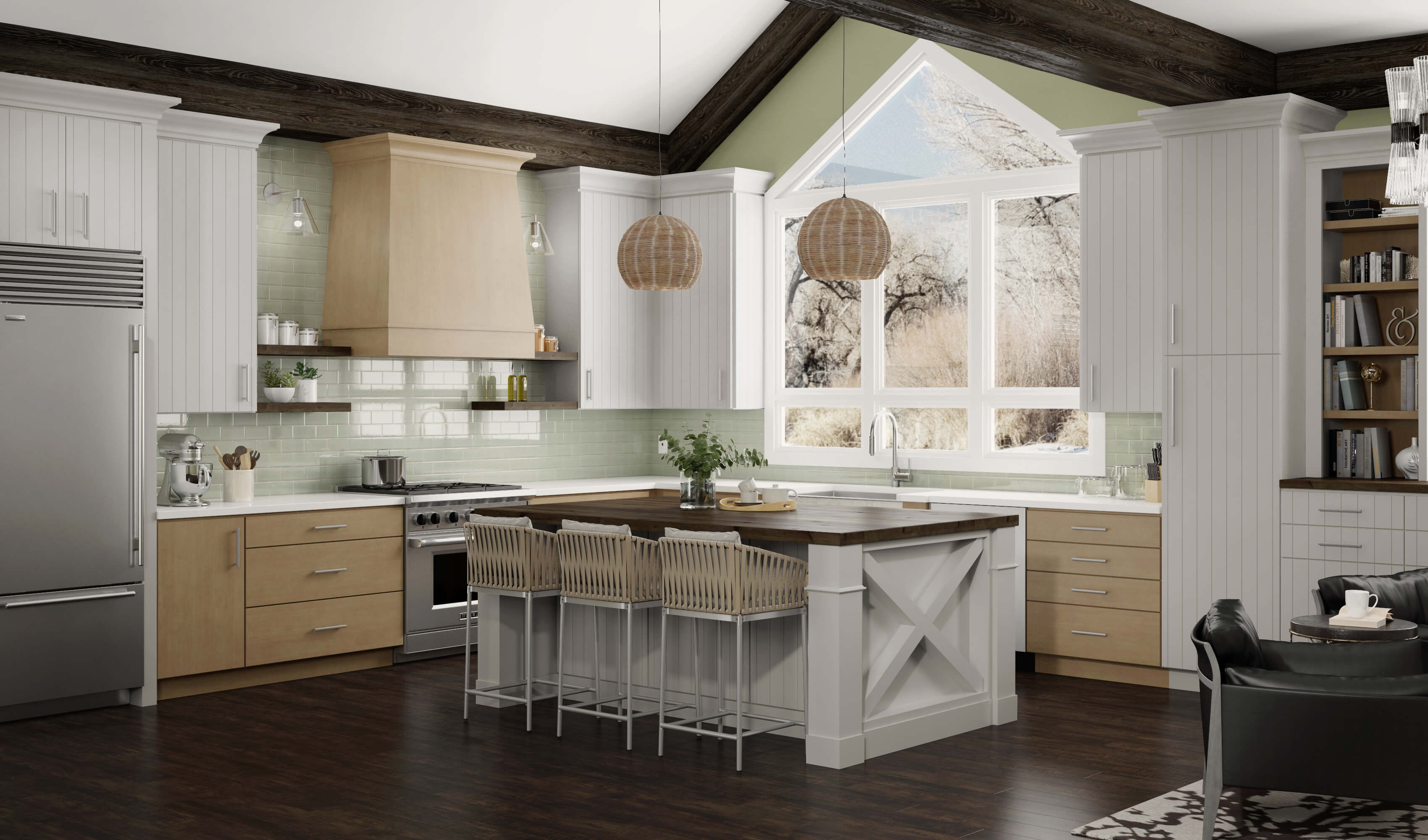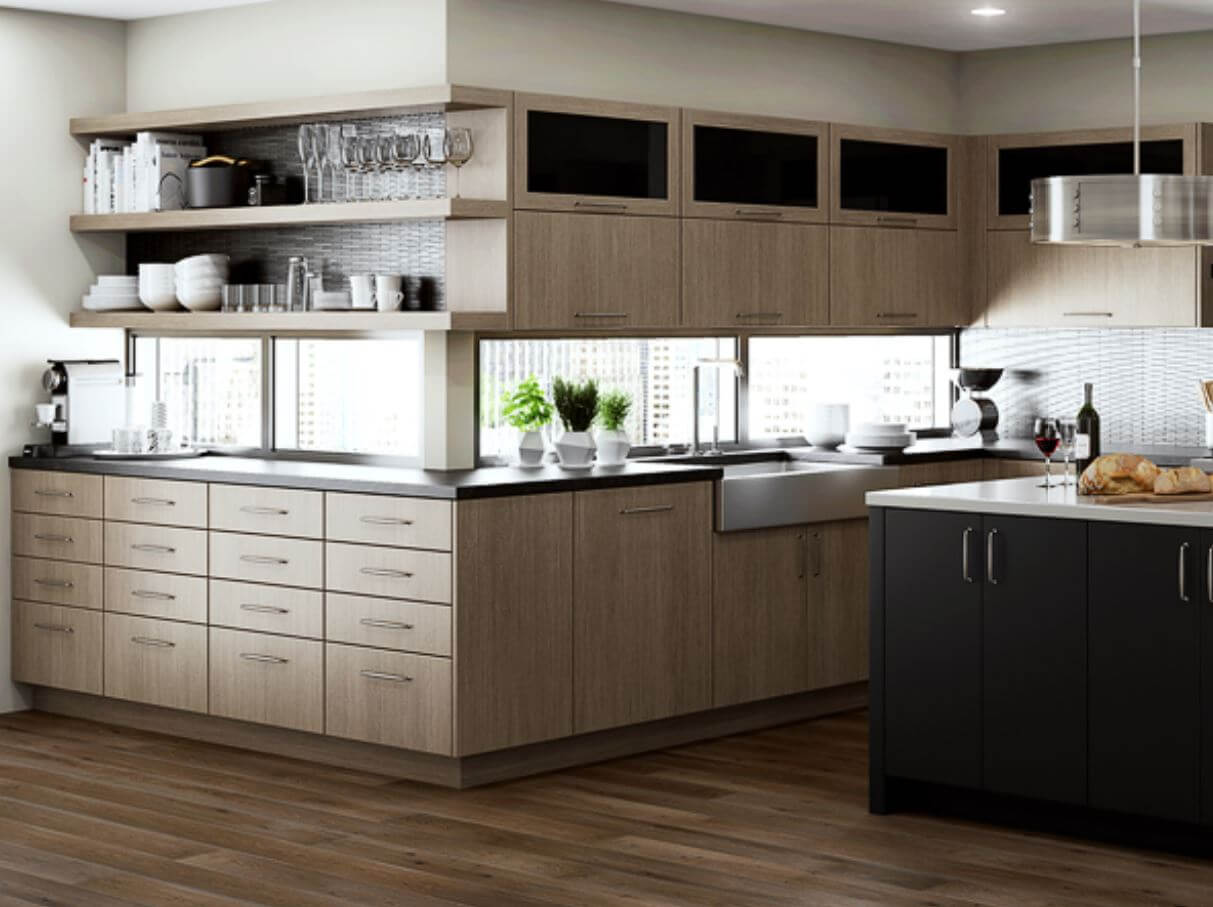 All of the examples above show how slab cabinet doors can be the backbone of any design- from mid-century modern, to modern farmhouse to industrial to seaside escape. With practically limitless finish options between our wood species/stains, textured & matte foils, acrylics, laminates, wired gloss, painted HDF and exotic veneers, there is sure to be something for everyone.