Are there rules when it comes to mixing kitchen cabinet door styles?  What about the cabinetry in the entire house, does everything need to match? I don't know that there are actual rules that can be use to guide this decision, but there are several factors that need to be taken into consideration.  
Think about the overall size of the space, is the kitchen small or large, enclosed or open into other rooms?  How do the other rooms in the house relate to each other?  Are they adjoining, visible from other areas?  What are the finishes and door styles you are considering?  Do they look similar or are they very different?  Finally, how much variety are you personally comfortable with?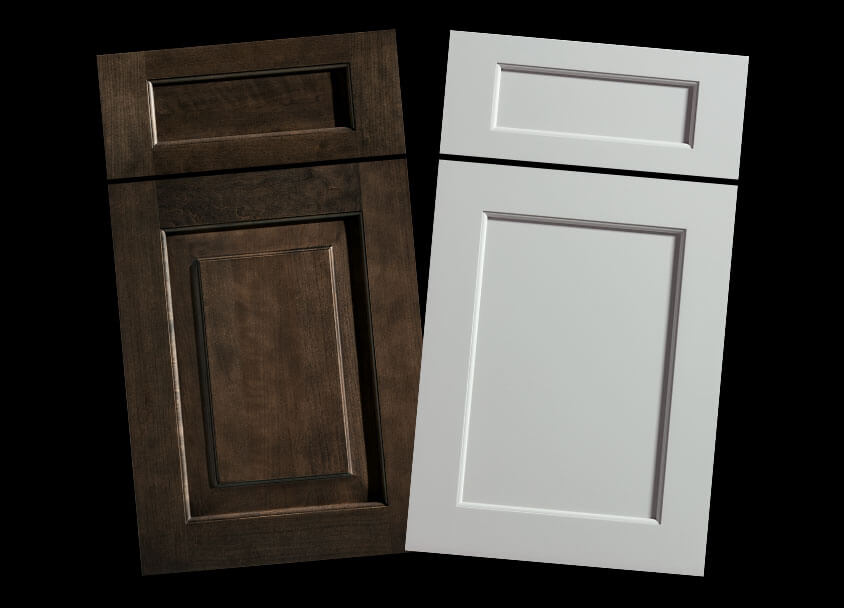 When choosing multiple door styles for a single space, a common practice is to use a raised panel door and a matching flat panel door.  The similarity between the doors would be in the outside frame, or rails and stiles and the inside and outside edge profiles. Dura Supreme has multiple door styles that fall into the raised panel-flat panel family.  Highland and Hawthorne are identical doors except for the center panel; these are beautiful transitional style doors with wider rails and stiles.  Kendall and Kendall Panel are also raised panel and flat panel, leaning more towards traditional styling.  Another variation would be a grooved center panel door, like the Carson V-Groove combined with the simple flat panel Carson Door.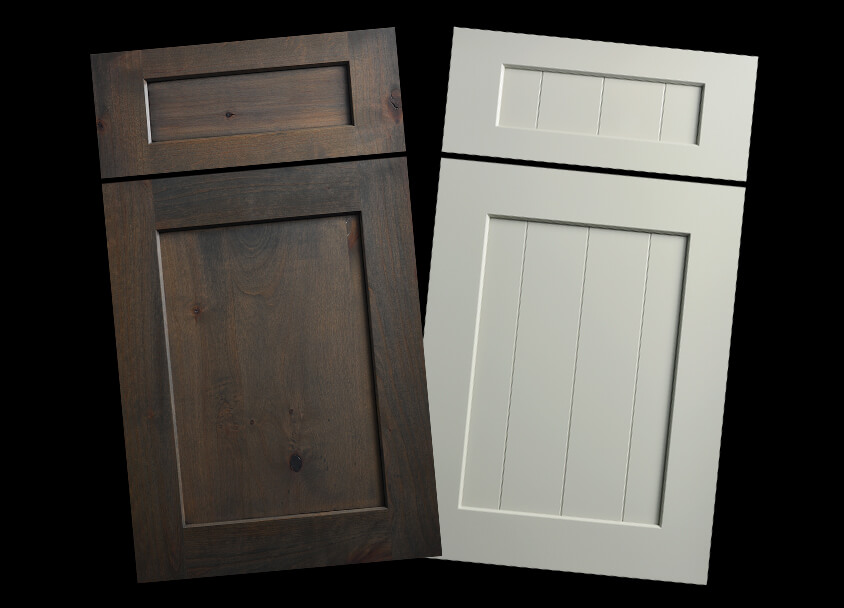 The raised panel-flat panel combination can be used in a variety of different ways.  In a kitchen the wall cabinets could be the flat panel door, the bases would have the raised panel version.  In a kitchen with a kitchen island, the perimeter cabinets could be all the same, say flat panel, the kitchen island could feature the raised panel door.  If the layout includes an open floor plan, the kitchen could feature the flat panel door and other cabinetry, such as a boot bench, entertainment area could be the raised panel. 
The use of two different door styles from the same family adds visual interest and breaks up the sameness of the design in a subtle way.  But what if you are one of those adventurous types that really want to mix things up?  Maybe using multiple door styles from the same family is the answer.This idea of using multiple door styles works extremely well when doing a large project with multiple rooms.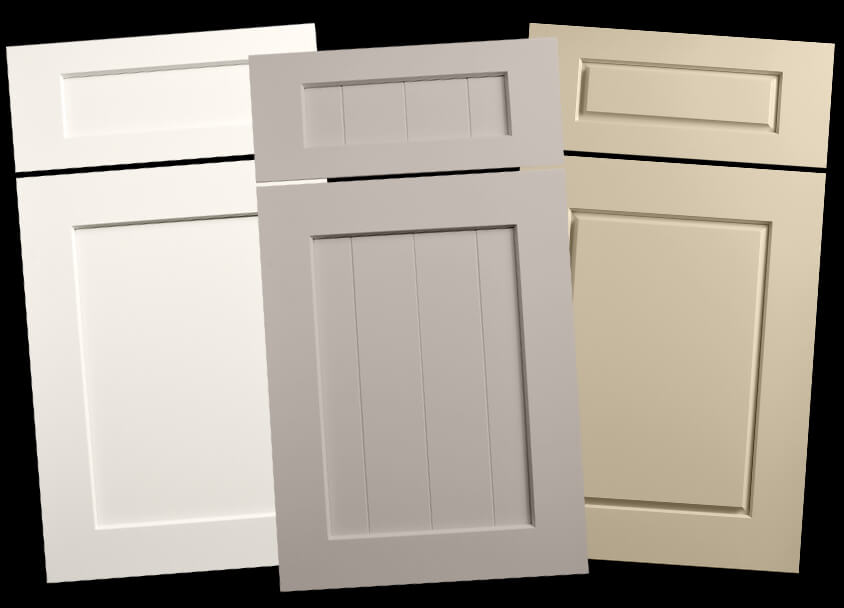 Keep it simple with clean lines by using the Carson door as the dominate cabinet door style.  Mix in the Chelsea door to add a modern twist on a raised panel cabinet door. Incorporate the Carson V-Groove door into the design and you have created a beautiful, cohesive look.
Dura Supreme offers several door styles that have the same rail and stile sizing and edge profiles, but with different styling elements.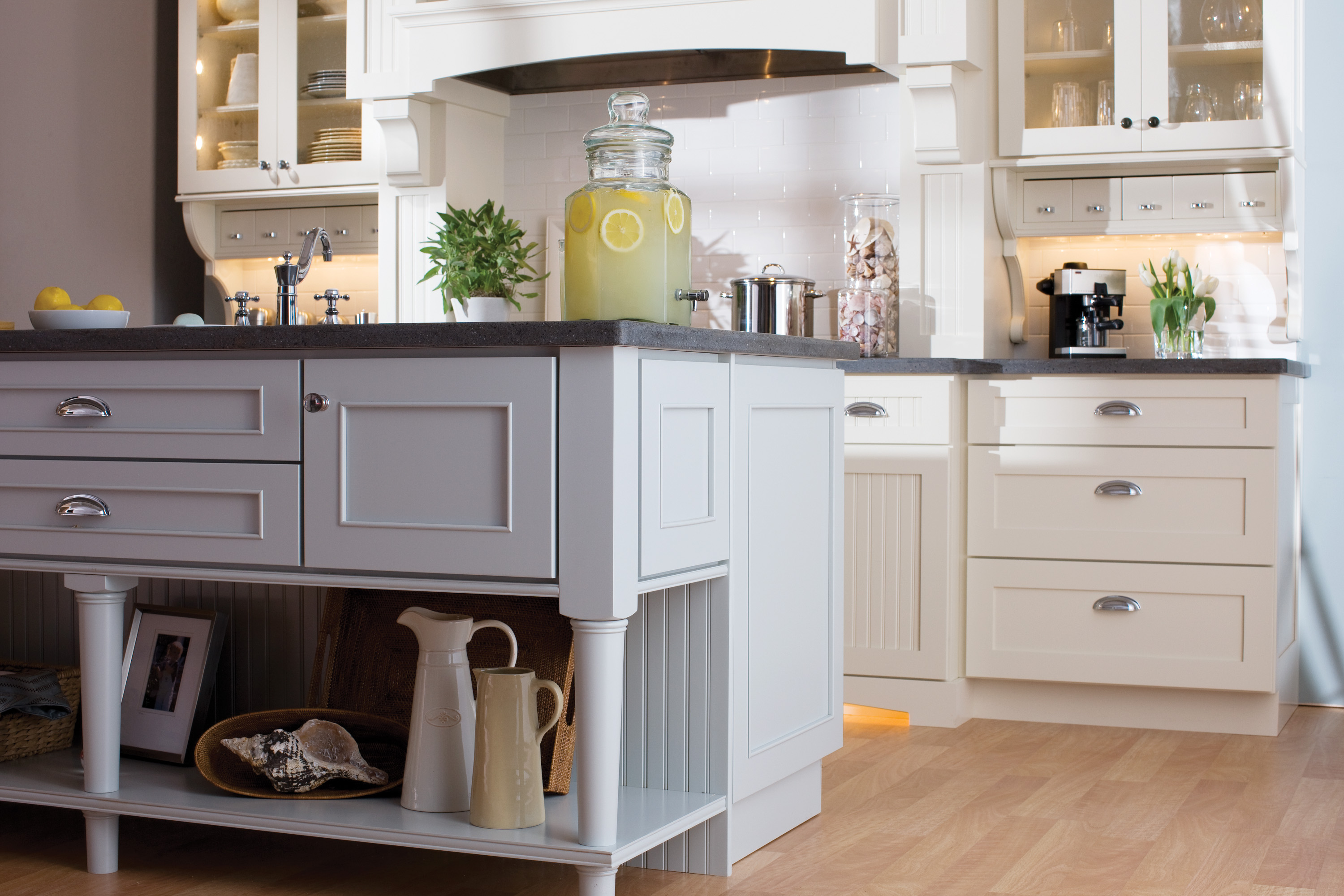 Don't be afraid to mix things up!