My series of blogs titled "The Details" has now reached the end, and today we round out all the details with our decorative corbels and brackets. When people think of corbels and brackets, they often will think of them as support for shelves or countertops with overhangs, but they can be for so much more! Corbels and brackets are another way of adding a design element to cabinet design, and depending on where they are placed, can change the most basic cabinet to a more designer, furniture look. Dura Supreme Cabinetry offers several different styles and sizes of corbels and brackets that work with any one of our door styles. It's just a matter of finding one that suits the taste of the homeowner. Below we have shared designs from many of our talented dealers to help inspire you.
Wall Cabinets with Corbels and Brackets
When adding this detail to wall cabinets you are adding a furniture look to the area, giving them a timeless, built-in look.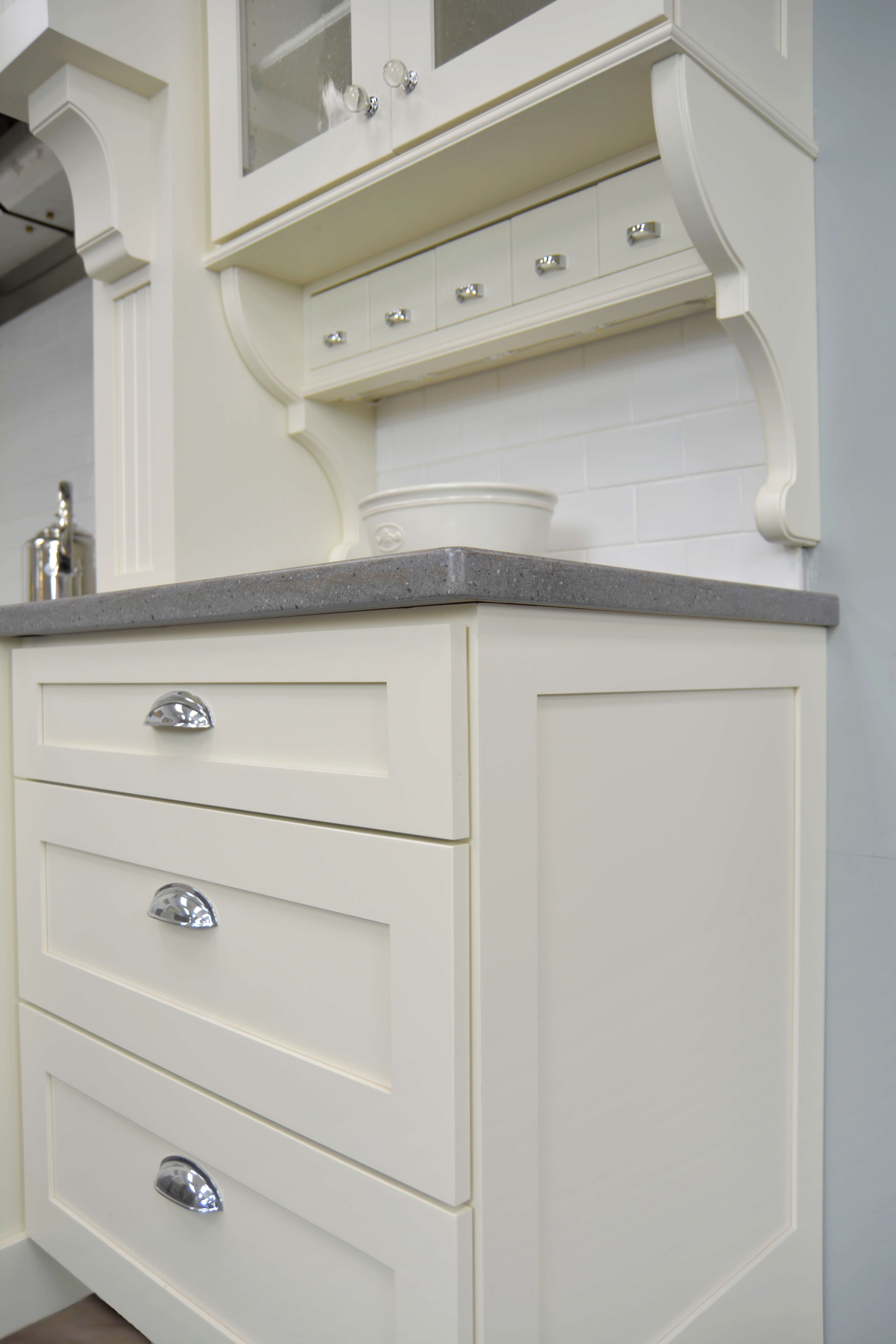 Countertop Overhangs
Decorative corbels and brackets are a way of adding "false" support for cabinets and countertops. We say false because most of our corbels and brackets are meant to be decorative only and not used as an actual support. When designing countertops with overhangs, be aware of what is needed for additional support, which is dependent on the countertop material. Also, consult the installer as additional material may be needed for bracing inside cabinetry when using corbels and brackets.
Other Areas to Consider
Corbels and brackets can be used in other places as well, as seen in the below photos
As you can see, corbels and brackets can be used in so many ways when you think outside the proverbial box. It is an easy way to dress up cabinets for a more thoughtful, timeless look.
I just want to say thanks to all of you for following my series "The Details". I hope you have found them to be informative as well as inspiring! As always, consult your local Dura Supreme dealer for ways to use decorative features in your next project.  Until next time, happy designing and stay safe!