For those living in the upper Midwest, a "mudroom" is considered a necessity and is an important part of a home's floor plan. For families with kids, a mudroom is a critical consideration when building, buying, or remodeling a home.
Regardless of where you live or how much snow, mud, or beach sand is being tracked into your house, a mudroom serves as a buffer between the interior and exterior of the home and is usually located just off the garage. A mudroom is a high traffic area that is used daily and is designed to handle dirt, wear and tear and ideally, it's a room that helps keep a family organized!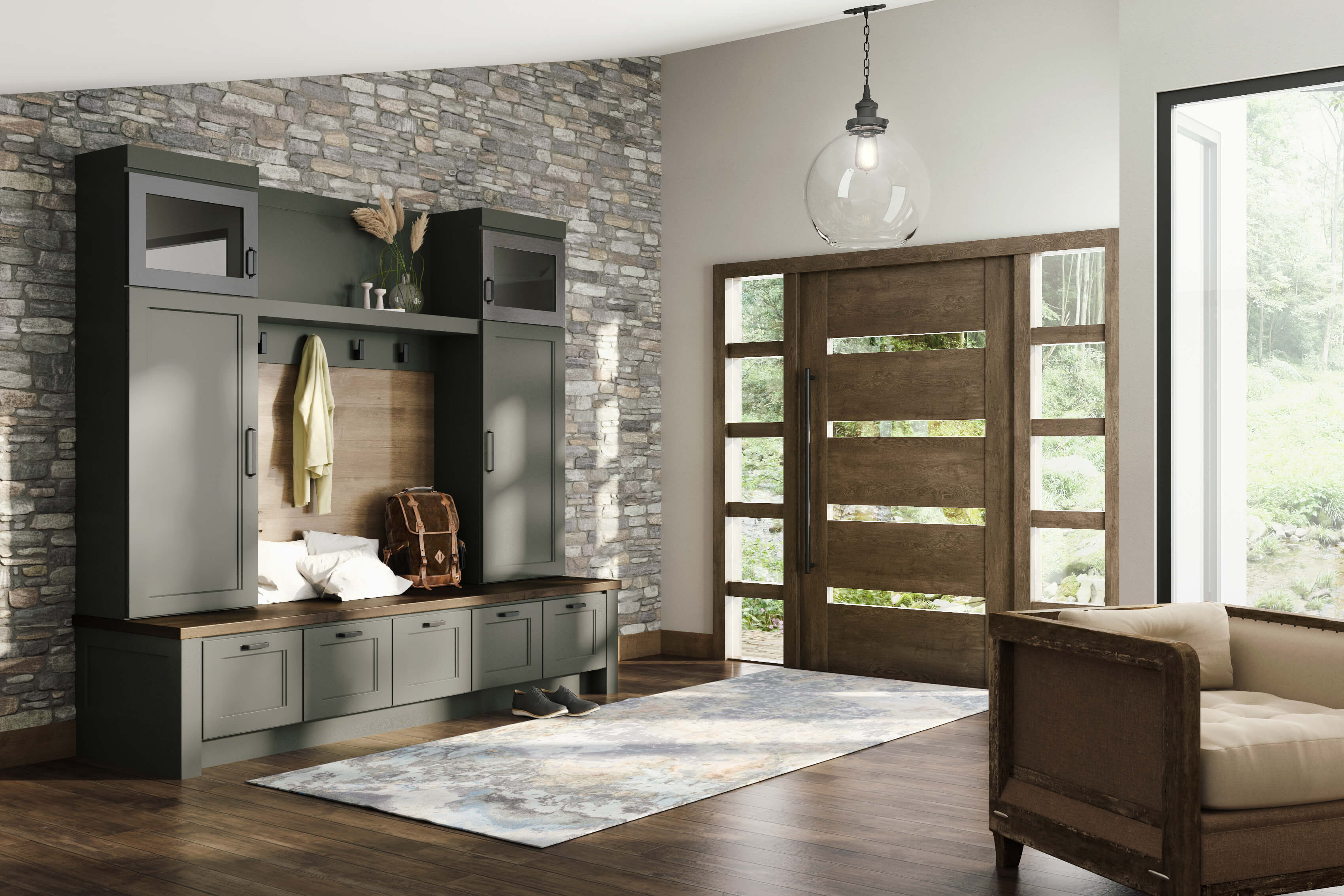 At a bare minimum, a mudroom should have closet/storage space, lots of hooks for hanging coats and jackets, and a bench to provide seating while putting on or taking off shoes. Although this room's main purpose is functional, there is no reason it can't be attractive and inviting and make organization easy.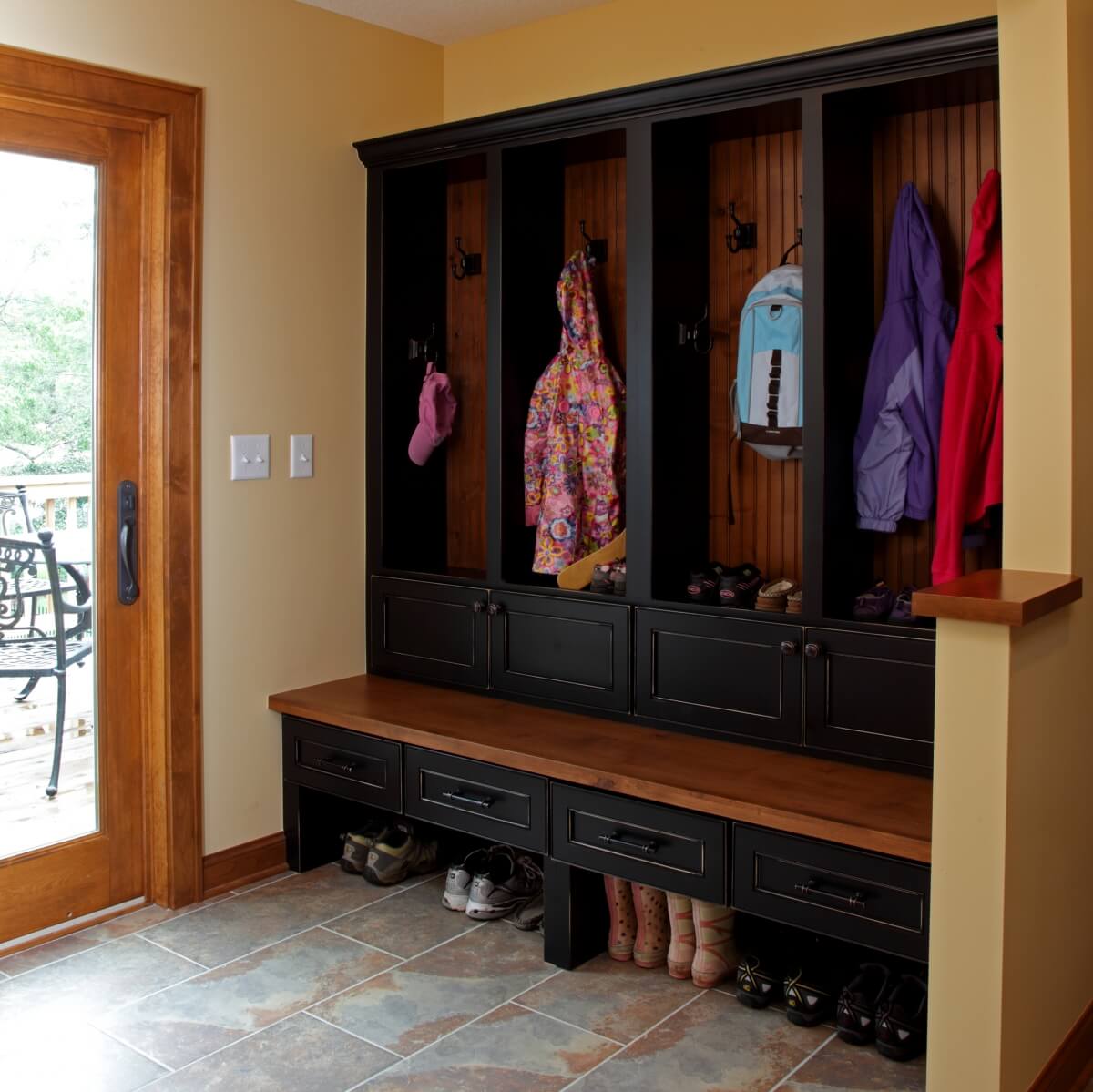 For families with children, a mudroom is essential in keeping things organized. Especially during the work week (or school week) when children are heading out the door to school and the adults are heading to work. Having backpacks, shoes, sports equipment, soccer gear, keys, and phones in one organized area saves a lot of frustration in the mornings. It also keeps dirt and snow from being tracked through the house and it gives each child a place to organize and store their personal belongings.
Top 10 Tips for Organizing a Mudroom
Tip #1: Create Custom Boot-Bench and Locker Cabinetry Personalized for You

Dura Supreme offers an excellent mudroom locker and boot bench program. Customize deep drawers to hold shoes along with open cubbies or lockers for hanging coats and organizing backpacks and sports equipment. Dura Supreme also makes a boot bench with a short drawer and an open area below. Shoes can be conveniently tucked under the drawer, and the drawer organizes keys, cell phones, tablets, mittens, hats, etc.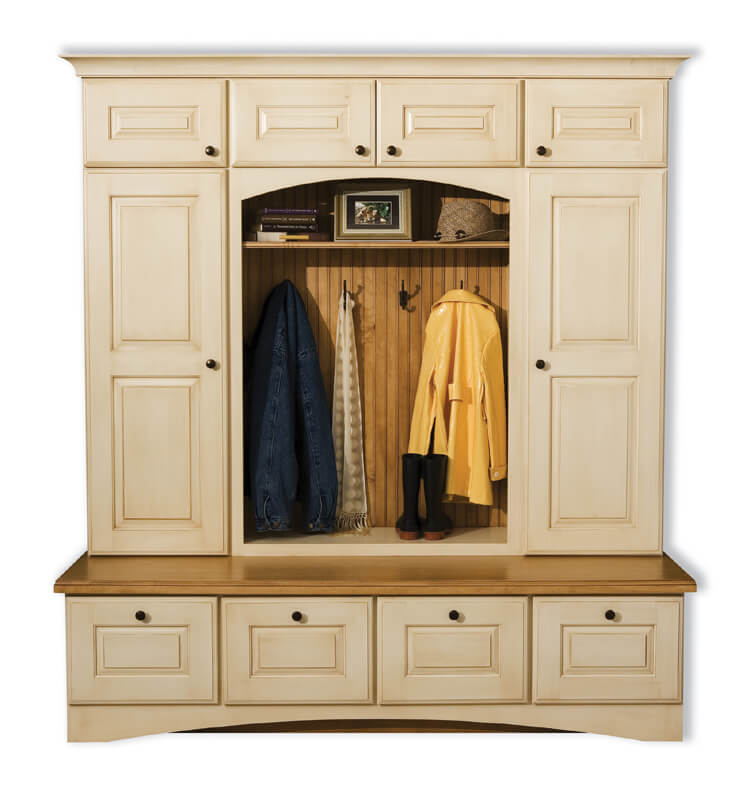 Tip #2: Dedicate a Cubby or Locker for Each Family Member
For our family, each child has their own cubby and locker space with a hook and they are expected to keep their stuff off the floor and in their locker. Having their own designated storage space makes this much easier.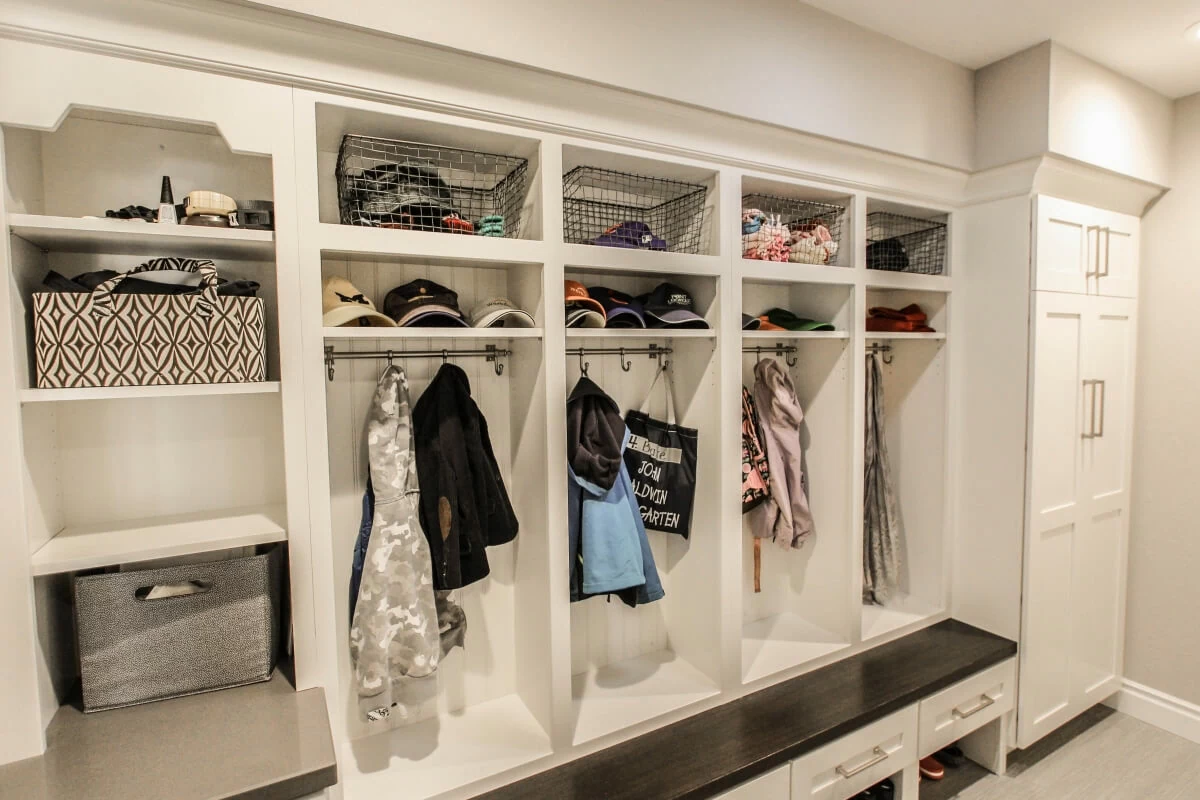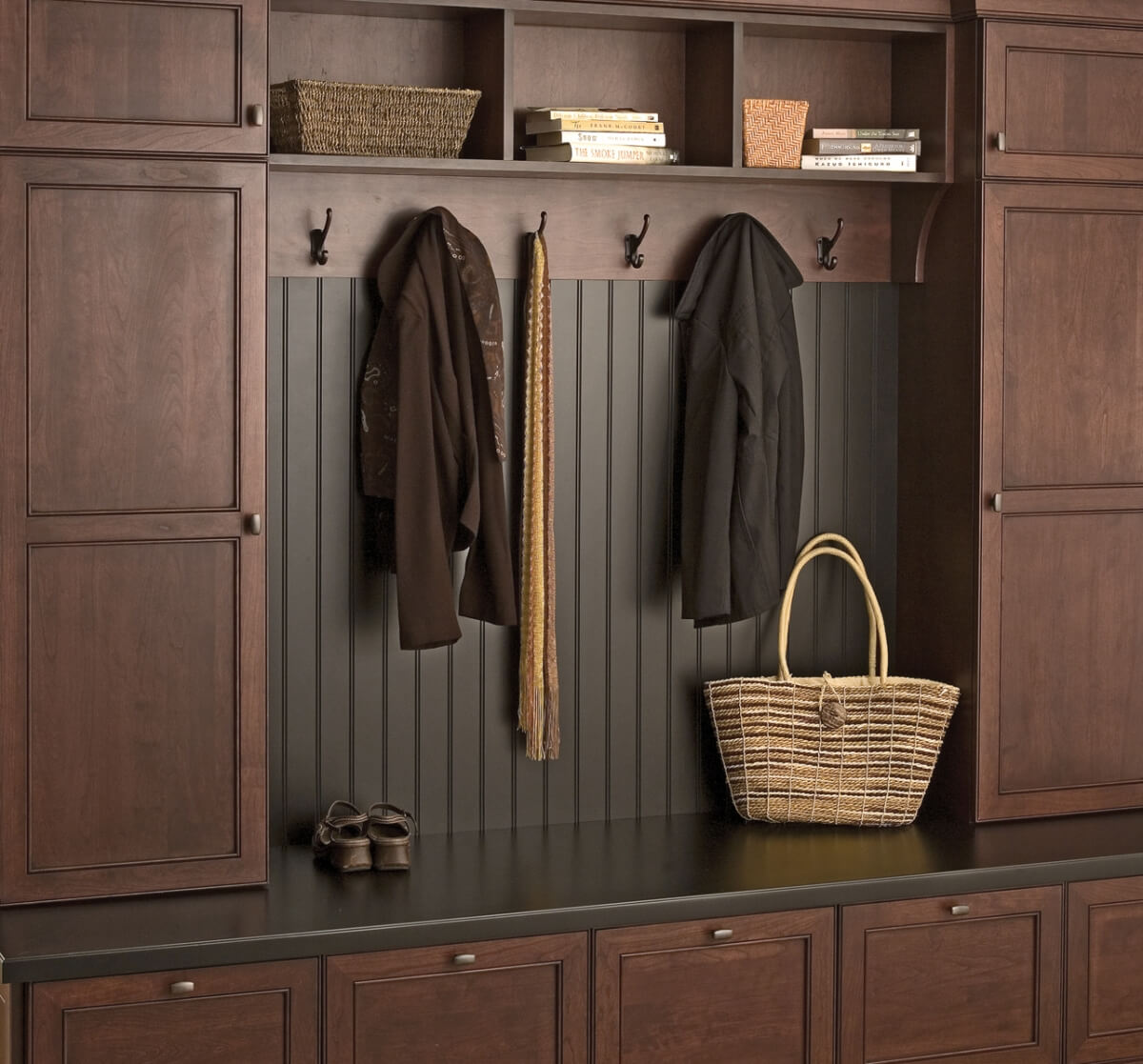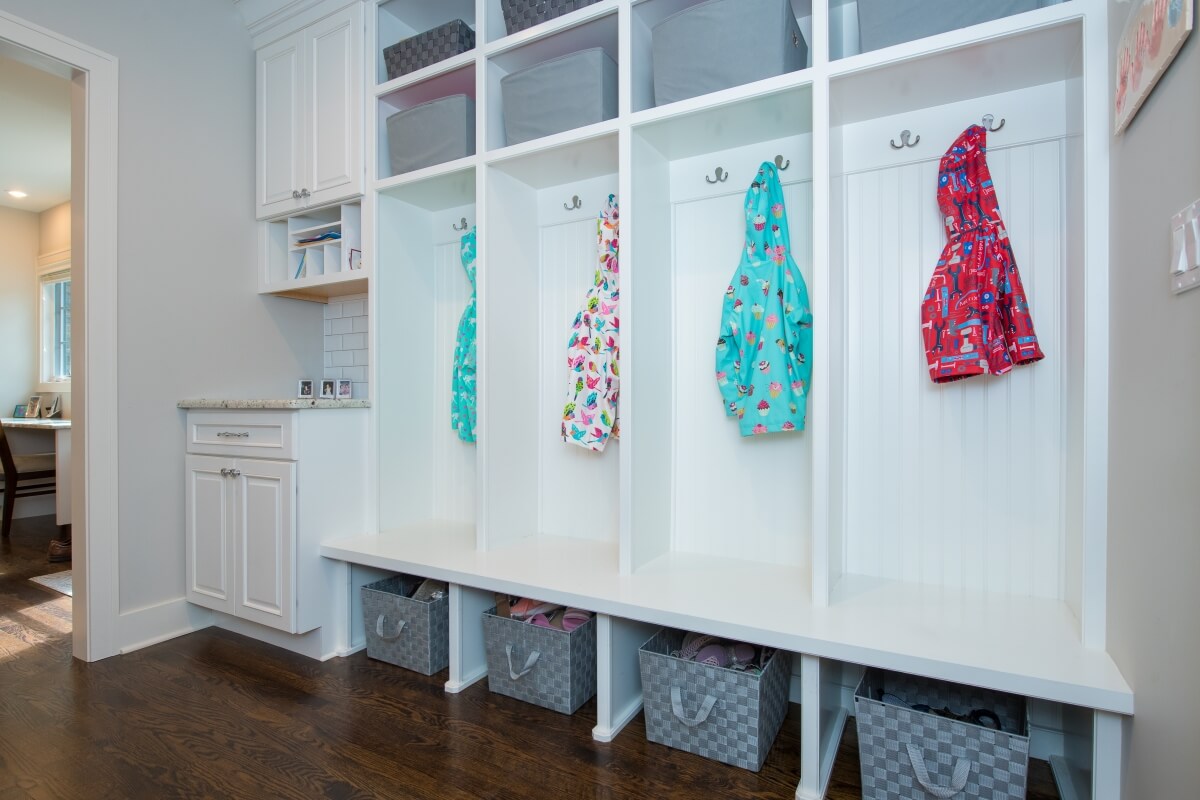 Tip #3: A Space to Sit

Including seated storage like a boot bench in a mudroom provides a comfortable space to sit while putting on and taking off shoes and store them at the same time.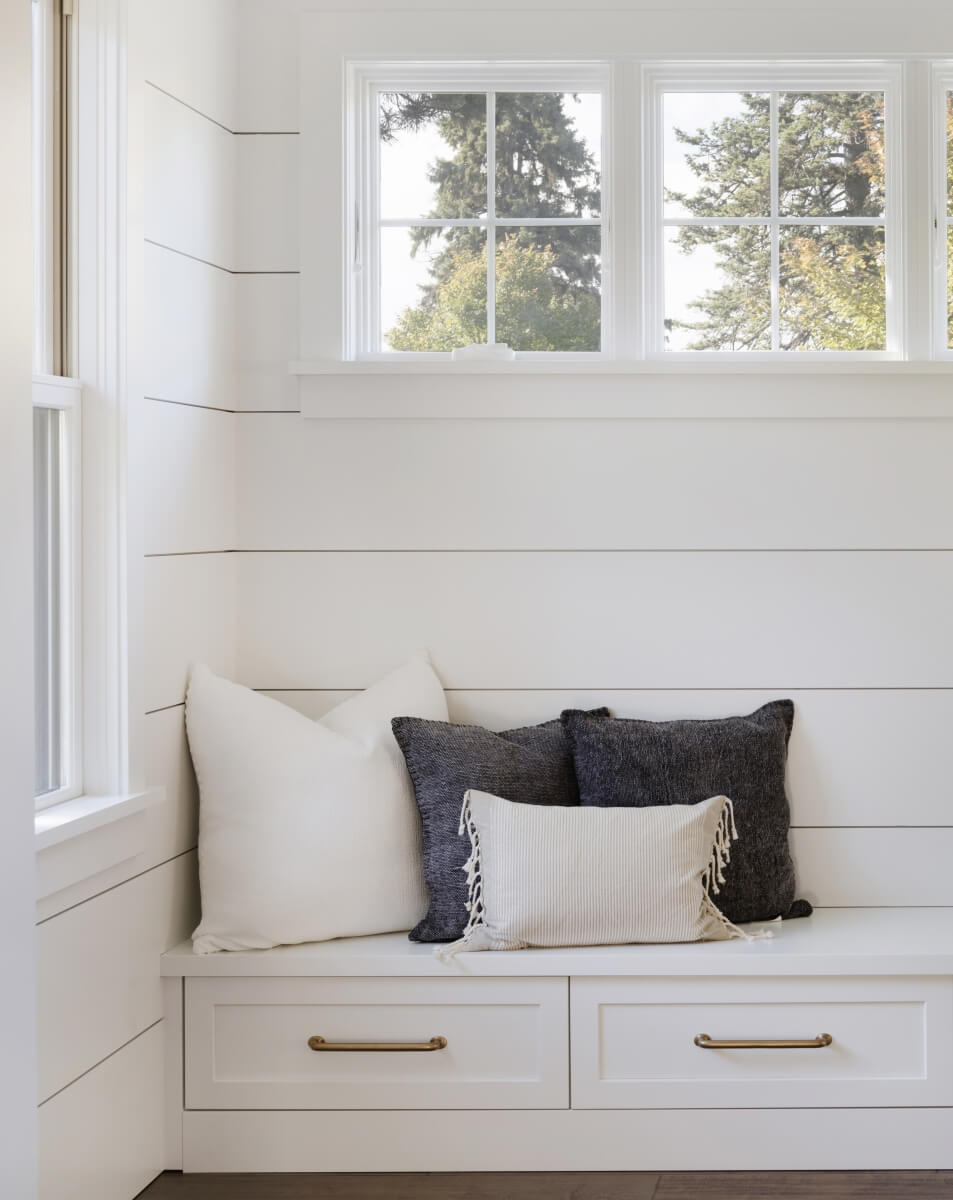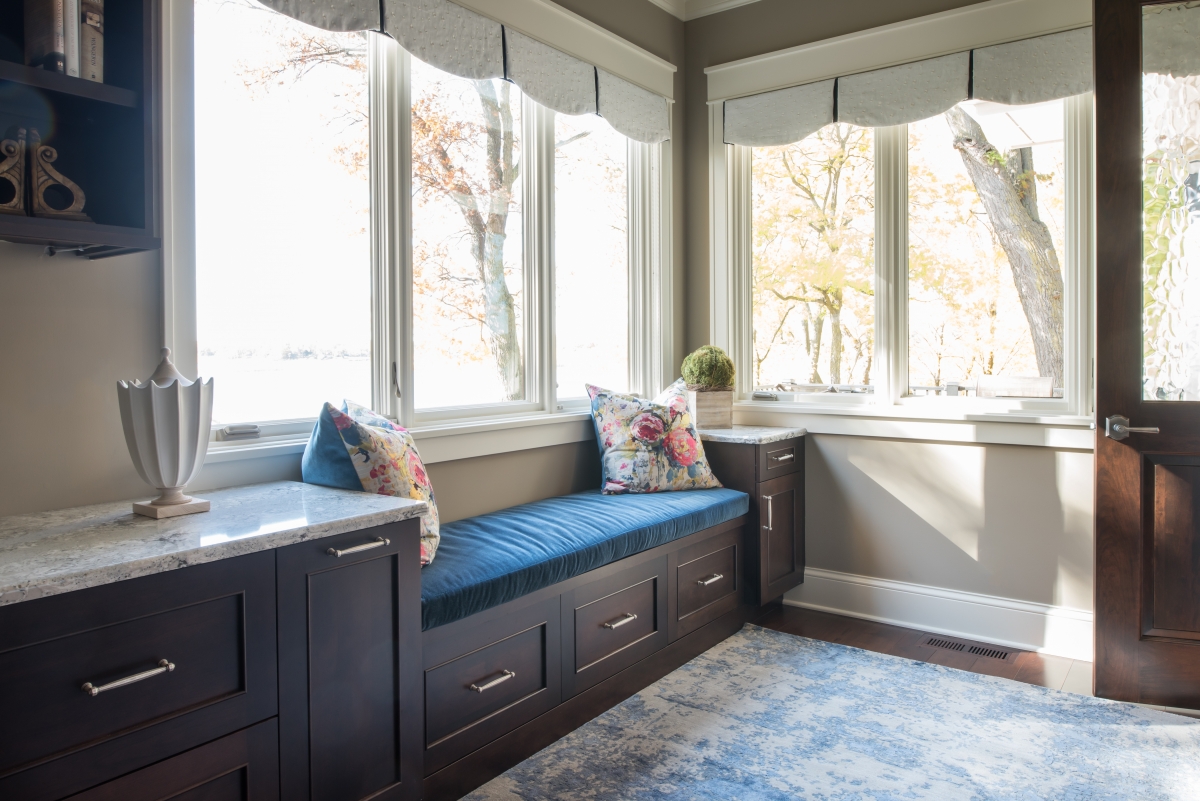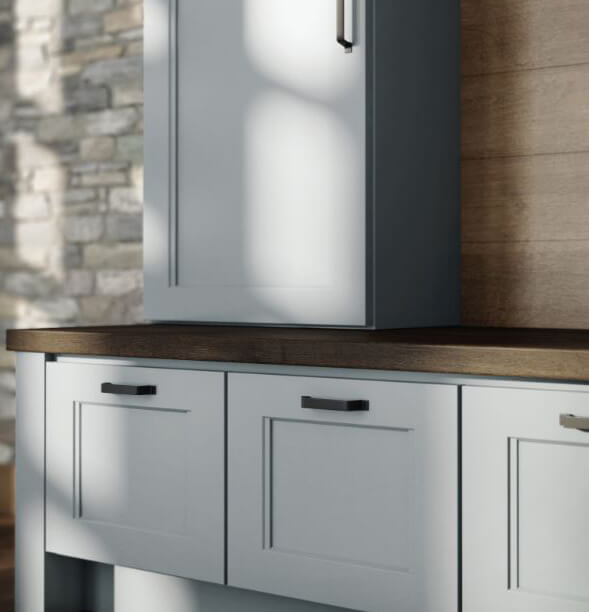 Tip #4: Label it!
If you are using baskets or plastic bins, clearly label them so you know what is inside at a glance. Label locker compartments and hooks too.  There are so many great "labeling" ideas online to help make this space personal, give your child ownership, or make storage organization easier and playful. Here are a couple of my favorites as an example.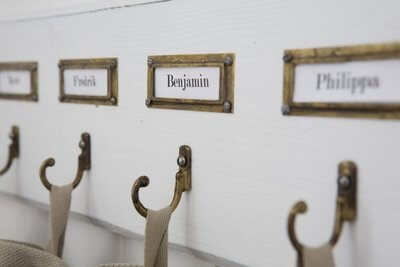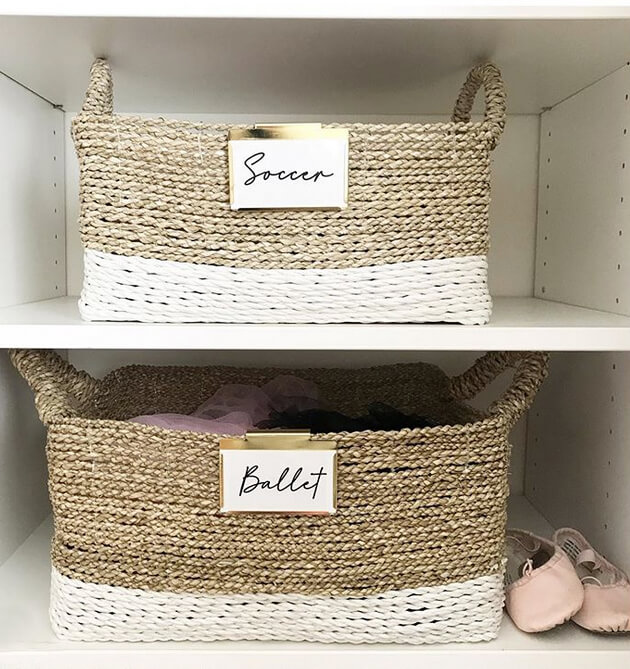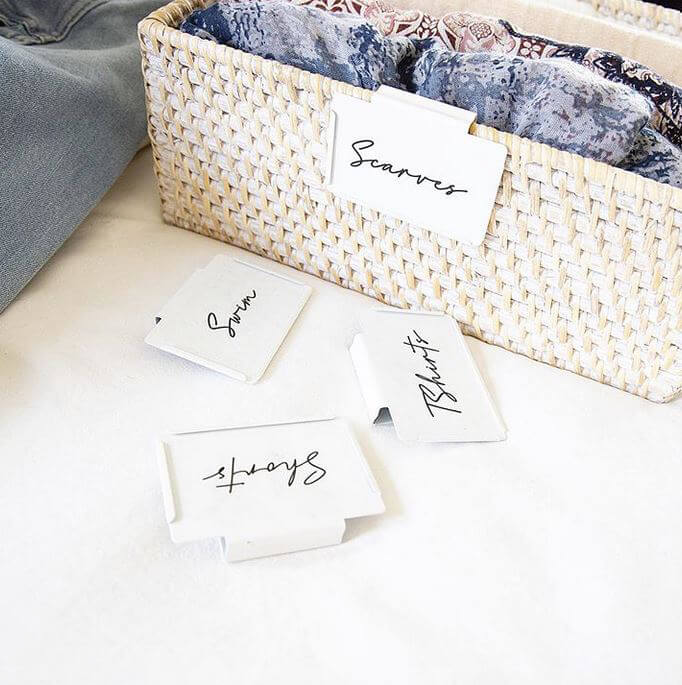 Tip #5: Lots of Hooks! 
Can you ever have enough hooks? Multiple hooks can help give you storage space for coats, snow pants, backpacks, purses, gym bags, and more.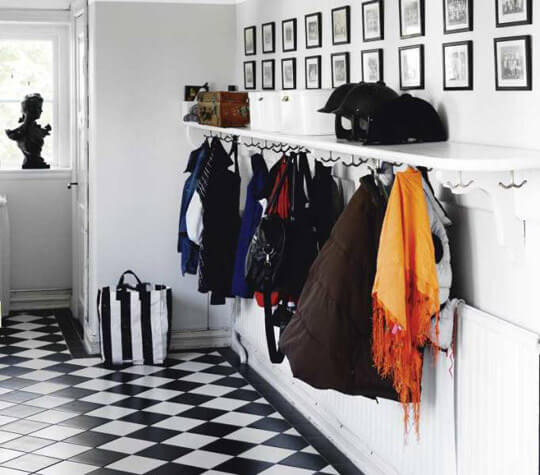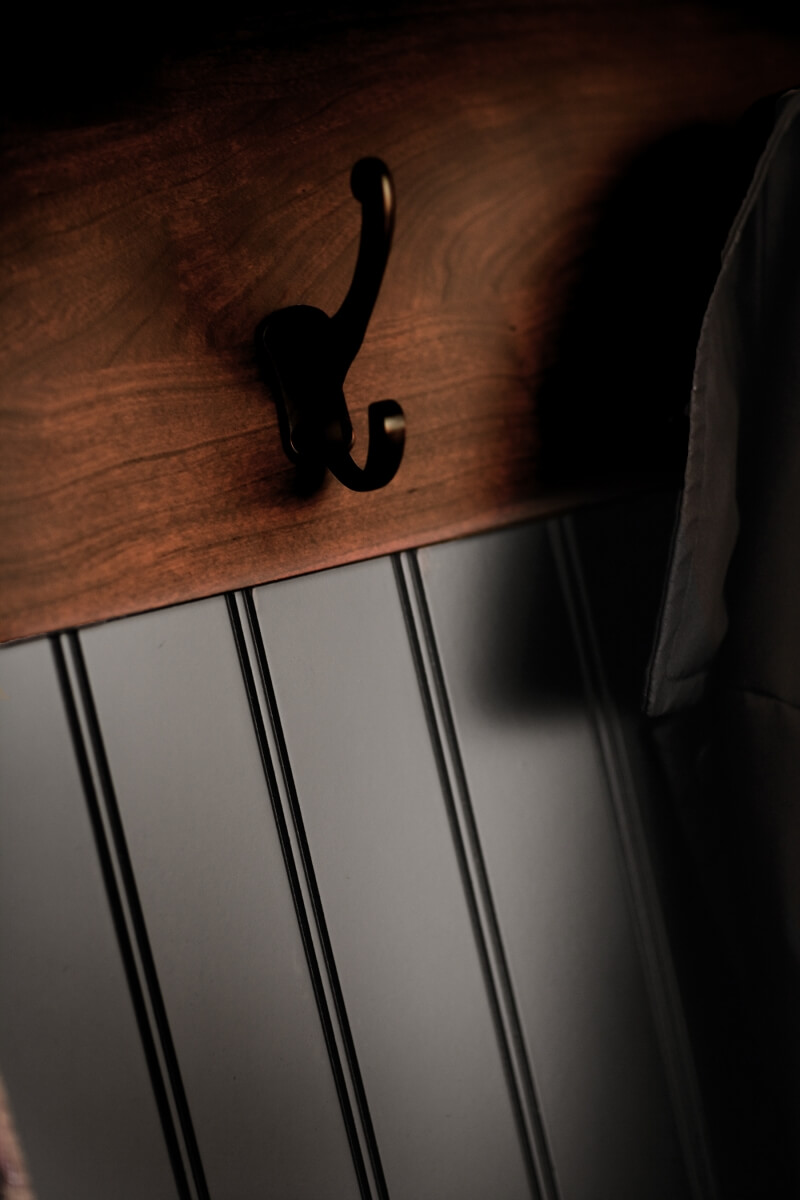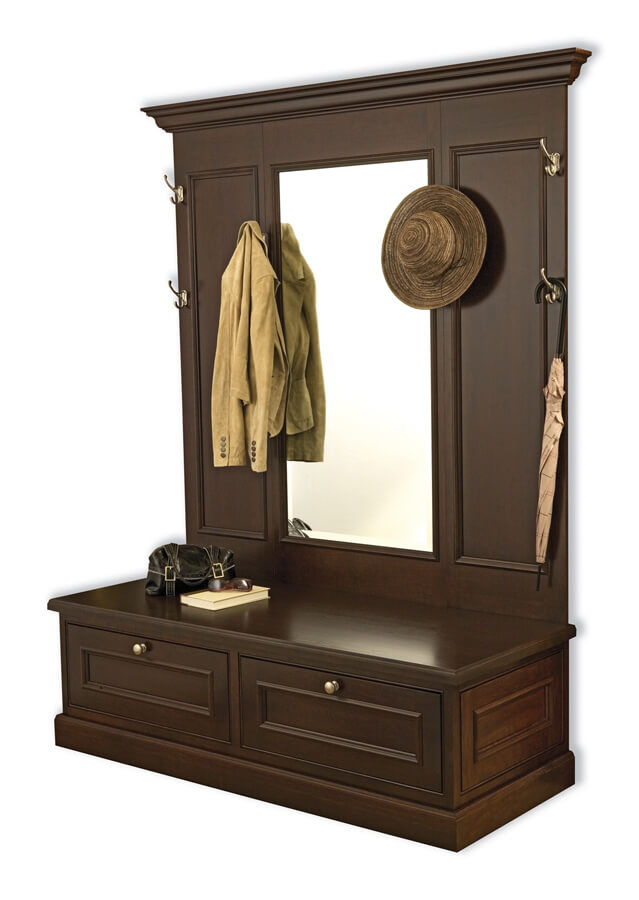 Tip #6: Create a Drop Zone

Locate an area close to your point of entry where it'll be easy to create an organized drop zone. This will help prevent daily used and collected items from cluttering the rest of the home and keep them easy to locate. Drop zones are a perfect area to store items like keys, mail, sunglasses, and more. Creating a drop zone can be as simple as a small countertop space near the door or an open cabinet with a small basket.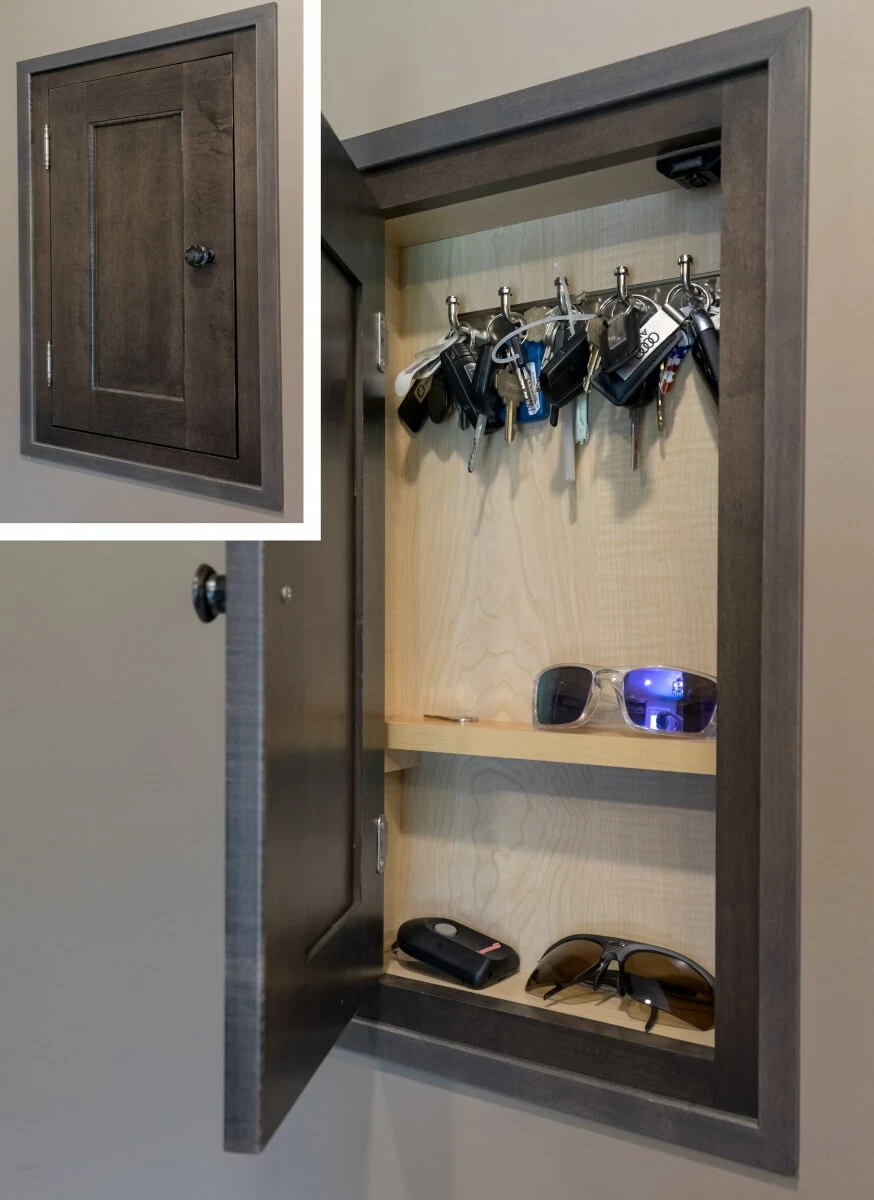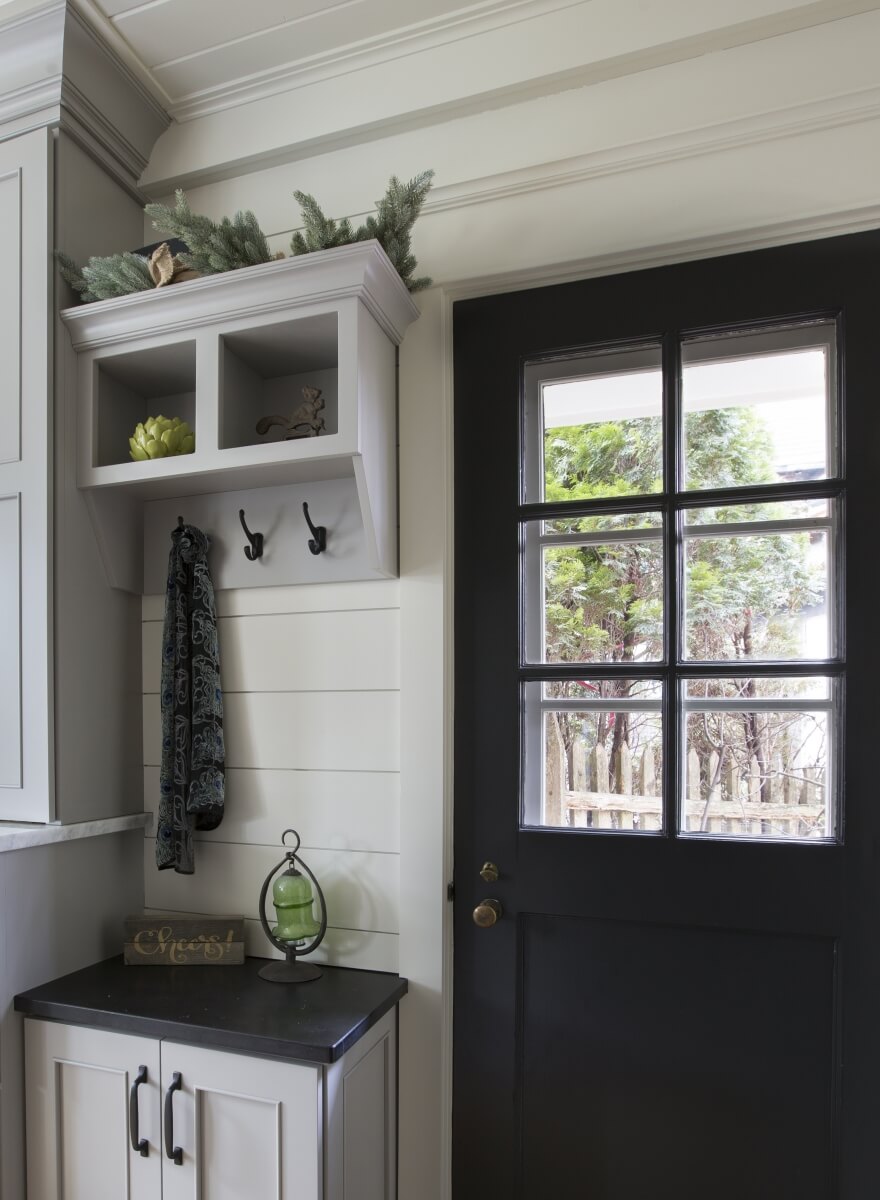 Tip #7: Keep Electronics Ready to Go
Everyday electronics like cell phones, tablets, and laptops can find a home in a drawer or roll-out with an integrated Charging Station or Power Station.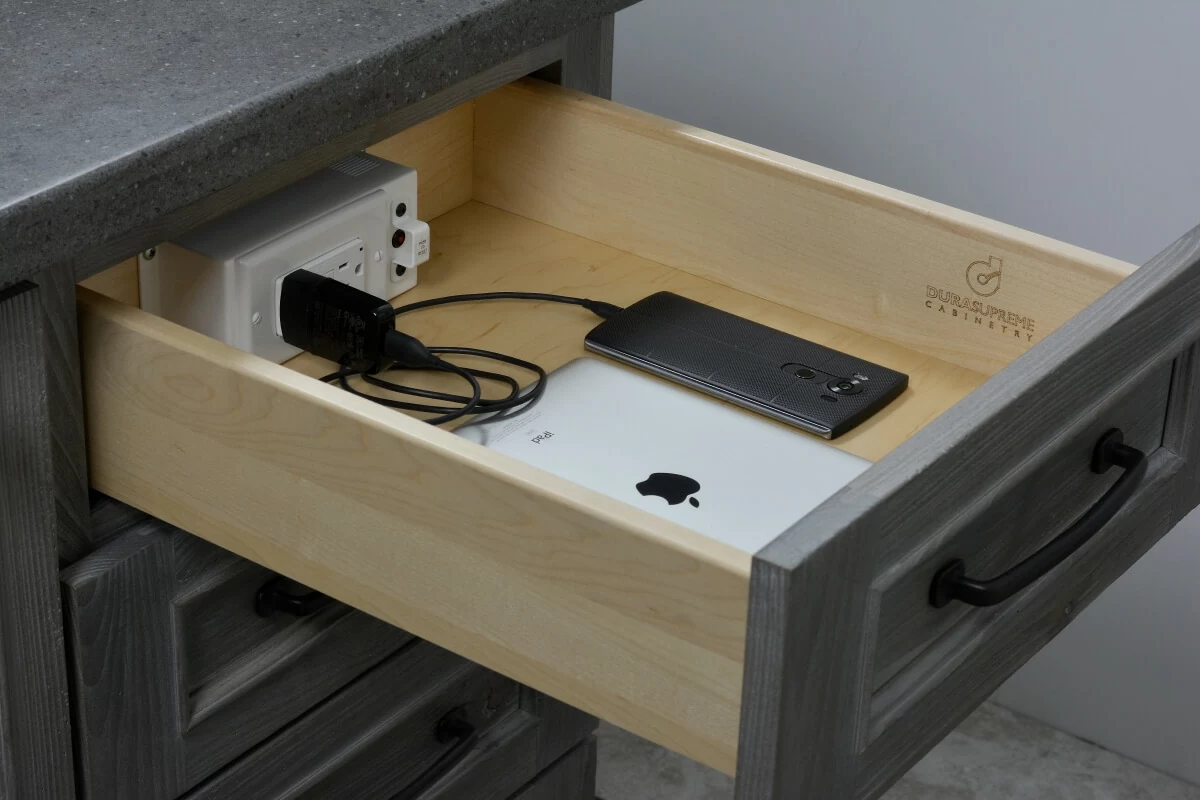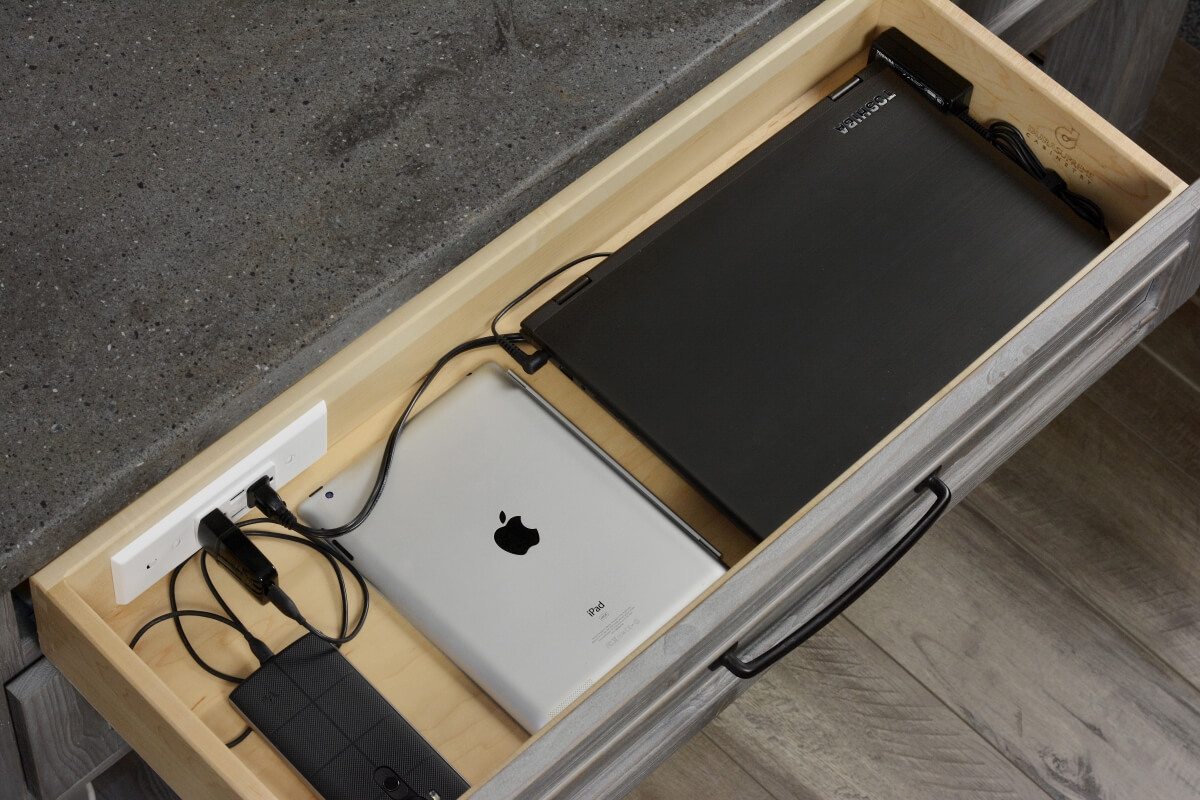 Tip #8: Include Features for Your Furry Friends
Mudrooms are a fantastic space to include additional features for dogs and cats alike. Food stations, dog/cat beds, bathing stations, and kennels are all popular features that work well in mudrooms.
Incorporating a large sink or tub can serve for bathing your pets or washing up mudding boots and gear helping to have more control over messes and prevent them from tracking through your entire home.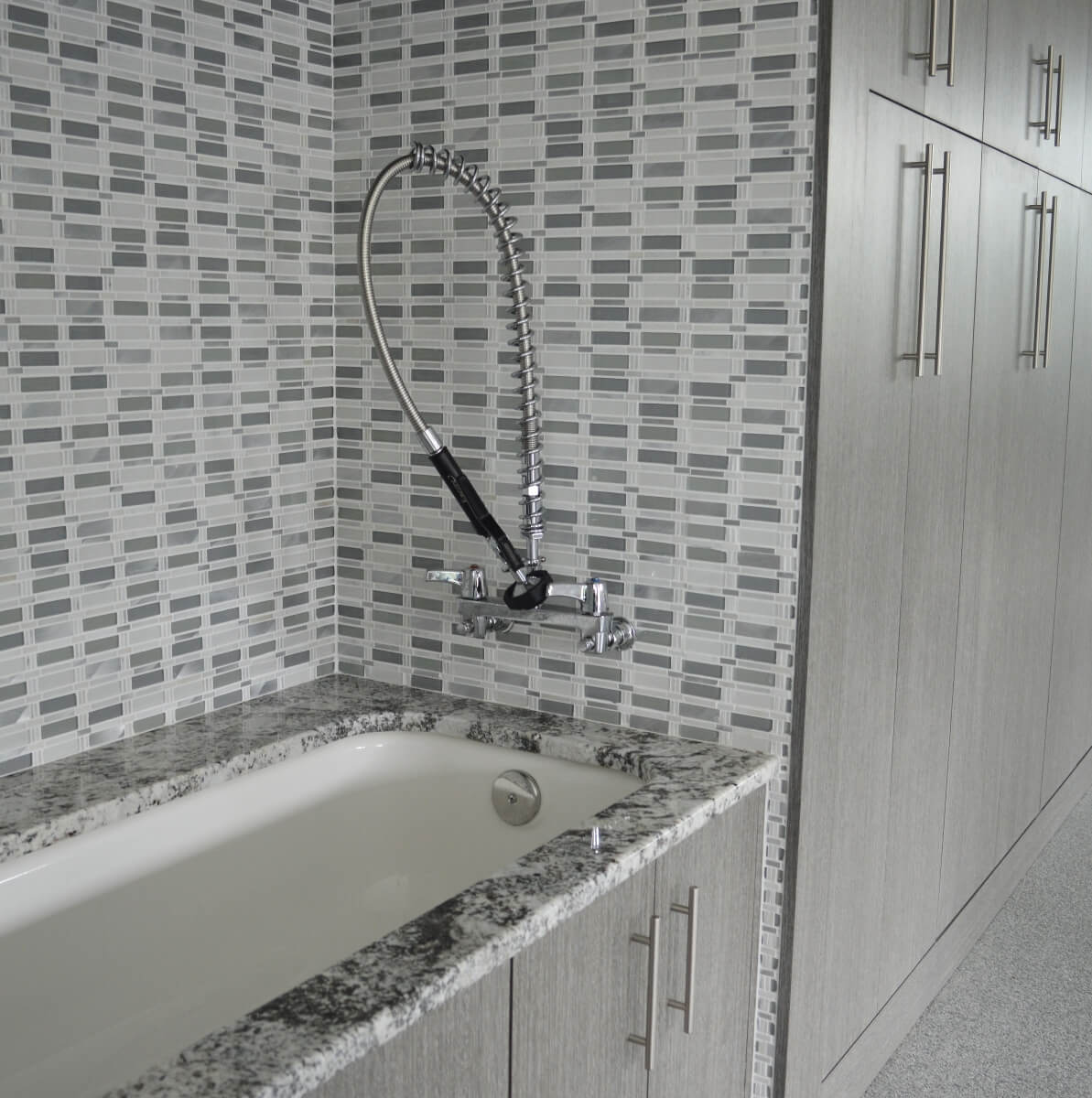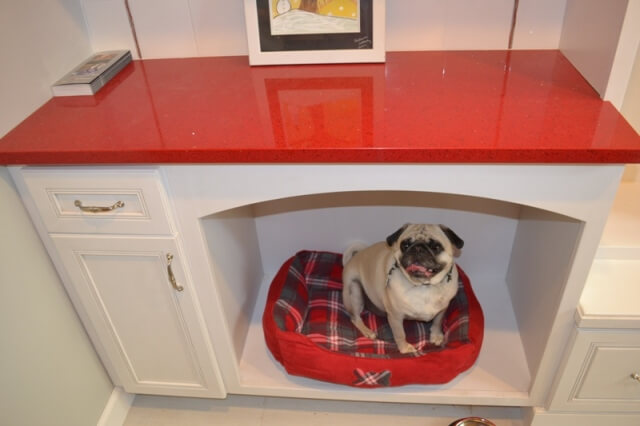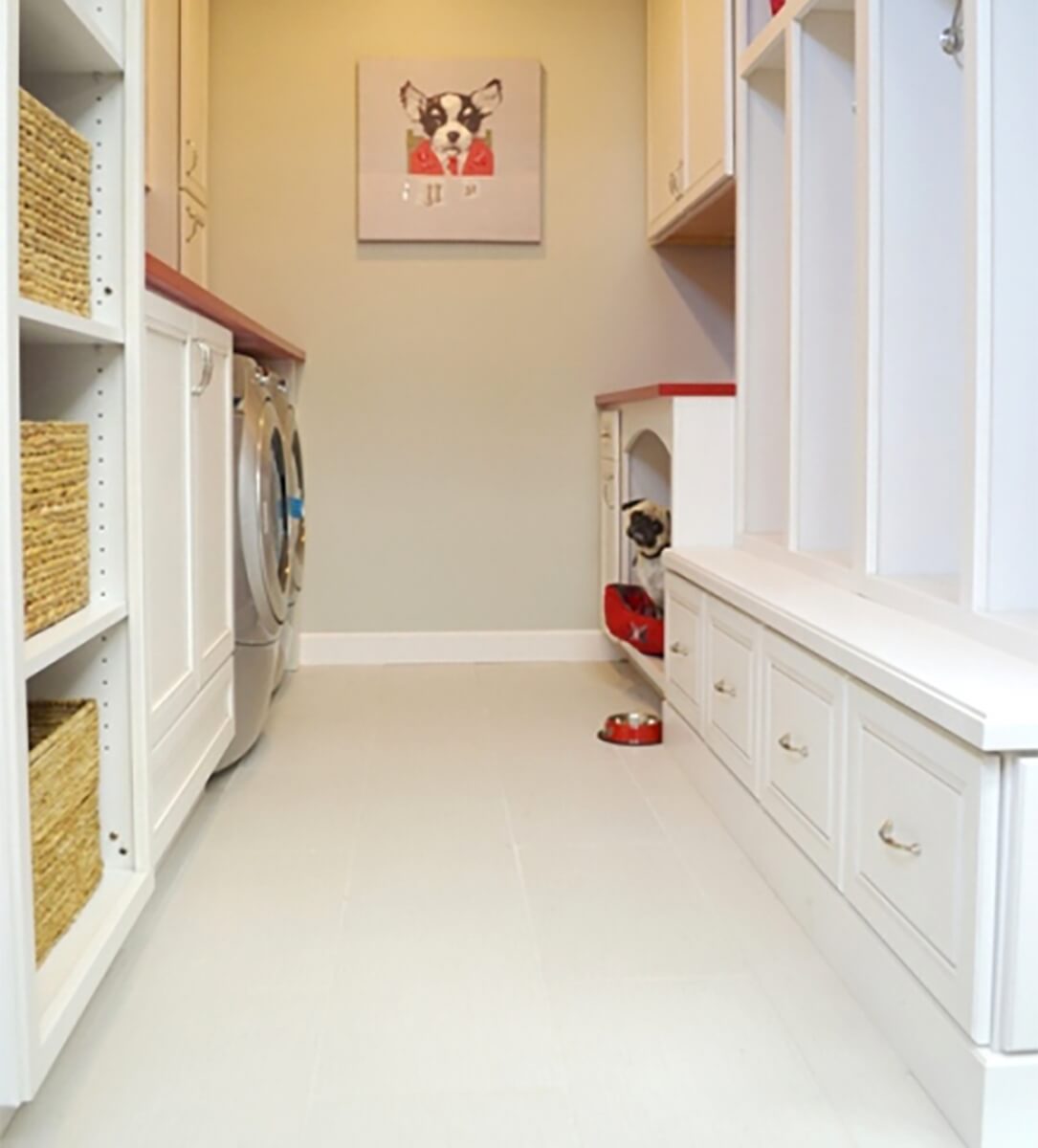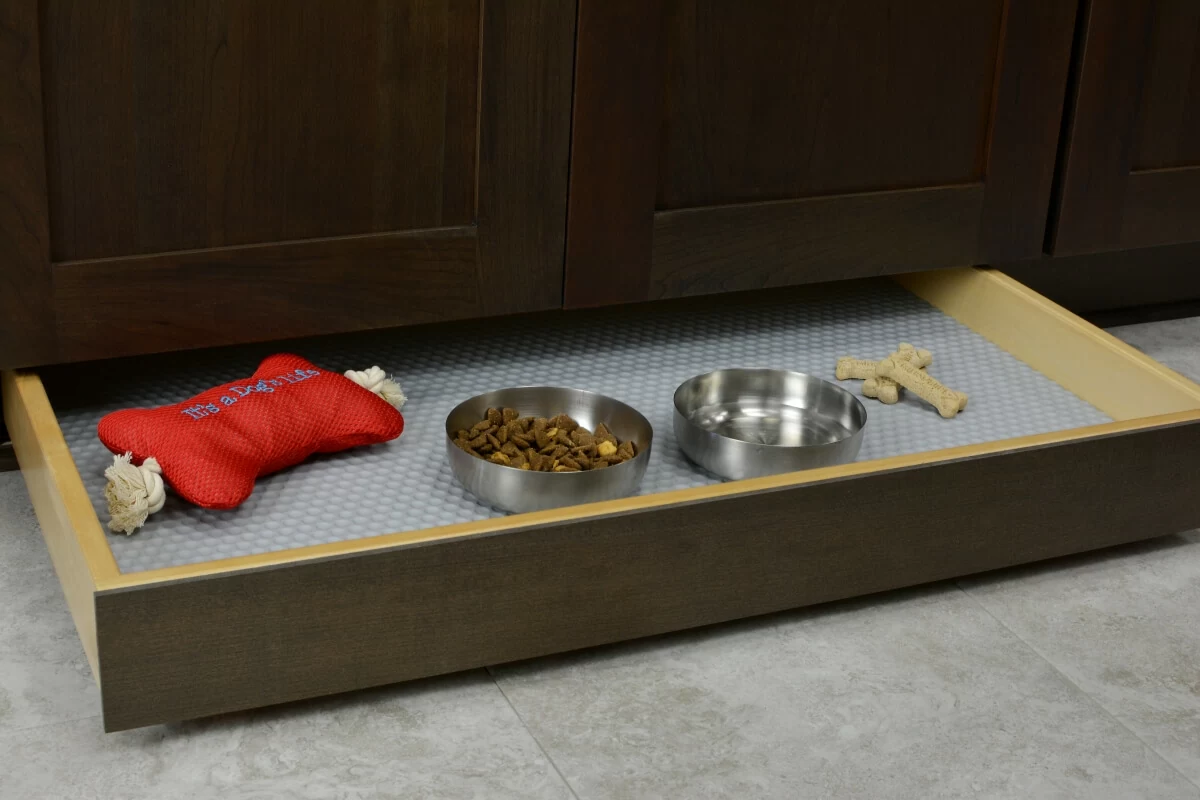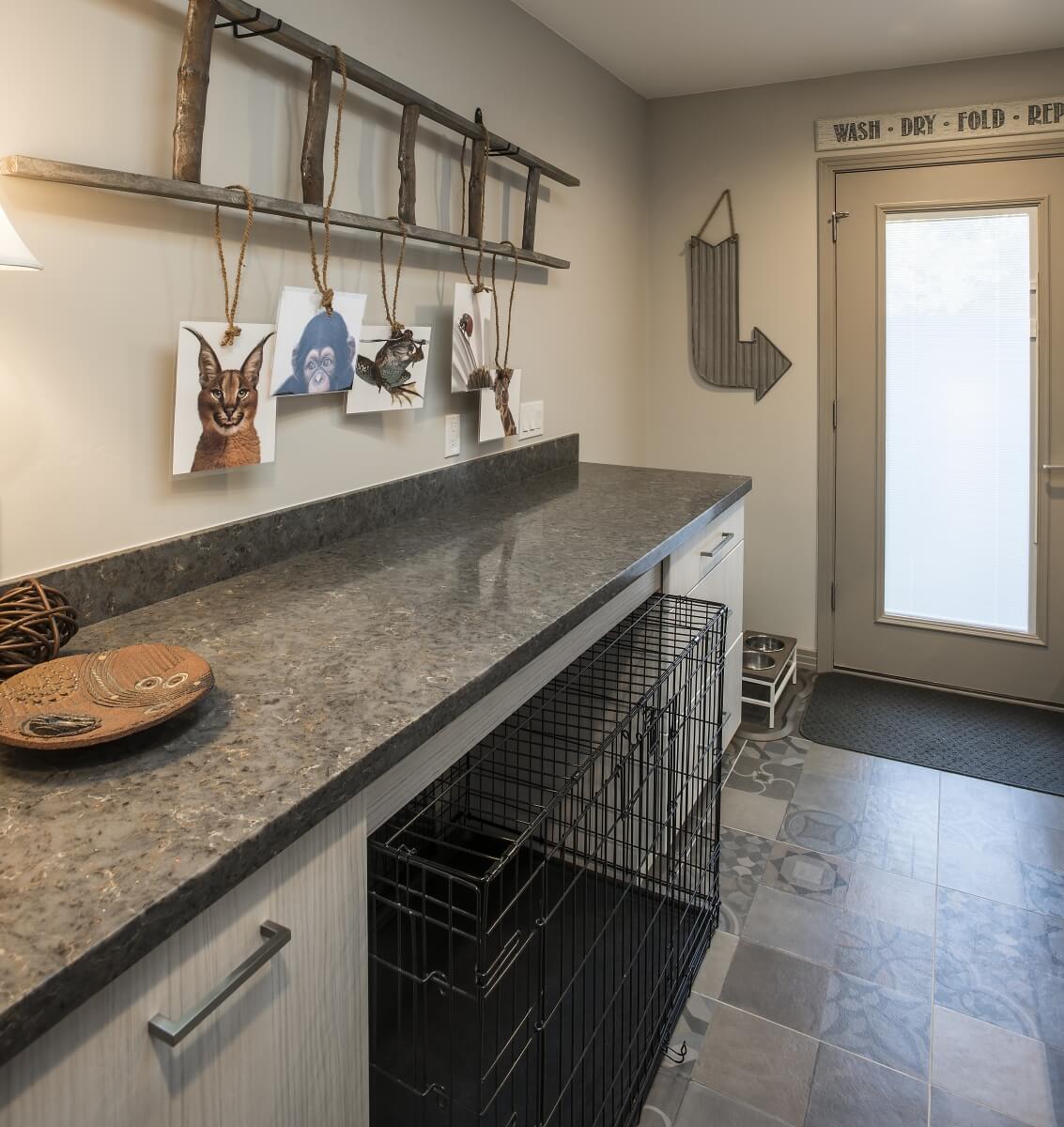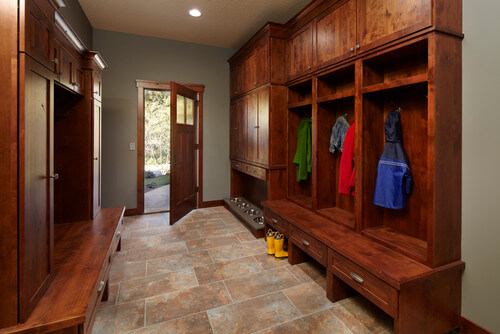 Tip #9: Create a Display with Open Shelves

Use open shelves to create a beautiful display for decor, rest a hat, or house a decorative basket for easy to see and access storage.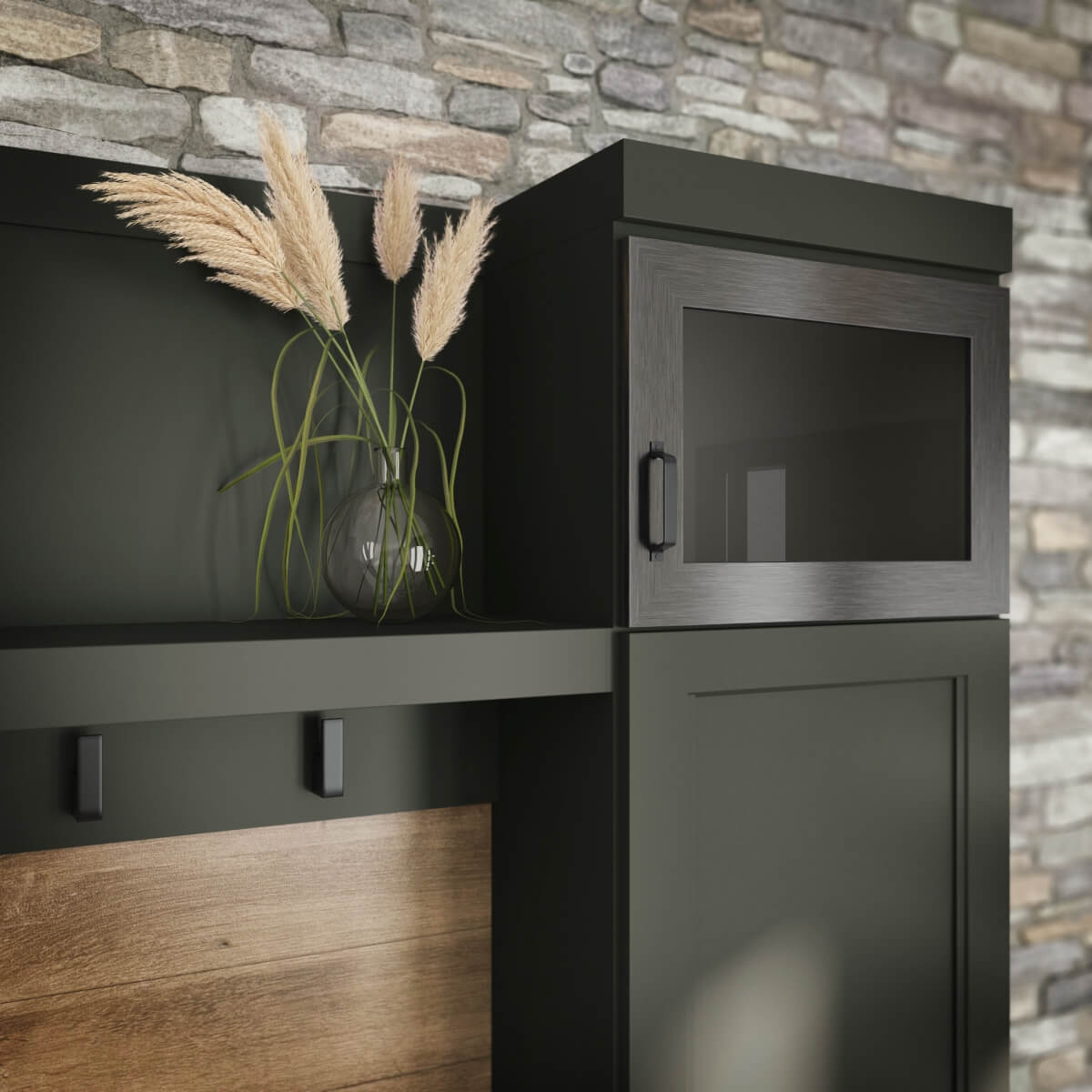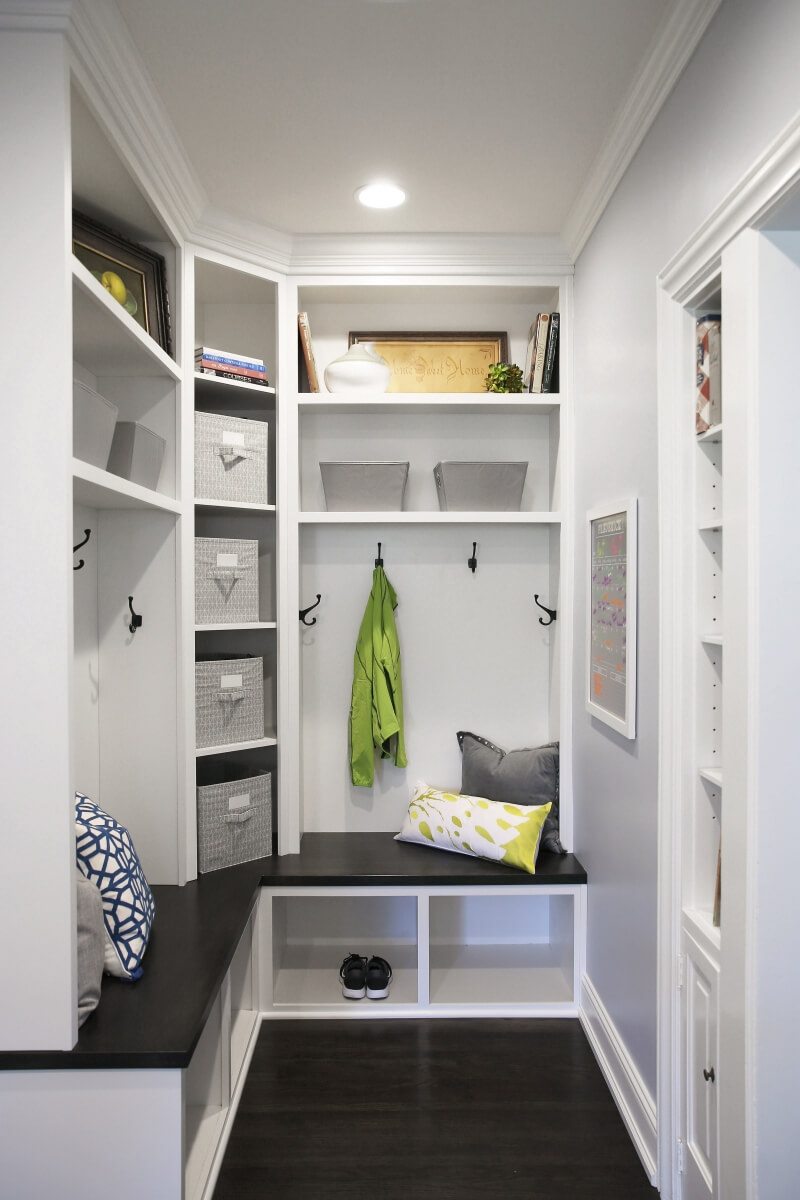 Tip #10: Make it Convenient
Most of all, make your entryway storage convenient. If everything is within easy reach, labeled, and organized, the space becomes more convenient and almost helps to organize itself.  If it's easy to put away or hang up, it gets done.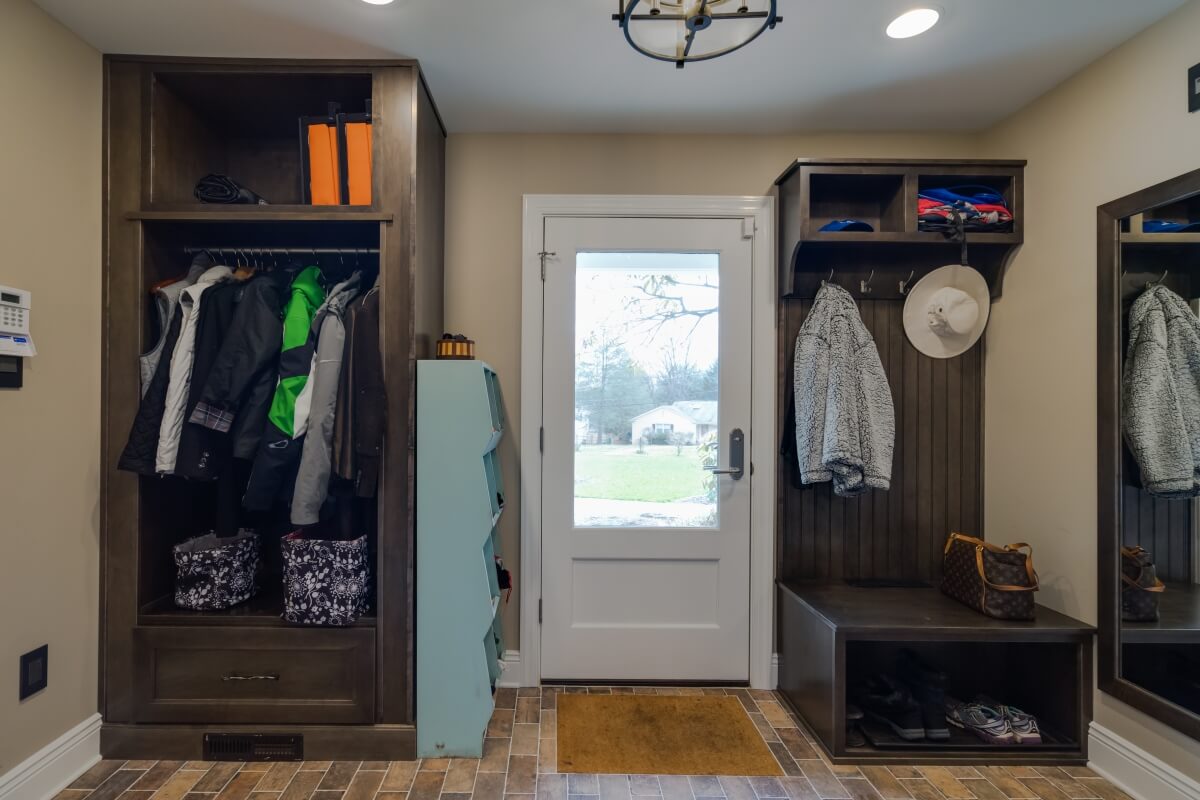 Discover Inspiration for Your Mudroom
Dura Supreme cabinetry has endless ideas and cabinetry options for organizing and styling a mudroom that is personalized for your home. Below are several examples of Dura Supreme cabinetry creating beautifully organized mudroom spaces!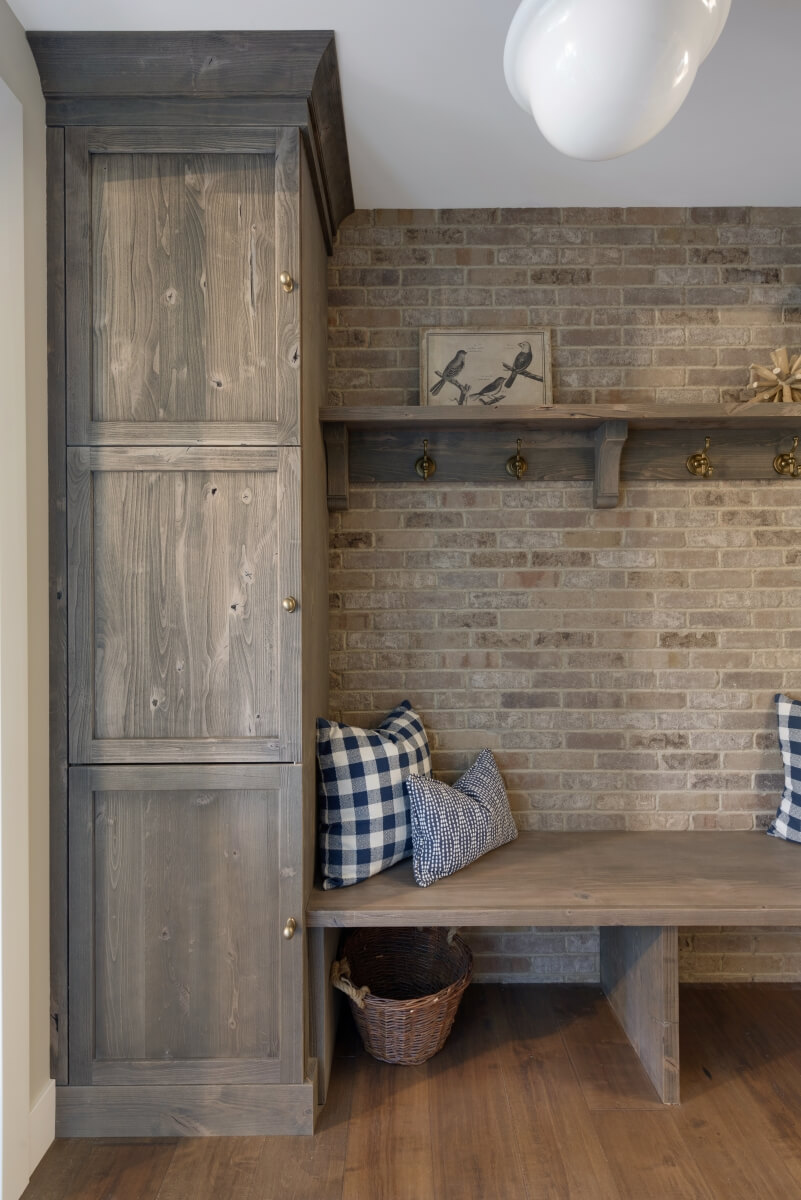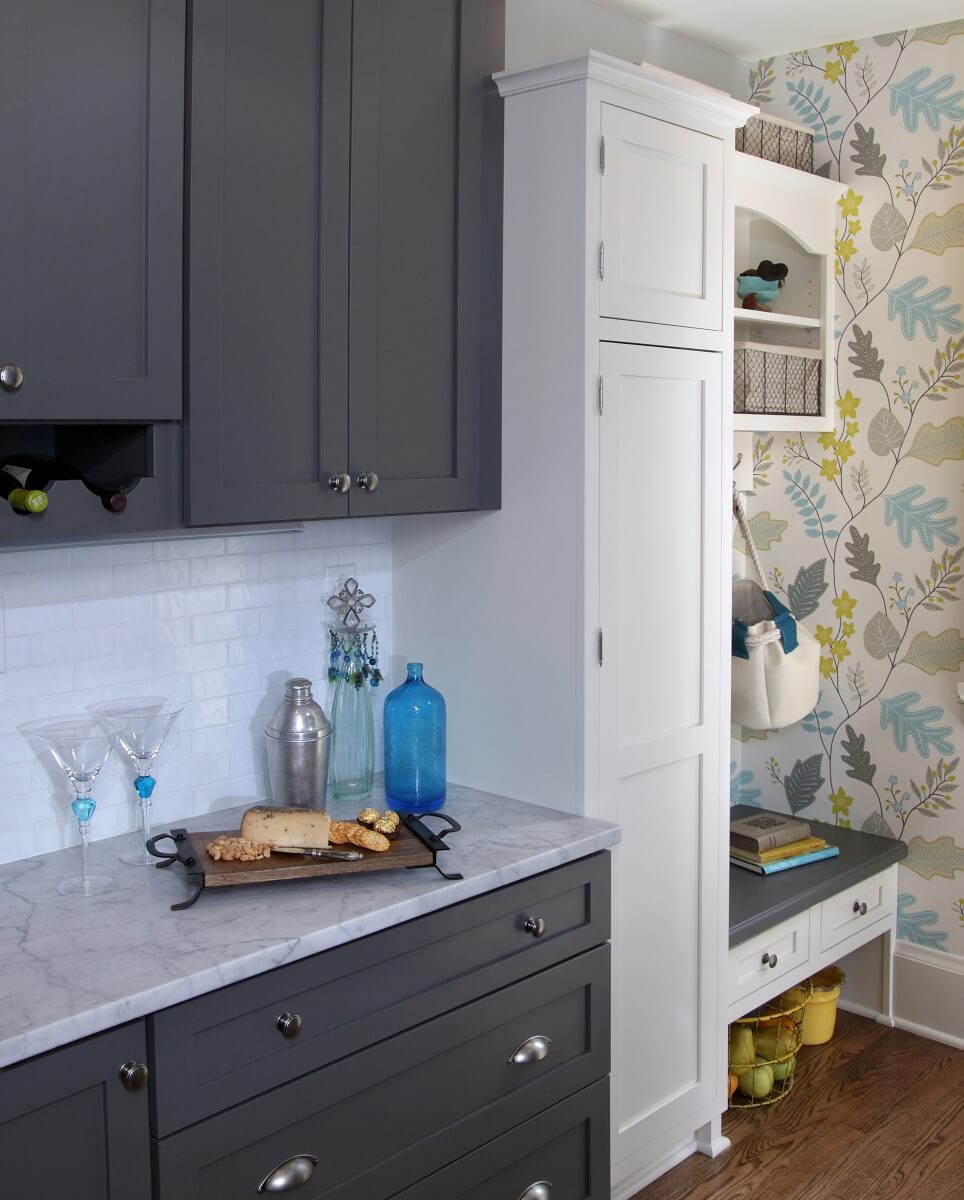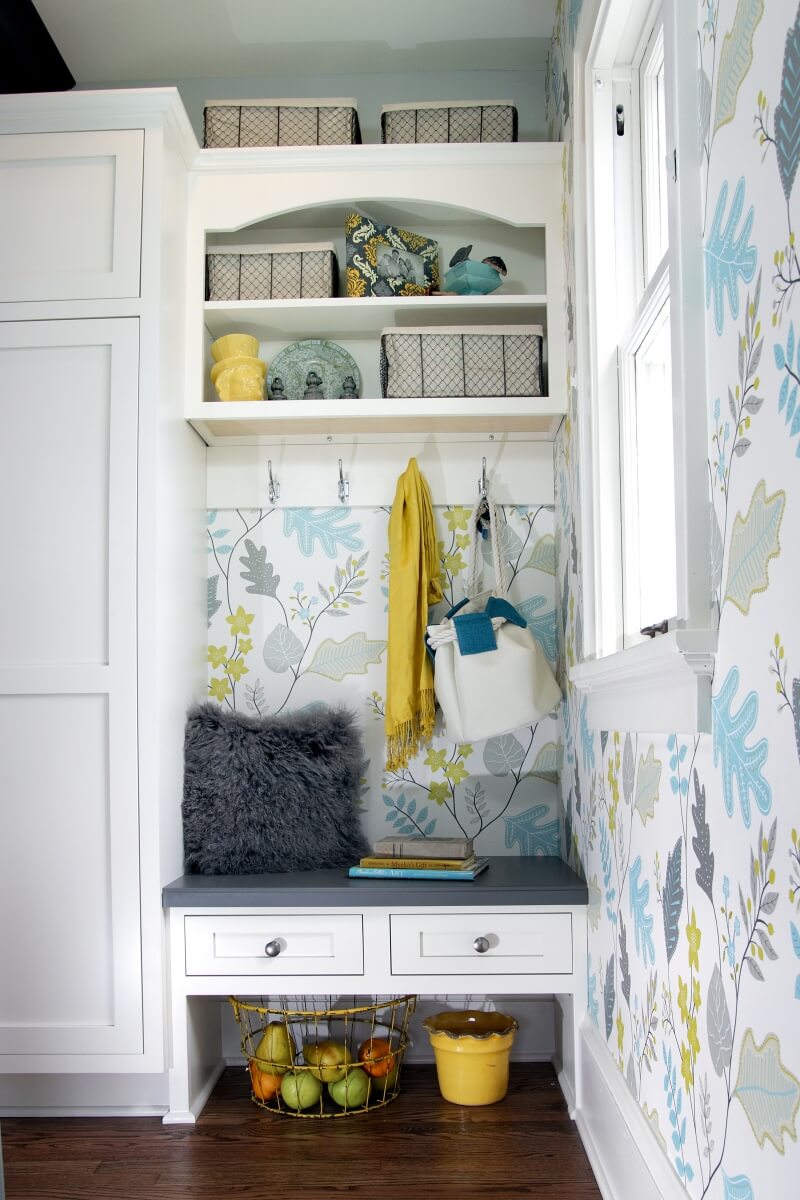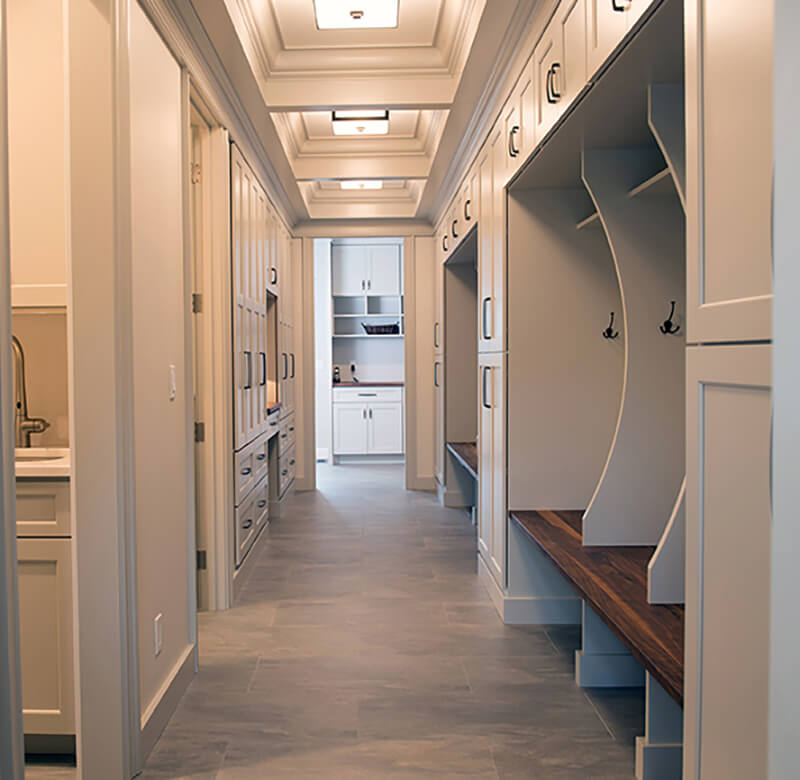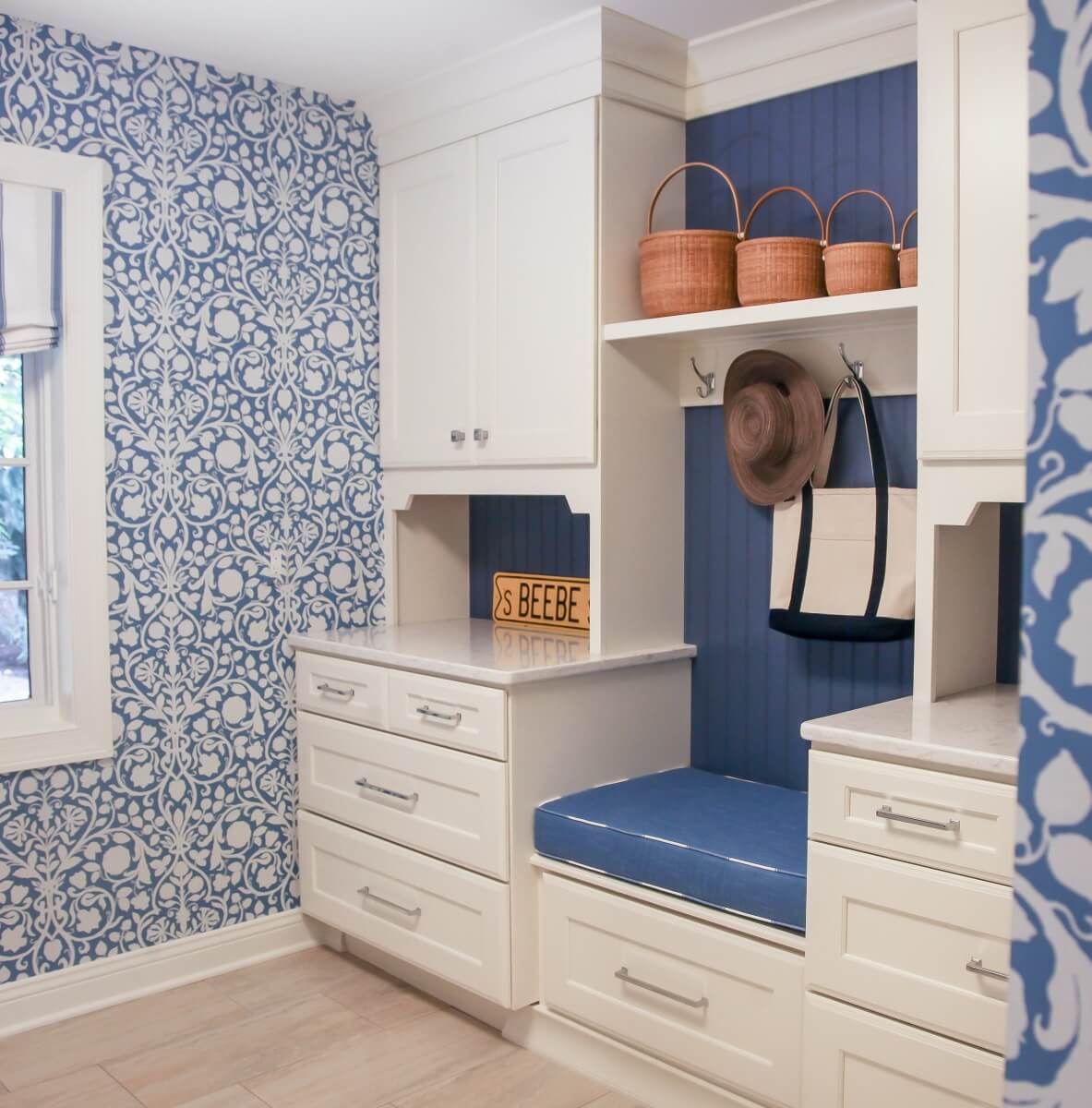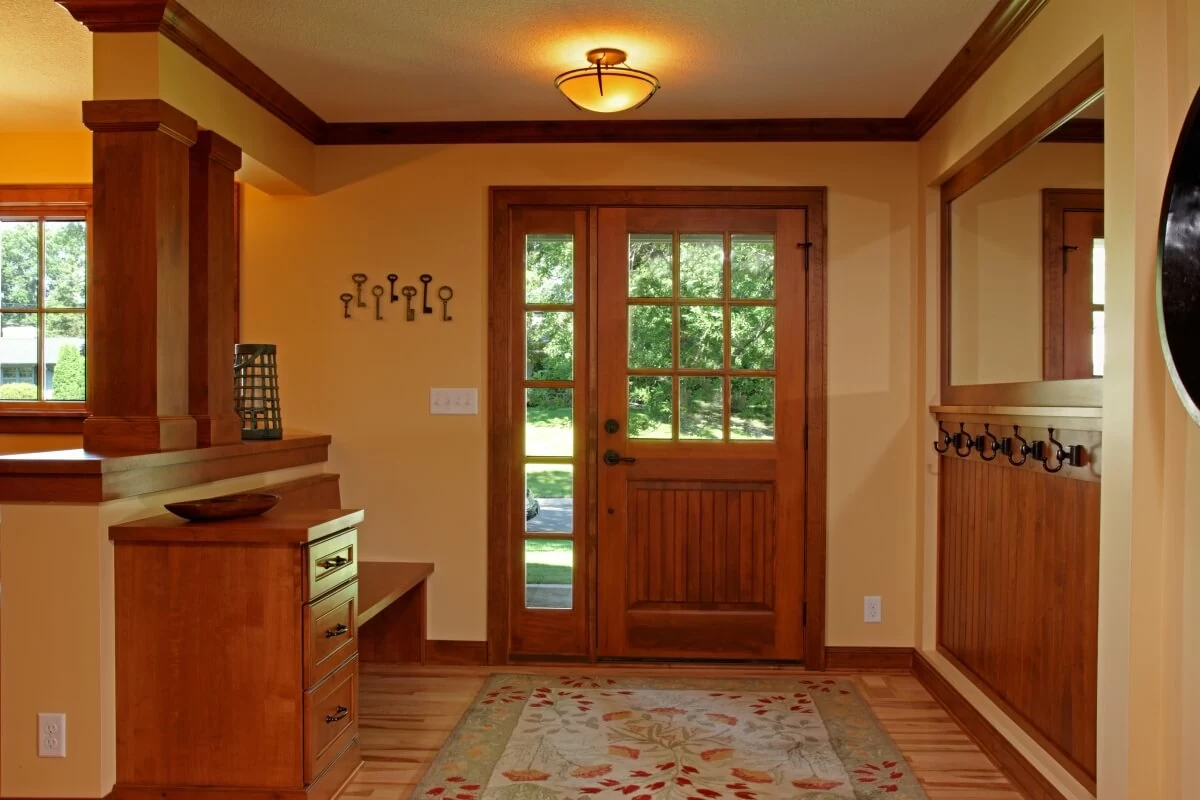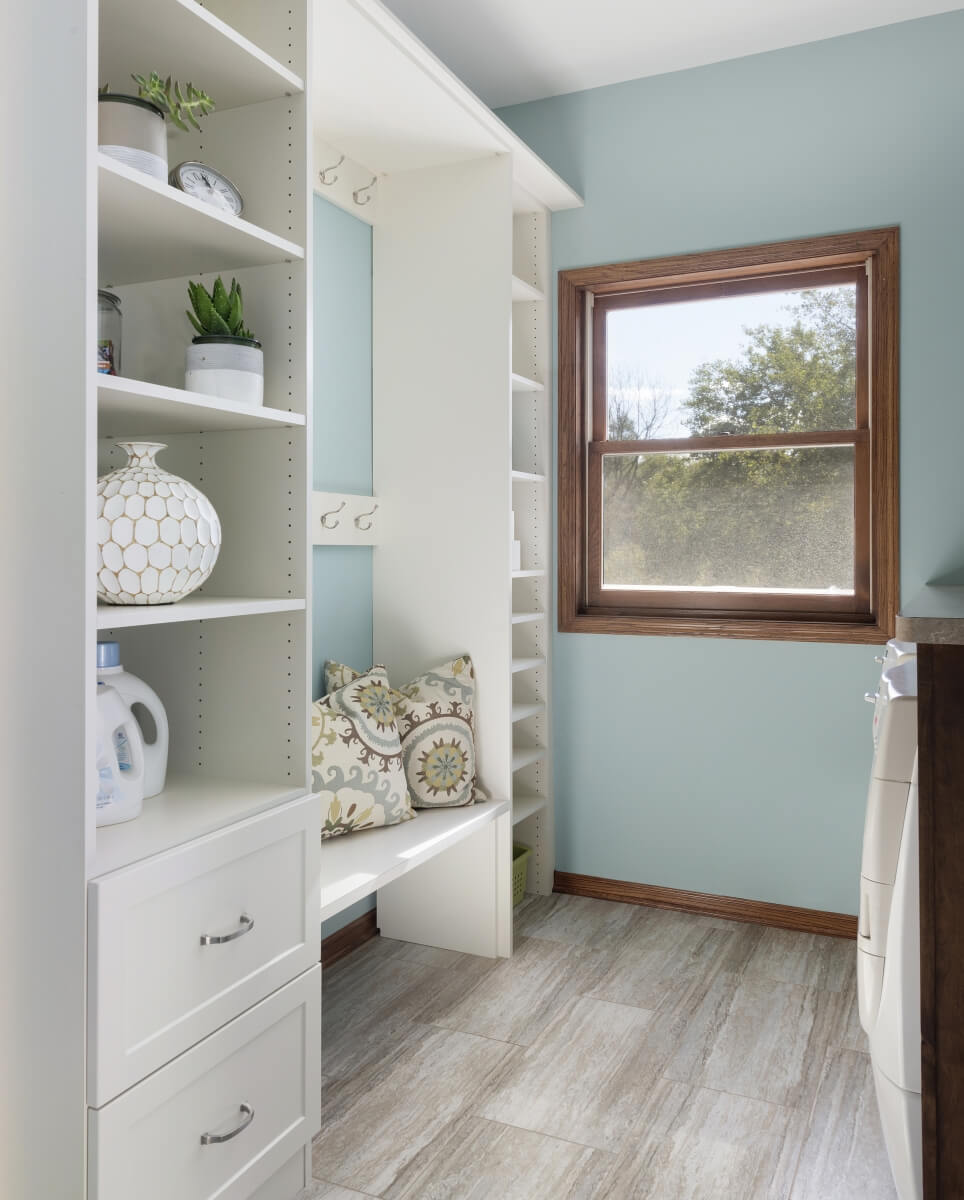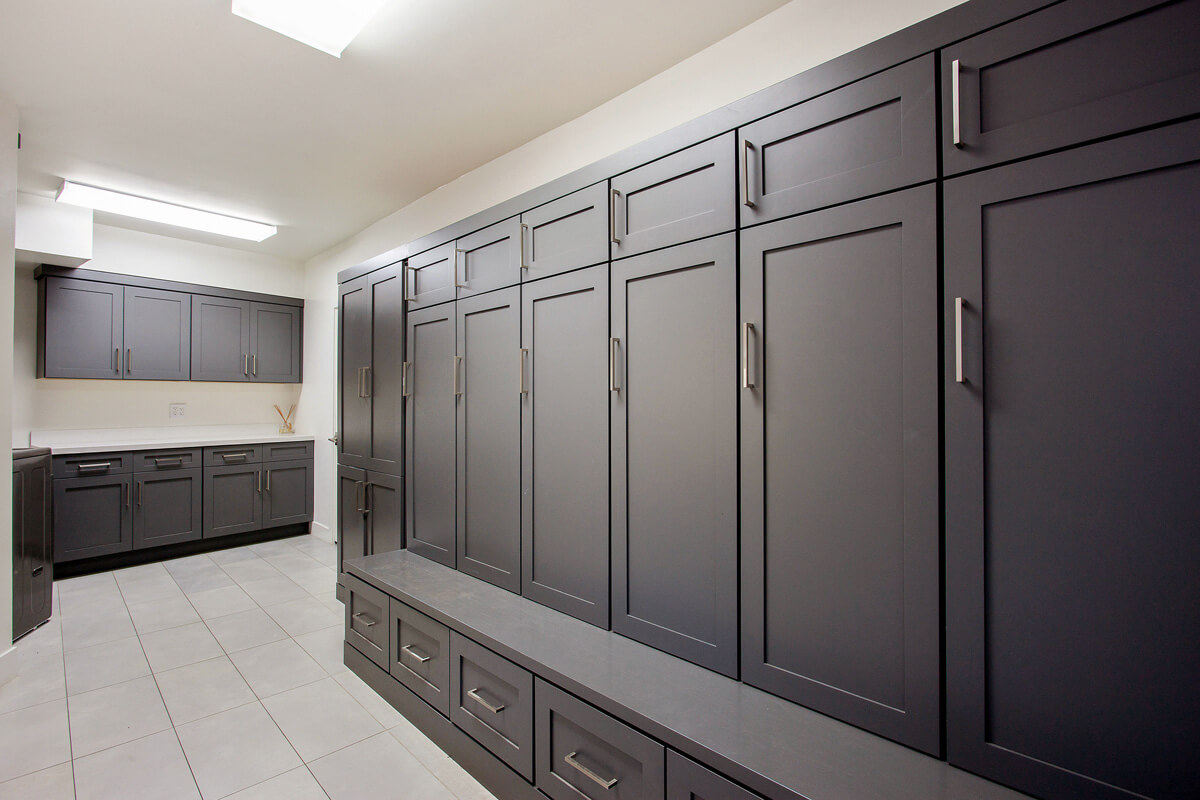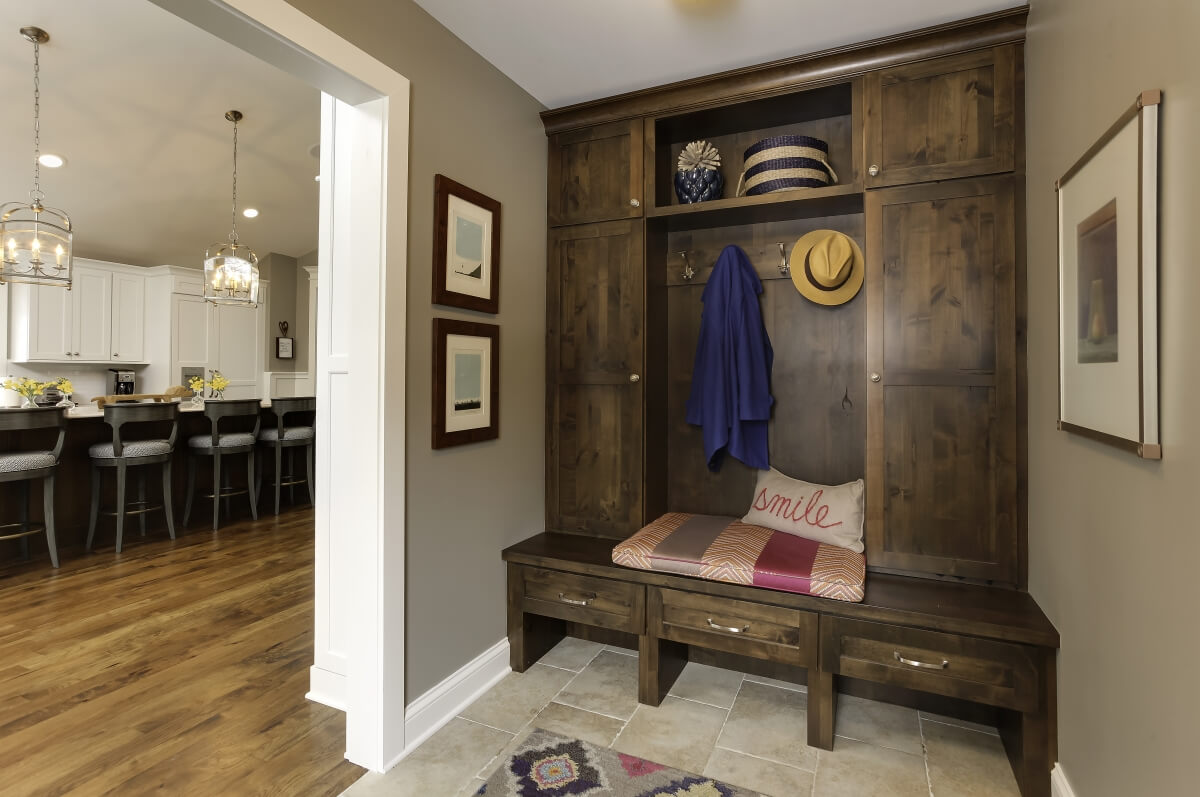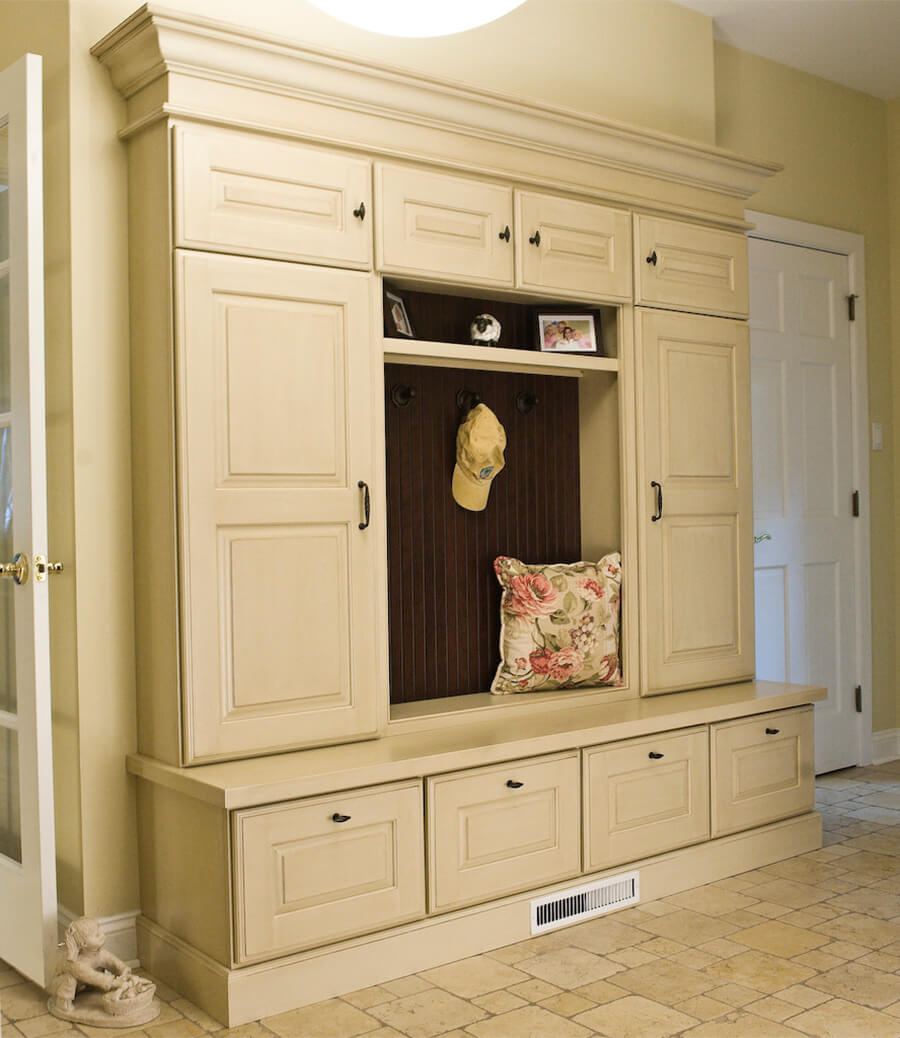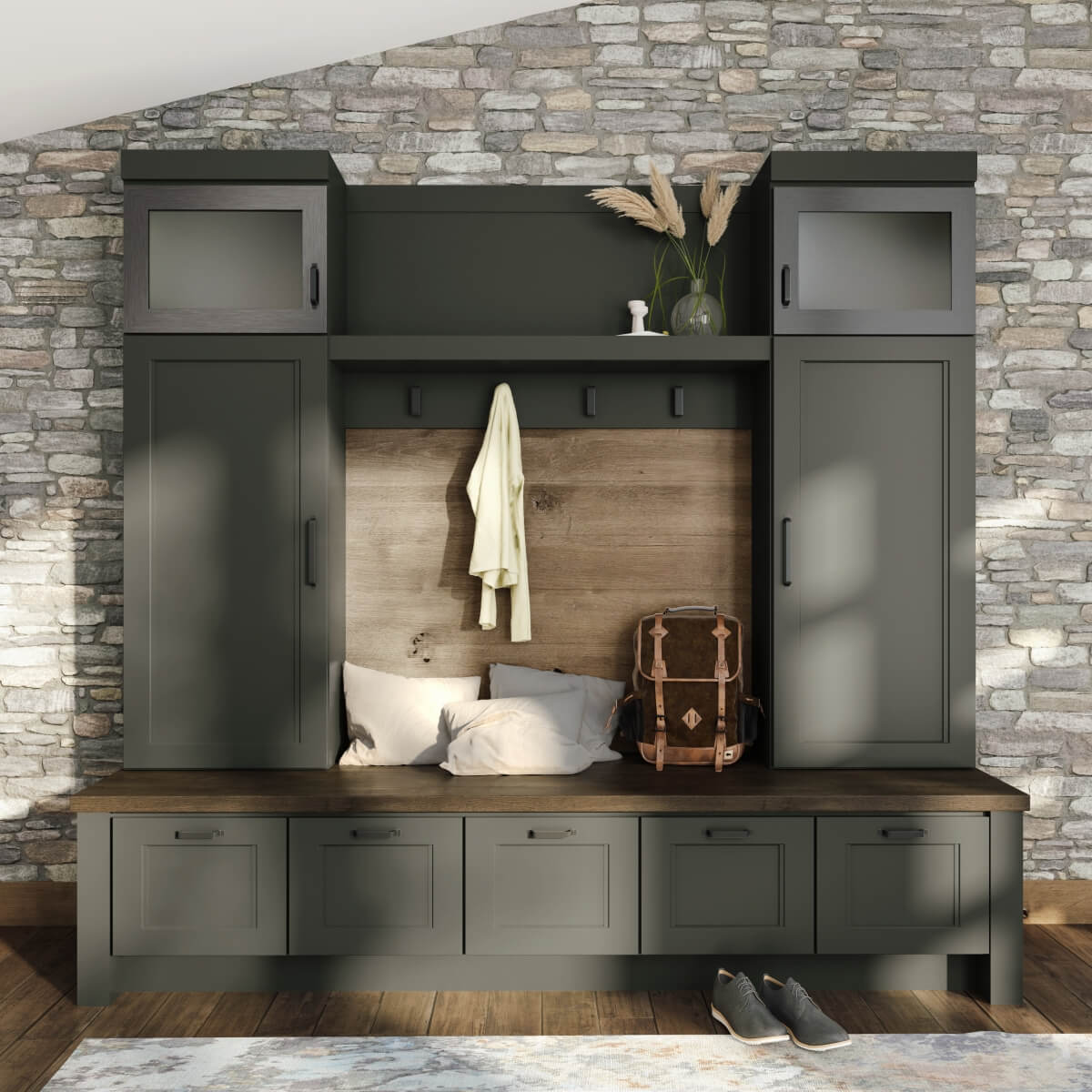 How will you organize your mudroom?