The use of texture in interiors is nothing new.  But the use of rustic-looking wood finishes is a trend that has migrated from architectural elements, like flooring and exposed beams, to furniture and now cabinetry.
Texture adds depth and richness to a room. Even a room with a neutral color scheme can be visually appealing just by using a variety of textures as this soft white palette in the living room above demonstrates.    
The use of wood as a texture in an interior adds warmth, depth, and character.  The grain pattern and finish of a particular species can also contribute to the mix.  Each piece of wood is unique, the graining, knots, mineral streaks, all contribute to its natural beauty.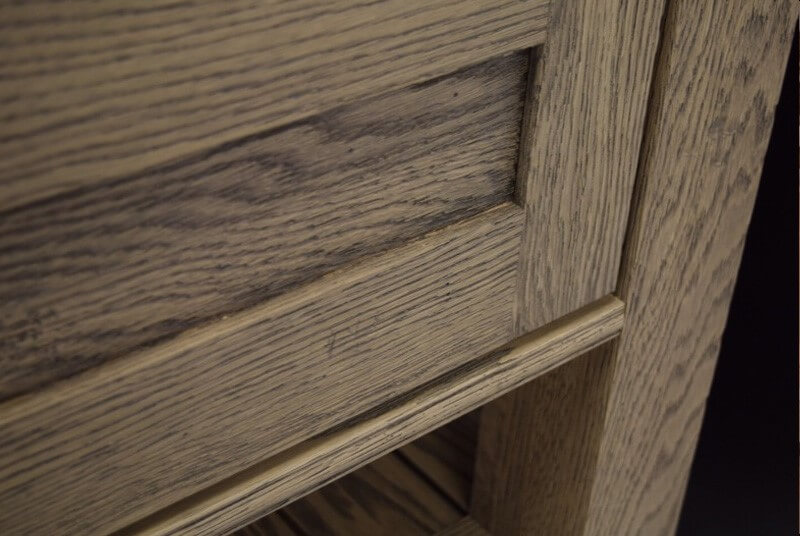 When wood appears aged, weathered, and worn another layer of texture is created, making the piece even more unique and creating unexpected visual interest. The Weathered finishes available from Dura Supreme create that worn and rustic look that can add just the right amount of texture and visual appeal to your next project.